Planning a Hawaii honeymoon but want to save some money? Here are some ways to honeymoon in Hawaii on a budget and still have an epic time!
This post about how to honeymoon in Hawaii on a budget contains affiliate links which means if you purchase something from one of my affiliate links, I may earn a small commission that goes back into maintaining this blog.
Starting married life is exciting, but weddings can be pricey, so saving on your honeymoon makes sense!
Many couples dream of honeymooning in Hawaii, with its golden beaches and romantic sunsets. It's the perfect place to celebrate love.
But what if you're watching your wallet?
Don't worry! With some smart planning, you can enjoy a magical Hawaiian honeymoon without breaking the bank.
Let's discover how to visit Hawaii on a budget for your dream vacation!
Want to skip all the planning and just access my detailed Hawaii itineraries complete with daily schedules, fun activities, and travel hacks? Click the button below.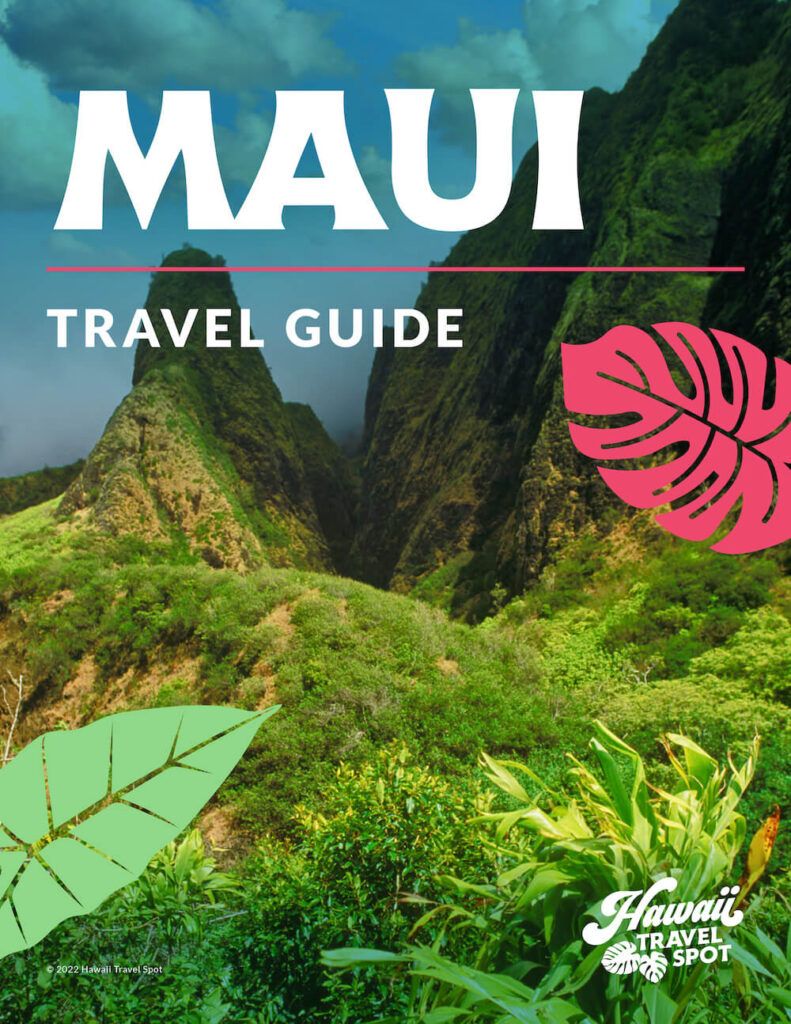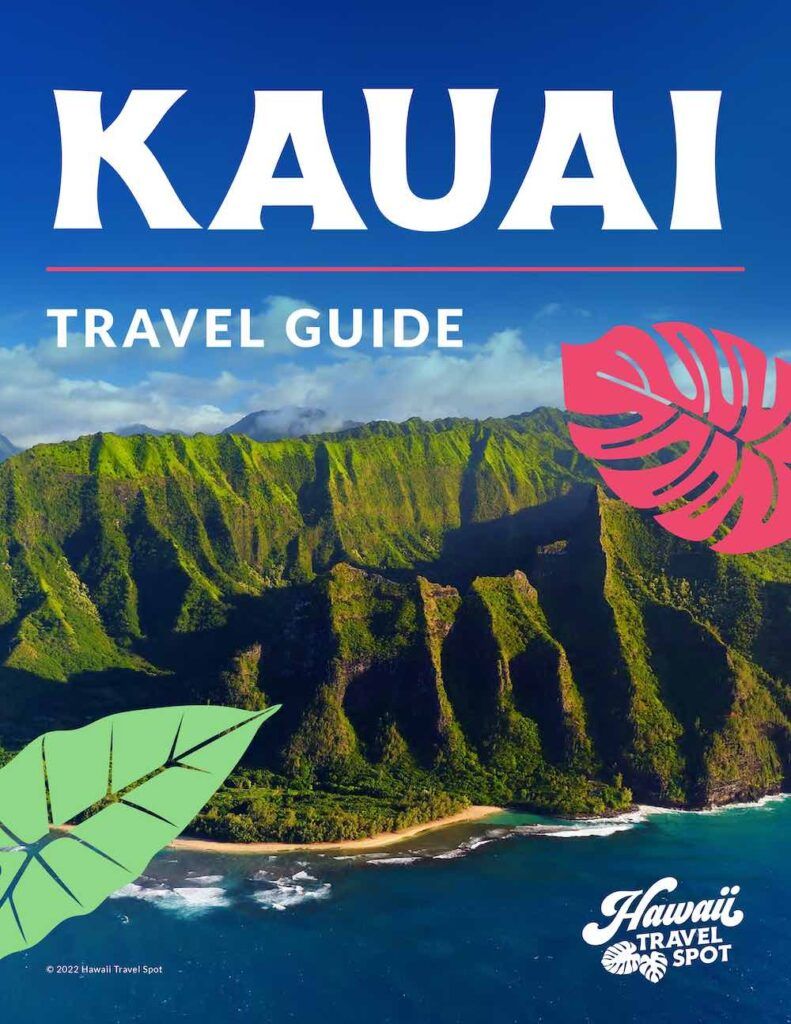 11 Tips for Planning a Honeymoon in Hawaii on a Budget
Travel During the Off-Peak Season
When planning a honeymoon, the timing can make a big difference, especially for your wallet! Hawaii is a favorite spot for travelers all year long, but there are certain months when it's a bit less crowded.
These "off-peak" times can be your ticket to big savings!
One of the biggest benefits of traveling during Hawaii's less busy months is the chance to enjoy the islands in a more relaxed way.
Imagine having more space on the beach, shorter lines at popular attractions, and a quieter atmosphere.
Plus, the Hawaiian charm and beauty remain the same, whether it's peak season or not!
But here's the part budget-savvy honeymooners will love: traveling off-peak can lead to some sweet deals.
Flights to Hawaii can be more affordable, and accommodations, whether it's a cozy beachside bungalow or a luxury resort, often drop their rates during these times.
This means you might find yourself staying in a place that would have been out of reach during the peak season.
With the money you save, you could even add some extra fun activities or romantic dinners to your itinerary!
In short, by picking the right time to visit, you can enjoy all the magic of a Hawaiian honeymoon and still stay on budget.
So, when you're circling dates on your calendar, think about the off-peak season. Your wallet (and maybe even your stress levels) will thank you!
Use Travel Points for Booking Flights and Hawaii Hotels
Dreaming of a romantic honeymoon in Hawaii but worried about the costs?
Here's a little secret that might make your dream come true without emptying your bank account: Travel Points!
Unlock the Power of Travel Points
Imagine flying to Hawaii in Business class and not paying a cent! Sounds too good to be true? Well, with the right credit card deals, it's absolutely possible.
By collecting travel points through your everyday spending, you can redeem them for flights or hotel stays, making your luxurious trip more affordable.
Discover the Best Deals with the Travel Freely App
Finding the best credit card deals might seem overwhelming, but don't worry, I've got a pro tip for you. I personally use the Travel Freely app to keep track of the best credit card deals.
This app is like having a personal travel rewards guide in your pocket. It shows you which cards offer the best rewards, bonuses, and benefits.
So, instead of searching through countless websites, you have all the info at your fingertips.
Save Money with Points
Here are the best credit card offers for people who travel and want to use points to pay for airfare and hotels in Hawaii.
Business Class Experience without the Price Tag
Using the travel points wisely, you can book Business class seats without spending extra.
Imagine starting your honeymoon with extra legroom, gourmet meals, and top-notch service in the sky. It's a taste of luxury that sets the tone for your entire trip!
Your dream honeymoon in Hawaii doesn't have to break the bank. By smartly using travel points and the right tools like the Travel Freely app, you can experience luxury for a fraction of the cost.
Start planning and make your Hawaiian dreams come true!
Stay in Condos or Vacation Rentals
Want to make the most of your Hawaiian honeymoon without emptying your savings? Let's talk about where you'll be catching those nighttime Zzz's.
While Hawaii boasts some of the world's most luxurious resorts, they can also come with a hefty price tag (if you don't use travel points).
But don't worry! There's a secret to enjoying Hawaii's paradise and still staying on a budget: consider a condo or vacation rental.
First, let's chat about the money. Condos and vacation rentals often come with a friendlier price tag compared to big resorts.
Imagine this: you're still steps away from the beach, you have cozy living spaces, and you might even have a pool.
The difference? You'll have more cash left over for fun adventures or souvenirs!
Now, here's the cherry on top. Many of these places come with a kitchen!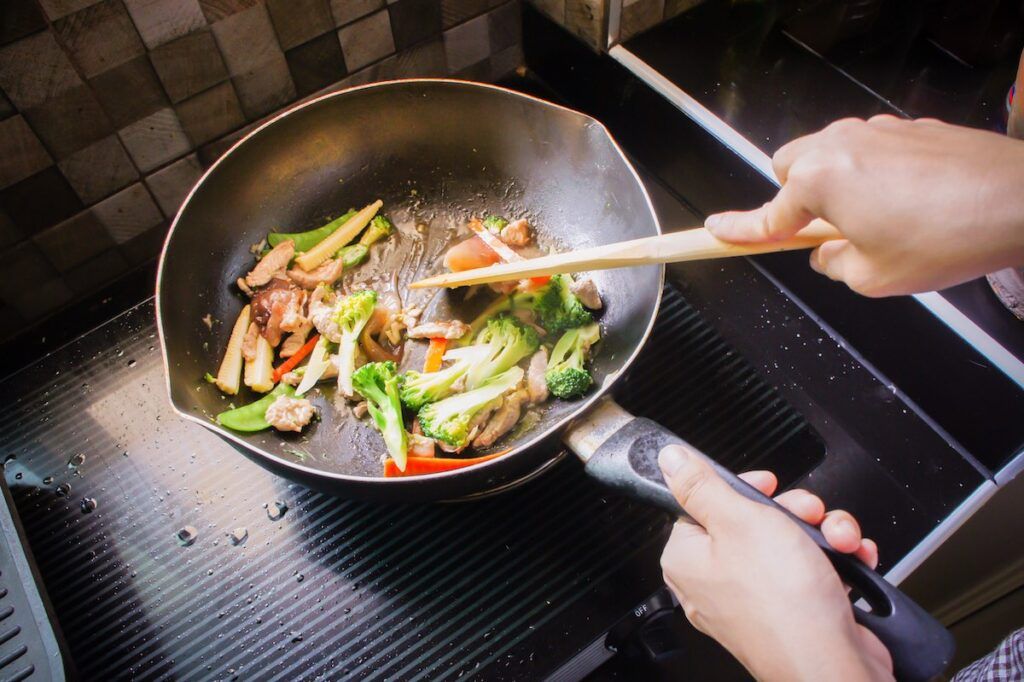 Think about it. Instead of eating out for every meal, you can whip up a romantic breakfast in bed, or pack a picnic for a sunset beach date.
Local farmers markets and grocery stores offer fresh ingredients, from tropical fruits to fresh seafood, letting you try your hand at Hawaiian cuisine.
Cooking a few meals can save you a lot, and it's also a fun way to bond with your partner.
In short, choosing a condo or vacation rental can be a game-changer for honeymooners on a budget. You'll get great value, a touch of home with added conveniences, and the chance to truly live like a local in the heart of paradise.
Plus, think of the memories you'll make cooking with your loved one, with the sounds of the Pacific Ocean as your background tune!
Eat Like a Local
Hawaii, with its sun-kissed beaches and clear blue waters, is also home to a world of flavors waiting to be explored. One of the best ways to enjoy a super affordable honeymoon here is to eat like a local!
Local Eateries and Food Trucks
Forget the pricey tourist traps; the real taste of Hawaii lies in its local eateries and bustling food trucks.
These spots serve up dishes that are both delicious and won't break the bank. Plus, they're an authentic way to experience the island culture.
Strolling around town, you'll often find these food trucks parked close to popular beaches or in city centers, wafting delicious aromas that will surely call out to you.
Affordable, Delicious Hawaiian Dishes
When you opt for local dining, not only do you save money, but you also get to enjoy some of Hawaii's most mouth-watering dishes.
Try the famous "poke bowls" – fresh raw fish salads seasoned in various ways. You can also get fresh poke at grocery stores like Foodland or even Costco (and they taste really good)!
Or dig into a plate of "loco moco," a hearty dish with rice, a hamburger patty, gravy, and a fried egg on top.
You can find a lot of great Happy Hour deals at restaurants and bars on all the islands. We like to order a few of them to split.
Don't forget the "shave ice," a refreshing treat perfect for sunny days. You can get a big one to share!
So, while honeymooning in Hawaii, embrace the local flavors. It's a win-win; you get to indulge in authentic Hawaiian cuisine while also being kind to your budget!
Free Beach Activities
Hawaii is a paradise for lovers, especially those on their honeymoon. But did you know that some of the best memories you'll make won't cost a dime?
That's right! Let's dive into some fantastic free beach activities to enjoy while honeymooning in Hawaii without emptying your pockets.
Sunbathing
One of Hawaii's best offerings is its warm, golden sun. Grab your favorite book, put on some sunscreen, lay out your beach towel, and let the sun's rays give you that tropical glow.
It's relaxation at its best, and it's completely free! Although you will want to slather on some reef-safe sunscreen to avoid burning.
Snorkeling
The vibrant underwater world of Hawaii is something you shouldn't miss.
While some spots may charge for snorkel gear rental, if you bring your own, exploring the marine life becomes an exciting, budget-friendly activity.
Swim alongside colorful fishes, spot sea turtles, and marvel at the coral formations.
Beach Picnics
Why dine in a pricey restaurant when you can have a romantic meal right on the beach? Pack a picnic with local treats, fresh fruits, and drinks.
Lay out a blanket, and enjoy your meal with the sound of waves as your background music.
Hidden and Less-Touristy Beaches
While Hawaii is home to many famous beaches, there are hidden gems that many tourists don't know about. Seek out these less-crowded spots for a more private and intimate experience.
Places like Polihale Beach on Kauai or Makalawena Beach on the Big Island are secluded and offer a peaceful retreat.
In Hawaii, the beauty is all around. With these free beach activities, you can have an unforgettable honeymoon while staying on a budget. Enjoy the islands' natural wonders and create priceless memories together!
Use Public Transportation: Your Budget-Friendly Way Around Hawaii
Renting a car might be the first thing that comes to mind when thinking about getting around in Hawaii, but did you know there's a more budget-friendly option?
Public transportation is an excellent way for honeymooners to navigate the islands without breaking the bank.
Navigating Hawaii Without Renting a Car
While the freedom of having your own rental car sounds appealing, the costs can add up, especially on a honeymoon budget.
Instead, consider Hawaii's reliable bus systems, which take you to many of the major tourist spots and hidden gems. Plus, it's a great way to experience Hawaii like a local!
I DO recommend renting a car on the Big Island because it's really the best way to explore the island. I find the best deals through Discount Hawaii Car Rental.
Get my tips on how to get around Oahu, Maui, and Kauai without a car.
Bus Routes and Fares
Most of the main Hawaiian islands have their own bus systems, but let's talk about Oahu's as an example. Known as TheBus, it covers a large portion of the island, from bustling Waikiki Beach to the serene North Shore.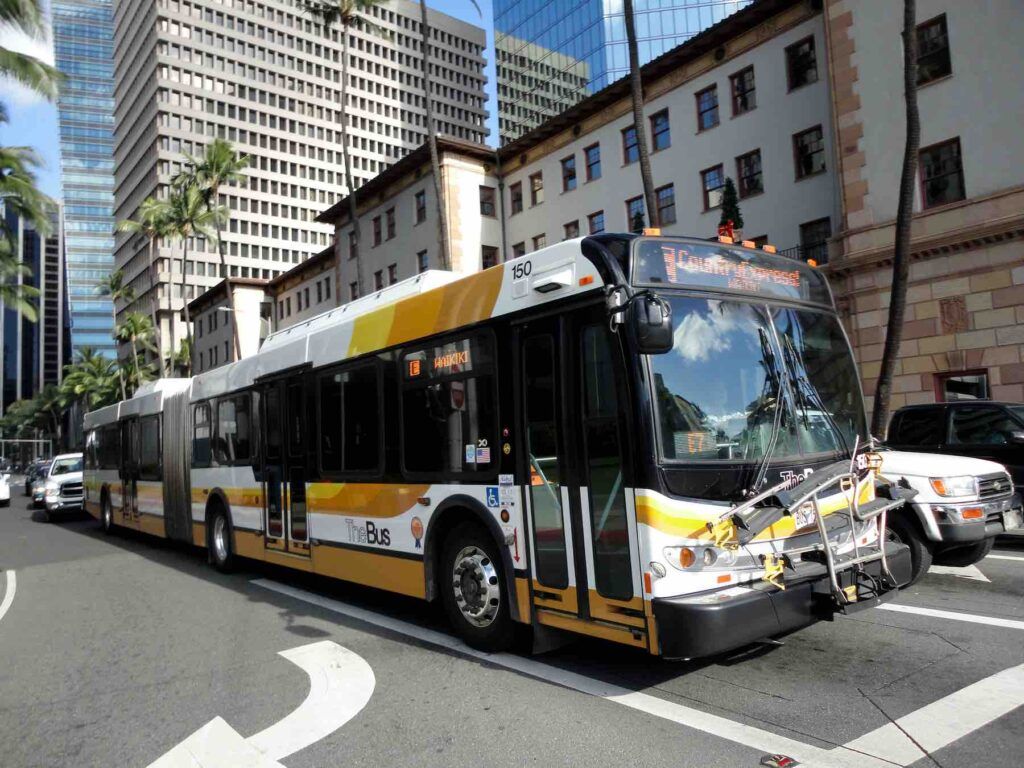 For just a couple of dollars per ride, you can hop on and off at your leisure. They even offer day passes, giving unlimited rides for a day at a discounted rate.
Always make sure to check the routes and schedules ahead of time. Many bus stops also provide maps and timetable information. You'll find that buses frequently pass through popular areas, making it convenient for tourists.
Remember, using public transportation isn't just about saving money; it's also about experiencing a slice of everyday life in Hawaii. Interact with locals, avoid the hassle of parking, and enjoy the scenic routes without focusing on driving.
So, on your honeymoon, consider catching a bus and adventuring through Hawaii in a whole new way!
Package Deals and Discounts: Your Ticket to Savings in Hawaii
Everyone dreams of a romantic and unforgettable Hawaiian honeymoon, but what if you're watching your budget?
Well, there's good news! With a little bit of planning and research, you can score some awesome deals that will make your trip both magical and affordable.
Hawaii Honeymoon Packages
Did you know that many travel companies offer honeymoon packages that bundle together your flight, hotel, and even some activities?
This can often end up being much cheaper than booking everything separately. Think of it as a "bulk buy" for your trip.
These packages often include popular activities like luau dinners, snorkeling excursions, or guided tours.
So, not only do you save money, but you also save time planning out the details!
The Early Bird Gets the Worm
If you've ever heard the saying "the early bird gets the worm," it's especially true when booking a honeymoon. Many resorts and airlines offer significant discounts to those who book well in advance.
Planning ahead can get you some sweet deals, from reduced airfare to discounted room rates. It's a win-win situation: you get peace of mind knowing everything's set, and you get to enjoy those extra savings!
Don't let worries about expenses dampen your honeymoon excitement.
With the right package deals and the advantage of early booking, you can enjoy all the romance and beauty Hawaii has to offer without stretching your wallet too thin.
So start researching, grab those deals, and get ready for your Hawaiian adventure!
Prioritize Must-Do Activities: Getting the Most Out of Your Hawaiian Honeymoon
Hawaii is bursting with amazing things to do, from thrilling helicopter rides over volcanoes to romantic sunset cruises.
But when you're honeymooning on a budget, it's smart to pick and choose your activities carefully.
Here's how to strike a balance between the must-dos and keeping your wallet happy:
Pick Your Big Moments
Sit down with your partner and make a list of everything you'd like to do in Hawaii. From that list, choose two or three "big-ticket" activities that you're super excited about.
Maybe it's a snorkeling trip to see colorful fish or a luau with traditional Hawaiian dances.
By picking a few special experiences, you ensure your trip feels amazing without going overboard on expenses.
Explore Free Wonders
Hawaii is full of natural beauty, and the best part? A lot of it is completely free! On days when you're not doing a big activity, explore the islands in low-cost ways.
Take a hike to see stunning waterfalls, enjoy a picnic on the beach, or simply watch the sunset with your loved one. There are countless beaches, trails, and parks that don't cost a dime.
Seek Out Local Gems
Sometimes, the best attractions aren't the most expensive ones.
Chat with locals or do some online research to find hidden gems. Maybe there's a secret beach that tourists don't know about or a local festival happening during your stay.
These unique experiences can often be much cheaper (or even free) compared to tourist-heavy spots.
Remember, it's not about how much you spend, but the memories you create.
By prioritizing your activities and blending in free or low-cost attractions, you can have a Hawaii honeymoon that's both unforgettable and budget-friendly!
Attend Free Local Events and Festivals: Dive into Hawaiian Culture on a Dime
Dreaming of a Hawaiian honeymoon filled with rich cultural experiences but worried about the expenses?
No need to fret! Hawaii is brimming with local events and festivals that not only offer a deep dive into the island's traditions but are also easy on the pocket.
A Peek into Authentic Celebrations
Throughout the year, the Hawaiian islands celebrate a variety of festivals that showcase their vibrant history and traditions. Some top events to consider include:
Aloha Festivals: Held annually across the islands, these festivals celebrate Hawaiian heritage with parades, hula shows, and traditional music, all for free!
Lei Day: Every May 1st, Hawaii blooms with colorful lei celebrations. You can watch contests where locals craft the most beautiful leis and even learn to make your own!
Ukulele Festivals: Love the sweet sound of the ukulele? Several Hawaiian islands hold festivals dedicated to this iconic instrument with free concerts and workshops.
Discovering Hawaiian Culture Up Close
Local events are a fantastic way to immerse yourself in Hawaiian culture. You'll get to:
Listen to traditional Hawaiian music and watch hula dances.
Taste local foods that might not be on the typical tourist menu.
Meet local artisans and learn about their crafts.
Engage in genuine interactions that enrich your understanding of the island's spirit.
The best part? Many of these experiences won't cost you anything! As you plan your honeymoon, keep an eye on local event calendars.
This way, you can align your trip with these cultural celebrations, ensuring a richer, more authentic, and budget-friendly Hawaiian experience.
Souvenirs on a Shoestring: Treasuring Hawaiian Memories without Breaking the Bank
When honeymooning in Hawaii, it's only natural to want to bring back a piece of paradise with you. But souvenirs can sometimes carry a hefty price tag, especially in popular tourist areas.
Luckily, with a bit of savvy shopping, you can find meaningful mementos that won't empty your wallet.
Seeking Out Affordable Finds
Local Markets
Wander through local farmers' markets or craft fairs, such as the Maui Swap Meet or the Hilo Farmers Market. Here, you'll find a variety of handmade gifts, from intricate shell jewelry to unique island-inspired art.
Chain Stores
Did you know that stores like ABC or Whalers General Store offer a wide range of souvenirs, from Hawaiian shirts to local snacks, often at more affordable prices than boutique shops?
Choosing Meaning Over Material
It's easy to get caught up in buying all sorts of trinkets, but sometimes the best souvenirs are those that hold significant meaning.
Postcards & Photos
Capture moments with your camera or buy postcards. Create a scrapbook when you return home, filling it with notes, tickets, and little memories from your trip.
Nature's Keepsakes
While you shouldn't take sand or rocks from the beach, you can collect fallen flowers or leaves. Press them in a book, and they'll be a beautiful reminder of your Hawaiian adventure.
Learn a Craft
Attend a free hula or ukulele lesson. While you might not bring back a physical item, the skills and memories you gain are priceless souvenirs.
Remember, the best keepsakes aren't always the most expensive ones. It's the story and sentiment behind them that truly make them special.
So as you explore Hawaii, keep an eye out for those budget-friendly treasures that'll help you remember your magical honeymoon for years to come.
Hawaii Honeymoon Budget FAQs
How much should I budget for a honeymoon to Hawaii?
The budget for a honeymoon in Hawaii can vary widely depending on various factors like the length of your stay, accommodations, activities, and dining preferences.
On the lower end, budget travelers can expect to spend around $2,500 to $3,500 for a week, including airfare, budget accommodations, meals, and some activities.
For a more luxurious experience with high-end resorts, fine dining, and several activities, costs can range from $7,000 to over $15,000 for a week.
What is the average cost of a honeymoon in Hawaii?
The average cost for a week-long honeymoon in Hawaii typically ranges from $5,000 to $10,000.
This includes mid-range accommodations, dining, inter-island flights (if Hawaii island hopping), and activities like luaus, snorkeling, and tours. Again, the cost can be lower or higher based on personal preferences and choices.
What month is best for a honeymoon in Hawaii?
Hawaii is beautiful year-round, but for honeymooners, the months of April, May, September, and October are considered optimal.
During these months, the weather is pleasant, the islands are less crowded, and prices for accommodations and flights can be more affordable than during the peak tourist seasons.
However, it's worth noting that each island has its microclimates, so always check the specific weather conditions for the Hawaiian island you plan to visit.
Can I still have a luxurious experience in Hawaii on a budget?
Absolutely! By choosing off-peak travel times, booking in advance, and prioritizing activities, you can enjoy a luxurious Hawaiian experience without overspending.
What's the best way to find affordable accommodations in Hawaii?
Consider options like a condo, vacation rental, or a budget hotel. These often offer kitchen facilities, allowing you to save on meals.
Are there affordable or free activities for honeymooners in Hawaii?
Yes! Many of Hawaii's best experiences, like sunbathing on beaches, attending local festivals, or hiking scenic trails, are free or inexpensive.
Do I need to rent a car in Hawaii?
While having a car can be convenient, you can save money by using public transportation on some islands, especially in areas with good bus routes like Oahu.
How can I save on meals during my honeymoon?
Embrace local eateries, food trucks, and farmers' markets. Not only are they often more affordable, but they also offer a genuine taste of Hawaiian cuisine.
Are there discounts or package deals specifically for honeymooners?
Many travel agencies and resorts offer honeymoon packages that bundle airfare, accommodations, and sometimes activities. Booking in advance and during sales can lead to significant savings.
How can I find affordable souvenirs in Hawaii?
Look for local markets or craft fairs. Prioritize meaningful keepsakes, like a piece of local art or jewelry, over generic touristy items.
Is island hopping expensive?
Inter-island flights can add up, so if you're on a tight budget, consider focusing on one or two islands and exploring them thoroughly.
How do I prioritize which activities to spend on?
Determine what experiences are most important to both of you, and allocate more of your budget to those. Fill the rest of your time with low-cost or free activities.
Can I experience Hawaiian culture without spending a lot?
Definitely! Attend local events, festivals, or free hula shows, visit historical sites, and interact with locals to immerse yourself in the culture without a hefty price tag.
Save Money with Points
Here are the best credit card offers for people who travel and want to use points to pay for airfare and hotels in Hawaii.
How to Save Money on a Hawaii Honeymoon Wrap-Up
Honeymooning in Hawaii is a dream for many couples, and budgeting smartly makes it even more enjoyable.
By planning ahead and being savvy with your choices, you can experience the magic of the islands without emptying your wallet.
Remember, it's not about how much you spend, but the memories you make together. With a little creativity and research, you can have a fantastic Hawaii honeymoon and still stick to your budget.
So go ahead, soak in the Aloha spirit, and celebrate your love without any financial worries!
Looking for more Hawaii honeymoon content? Check out my top recommendations for honeymoons on Oahu, Maui, Kauai, and the Big Island.