Do you dream about visiting Hawaii but don't have a huge travel budget? Keep scrolling to find out what is the cheapest Hawaiian island to visit!
This post about what is the cheapest Hawaiian island to visit contains affiliate links which means if you purchase something from one of my affiliate links, I may earn a small commission that goes back into maintaining this blog.
Aloha, travelers! Hawaii, with its golden beaches and shimmering waters, is a dream vacation spot for many.
It's a place where you can listen to the sound of ukuleles, watch hula dancers, and relax under a palm tree.
But let's be real, vacationing in paradise can sometimes tug at our wallets. That's why budgeting is key.
Ever wondered which Hawaiian island lets you enjoy all the magic without emptying your bank account?
Let's dive into finding out the most affordable Hawaiian island to visit.
Want to skip all the planning and just access my detailed Hawaii itineraries complete with daily schedules, fun activities, and travel hacks? Click the button below.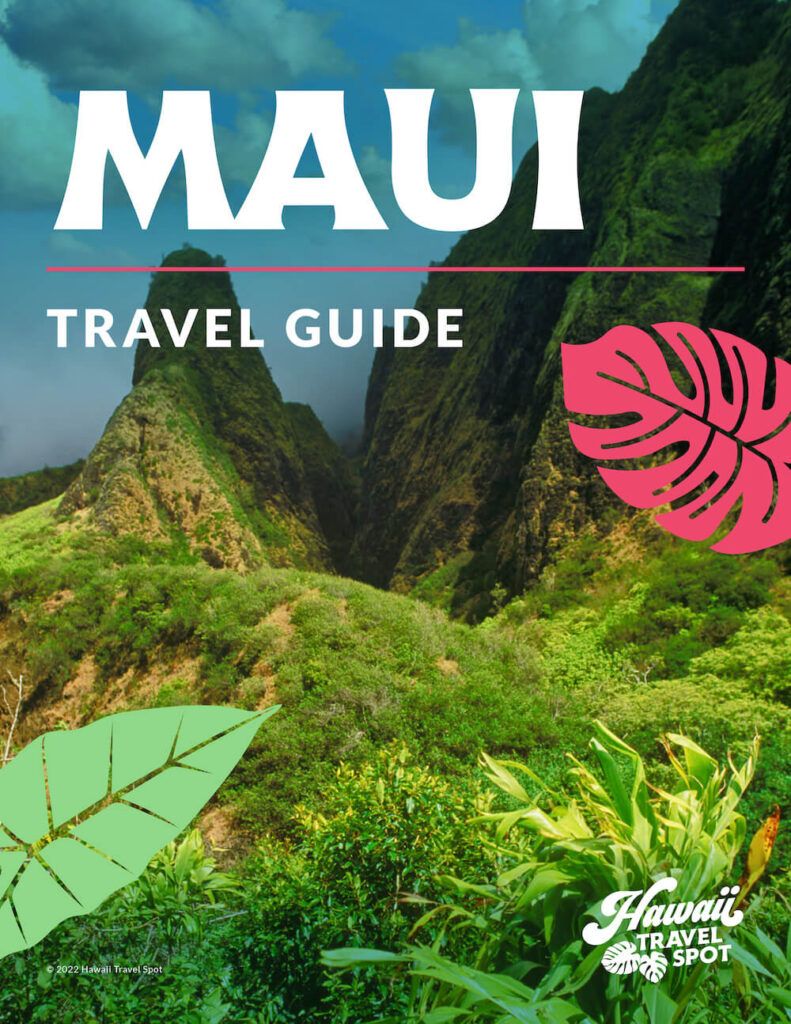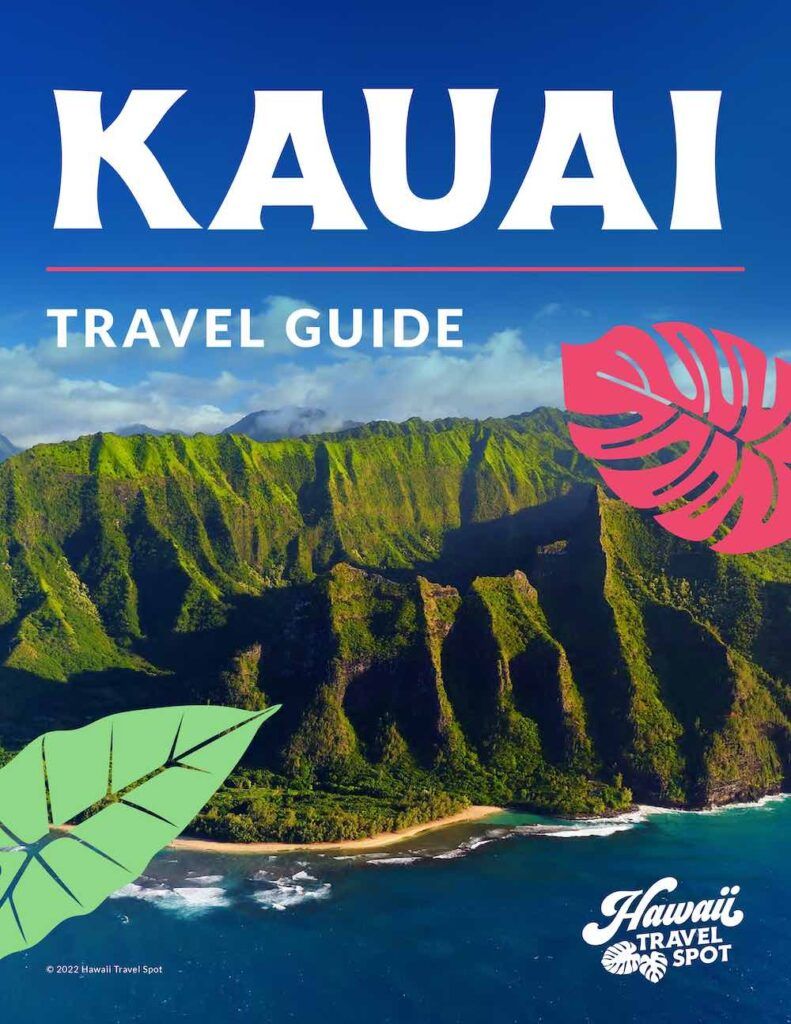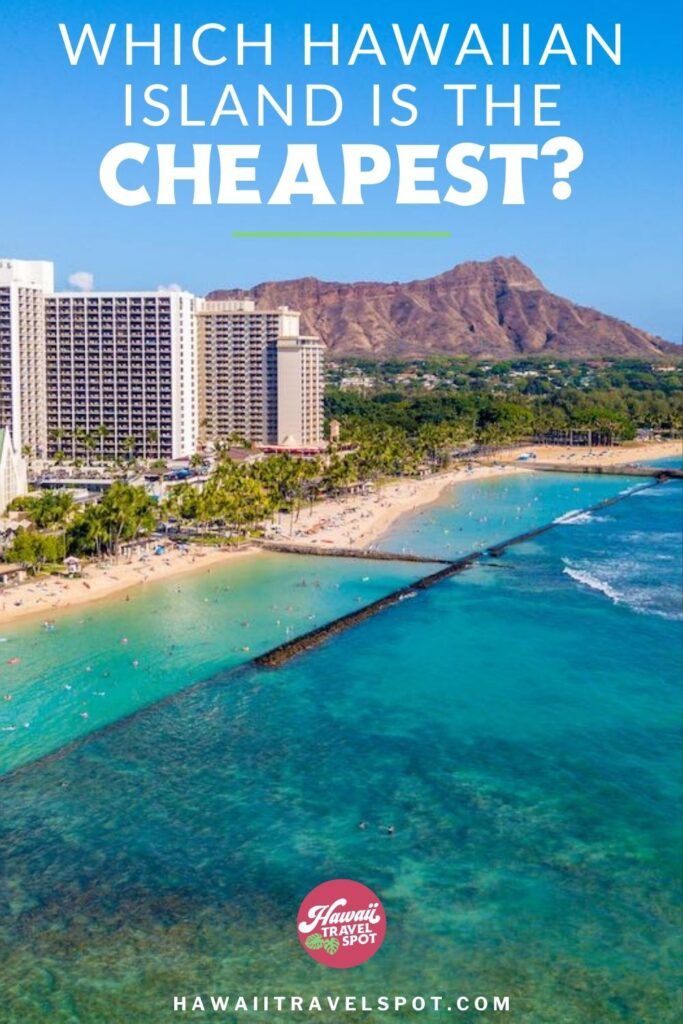 Factors Influencing Cost of a Hawaiian Vacation
When dreaming of a Hawaiian getaway, it's easy to picture yourself in a luxurious resort, sipping a tropical drink, and listening to the waves.
But, like any other vacation spot, the cost of a trip to Hawaii can vary. Several things can influence how much you spend.
Time of Year: Peak vs. Off-Peak Seasons
Just like there are times when ice cream shops are super crowded, Hawaii has its own busy and quiet periods.
Visiting during peak seasons like summer and winter holidays might mean higher prices. But if you come during the off-peak times, you could catch some cool discounts.
Transportation: Flights and Getting Around Hawaii
Plane tickets can sometimes be as unpredictable as the weather. Prices can shoot up during popular travel times.
And once you're in Hawaii, hopping between islands isn't free. Always check for deals and consider if you really want to visit multiple islands or just stick to one.
Save Money with Points
Here are the best credit card offers for people who travel and want to use points to pay for airfare and hotels in Hawaii.
Accommodation: Sleeping in Style or Saving Pennies
Hawaii boasts breathtaking luxury resorts, but they come with a price tag. On the brighter side, there are plenty of budget-friendly options like motels, hostels, and vacation rentals that won't break the bank.
Activities: Fun Times on a Dime
Sure, there are super famous tourist spots that everyone talks about. And some of them might be a bit pricey.
But guess what? Hawaii is filled with incredible activities that are absolutely free! Think of beach days, hikes with mind-blowing views, and local festivals.
When planning your trip, it's smart to think about these factors. They can help you figure out how to get the most aloha for your dollar!
Overview of Each Island's Cost Factors
Hawaii is a true paradise, with each island offering unique experiences. While some islands are buzzing hubs of activity, others offer a serene escape.
But which one will give you the best bang for your buck? Let's dive into the cost factors of each.
Oahu
The Gathering Place, Oahu is Hawaii's most populous island and home to the capital city, Honolulu.
Pros:
Direct International Flights
If you're coming from afar, Oahu is a primary entry point, which means competitive flight prices.
Affordable Public Transport
TheBus system in Oahu is both efficient and budget-friendly, making it easier to explore the island without a car.
Cons:
Touristy Spots Can Be Pricey
Places like Waikiki can be expensive, from dining to activities.
Crowds
With popularity comes crowds, which could lead to higher prices and less personal experiences.
Maui
Known as The Valley Isle, Maui offers a blend of stunning beaches and lush mountains.
Pros:
Mix of Accommodations
Whether you're looking for a beachfront resort or a cozy bed & breakfast, Maui has you covered.
Diverse Activities
From the Road to Hana to whale watching, there's a range of experiences that cater to different budgets.
Cons:
Entrance Fees
Attractions like the Haleakalā National Park come with fees.
Rental Car Necessity
To truly explore the island's beauty, you might need to rent a car.
Big Island (Hawaii)
The Island of Adventure, Big Island boasts everything from volcanoes to rainforests.
Pros:
Diversity in Accommodations
From luxury resorts in Kona to affordable stays in Hilo, there's something for every pocket.
Free Natural Attractions
Visit places like the Hawaii Volcanoes National Park and many beaches without spending a dime.
Cons:
Size of the Island
Its vastness means you'll likely need to rent a car to explore fully.
Variable Weather
Different regions can have contrasting climates, so you might end up spending on unexpected gear or clothing.
Kauai
The Garden Isle is a haven for nature lovers, boasting dramatic cliffs and verdant landscapes.
Pros:
Nature-based Activities
Many of Kauai's best experiences, like hiking the Na Pali Coast or visiting Waimea Canyon, are free.
Less Commercial
Fewer tourists mean a more laid-back vibe and sometimes better prices.
Cons:
Fewer Flight Options
Kauai isn't as big a hub as Oahu or Maui, potentially meaning pricier flights.
Limited Nightlife
If you're looking for bustling nightlife, Kauai might not be your first pick.
Lana'i & Moloka'i
These lesser-visited islands provide a more authentic Hawaiian experience.
Pros:
Less Touristy
Fewer visitors mean you're likely to find untouched beauty and solitude.
Potentially Cheaper Accommodations
While choices are limited, you might find some great deals, especially outside the peak seasons.
Cons:
Less Developed
These islands aren't as commercialized, so expect fewer amenities.
Fewer Budget Dining Options
With fewer restaurants, prices might be higher, and choices might be limited.
In the end, the "cheapest" island hinges on what kind of experience you're looking for. Each Hawaiian island offers its own unique charm and attractions.
With a bit of planning, you can find the perfect balance between adventure and budget, ensuring memories that'll last a lifetime.
Whether it's the bustling streets of Waikiki or the serene landscapes of Lanai, Hawaii awaits with its spirit of Aloha!
7 Tips to Save on Your Hawaiian Vacation
With a little bit of smart planning and some insider tips, you can enjoy paradise without emptying your bank account. Here are some essential money-saving tips for your Hawaiian getaway:
To Book in Advance or to Hunt for Last-Minute Hawaii Deals?
Booking in Advance
This is the safest bet for travelers. Planning your trip several months ahead can save you a good chunk of money, especially during peak seasons.
Airlines and hotels often offer early-bird discounts. Plus, it's nice to have everything set and not worry about availability.
Last-Minute Deals
If you're flexible with your dates and a bit adventurous, this option can be a goldmine. Some airlines drop their prices if they have unsold seats, and hotels might reduce rates to fill vacant rooms.
The risk? You might not get your first choice of dates or accommodations. But if you're open to surprises, you can snag some incredible deals.
Dine Like a Local
Skip the fancy restaurants with views (at least, not every day!) and head to where the locals eat.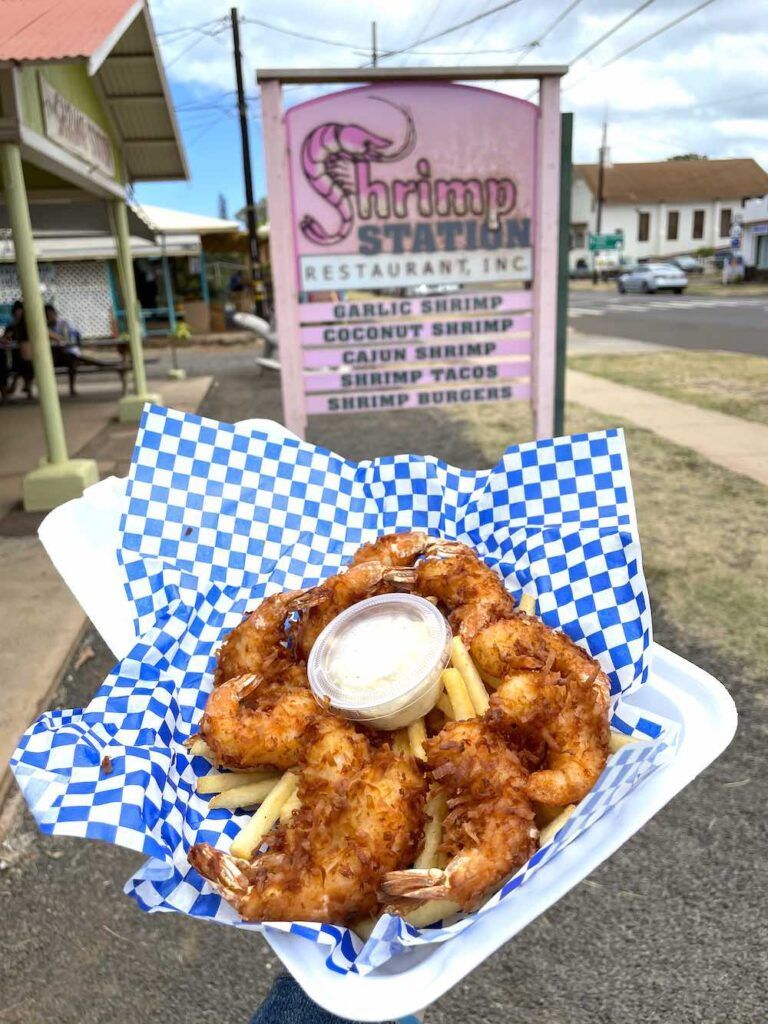 From roadside food trucks serving mouth-watering shrimp to mom-and-pop diners dishing out traditional Hawaiian meals, you'll not only save money but also get a genuine taste of Hawaii.
And don't forget the local farmers' markets, where you can sample fresh fruits, poke bowls, and homemade treats at wallet-friendly prices. Check out the best cheap eats on Oahu, Maui, Kauai, and the Big Island.
Search for Local Deals and Discounts
Just like any other tourist destination, Hawaii offers numerous deals for visitors.
Look for coupon books at the airport, or ask your hotel concierge. These often have discounts for popular tourist attractions, restaurants, and activities.
Group Tours = Bigger Savings
Want to go snorkeling, hiking, or embark on a scenic island tour? Consider joining a group tour. Not only will you save money compared to a private tour, but you'll also meet fellow travelers.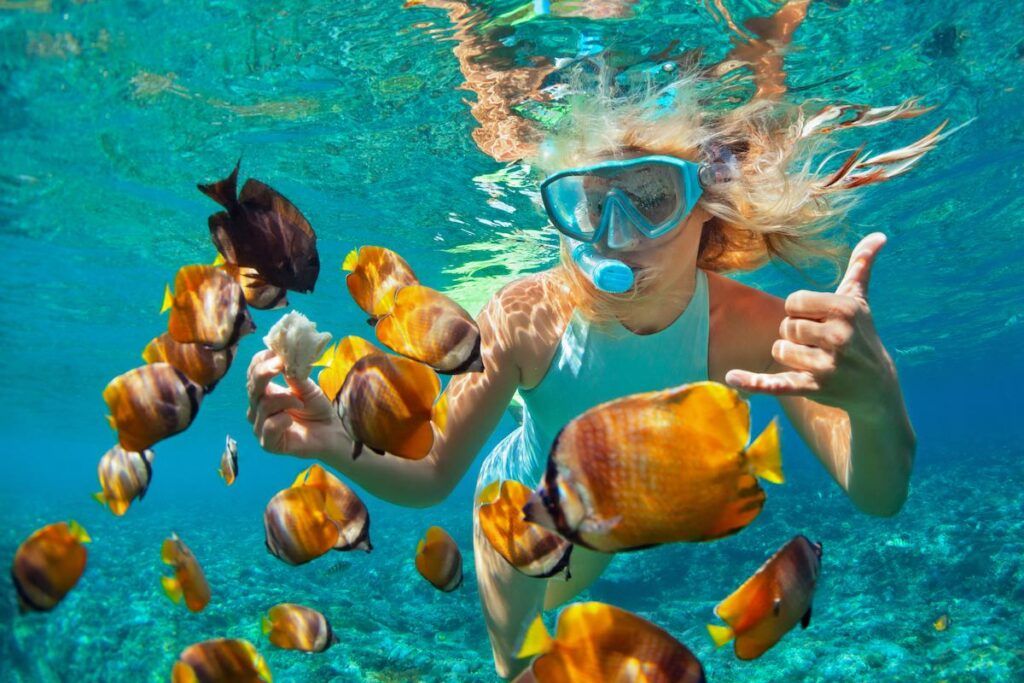 Companies often offer discounts for larger groups, so if you make friends along the way, you can join forces and book together.
Plus, these tours often include extras like lunch or gear rentals, saving you even more.
Use Public Transportation or Rideshares
While renting a car gives you the freedom to explore at your own pace, it's not always budget-friendly, especially when you add in parking fees and fuel.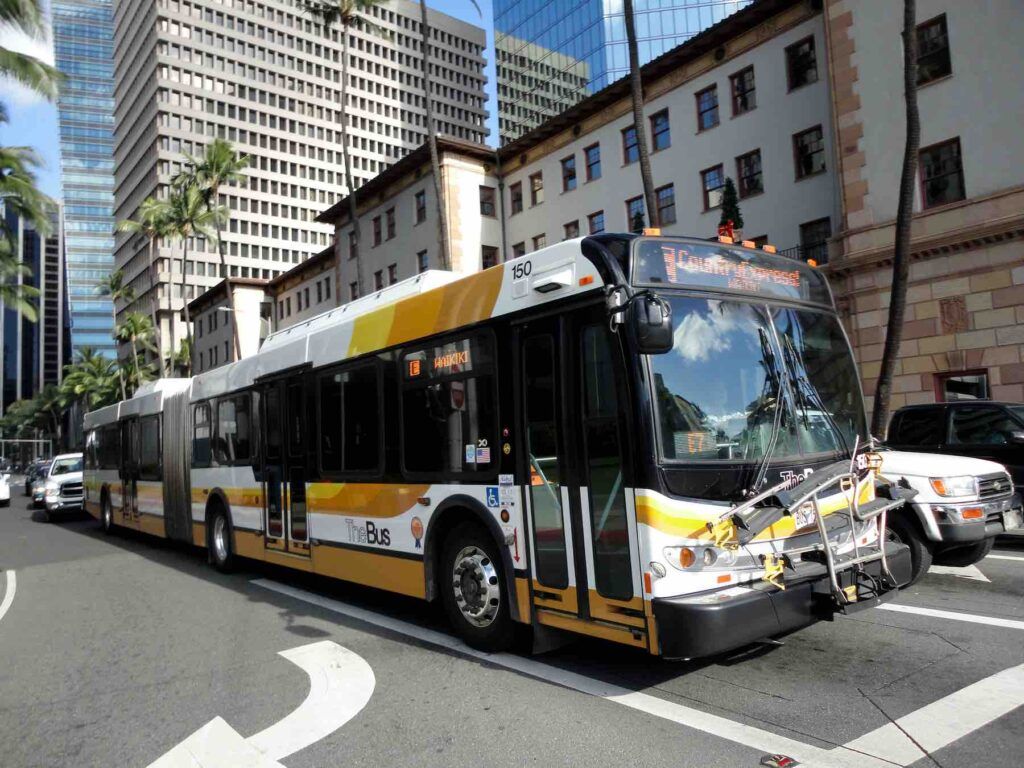 Islands like Oahu have decent public transportation. TheBus in Honolulu, for example, covers most major attractions and is super affordable.
Rideshare apps, like Uber and Lyft, can also be cost-effective, especially if you're traveling short distances.
Free Activities Are Everywhere
Hawaii is nature's playground, and guess what? Nature is free. Public beaches, hikes, waterfalls, and even some historical sites don't cost a dime.
Do a little research, pack a picnic, and set out on an adventure without touching your wallet.
Stay Connected for Deals
Sign up for newsletters from Hawaiian travel sites, airlines, and accommodations. They often send out special promotions and codes that aren't available to the general public.
Plus, following these companies on social media can also alert you to flash sales.
A Hawaiian vacation doesn't have to cost a fortune. With the right strategies and an open mind, you can enjoy all the islands have to offer without stressing about expenses.
After all, the best things in Hawaii – the sunsets, the Aloha spirit, the feeling of sand between your toes – are priceless.
So, pack those bags and get ready for a memorable, budget-friendly Hawaiian escape!
Cheapest Hawaiian Island to Visit FAQs
What is the least expensive island of Hawaii?
Often, Oahu is considered the least expensive Hawaiian island to visit, primarily due to the availability of more flight options to Honolulu, a wide range of accommodations, and numerous affordable eateries. However, costs can vary depending on your specific travel choices.
What is the cheapest island to fly into Hawaii?
Oahu, specifically Honolulu International Airport (HNL), is typically the cheapest island to fly into, as it's the major hub for international and inter-island flights. This results in more competitive flight prices compared to the smaller islands.
What is the best part of Hawaii to visit on a budget?
If you're traveling to Hawaii on a budget, the Waikiki area in Oahu offers a range of affordable accommodations, and the island itself has numerous free or low-cost attractions like Hanauma Bay, Diamond Head, and various public beaches. Additionally, Oahu's public transportation system can help save on transport costs.
Is Kauai or Maui more expensive?
Both islands offer a range of accommodations and dining options, from budget to luxury. However, Maui tends to have more high-end resorts, especially in areas like Wailea, which might push the average cost slightly higher than Kauai.
That said, the specific expenses will depend on travel choices. It's possible to visit either island on a budget with careful planning.
Does it cost a lot to travel between the Hawaiian islands?
Inter-island travel can be pricey. It's recommended to stick to one or two islands if you're on a tight budget.
Is it cheaper to book flights to Hawaii last minute?
While there are occasional last-minute deals, it's generally cheaper and more reliable to book flights in advance.
Are there affordable accommodations outside of hotels and resorts in Hawaii?
Yes! Consider vacation rental homes, hostels, or even camping as budget-friendly alternatives.
Which Hawaiian island has the most free or low-cost attractions?
The Big Island offers many natural attractions like volcanoes, beaches, and hiking trails which are free or low-cost. Each island, however, has its own set of affordable attractions.
Is dining in Hawaii expensive?
While there are upscale dining options, travelers can save by eating at local eateries, food trucks, or buying fresh produce from local markets.
What's the best way to get around the islands on a budget?
Oahu has a reliable public transport system. For other islands, consider renting a car, especially if you're traveling in a group, to save on costs and have flexibility.
Are there any off-peak seasons where traveling to Hawaii is cheaper?
Yes, the shoulder seasons (mid-April to early June or September to mid-December) usually offer better deals on flights and accommodations.
Do all the islands have similar costs for activities and attractions?
Not necessarily. More touristy areas might have higher prices, but each island has a mix of paid and free attractions.
Is it free to visit Pearl Harbor?
Yes, it is free to visit the Pearl Harbor National Memorial, but there is a charge for some of the on-site museums and attractions.
What are the cheapest West Coast airports to fly to Hawaii?
The cheapest West Coast airports to fly to Hawaii typically include Los Angeles (LAX), San Francisco (SFO), and Seattle (SEA).
Where can I find the cheapest airfare to Hawaii?
You can find the cheapest airfare to Hawaii by using online comparison tools and flight deal websites.
What's the most expensive island to visit?
Often, Maui is considered the most expensive island to visit due to its high-end resorts and attractions.
Are Hawaii botanical gardens free?
While some Hawaiian botanical gardens have an entrance fee or recommended donation, others are free to the public.
Is Oahu's North Shore cheaper than Waikiki Beach?
Generally, Oahu's North Shore tends to be less touristy and can be cheaper in certain aspects than Waikiki Beach, but costs vary based on specific accommodations and activities.
How can I ensure I'm getting the best deals for my trip?
Research thoroughly, compare prices, consider package deals, and stay updated on any special promotions or discounts for the period you plan to travel.
Cheapest Hawaiian Island to Visit Wrap-Up
Choosing the cheapest Hawaiian island to visit depends on many things, like when you travel and where you stay. Remember, it's not just about saving money.
The memories and experiences you'll get from any island are priceless. Every island has its own magic and adventures to offer.
So, whether you're on a tight budget or not, Hawaii's beauty and Aloha spirit await you. Dive in and explore all the amazing things these islands have to share!