In the process of planning your first trip to Oahu and are trying to figure out if renting a car is the way to go? I'll tell you all the tips so you can figure out how to get around Oahu without a car!
This post about how to get around Oahu without a car was written by Marcie Cheung (a Hawaii travel expert) and contains affiliate links which means if you purchase something from one of my affiliate links, I may earn a small commission that goes back into maintaining this blog.
Are you planning your first trip to Oahu but don't know if you should rent a car or not? Keep scrolling as I have a lot of information that you should know!
Renting a car on Oahu can be expensive and it's not always necessary, especially if you're staying in Waikiki. There are plenty of other ways to get around without one.
You might wonder about my credentials – well, I've been to Hawaii 40+ times, ensuring an expertise that stands out.
In this post, I'll talk about several options for getting around Oahu without a car. These include shuttles, tours, public transportation, rideshares, and more!
Here are all the best ways to get around Oahu without a car!
Want to skip all the planning and just access my detailed Oahu itinerary complete with daily schedules, fun activities, and travel hacks? Click the button below.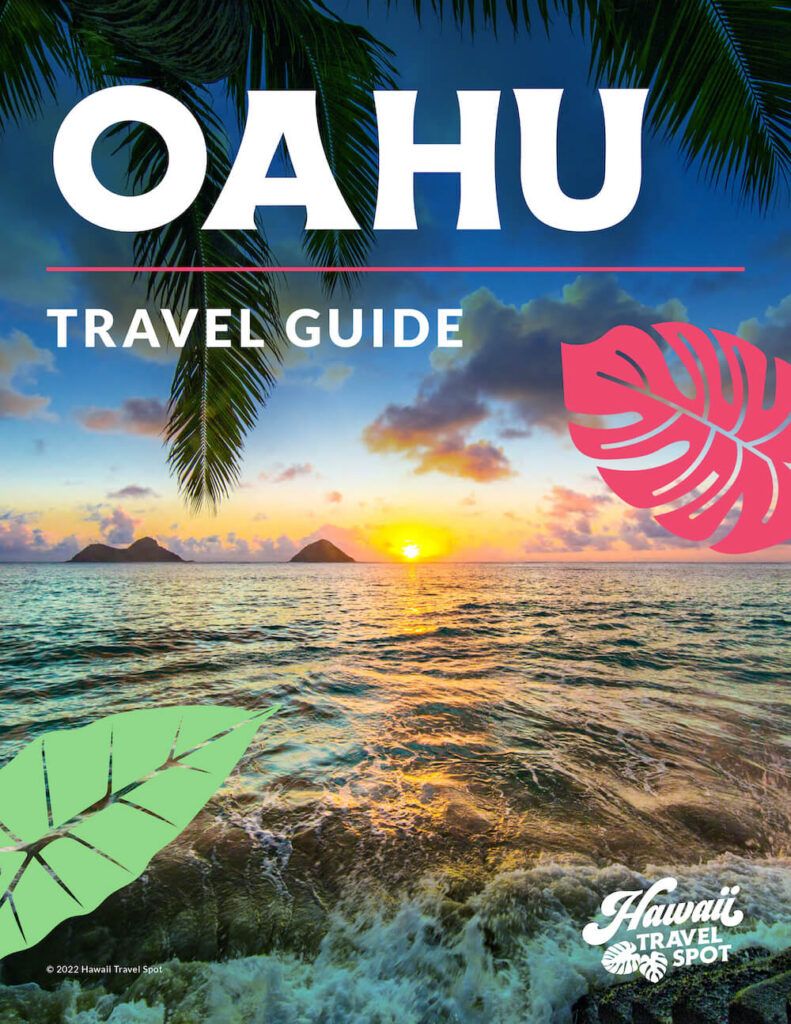 Getting Around Oahu Without a Car
Some people won't even need any vehicle to travel for their whole trip, and will just walk the whole way. However, the options below list alternatives if you plan on traveling many further distances.
The Bus
TheBus is one of the best ways to travel around Hawaii without a car. It's also known for winning the American Public Transportation Association's award for "America's Best Transit System" several times. Getting around Oahu by bus can be very convenient.
You may also use a HOLO Card, obtainable at most convenience stores. HOLO Cards are also great for refilling them with your credit cards.
For most kinds of travel, TheBus can help you travel to any location major to Hawaii.
Shuttles
In Oahu, you can find tons of companies that are known for shuttles. Unlike buses, they're better if you're traveling to the airport because they're designed to hold luggage.
Direct Shuttle Hawaii is a great shuttle option for saving money, as it costs fewer than 30 dollars to travel from here to a hotel.
A shuttle can be your best friend for a wonderful trip. There are tons of places you can go without stressing about parking.
Car Services
While there are tons of taxi vehicles at hotels and airports if you plan on traveling someone far away, it may be quite expensive.
Rideshares can be cheaper than taxis, and they can travel you almost anywhere. Options like Lyft, Uber, and Holoholo are all great choices for travel.
For a short trip, these great choices will do well for traveling.
Private Circle Island Tour
If you're planning on getting around Oahu without a car, the private Oahu circle island tour will be a great option. They will present you with major areas of this island, while you can choose to pass on certain places you don't want to go to.
This is hands-down my favorite Oahu circle island tour and I highly recommend it for anyone visiting Oahu without a car.
How to Get Around Honolulu Without a Car
Many major attractions can be found in Honolulu, and the traffic around this area is also insane. Here are great options for travel.
Use the Bus
TheBus is one of the best ways to get around Hawaii without a car. They have tons of routes that all cross the major areas of Honolulu and Hawaii. Without a car, getting across this area won't be a problem.
Use Rideshare Apps
For a shorter trip, this is a great option to go to. I suggest using one of the traveling options like Uber or Lyft.
Use Carshare Apps
A great way to get rental cars for traveling around the area. I recommend DriveHui for a great travel idea, as you get paid per hour of driving.
After driving, make sure to return your rental car to Hui.
Rent a Moped
Try renting Mops the Hawaiian Style while driving the way you love! Great for solo travelers, it's a unique way to travel.
Things to Do in Waikiki Without a Car
An extremely popular location found in Oahu. Beaches, shops, parks, and resorts are all found very close to each other without needing any travel.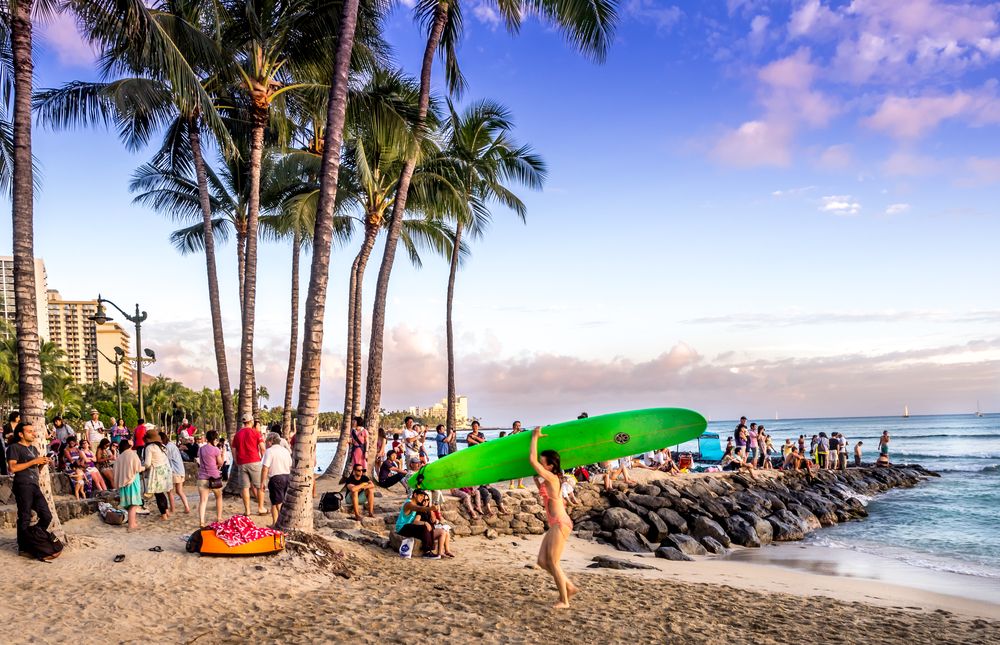 Try these options if you want to travel around Waikiki without a car.
Walk Around Waikiki
Walking is very efficient as each area is very close to the other. Kalakaua Avenue takes thirty minutes or 1.5 miles to walk across. Walking will be your best bet.
Take Waikiki Trolleys
The Waikiki Trolley is an easy alternative to traveling without cars on Oahu.
Tours keep on happening every thirty to sixty minutes, so each stop should be savored. All of the routes leave from Waikiki and they go to various parts of the island.
Rent Cars in Waikiki
Depending on your situation, you may want to rent a car for optimal results. If you want to rent a car in Waikiki, you'll see competition in the prices.
If you want to save money while renting a car, visit this Discount Hawaii Car Rentals.
Some places that offer great deals include Payless, Budget, Enterprise, Thrifty, Avis, Dollar Car Rental, and Alamo.
For accurate details on getting the cheapest ride right before you start your trip and are planning to get a rental car around the area for travel, Check out the latest prices and more details.
You should know also where to find parking in Waikiki. While many areas offer parking for free, many different locations make you pay to get these things.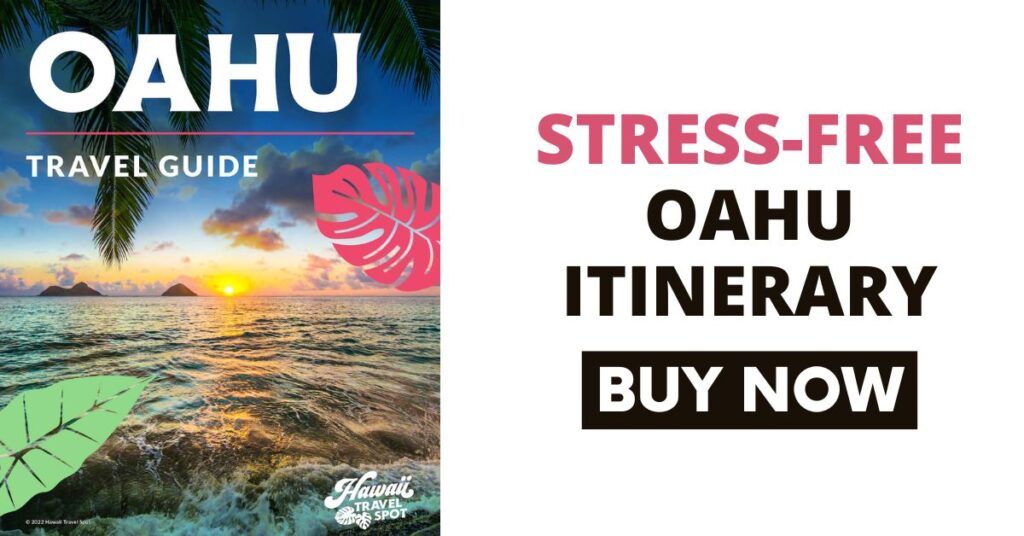 North Shore Travels Without Cars
North Shore is world-renowned for epic surfing. It's also known for its amazing North Shore beaches.
TheBus is one of the best ways to travel. #60 bus runs around the coast which is fantastic for travel. #76 will work as well but is local.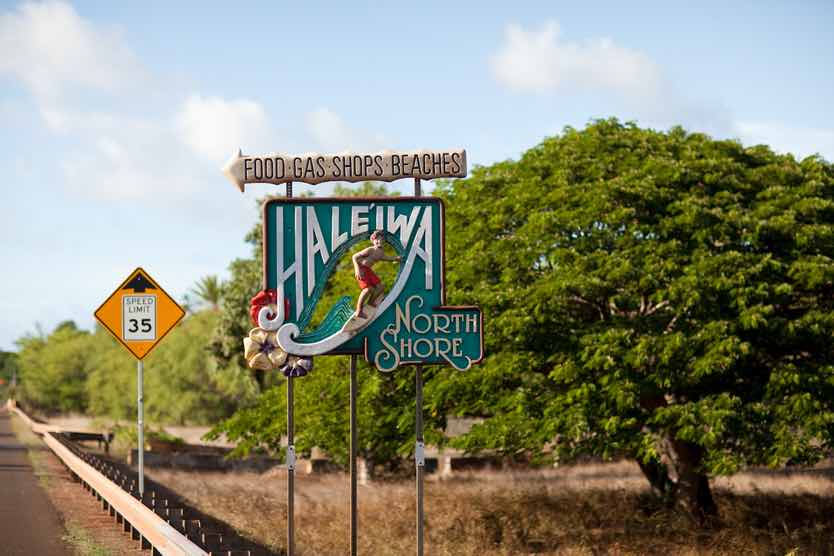 Bikes are also good, and North Shore Bike Rentals offer bikes costing by day.
Lyft and Uber are also great options if you plan to visit Turtle Beach. As Turtle Beach is fifteen miles away, you'll be able to get there with minimal problems or difficulties.
Waianae Coast Travel Without Cars
A popular place to look at turtles. It's also a Disney attraction like the Disney Aulani resort. To travel, use TheBus, rideshares, or walks.
Popular bus options include #40 for Waikiki. #401 including #402 Are tour and farm options.
Specific Oahu Travel Areas
Getting around Oahu without a car may not seem like a breeze for these places, but you'll find it's easier than you think.
Honolulu Airport Travel
TheBus can be a decent bet. Use Major #19 as well as Major #20, or Local #31. You can bring luggage if you want, but for bigger loads, private shuttles would be a better option.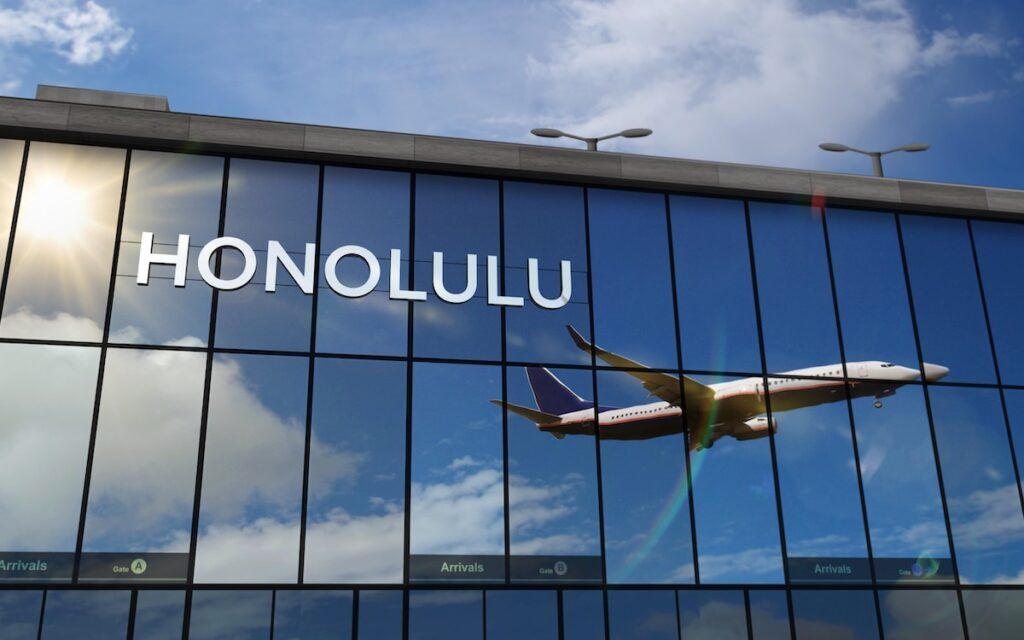 There are also taxis in their area. They are convenient ways to travel and they can hold a decent amount of people. If you don't mind spending the extra cash, try this option and you'll enjoy it.
Getting to Waikiki After the Honolulu Airport.
Without much luggage on the way, buses are good options. However, cab stands are also great options.
It's 9 miles across, and with a lot of luggage, cabs are cheap options and can get you to Waikiki in around 30 minutes with a price of around 50 dollars.
However, some shuttles offer you special tours as well! Check out this if you're wondering how to get from Honolulu Airport to Waikiki.
Diamond Head Travel From Waikiki
It takes 40 minutes of walking, but you may also ride your bike. For bikers, there are also great bike holders for the Diamond Head Summit Trail!
#23 is a great TheBus option for travel. Getting off here is a great way to travel to the area.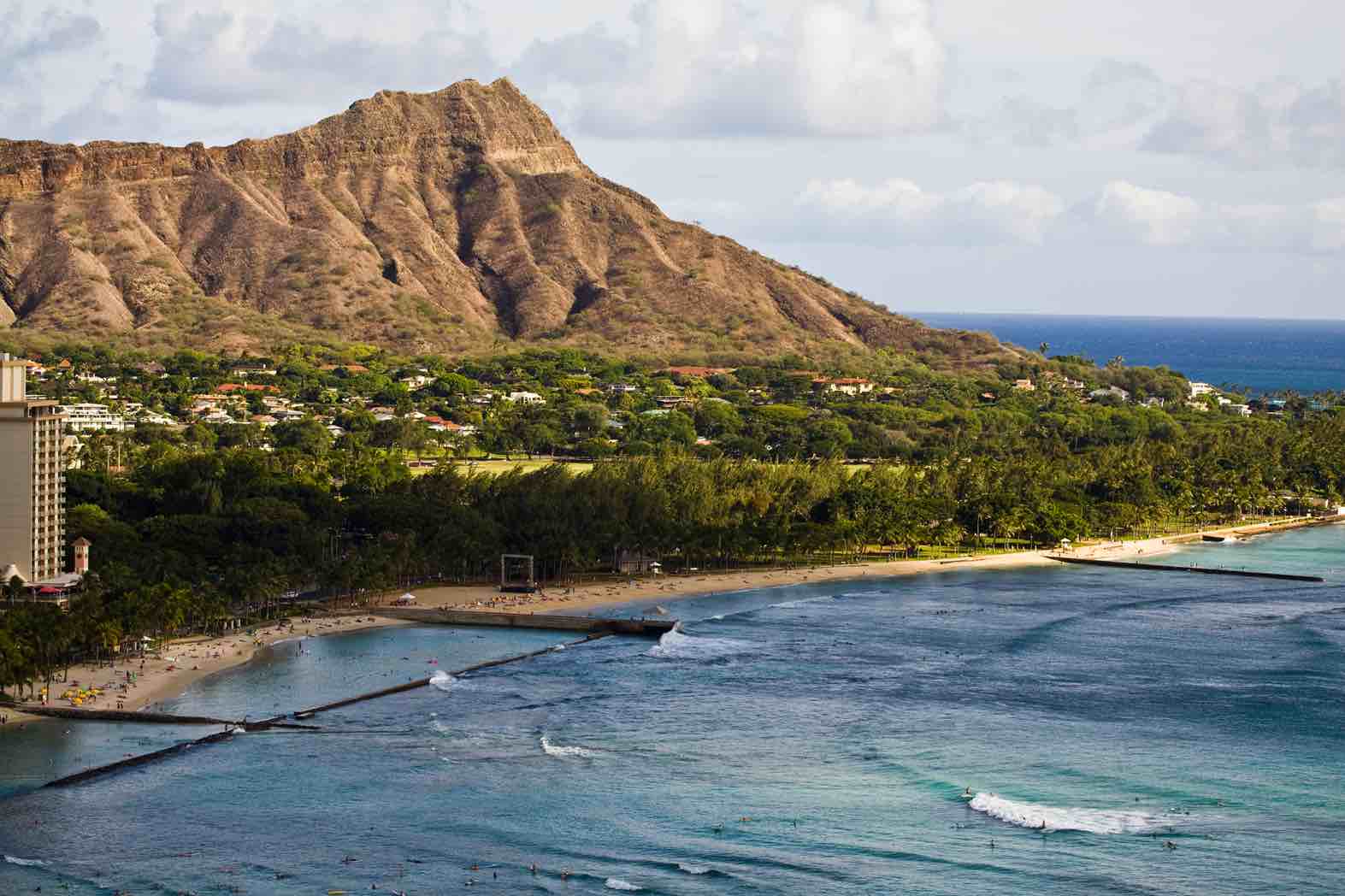 The Waikiki Trolley is also a good option and it costs $25 per person. It takes about 2 hours to travel. You may take the bus for spending less money, but trolleys leave you a bit closer to Diamond Head.
Rideshares may be the best option for travel as they cost under $20. This is likely because the trip is very short.
Hanauma Bay Travel From Waikiki
TheBus is your best option. #22 and #23 can take you there. It's quite cost-effective as well.
Once you leave, you'll be 1-2 miles away from your destination. You may also use carshares which you'll be taking 10-mile drives.
Waikiki to North Shore Travel
#60 bus is a great choice, but it will also take a long time, which is two hours' worth of waiting on the bus. A better option would be to get a rental car to travel all the way.
If you use carshares, it can cost a ton of money! But carshares are usually better than car service. It costs around $100 a day.
Pearl Harbor Travel from Waikiki
Before traveling to Pearl Harbor, there are many things you must know first. Pearl Harbor has vigorous rules that you must follow at all times.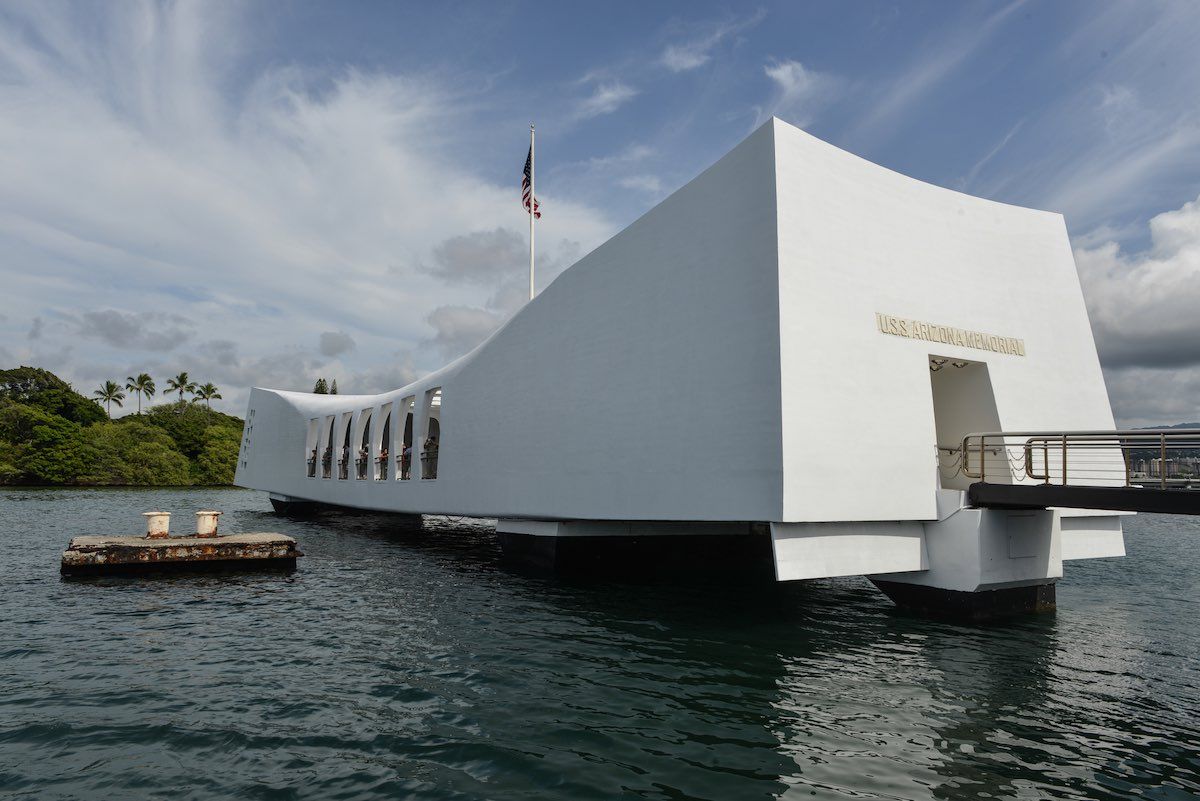 Bags will not be allowed in this area, but you can store bags. However, they cost money. Make sure to remember this before renting a car.
For bus moving #20 and #42 Will work well, with around an hour's worth of traveling around the area.
You can also choose to book a Pearl Harbor tour which gives you a good look at the area. Make sure to check these choices to get from Waikiki to Pearl Harbor.
Oahu Transport FAQs
Can you get around Hawaii without a car?
You can, as there are options to ride on shuttles or taxis, as well as using a public transportation option and maybe even Lyft or Uber.
How can I get around Oahu?
Without a rental car on Oahu, your best bet is to book tours with transportation from your hotel or take the Waikiki Trolley. If you're visiting Oahu on a budget, it's best to take the bus. Most routes you'd need to travel to are all covered by bus routes. But it's not very efficient.
Should I get a rental car or an Uber?
It depends on your situation. If you're staying in Waikiki, you don't need a car and can rely on the Waikiki Trolley or rideshares. Riding an Uber or Taxi is available 24/7, but prices can pile up. If you plan on hanging out at a resort outside of Waikiki, rental cars are cost-effective ways to travel to Hawaii.
What's the Best Way to Travel Around Oahu?
Many things depend on your dependent situation. TheBus is great for getting almost anywhere but can be slower than some options. However, it's usually very cost-effective to get almost anywhere.
There are still different options. Tourists may enjoy the company of Trolleys, while with a lot of luggage, a private shuttle may be your best to go. Bikes are also great ways to travel, or you may need to walk if the distance is short enough. Tons of options are waiting for your next trip around Oahu!