In the process of planning your first trip to Maui and are trying to figure out if renting a car is the way to go? I'll tell you all the tips so you can figure out if getting a car is the right choice for you!
This post about how to get around Maui without a car contains affiliate links which means if you purchase something from one of my affiliate links, I may earn a small commission that goes back into maintaining this blog.
If you are going to be exploring Maui, you might be trying to figure out if it is possible to get around without a car.
There are all sorts of reasons why someone might not want a rental, and luckily, there are plenty of ways to get around without one!
The influx of travelers is both good and bad, as visitors really help with the economy and help to keep things runnings, but the huge amount can also put a dent in the infrastructure that may not be able to accommodate all these people.
Because of this, the Hawaiian government is finding ways to accommodate both what travelers and local residents need. We as travelers can play part in this by doing our best not to clog the roads.
Not getting a car can also save you a ton of money, and the island you stay on may not even need a car, so I will dive into the ways that you can get around the island dependably without a car.
I will also detail some of the best things that you can do on your Hawaii vacation that don't need a car.
Don't have time to read a bunch of Hawaii blog posts and reviews? Here are some of our top picks for visiting Maui.
Popular Maui Tours/Activities
Favorite Maui Resorts/Hotels
Hyatt Regency Maui (this has a swim-up bar and tons of amazing amenities)
Andaz Maui (this is a luxury resort with the best luau on Maui)
Honua Kai Resort & Spa (this is one of our personal favorites because there are tons of pools and there are condo options)
Want to Rent a Car in Hawaii?
One of the best places to rent a car in Hawaii is Discount Hawaii Car Rental because they get the best rates from top national companies like Alamo, Dollar, Thrifty, Avis, Enterprise, Budget, and Payless.
Want to skip all the planning and just access my detailed Maui itinerary complete with daily schedules, fun activities, and travel hacks? Click the button below.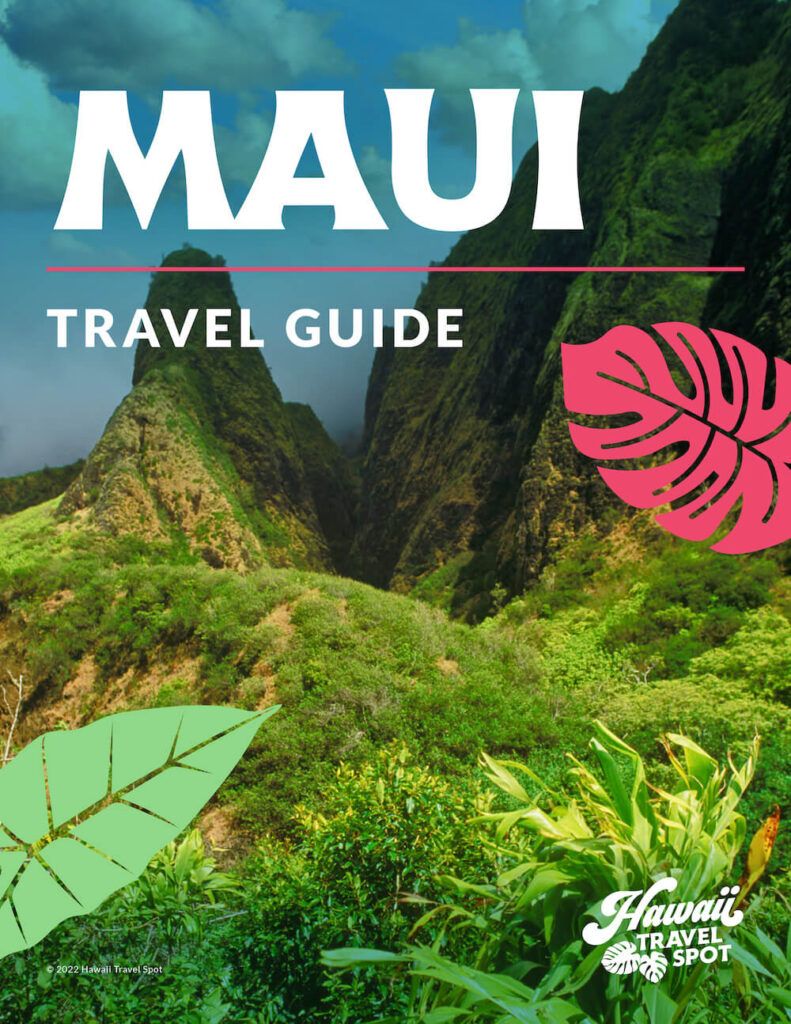 Best Ways to Get Around in Maui Without a Car
Keep on scrolling to get the details of the different ways to get around Maui without the need for a car.
Shuttles
Shuttles are great for all different kinds of occasions and you can typically find a shuttle to pick you up directly from your resort or hotel.
You can even book a super nice private shuttle that will greet you at the baggage claim and provide you with a warm lei greeting!
The Ka'anapali Trolley is a free shuttle that stops at the major hotels and Whaler's Village. It's open-air and it's great for solo travelers who want to feel safe at night.
There are also public shuttles that can pick you up from the airport and can take you to and from the major shopping malls.
Getting a shuttle tour can be an interesting way to see some cool attractions with a guide that will be able to provide you with some context on the area.
If you are planning to use the shuttle, you should definitely check in with your hotel because they sometimes have complimentary shuttles that can get you to and from the airport or to attractions nearby!
The Bus
Public transit is also another great option to get you around Maui if you are staying in a more urban area.
Although the bus is the cheapest way to get around, remember that the bus is mainly for the local residents who use the bus to get to and from work and school, so be respectful and remember that the buses may get crowded.
If you are planning on taking the bus from the airport, remember that you will be limited to a bag per person and you will have to transfer routes a couple of times.
The bus is a fantastic option to get around in places like Wailea, Kihei, Lahaina, and Kaanapali. However, I wouldn't recommend taking it to Hana, if you want to check out the Road to Hana without a rental. Booking a tour is probably your best bet.
Taxis and Car Service Apps
Both car services and taxis will be available at the airport and all throughout the city. However, there are some differences between them, since there are so many choices.
You can book taxis in advance and there is a place to line up right outside of the baggage claim at the airport. There are also different types of taxi services that can provide you with a more luxurious vehicle.
Additionally, because taxis are competing with rideshare apps, they can be less expensive during peak travel times when rideshare apps are hiking up their prices.
Rideshare apps are useful because you can get a car whenever you need and you can also talk directly with your driver to make sure that you are on the same page.
Whichever choice you choose, it is always a good idea to compare prices between all of your options and make sure you have any accommodations you may need.
Scooters, Mopeds, and Bicycles
A more interesting way to get around the area is by using a scooter or moped. These are usually found at bicycle rental shops that have an assortment of bikes along with mountain bikes, electric bikes, and city bikes.
There are also companies such as West Maui Cycles that have bike rentals that you can use for the day, and Maui Moped and Scooter Rentals has a wide variety of vehicles that you can use to get around.
You will need to have a driver's license to ride scooters and mopeds, and you can't really rely on them to get you long distances.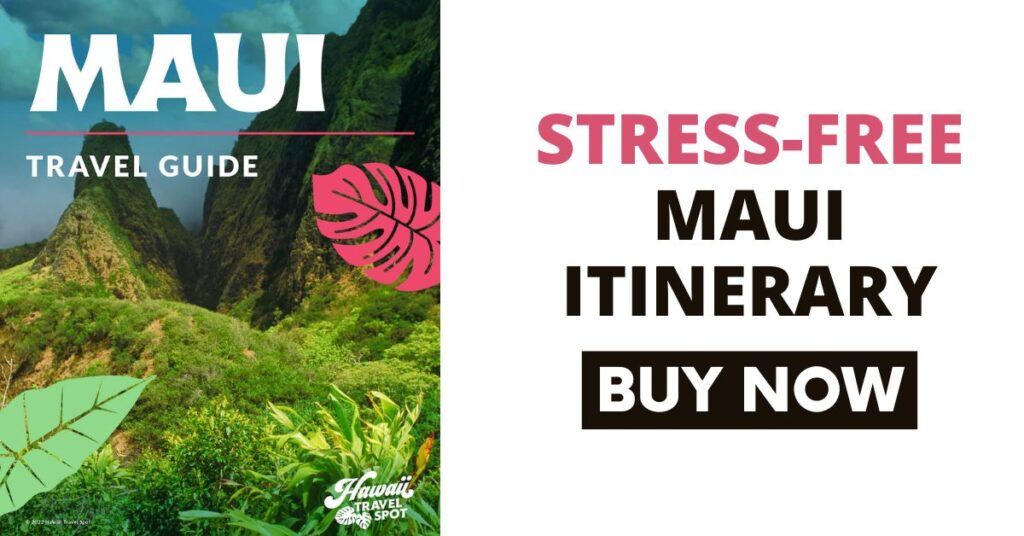 Let's Look at How to Get Around Specific Parts of Maui
Here are some things you should know about getting around the larger parts of Hawaii without the use of a rental car.
How to the Airport Without a Car
Once you go to the baggage claim, you will find that there are tons of different services that can get you where you need to go, like taxis, shuttles, and Ubers.
Getting Around West Maui Without a Car
Since most travelers will stay at places like Kaanapali and Lahaina, they can rest easy as West Maui is typically very walkable and it is easy to get from place to place.
It is also easy to get access to a taxi or rideshare service, and some shopping centers offer various public shuttles for a small price.
This way, there are a lot of different ways to get around Maui without a car.
South Maui Without a Car
Places like Wailea and Kihei are great if you want the traditional Hawaii experience of luaus and the beach.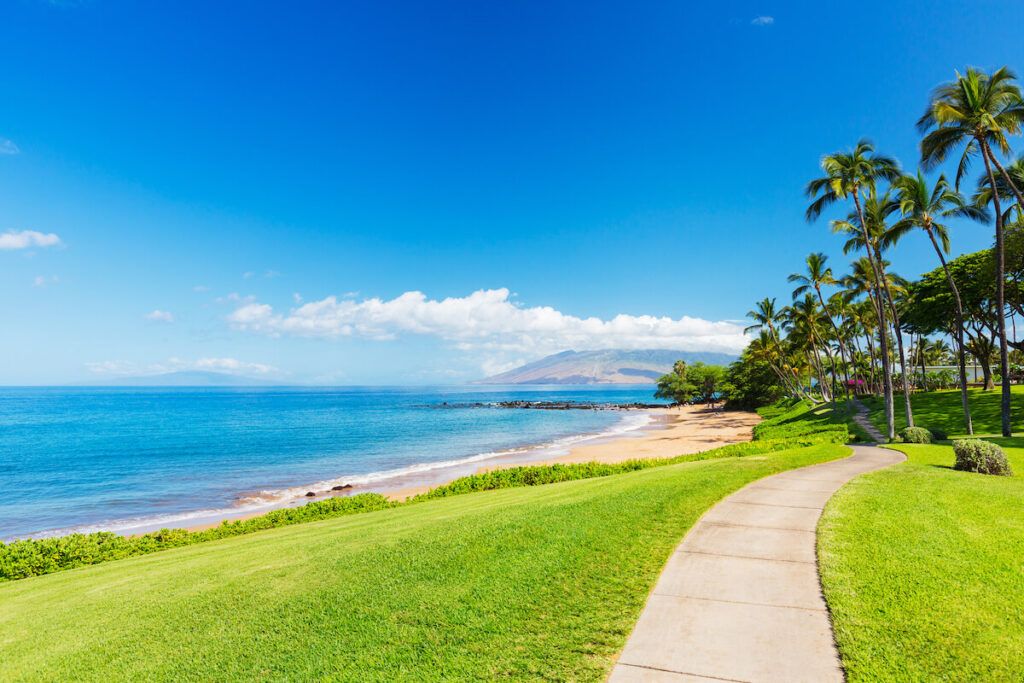 While walking around Kihei is a little easier, both are pretty navigable without the use of a rental car.
However, it is important to know that these areas only provide so much and that you will have to travel out if you want to experience more activities.
How to Get Around North Shore and Upcountry
If you are hoping to explore Upcountry or check out the Road to Hana, taking a shuttle tour is definitely the way to go.
Road to Hana
If you are staying anywhere from Paia to Hana, you should definitely be getting a rental car, as the whole Hana Highway is more than 60 miles, and there isn't really any other kind of transportation that you can use.
A tour is another thing you can try, as it picks you up directly from the hotel and shows you things that you may not normally see.
Upcountry
There are tons of things you can check out here without a rental car, which is why it is important to know what kind of activities you are looking for.
There are a lot of cool farms that you can check out, and you could try taking a tour to see Haleakala.
Things to do in Maui Without a Car
Here are some personal recommendations of places to check out that don't need a car!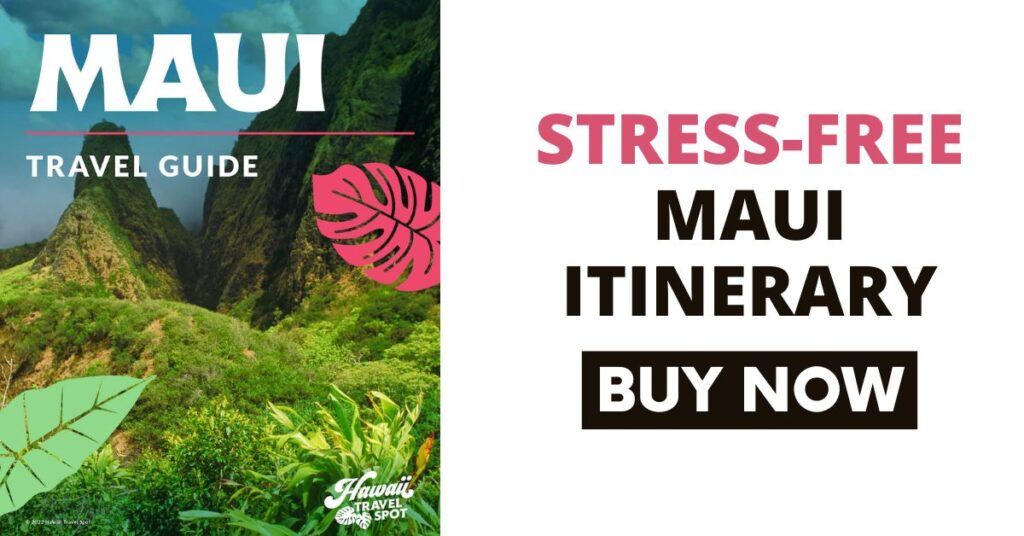 FAQ about How to Get Around in Maui Without a Car
Can you get around Maui on a bike?
You definitely can, but you are going to have to stay in local areas and you also have to be on the lookout for bad weather.
Can you ride a moped from Waikiki to North Shore?
It is possible, but it is going to be a very long trip, and the entire trip is 120 miles and can't be taken on the highways. However, it is a really cool and scenic ride if you want to try it out.
Can you get around Maui with Uber?
Yes, there is Uber and Lyft found all around Hawaii and on most major islands. But, they aren't as plentiful as in other vacation spots.
So, What's the Best Way to Get Around Maui without a Car?
The most important thing to consider about how you are going to get around is by thinking about where you want to go and how far away they are.
Going on a tour or checking out a group shuttle can both be great things to try out to experience the island. Enjoy checking out Maui and living the Hawaii experience!