Planning a Hawaii honeymoon on a budget but don't know where to start? Keep scrolling for the best tips for planning an affordable Hawaii honeymoon!
This list of affordable Hawaii honeymoon tips was written by Marcie Cheung (a Hawaii travel expert) and contains affiliate links which means if you purchase something from one of my affiliate links, I may earn a small commission that goes back into maintaining this blog.
Now that you're done tying the knot at your dream wedding, it's time for your dream honeymoon in a place that's nothing short of a dream itself; Hawaii.
The land of serene beaches, spectacular sunsets, lush nature valleys, and ono food, Hawaii is the complete honeymoon package.
The only problem? All the usual tourist activities in Hawaii, like attending luaus, trying exciting water sports, and shopping at the markets, often come with hefty price tags.
But don't let that get you down, because, with some insight, careful research, and creativity, an affordable Hawaii honeymoon can absolutely be within your reach.
Why trust my tips? I've traveled to Hawaii more than 40 times, so I really know my stuff.
Here are a few ways to make your Hawaii honeymoon on a budget a dream come true!
Want to skip all the planning and just access my detailed Hawaii itineraries complete with daily schedules, fun activities, and travel hacks? Click the button below.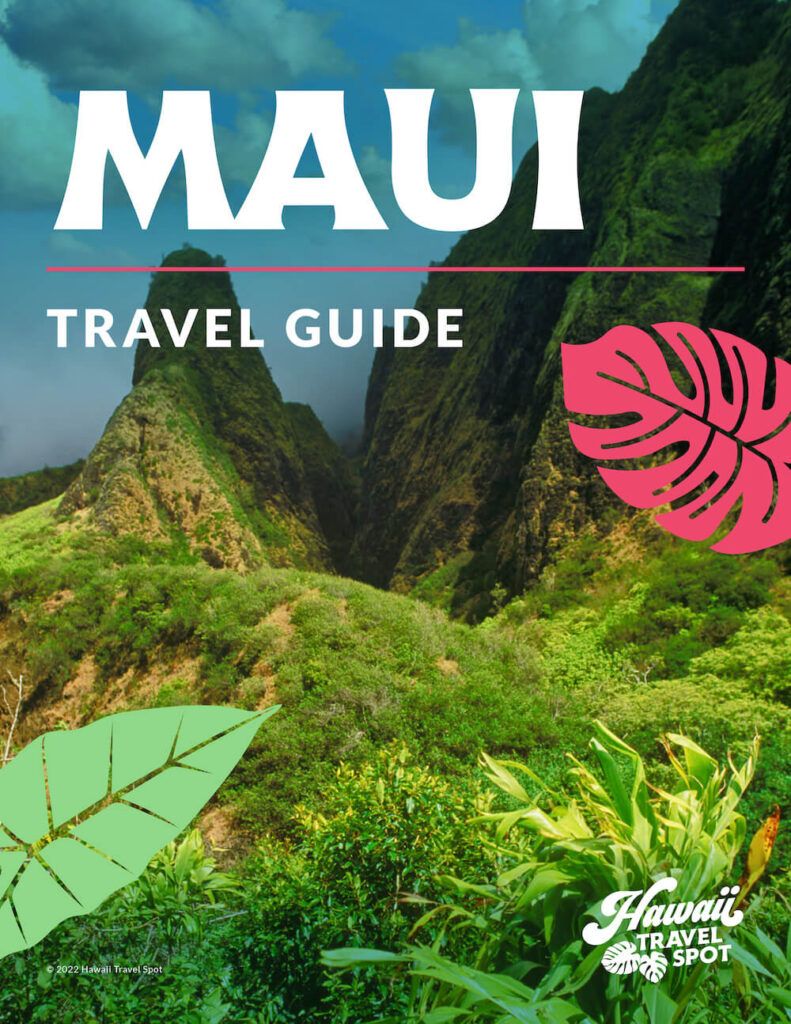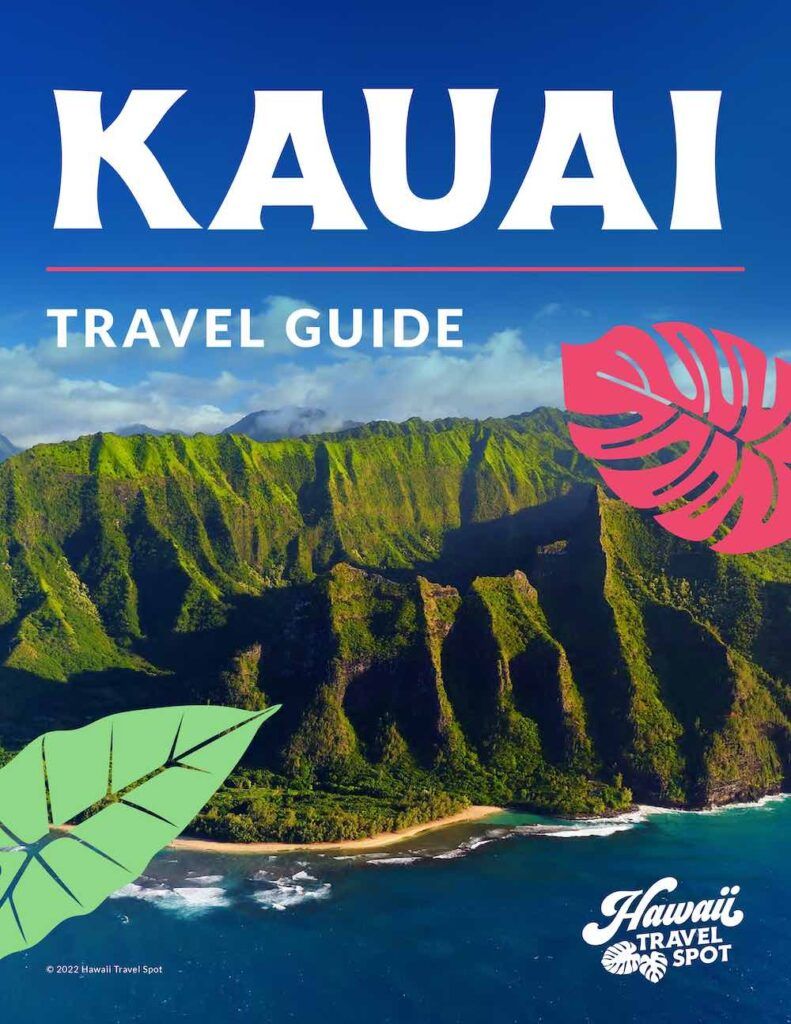 How to Plan an Affordable Hawaii Honeymoon on Budget
Stay on One Island vs Island Hopping
Affordable Hawaii honeymooning requires some solid planning, which is why it's a good idea to start with a nice long conversation to figure out what both of you want out of the experience.
During your discussion, it's likely that one of you will bring up the desire to visit more than one island. This makes total sense, considering how different each Hawaiian island is, with its own unique attractions, settings, and vibes.
The only issue with island hopping is that it requires time and some serious coinage.
Sure, if you've got the cash to spend, island hopping can be a fun way to learn new things about each other. But, if exploring Hawaii on a budget is the goal, transportation costs to and from the airports, inter-island flights, car rentals, and more are pretty sure to put a damper on things.
After all, isn't the honeymoon phase about spending quality time with your significant other?
Rushing to catch one flight after the next while trying to keep the romance alive is probably not the best use of your time during this kind of vacation! Especially when you need to factor in hotel checkout timings, transportation, and the nightmare of TSA lines which can take up to a couple of hours each time.
For those whose honeymoons are only a week-long or shorter, I suggest you sink your toes into the sands and settle into the pace of just one island instead. Put that jam-packed itinerary away and let the magic of Aloha work its charm as you discover the wonders of Island Time!
If you need help, this post breaks down the best Hawaiian island for honeymoons!
How to Island Hop on a Budget
With all of that being said, there are some things you can do to make island hopping possible if you've still got your heart set on it.
The shortest and least expensive way to get to other islands is by flight (30-45 minutes), but the ferry is also an economical option when traveling between Maui and Lanai.
Those traveling between January and April might even get lucky and spot humpback whales along the way! Advanced reservations can be quite cheap, so keep a watchful eye out for good deals.
However, that's the only ferry currently operating in Hawaii. The only other way to island hop in Hawaii is by plane or cruise ship.
Pro Tip: If you're flying in from the East Coast or Midwest, account for an extra day to combat jet lag.
Check Your Timeline
It's time to get packing because you know where you want to go and everything you want to do, right? But wait, before sending HR your leave of absence request, there are a couple of things that you need to check.
First things first, although a tropical paradise, Hawaii is still at Mother Nature's behest. Storms and fog can play spoilsport; ruining helicopter tours, hiking trips, and boating trips!
Furthermore, all-day and all-night activities can quickly eat away at your days, so be wise and only select things you absolutely wish to do. Traffic snarls are another challenge to account for when making an itinerary, especially if you plan to rely on GPS.
Decide which island you'd like to visit based on the number of days you'll be in Hawaii and your budget. And above all else, never forget to give yourselves adequate downtime to sit back and relax.
Using Airline Miles
Alright, so honeymoon trips to Hawaii aren't cheap, but that doesn't mean they have to be expensive. One of the smartest ways to save money is actually when traveling!
Travel points can significantly affect your budget by lowering airfare costs, reducing accommodation rates, and giving you access to some sweet car rental deals. You can get the best bang for your buck by carefully researching how to make the most of your travel points.
Airlines' loyalty programs are one way to earn valuable reward points that you can redeem when needed. Especially when flights to Hawaii at reduced rates are so frequently offered.
Google Flights is another little-known secret that lets you find the cheapest available flight based on the airlines and the number of layovers. Flexible travel dates can help you get a really good deal too, or at the very least, a direct flight, which is always a bonus!
Play Your Best Card
Credit card points can be redeemed on everything from statement credits to online shopping. Special travel rewards cards sometimes provide even better deals on flights and hotel accommodations. They also offer more points or miles per dollar for travel-related expenses.
Credit cardholders should look into their company's travel rewards program. Pay by card at big chain hotels to gain bonus points during your stay, and select your hotel early so you can use the right card to earn the most credit points!
Save Money with Points
Here are the best credit card offers for people who travel and want to use points to pay for airfare and hotels in Hawaii.
Only Rent a Car For a Few Days
Visiting romantic places in Hawaii is about intimacy and creating shared moments together. That's why you and your partner will probably spend most of your vacation together lounging at the resort!
However, Hawaii is also the land of the storytellers, so you might want to set out and weave an epic tale of romance too, in which case you will need a rental car.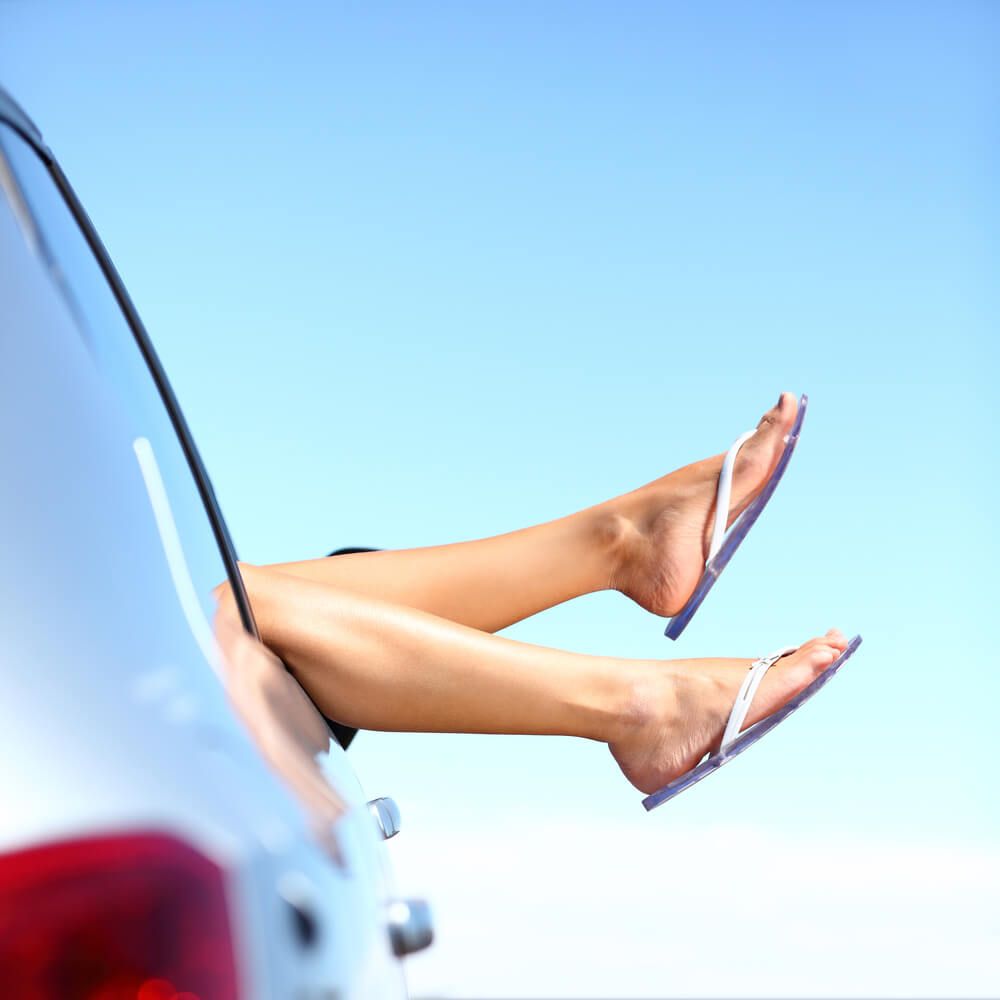 Instead of breaking the bank with a long-term rental, consider renting a car for only the days you need it. Always try to return rentals within the same day to save a fortune on overnight parking.
Special offers from rental car companies are usually members-only, so make sure to sign up for their loyalty programs. Early reservations often come with lower rates, while last-minute rentals cost more and are sometimes not even available.
Quite a few companies even let you book a rental for free and only take payment once you arrive in Hawaii, making the whole process as easy as can be.
Using public transportation like the bus can help you save money on fuel even if you rent a car. Plus, it's always great not to have to find parking!
Enquire with your hotel for shuttles to local sights, shopping complexes, and restaurants. Also, most all-day guided tours come with hotel pick-ups and drop-offs, which can help to reduce expenditure.
Make Lunchtime Count
Eating out in Hawaii is expensive because the islands mostly rely on imported food to feed tourists and residents. You'll find that restaurants generally have cheaper food items on their lunchtime menus.
Plus, it's during lunchtime that the oceanfront tables give you the best views of the magnificent rolling waves of the Pacific Ocean.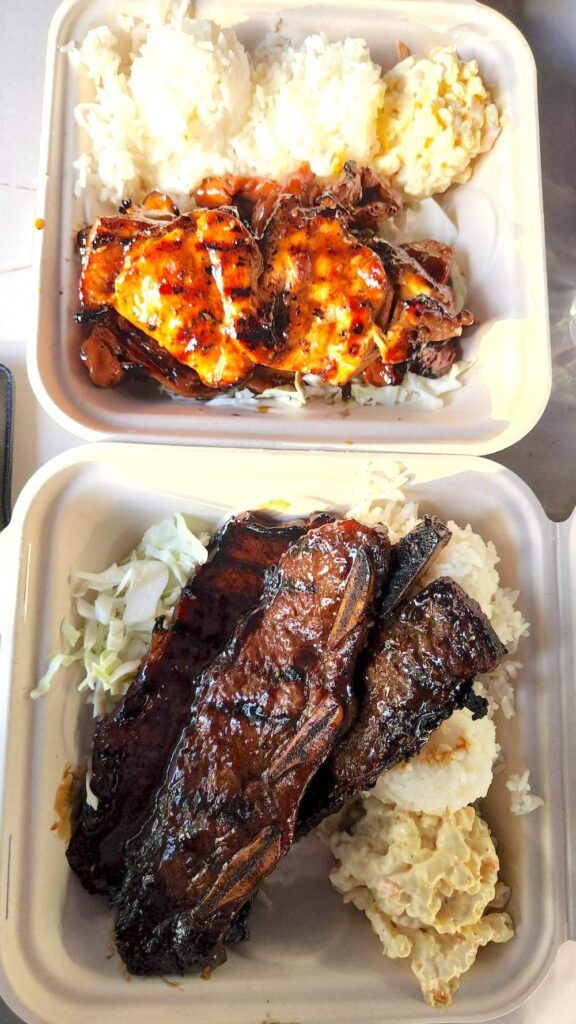 Be sure to try the quintessential local specialty, the Hawaiian Plate Lunch. This is a dish that former President Barack Obama highly favors! Your trip to Hawaii would be incomplete without sharing a steaming hot Loco Moco with your sweetheart.
Eating local is one of the best ways to save money on food when in Hawaii, so drop by farmers' markets and malls to taste local flavors at economical prices.
Food Trucks and Grocery Store Poke
Support the local community by dining at food trucks. The restaurant-quality taste for a mere fraction of the price will surely have you returning for more.
Delicious, versatile and healthy, poke, the fisherman's snack is everywhere in Hawaii. The food section at the grocers offers some delicious poke that you can take back to your room to dig into.
Grab Take-Out and Eat at the Beach
Making dinner reservations in Hawaii can be difficult, but luckily, most restaurants, cafes, supermarkets, and food trucks let you order take-out.
Grab your food-to-go, head to the beach or hike up a trail, and settle in to enjoy your meal. This way, you have a flexible schedule, don't need to dress up, and can get a little privacy in the great outdoors.
Pro tip: Bring along a cooler filled with drinks to quench your thirst when in a pinch.
Opt For Free Activities
Although many honeymoon spots and activities in Hawaii are expensive, there are still tons of affordable and even free attractions.
Beaches, of course, rank number one! There's no better place to spend some quality time than under the sun on a nice sandy beach.
Slather your beau with sunscreen and work on your tans together. Long strolls at sunset along the sandy shores are a surefire way to spark the flames of romance.
Those who appreciate some healthy competition in their relationships can even challenge each other to kayak races and SUPs!
Hike the green trails and stand beneath gushing waterfalls in the forests, climb to the tops of volcanoes, or simply take a long scenic drive. The best part about spending time with the love of your life is that even the simplest moments are sure to be cherished forever.
Opt For a Room Without a View
Rooms with a view are a huge impediment to an affordable Hawaii honeymoon, and even more so when they are beachfront or on the upper levels.
It's better to look for a versatile property at a reasonable cost that's situated within walking distance of the beach. After all, all views, whether of the garden, the mountains, or the ocean, are the same at night: dark!
Cook For Your Partner
Does your accommodation have a kitchenette? Then why not cook a special meal for your partner, or cook one together with plenty of wine and music?
The best part of cooking in Hawaii is that it's filled with fresh ingredients, especially at the farmer's market.
Health-conscious couples will grow to love the locally sourced fruits and veggies that make wonderful additions to breakfast bowls and smoothies.
If you love a good BBQ and have a grill by the pool at your stay, slap some meat over the coals and share a beer with your spouse.
Pro tip: Shop at grocery stores that are situated a ways away from tourist spots or hotels for better prices and selections.
Make Your Own Drinks at Your Hotel vs Ordering at a Bar
Unless you're far from the tourist areas, chances are that the drinks down at the bar are not cheap. So, why not get creative and surprise your boo with drinks in your own room?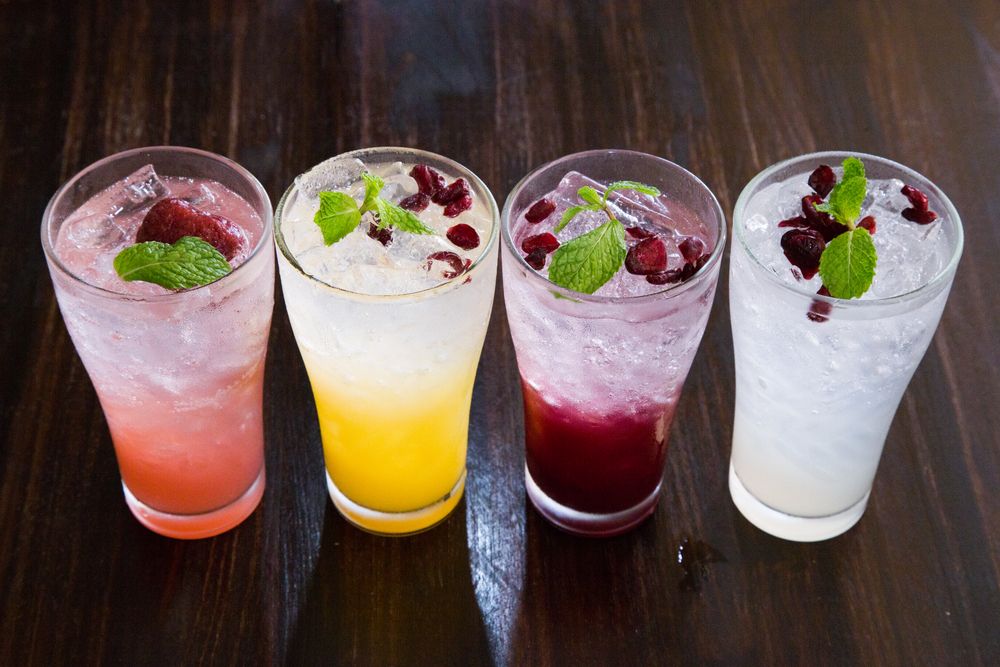 Browse through a few YouTube tutorials, and you'll be ready to mix up a couple of delicious drinks in no time.
Convenient and simple, DIYing drinks mean that you don't have to worry about getting dressed or "last call." Costco is the one-stop destination for cheap beer, wine, and spirits to make the tastiest Hawaiian cocktails you've always dreamed about.
Take Advantage of Happy Hour Specials
Who doesn't love a good deal? Happy hour specials on drinks and food can help you save a pretty penny. Ditch the complete meal for hearty portions of one or two appetizers and you'll be set for the evening.
Truly the happiest time of day, Happy Hour gives you the perfect opportunity to sample a restaurant's cocktails or appetizers at a discounted price. Do a quick Google search for a list of places with Happy Hours and you're ready for a night of good food and more!
Don't Travel During Peak Season
Travel in the shoulder period for drastic price drops. Winter, summer, Spring Break and other holidays have the peak tourist crowds.
So consider honeymooning in spring (mid-April to mid-June) and fall (September to mid-December) instead for seclusion and tranquility.
How to Plan an Affordable Hawaii Honeymoon Wrap Up
There's no better place to start your incredible journey with your spouse than the extraordinary islands of Hawaii. And now that you know that an affordable Hawaii honeymoon is not some far-fetched dream, you can start planning for the experience of a lifetime!