Are you planning a trip to Hawaii but unsure of how long to stay? In this piece, I'll explain the perfect number of days to spend in Hawaii.
This post about how many days in Hawaii do you need contains affiliate links which means if you purchase something from one of my affiliate links, I may earn a small commission that goes back into maintaining this blog.
Aloha, travelers! Have you ever dreamed of visiting the sunny shores of Hawaii?
With its beautiful beaches, amazing volcanoes, and unique culture, Hawaii is a top vacation spot for many.
But there's a big question everyone asks when planning their Hawaiian adventure: "How many days in Hawaii do I really need?"
Whether you're a beach bum or an adventure seeker, figuring out how long to stay can be tricky.
Let's dive in and figure out how to make the most of your Hawaiian getaway!
Want to skip all the planning and just access my detailed Hawaii itineraries complete with daily schedules, fun activities, and travel hacks? Click the button below.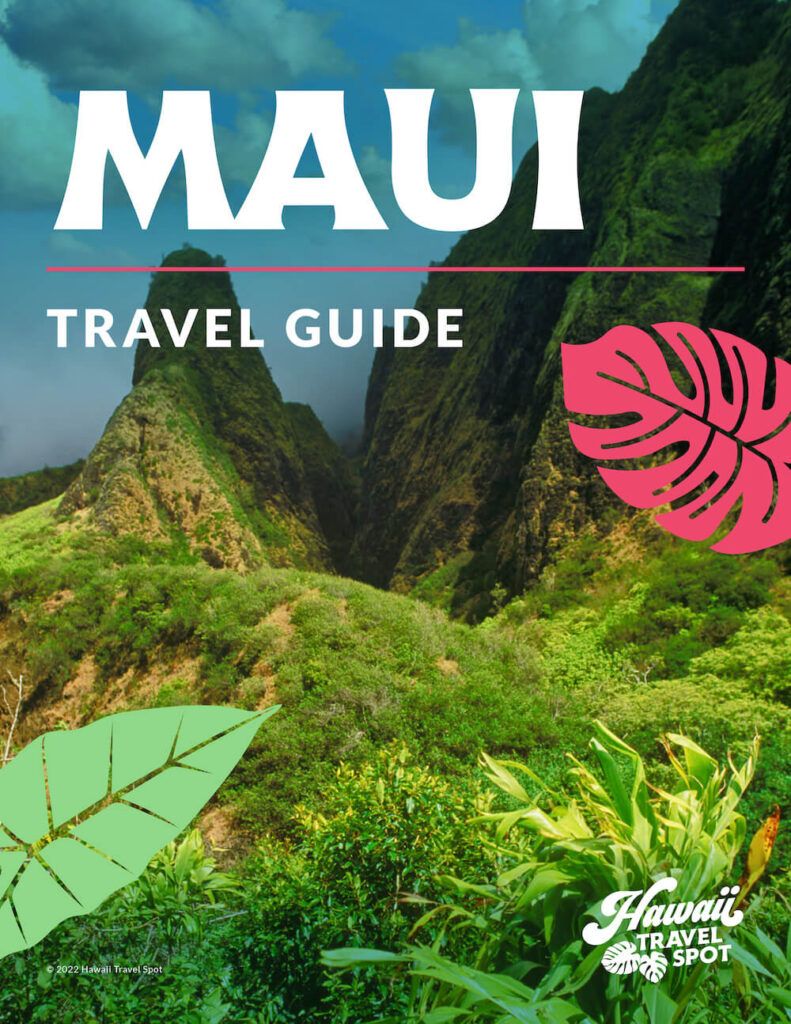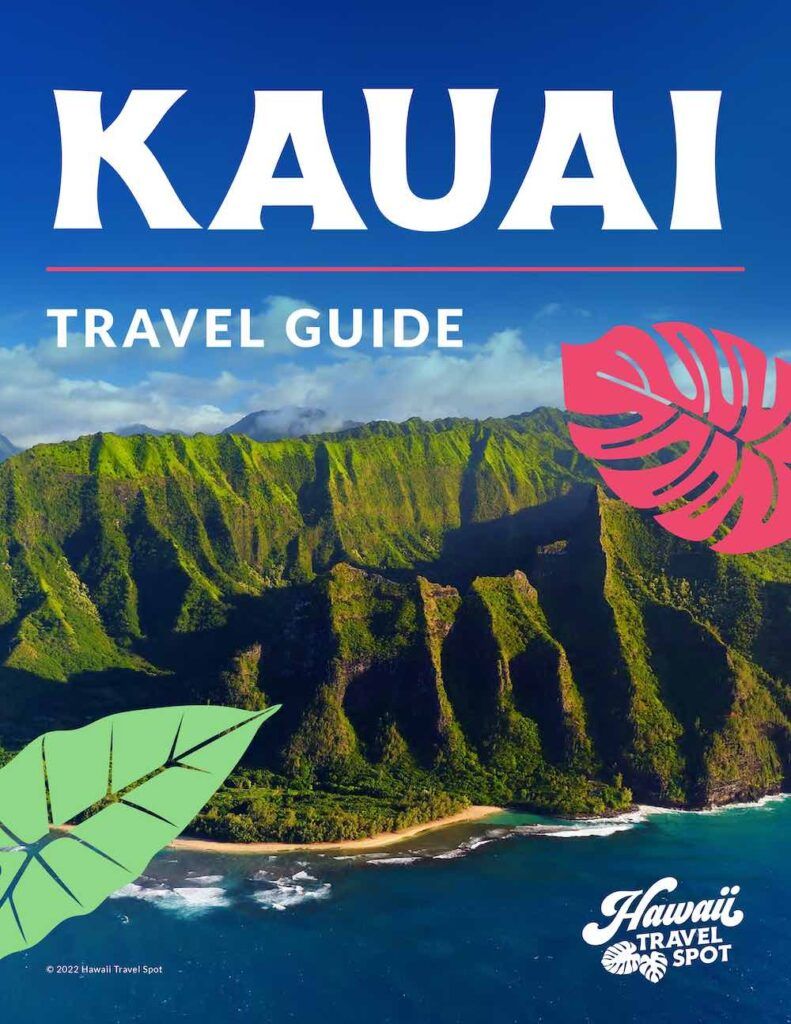 Understanding Hawaii's Islands
Before deciding how many days to spend in Hawaii, it's important to get to know each of its beautiful islands. Each one offers its own unique slice of paradise!
Oahu
Often called "The Gathering Place," Oahu is home to Honolulu, the state's capital, and the famous Waikiki Beach. Here, you can surf, shop, and even visit historical sites like Pearl Harbor. A mix of city life and island charm!
Maui
Known as "The Valley Isle," Maui boasts the scenic Road to Hana, Haleakalā National Park, and some of the world's most beautiful beaches. Whale-watching here is a must, especially from December to April!
Kauai
This is "The Garden Isle" and it's a nature lover's dream! Kauai has lush landscapes, the stunning Nā Pali Coast, and the Waimea Canyon, often referred to as the "Grand Canyon of the Pacific."
Big Island (Hawaii Island)
As its name suggests, the Big Island is the largest island. Here, you'll find diverse climates, from snowy mountaintops to black sand beaches. And don't forget the awe-inspiring Hawaii Volcanoes National Park!
Lana'i
"The Pineapple Isle" was once a big pineapple plantation. Today, Lana'i is a place for luxury and relaxation. With fewer tourists, you can find serene landscapes and crystal-clear waters.
Moloka'i
Often called "The Friendly Isle", Moloka'i is where you can experience old Hawaii. With no high-rises, it boasts the world's tallest sea cliffs and the longest continuous fringing reef.
Each island has its own magic. Whether you're into hiking, snorkeling, or just relaxing on the beach, choosing the right island (or islands!) for your interests is crucial in deciding how many days to spend in this tropical paradise.
Save Money with Points
Here are the best credit card offers for people who travel and want to use points to pay for airfare and hotels in Hawaii.
Short Getaways vs. Extended Stays: How Many Days for Your Hawaiian Adventure?
When dreaming of Hawaii, one question often pops up: "How long should my vacation be?" Whether you're considering a week in Hawaii or just a few days, each length of stay offers its own special benefits.
Benefits of a Shorter Trip (3-5 days)
If you're looking for a quick escape, spending 3-5 days in Hawaii can be perfect. These short getaways allow you to:
Focus on One Island
With a shorter visit, you don't have to rush from one island to another. Instead, pick one and embrace all its wonders.
Whether it's the bustling streets of Oahu, the serene beauty of Kauai, or the volcanic landscapes of the Big Island, dedicating your time to a single place means more in-depth exploration and richer experiences.
Recharge Quickly
Imagine: within hours of landing, you're lying on the beach, sipping a coconut drink, and feeling the stresses of daily life melt away. Hawaii has this instant magic!
Even if it's just for a weekend, the islands' healing vibes will refresh your spirit, making you feel like you've had a longer break.
Budget-Friendly
Let's face it; vacations can be pricey. However, shorter trips often mean reduced costs. Fewer days equals less money spent on accommodation and meals.
Plus, if you're on the lookout, airlines sometimes offer fantastic last-minute deals to fill seats. Grab one of these, and you're in for an affordable slice of paradise.
Advantages of a Longer Stay (1-2 weeks)
On the other hand, if you have the luxury of time, one week in Hawaii or even two can be truly magical. Here's why:
Multiple Islands
With more days at your disposal, you can explore several Hawaiian islands, getting a taste of their unique flavors and sights.
Deeper Experiences
Longer stays give you the chance to attend local events, try more activities, and truly immerse yourself in the Hawaiian way of life.
Relaxation
While short trips are often packed with activities, a stay of one or two weeks means you can have both adventure-filled days and plenty of downtime on the beach.
So, whether you're picturing a week in Hawaii or a brief visit, the islands are sure to offer unforgettable experiences. Just tailor your trip to your time and interests!
How Long Should You Stay? Factors to Consider for Your First Time to Hawaii
Going on a vacation in Hawaii? If it's your first time to Hawaii, you might be wondering how many days you should spend in this tropical paradise.
To decide the perfect duration for your trip, consider these key factors:
Your Travel Goals
What's the main reason for your trip? If you're looking to relax and enjoy the beach, a few days might suffice.
But, if you're eager to explore multiple islands, seek out adventures, or immerse yourself in Hawaiian culture, a longer stay would be ideal. Think about what you truly want from this trip.
Budget Constraints
Hawaii is a beautiful place, but it can also be expensive. The length of your stay will significantly affect your budget. Accommodations, food, activities, and inter-island travel can add up.
Determine what you can comfortably spend and plan your trip length accordingly.
Time Available
How many vacation days do you have? If you're working or have other commitments, this could dictate how long you can stay.
If you're limited on time, focus on quality experiences rather than trying to see everything.
Distance Traveled to Get to Hawaii
If you're coming from a place that's far away, like another country, it makes sense to stay longer and make the most of your journey.
But if you're from the West Coast of the U.S., for example, a shorter trip might be more feasible since Hawaii is relatively close.
While a vacation in Hawaii is a dream come true, the duration of your stay should align with your goals, budget, available time, and the distance you've traveled.
Taking these factors into account will ensure your trip is both memorable and manageable.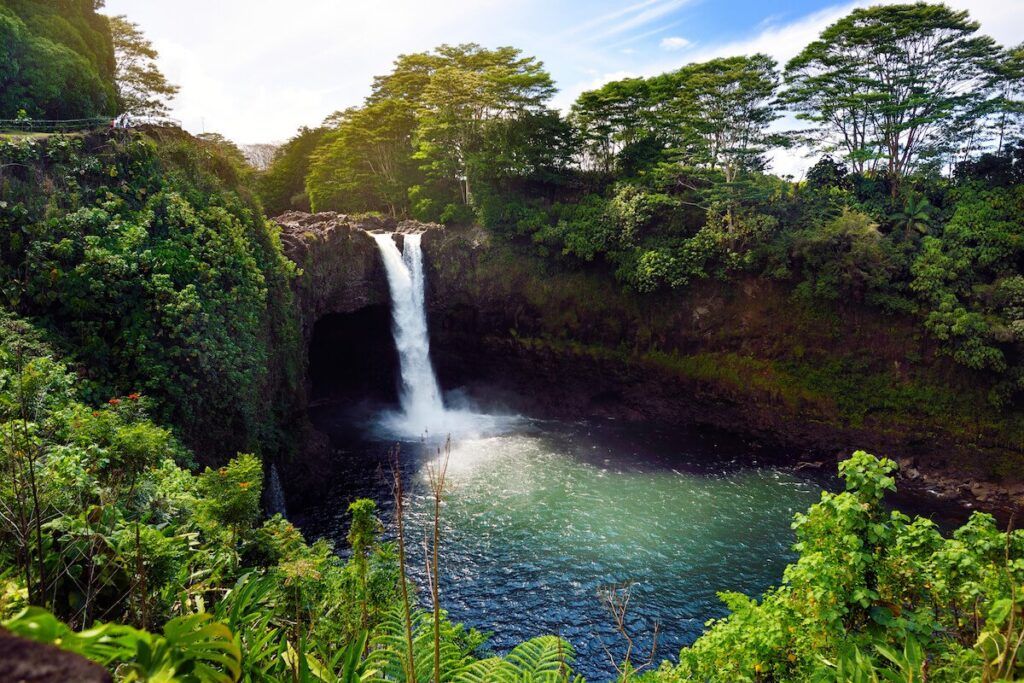 Suggested Itineraries: How Many Days to Spend on Each Hawaiian Island?
Planning a trip to Hawaii can be both exciting and a little overwhelming. With so much to see and do, how do you decide how many days to spend on each island?
Whether you're contemplating how many days on Maui to immerse in its beaches or how many days on Oahu to explore its bustling city life, we've got you covered with suggested itineraries for all kinds of travelers.
Quick Escapes: 3-5 Days
If you're short on time but want a taste of Hawaiian magic, focus on just one or two islands.
How Many Days on Oahu? 2-3 days. As the most populated island, Oahu offers a mix of city life and natural beauty. Spend a day exploring Honolulu and Waikiki Beach, and another day visiting the North Shore and the historical Pearl Harbor.
How Many Days on Maui? 2-3 days. If you prefer a laid-back vibe, choose Maui. Visit the famous Road to Hana, relax on the pristine beaches, and maybe take a day trip to see the sunrise at Haleakalā National Park.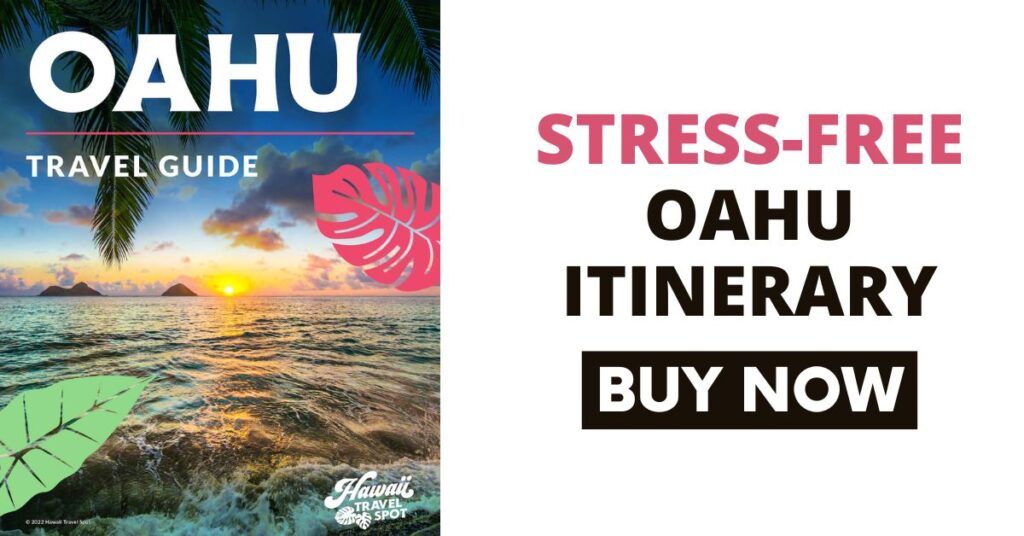 A Week in Paradise: 6-9 Days
For those who have a week to spare, you can enjoy a balanced vacation filled with relaxation and adventure.
How Many Days on Kauai? 3 days. Kauai, the "Garden Isle," is a haven for nature lovers. Dedicate a day to Waimea Canyon, often called the "Grand Canyon of the Pacific." Also, explore the Na Pali Coast and indulge in the island's serene beaches.
How Many Days on Big Island? 3-4 days. The Big Island offers an array of landscapes. Spend a day at Hawaiʻi Volcanoes National Park, another exploring the coffee farms of Kona, and don't forget to relax at the unique black or green sand beaches.
How Many Days on Oahu or Maui? 2 days. Depending on your interests, split the remaining days between Oahu and Maui. This gives you a perfect blend of city life, culture, nature, and relaxation.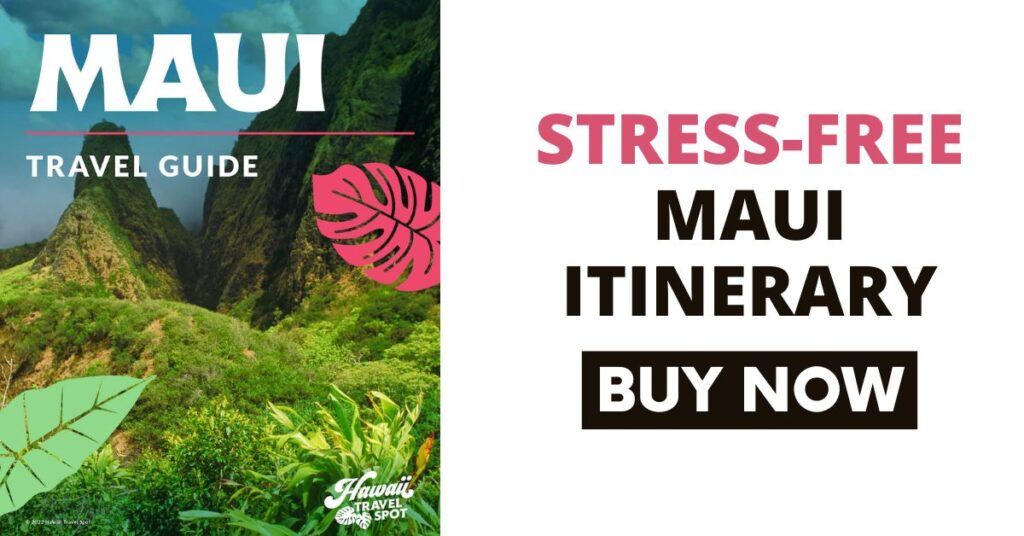 Extended Exploration: 10-14 Days in Hawaii
If you're lucky enough to have 10-14 days, immerse yourself in the full Hawaiian experience by hopping between islands.
How Many Days on Oahu? 3 days. Take your time to explore beyond Waikiki. Maybe hike the Diamond Head or visit the Polynesian Cultural Center.
How Many Days on Maui? 3 days. Beyond the beaches and Haleakalā, consider a whale-watching tour or explore the Upcountry.
How Many Days on Kauai? 3 days. Revisit your favorite spots or discover hidden gems like the Limahuli Garden and Preserve.]
How Many Days on Big Island? 3-4 days. With extra time, venture to the Mauna Kea observatory or relax in the hot ponds near Puna.
It's essential to remember that these are just suggested itineraries. Hawaii offers something unique for everyone.
Your perfect trip might involve spending all your days on just one island, or perhaps quickly hopping between them.
Listen to your heart and the aloha spirit; they'll guide your journey!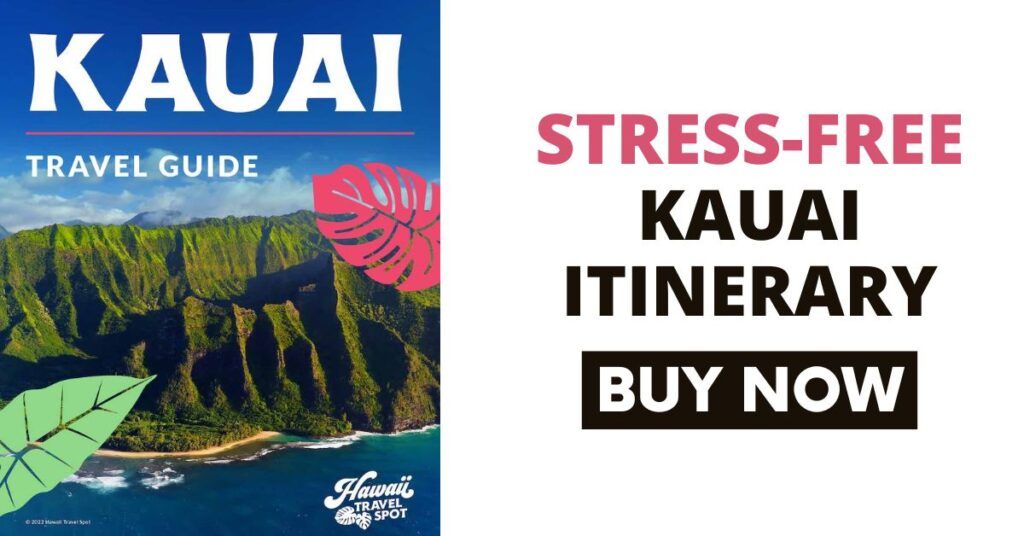 How Long Do I Personally Spend on My Hawaiian Vacation?
I've visited Hawaii more than 40 times. After my personal experiences visiting Hawaii, I recommend at least 5-7 days per island.
I fly to Hawaii from Seattle, which is a 6-hour flight. By the time I get to the airport in the morning, fly to Hawaii, pick up my bags and rental car, and head to my hotel, it's been a full travel day and I'm wiped.
I also usually have an early afternoon back to Seattle. That means two full days are basically travel days which leaves me 5 days to play in Hawaii if I'm doing a week-long trip to Hawaii.
Personally, I usually spend 7-10 days in Hawaii. That gives me enough time to run around taking tours, eat at some really great places, and relax by the pool.
Tips for Maximizing Your Time in Hawaii
Aloha, future Hawaii visitors! If you're wondering how to make the most of every sun-soaked minute in Hawaii, you're in the right place.
Whether it's your first time on these magical islands or you're returning for another dose of paradise, we've got some smart tips to help you maximize your time. Let's dive in!
Inter-Island Flights and Travel Time
Flying between islands seems quick, but remember, there's more to it than just the flight time.
Getting to the airport, security checks, waiting for your flight, collecting luggage, and then reaching your next accommodation can easily take up half a day.
If you're planning to visit multiple islands, make sure to factor in this travel time. Maybe even consider early morning or late evening flights to make the most of your day.
Prioritize Based on Personal Interests
Hawaii has a rainbow of activities, from surfing on Oahu's North Shore to hiking in Maui's lush forests. But here's the thing: you probably can't do everything in one trip.
To make the most of your visit, list out what you really want to experience. Are you a beach bum or a mountain hiker? Do you want to attend a traditional luau or discover hidden waterfalls?
Knowing what excites you the most will help you prioritize and plan better.
Schedule Some Downtime
It might sound counterintuitive, but to truly maximize your time, you need some downtime.
Hawaii isn't just about crossing off activities from your bucket list. It's about soaking in the aloha spirit, feeling the sand between your toes, and listening to the gentle hum of the waves.
Make sure you set aside some time with no plans at all. Maybe grab a coconut drink, lie on the beach, or just take a leisurely stroll around your resort.
This downtime can recharge you, making your active moments even more enjoyable!
Making the most of your Hawaiian vacation is all about smart planning and balancing.
While it's great to explore and adventure, remember to breathe in deeply, feel the island vibes, and truly be present in the moment. Hawaii has a unique way of making time feel endless, even if your stay is just for a few days.
So, take these tips to heart, and your trip will surely feel like a full embrace from the islands themselves!
How Long to Visit Hawaii FAQs
Is it worth visiting Hawaii Volcanoes National Park on the Big Island?
Absolutely! Hawaii Volcanoes National Park is a UNESCO World Heritage Site and offers a unique opportunity to see active volcanoes, walk through lava tubes, and learn about the geology and cultural significance of the region.
Should I island hop in Hawaii?
Island hopping can provide a diverse experience of Hawaii, as each island has its distinct personality and attractions. However, it's essential to balance travel time and consider inter-island flights.
If you have limited time, it might be better to focus on one or two islands to avoid feeling rushed.
Do I need a rental car on all the Hawaiian islands?
While public transportation is available on some islands, a rental car offers flexibility, especially if you plan to explore beyond the primary tourist areas.
On Oahu, especially in Honolulu, public transport is more accessible. However, for islands like Maui, the Big Island, or Kauai, a rental car is beneficial for in-depth exploration.
Which island has white sand beaches?
All the Hawaiian islands boast beautiful white sand beaches. Oahu's Waikiki is world-famous, but Maui's Ka'anapali Beach and the Big Island's Hapuna Beach are equally stunning. Kauai's Poipu Beach is another favorite among visitors.
Do I need more than a week to visit all the islands?
Ideally, yes. While it's technically possible to touch down on each island within a week, it would be a whirlwind tour.
To truly experience the essence of each island and not feel rushed, a two-week or longer trip is recommended when visiting all the main islands.
How many days should a first-timer spend in Hawaii?
For first-time visitors, a week (7 days) is a common duration, allowing time to explore one or two islands, enjoy the beaches, and partake in some activities.
Is a 3-day trip to Hawaii worth it?
While any time in Hawaii is valuable, a 3-day trip might feel rushed, especially if you're coming from a distant location. However, if it's a quick getaway or a stopover, it can be a delightful taste of the islands.
Which island should I visit if I only have one week in Hawaii?
It depends on your interests. Oahu offers a mix of city life, history, and beaches. Maui is known for its scenic drives and diverse landscapes. Kauai offers lush greenery and outdoor adventures, while the Big Island has active volcanoes and varied climates.
Can I visit all the main islands in a two-week trip?
While it's possible, visiting all the main islands (Oahu, Maui, Kauai, and Big Island) in two weeks can be hectic. A more relaxed pace would involve choosing 2-3 islands to explore in-depth.
How long is too long for a trip to Hawaii?
It's subjective! Some people move to Hawaii after falling in love with it, while others feel a week or two is perfect. Gauge based on your interest in island activities versus relaxation and downtime.
How should I split my time if I want to visit two islands in one week?
It's common to spend 3 days on one island and 4 on another, but consider travel time between islands when planning.
Which Hawaiian island has the best luxury resorts?
All of the main Hawaiian islands have luxury resorts, but Maui and the Big Island are often touted for their upscale accommodations.
Maui boasts resorts like the Four Seasons Resort Maui at Wailea and The Ritz-Carlton, Kapalua. The Big Island has the luxurious Four Seasons Resort Hualalai and the Mauna Kea Beach Hotel. Oahu's Ko Olina and Waikiki areas and Kauai's North Shore also have luxury accommodations.
Where can I find a black sand beach in Hawaii?
Black sand beaches are a result of volcanic activity and can be found on several islands. The most famous is Punalu'u Black Sand Beach on the Big Island. Maui's Wai'anapanapa State Park near Hana also has a stunning black sand beach.
Where can I swim with manta rays in Hawaii?
The Big Island, especially the Kona coast, is the most popular spot to swim with manta rays. Nighttime snorkeling and diving trips are offered by many tour operators, where you can see these gentle giants gracefully glide by in the ocean, feeding on plankton.
The experience is magical and one of the top activities for visitors to the Big Island.
Save Money with Points
Here are the best credit card offers for people who travel and want to use points to pay for airfare and hotels in Hawaii.
How Many Days in Hawaii Is Enough Wrap-Up
Planning a trip to Hawaii is exciting, and there's no one-size-fits-all answer for how long to stay.
Whether you visit for a few days or a couple of weeks, it's all about what feels right for you and your situation.
Remember, Hawaii offers unique experiences every day, so focus on enjoying each moment and finding your perfect balance.
No matter how long your trip is, let the spirit of Aloha fill your heart and guide your adventures on the islands.
Looking for more Hawaii travel resources? Check out my top planning tips for Oahu, Maui, Kauai, and the Big Island!