Are you looking for fun things to do on Oahu for a date night? Keep scrolling for this list of the most romantic Waikiki date night spots.
This list of romantic Waikiki date night spots was written by Marcie Cheung (a Hawaii travel expert) and contains affiliate links which means if you purchase something from one of my affiliate links, I may earn a small commission that goes back into maintaining this blog.
Looking for a romantic date night spot in Waikiki? Look no further!
We've compiled a list of the best places to take your sweetheart for a night they won't forget. From beachfront restaurants to intimate bars, we have you covered.
With sweeping ocean views and delicious food, you can't go wrong with any of these locations. Plus, you'll get to experience the unique atmosphere that Waikiki has to offer. Book now and prepare for an unforgettable night!
Why turn to me for Hawaii advice? Having explored the islands on 40+ occasions, my perspective is truly seasoned.
So grab your significant other and check out one of these amazing Waikiki date night spots on Oahu!
Want to skip all the planning and just access my detailed Oahu itinerary complete with daily schedules, fun activities, and travel hacks? Click the button below.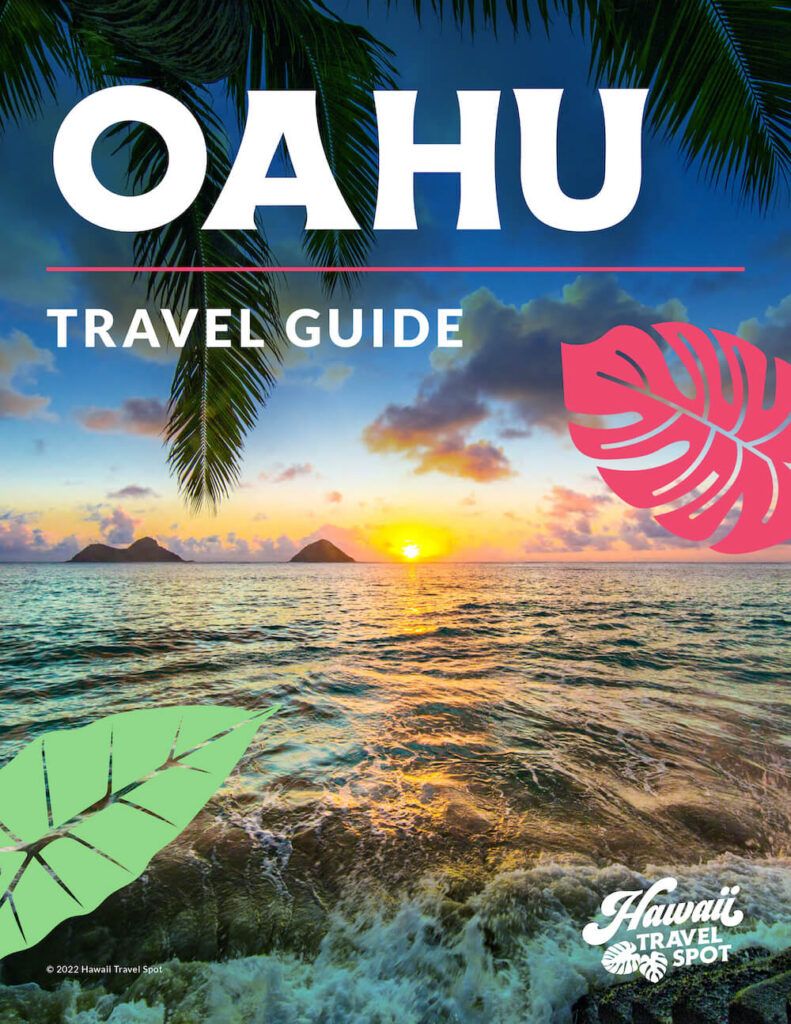 What Are Some Romantic Restaurants in Waikiki?
Some of the most romantic restaurants in Waikiki include:
La Mer
La Mer is a spectacular restaurant with an unforgettable dining experience, located on the beautiful island of Oahu. With its extensive wine selection and graceful service to match, its tranquility creates one fantastic meal after another.
La Mer is a restaurant that features globally-inspired dishes from the south of France. On their menu, you can find many unique and fresh ingredients like locally sourced seafood or vegetables with an Asian twist for added flavor in each dish without being overwhelming!
Orchids
Orchids is a restaurant that celebrates the sophisticated flavors of coastal Italian regions. The cuisine at this venue was created by Chef Christian Testa. He infused his own distinctive flair to create signature dishes.
One of these dishes includes an appetizer made with Harris Ranch Prime Beef Filet. It's served with fresh pasta tightly wrapped around carefully selected ingredients like mushrooms and truffles for added flavor without being too overpowering in taste – it's simply delicious!
Morimoto Asia Waikiki
Experience a one-of-a-kind dining experience at Morimoto Asia Waikiki, designed by internationally acclaimed Iron Chef Masaharu Morimoto.
Located on the second floor inside Alohilani Resort's new city resort and located below street level is where you will find this signature restaurant that features his iconic cuisine.
This Waikiki restaurant seamlessly integrates Western ingredients with traditional Asian cooking methods for unmatched creativity & innovation. Check out our Alohilani Resort review, in case you want to make it an overnight!
Azure
The view from Azure is like no other. The bejeweled oceanfront space, under the canopy of dramatic Spanish-Moorish architecture and adorned with intimate candles create an ambiance that can only mean one thing: exquisite relaxation!
With unforgettable dishes such as mushroom carpaccio or Wagyu beef fillet served alongside sides paired perfectly for flavor profiles, you won't find anywhere else in town. This restaurant will leave your mouth watering more than ever before when dinner rolls around.
What Are Some Cool Waikiki Bars for Date Nights?
Some of the best date night bars in Waikiki include:
The Blue Note Hawaii
Locally, nationally and internationally recognized musicians are regular performers at Blue Note Hawaii. Whether you're looking to catch a show by local talent or enjoy the music of international sensations on their opening night – they have something for everyone.
The 326-seat facility is home to nightly performances in an intimate setting. Guests have the opportunity not only to see their favorite musicians perform, but they can also enjoy food from Executive Chef Aaron Love's talented kitchen.
The RumFire Waikiki
The best way to enjoy a sunset with oceanfront views is by heading down south of Oahu for some fresh seafood and cocktails at RumFire Waikiki Beach. You'll have panoramic landscapes all around you as well, including Diamond Head which will be nicely lit up after dark.
Skybar
Sky Waikiki Raw & Bar offers guests a refreshing and elegant experience with spectacular views of Waikiki Beach, Diamond Head mountain Range plus the city lights glittering 19 stories below.
The rooftop deck features an elevated dining experience that is ideal for romantic interludes or celebrations large enough to fill up this space!
The ambiance here truly does take your breath away as you enjoy breathtaking scenery from one side while sipping on handcrafted cocktails.
What Are Some Fun Waikiki Activities for Date Nights?
Some of the best date night activities in Waikiki include:
Going for a romantic stroll on the beach
Taking a moonlit swim
picnicking under the stars
enjoying live music at one of the many bars or clubs
going on a sunset cruise
taking a surfing lesson together
exploring one of the many museums or art galleries in the area
going on a hike through one of the many trails in Waikiki
playing tourist and taking photos at all of the iconic landmarks in Waikiki
What About Fun Oahu Museums in Waikiki?
Some of the best date night museums in Waikiki include:
The Honolulu Museum of Art
The Honolulu Museum of Art is one of the finest museums in the Pacific Rim region. It houses a collection of more than 50,000 works of art, ranging from ancient Hawaiian artifacts to contemporary masterpieces.
The museum also offers a variety of educational programs, including docent-led tours and art classes. They even do after-dark events.
The Bishop Museum
The Bishop Museum is home to one of the world's greatest collections, with more than 2 million items chronicling cultures in Hawai'i and other Pacific islands.
The museum was founded by Charles Reed Bishop after his wife Princess Bernice left their fortune for this institution that would house all she had inherited from her ancestors.
The Waikiki Aquarium
Ther are more than 500 species and 3,500 marine specimens on display at the Waikiki Aquarium in Hawaii. It's the second oldest U.S.-based aquarium.
They feature public exhibits that focus not only to showcase unique aquatic life found only here but also encourage education about our ocean environment through programs like "Ola's Ocean Adventure."
The site welcomes over 320K visitors annually who are drawn by its beautiful location next door to Kapi'olani Park as well as educational opportunities throughout their visit.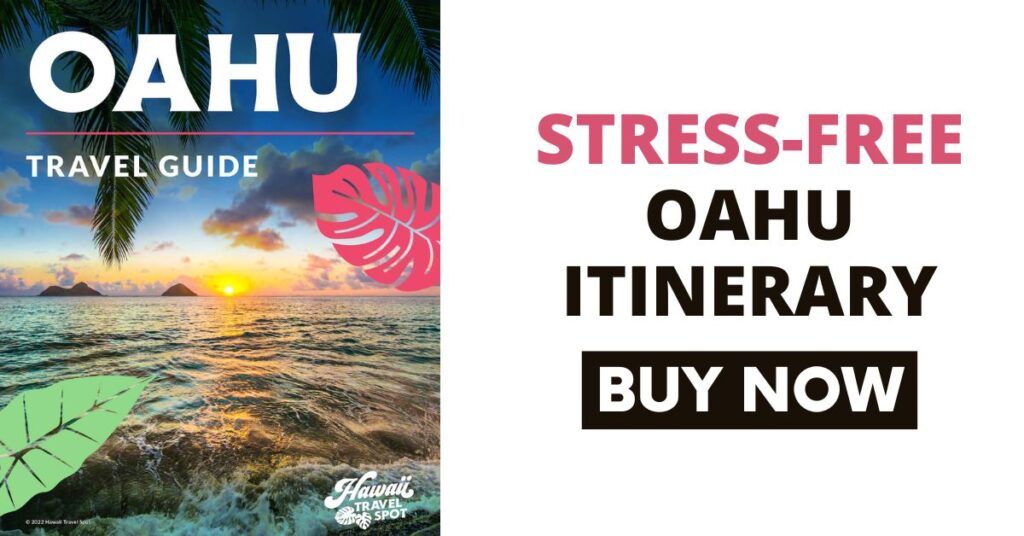 Waikiki Nightlife FAQs
Where is Waikiki located?
Waikiki is located on the south shore of the island of Oahu, in Honolulu. The neighborhood is bordered by Diamond Head to the east and Ala Moana Beach Park to the west. Waikiki is about two miles from downtown Honolulu.
What makes Waikiki a romantic destination?
Waikiki is a romantic destination for many reasons. The beautiful beaches and tropical landscape make it the perfect place to relax and enjoy each other's company. There are also a variety of shops, restaurants, and hotels to explore. Whether you're looking for an intimate setting or a night of adventure, Waikiki has something for everyone.
Things to do at Night in Oahu Wrap Up
Waikiki is a great place for date night because there are so many things to do and see. Whether you're looking for a romantic evening out or a fun night of exploring, you're sure to find something to suit your fancy.
With its beautiful beaches, stunning sunsets, and lively nightlife, Waikiki is the perfect place to enjoy a date night. So what are you waiting for? Plan your next date night in Waikiki today!