Are you dreaming of renting a camper van in Hawaii? You'll definitely want to keep scrolling to find out the truth about Hawaii camper van rentals and why you might want to reconsider.
This honest review of Hawaii camper van rentals was written by Marcie Cheung (a Hawaii travel expert) and contains affiliate links which means if you purchase something from one of my affiliate links, I may earn a small commission that goes back into maintaining this blog.
Hawaii camper vans are viewed as a fabulous way to see the islands and live the nomad life for a short time!
If you've been dreaming of seeing Hawaii this way, you'll want to keep reading for the honest truth about Hawaiian camper van rentals.
You might be on your way to RVing in all 50 states. Or perhaps it's been a challenge to find an affordable place to stay in Hawaii.
And we've all seen the Instagram photos. Who wouldn't want to wake up to a sunrise on the beach every day?
Online, living the van life looks glamorous and you may think this is your opportunity! But it's just not as glamorous as it seems.
I've been to Hawaii more than 40 times and the islands have a special place in my heart. I feel confident giving you the solid truth about Hawaii camper vans. Read below for everything you need to know.
Want to skip all the planning and just access my detailed Hawaii itineraries complete with daily schedules, fun activities, and travel hacks? Click the button below.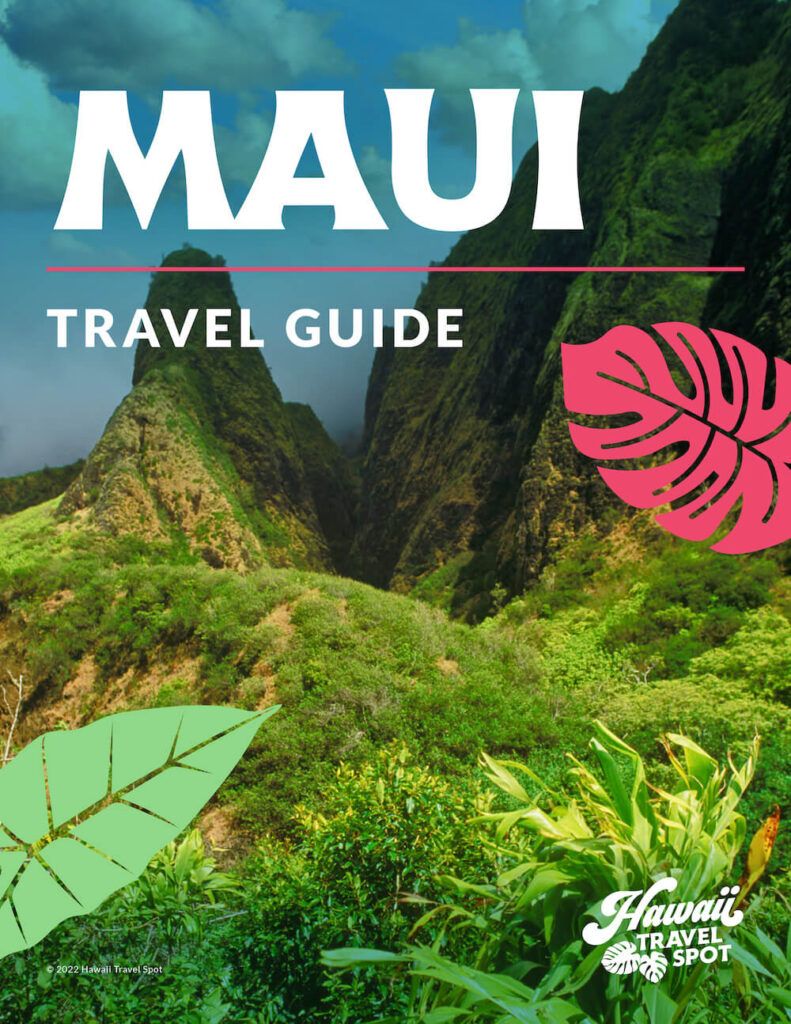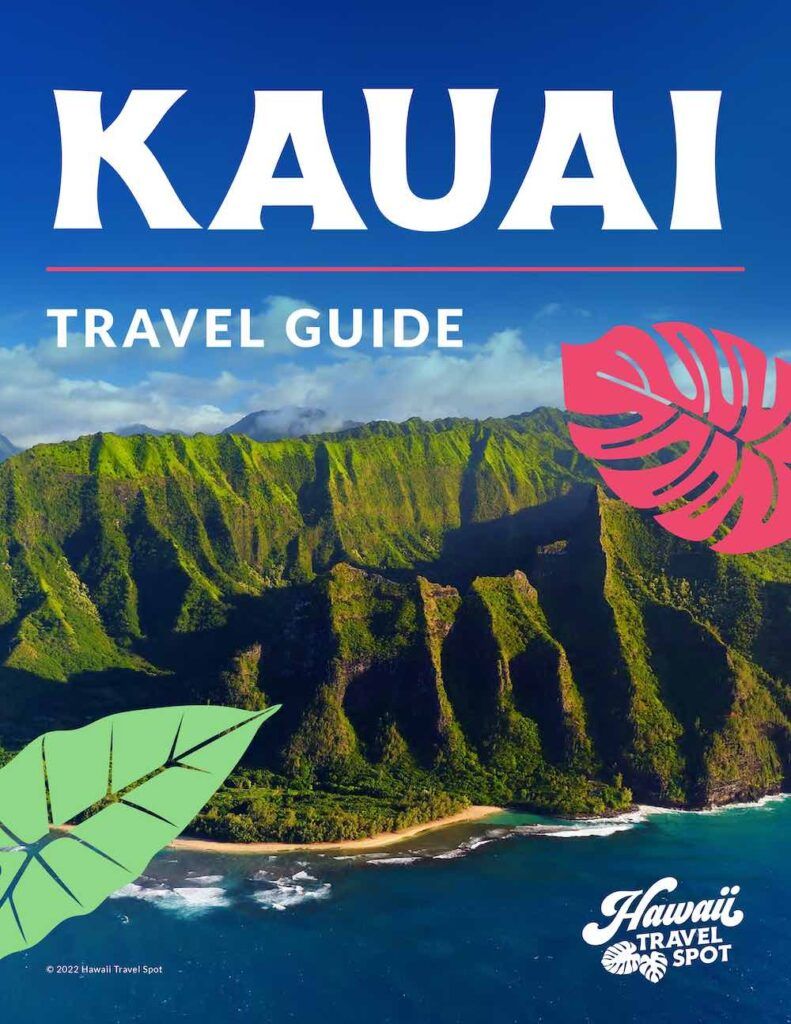 The Basics on Hawaii Camper Vans
In Hawaii, RVs are called generally referred to as camper vans. You might hear RV and think of your classic class A and class C motorhomes. You won't find these for rent on the islands. Don't expect to find a 5th wheel or travel trailer, either.
Instead, Hawaii camper vans are most often class B Sprinter vans or similarly converted passenger vans with sliding side doors. And you might be able to find SUVs and trucks with tents mounted on top. But that's about it, as far as what types of Hawaii campers you can rent.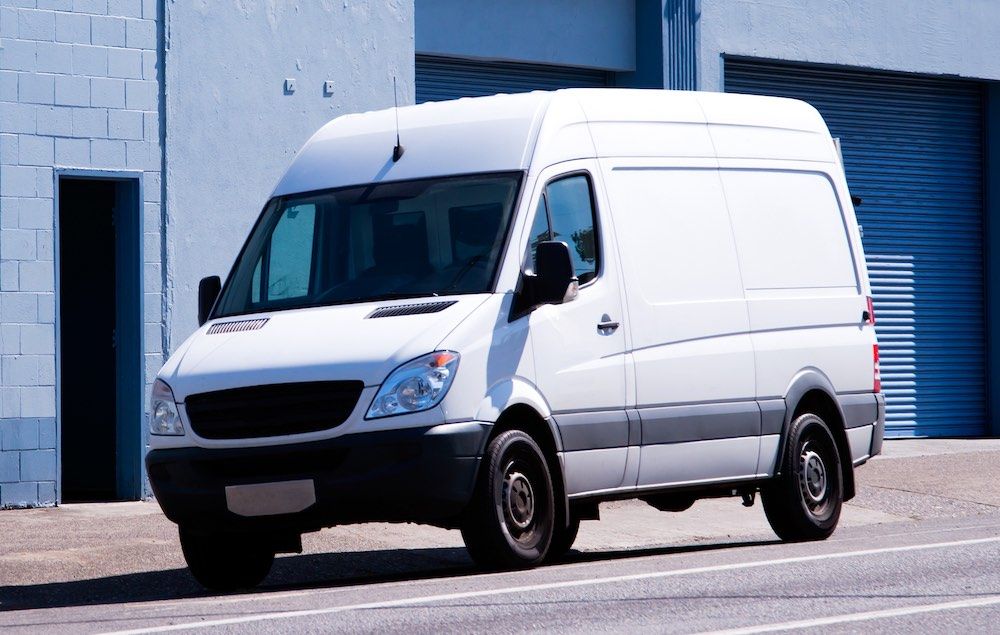 Camper vans for rent in Hawaii come with a wide range of amenities. This most often includes a place to sleep, and a table and seating. There's usually some kind of setup for a shower and toilet, kitchenware, or other things that the owner might include. You might get fun perks like water sports gear.
A lot of people seek out camper vans in Hawaii as a cheap alternative to hotels, or they just prefer the freedom to move around the island as they please. They've become super popular in recent years as tourism in Hawaii has soared.
The idea of small living and eco-friendly travel has created an interest in van tourism, even though camper vans are definitely not eco-friendly.
The Cost of Hawaii Camper Van Rentals
You'll find that Hawaii camper vans range widely when it comes to nightly rates. They start at around $100 and go as high as $300, depending on the season, demand, and amenities.
There are also other costs, like fees, insurance, and gas. Gas is already higher in Hawaii than in most of the United State because of scarcity and the cost of shipping it. And remember that camper vans also use diesel, not regular gasoline.
And if you own a van or motorhome and are thinking about shipping it short or long-term, don't even bother. Because of the size and weight, a camper van can cost upwards of $6000 to ship and takes weeks to arrive.
On top of all of this, you have expenses like food, any equipment not included in your van, and permits. Camping in Hawaii is not free, so you'll pay for each site you plan on camping at. But we'll get into that a little later.
It's Not as Glamorous as It Seems
This is how it usually plays out: You arrive in Hawaii, excited for your van life vacation. You have all your permits lined up and have plans to stop by the farmer's market after you pick up your camper van! You meet your friendly van owner, and then reality sets in.
First, your Hawaii camper van looked a lot bigger and a lot nicer online. Or maybe you didn't comprehend what it would be like to have to use a portable toilet. Then you get to your first campsite, hungry and ready to set up camp.
But you find out that it's first-come-first-served, and there are no more spots for you that night. And when you do have a spot, the area for vans is in a parking lot or doesn't have the views you were planning for.
Camper Van Quality May Vary
There are so many different camper van companies in Hawaii these days that it can be hard to determine which ones are dependable and offer quality rigs.
I've heard stories of campers not having the supplies they were expecting, or they have to deal with the van breaking down.
And sometimes you show up and it's just not as nice or as new as it seemed in the pictures that you spent hours scouring.
Prices Are All Over the Board
A big issue is that there's no regulation around the quality of Hawaii camper vans. Every state has requirements for what makes a converted van legal as an RV.
But no one's looking at the difference between a $100/night van and a $300/night van. With 3rd party sites, you might have a little more regulation, but not really.
It Can Be Difficult to Drive
The truth is that you'll be driving a large vehicle with undependable road conditions. Local roads are often narrow, winding, crumbling, one-lane, or even unpaved. If it's your first time driving a camper van, this is important to keep in mind!
The Big Problem: It's Illegal to Camp Most Places
You might be familiar with the casual, low-key experience of living in a camper van. Maybe depending on public facilities isn't a big deal for you! You keep things simple.
I get the appeal of renting a camper van. But the problem is that Hawaii isn't set up for these recreational vehicles. In fact, it kind of feels like they're discouraged.
First, camping overnight in Hawaii requires permits, and almost all of those permits only allow tent camping.
You can easily register for camping permits for a few dollars online before your trip or at least 24 hours in advance in some places.
And don't think about skipping out on permits! You could deal with hundreds of dollars in fines or even jail time.
Planning Ahead Doesn't Guarantee a Spot
So, let's say you're loving Hawaii camper vans so far, your gas tank is full, and you have all your permits lined up.
What if you show up to the lot and there are no spots? Your permit doesn't reserve you parking, it just makes it legal for you to park. This is a very real issue campers have to deal with in Hawaii with the high tourist population.
No Beautiful Views
If you're dreaming of parking your Hawaii beach camper van so that you can fall asleep listening to the waves, think again. You most likely won't be waking up to a stunning sunrise over the waters of the Pacific.
Most allotted parking for camper vans in Hawaii is in a lot or away from the water.
Yes, you can wake up, walk down to the beach, and go for a swim! But don't plan on those iconic views unless you park illegally to get them.
Steer Clear of Stealth Camping
"Stealth camping," is something a lot of nomadic travelers know about. It's where you sneak past park rangers or even camp on private property without asking.
You might think you can get away with it, but it gets old fast. You have to wander around until after sunset, so you can't cook until it's dark.
Plus, you never fully relax and enjoy your beachside spot, because you're afraid of getting caught! And if you do get caught, the ticket is a major mood killer.
Great Alternatives to Camper Vans in Hawaii
Camper vans are a popular way to see many parts of the world. I think a lot of the reason it's been picking up in Hawaii is because of its popularity in New Zealand. But Hawaii is very compact. It's not necessary to travel via camper van to see the islands.
Island Hopping
From my experience, there are much better ways to see Hawaii than camper vans. For the person with a traveler's spirit, there's island hopping.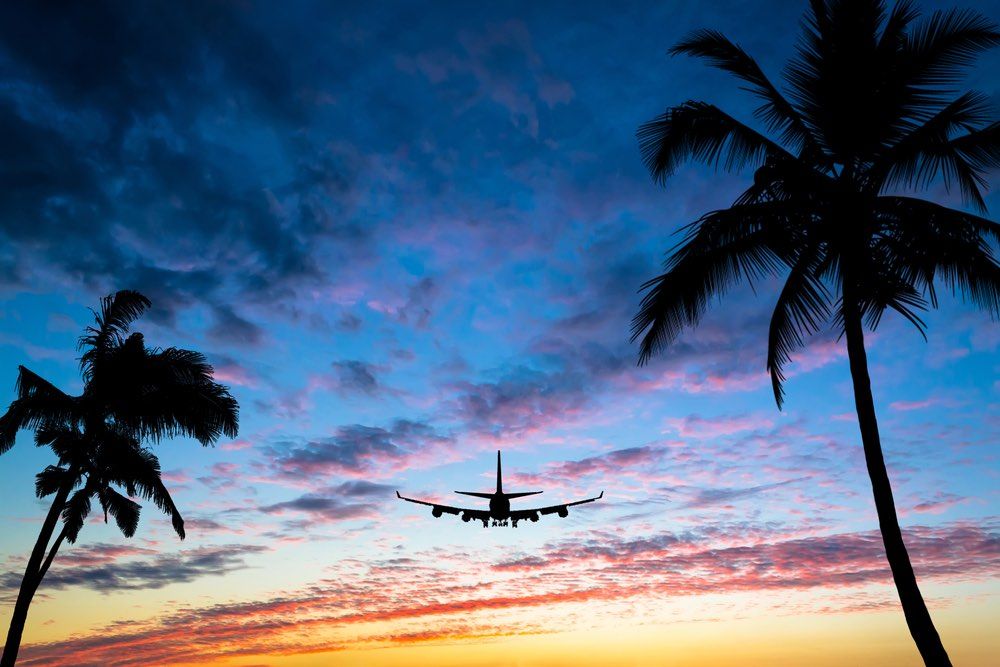 Inter-island travel in Hawaii is inexpensive, quick, and super common. If you have at least 5 days, it's a great way to see more than one island.
Hostels
If you're a fan of the camper van life, you might be interested in staying in hostels while in Hawaii. Most hostels offer a mix of both private rooms and dormitories, and they have tons of homey amenities.
Hostels are perfect for solo travelers or those who live simply. It's a super affordable place to stay in Hawaii, and it's a great way to meet people!
Camping
Instead of renting a camper van, why not just book a few nights at one of the many campsites in Hawaii?
Yes, you'll still have to pay for permits and bring your own gear. But you're guaranteed a campsite with all the amazing public and private campsites across the islands!
Vacation Rentals
For visitors who are just not fans of big hotels, book a vacation rental and a car instead of going with a camper van. You can enjoy the same privacy and independence, but with much more regulation. Plus, you'll know where you're resting your head every night.
Specialty Inns and B&Bs
Just because you're in Hawaii doesn't mean you have to book a suite at the Ritz-Carlton. Especially if you're interested in eco-tourism or want an affordable place to stay in Hawaii, retreat centers or bed and breakfasts might be the better way to go.
Boutique inns still offer a quality experience, but you're supporting local entrepreneurs. The Inn at Kulaniapia Falls is a great option on the Big Island.
Hotels and Resorts
Don't think because you book a nice hotel or resort that you're stuck to that part of the island! There are a variety of tours and multi-day hikes you can book.
Or you can split up your time at different hotels and resorts across the island. Find out how to save money on hotels in Hawaii.
FAQ about Camper Van Rental in Hawaii
Are Hawaii camper vans legal?
Yes, but there are tons of restrictions. There are state laws, and then each island has its own county laws and local laws. All these laws dictate where, when, how long, and what type of vehicles can even park in public places. So, you have to know the laws for each place where you're thinking about parking an RV or camper van in Hawaii.
Who rents camper vans and RVs in Hawaii?
These days you can find dozens of private companies across the Hawaiian Islands that rent a variety of camper vans and other RVs. There are also 3rd party sites like Airbnb through which you can rent a van from an individual owner.
Can you park a camper van anywhere in Hawaii?
In many parts of the Continental United States, you'll find RV parks and campgrounds that accommodate RVs. Hawaii is not one of those places. There are only a couple of campsites in the entire state that are set up to specifically accommodate camper vans.
Can you sleep in a camper van in Hawaii?
You can find a few campsites and state parks that allow you to sleep overnight in a camper van, but it's illegal to just park anywhere. Plus, any kind of camping on the islands requires permits purchased in advance. Some people try to skirt these rules by setting up camp after dark, but it's not worth the possible penalties!
So, What's the Deal with Hawaii Camper Vans
If you want to rent a camper van in Hawaii, you might want to think again. Avid travelers and islanders will tell you it's not the best idea. Prices aren't consistent, and neither is the quality of your rental.
You won't have the exciting, Instagram-perfect picture you had in your head, and you probably won't be able to find places to camp legally.
There are more ways than one to enjoy an outside-of-the-box vacation in Hawaii! Camper vans aren't really the answer, but you have so many other options available to you.
Looking to travel to Hawaii on a budget? Check out all our resources HERE!