Planning a trip to Oahu and hoping to see the beaches of your Hawaii dreams? Here are 8 amazing North Shore Oahu beaches that will completely blow you away! Be sure to check them all out!
This list of the best North Shore Oahu beaches contains affiliate links which means if you purchase something from one of my affiliate links, I may earn a small commission that goes back into maintaining this blog.
On the look for the best North Shore beaches that one can find in Oahu?
For those hoping to slip away from all the craziness of Waikiki, the North Shore helps to give you a much more relaxing and chill experience! Its quiet atmosphere helps to embody the island's loveliness, and its amazing beaches only add to the relaxation.
North Shore Oahu is the place to check out for some of the country's most amazing surfing to watch while you take some time to chill out on some of the coolest beaches on the North Shore.
This is where you'll find that the surfing in Hawaii you see on TV and in the movies is much more incredible in real life! With some of the best beaches in Oahu, North Shore is a must-see location for those hoping just to chill back and enjoy Hawaii.
I've compiled a list of eight of the best North Shore Oahu Beaches that you need to take a look at!
You can click on the link for any beaches to get more details, or just read them all to get a better sense of what beaches on the North Shore are available to look at! Hopefully, this will help you to figure out how you want to plan your upcoming trip!
Don't have time to read a bunch of Hawaii blog posts and reviews? Here are some of our top picks for visiting Oahu.
Popular Oahu Tours/Activities
Favorite Oahu Resorts/Hotels
Want to Rent a Car in Hawaii?
One of the best places to rent a car in Hawaii is Discount Hawaii Car Rental because they get the best rates from top national companies like Alamo, Dollar, Thrifty, Avis, Enterprise, Budget, and Payless.
Want to skip all the planning and just access my detailed Oahu itinerary complete with daily schedules, fun activities, and travel hacks? Click the button below.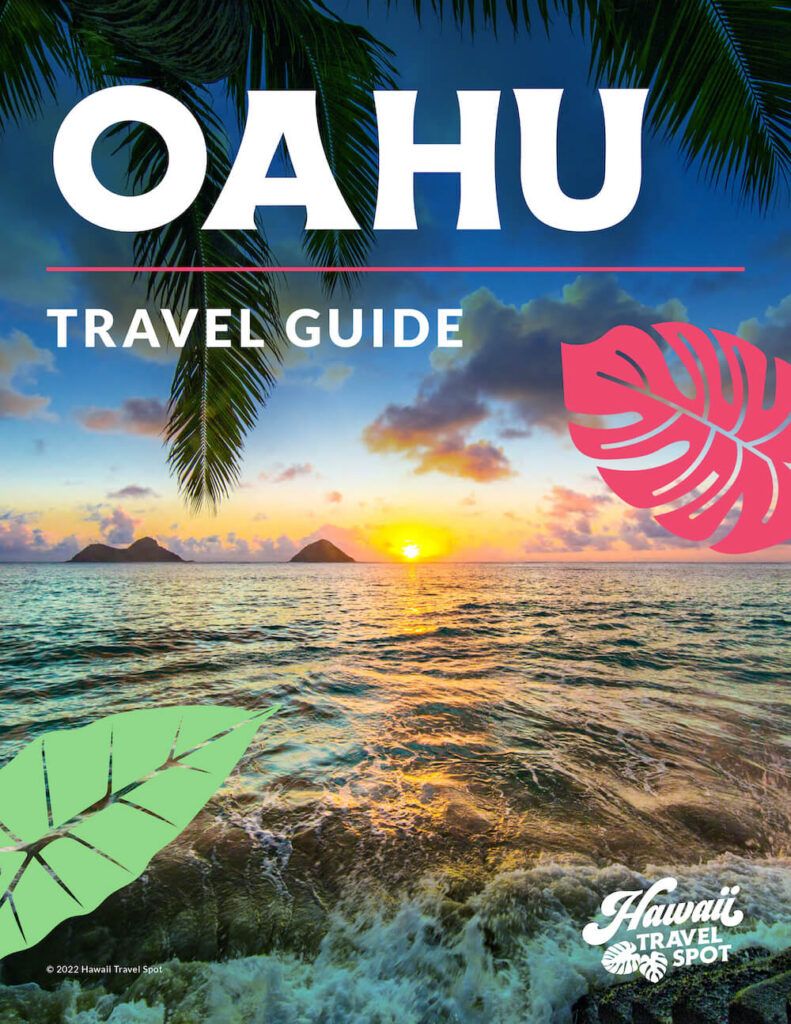 8 North Shore Oahu Beaches Worth a Stop
The North Shore of Oahu hosts some of the most world-renowned beaches in all of Hawaii. No matter how long your trip is, I would recommend fitting in a couple of beaches during your time here if you can!
The Banzai Pipeline is also an incredible beach located in North Shore Oahu. It's home to the tubular wave, and it's also known for hosting the finale for the Vans Triple Crown of surfing competition.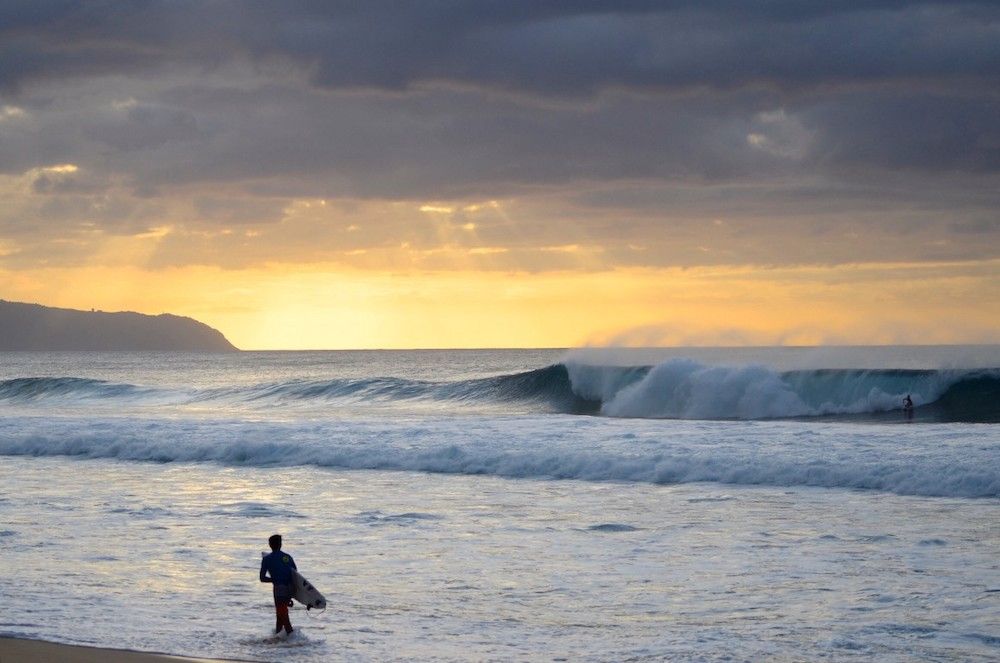 This event only happens in winter, when the waters are as serious as possible. The North Shore Hawaii waves are the perfect conditions for professional surfers!
The best time to go to the Banzai Pipeline is in the spring for casual water activities like swimming, snorkeling, and water skiing. The waters at this time are much calmer than in the winter.
Ehukai Beach Park is a great place to watch professional surfing in Oahu. The Banzai Pipeline can be accessed through Ehukai Beach Park.
Although some of the other beaches on this list are known for their gnarly waves and are a hotspot for the world's best surfers, Haleiwa Beach Park is a great starting place for those who are just beginning their surfing journey.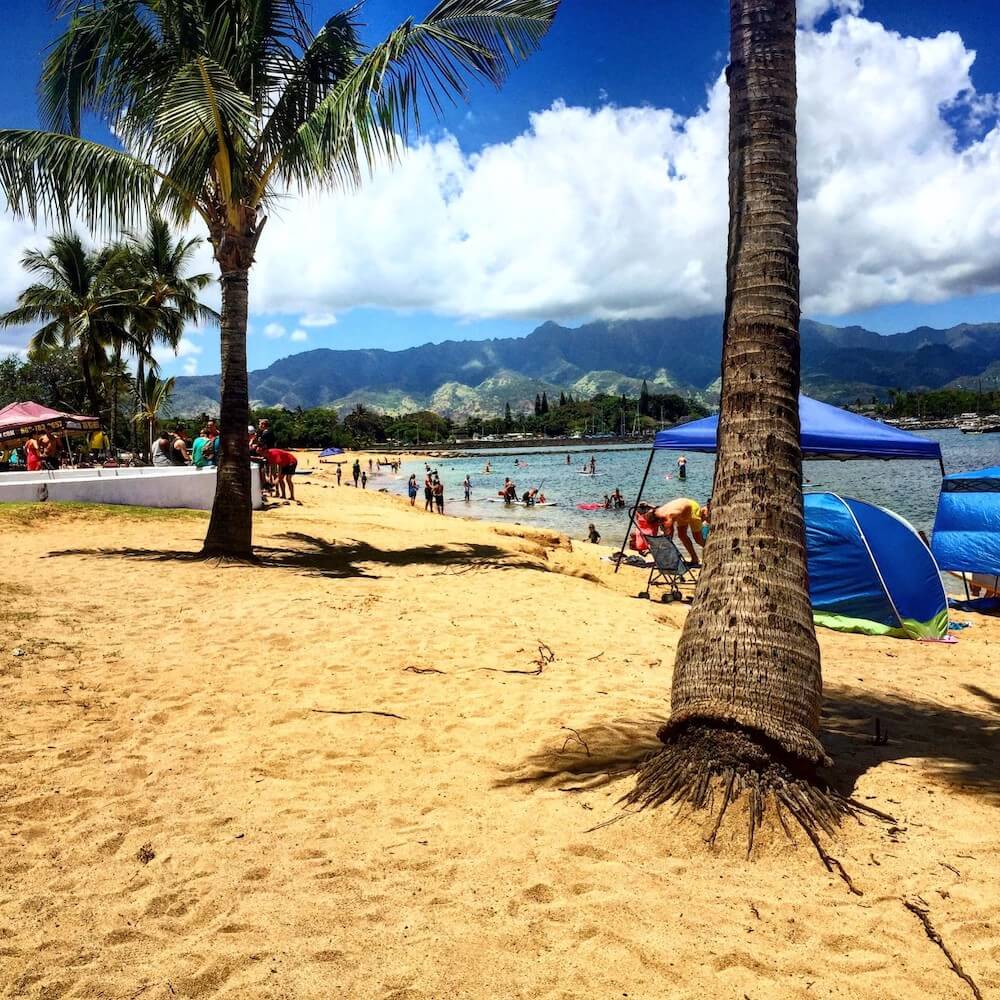 The beach park's calmer waves are perfect for those who don't want to start out on waves too tough.
With showers available to help you spray off the sand and salt and lifeguards on deck to ensure that newer surfers and swimmers stay safe, this beach is perfect for travelers of all different experience levels.
For even more fun, a park with picnic tables is close to the beach! This is a great spot to listen to music, party, and truly live the Hawaii dream!
Before visiting the Banzai Pipeline, make sure to not visit from June to September if you enjoy playing in the waters. During this time, limu can wash up on the shore. Limu is a seaweed plant that can cause serious damage if stung by it.
Home to some of the most famous surfing events in the world, Sunset Beach is an extremely popular and well know surfing spot that you need to check out!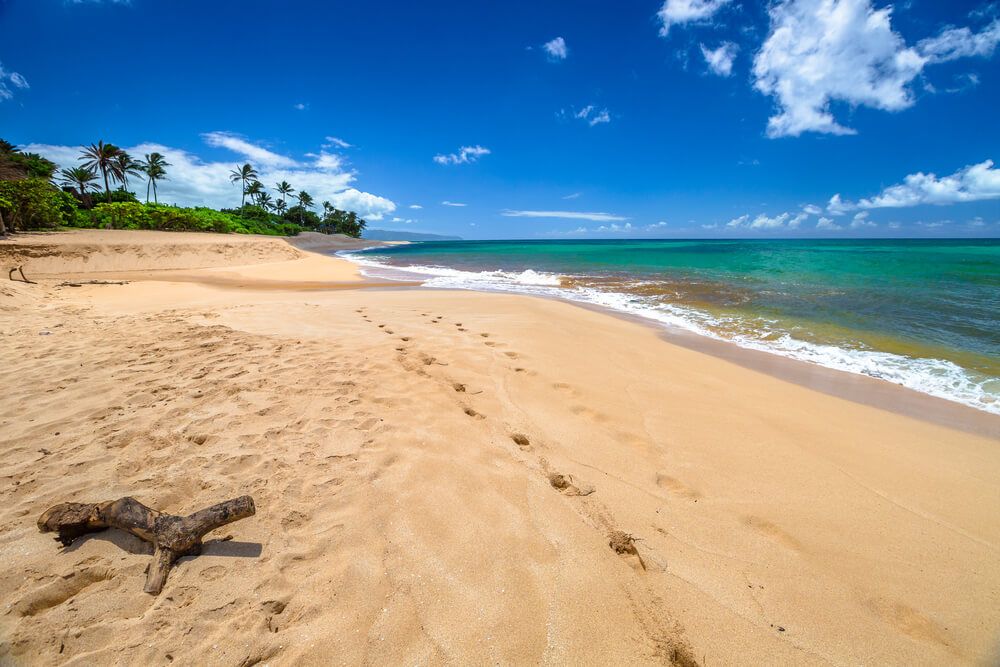 From hardcore surfing fanatics to those who just want a chance to watch some surfing from afar, there is no doubt that this mesmerizing beach has incredible views that people come from all over the world to check out.
During the summer, the waves are much calmer, meaning that this is also a great spot just to chill out and swim. This shows that this place is more for just surfers; it's for anyone who wants to enjoy the water and have a relaxing time.
With views of the water and the sunset to die for, Sunset Beach is simply a place you can't miss to get amazing pictures to last you a lifetime.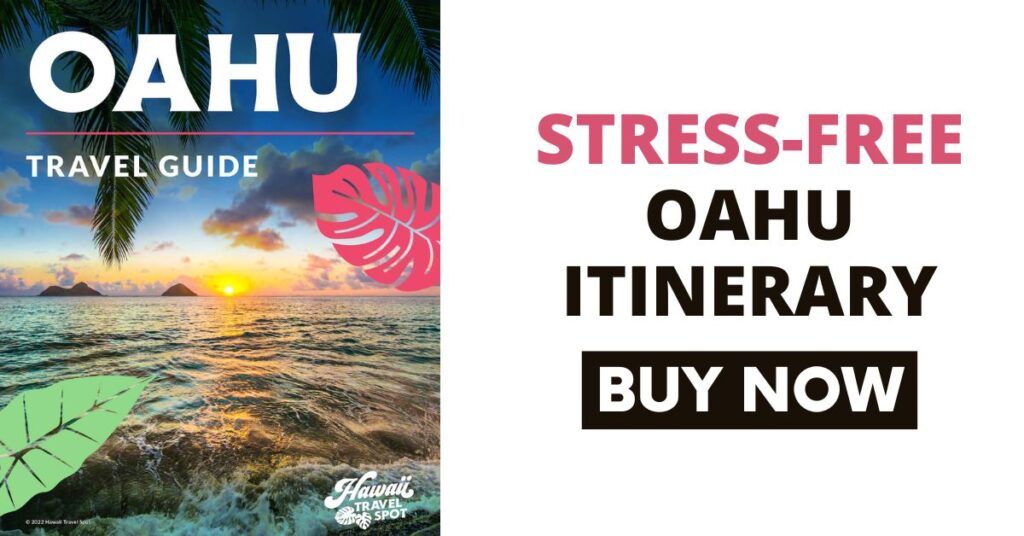 Oahu is an amazing spot for those who love sea life. If turtles are down your alley, Laniakea Beach is the perfect pit stop for you animal lovers out there!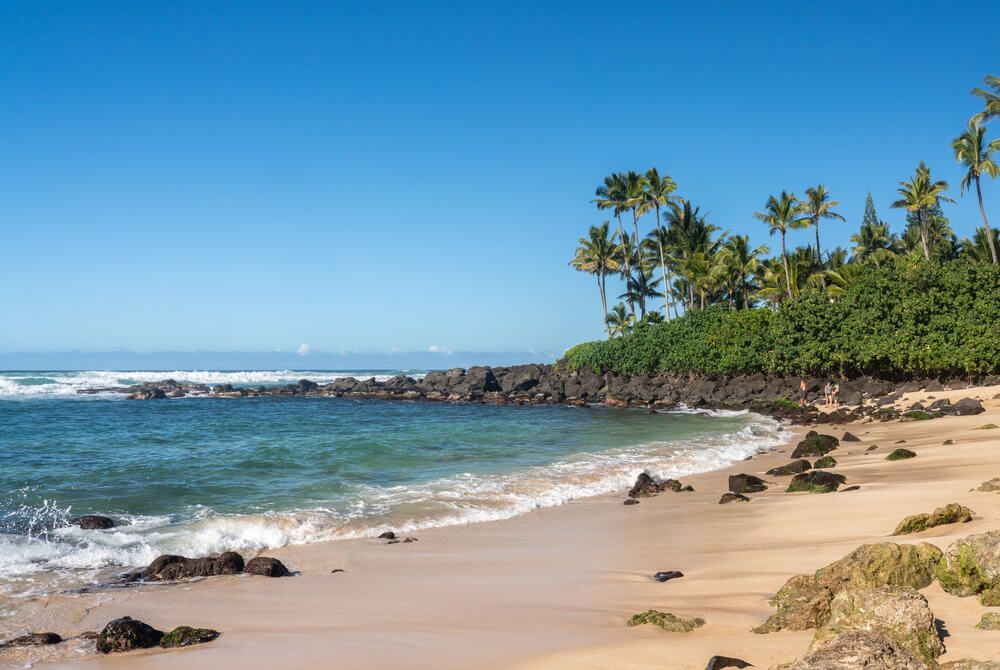 When you walk on the sands of Laniakea Beach, its remarkable skies and landscape are the true definition of beauty. Laniakea Beach's name speaks for itself, as "Laniakea" translates to "wide sky."
Laniakea Beach is more commonly known as Turtle Beach, as there are a plethora of sea turtles chilling at the beach!
When you're done looking at all the sea turtles at the beach, popular things to look forward to at Laniakea Beach include swimming in the warm waters in the summer and surfing the winter waves.
This beach tucks off the Kamehameha Highway, which is on the northern end of Waimea Bay. It translates to "white shell" in the native Hawaiian language.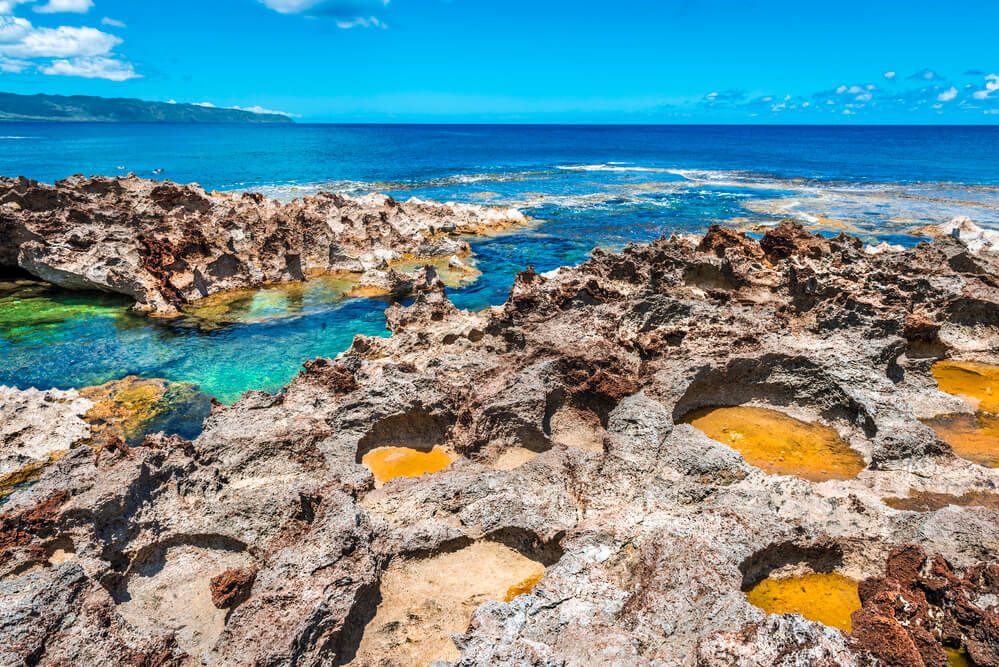 This beach is known for its quiet and calm waters during the summer. Perfect for snorkeling fans.
The Three Tables beach and Shark's Cove are two access points to swimming, but visiting this beach park during the winter is not recommended.
If you visit Shark's Cove, know its access is tricky. Make sure to wear water shoes for the best results
Interesting name for a beach, huh? Well, this name stems from the sections of the reef that can be seen during the low tide, which look similar to a table! This is another lovely addition to your North Shore beaches collection.
The beautiful waters provide amazing opportunities for snorkeling and diving, with multicolored fish, sea turtles, and other incredible sea views. This spot has its popularity at its max from May to September, which may be something important to keep in mind as you make your travel plans.
Although this spot can often be a surfer's paradise, it is ill-advised to attempt these waves during the winter. With this season packing some of the most unpredictable waves on the beach, you should only really be looking into surfing at this time if you are a veteran surfer.
If you're looking for one of my recommendations for one of the beaches that is a must-see on the North Shore of Oahu, I can easily say that Waimea Bay takes the cake.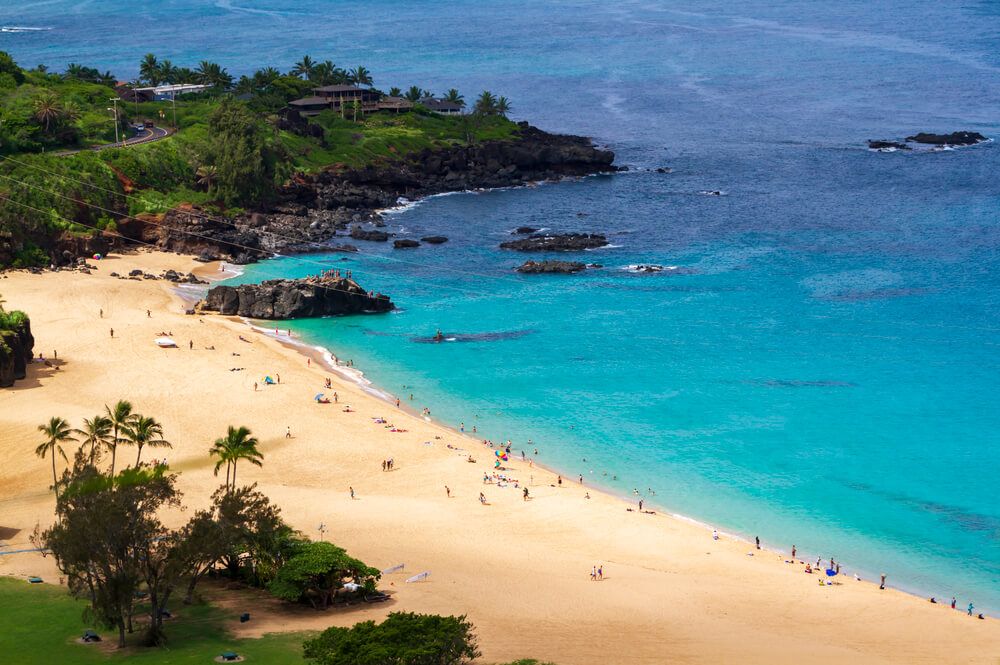 There is simply an endless number of fun options that any traveler can take advantage of, which makes sense considering that this is one of the most beloved beaches on Oahu.
Imagine being able to snorkel into beautiful blue water as you watch amazing sea life swim past you and swim through interesting tunnels that one can find within the rocks below.
For travelers on the more adventurous side, you can take a magnificent dive from the famous rock waiting for you at the shoreline. As one of the most exciting activities you can partake in at Waimea Bay on Oahu, this is a great starting point to get your exhilarating thrill on the beach!
There is also plenty of spots for the perfect photo opportunity, chances to rock climb, and of course, get the true Hawaii experience and surf to your heart's content.
8. Kuilima Cove
Kuilima Cove is a white sand beach located by the eastern edge of the Turtle Bay Resort. This place is recommended for snorkelers and isn't very crowded.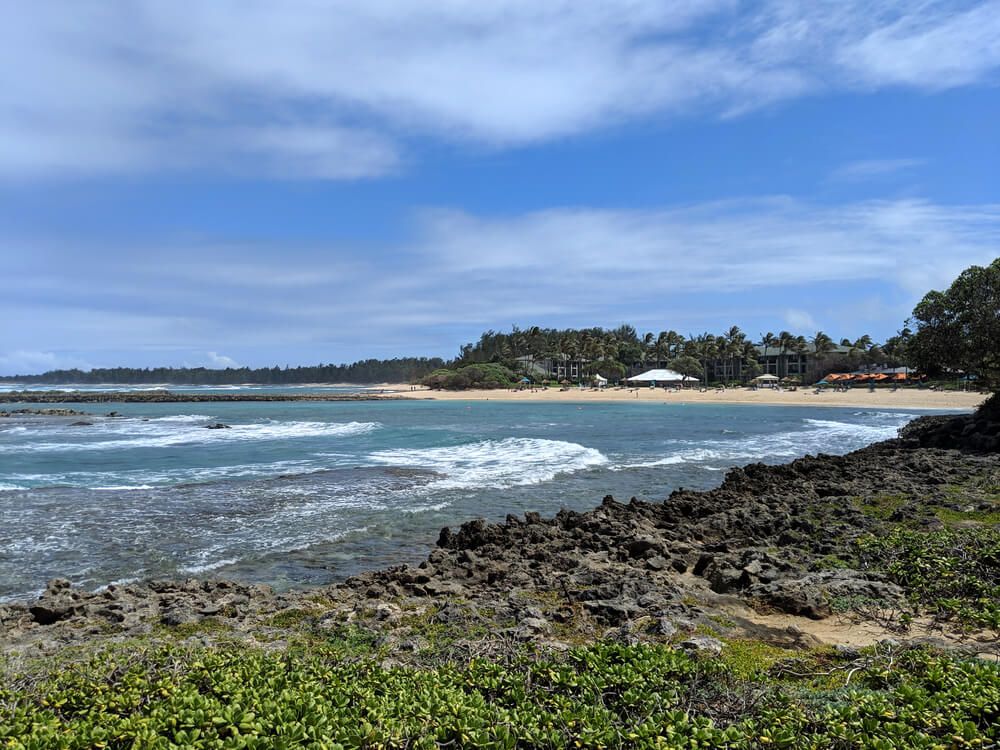 Before snorkeling, looking up the surf report before visiting is crucial. If you see that there is high surf, strong rip currents make it dangerous to go swimming.
If the conditions in Kuilima Cove are safe, it's a great choice for a North Shore beach visit.
Where to Stay in North Shore Oahu
Below, you will see the best places to stay in Hawaii as well as other fun things to do!
Marriott Hotel in Laie
Located right in front of the Polynesian Cultural Center in Laie, the Marriott Hotel is a great place to stay to do a lot of North Shore Oahu activities. Check out the latest prices and more details.
Turtle Bay Resort
If you wonder what the most famous North Shore Oahu hotel is, Turtle Bay would be one of the best.
It may be expensive, but it is very luxurious. They also have access to gorgeous North Shore beaches, making the experience one of the best. Check out the latest prices and more details.
North Shore Oahu Rentals
The North Shore Oahu Rentals is a fantastic North Shore Oahu vacation rental plan in which you can save a lot of money doing so!
There are more than enough choices to choose from. Plus, you can talk stories with the locals and have an enjoyable Hawaiian experience.
What Else to do in North Shore Oahu
The North Shore of Oahu is an experience like no other. You can enjoy beautiful beaches, delicious shave ice, and adventurous activities. You may also enjoy authentic poke and North Shore shops. There are North Shore activities for everyone to enjoy!
Also, something you cannot miss is the North Shore food trucks! Visiting food trucks and bringing meals to the beach is an experience unlike any other.
You can also check out the cafes on the North Shore to take pastries and beverages on the go!
Plan on going to Oahu? Plan your vacation around these beaches for the best North Shore Oahu vacation!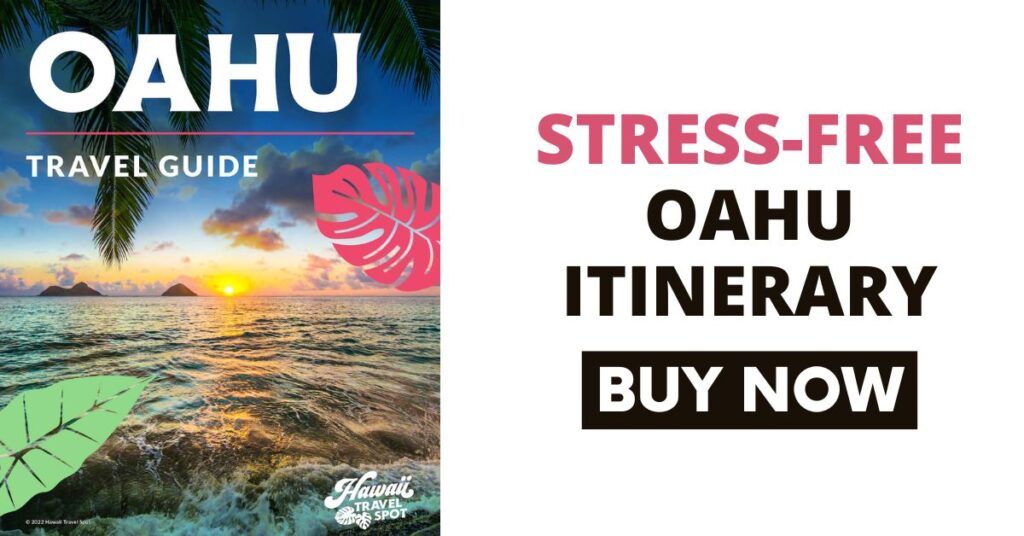 North Shore Oahu Beaches FAQ
Is North Shore Oahu safe?
While North Shore is generally safe, it is always important to be respectful of the people around you. Native islanders won't always be the most receptive of tourists nearby, so take care when it gets dark and stay in groups if you want to be extra safe.
Is North Shore Oahu worth visiting?
With so many amazing beaches to take a look at, the Noth Shore has so many activities for all kinds of visitors who want to take advantage of the beach. Of course, with so many things to do, North Shore Oahu is definitely with the visit!
How many days do you need in Oahu?
Generally, a good range to stay in Oahu will be at least a week. If you want to fully explore the island, go on some tours, and get the complete experience, this amount of time will allow you to relax when you need it and enjoy the wonders of the beach!
Oahu North Shore Beaches Wrap Up
After reading this, I hope you have found many beaches worth traveling to! Visiting at least one of these places is a no-brainer for one who seeks a scenic drive around Oahu or a day-long trip to Waikiki that you will never forget!