Planning a trip to Oahu for a Hawaii honeymoon or anniversary trip? Keep scrolling for my list of the most romantic things to do on Oahu you'll find!
This list of romantic things to do on Oahu for couples was written by Marcie Cheung (a Hawaii travel expert) and contains affiliate links which means if you purchase something from one of my affiliate links, I may earn a small commission that goes back into maintaining this blog.
Planning a romantic getaway to Oahu?
You're in for a treat – Oahu is one of the world's most beautiful and romantic islands! There's so much to do and see that you'll have trouble fitting it all into your trip.
But don't worry, we've got you covered. Check out this list of the most romantic things to do on Oahu for couples!
Imagine spending sunset dinner overlooking the ocean waves, or taking a leisurely stroll hand-in-hand down a secluded beach path. With these ideas and many more, you'll fall in love with Oahu all over again.
Want the best Hawaii advice? I've visited over 40 times and have tons to share!
So what are you waiting for? Start planning your dream vacation today!
Want to skip all the planning and just access my detailed Oahu itinerary complete with daily schedules, fun activities, and travel hacks? Click the button below.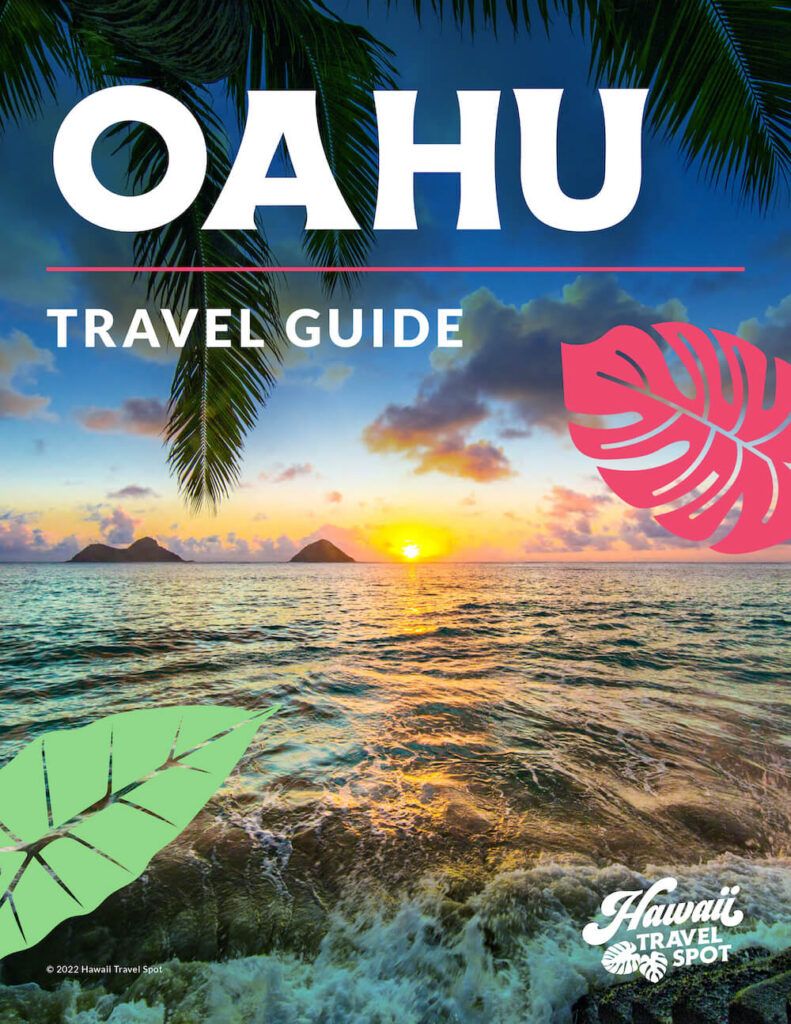 Best Things to do in Oahu for Your Hawaii Honeymoon
Once you've secured your flights, accommodations, and car rental, you'll probably want to start planning your Oahu itinerary. Here are some of the most romantic things to do in Oahu for couples celebrating an anniversary or a kid-free getaway!
Check Out an Oahu Sunrise
One of the best things to do in Hawaii for a honeymoon is to watch the sunrise. Oahu is known for having some pretty epic sunrises, and because of the time difference from the Mainland, chances are you'll be up pretty early on your first couple of mornings.
You might as well take advantage! Head to the East side of Oahu and score a front-row seat to one of the most romantic sunrises.
Make sure to bring your camera because you're going to want to capture this special moment. Trust me, it's an experience you'll never forget!
Scenic Drive Around Oahu
If you're doing a honeymoon on Oahu, I highly recommend taking a Circle Island Tour. That way, you both can sit back and take in the amazing views (plus enjoy some adult beverages when you stop).
Otherwise, you can totally drive it on your own. Hit up top Oahu attractions like the famous North Shore, Lanikai Beach, Kualoa Ranch, and Waikiki.
Ride an ATV Through Jurassic Valley
Are you a fan of Jurassic Park or want to see where some awesome movies were filmed in Hawaii? Then you probably want to do an ATV ride at Kualoa Ranch.
It's technically a UTV, so you'll be able to snuggle up next to your honey as you drive through all three valleys at Kualoa Ranch. There are places to hop out and take photos of movie sets or jaw-dropping views of the island.
This is such a popular activity that you'll need to book it at least a month before your trip.
Indulge in a Couples Massage
A couple's massage is one of the most romantic Oahu honeymoon activities. What could be more perfect than listening to the soothing rhythmic sounds of the ocean while the Hawaiian trade winds gently blow?
You can schedule this for your arrival day as the perfect way to get into vacation mode! Or plan this after a day of hiking or exploring to soothe your tired muscles. Either way, you and your sweetheart are sure to enjoy this luxurious experience.
You can find couples' massages at many Oahu resorts, such as the Four Season Ko Olina, the Royal Hawaiian, or the Moana Surfrider. So go ahead and indulge in some rest and relaxation on your Oahu honeymoon!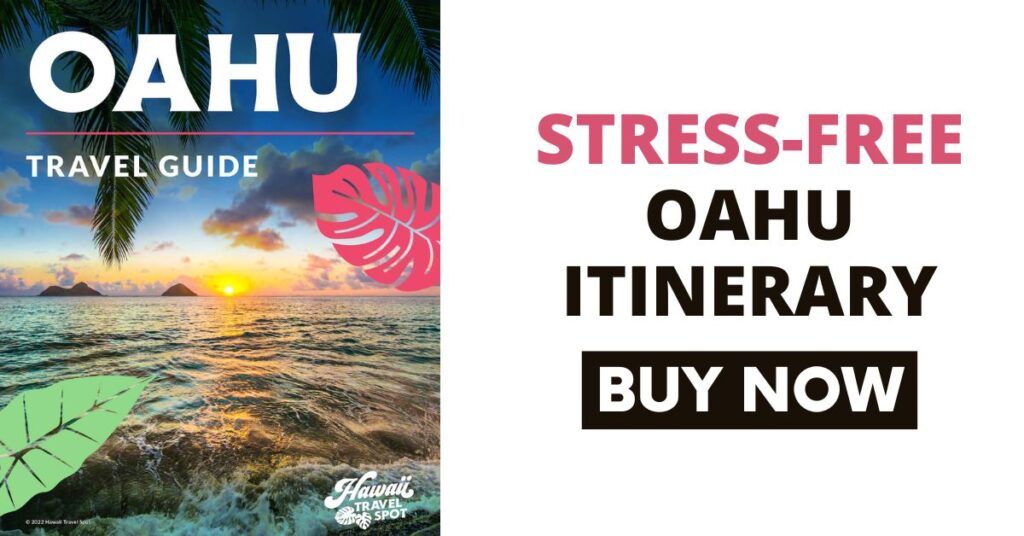 Visit an Oahu Winery
Oahu is home to Oeno Winemaking, the only winery on the island. They offer tastings of their delicious wines as well as an opportunity to create your own label. That means you can design a Hawaii honeymoon wine label!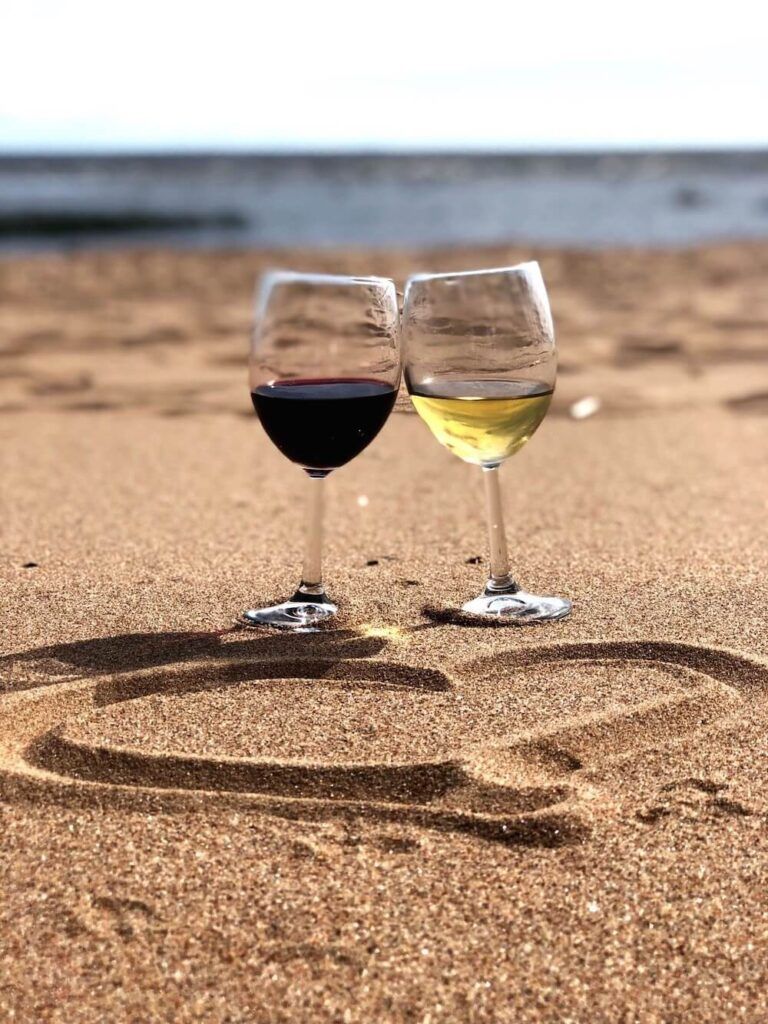 If you're looking to branch out and try something other than wine, head over to Bottleheads. They offer tastings of beer, spirits, and wine.
And if you want to try Hawaii's only indigenous alcohol, be sure to swing by Island Distillers. They offer tastings of their award-winning concoction. So whether you're a wine connoisseur or just looking to branch out and try something new, Oahu has you covered!
Shark Cage Diving
For adventurous couples looking for something unique to do on their honeymoon, Oahu's North Shore is a must-see. Home to some of the most beautiful beaches in the world, the North Shore is also home to a large population of sharks.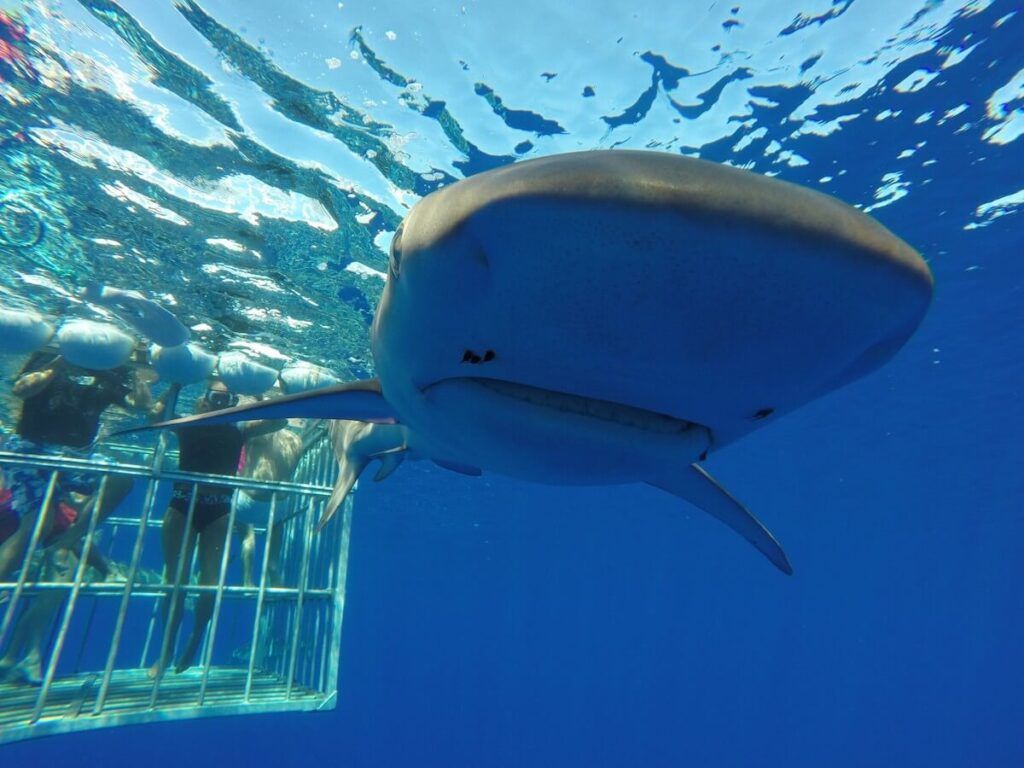 Fortunately, there's no need to worry about becoming a snack – visitors can safely see these creatures from inside a cage.
This tour is extra cool because there's an option to just observe. That way, if only one person wants to actually go into the cage, the other person can watch from the boat.
Plus, it's the original Oahu shark cage diving tour so they know what they are doing.
Oahu Helicopter Tour
Oahu is an amazing place full of natural beauty. From the moment you land, you will be in awe of the stunning views. Oahu is home to majestic waterfalls, stunning mountains, and places not accessible by car.
Book a private helicopter tour for a special Hawaii honeymoon excursion you'll remember for years to come!
Book a Hawaii Photo Shoot
Whenever we travel to Hawaii, we almost always book a photo shoot with Flytographer. They are super easy, affordable, AND it guarantees that I'll have more than just selfies. You can get $25 off if you book through this link or use the code HAWAIITRAVEL.
Check Out Local Hawaiian Musicians
One of the most romantic things to do on Oahu is to listen to live Hawaiian music.
You can find live music at many tiki bars and restaurants across the island, including Duke's Canoe Club and Kani Ka Pila Grille. These venues feature well-known Hawaiian artists every night, so you can sit back and enjoy the sounds of the islands while sipping on a Mai Tai or two.
If you're looking for a truly romantic experience, listening to live Hawaiian music on your Oahu honeymoon is a must.
Do an Oahu Photoshoot
Oahu has everything you could want in a tropical honeymoon destination: gorgeous beaches, lush rainforests, spirited nightlife, and plenty of romantic Oahu honeymoon activities. And what better way to remember your Oahu honeymoon than with beautiful professional photos?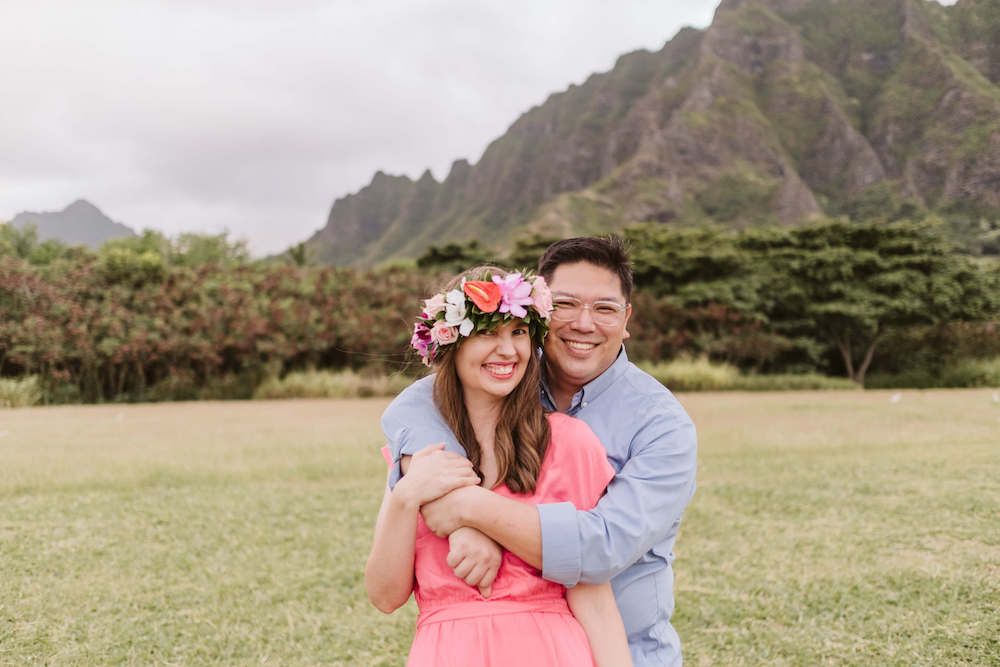 Oahu vacation photography is super trendy right now, so don't settle for iPhone selfies. Book a professional photographer to capture some romantic moments on the beach or at another gorgeous Oahu destination.
Hawaii honeymoon photography is a great way to decorate your home with memories of your special trip or to make a unique honeymoon photobook.
Either way, you'll be glad you had a professional Oahu honeymoon photographer capture your memories of this magical island.
We love working with Flytographer. They have affordable photographers throughout the islands.
It's super simple to request and book Hawaii honeymoon photographers and you might even get the photos back before the end of your honeymoon! Check out my recent Waikiki photo shoot.
Save $25 on your Flytographer photo shoot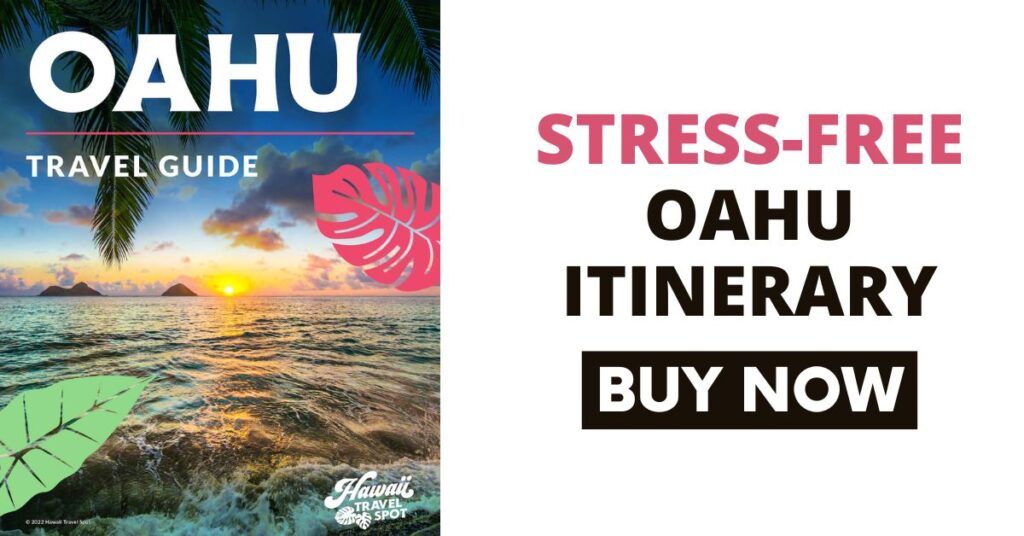 Reserve a Private Pool Cabana
Many resorts offer private cabanas that you can rent for the day. Sometimes you don't even need to stay at the resort to book one.
These cabanas come with private butler service and are the perfect place to spend the day sipping tropical drinks and snacking on Hawaiian pupus.
You can rent private cabanas at Turtle Bay Resort, Alohilani Resort, Four Seasons Ko Olina, and more.
Swim with Dolphins
Oahu is a great place for an epic honeymoon experience, and one of the most memorable activities you can do is swim with dolphins!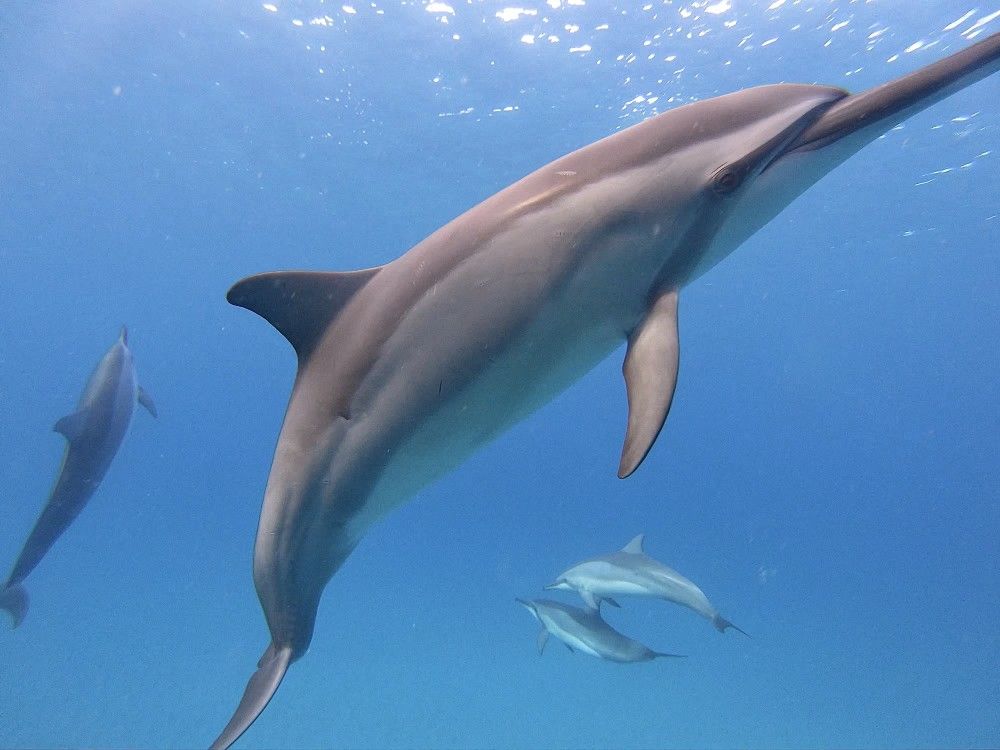 There are several options available, from playing with them to fully getting in the water and going for a swim.
Dolphin Quest at the Kahala Hotel offers quick dolphin encounters or you can spend up to an hour with these beautiful animals. You can even reserve a week-long experience where you help train mammals!
So whether you're looking for a once-in-a-lifetime experience or a unique way to celebrate your love, swimming with dolphins in Hawaii is sure to create lasting memories.
Book a Snorkel Tour
One of the coolest ways to snorkel in Oahu is by booking an Oahu snorkel boat tour. This one takes you to check out sea turtles and hidden spots in North Shore Oahu. It's sure to be a highlight of your Oahu honeymoon!
And make it a bit more special by bringing along an underwater camera so you can snap a few romantic photos during your experience!
Go Horseback Riding
If you're looking for a truly unique experience, why not go on a horseback ride? Not only will you get to enjoy the stunning scenery, but you'll also be able to chat with your local guide and get tips for other romantic places to go in Oahu.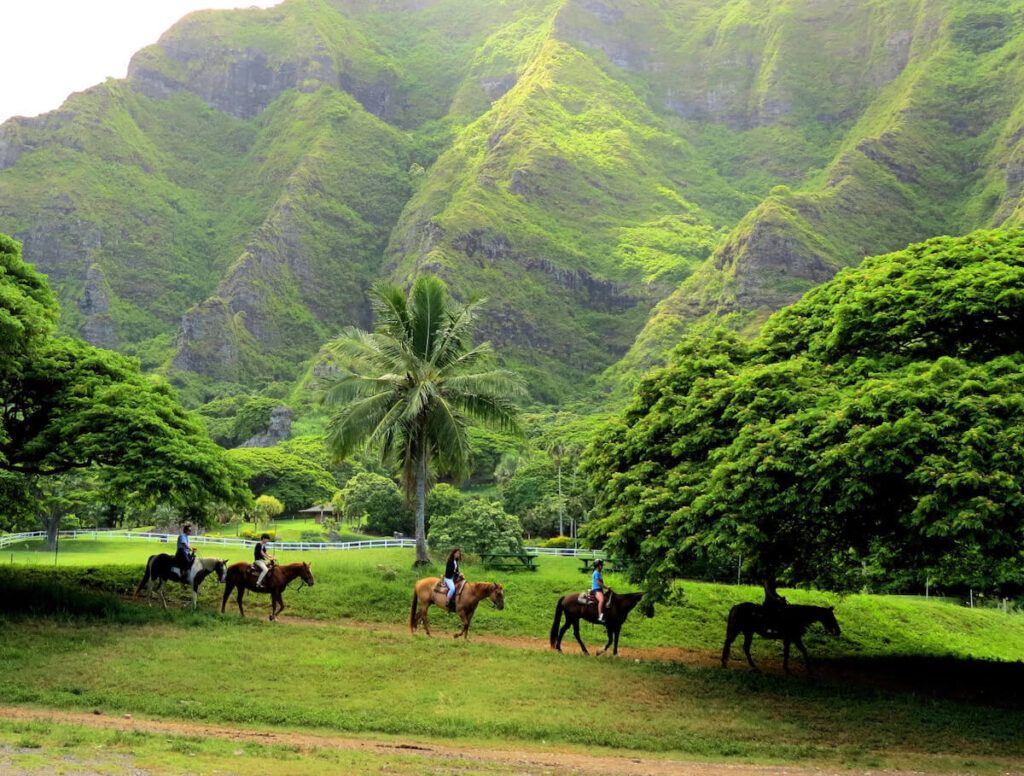 And if you're feeling adventurous, there are plenty of trails to explore.
This private Oahu horseback riding tour includes a picnic lunch. It doesn't get more romantic than that!
Attend an Oahu Luau
Oahu is well known for its nightlife and there are plenty of options for Oahu honeymoon activities. Booking tickets to a luau is one of the best Hawaiian nightlife options!
Not only will you get drinks and dinner, but a traditional Hawaiian show'll also entertain you. Plus, honeymooners are asked to come up on stage at many luaus!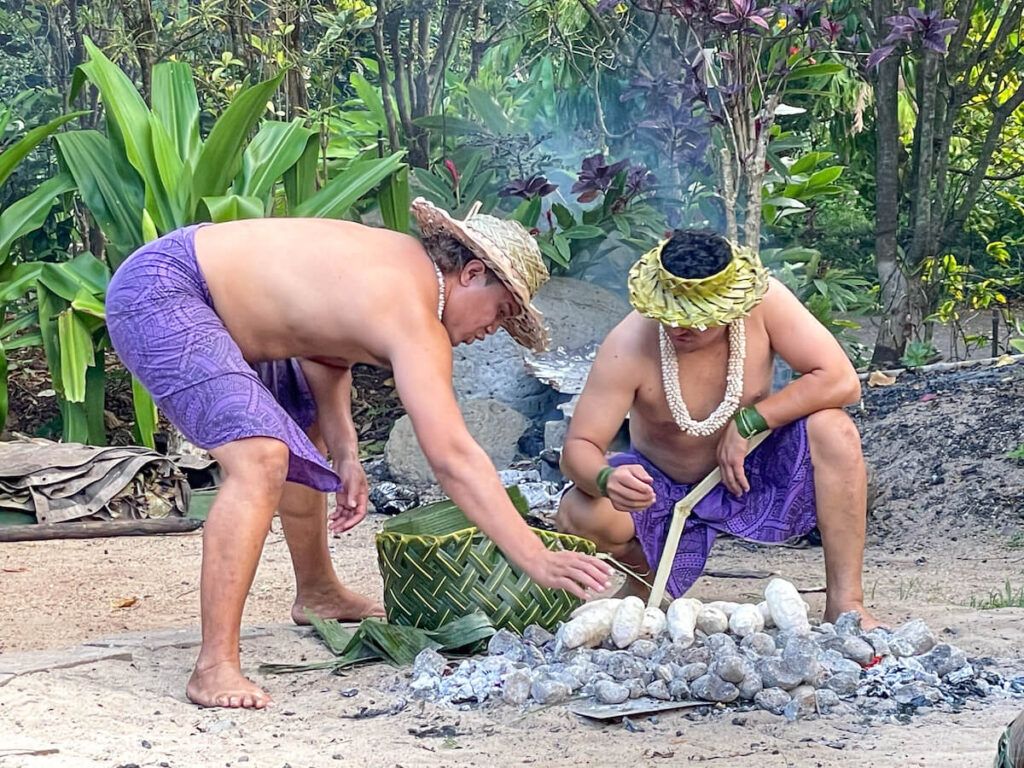 If you're looking for the best Oahu luaus for honeymooners, Toa Luau up in North Shore Oahu and the Experience Nutridge Luau in Honolulu are great options. These are smaller and more intimate events, unlike the large, commercialized ones.
So if you want an authentic Hawaiian experience, book tickets to one of these Oahu luaus! You won't regret it.
Soak up Some Sun at a Beach
Oahu is the perfect place to spend your honeymoon if you're looking for beautiful beaches. You can easily spend an entire day of your honeymoon to Oahu just soaking in the sunshine and listening to the waves crash.
To make it extra romantic, bring a large beach towel for two, a beach umbrella, and enjoy a picnic with food from your favorite local restaurant. It's also perfect for a Hawaii beach proposal (if you haven't popped the question yet)!
Some of the prettiest beaches in Oahu include Lanikai Beach, Sunset Beach, and Waimanalo Bay Beach Park. And, of course, don't forget to pack your sunscreen!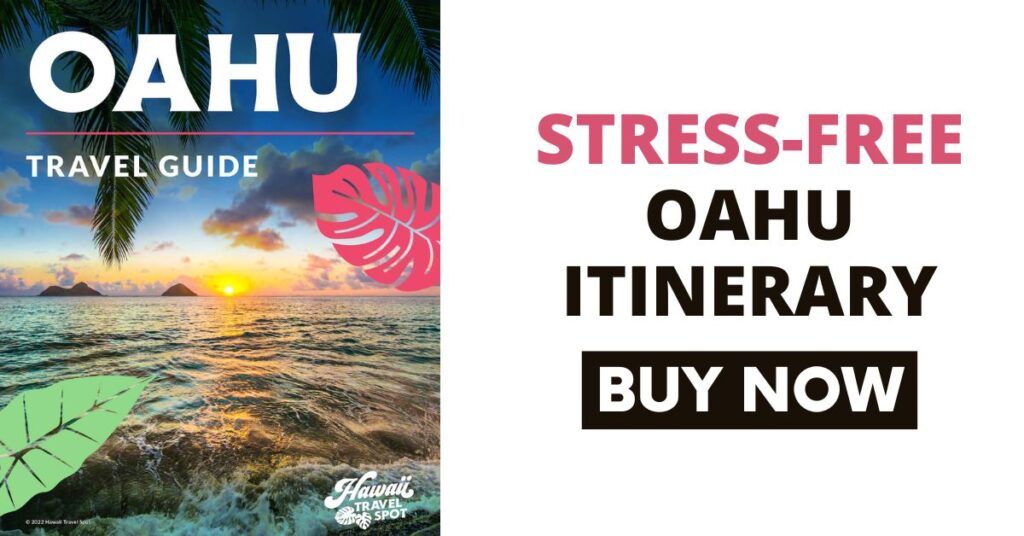 Oahu Honeymoon Activities FAQs
Is Oahu a good honeymoon spot?
Absolutely! In fact, it's one of the best islands in Hawaii for a honeymoon because there are so many activities, restaurants, and places to stay for honeymooners. You can stay in the hustle and bustle of Waikiki or retreat to a quieter part of the island like Turtle Bay or Ko Olina.
Where should I stay on my honeymoon to Oahu?
There are lots of romantic resorts in Oahu that are perfect for Hawaii honeymoons! In Waikiki, the Royal Hawaiian Hotel and the Surfjack Hotel are popular. There's also Turtle Bay Resort in North Shore Oahu and the Four Seasons Ko Olina in Kapolei.
How many days do you need for an Oahu honeymoon?
Ideally, you'll have at least 5-7 days on Oahu for your honeymoon. That gives enough time to do a few adventures, see some attractions, try some amazing food, and have time to relax at the pool.
Oahu Honeymoon Activities Wrap Up
Now you know some romantic things to do in Oahu for couples on their honeymoon or anniversary trip. We included a few things to do in Honolulu at night, daytime adventures, and places to just enjoy your Hawaii vacation.