Are you planning a trip to Kauai and unsure whether staying in North Shore Kauai will be worthwhile? By scrolling down, you can check out this simple guide to Hanalei, Princeville, and Kilauea.
This guide to North Shore Kauai was written by Marcie Cheung (a Hawaii travel expert) and contains affiliate links which means if you purchase something from one of my affiliate links, I may earn a small commission that goes back into maintaining this blog.
Are you planning a vacation to Kauai?
The North Shore of Kauai is a fantastic destination for family travel. You won't know where to begin because there is so much to see and do!
Everything is there, from standard tourist attractions to some of the world's finest natural treasures!
This information was created to assist you in making a decision. Everything you need to know, including where to stay, what to eat, and what activities are available, is available right here.
Why follow my lead? I've explored Hawaii more than 40 times, so I've got lots of advice!
Discover why you should include North Shore Kauai on your itinerary by continuing to read!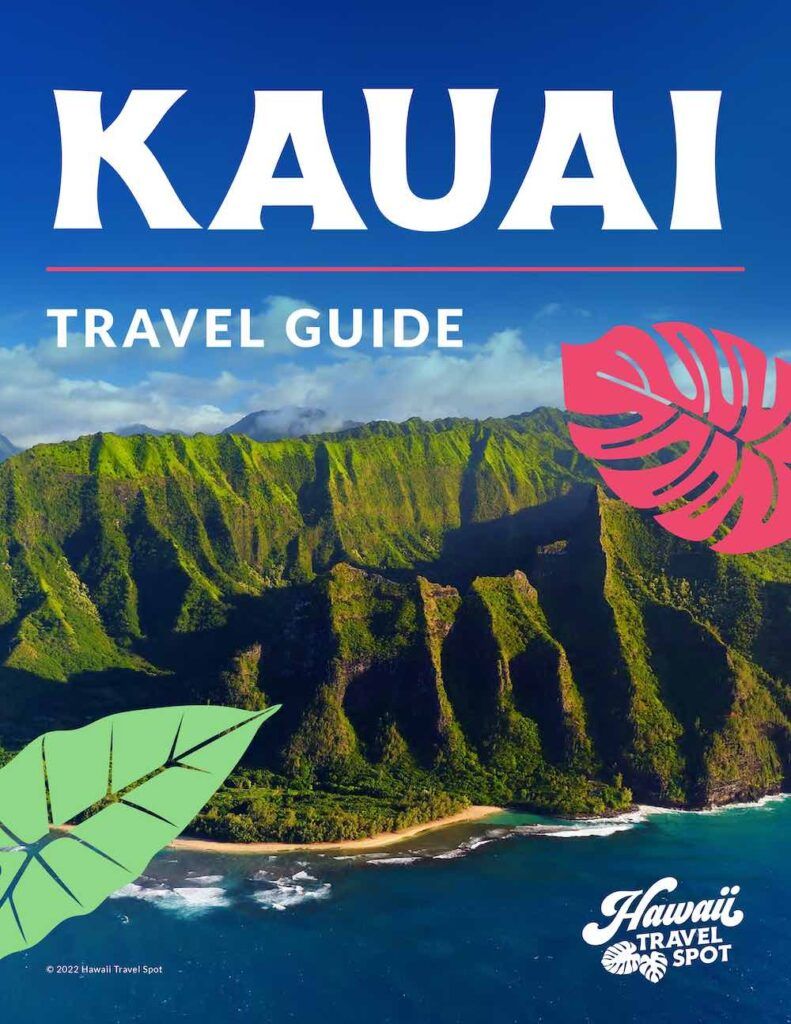 All About the North Side of Kauai
Hawaii Island, Maui, and Oahu are all larger than Kauai. You'll see why it's called the Garden Isle. It's one of the main islands that is thought to be over 5 million years old and has fascinating topographical features.
Along the way, several movies have used it as a backdrop, including South Pacific and Jurassic Park.
North Shore Kauai beaches include rocky cave beaches that are ideal for exploring, kid-friendly lagoons, and snorkeling beaches.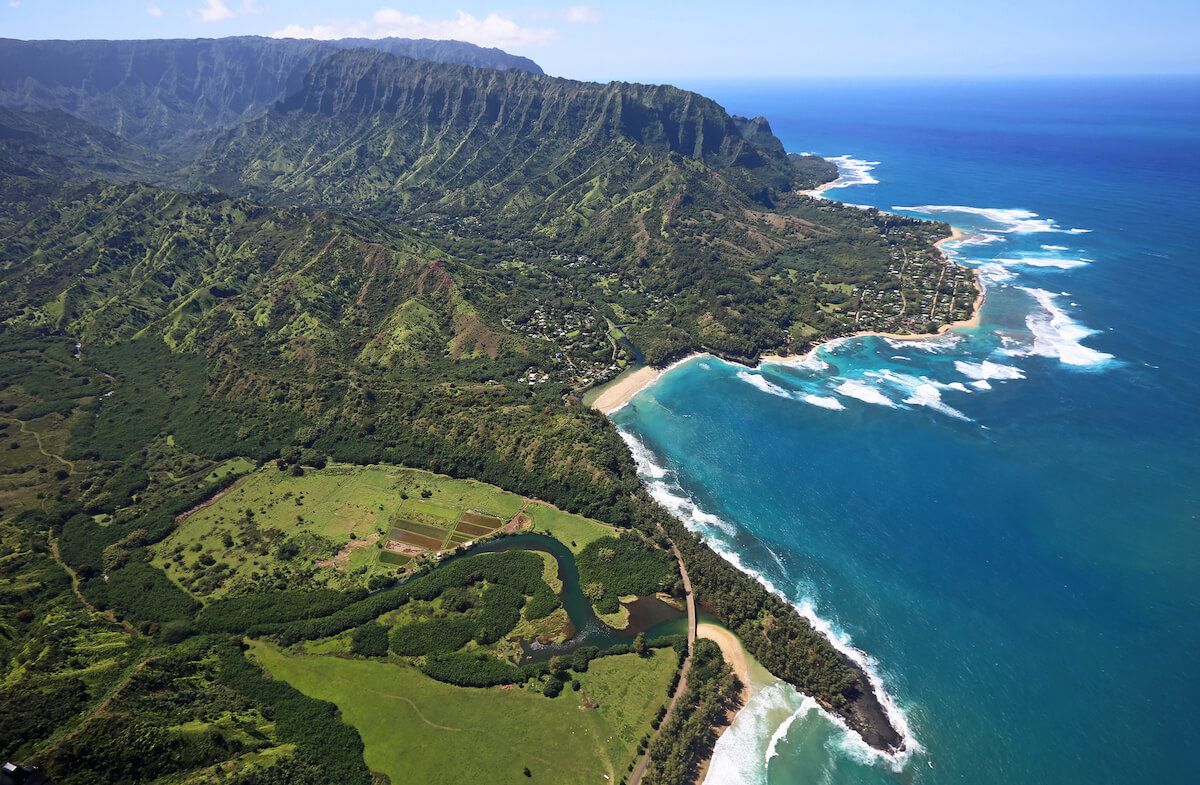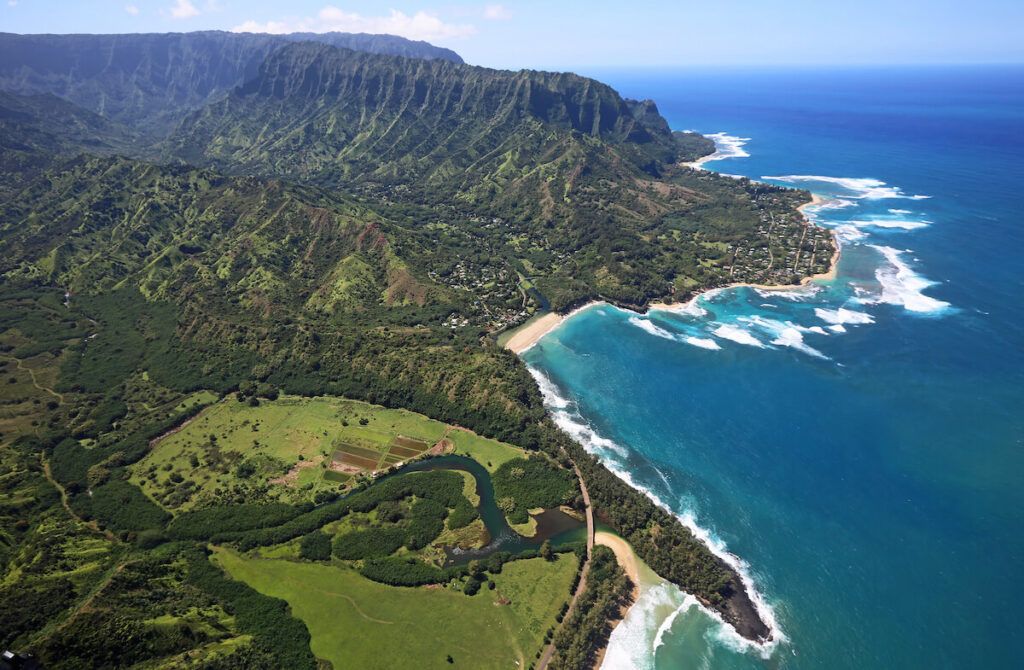 If you want outdoor adventures, you should go to the Na Pali Coast. To see a gushing waterfall, test your mettle by hiking a challenging trail. Alternatively, you could stroll along a sandy beach that offers views of the famous Makana mountain top.
Visit one of the many food truck stands or take a tour of a nearby taro farm to see the culture of the more rural North Shore.
Fun and distinctive elements of Kauai include its wildfowl population. Because of their abundance, the moa (aka feral chickens) are now referred to as the "state bird" of Kauai.
North Shore Kauai Weather
When choosing what to do in Northern Kauai or even when to go, the weather may play a significant role. On a tropical island, you may anticipate rain every day at some point, but if you're ready, it won't be a problem!
All year long, Kauai experiences comfortable temperatures ranging from 65-85-degrees. The cooler wet season lasts from roughly October through March. It's warmer from April through September during the dry season. The north coast of the Hawaiian Islands is cooler and wetter than the dry, sunny south coast.
Rainstorms can develop quickly and fiercely, especially in mountainous areas. Before beginning a hike, always check the weather prediction and pack the appropriate equipment.
Don't allow the overcast North Coast to prevent you from taking in Kauai's beauties. Just maybe wait until the dry season to go swimming and tanning!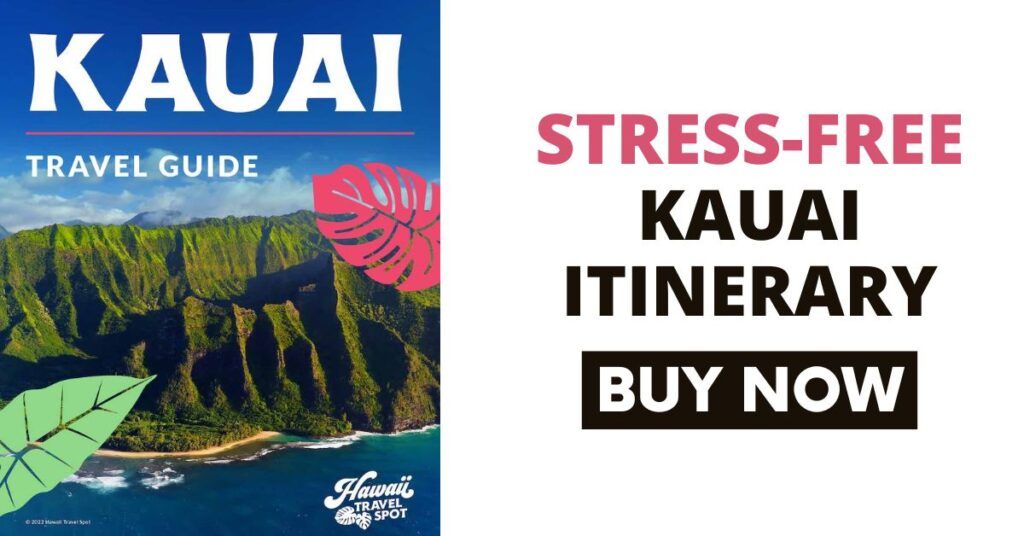 Traveling to North Shore
You will land at Lihue Airport, which is located on Kauai's southeast coast. It's a rather tiny airport and very simple to get about.
Kauai Car Rental
Consider renting a car if you want to drive all over the island during your visit. It's the easiest way to explore the island.
Booking with Discount Hawaii Car Rentals has allowed us to consistently save a significant amount of money.
They essentially receive outrageous discounts on rental cars from reputable firms like Alamo, Dollar Car Rental, Avis, Thrifty, Enterprise, Budget, and Payless. The savings are subsequently transferred to you.
They can also frequently get additional drivers for free or lower the charge for young drivers. Definitely the best course of action. Check out the latest prices and more details.
Kauai Bus
You can get around without a car if your sole plans are to visit the sites on the Kauai North Shore or stay at your resort. You'll discover that using public transit is fairly simple. There is a bus stop immediately outside as you exit baggage claim.
The 400 and 500 bus routes both travel nonstop from the airport to Hanalei and return. On the island, there are Uber and Lyft. In addition, shuttles and tour buses are available.
Getting Around Kauai
You should be aware that you cannot drive all the way around the island if you choose to drive on North Shore Kauai. Three-quarters of the island is covered by state roadways, including the North Shore segment of the Kauai Belt Road, the Kuhio Highway, and the Kaumualii Highway.
On the island's northwest coast, there are no roads. The Na Pali Coast is found there.
To reach the west shore from Hanalei, you must circle the island in a clockwise direction. Only a helicopter will give you a good view of the inside. There are also some fantastic beaches on the northwest coast, but accessing them requires a kayak or a strenuous climb.
Places to Stay on Kauai North Shore
Towns in Kauai are a fantastic way to view the North Shore. Choosing to stay in places like Hanalei, Princeville, and Kilauea will give you a true Hawaiian experience.
Remember that North Shore is more remote than the south or east when choosing between the North Shore and the South Shore of Kauai.
The hotels and resorts on the North Shore often have higher prices and are more opulent. However, there are a ton of North Shore Kauai vacation rentals that are worth looking into.
Hanalei
Hanalei is the hub of surfing on Kauai's North Shore. This is the area to relax on the dunes in Hanalei Bay when it comes to things to do in Hanalei. Expect to take your time because Hanalei is a slow-moving town. Head to the beach and take in the waves, where North Shore Kauai surfing is practiced.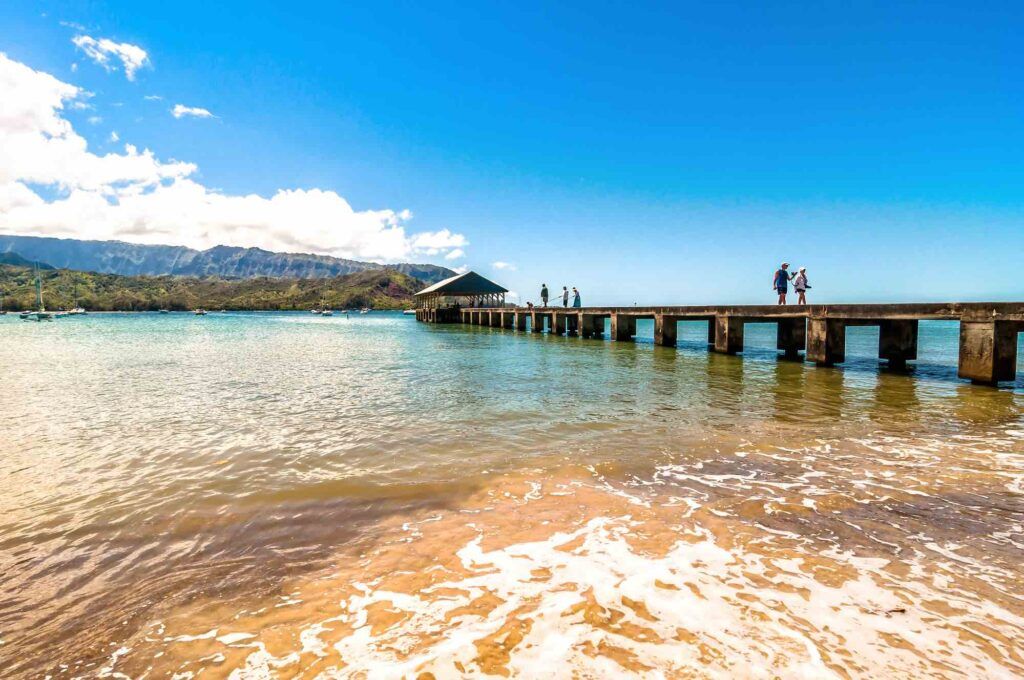 Visit Black Pot Beach to relax next to swimming beaches, discover tidepools, and stroll along the 300-foot-long pier. Fantastic local food culture can be found in and around restaurants and food trucks for the foodie seeking things to do in Hanalei.
Hanalei Bay Resort is a fantastic spot to stay in this town that embodies the true spirit of Hawaii! Choose from a range of accommodations, including studios and entire condo rentals.
Enjoy opulent amenities like a spa, a bar, a restaurant, and a tennis court that is completely furnished. All of it is a short distance from Hanalei Bay's beaches. Check the latest rates and availability.
Princeville
Go to Princeville if you're seeking a resort on the North Shore of Kauai. Numerous upscale resorts and hotels may be found in the Princeville luxury resort region. If you want a luxurious hotel with beautiful views of Kauai, come here.
Moderate treks to gorgeous beaches or upscale shopping at the Princeville Shopping Center are just a few of the Princeville Kauai activities.
If you enjoy hitting the links, there are a couple of top-notch golf courses in Princeville. Additionally, the Princeville Botanical Gardens and the Hanalei National Wildlife Refuge are both nearby.
The Westin Princeville Ocean Resort Villas is where you should stay. Enjoy the independence of a luxurious rental with lots of space for your family and use the resort amenities!
Head to the spa or check out the farm-to-table restaurant and bar. You'll adore family- and kid-friendly experiences, activities, and even kiddie pools. Check out the latest rates and availability.
Kilauea
Kilauea is among the top towns in Kauai. You'll discover some fantastic things to do on North Shore Kauai, even though it's more of a residential area without hotels or resorts. Kilauea Sugar Plantation was the source of the town's growth.
Visit the Kong Lung Historic Market Center to shop, eat, and discover the area's history.
Take pictures at the Kilauea Lighthouse and then proceed to the Kilauea Point National Wildlife Refuge. The renowned Kauapea Beach, a remote sandy beach with gorgeous blue waves and steep black cliffs on either side, is also located in this town.
Anini Beach is ideal for snorkeling or swimming in calm water.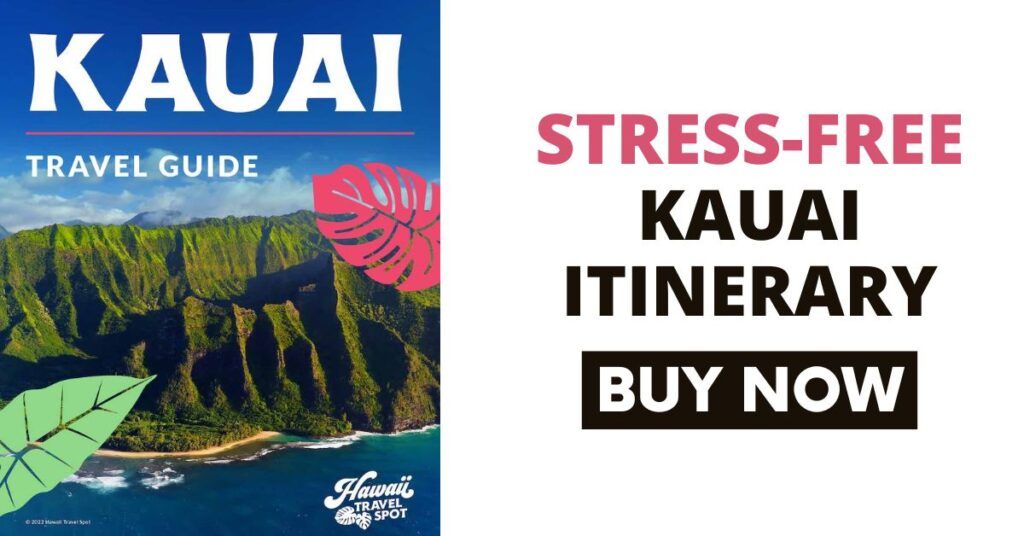 Things to Do on the North Shore of Kauai
You can choose from a variety of outdoor activities on the North Shore of Kauai. North Shore is a terrific place to interact with the local culture in addition to resort activities.
Outdoor Kauai North Shore Activities
The beaches along Kauai's North Shore are unique and have personalities. With its calm waves and walking paths, Kee Beach is the ideal place to spend the day with the family. Watch surfers in the winter or search for turtles at Tunnels Beach.
Visit Haena Beach Park on Kauai's North Shore if you want to go snorkeling. Additionally, this state park includes wonderful, simple hiking paths and damp caves you can explore at low tide.
Limahuli Garden is one of the most beautiful botanical gardens on Kauai, so check it out if you're interested. It is close to Haena State Park, where you may take a nice trek for breathtaking views.
North Shore Kauai has amazing hikes for an entire family. The Okolehao Trail is a simple hike that takes 2 hours to finish with gorgeous views of Hanalei. Most North Shore Kauai hikes are pretty challenging, but in the end, it's rewarding.
For hikers who are more experienced, the Hanakapiai Falls Trail is a climb I would recommend. In Haena State Park, the trailhead is located near the extreme end of Kuhio Highway. Depending on how you do, it could last two to four hours.
There are alternative ways to explore the northern coast if you don't feel like hiking. Consider Kauai North Shore boat trips if you want to view the Na Pali Coast in all its splendor.
Additionally, you can reserve a trip with North Shore Shuttles to travel to the well-known Haena State Park. The shuttle addresses the issue of extremely restricted (and reservation-based) self-parking. Additionally, they visit a variety of hop-on-hop-off locations so you can see a number of nearby sights.
Book a Hawaii Photo Shoot
Whenever we travel to Hawaii, we almost always book a photo shoot with Flytographer. They are super easy, affordable, AND it guarantees that I'll have more than just selfies. You can get $25 off if you book through this link or use the code HAWAIITRAVEL.
North Shore Kauai Tours
Along with some of the main Kauai attractions, the North Shore offers a number of interesting Kauai tours. For visitors staying on Kauai's North Shore, this is incredibly convenient.
Na Pali Boat Trip
Visit Kauai between May and October and take this Na Pali Coast Snorkel Cruise. It departs from Hanalei, and while on the boat, you'll get a spectacular view of the Na Pali Coast. Check the latest rates and availability.
Hanalei Kayak Adventure
There is a fantastic tour called Kayak Kauai Hanalei River & Blue Lagoon Kayak & Snorkel Adventure if you'd want to go kayaking on Kauai. While paddling down the lovely Hanalei River, you'll learn about Hawaiian culture. Check the latest rates and more information.
Surfing Lessons in Hanalei
Hanalei Bay is an excellent location to start if you've ever wanted to learn how to surf. Join this Private Hanalei Surf Class to experience it for yourself! Check the latest rates and availability.
Scavenger Hunt
The Aloha Hanalei Adventurer Scavenger Hunt is one of Hanalei's most distinctive activities. It's an interactive experience that will have you exploring the whole town in search of hints and picking up local knowledge. Check the latest rates and more information.
North Shore Kauai Food Scene
Restaurants and food trucks on the Kauai North Shore are the best places to experience island culture. Hanalei is home to some of the top dining establishments on the North Shore of Kauai.
Here, food trucks are really popular! I advise going to the Saenz Ohana Breakfast Truck first thing in the morning. Every day but Wednesday, the family-owned truck is on the road at 7:30 AM in the center of Hanalei town. They offer wholesome breakfast staples with a Hawaiian touch made with regional products.
Visit Hanalei Bay all day long before returning for lunch at the Food Truck. The Hanalei Taro & Juice Co. makes dishes, desserts, and drinks from the taro on their farm. Visit them daily from 11 AM to 3 PM.
It can be difficult to decide which restaurant on Kauai's North Shore to eat at. I recommend The Hanalei Dolphin, a seafood restaurant and fish market, for delicious Hawaiian cuisine. From sushi and nigiri to fried or grilled fish, everything is available. The fresh poke is a local favorite at this relaxed dive!
Most Kauai luaus are held at resorts, but Tahiti Nui offers a fantastic, more laid-back experience. Regular luau nights are held there, when you may eat Hawaiian-style pizza, beverages, and more.
Tips for Planning a Trip to Kauai's North Shore
It can be a lot of fun to plan activities for North Kauai, but it's vital to be honest about safety. Because so much of the island is rural, you should only travel to isolated areas if you are confident in your abilities to defend yourself. Stick to well-lit hiking trails because volcanic rock can make hikes slick. In recent years, rip currents off isolated beaches have also become a problem. If you are unsure of what to watch out for, try to only go to beaches that have lifeguards on duty.
Remember that even if you stay on North Shore Kauai, you may still explore the entire island! The island can be semi-circled in roughly 90 minutes. Therefore, you could travel to the east coast for a day and take a Wailua River Cruise if you wanted to see the lovely Fern Grotto.
I advise staying on the island for a minimum of 5-7 days if you're trying to decide how long to stay. Since everything is close by, you can pack a lot of North Shore Kauai activities into a shorter trip. The entire island of Kauai can be explored in a week.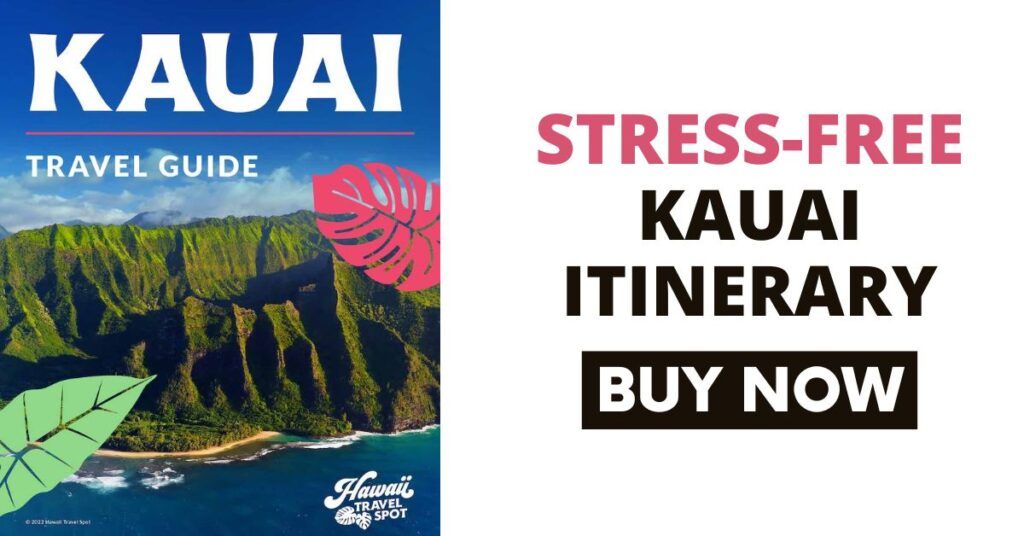 Kauai North Shore FAQs
Is it better to stay on the north or south side of Kauai?
For honeymooners and those who love the outdoors, the north coast is ideal because it is largely undeveloped. The best entry point to Waimea Canyon is on the south coast, which is convenient to the airport. The famed Napali Coast is accessible from the north.
Can you walk from Princeville to Hanalei?
As the crow flies, Hanalei Bay Resort is close to the town. However, it is a far walk. The Princeville neighborhood, which lies on a bluff, is where Hanalei Bay Resort is situated. The two regions are divided by the Hanalei River as well. Driving is the quickest way to get from Princeville to the town of Hanalei.
Is it better to stay in Princeville or Poipu?
If you're traveling during the summer and want to take in a beautiful, verdant environment, choose Princeville (with maybe a little rain). If you want more resort alternatives and a greater likelihood of year-round sunshine, make your reservations in Poipu. However, it goes beyond that.
Visit North Shore Kauai
The appeal of North Shore Kauai is that it might feel remote. On the northern coast of this tiny island, you may find some of the most beautiful scenery and the greatest culture. But Kauai is much more than just a hiking paradise.
There is undoubtedly something to suit your family's preferences among the family-friendly beaches, opulent resorts, and casual restaurants.