Are you planning Maui vacation and want to know the best places for a romantic dinner? Keep scrolling to find out the best restaurants in Maui with a view.
This list of the best restaurants in Maui with a view contains affiliate links which means if you purchase something from one of my affiliate links, I may earn a small commission that goes back into maintaining this blog.
Looking for a romantic dinner spot on your trip to Maui?
Check out our list of the best restaurants in Maui with a view! You won't be disappointed with the incredible scenery you get to enjoy while you eat.
Nothing is more romantic than eating dinner with some spectacular ocean views or a stunning view of the luscious mountains Hawaii has to offer.
Choose from any of these fine dining options during your couple's trip or for your Maui honeymoon; you will not be disappointed!
Don't have time to read a bunch of Hawaii blog posts and reviews? Here are some of our top picks for visiting Maui.
Popular Maui Tours/Activities
Favorite Maui Resorts/Hotels
Hyatt Regency Maui (this has a swim-up bar and tons of amazing amenities)
Andaz Maui (this is a luxury resort with the best luau on Maui)
Honua Kai Resort & Spa (this is one of our personal favorites because there are tons of pools and there are condo options)
Want to Rent a Car in Hawaii?
One of the best places to rent a car in Hawaii is Discount Hawaii Car Rental because they get the best rates from top national companies like Alamo, Dollar, Thrifty, Avis, Enterprise, Budget, and Payless.
Want to skip all the planning and just access my detailed Maui itinerary complete with daily schedules, fun activities, and travel hacks? Click the button below.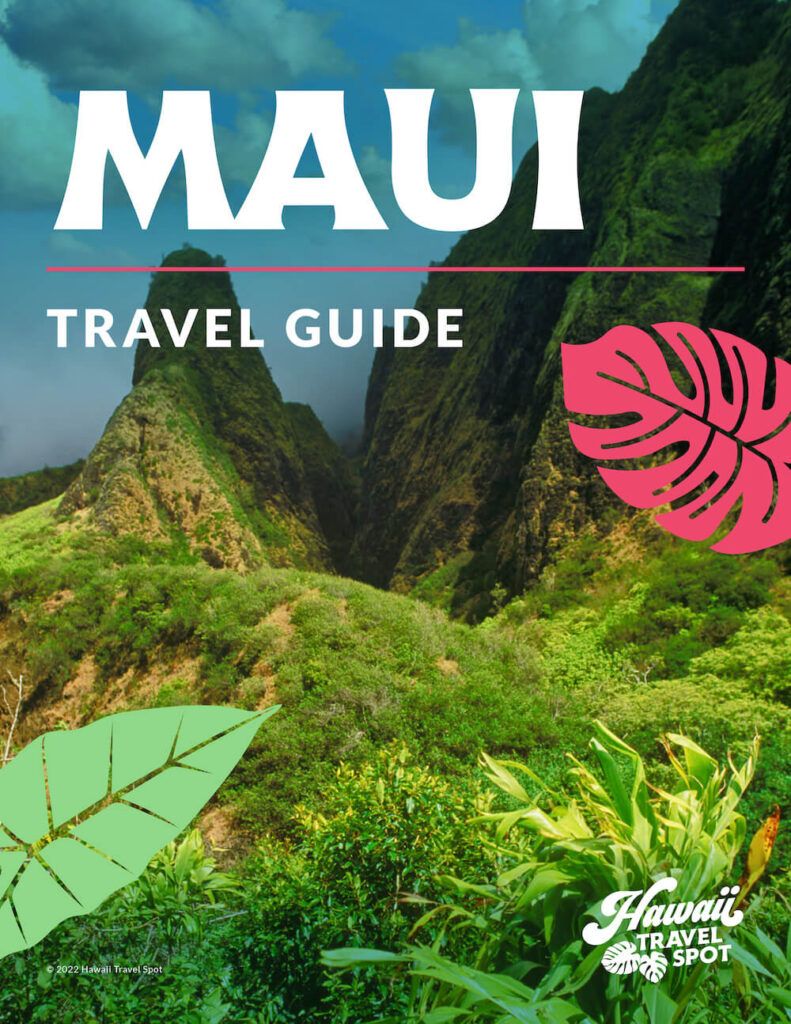 Best Restaurants in Maui with a View
Here are some of the best fine dining options in all of Maui. From eating on the beach to a candle-lit dinner overlooking the beautiful sunset, here are all the best romantic restaurants in Maui with stunning views!
1. Ferraro's
For fine dining in Maui, head to Ferraro's. It is a restaurant in the Four Seasons Resort, and it is a very luxurious dinner option for couples.
You'll enjoy a candle-lit dinner outside with incredible views of the ocean. Eat here around 7:00 pm to enjoy an incredible sunset while you eat with your spouse.
You can enjoy smoked spaghetti, squid, lobster, or prime rib, all the while eating under the stars with your loved one.
2. Spago
Spago is another one of the Four Seasons Resorts restaurants, and it also offers panoramic views of the ocean. Here you will find an elegant yet casual place to eat incredible Hawaiian food.
From ahi tuna to coconut curry, caviar, ceviche, and more, there is something for everyone to enjoy! Be sure to try the chocolate soufflé or the Floating Island for dessert!
3. Lahaina Grill
At this contemporary bistro, you'll find a romantic evening filled with delicious food and views of the green mountains outside. The Lahaina Grill has so many incredible rewards; you'll definitely want to check this place out one night.
Try some meatballs, lamb, short rib, scallops, mahi-mahi, or salmon. Their menu has tons of options to fit every person's needs. Enjoy some of the cocktails or wine too!
4. The Mill House
The Mill House is one of the most romantic restaurants in Maui! It is an open-air restaurant with stunning views of the West Maui mountains. For a sleek yet casual experience, head here for dinner!
You'll find smoked fish, kalbi steak, porchetta pizza, and so many more delicious options. Because it is an open-air restaurant, be sure to bring a sweater just in case the weather turns!
5. The Plantation House
For more breathtaking views of this gorgeous island, check out The Plantation House. This is another one of Maui's most romantic restaurants located in Lahaina. No matter what table you sit at, you will find a romantic view, unlike any other place.
Enjoy some Hawaiian poke, shrimp cocktails, shrimp scampi, tofu coconut curry, or filet mignon for a dinner you won't forget.
6. Son'z Steakhouse
At Son'z Steakhouse, you will find one of the nice restaurants in Maui with amazing views. You'll be seated outside right next to a lagoon with a waterfall and swans; you can't get more romantic than that!
Of course, you'll find some of the best steaks on the island, but you can also eat fresh fish, lobster, shrimp, and meatballs, amongst other options.
7. The Ultimate Dinner
If you are staying at the Four Seasons Resort, try out their Ultimate Dinner special for a dreamy private dinner with your love. You'll have a private table overlooking Wailea Beach filled with candles, flowers, and fine china. It is incredibly romantic and the perfect option for your honeymoon or wedding.
This dinner package features a six-course meal, a private photographer, live music, hula dancers, fire knife dancers, and more. This is a once-in-a-lifetime opportunity, so if you can do it, go for it!
8. Merriman's
At the Kapalua Resort, you will find Merriman's. Here you will find another Maui romantic dinner on the beach with breathtaking views. This restaurant has a prix fixe option with 3-courses and plenty of options to choose from.
Enjoy some delicious poke, pasta, escargot, prime filet, shrimp, or scallops. For dessert, choose from a scrumptious lava cake, pineapple bread pudding, or a lilikoi pot de creme.
9. Mama's Fish House
In Paia, located right on the beach, is Mama's Fish House. This restaurant is so popular it is booked 6 months in advance! You will definitely want to check out this fine dining place during your visit.
You'll find oysters, mahi-mahi, salmon, beef filet, lobsters, and so much more here. Enjoy this delicious meal overlooking the beautiful ocean during sunset for a romantic evening with your significant other.
10. The Restaurant at Hotel Wailea
For incredible views of the three islands, head to The Restaurant at Hotel Wailea. This is another one of the most romantic restaurants in Maui with a view you'll want to visit during your honeymoon.
Dine in a garden under the stars overlooking the ocean while eating some delicious pork ribs, quail, gnocchi, clams, or ribeye, amongst other options.
11. Pacific'o
For a romantic evening on the beach in Maui, you'll want to go to Pacific'o. It is located in Lahaina and has incredible views of the beach to enjoy, day or night.
Most of the food you'll find here has been grown on their own farms and is incredibly tasty. You can enjoy some Hawaiian poke, mushroom risotto, herb-crusted ahi, fried chicken, and so much more. For dessert, try a banana bread ice cream sandwich or a delicious carrot cake.
12. Japengo
Japengo is located at the Hyatt Regency Maui Resort and has stunning views of Ka'anapali Beach. You'll also find the resort's waterfalls in the background, as well as you enjoy a meal with your spouse.
From steak to seafood, you'll find everything you could hope for for dinner here. It is a casual yet romantic place to spend your evening one night on your Maui honeymoon.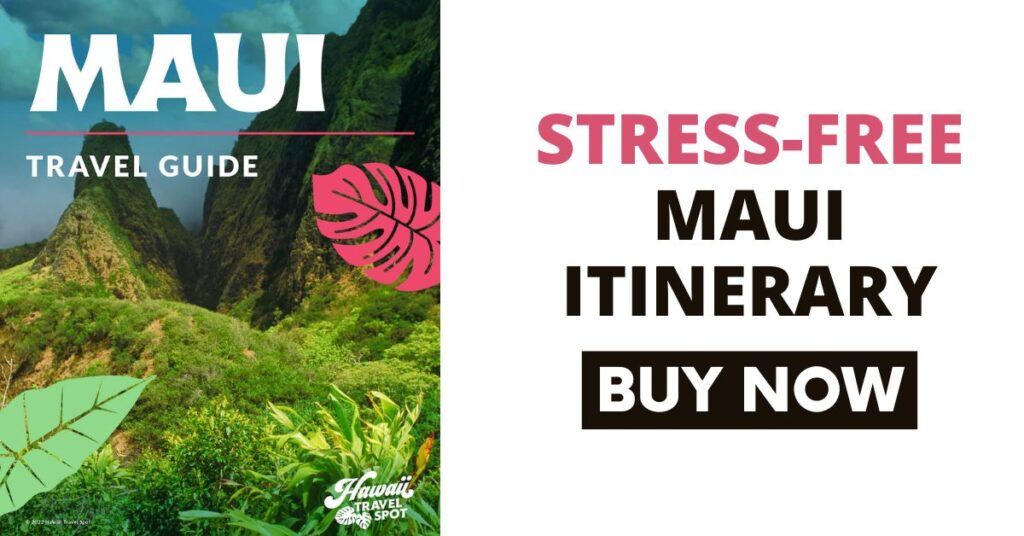 13. Cane & Canoe
Cane & Canoe offers a candle-lit dinner overlooking Kapalua Bay and is definitely one of the best restaurants in Maui with a view. You'll get to experience a gorgeous sunset while eating with your loved one.
This restaurant features many incredibly tasty dinner options, including lobster mac n' cheese, octopus, lamb rack, filet mignon, and many other options.
14. Banyan Tree
Enjoy an evening under the stars eating delicious island food surrounded by a fire pit with your significant other at Banyan Tree. You'll find stunning ocean views while having a fun night out!
From ahi poke to umami salad, filet mignon, short ribs, and seared ahi, you will find tons of great dinner options for everyone.
15. Gannon's
At Gannon's, you will find incredible panoramic views of the ocean and island that will definitely make for a romantic evening with your spouse. There is even live music to enjoy while you eat!
Choose from three different seating options, lower pond, upper pond, and formal dining space. You'll find awesome views no matter where you sit!
Here you will find a delicious burger, oysters, meatloaf, roasted duck, ahi, and shrimp. Get the 6-layer chocolate cake to share to finish off your evening!
16. Luau
If you are staying at the Andaz Maui Resort, go to their Feast at Mokapu one night. You'll be seated right on the beach and will love this Hawaiian cultural event.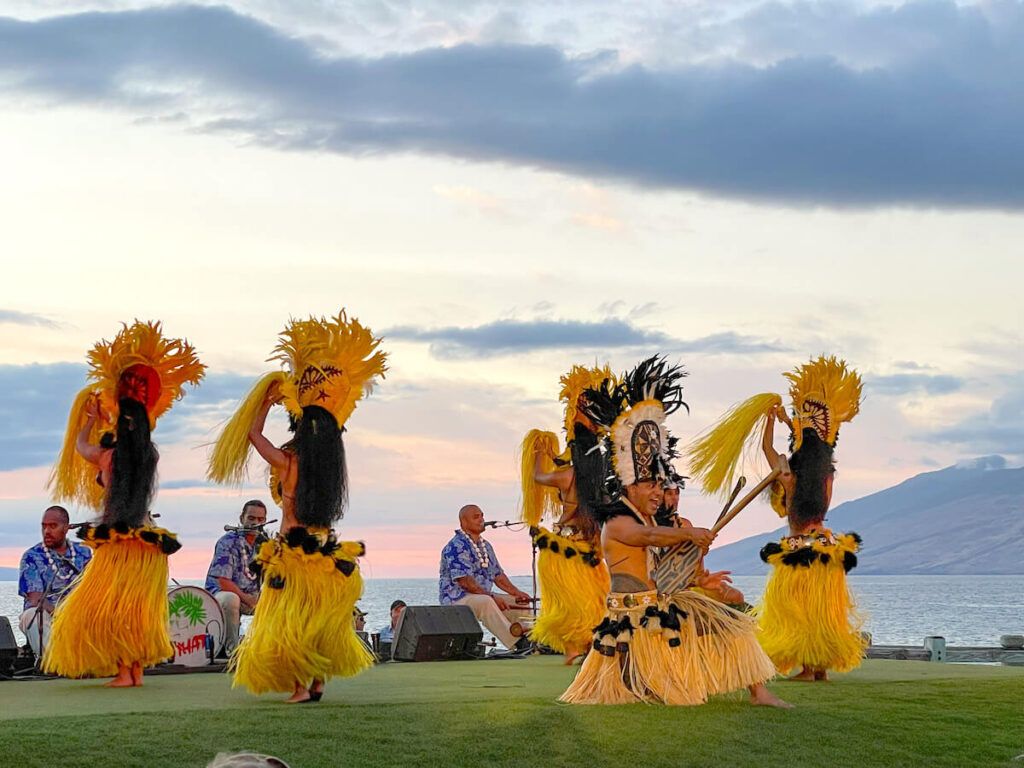 You'll be greeted with a lei and cocktail, followed by an evening full of dancing, food, and fun. It is the perfect romantic evening for couples! Plus, their food is incredible!
17. Humuhumunukunukuāpuaʻa
Humuhumunukunukuāpuaʻa is one restaurant at the Grand Wailea Resort, and it has amazing views of the Pacific Ocean you'll love to experience one night during your honeymoon. It is located right on a beachfront lagoon and is very romantic.
Enjoy some delicious Huli Huli chicken, seared ahi, scallops, or black Angus ribeye. Finish off your evening overlooking the sunset while drinking a cocktail.
18. Lehua Lounge
You'll find a romantic and relaxing evening at the Lehua Lounge. It is a part of the Andaz Maui at Wailea Resort and is perfect for couples to watch the sunset while enjoying each other's company. You'll be surrounded by waterfalls and will be seated at a fire pit.
Here you can grab some burgers, shrimp, lobster, ceviche, and so much more. You'll have a fun evening together here!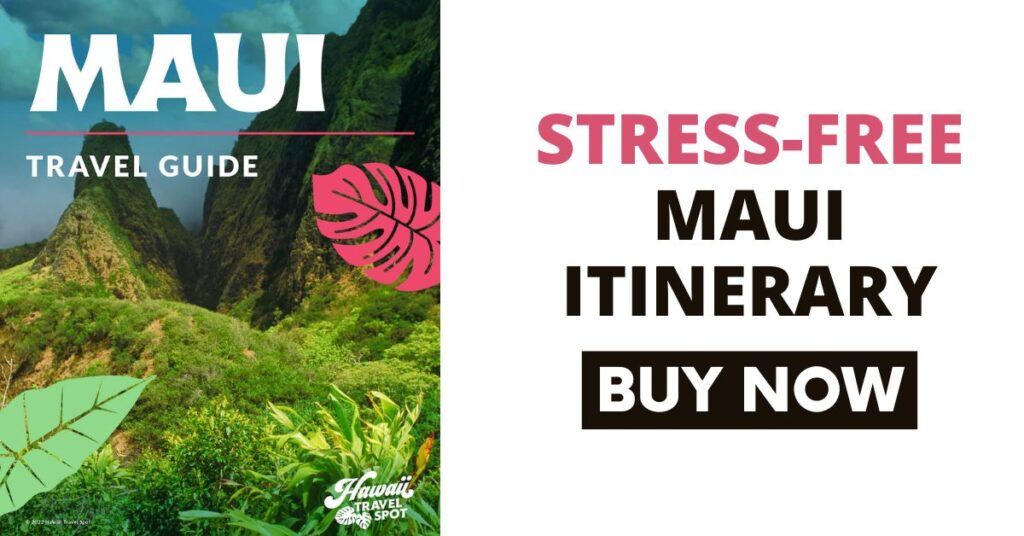 Most Romantic Restaurants in Maui FAQ
Do I need to make reservations for dinner in Maui?
At some places, it would be best to make reservations. It is always a good idea to look at their website or call ahead before your trip to confirm if you need reservations.
Are there any romantic Maui restaurants?
There are plenty of amazing places to eat for a very romantic dinner on Maui during your honeymoon or anniversary trip to Hawaii. Choose from any of the options down below and enjoy your night with your spouse. 
Romantic Maui Restaurants Wrap Up
For a very romantic Maui dinner, choose any of these restaurants in Maui with a view unlike anything else you have ever seen. Maui is the perfect place for a romantic vacation with your spouse, especially with all these dinner options to choose from. During your trip, try to go to a new one every night!