Are you looking for the best places to eat on Kauai honeymoon vacations? Keep scrolling for this list of Kauai romantic restaurants that are totally worth a reservation.
This list of Kauai romantic restaurants contains affiliate links which means if you purchase something from one of my affiliate links, I may earn a small commission that goes back into maintaining this blog.
Planning a romantic getaway to Kauai?
You're in for the time of your life! Kauai is one of the most romantic islands in Hawaii.. It's perfect for couples who want to escape and relax together.
There are so many natural beauties it makes for the perfect couple's getaway destination. Kauai is even referred to as the garden island!
If you are planning on going to Kauai for your honeymoon or together with your significant other, here are some Kauai romantic restaurants for couples! You will find countless places to eat in Kauai that will be the perfect way to end your day with your spouse.
Whether you're looking for a quiet dinner or something more adventurous, we've got you covered. And these also are perfect for a Hawaii proposal.
Check out our list of the best romantic restaurants on Kauai!
Don't have time to read a bunch of Hawaii blog posts and reviews? Here are some of our top picks for planning your Kauai Honeymoon.
Best Kauai Honeymoon Tours/Activities
Best Kauai Honeymoon Resorts
Grand Hyatt Kauai (this Poipu resort has a luxurious pool area, romantic restaurants, and a stunning ocean view)
Koloa Landing Resort (this is a luxury resort with an amazing pool area and truly spacious rooms)
Koa Kea (this is the best boutique hotel on Kauai that caters to adults)
Want to Rent a Car in Hawaii?
One of the best places to rent a car in Hawaii is Discount Hawaii Car Rental because they get the best rates from top national companies like Alamo, Dollar, Thrifty, Avis, Enterprise, Budget, and Payless.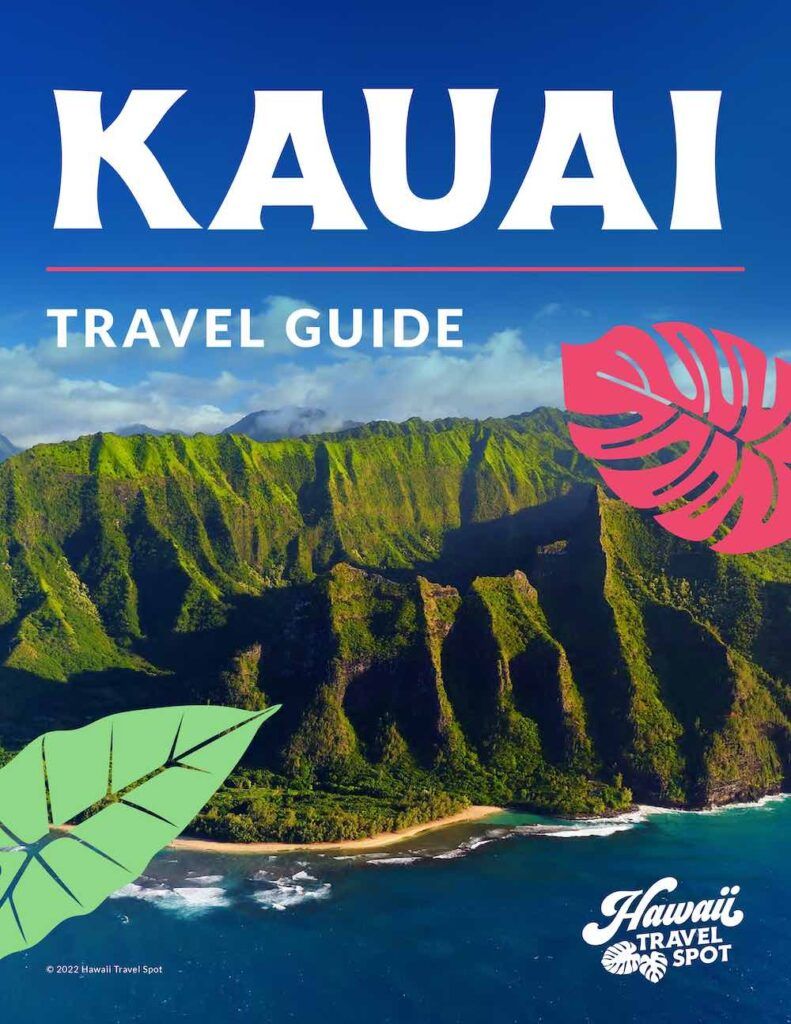 Best Romantic Restaurants in Kauai
Here are some Kauai romantic restaurants to enjoy during your romantic getaway to Hawaii. Depending on how many days you stay in Kauai, you should be able to try out a few of these options.
1. Beach House Restaurant
One of Kauai's best restaurants is the Beach House Restaurant. It is such a beautiful place to eat; people come here for their weddings too! It is located in Koloa and has oceanfront tables for a very romantic setting.
You will find poke tacos, lobster pasta, ahi steak, filet mignon, and many other luxurious dinner options, along with cocktails, wines, and beer.
2. Oasis
For the best restaurant in Kauai with a view, head to Oasis. You have the option to dine outside and watch the sunset over the ocean. It doesn't get more romantic than that! The majority of the food you eat here is sourced from Hawaii itself and tastes so good!
Choose from pork chops, curry, filet mignon, seared fish, clams, salads, and more. For dessert, try an apple banana spring roll! For a great oceanfront dining setting, head to Oasis!
3. Rum Fire
Rum Fire offers a more modern diner option and is very popular. It is located on Poipu Beach on the south side of the island.
One of the best things about Rum Fire is that every seat here will show you a 180-degree view of the ocean! While you are in Kauai, dinner on the beach is a definite must!
Overlook the beautiful ocean next to your spouse as you eat boneless rib, Hawaiian fresh fish, crab, poke shortbread, or anything else from their amazing dinner menu. Then, for dessert, share a romantic pineapple sorbet!
4. Hualani's
At Hualani's, you will find the best dinner in Kauai. This place combines relaxation and elegance to bring you a beautiful romantic place to eat during your honeymoon. If you go on a Friday or Saturday, there will even be live music to further set the romantic mood for you!
Here you can eat some lamb, lobster, coconut shrimp, smoked ahi, swordfish, curry, and other great options as well.
5. Lava Lava Beach Club
The Lava Lava Beach Club is not considered a fancy or luxurious dine-in option, but it still is very romantic! This is another restaurant right along the ocean with a view you cannot beat. You can even walk along the beach or play some sand games while you wait for your table!
Choose from a wide selection of food options. Will you go for some ahi nachos, mushroom pizza, teriyaki steak, or a burger?
6. The Bistro Hawaii
For one of the fancy restaurants in Kauai, head to The Bistro Hawaii. It is a smaller restaurant on the North Shore that will bring you delicious local foods in a romantic setting.
Here you will find more unique foods, such as seafood gumbo, chili pepper chicken, grilled pork chops, and BBQ shrimp, amongst others.
7. La Spezia
For fine dining in Kauai, head to La Spezia, as it is the best Italian restaurant on the island! Here you will eat indoors with darker walls and some beautiful lights to make it feel very romantic. La Spezia is located in Koloa as well.
You can grab all the famous Italian food, including gnocchi, antipasti, spicy meatballs, formaggi, and plenty more.
8. Keoki Paradise
At Keoki's Paradise, you will truly be eating in a beautiful island garden! There are flowers, greenery, and natural beauty everywhere you look. You can even watch a live hula performance while you eat too!
Choose from sashimi, honey ribs, calamari, poke, steak, and tons of more options. This restaurant has one of the largest selections I have seen, so if you are a picky eater, this is the romantic place to go!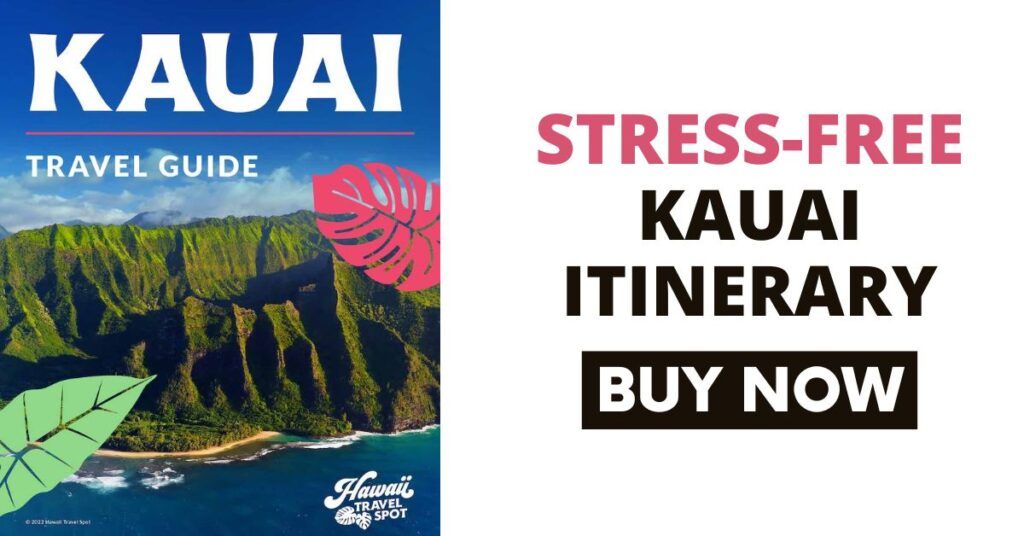 9. Merriman's
Merriman's is another beautiful place to eat dinner in Kauai during your honeymoon. It is located in Poipu and has live music three days a week during dinner hours. While it is not right on the beach, you can sit outside on their deck with a view of the ocean from a close distance.
From locally fresh-caught fish to lamb, shrimp, and scallops, no matter what you choose for your dinner, it will be a delicious treat.
10. Opakapaka
Another of the most romantic restaurants in Kauai is Opakapaka. It has stunning views of the ocean and is a bit more laid back than other restaurants on this list. You'll find this restaurant right next to the Na Pali coast.
Some of the delicious food you will find here includes fish tacos, burgers, steak, fish and chips, and so much more.
11. Red Salt
At Red Salt, you can experience the true Hawaiian culture through the food. The chef is a native of Kauai, and her food is simply amazing. Red Salt is a casual yet elegant place to eat in Poipu. There is even a sushi bar that has some of the freshest fish you'll eat!
This romantic restaurant is open every day for dinner. You can enjoy some ribs, lobster, and crusted mahi, amongst others. For dessert, try the flourless chocolate cake while you enjoy watching the sunset with your love.
12. Sam's Ocean View
Sam's Ocean View is located in Kapaa and is a friendly, fun place to eat. It is not a luxurious place to eat, but nothing beats the ocean view it has. The majority of the food here is found on the island of Hawaii.
Enjoy some smoked salmon, poke nachos, beef slider, shrimp, steak, and so many more incredible options.
13. Tidepools
Another one of the nice restaurants in Kauai is Tidepools. You'll be able to eat with your spouse at the lagoon at this romantic open-air restaurant. It is part of the Grand Hyatt Resort and is located in Koloa.
You eat in a bungalow on the lagoon filled with koi fish that is right next to a waterfall. The atmosphere is very romantic and it will be the best place to eat during your honeymoon.
14. Grand Hyatt Resort Beachside Experience
The resort offers a very romantic beachside dining experience for your honeymoon. Enjoy the Hawaii sky filled with stars as you listen to the soothing ocean waves and eat with your significant other.
You'll get a four-course meal with a private butler and a candle-lit dinner you'll never forget. This truly is one of the most romantic places to eat on Kauai!
15. Bull Shed
The Bull Shed is located in Kapaa and is a casual, relaxing oceanfront dining experience for couples. Enjoy lounging on comfy chairs with a drink in one hand with your spouse's hand in the other, all the while looking at the beautiful ocean next to you. Sometimes all you need for a romantic evening is a relaxing time!
This place in Kauai is known for having some of the best seafood and steak on the island! Choose from lobster, ahi, ribs, lamb, steak, chicken, and lots more. For dessert, grab the banana caramel cheesecake or the ice cream sundae.
16. Na Pali Sunset Dinner Sail
While this is not a physical restaurant, the Na Pali Sunset Dinner Sail is very romantic. You should try to do this one night for dinner as a couple during your trip. You'll sail in the ocean to go sightseeing while having drinks, appetizers, and a delicious dinner.
Enjoy some nice teriyaki chicken with hummus, cheese, crackers, rice, salad, and a fudge brownie for dessert. Watching the sunset on a boat in the ocean is a surreal experience.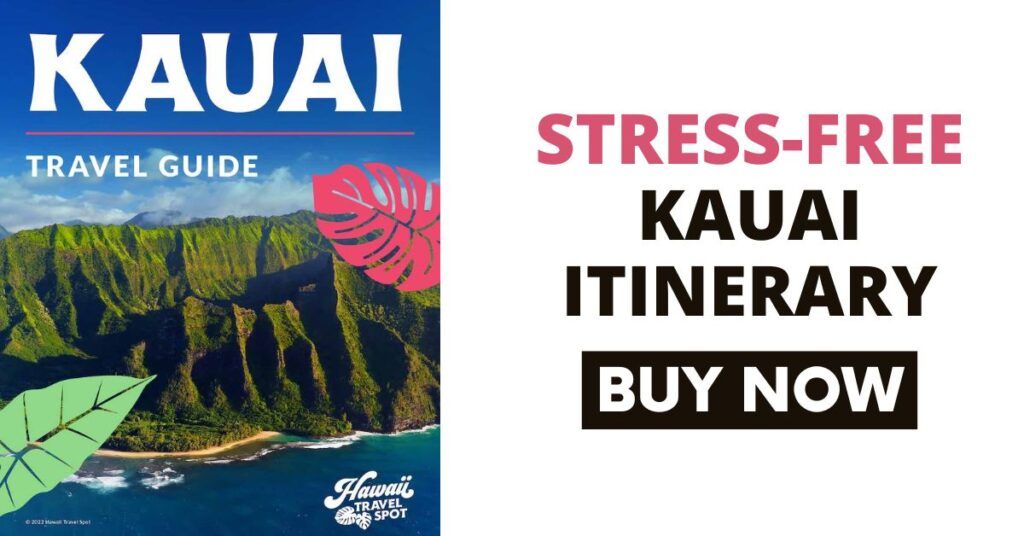 Romantic Places to Eat on Kauai FAQS
Are there any romantic restaurants in Kauai on the beach? 
Yes! Some of the best romantic Kauai restaurants are right on the beach. What better way to eat as a couple than with the view of the ocean? Most of the romantic restaurants in Kauai have oceanfront seating for you to enjoy.
Is Kauai a good place for a honeymoon? 
Kauai is so beautiful and is a great place to spend your honeymoon as newlyweds. It is a smaller island and is not a popular tourist one, so it will be less crowded and a more intimate experience.
Is the food good in Kauai? 
One of the best things about eating at any of these Kauai restaurants during your trip there is that you will find locally grown and harvested food. Most of the restaurants use 90% of the food grown in Hawaii to create their delicious dishes.
Romantic Kauai Restaurants Wrap Up
These are some of the most romantic restaurants in Kauai! Eat at as many of these restaurants for a romantic dinner in Kauai during your trip. Any of these choices will give you a romantic dining experience that you'll remember forever.