Are you dreaming of a trip to Hawaii but are worried about the cost of a Hawaii hotel? Find out how to save money on hotels in Hawaii and budget-friendly Hawaii hotel recommendations.
This post about how to save money on hotels in Hawaii contains affiliate links which means if you purchase something from one of my affiliate links, I may earn a small commission that goes back into maintaining this blog.
Planning a vacation to Hawaii on a budget? You don't want to miss this article!
We'll show you how to save money on hotels in the Aloha State. From booking early to using points, we've got all the tips and tricks you need to know.
Who doesn't love a good bargain? Saving money on your hotel stay in Hawaii means you can spend more money enjoying all the island has to offer. And with our helpful tips, it's easier than you think!
Keep scrolling to find out how to save money on hotels in Hawaii so you can plan the Hawaiian vacation of your dreams without blowing your budget!
Want to skip all the planning and just access my detailed Hawaii itineraries complete with daily schedules, fun activities, and travel hacks? Click the button below.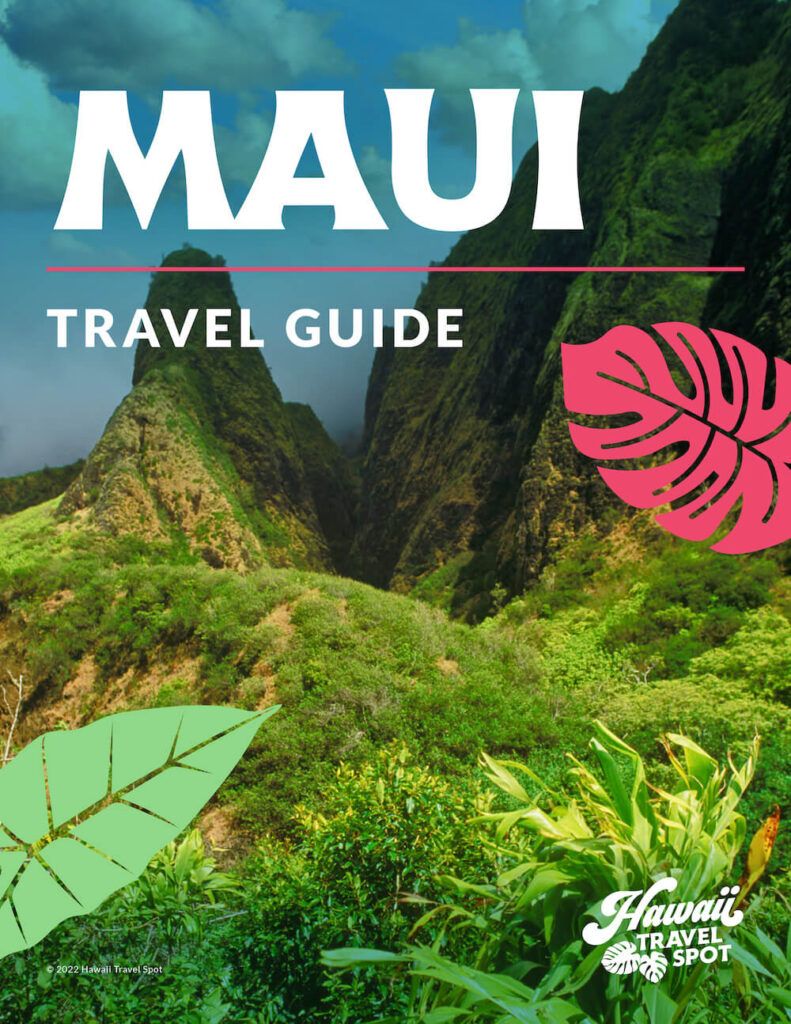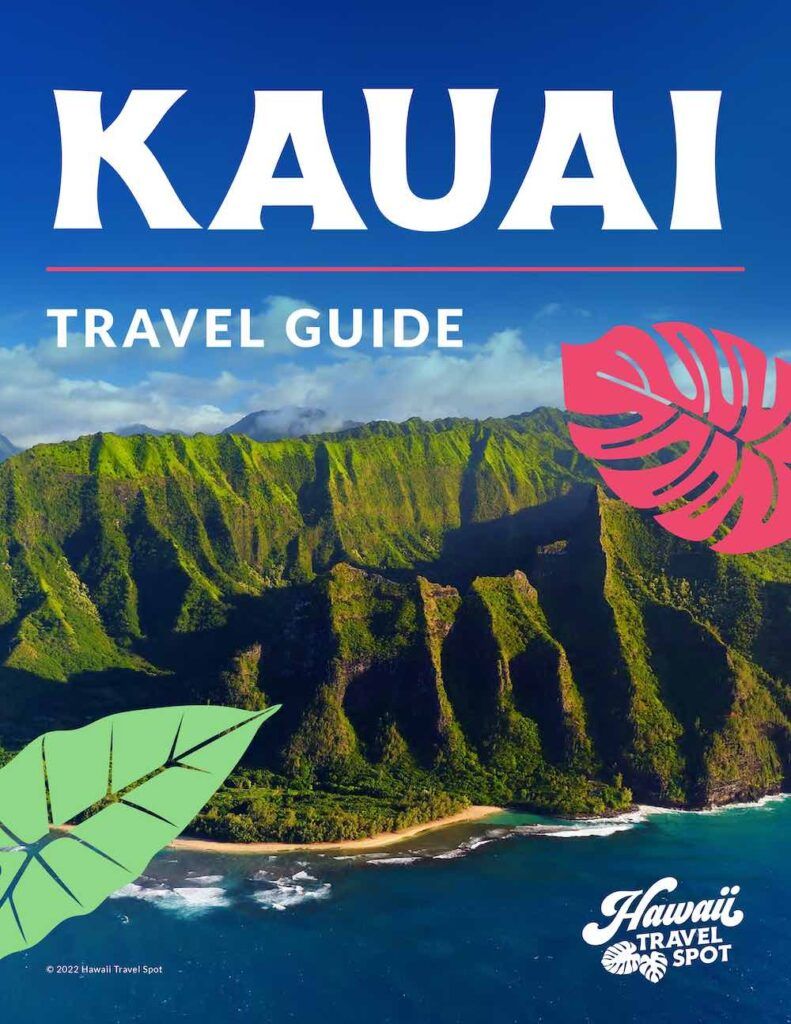 What Are Ways to Save Money on Hawaii Hotels?
1. Book Ahead of Time
It's a great rule of thumb to do this on any vacation or trip you're planning on taking, but it's suggested to book your hotel rooms about 60 days ahead if possible when you're traveling to Hawaii.
This ensures that you'll have more flexibility and a wider range of options while booking your trip and will generally also have a better selection of prices as well.
Pro Tip #1
Avoid weekend stays if possible for your trip to Hawaii! One of the easiest ways to save money on hotels in Hawaii is by planning your vacation during the weekdays.
Pro Tip #2
When booking your hotel in Hawaii, be sure to read the fine print and check into resort fees, parking fees, and amenities. These things can definitely affect how much you're spending overall!
2. Look into Package Plans
Sometimes you can find great package plans that include airfare, car rentals, and nightly accommodations at a bundled rate to help you save money on hotels in Hawaii.
Do some research and compare prices before locking anything in as you can often find great rates in bundles. We've had some great luck booking trips through Costco Travel.
You should also check sites like Travelocity or Expedia to compare prices across all the accommodations you need. Oftentimes, these sites will help you get a comprehensive look at everything you need for your trip and you'll be able to find great rates!
3. Travel During Off-Peak Times of the Year
Hawaii is best known for its stunning beaches and breathtaking views, making it a perfect summer destination.
However, if you're looking to save money on hotels in Hawaii for your trip, you might want to consider traveling during off-peak season. That means avoiding the tourist-filled summer season and traveling during the fall, winter, and spring before it gets busy!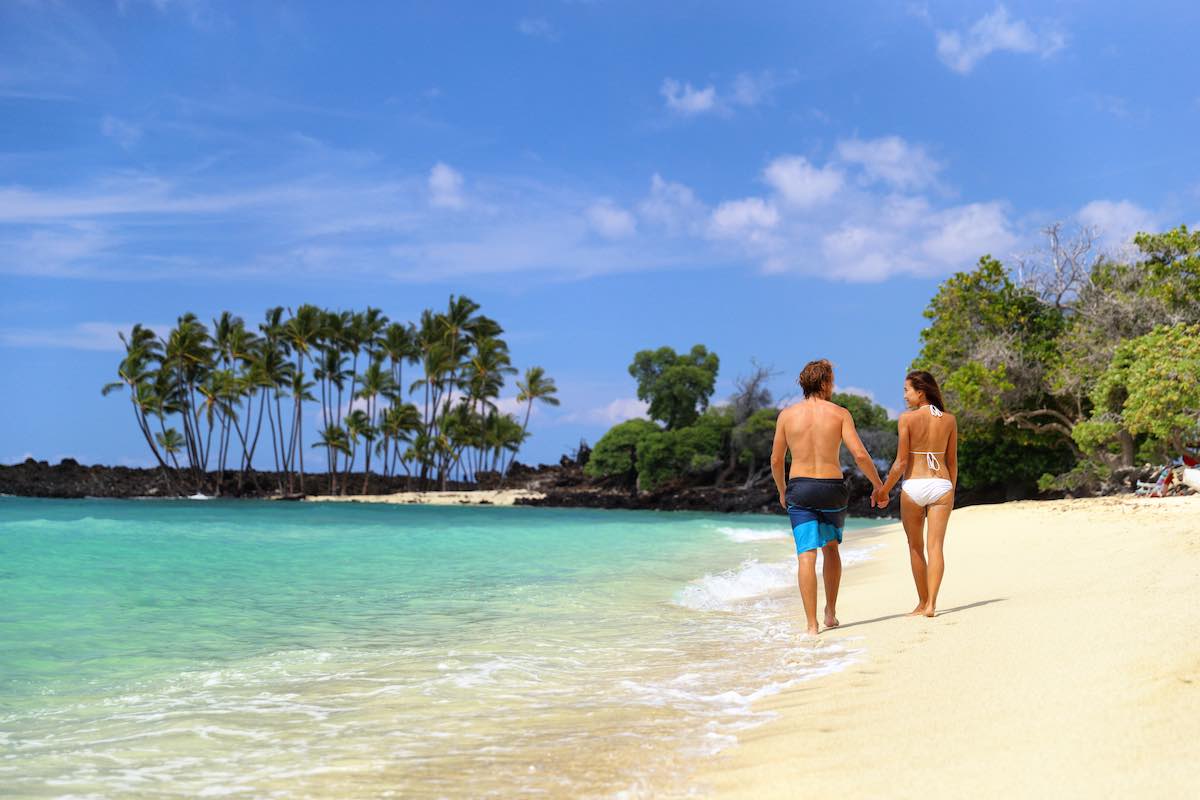 Hotels will have better rates during off-peak season as they're trying to get people into their rooms when the tourists are all gone.
Look into the shoulder season months (mid-April to June and September to mid-November) as airline tickets could be cheaper during these times as well. Of course, as a reminder, none of the seasons are a bad time to visit Hawaii!
4. Sacrifice Amenities for Budget
If you're looking to save money on hotels in Hawaii, you're likely looking to enjoy the experience outside of your hotel much more than the experience of staying in.
If you're willing to sacrifice some larger amenities like the ones available at resorts, consider staying at a smaller hotel or hostel, or even a rental like a VRBO!
Ideally, you'll be spending the majority of your trip to Hawaii outside of your nightly accommodations and it will really just serve the purpose of being a place to sleep!
5. Save Money by Making Your Own Meals
If you're really looking to stick to a strict budget and save money on hotels in Hawaii, consider grocery shopping for things to cook and eat while you're there.
Eating at hotel restaurants adds up quickly. And room service will always be an added fee as well. Avoid all those extra fees by cooking your own meals and staying in!
If you want to explore local food options as well, consider just doing breakfast and lunch at your hotel and going out for dinner to minimize your costs of dining out during your vacation.
The less you spend on meals, the more you'll be able to budget toward your other priorities for your vacation trip to Hawaii!
6. Travel with a Friend
Of course, in this case, two is always better than one. If you're splitting the cost of a hotel with someone, it'll be much easier to save money on hotels in Hawaii!
Whether it's someone you're close enough with to share a bed and split the cost of a room with only one bed, or you need multiple beds in the same room, it'll likely still be cheaper to split with someone either way!
Traveling with a plus-one is always a great way to reduce travel costs and make great memories with people that are important to you.
7. Use Points
There are lots of credit cards that offer travel benefits, such as points you can redeem at specific hotels. You can earn points by using the card to pay for your travel or general purchases.
Do your research and find the right credit card for your needs.
Many hotel chains also have free programs where you can enroll and earn hotel points. This is a great option for people who travel a lot and have a preferred hotel brand.
Save Money with Points
Here are the best credit card offers for people who travel and want to use points to pay for airfare and hotels in Hawaii.
Where to Find Budget-Friendly Hotels in Hawaii
Cheap Hotels on Oahu
Oahu is the most populated Hawaiian island and has the most hotels in Hawaii for all price points. While there are tons of places to stay on Oahu on a budget, here are my top picks:
Cheap Hotels on Maui
Maui is a very popular choice for tourists. While it's known for having a lot of luxury accommodations, there are actually quite a few places to stay on Maui on a budget. Here are my top recommendations:
Cheap Hotels on Kauai
Kauai is one of my favorite islands to visit because it's pretty laid-back and there are lots of affordable outdoor activities. There are also some budget-friendly Kauai accommodations worth checking out. Here are my top picks:
Cheap Hotels on the Big Island
The Big Island is typically the most affordable Hawaiian island to visit. There are tons of free or cheap things to do there. You can also find a lot of budget-friendly Big Island hotels. Here are my top picks:
Booking Hotels in Hawaii on a Budget Wrap Up
Hawaii is an expensive destination to visit. However, there are lots of ways to look for Hawaii hotel deals to save you money. I hope you have a fabulous trip!