Planning a trip to Kauai and want to explore the main town of Lihue? Scroll to find the best things to do in Lihue Kauai, including where to eat, cool tours, and where to play!
This list of things to do in Lihue Kauai contains affiliate links which means if you purchase something from one of my affiliate links, I may earn a small commission that goes back into maintaining this blog.
Planning a trip to Kauai? You won't want to miss these amazing things to do in Lihue!
Kauai is one of the most beautiful and diverse islands in Hawaii. There's so much to see and do, it can be hard to know where to start.
That's why we've put together this guide of the top activities and attractions for tourists in Lihue. This is the main town on Kauai and it's where the Kauai airport is located.
With so many amazing things to experience, we hope this article will help you plan your perfect Kauai itinerary.
Keep scrolling to find out the best things to do in Lihue Kauai for all types of travelers!
Don't have time to read a bunch of Hawaii blog posts and reviews? Here are some of our top picks for visiting Kauai.
Popular Kauai Tours/Activities
Favorite Kauai Resorts/Hotels
Grand Hyatt Kauai (this Poipu resort has a luxurious pool area, romantic restaurants, and a stunning ocean view)
Koloa Landing Resort (this is a luxury resort with an amazing pool area and truly spacious rooms)
Royal Sonesta Kauai (we LOVE the pool here because it's the largest one in Hawaii)
Want to Rent a Car in Hawaii?
One of the best places to rent a car in Hawaii is Discount Hawaii Car Rental because they get the best rates from top national companies like Alamo, Dollar, Thrifty, Avis, Enterprise, Budget, and Payless.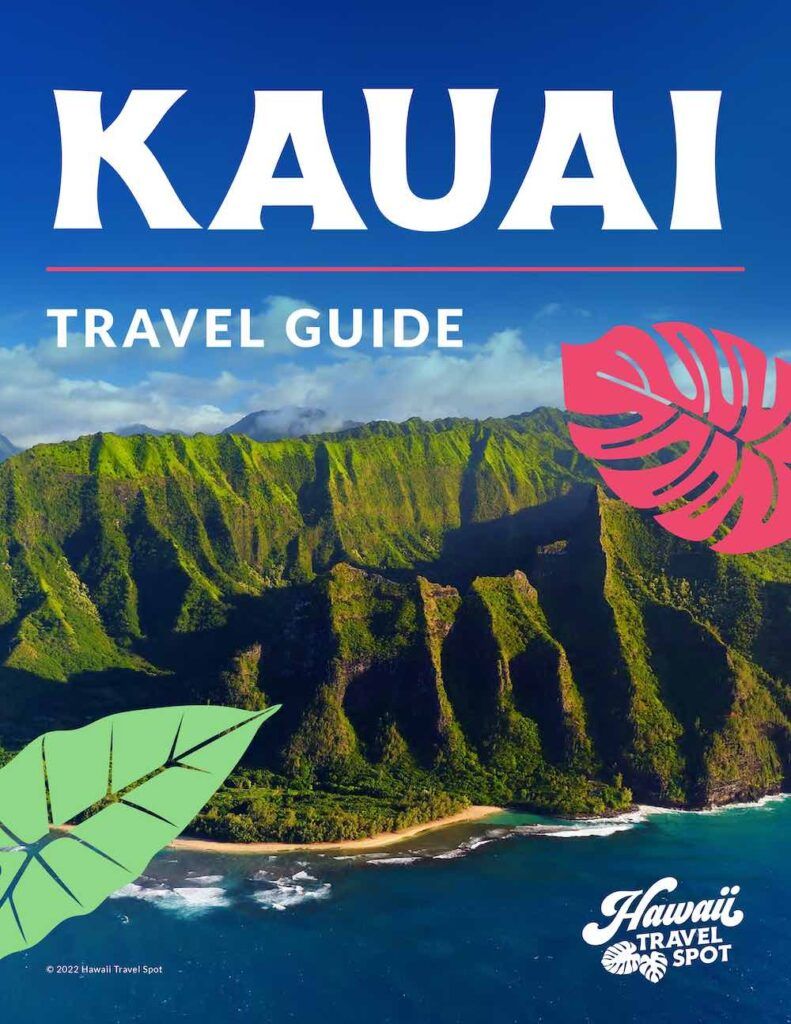 Best Things to do in Lihue
As you plan a trip to Lihue, Kauai, consider this list of some of our personal favorite activities to do in Lihue, Kauai!
1. Play at Kalapaki Beach
While you're in Hawaii, it almost feels like an obligation to visit one of its famous beaches. With white-sand shores and crystal clear waters, Kalapaki Beach truly fits our imaginations when we think of Hawaii's shores.
Kalapaki Beach fronts the Royal Sonesta Resort in Lihue and is not only beautiful but convenient! Partially shielded from immense waves by off-shore barrier reefs, the beach is perfect for activities such as surfing, swimming, and paddleboarding!
After you relax for an afternoon at the beach, be sure to stop by local eateries such as Kalapaki Beach Hut or Duke's Barefoot Bar to get delicious picnic lunches, famous shave ice, tacos, and hand-crafted cocktails!
2. Try The Best Malasadas in Hawaii
Malasadas were first brought to Hawaii by Portuguese plantation laborers in 1878. Although they were originally Portuguese pastries, Hawaiian flavors such as ube and tropical fruit were slowly incorporated until they became what you can taste today!
Filled with flavored cream, coated with powdery sugar and cinnamon, light, and perfectly fluffy, these doughnut-like pastries are perfect after a long day or for a relaxing afternoon by the beach. Whether or not you have a sweet tooth, these pastries are worth trying out!
Hawaii has some of the best Malasadas in the world. Still, the Kauai Bakery is considered the best of the best, awarded the title of the "Best Malasadas in Hawaii" very recently. While you're there, be sure to take advantage of the sweet photo ops!

3. Go to a Luau
Luaus are one of the best ways to experience delicious Hawaiian cuisine and learn about Hawaiian culture simultaneously! For a relaxing activity filled with fun, attend a luau, sit back, enjoy the food, and watch a beautiful performance!
Every luau you may watch in Kauai and Hawaii will be distinct, whether it's the food, subject matter, or performance!
There are two awesome luaus in Lihue: Smith's Tropical Paradise Luau and Luau Kalamaku.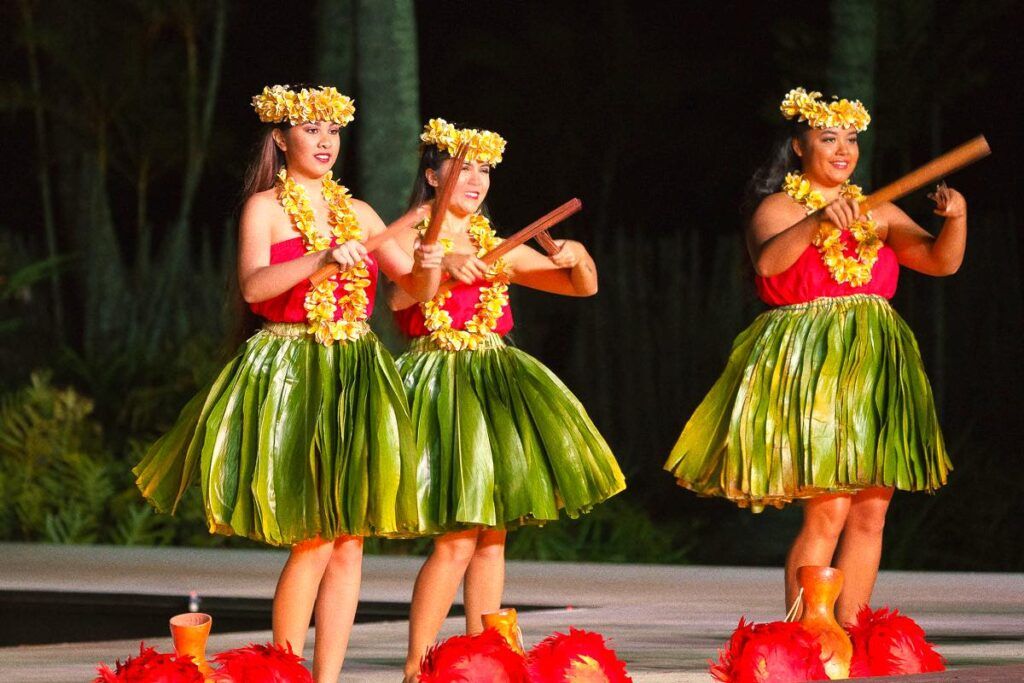 Smith's Tropical Paradise Luau occurs at a beautiful family garden in Wailua! This luau's beautiful performance incorporates aspects of culture from Hawaii, Tahiti, the Philippines, Japan and more! They also have a "show only" option if you want to save money. Check the latest rates and more information.
Luau Kalamaku is held at the Kilohana Plantation. This theatrical luau is performed on a stage in the middle of the room. Check the latest rates and more information.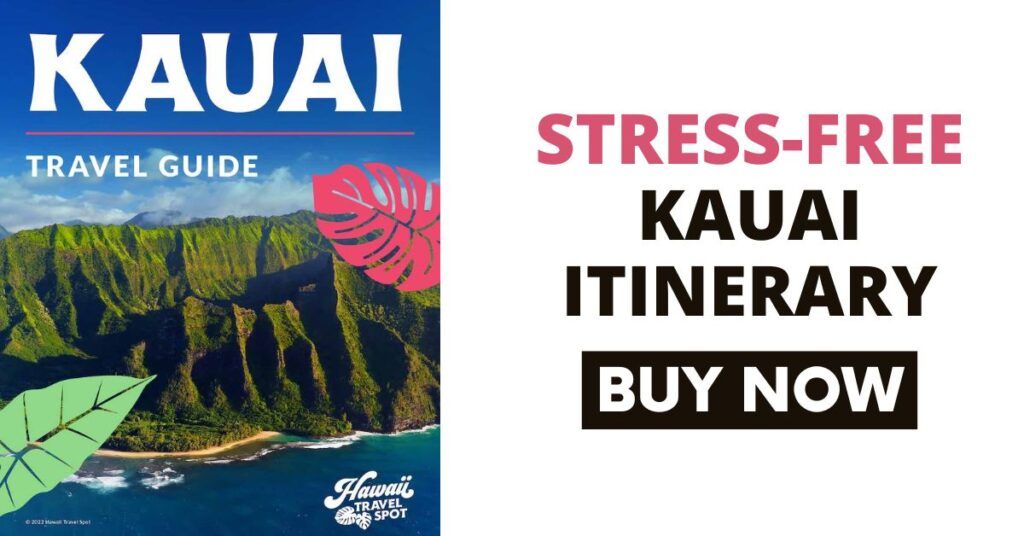 4. Take a Na Pali Coast Helicopter Tour
Helicopter tours are undoubtedly one of the best ways to experience Hawaii's beautiful landscapes.
Although many are intimidated by the price tag, tourists fail to understand the sheer awe a birds-eye view of the island brings to the beholder. And they conveniently take off from the Lihue Airport.
A full view of the Na Pali Coast is extremely hard to access on land, requiring you to go through an intense and somewhat dangerous hike – many tourists prefer to book boat tours instead. However, consider a helicopter tour if you're looking for a more private and high-quality option.
This 50-minute flight brings you to beautiful views of the Waimea Canyon, Jurassic Falls, Waiapuna Waterfalls, and of course, the Na Pali Coast. A highly personalized and private experience, you'll truly have a once-in-a-lifetime experience! Check out the latest prices and more details.
5. Taste a Plate Lunch at Mark's Place
Located in the industrial district of Puhi, Mark's Place is one of the best places to get delicious Japanese-Hawaiian fusion cuisine! Be sure to stop by for lunch here if you're in the area.
No matter how picky of an eater you are, you'll never leave unsatisfied with Mark's Place. I recommend the beef stew or loco moco, and the have some widely loved options such as Spam musubi and chicken katsu as well!
6. Go Golfing
Many are surprised that golfing is so popular in Hawaii, but the islands' tropical landscapes and beautiful views are the perfect setting for a relaxing game of golf.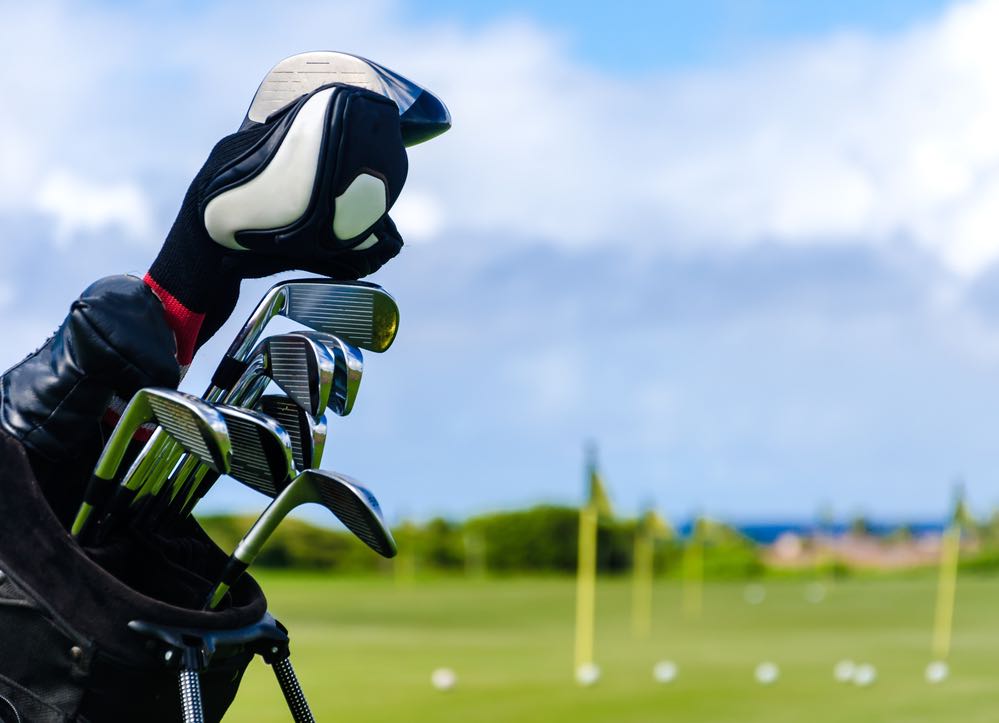 You'll be hard-pressed to find better courses, surrounded by lava rocks, mountain ranges, and beautiful tropical plants, with flawless weather and clear skies, you'll be hard-pressed to find better courses!
Whether you're an experienced pro or hoping to learn, Kauai's golf courses will offer you options.
If you're having trouble finding a good place to golf, some of the best courses in Lihue are the Puakea Public Golf Course, Ocean Course at Hokuala, or the Wailua Municipal Golf Course. All of these courses offer club rentals, so don't worry about the hassle of bringing your own!
Book a Hawaii Photo Shoot
Whenever we travel to Hawaii, we almost always book a photo shoot with Flytographer. They are super easy, affordable, AND it guarantees that I'll have more than just selfies. You can get $25 off if you book through this link or use the code HAWAIITRAVEL.
7. Learn How to Surf
Hawaii's beautiful beaches, with their flawless sand shores and beautifully clear waves, are the perfect place for surfing. Although you may see countless experienced surfers braving the waves of Hawaii's beaches, you may feel hesitant to try it out yourself.
If you've ever wanted to learn how to surf but have no idea where to start, consider doing so in Hawaii, the world's surfing capital. Kalapaki Bay offers private surfing lessons led by an expert guide, so you'll be riding the waves in no time!
As you prepare for your trip to Hawaii, don't worry about purchasing or packing your own surfboard or safety gear. They'll provide everything you need for a safe and fun surfing adventure, so just bring reef-safe sunscreen and a swimming suit! Check the latest rates and availability.
8. Go Mountain Tubing
Mountain tubing in Kauai is immensely popular, as it is a unique, fun, and educational activity everyone can enjoy! Sit back, relax, and admire the view as you float along Kauai's irrigation channels and rivers!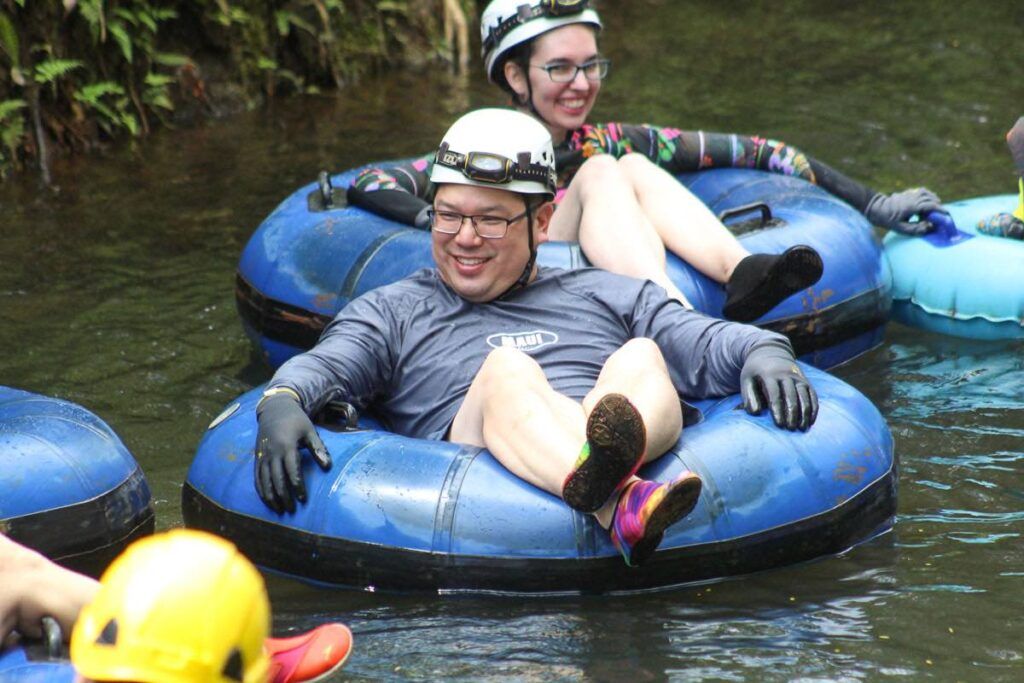 This is an especially perfect way to enjoy some hidden gems of Kauai that'll be less crowded than more popular attractions. Especially notable are the Old Lihue Plantation ditches and the beautiful waterfalls you'll pass by!
Be sure to pack extra clothing for after the adventure, as you'll likely get sprayed by water at some point during the adventure! Check the latest rates and availability.
9. Learn Samoan Fire Knife Dancing
Samoan Fire Knife Dancing is one of the most complex practices you'll see in Hawaii, and although it is stunning, it can be dangerous and takes years for performers to master. So, you may be asking, how are tourists meant to learn it in the span of a few lessons?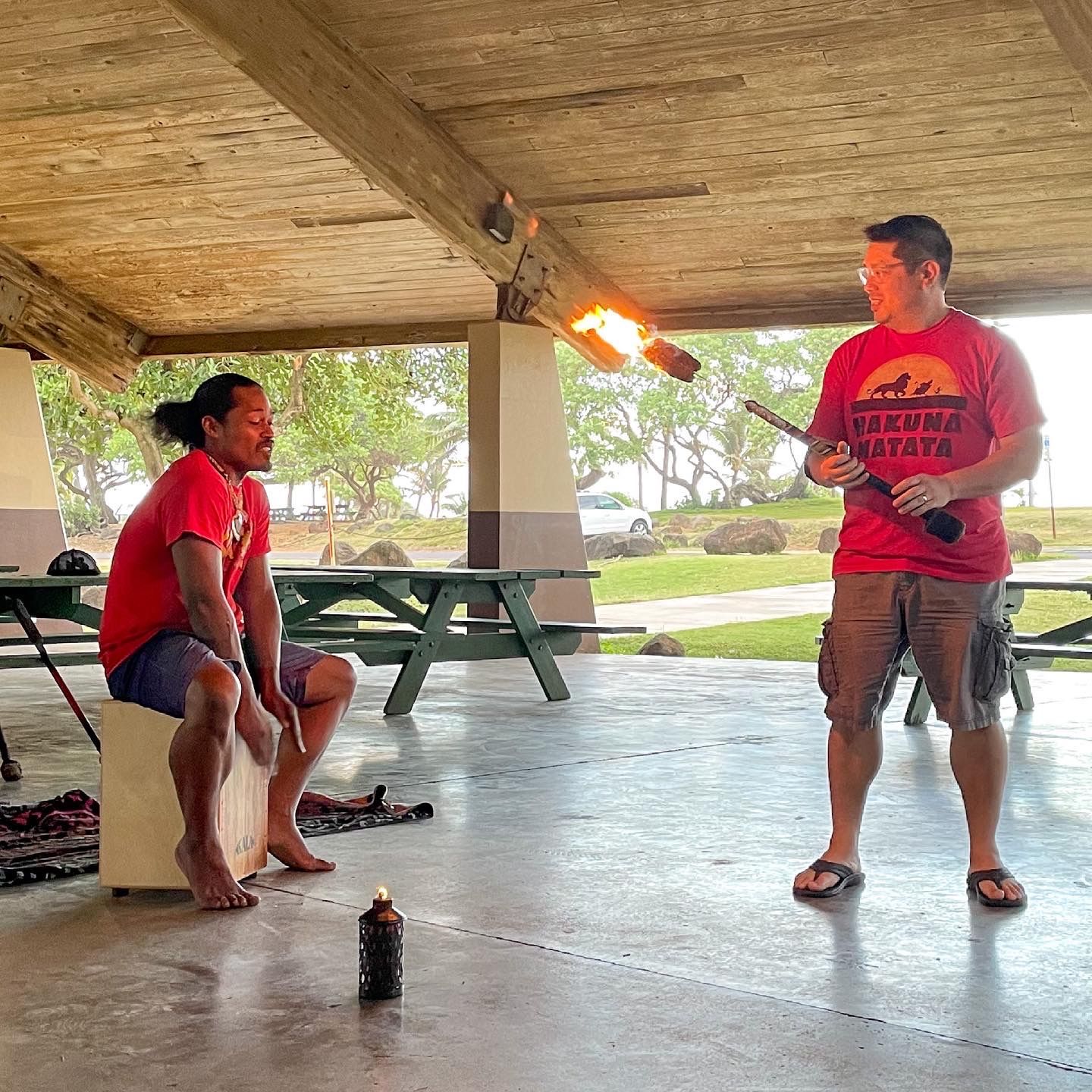 These Samoan Fire Knife Dancing lessons, although not fully comprehensive, teach participants about basic movements and techniques. You'll even be allowed to work with fire towards the end of your time there!
You'll also be able to work with an authentic, locally made Samoan fire blade as well as experienced expert performers. After your lesson is over, you'll even be treated to a live demonstration! Check out the latest rates and more information.
10. Explore the Kauai Museum
If you're looking for something to do on a rainy day in Kauai, definitely consider checking out the Kauai Museum!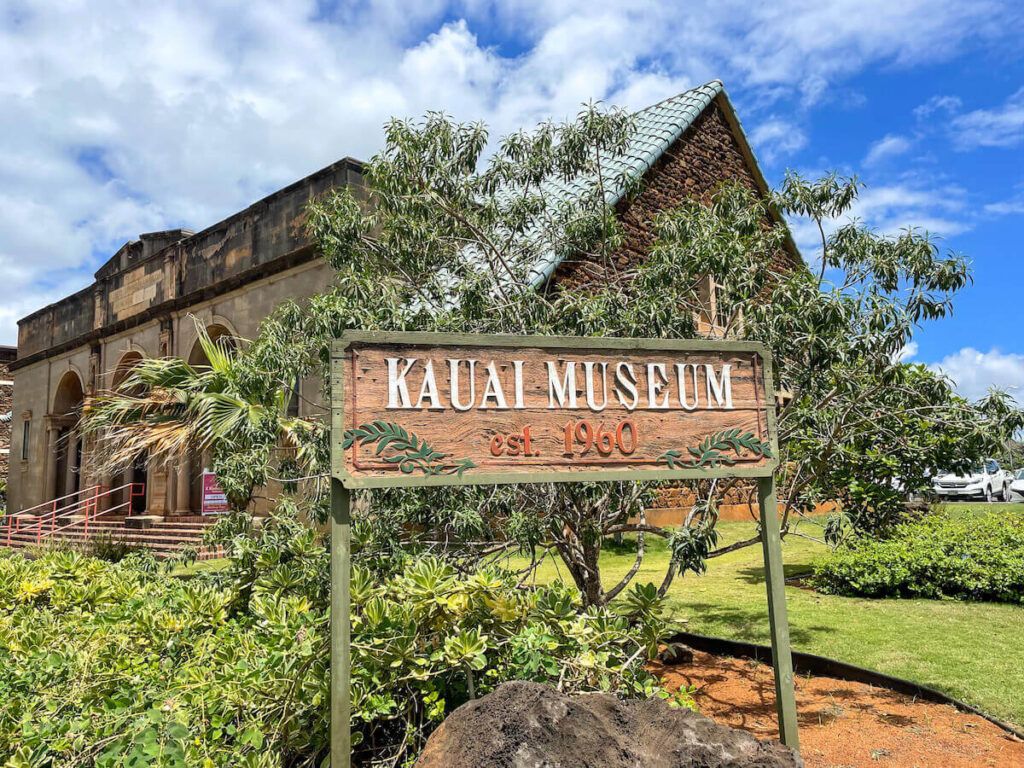 Open every day of the week, visiting the Kauai Museum is an incredibly educational experience that'll create incredible immersion into Hawaiian culture and history!
Whether you'd like to explore their various exhibits, learn about early native Hawaiian culture, or even buy some unique souvenirs at their gift shop, you'll certainly have a blast at Kauai Museum!
11. Go Shopping
Kauai has a wide array of incredible shopping opportunities that allow you to bring back souvenirs and clothes and support local artisans. Whether you're looking for beautiful hand-crafted jewelry or casual aloha shirts, you won't be disappointed by Kauai's options!
Although there are countless options for those who want to go shopping, some of the most popular malls are Coconut Marketplace, Kukui Grove Center, and the Shops at Kukui'ula. My personal favorite is Hilo Hattie right in Lihue!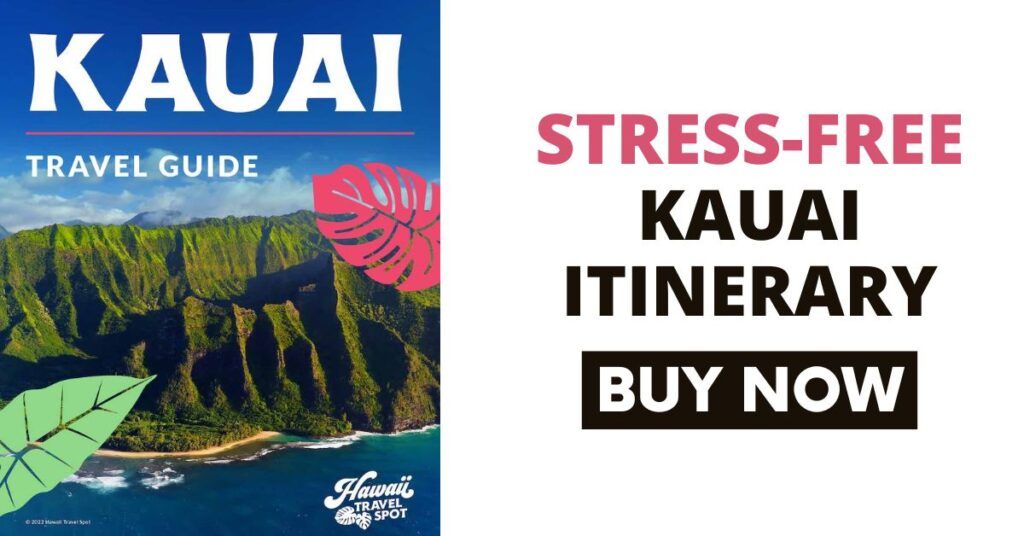 12. See Fern Grotto
Fern Grotto is another installation of Smith's Kauai. Consisting of a two-mile river journey, the Fern Grotto Cruise is focused on spreading love and knowledge of Kauai's culture and history. Join the cruise for an unparalleled educational experience!
As you sail to the Fern Grotto Landing, you'll be able to admire the beautiful riverside greenery, which was once considered the capital of Kauai and the birthplace of their royalty. Your tour guide will tell you all about the culture and history of the places you pass!
You'll also be able to experience the songs and stories of the areas you pass through the service of talented live performers, and you'll even be able to learn how to dance a simple hula!
Finally, you'll land at Fern Grotto, a natural wonderland of fantasy-like formations, such as beautifully colored tropical plants, delicate Hawaiian flowers, and upside-down ferns that hang from the ancient ceiling! Check the latest rates and availability.
13. See Wailua Falls
Wailua Falls is considered to be off the beaten path, making it perfect for a tranquil picnic and afternoon of relaxation. The falls are easily accessible, located a short drive north of Lihue and visible roughly 3 miles down Maalo Road.
This is the most popular Kauai waterfall. As the waterfall comes into view, you may recognize it from the opening credits of Fantasy Land, a TV show that aired over thirty years ago that's now considered a classic.
Be sure to visit in the morning to catch a waterfall rainbow, or stay for an afternoon to take a relaxing swim!
14. Ride in an Outrigger Canoe
Also known as canoe surfing, riding an outrigger canoe is definitely one of the more thrilling activities you can do that combines the fun of canoeing with the heart-racing thrill of surfing!
If you've ever wanted to try surfing but have safety concerns, this may be the alternative for you!
Those interested in trying out canoe surfing should head to Kalapaki Beach, where you can find skilled tour guides and experts who will be happy to teach you how to canoe surf! Check out the latest prices and more details.
15. Take a Train Ride
The Kilohana Plantation is Kauai's most famous plantation. Although it has a huge variety of activities, its most popular may be the train ride, which is an incredibly fun and educational experience.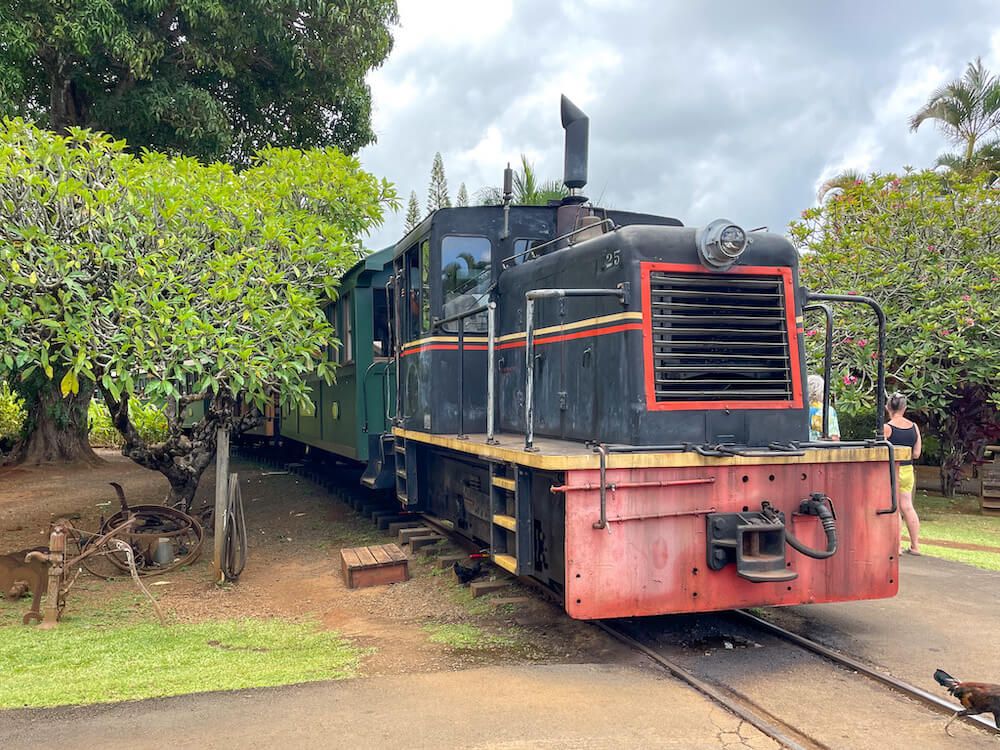 This short tour takes you on a journey through renovated historical plantations. Start out at original Hawaiian crops such as sugarcane and taro, continue through groves of tropical fruit, and admire exotic experimental plants such as cashews, hybrid mango, and atemoya.
One of the most popular activities here is definitely stopping by the animal farm, where you can meet friendly pigs, goats, and Stinely, a friendly family donkey!
This is also where you'll find Luau Kalamaku!
16. Go Ziplining
Ziplining is yet another way to get an unparalleled birds-eye view of the landscapes of Hawaii! Perfect for those who love a thrill, ziplining allows you to soar over mountains and valleys without the confining nature of a helicopter! Instead, you can feel the wind whistle as you fly!
And Kauai has some of the best ziplines in Hawaii!
Although there are a huge amount of tours for you to pick between, some tours consist of a day of guided fun that you shouldn't miss out on! Start the day by getting picked up by a friendly tour guide and driven to a private shield plantation as your tour guide tells you about the rest of the day.
You'll spend the rest of the day descending from the sugar plantation, zipping through seven uniquely named lines and seeing a huge variety of natural landmarks.
After a short hike, you'll be able to take a refreshing swim in a mountainous stream before you head back home for the day. Check the latest rates and availability.
17. Try Hamura Saimin
Hamura Saimin is a delicious noodle bar that serves the best noodles in all of Hawaii. With a unique fusion of Hawaiian and Japanese cuisines, Hamura Saimin serves unique food you won't be able to find anywhere else!
Located in the heart of Lihue, Hamura Saimin is best known for its lilikoi chiffon pies and saimin noodles. Made from wheat, egg noodles, and a dashi-based broth, saimin noodles are uniquely Hawaiian in every way possible!
18. Taste Koloa Rum at Kilohana Plantation
Located on the historical and famous Kilohana Plantation, the Koloa Rum Company provides opportunities to taste its award-winning rum every half hour. If you're a liquor enthusiast, this attraction is definitely worth a visit!
Made from pure sugarcane and twice-distilled rainwater, Koloa rum is described as unmatched smooth. With flavors such as Kauai White, Gold, Dark, Spice, Coconut, Coffee, Cacao, and Aged, you'll have a huge variety of things to try and experience!
As you try their rum and the "aloha" they infuse their spirits with, you may want to purchase some to take the flavor with you. Keep in mind that airport security is extremely strict when it comes to liquids, so you may be better off refraining from a purchase!
19. Try Hula Pie at Duke's
A delicious chocolate cookie crust, our favorite macadamia nut ice cream, and sinful hot fudge are the ingredients for Hula Pie, an iconic Hawaiian dessert served in huge portions perfect for sharing. Make sure to eat it with the whipped cream to give it an extra soft texture!
Hula Pie is the specialty of Duke's at Kalapaki Beach, but while you're at the restaurant, you can also check out their delicious traditional Hawaiian cuisine and than explore Kalapaki Beach, which has beautiful shores and views!
20. Enjoy a Kauai Food Tour
Hawaii's cuisine is known for being unmatched in quality and taste. Shaped by the unique ecosystem that the tropical environment of Hawaii produced, Hawaiian tastes are truly unmatched in every sense!
If you're interested in experiencing a huge variety of Hawaii's foods, consider checking out the Downtown Lihue Tour, an all-inclusive package that includes tastings from various famous restaurants in Lihue.
From purely authentic Hawaiian cuisine to unique Mexican-Hawaiian fusion food to simple burgers and fries, the Downtown Lihue Tour will undoubtedly introduce you to flavors you'll remember forever! Check out the latest rates and more information.
21. Kayak the Wailua River
Kayaking is a relaxing and safe activity that's best enjoyed in a beautiful environment, which is why the Wailua River is the perfect place to do so! Sit back and relax as you pass by lush tropical forests and beautiful small waterfalls!
End your kayaking experience by having a relaxed picnic near a beautiful, waterfall-fed pool, which is a great spot for swimming and cliff diving! Check out the latest prices and more information.
22. Visit Opaekaa Falls
Two miles up from Route 580, the Opaekaa Falls is extremely accessible and a popular tourist destination. While many feel off-put from the crowds that often gather here, especially in the afternoons, the beautiful view makes it absolutely worth a visit!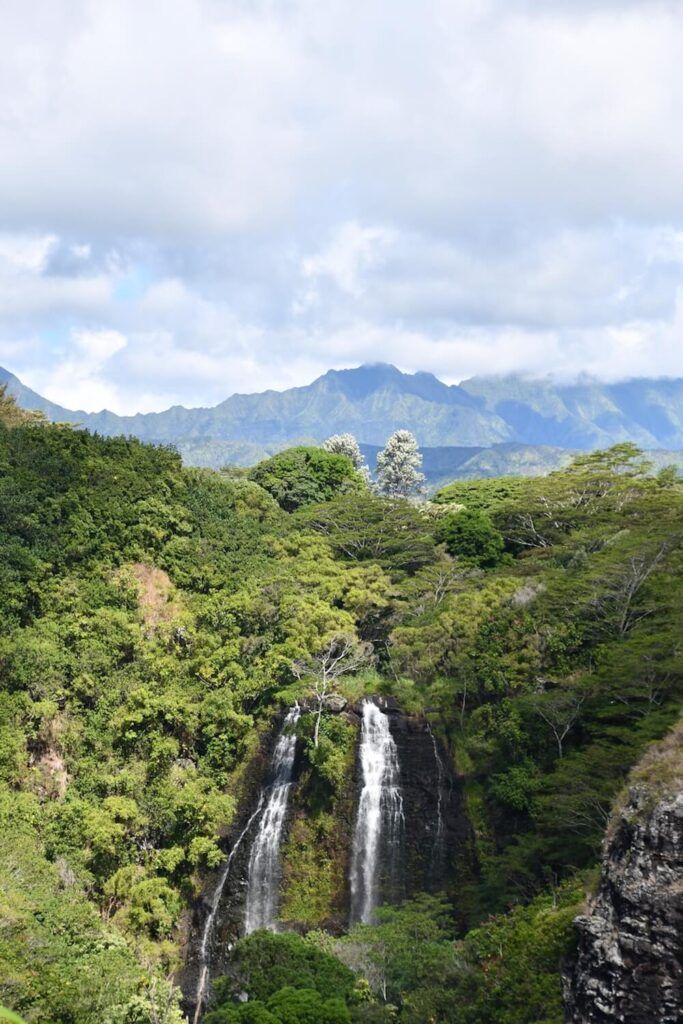 With free parking and restroom accommodations, Opaekaa Falls is the perfect easy stop for you to put into an empty space on your itinerary! There are also amazing photo ops and a stunning view of the nearby river.
Whether you choose to stop by the scenic lookout with a perfect view of the waterfall or a vantage point across the street with a beautiful view of the Wailua Valley, the views won't disappoint you! Just be sure to visit after rain, or the waterfall may dry to a mere trickle.
23. Have Breakfast at the Tip Top Café
This cafe has been in business for over 100 years and has a unique twist on traditional American breakfast dishes. Be sure to check out their delicious fluffy homemade pancakes, topped with guava jam, macadamia nuts, and more!
24. Visit a Farmer's Market
Visiting a farmer's market is definitely one of the best ways to give back to Hawaii's community, as you'll be supporting local farmers and artisans! The three farmers markets in Lihue: one in Kukui's Grove, one sponsored by the County, and one in the Vidinha's stadium.
Shopping at Kauai farmers markets has a huge variety of benefits. As you shop, you'll be able to meet and chat with local farmers and learn more about their way of life. Many are also willing to share priceless growing tips or recipes!
You'll also be able to access the highest quality of farm-to-table produce and fruit on the islands, allowing you to cook your own food and eat healthily during your vacation! This is especially for people renting homes or BnBs with access to appliances and cooking tools.
25. Check Out The Grove Farm Homestead Museum
If you wish to truly immerse yourself in the lifestyle and culture of those living in Hawaii's past, be sure to check out the Grove Farm Homestead and Sugar Plantation, a beautifully preserved 100-acre homestead acquired by George N. Wilcox in the 1800s.
As you plan your visit here, remember that reservations are required to engage in most activities and tours here and often book out pretty quickly. So, be sure to visit their website and reserve a ticket as soon as possible!
26. Take a Scenic Flight Over Kauai
Experience a relaxed and tranquil flight over the sights and landscapes of Kauai through this safe and comfortable flight tour! This tour gives you a bird's eye view of Kauai, making it incomparable to any other option!
The aircraft itself is quite different from commercial aircrafts with immense windows built for sightseeing, comfortable and cushy seats that are spaced apart, and even on-board amenities served by friendly attendants!
As you pass over some of the most iconic Kauai landmarks such as Na Pali Coast, Hanalei Valley, Kapaa, Poipu, and Wailua River, be sure to ready your camera for some amazing photo ops! Check out the latest prices and more details.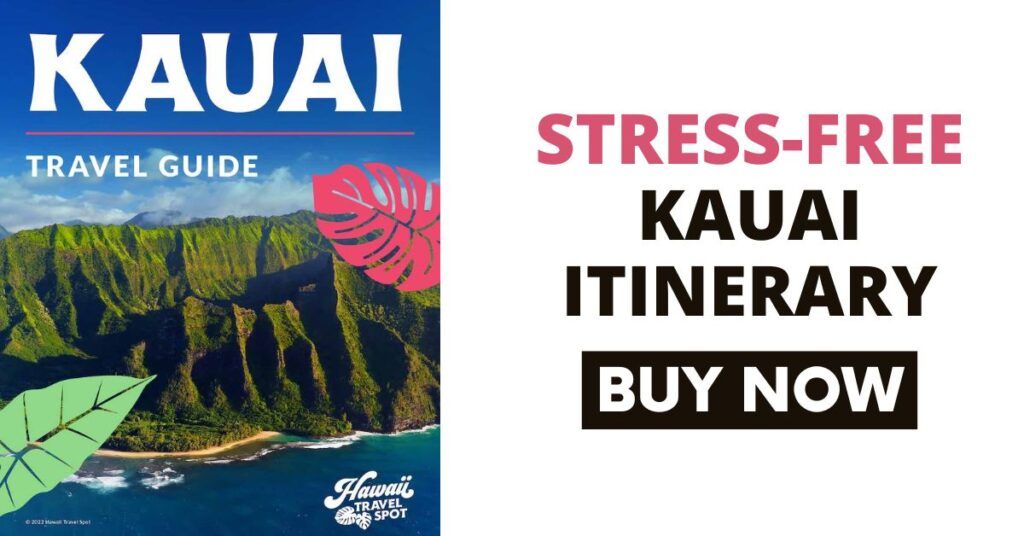 Lihue Kauai FAQs
What should I pack on my vacation to Lihue, Kauai?
The weather in Lihue is perpetually pleasant, with clear skies and warm sunshine, so I'd definitely recommend you pack some summer clothing such as shorts and T-shirts! However, since you are in Kauai, you should definitely prepare for some outdoor activities and bring gear such as longer pants, hiking shoes, and more! Check out my full Kauai packing list!
Is Lihue a safe town to visit?
Yes, absolutely! It's definitely less "tourist-y" than other towns in Hawaii such as Honolulu, and it's largely populated by friendly locals, so the atmosphere is very relaxed and friendly. Although this is the case, make sure to use your common sense and don't leave valuables laying around!
What's the time difference between Lihue and the Mainland?
Hawaii follows Hawaii Standard Time and does not follow Daylight Savings Time, so it's 5 hours behind Eastern Standard Time and 2 hours behind Pacific Standard Time during December-February. Add an extra hour to the difference during March-November.
Where to Stay in Lihue
If you were wondering where to stay while having fun in Lihue, there are plenty of options! From luxury resorts to rental cottages, there are many places to stay in Lihue!
Our most frequented resort is the Royal Sonesta Kauai, a 5-star resort with amazing accommodations located near the airport, providing convenient access to several nearby activities.
If you're looking for something more lowkey, you can also check out the Timbers Kauai Ocean Club or the Kauai Beach Resort & Spa!
Lihue Kauai Activieis Wrap Up
Now that you have some information on the best things you can do while visiting Lihue, Kauai, we hope that you have some more activities to add to your itinerary! Here's to an amazing vacation that you'll remember forever!