Planning a trip to Oahu and want to explore the Windward town of Kaneohe? Scroll to find the best things to do in Kaneohe Oahu, including where to eat, awesome Kaneohe hikes, top beaches and more!
This list of things to do in Kaneohe Hawaii contains affiliate links which means if you purchase something from one of my affiliate links, I may earn a small commission that goes back into maintaining this blog.
Planning a trip to Oahu and want to visit Kaneohe?
One of the best towns I've always recommended people stay in is Kaneohe, located on the Windward side of Oahu. It's perfect for people seeking to escape the crowds in Waikiki.
If you are considering staying in Kaneohe, keep scrolling to learn about the best things to do including places to eat at, the best beaches, and more!
If this is your first time traveling to Kaneohe, you may need some help filling out your itinerary.
We will make your vacation as easy and smooth as possible by informing you about activities, tips for having fun, and some of our personal favorite spots around town that may be more obscure!
Seeing as many tourists have trouble deciding what to do, this article may help you come to a decision and have an amazing Kaneohe vacation!
Keep reading to learn about the best things to do in Kaneohe, Hawaii!
Don't have time to read a bunch of Hawaii blog posts and reviews? Here are some of our top picks for visiting Oahu.
Popular Oahu Tours/Activities
Favorite Oahu Resorts/Hotels
Want to Rent a Car in Hawaii?
One of the best places to rent a car in Hawaii is Discount Hawaii Car Rental because they get the best rates from top national companies like Alamo, Dollar, Thrifty, Avis, Enterprise, Budget, and Payless.
Want to skip all the planning and just access my detailed Oahu itinerary complete with daily schedules, fun activities, and travel hacks? Click the button below.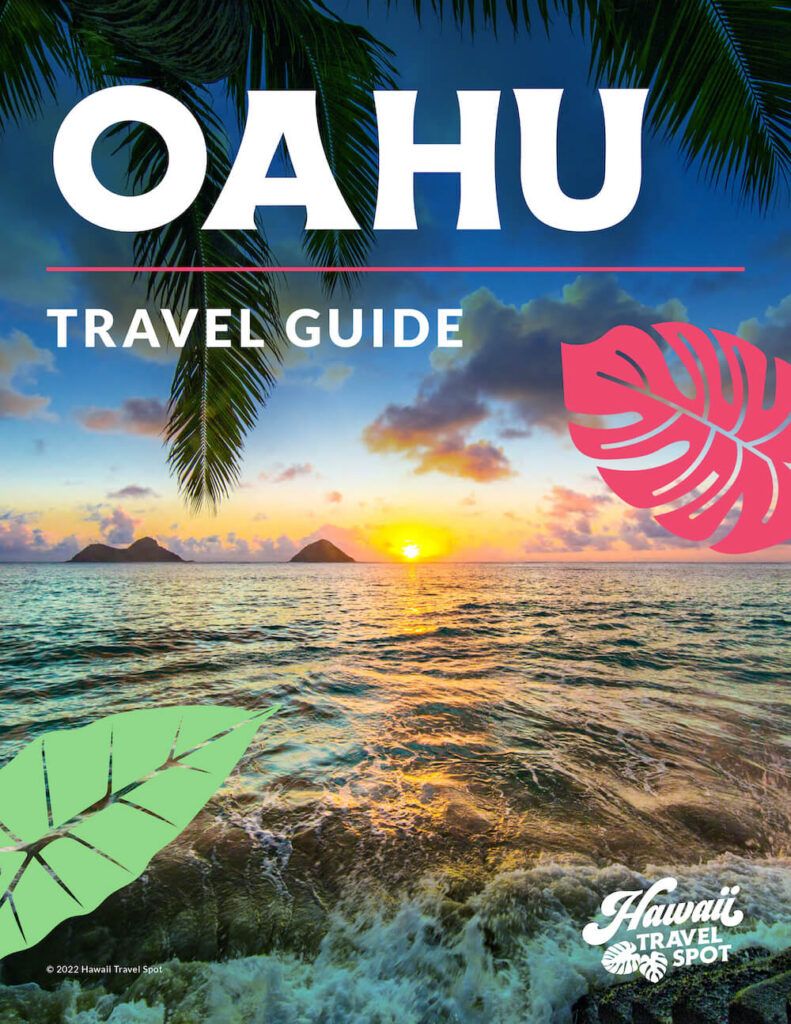 Where is Kaneohe?
Kaneohe is located northeast of Honolulu, the capital of Hawaii, and is a 19-minute drive from the Daniel K. Inouye International Airport along I-H-3 E and HI-63 N. It's located on the windward North Shore of Oahu near Kailua.
Fun Things to Do in Kaneohe Oahu
Kaneohe has a huge variety of fun activities anyone will enjoy! Here are some of our favorite places that anyone will love exploring and experiencing.
1. Visit Botanical Gardens
The botanical gardens of Hawaii are one of the best ways to experience a huge variety of flora and fauna, especially those from Hawaii's one-of-a-kind ecosystem! Check out a botanical garden if you need a place to relax and admire beautiful architecture and views.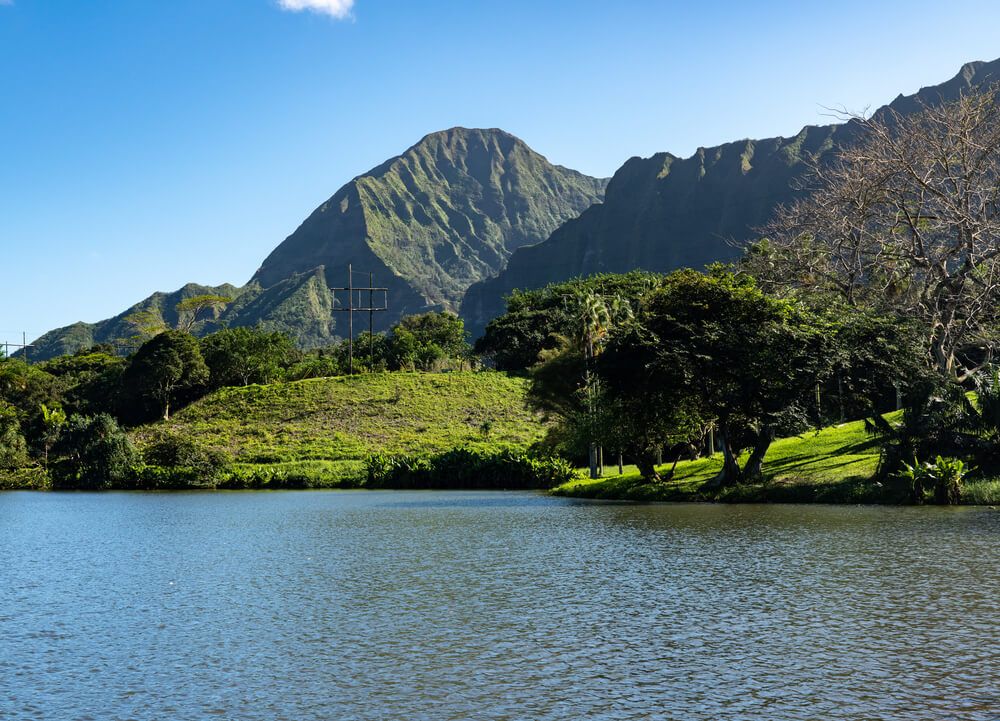 One of the most popular Oahu botanical gardens is the Ho'omaluhia Botanical Gardens, 400 perfectly preserved acres of one of the only wetland swamps remaining in Hawaii. Take a relaxing stroll or drive down the road to learn why this garden is nicknamed a "peaceful refuge!"
This garden in particular is actually built and managed by the U.S. Army Corps of Engineers in an attempt to preserve the endemic species found in the area. And they did a great job!
While you're visiting, be sure to leave no trace and clean up any trash you may produce!
2. Play Golf
Although golfing is an entry on this list that many are surprised by, Hawaii is an amazing spot for this leisurely activity! In Hawaii, you'll golf in tranquil silence without the din of cars or even other tourists, surrounded by beautiful landscapes and unmatched views.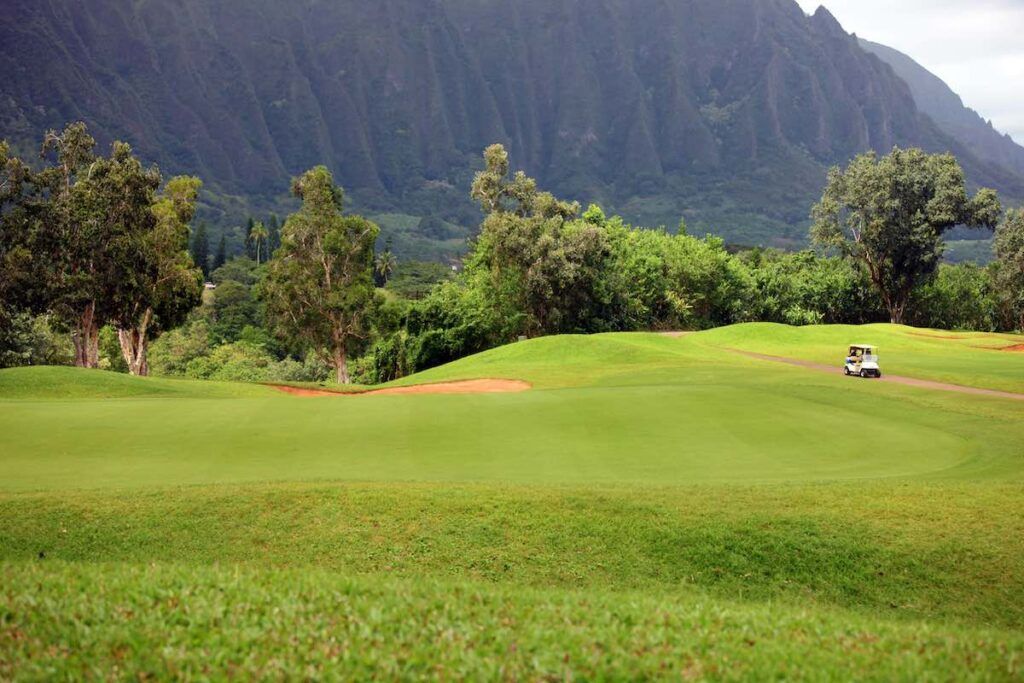 One of the best courses in Hawaii is the Koolau Golf Course, although you also have options such as the Bay View Golf Course and the Pali Golf Course.
The Koolau Golf Course has three 18-hole courses, some of which can be very difficult! I went golfing with pink balls and lost over twenty of them. Fun fact: President Obama golfed there the day after we did!
The Koolau Golf Course is surrounded by mountains and has a stunning view of the Pacific Ocean, so even if you're a beginner golfer, I'd definitely check it out!
3. Do a Kaneohe Bay Sandbar Tour
The Kaneohe Bay is truly a wonderland for those interested in any water activities! Whether you'd like to learn how to surf, snorkel, paddle board, or simply sit back and enjoy some beautiful scenery, Kaneohe Bay's got you covered!
What confuses many about the Kaneohe Bay is that it is actually a stretch of beaches and docks across the length of the land, so you'll definitely be able to find a relatively isolated beach free from tourist crowds!
One of the most popular Kaneohe Bay activities is a boat ride to the Kaneohe Sandbar.
The Kaneohe Bay Sandbar is and attraction considered to be a miracle by many, which is fitting considering how shallow this stretch of ocean is in the middle of the ocean. It's perfect for swimming! Check the latest rates and availability.
4. Head to an Oahu Farmers Market
There are so many benefits to visiting a local farmers market in Hawaii that it's impossible to name them all in one article! The Farmers Market at Windward Mall is open on Wednesday and Sunday and is absolutely worth a visit.
Shopping and buying food at a farmers market is one of the best ways to support local artisans and give back to the community. You'll also be able to meet some unique people, learn about their ways of life, and even share recipes!
The fresh fruit and produce you'll doubtlessly find at farmers markets are also some of the best examples of farm-to-table foods – they'll likely taste better and retain more of their nutrients.
If renting an Airbnb, you could even consider cooking a meal or two with these ingredients!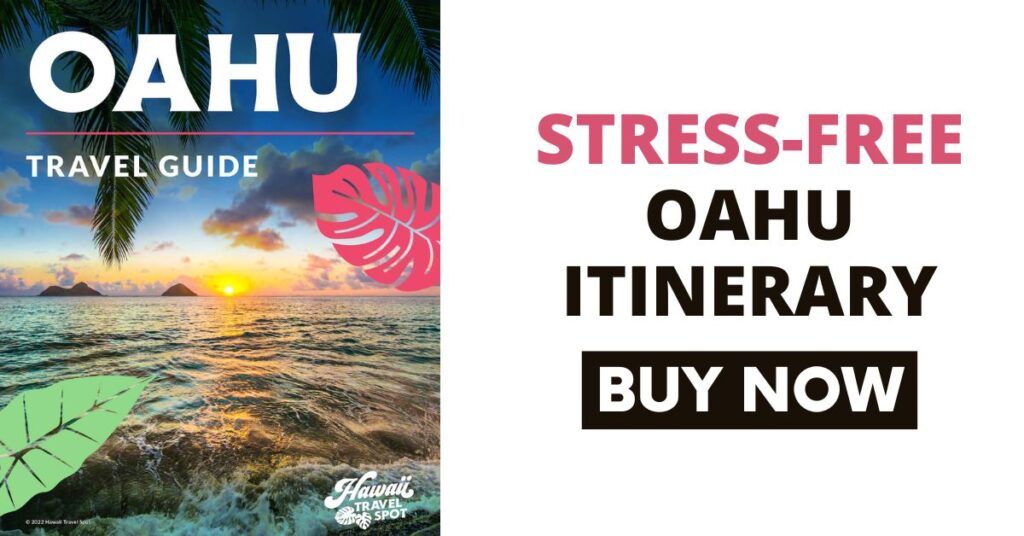 5. See the Byodo-In Temple
The Byodo-In Temple is a spot of cultural and historical significance, first built in 1968 to celebrate the centennial of the first Japanese immigrant's arrival in Hawaii.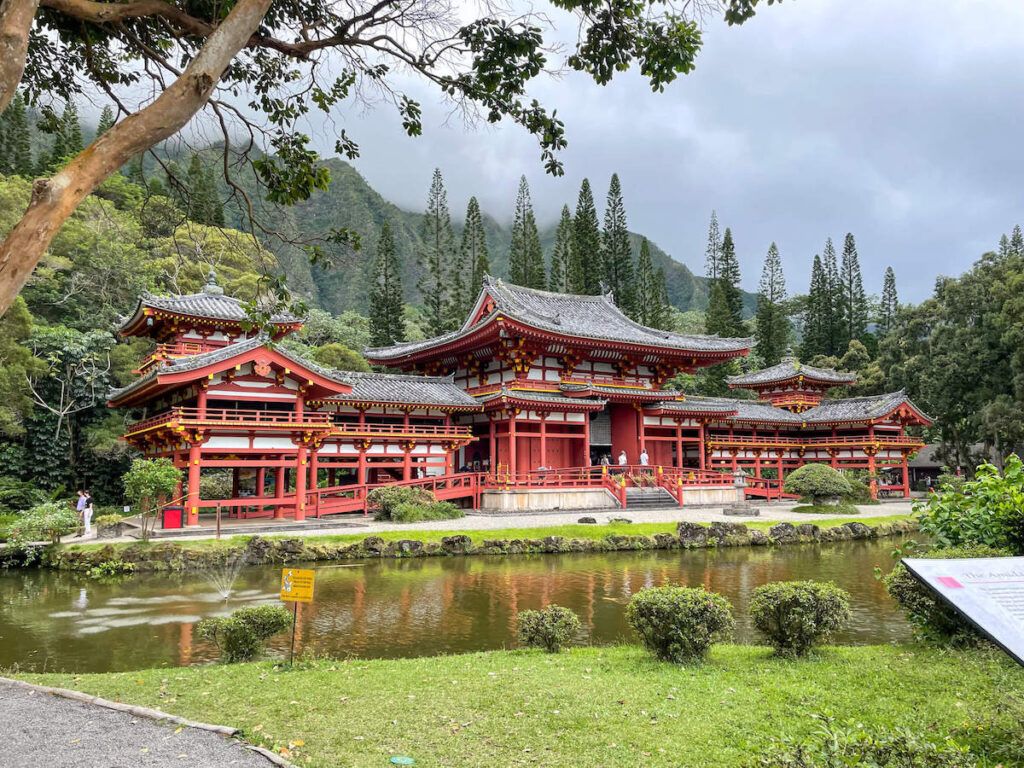 Despite being a Buddhist temple, it is open to people of all kinds and faiths for visitation, worship, and meditation. If you want to experience beautiful culture and inner tranquility, consider checking out the Byodo-In Temple!
6. Do Bay View Activities
Although I've already mentioned the fun and accessibility of casual golfing, Bay View also has a miniature golfing course perfect for amateurs or families with children! They have a 18-hole or 36-hole course that you can choose between depending on how much time you have.
While you're in the area, also be sure to check out their 400-foot-long zipline. Perfect for thrill-seekers, the zip-line will take you on an airborne adventure with a stunning birds-eye view of Kaneohe Bay!
Other activities at Bay View include visiting the Bay View Bar and Bistro and participating in Mini-Putt.
Book a Hawaii Photo Shoot
Whenever we travel to Hawaii, we almost always book a photo shoot with Flytographer. They are super easy, affordable, AND it guarantees that I'll have more than just selfies. You can get $25 off if you book through this link or use the code HAWAIITRAVEL.
7. Go on Kaneohe Hiking Trails
Hiking is one of the best ways to spend time, observe, and learn about the unique ecosystems that Hawaii is home to. Luckily for you, Kaneohe has some amazing hiking opportunities that you should definitely check out!
Friendship Garden
The Friendship Garden is a 10-acre stretch of hiking land with a loop trail stretching 0.5 miles long.
Many appreciate it because you don't have to be in good shape – consider it a relaxing stroll with breathtakingly beautiful views! Be sure to get there early so you don't run into parking hassles.
Ulupaina Trail
A more challenging hike for the athletically inclined is the Ulupaina Trail, a 3.6 mile loop trail with amazing panoramic views of the Chinaman's Hat and the Pacific Ocean. I would keep in mind that the trails can get muddy and slippery, so wear proper shoes!
One of the best parts of the Ulupaina Trail is that it's a relatively obscure tourist attraction, ensuring that you'll only rarely run into other tourists. Many consider this feeling of isolation important while spending time with nature!
Pu'u Ma'eli'eli Pillbox Trail
Another Kaneohe hiking trail much more popular is the Pu'u Ma'eli'eli Pillbox Trail, which takes two or 40 minutes to complete depending on which trailhead you pick. This is a happy medium in terms of difficulty.
The Pu'u Ma'eli'eli Trail has a beautiful view overlooking forests, the Ko'olau Mountain Range, and the pillbox, or a small bunker built during World War II.
While you're in the area, be sure to check out the Temple Valley Shopping Center and buy some souvenirs!
8. Visit Kualoa Ranch
Kualoa Ranch is maintained by a local family and has some of the best scenery and activities on the island.
Whether you'd like to see the filming site of many famous movies, have a picnic, or go on a hike, the Kualoa Ranch has options for you!
The most commonly enjoyed Kualoa Ranch activities are definitely the tours, which include (but aren't limited to):
9. Check Out The Best Beaches in Kaneohe
Kaneohe has a huge variety of beautiful beaches other than the ones along the Kaneohe Bay. A Hawaii vacation definitely wouldn't be complete without a relaxing beach day, so consider adding some of these to your itinerary.
Kualoa Regional Park
The Kualoa Regional Park is a beautiful beach set with amenities such as picnic tables, barbeque grills, and much more!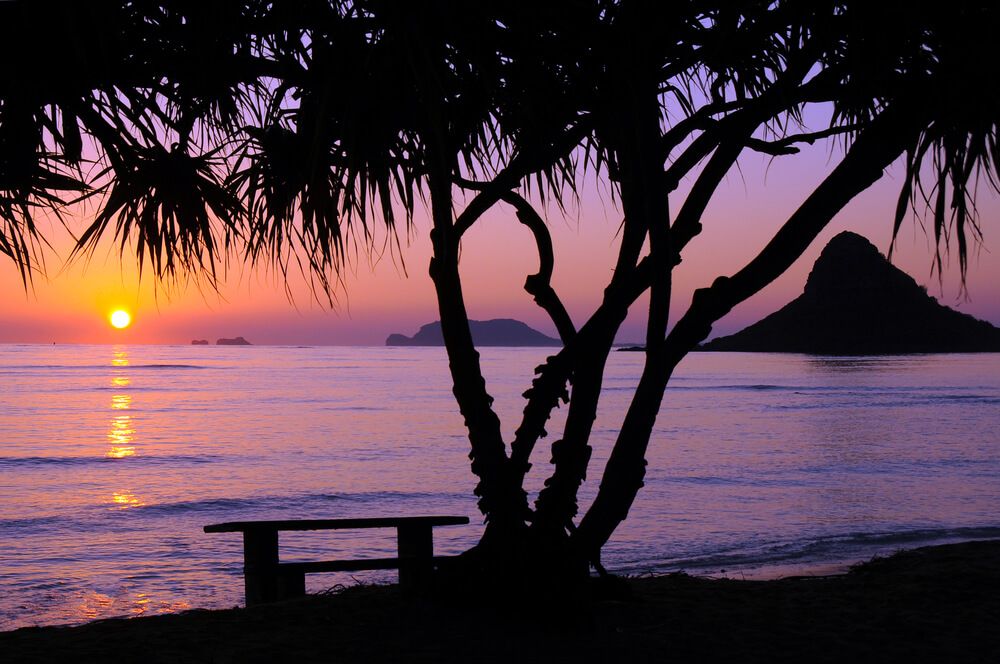 It's also located near other famous attractions such as the Chinaman's Hat and the Kualoa Ranch, so it's definitely worth a visit.
Kaneohe Sandbar
If you choose to visit the Sandbar Beach, you'll never experience anything else like it. This stretch of sand is actually located in the middle of the ocean and is exposed during periods of low tides, when boat tours are usually available to take you to enjoy!
Chinaman's Hat
Finally, if you were thinking of experiencing the isolated shores of the Chinaman's Hat, be sure to either kayak there or rent a private boat tour – swimming can be dangerous, as the tides are unpredictable and the waves are often very strong!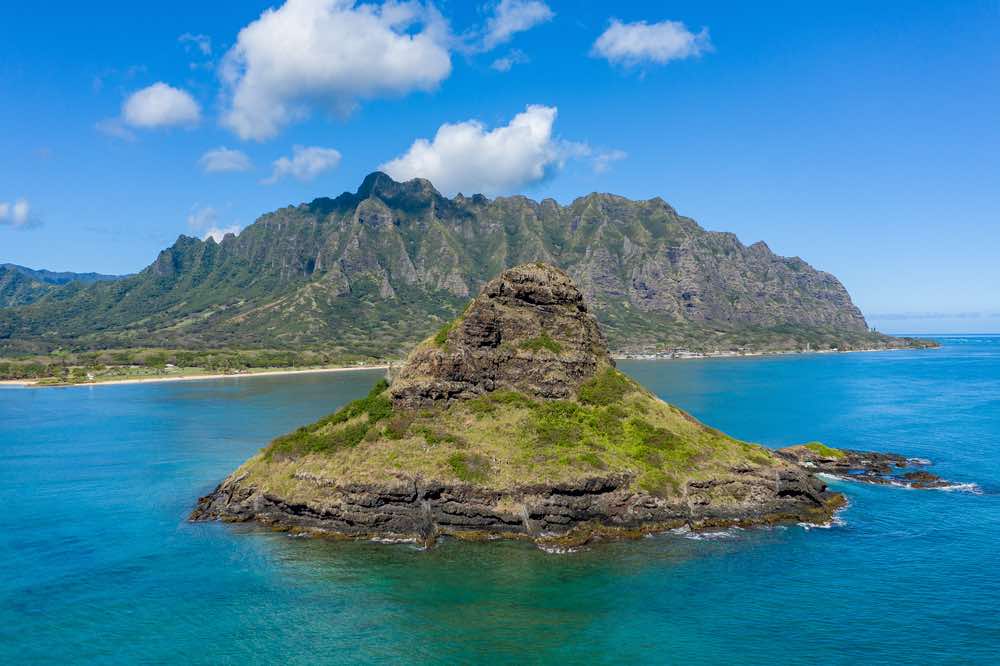 Many argue that the Chinaman's Hat is worth the hassle of getting there, as it is an isolated island with a stunning view of Oahu's Windward Coast. If you're a daring spirit who wants a real adventure, consider visiting the Chinaman's Hat!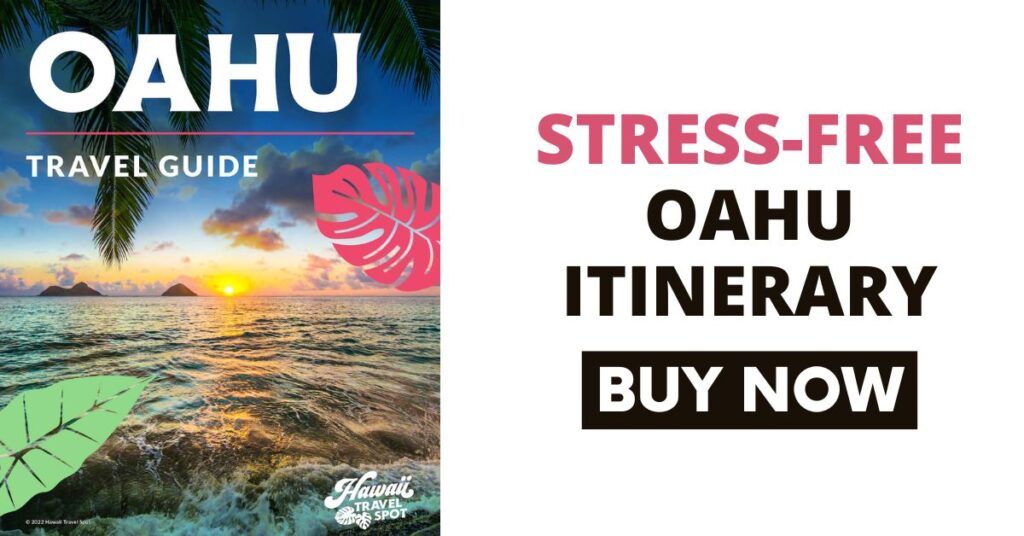 Best Places to Eat in Kaneohe
Looking for some amazing places to grab a delicious meal? Check out some of the restaurants below!
Adela's Country Eatery
Adela's Country Eatery sources food locally and sustainably in an attempt to recreate the feeling of home-cooked meals – to great affect! Their food is packed with flavor and is a uniquely perfect fusion between traditional Hawaiian and Japanese cuisine!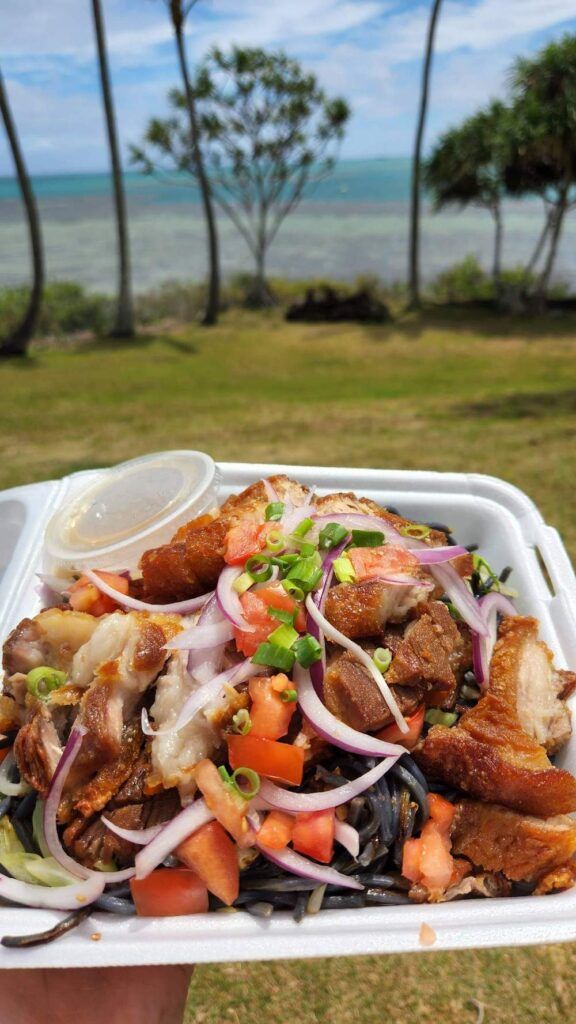 With unique menu items such as Okinawan Ube Sweet Potato Pasta and Pork Belly Malunggay pasta, you won't be able to find their food anywhere else. Their food comes in handy to-go boxes, making it perfect for a beach day.
Haleiwa Joe's
Haleiwa Joe's serves a perfect blend between American comfort food and traditional Hawaiian cuisine. With dishes on their menu ranging from luau crab dip to garlic bread, you're guaranteed to leave satisfied!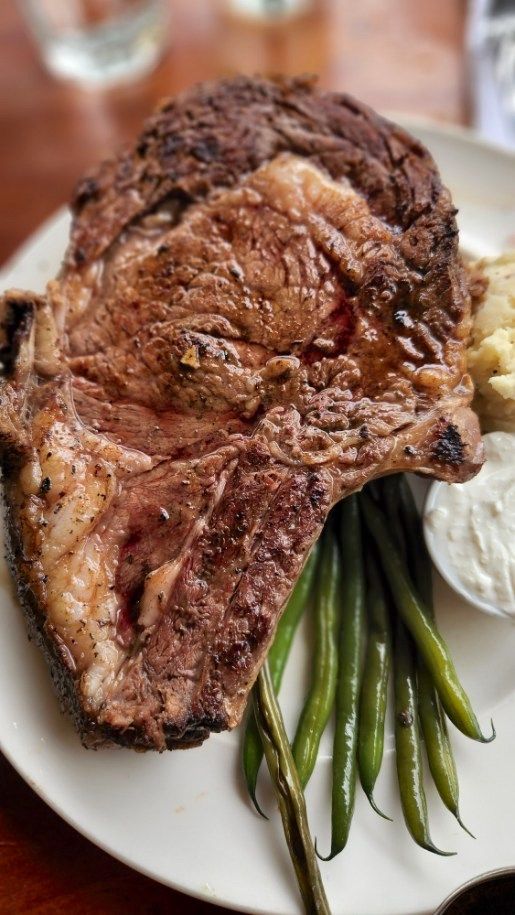 Haleiwa Joe's is conveniently located on the site of the Haiku Gardens, so you'll be able to enjoy beautiful scenery as you eat, especially because it is an open restaurant. Also be sure to check out their beautifully decorated koi pond.
Waiahole Poi Factory
The Waiahole Poi Factory is one of the rare places that sells traditional hand-pounded poi, a dish that many flock there to enjoy! They also make traditional Lau Lau, and all of their ingredients are locally sourced.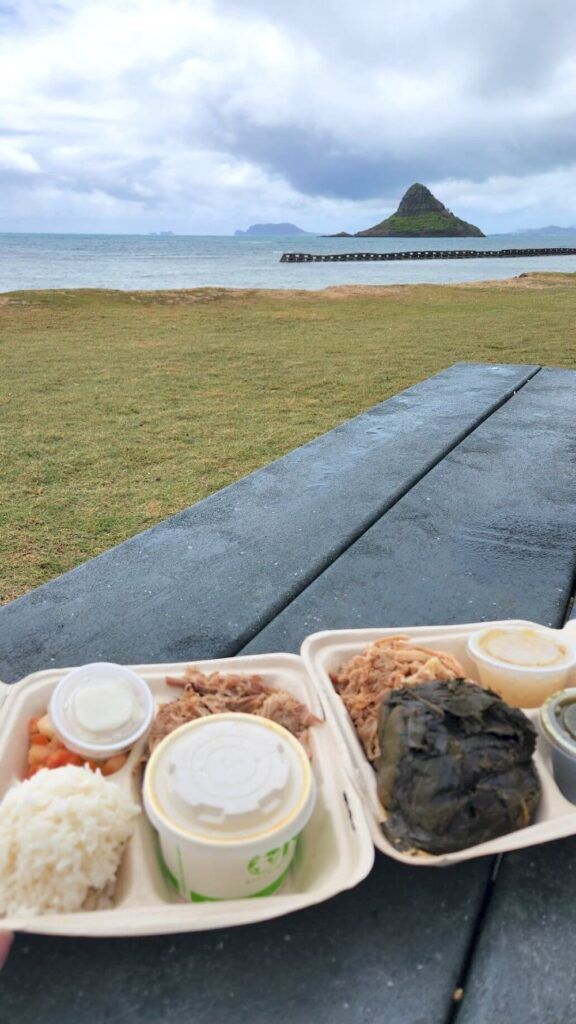 Poi is a traditional Polynesian food made from purple taro fruit, traditionally created by mashing cooked taro on a pounding board using a carved pestle. If you want to try this unique dish, be sure to visit the Waiahole Poi Factory!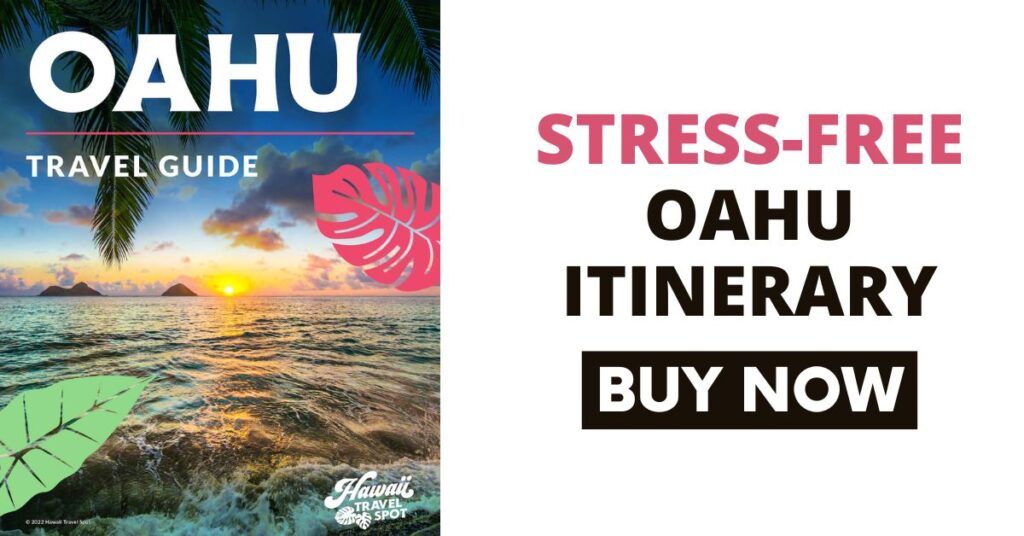 Kaneohe Oahu FAQs
What should I pack on my vacation to Kaneohe Oahu?
Hawaii is well-known for having good weather and clear skies, so I'd pack a lot of summer clothing! Be sure also to pack appropriate clothes for outdoor activities, especially hiking.
What are some of the best places in Kaneohe to go swimming?
Although you have too many options to count, some of the best places to go swimming are Kaneohe Bay or the Kaneohe Sandbar. Do keep in mind that you'll need to take a boat to get to the sandbar.
What is Kaneohe's connection to the military?
Many people who move there for permanent residence actually serve in the military! The Marine Corps Base Hawaii is located there.
Kaneohe Activities Wrap Up
Now that you've heard about some of the best activities to enjoy in Kaneohe, be sure to add them to your itinerary or Oahu bucket list!
Prepare for an unforgettable vacation to Oahu, where you'll make some unforgettable memories and have some once-in-a-lifetime experiences!