Planning a trip to Hawaii? Here are some things that you should definitely not be doing on a budget to ensure you have the best vacation possible!
This post about how to save money in Hawaii was written by Marcie Cheung (a Hawaii travel expert) and contains affiliate links which means if you purchase something from one of my affiliate links, I may earn a small commission that goes back into maintaining this blog.
Do you want to know the biggest things not to do on your Hawaii vacation?
I'm here to tell you about all the honest things you need to know about Hawaii if you are heading there soon.
So you know what things you need to do, and NOT to do. Here are some of the biggest things to avoid on a Hawaii vacation!
Curious about my expertise? With over 40 trips to Hawaii, my experience in the travel realm is hard to match.
By following this advice, your Hawaii vacation will be amazing, and without any disasters. You won't have any regrets when returning home from paradise.
Here are some of the biggest things NOT to do on a Hawaii vacation!
Want to skip all the planning and just access my detailed Hawaii itineraries complete with daily schedules, fun activities, and travel hacks? Click the button below.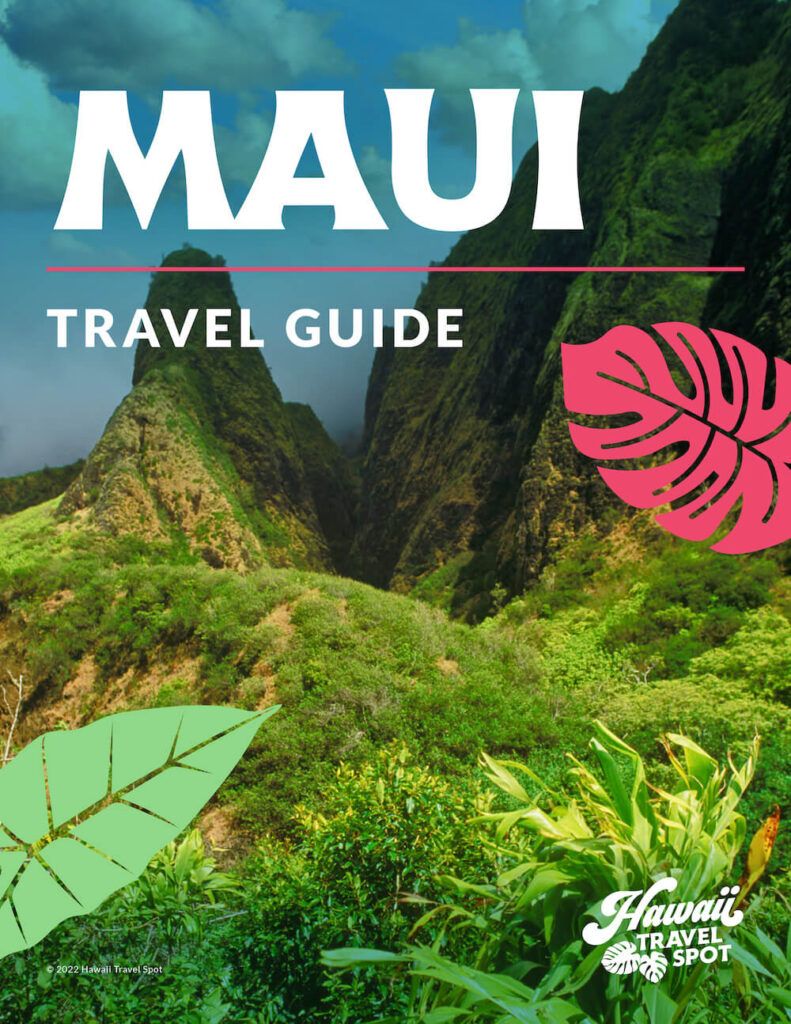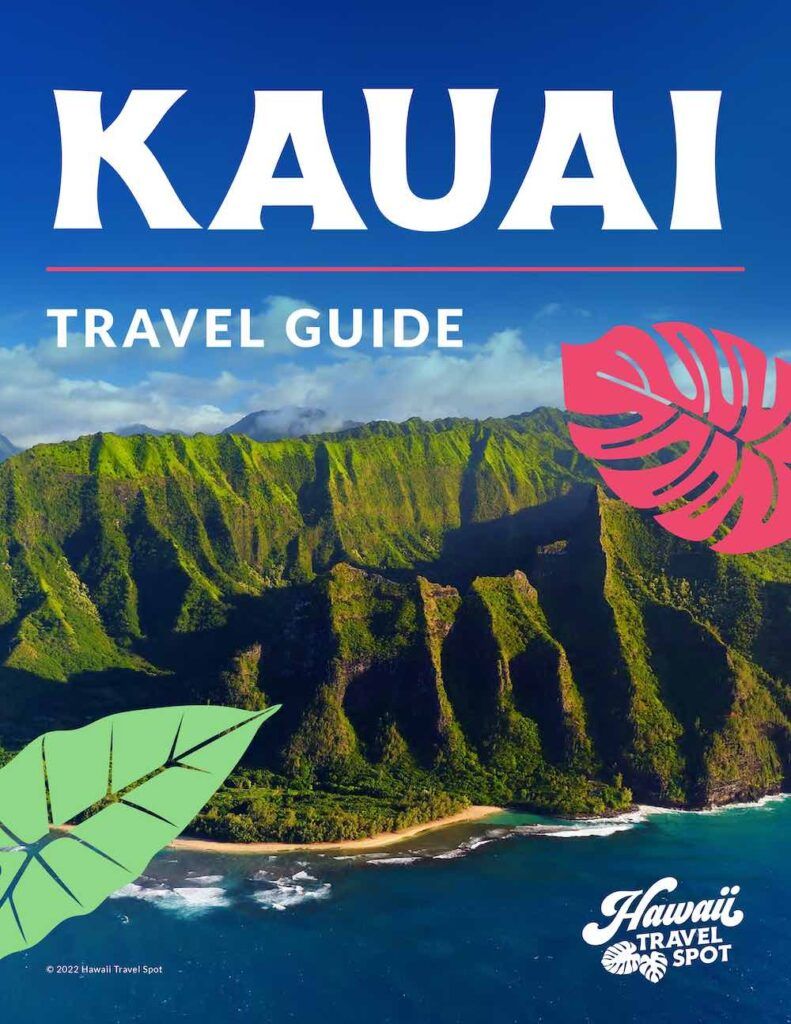 7 Things to Avoid on Your Hawaiian Vacation
1. Don't Rush
While you might be accustomed to the "rush" mentality and want to do as much as you can in as little time as possible, the important thing you remember is that your time in Hawaii is on "Island Time."
You might be confused about what exactly Island Time is. Well, at its core, Island Time means that the time currently isn't all that important.
When tourists come to the island, they might be in a rush mentality and slow things down, which causes the entire island to slow down as a result.
Because of this, it can be important to consider what island you stay on, as islands such as the Big Island and Lanai, are much more laid back and will make it seem like time moves slower.
2. Skip the Timeshare Presentations
If you ever got an offer for a timeshare presentation in Hawaii, you will probably want to say NO.
We all know that Hawaii is a fantastic place to be, but that doesn't always mean you need to shell out thousands of dollars for a timeshare.
These presentations will suck up valuable vacation time and there is usually a lot of pressure to buy a timeshare.
The only time you might want to consider it is if they are offering free luau tickets or an activity that you might not be able to otherwise afford.
Save Money with Points
Here are the best credit card offers for people who travel and want to use points to pay for airfare and hotels in Hawaii.
3. Try Not to Over-Schedule
Those of you who might be new to vacationing in Hawaii may feel the urge to pack your schedule with everything you want to see and do to get the most out of your experience.
However, I would encourage you to limit the number of things you do, because if you pack your itinerary too full, you won't be able to take it all in, and you might miss out on a lot of great stuff.
So, if this is your first time here, remember to take it slow and absorb every moment!
4. Don't Visit During School Holidays/Breaks
If you are in school right now and have tried to go to a popular place over a break, you have no doubt seen how packed it can get.
Everything from the hotels to the flights is going to be that much more expensive, and the islands will also be packed to the brim.
It might make sense to travel during the off-season when it is much less crowded, and months like May and October are the best Hawaii travel times.
5. Skip the "Extras"
Always keep in mind that Hawaii is a hotspot for tourists, meaning the people there want you to spend as much money as possible.
While a helicopter or zipline tour might sound enticing, remember to take your time in Hawaii and enjoy the simple things like the beaches!
A great way to stay focused is by outlining all the things you want to do so you can avoid some of the extra activities and leave with at least some amount of cash!
6. Consider Staying Away from Resorts
If you have the money for a resort, by all means, go for it if that's something you want to take advantage of!
However, there are other less expensive options, such as a condo, a hotel, or an inexpensive motel in Hawaii. These can all be very nice as well.
Find out cheap places to stay on Oahu, Maui, Kauai, and the Big Island.
With all of the money you end up saving from not shelling out the cash for a resort, you can do a ton of other activities and truly make the most of your experience.
7. Reconsider Island Hopping
Once you get to Hawaii, you likely want to check out everything around you and see all of the different sights.
However, I would recommend that you choose one or two islands to enjoy to the fullest, as trying to do everything in one trip can be very difficult, and costly, with all the flying between islands.
However, feel free to take this as you wish and check out the islands you want!
What Things SHOULD I do in Hawaii?
While it seems like the list of things you shouldn't do in Hawaii is pretty long, there are a lot of things that you definitely should try out. Here are just a few ideas.
1. Visit the Beach
You would be missing out on a huge part of Hawaii if you didn't check out the beach at all. Check out the nicest beaches on Kauai, Oahu, and the Big Island.
While all beaches in Hawaii are amazing, some are more catered for certain things, so you might want to look into some beaches beforehand.
2. Chat with Locals
While I can't say for certain if all the locals will want to help you out, it is definitely worth a shot.
Reviews from tourists can only get you so far, but the locals are the ones that truly know where to best places to see and eat are going to be, so ask and you may receive!
But, definitely don't bother anyone who is just trying to go about their day.
3. Go on an Adventure
While there are a lot of tourist traps in Hawaii, you should definitely look into the top activities in Hawaii and truly an adventure in Hawaii!
There are plenty of cool hikes and awesome snorkeling spots in Hawaii. Or you can check out a botanical garden or enjoy a free hula show.
4. Try Hawaiian Food
The food in Hawaii is SO yummy! I highly recommend stopping by a food truck or farmer's market to try Hawaiian food and tropical fruit.
If you're on a tight budget, you can find some great deals at local grocery stores or even 7-Eleven! Check out the best cheap eats on Oahu, Maui, Kauai, and the Big Island.
5. Take Advantage of Free Shuttles
Most of the islands have some sort of free transportation. Often, they are shuttles that go around resort areas or take people to shopping centers.
This can be an affordable way to get around, especially if you aren't renting a car in Hawaii.
Hawaii on a Budget FAQs
What is a reasonable budget for Hawaii?
While there can be some variations in how much you spend in Hawaii, it is a good rule to budget around $274 each day, which is about the average that visitors usually spend on their Hawaii trip.
Is Hawaii affordable to visit?
While I wouldn't necessarily say it's the most affordable place to visit, you can definitely go here on a budget. However, Hawaii has a very high cost of living among all the US states, so staying here for the long term can definitely get pricey.
What is the most budget-friendly island in Hawaii?
Oahu is definitely the cheapest Hawaiian island, factoring in prices to get there, the average price to stay there, as well as the cost of activities.
Saving Money in Hawaii Wrap Up
Hawaii is a place that is truly one of a kind, and hopefully, these tips helped you to know what things you should NOT do on your trip to Hawaii.
However, while there are a couple of things that you want to avoid on your vacation, there are a ton of things that you should try and do on your vacation as well!