Planning a trip to Maui and want to explore the gorgeous landscape on your drive to Haleakala Crater? Scroll to find the best things to do in Upcountry Maui, including where to eat, cool tours, and where to play!
This list of things to do in Upcountry Maui contains affiliate links which means if you purchase something from one of my affiliate links, I may earn a small commission that goes back into maintaining this blog.
It is almost impossible to outlive the struggles and stress that come with evolving at work and other social activities—many times, it is trapping. But if you want an escape plan out of those overwhelming activities, there's one plan—a day trip to Upcountry Maui is all you need.
However, your trip will only be like other experiences if you don't learn the amazing things to do in upcountry Maui.
There need to be more than mere pictures to explain the various Upcountry Maui activities—the perfect view of the sunset, the irresistible beach areas of west and south Maui, and the excellent restaurants that offer heart-warming dishes.
These can sure be like a once-in-a-lifetime experience! But is it ever a once-in-a-lifetime experience when it is memorable? For better memories and to have the most out of this trip, we suggest you intentionally plan before visiting Upcountry Maui, hence the need for this guide.
More so, if you are looking forward to creating a more memorable event, then you might need to make reservations to stay more than a day with your family or friends; this is because the whole events are too good and packed with fun and that you cannot afford to miss.
Don't have time to read a bunch of Hawaii blog posts and reviews? Here are some of our top picks for visiting Maui.
Popular Maui Tours/Activities
Favorite Maui Resorts/Hotels
Hyatt Regency Maui (this has a swim-up bar and tons of amazing amenities)
Andaz Maui (this is a luxury resort with the best luau on Maui)
Honua Kai Resort & Spa (this is one of our personal favorites because there are tons of pools and there are condo options)
Want to Rent a Car in Hawaii?
One of the best places to rent a car in Hawaii is Discount Hawaii Car Rental because they get the best rates from top national companies like Alamo, Dollar, Thrifty, Avis, Enterprise, Budget, and Payless.
Want to skip all the planning and just access my detailed Maui itinerary complete with daily schedules, fun activities, and travel hacks? Click the button below.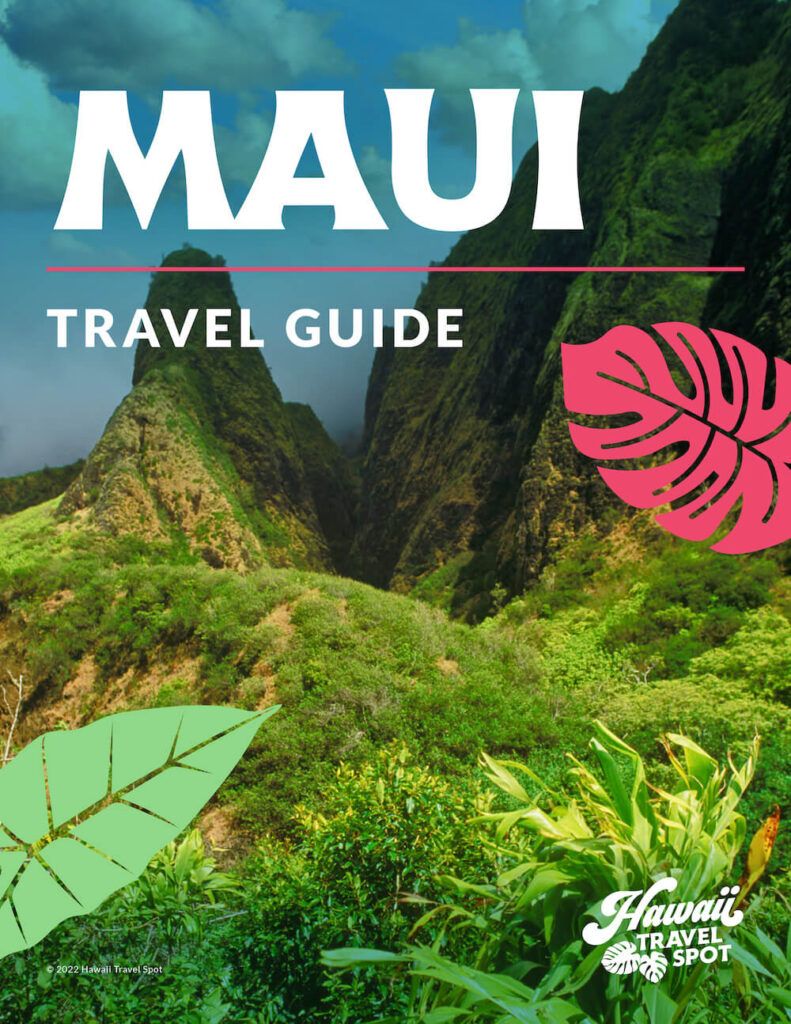 What is Upcountry Maui?
Renowned for its great history in ranching and agriculture and its irresistible ecstatics, Upcountry Maui, otherwise known as Upcountry, is a term that describes the east region of Maui away from the shorelines. It is found in the Haleakala area.
Upcountry is described as "a way of life." At the same time, many people would visit an area because it is at the heart of the town, while others would prefer a town filled with nature and adventurous experiences, that you can say about Upcountry Maui.
It's no wonder the people residing in Upcountry Maui consider themselves different from those living in the urban areas.
The well-known and largest towns in Upcountry are Pukalani, Makawao, Kula, and Haiku because they offer rich ecstatics and agriculture. The farms and greenery displayed in this area are simply unmatched.
And since the weather is cool there and the way of life way easier than in other places, upcountry is bound to entertain more visitors and tourists. They make up the heart of the town of Upcountry Maui.
Whether you visit Pukalani, Makawao, Kula, or Haiku, you are not locked out of fun, some relief, and serenity.
Now, let's quickly look at what to do in Upcountry Maui once you're in the area!
Unique Things to do in Upcountry Maui
Here are a few things you shouldn't be hesitant to do when you visit Upcountry Maui.
1. Visit the Alii Kula Lavender Farm
Since Upcountry Maui is well known for its success in farm raising or agriculture, any visitor with a heightened interest in farms must visit this beautiful lavender field.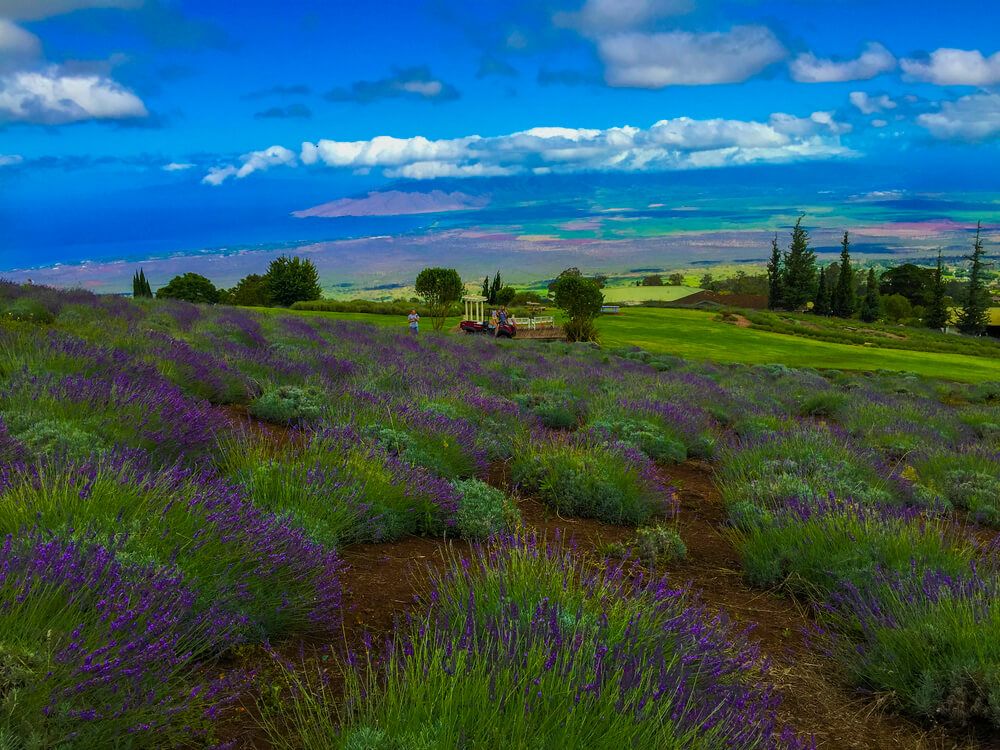 The lavender farm isn't free; however, it is not a huge price to pay for an experience you cannot afford to miss.
The gardens are open from Fridays-Mondays and are limited to a couple of hours, 10 am to 4 pm. It is enough time to buy your way into serenity and feed your eyes with exquisite views.
It is impossible to leave the garden without a footprint of your visitation as there is a cute gift shop and café that sells a plethora of lavender-themed items. So, you carry on the experience back home!
2. Go Hiking in Haleakala National Park
This is one of the most popular places you cannot afford to miss anytime you visit Upcountry Maui. And a short experience here is enough to prove you achieved a lot during your visit.
Although the park is beautiful all day long and rewards the visitors with everything beautiful to experience an ecstatic view, the best time to visit Haleakala National Park is sunrise or sunset.
There are plenty of tours to choose from, but I recommend this Haleakala sunrise tour.
Some people choose to do a bike ride down Haleakala Crater, but I only suggest that to people who are avid bike riders. That's because there are a ton of switchbacks and it can be dangerous.
3. Tour a Pineapple Plantation
Have you ever seen the Maui gold pineapple? If you've been dreaming of trying it, now is the time to make it a reality and brag about it.
This pineapple plantation can be found in Halimaile, just somewhere between the Upcountry and the North Shore. They run the coolest Maui pineapple tours. Plus you can take a pineapple home to the Mainland.
You can also head across the street for lunch at the Halimaile General Store. It's quite famous among foodies.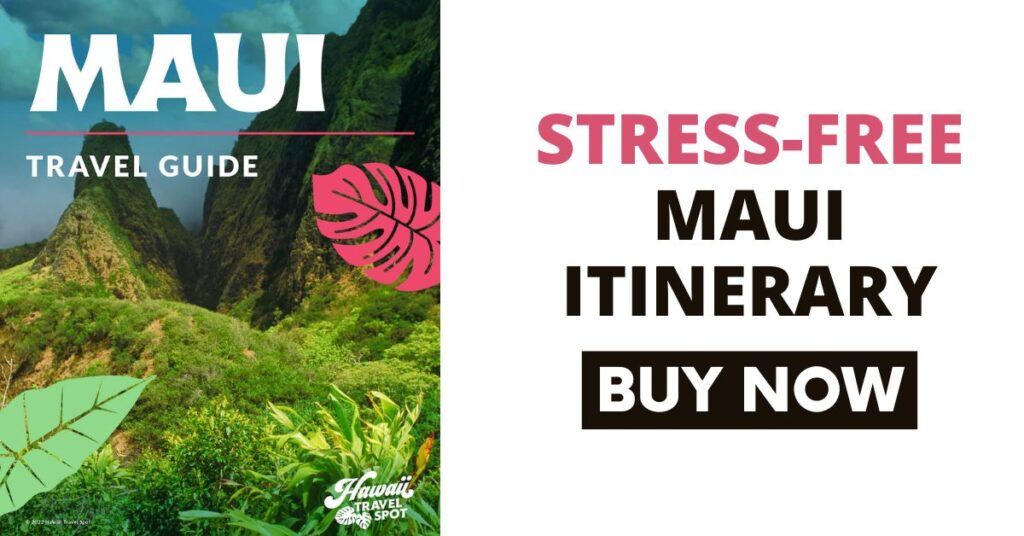 4. Maui Winery Tour
Now is the major reason why you would agree with us that a day trip to upcountry Maui needs to do more justice to the experiences you would have. How about some unforgettable experiences in the tasting room at MauiWine?
Maui is well known for its pineapple wines; however, there are several collections to choose from. A drive from Keokea to Ulupalakua leads to a whole experience, so to many, it is more than a winery tour.
If you are interested in learning Maui's culture, get ready to learn. Plus, the winery estate is gorgeous and features beautiful artwork and fantastic views.
5. Have a Good Meal at Hali'imaile General Store
Many times, all you need to be engaged in a new place and learn its culture effortlessly is to taste the local meals.
For over 34 years, Hali'imaile General Store has offered varieties of dishes, from their local Hawaiian entrees to Asian cuisine, and some perks of modern dishes.
So, it is not surprising how upcountry Maui residents and visitors love to enjoy a good meal at Hali'imaile General Store.
Whether you are a vegetarian or would most likely prefer a plate of meat or fish with delicious side dishes, then Hali'imaile General Store is a way to go.
6. Play at Pukalani Country Club
If you have wondered about other things to do in Upcountry Maui, here's another chance to pick an activity. The Pukalani Country Club is just a stone's throw away from Makawao.
Pukalani country club offers tremendous views and challenging play for golfers at every skill level. If you encounter difficulties, the staff is always readily available to guide you through the process.
What a fun way to play and learn!
7. Visit the Ocean Vodka Distillery
Upcountry Maui residents and visitors can attest that a view at Ocean Vodka Distillery is more than breathtaking. You can learn about the importance of eco-friendly production.
If you want to try vodka or it's in your choice of drinks, then begin to pack your luggage for a trip to Hawaii.
In upcountry Maui, the story of the spirit—of vodka starts with the ocean. It is the only vodka made from organic sugar cane and deep ocean mineral water.
The spirit relies on the best eco-friendly practices and reputable farming techniques, it is farmed on rich volcanic soil, and the water is pure. No wonder it is the best-selling vodka in all of Hawaii.
8. Play with the Goats
Another fun thing to do in Upcountry Maui is head to the Surfing Goat Dairy Farm.
Here, there are tons of farm tours where you can interact with the goats based on your interest and comfort level. This is a great kid-friendly Maui activity!
Plus, they have a cute gift shop where you can get items like goat cheese truffles and soap made from goat milk.
9. Get a Locally Sourced Burger at the Ulupalaku Ranch Store
When your evening is not fully booked or occupied, you shouldn't second guess getting a chance to relish a burger at the Ulupalaku Ranch Store. It's one of the best places to eat in Upcountry Maui.
If you are visiting the Maui wine tasting room for the first time, this is the time to transition from tasting the mind-blowing wine to enjoying a mouth-watery burger.
The burger is stuffed with many natural ingredients, making every bite worth it, even if it is your first time.
10. Go on Haleakala Zip Lines
This is the time to get your heart racing if you are super adventurous. How cool would it be to say that you ziplined at Haleakala National Park?
For many visitors, it seems quite challenging. However, it is really fun. So, when you are ready to zip line the slopes of the Haleakala crater, hop on it then.
It offers stunning views because it is close to the entrance of Haleakala National Park, where you'd see the volcano and the eucalyptus trees. Check the latest rates and availability.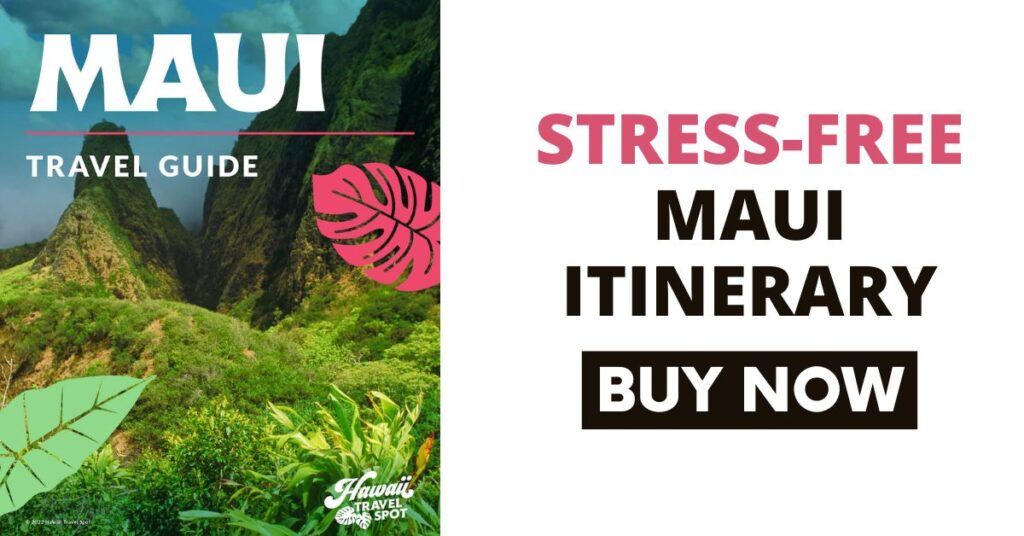 Upcountry Maui FAQs
Where should I stay when I visit Upcountry Maui?
You can visit many fun places to stay in a vacation rental. But if you truly want to sit pretty at the heart of the town, relinquishing all the fun moments and benefits, then visit these towns; Pukalani, Makawao, Kula, Ulupalakua. Revisit the guide to learn the things you can do in these towns.
When is the best time to visit Maui?
April to May and September to November are the perfect times to visit Maui. You will enjoy the best weather in Hawaii in the spring and fall seasons without the heavy crowds and high rates accompanying the summer and winter seasons.
Is it safe to visit Upcountry Maui?
Upcountry Maui is known to be peaceful and is located more in the rural area; remember that we said earlier that the people that live in upcountry Maui don't see others that live in the urban area the way they see themselves. The people that live upcountry consider themselves quieter and reserved. So, although upcountry Maui is filled with ecstatic views and is known for its success in agriculture, it is reserved and safe, or rather, it has a lower risk in crime rate compared to other areas. 
Upcountry Maui Activities Wrap Up
Now is the best time to book a reservation since you have learned what to do in upcountry Maui when you visit. It is easy to get along in a new environment.
Instead of visiting to learn the activities you can engage in, this guide provides you with the necessary information and activities to easily draw a routine for your activities. Have fun experiencing all your upcountry Maui activities.
Looking for more places to explore in Maui? Check out our top things to do in Lahaina, Kihei, Wailea, and Hana!