Are you in charge of planning a Hawaii bachelorette party? You're in luck! Check out our top picks for where to host a bachelorette party in Hawaii that will be special and memorable!
This list of places to have a bachelorette party in Hawaii contains affiliate links which means if you purchase something from one of my affiliate links, I may earn a small commission that goes back into maintaining this blog.
Are you looking for the perfect place to hold a bachelorette party in Hawaii? From gorgeous beaches to luxurious resorts, Hawaii has something for everyone!
Whether you're looking for a quiet, relaxed experience or the chance to have an unforgettable night, you'll find more than enough places for a Hawaiian bachelorette party.
Here is your ultimate guide on where to have a bachelorette party in Hawaii! You will find the best places to go as well as the best Hawaii bachelorette party ideas and tips you need to have a successful party.
Want to skip all the planning and just access my detailed Hawaii itineraries complete with daily schedules, fun activities, and travel hacks? Click the button below.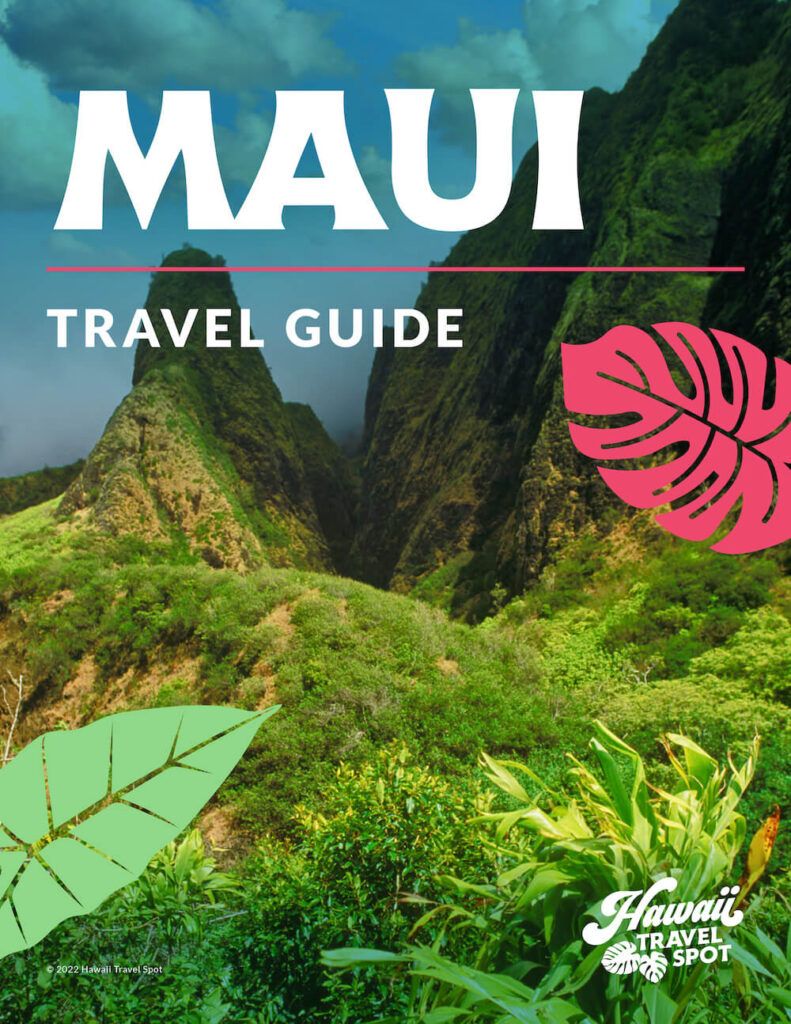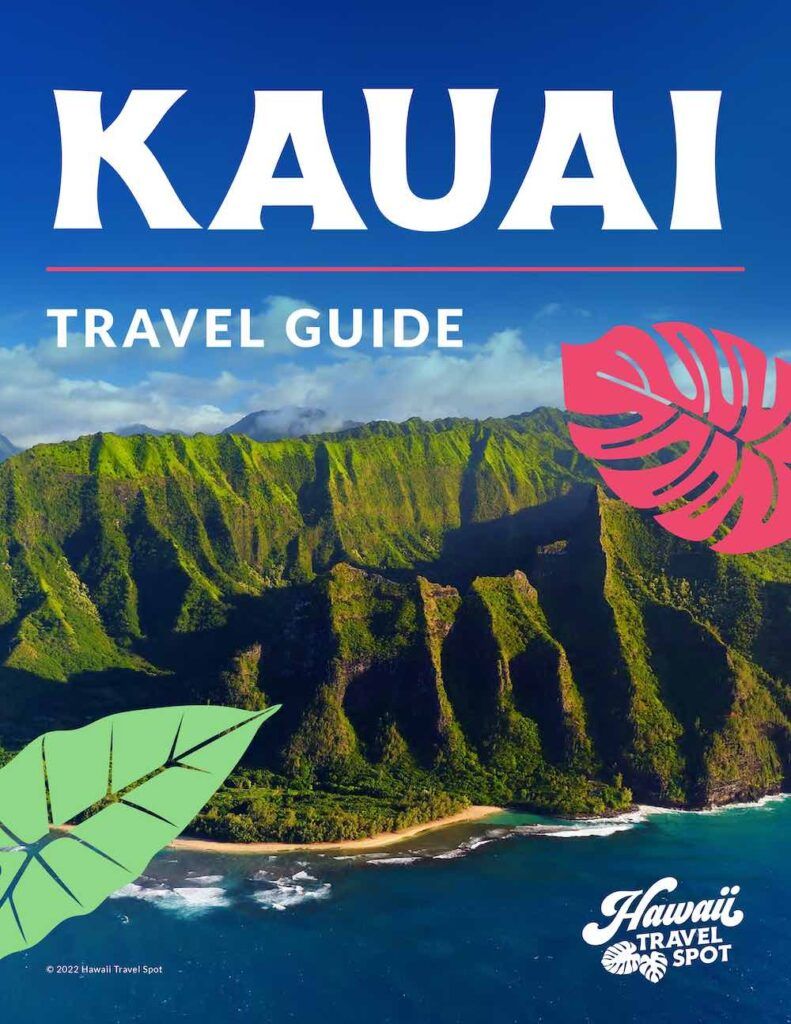 Where to Have a Bachelorette Party in Hawaii
Here are some of the best places to have a bachelorette party in Hawaii! Choose from any of these Hawaiian bachelorette party ideas, and enjoy this exciting time for you!
Oahu Bachelorette Party Ideas
1. Waikiki Beach Resort
For an unforgettable bachelorette party in Oahu, you will love staying at any of the beachfront Waikiki resorts.
From luxurious spa treatments to sunset cruises, relaxing on the beach, and shopping, Waikiki has it all. Stay a night or two for a bachelorette party she will love!
A few of our top picks include the Royal Hawaiian Hotel, Moana Surfrider, or the Alohilani Resort!
2. Oahu Party Bus
If you have a big group attending an Oahu bachelorette party, you might consider renting a party bus!
Not only is it a safe way to get around the top party spots on Oahu, but you'll have a blast on the bus. It's perfect for people who LOVE to party!
3. Hanauma Bay Nature Preserve
If you're looking for something a little more outdoorsy, Hanauma Bay Nature Preserve is the perfect destination for a unique bachelorette experience.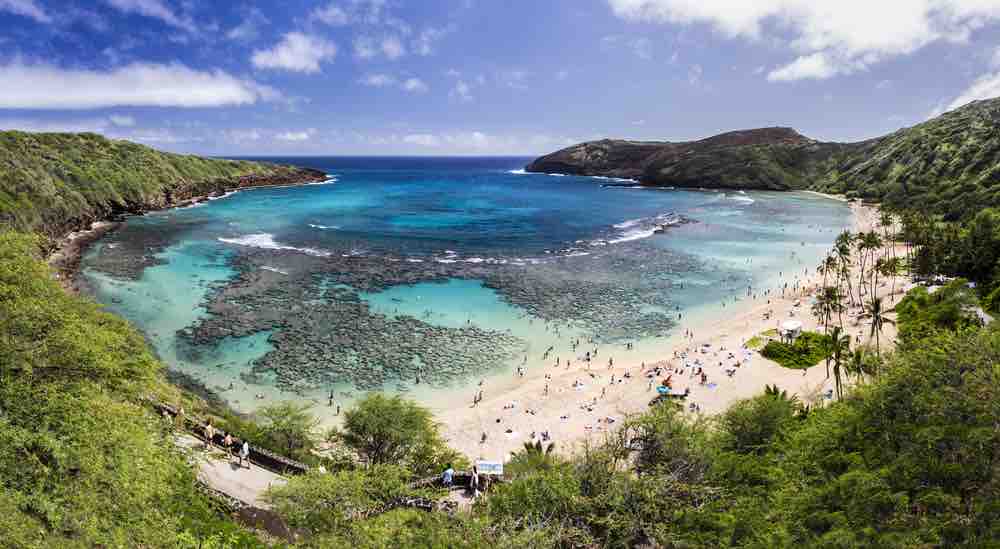 Located on the southeastern shore of Oahu, it's one of the best snorkeling spots in Hawaii. Its crystal-clear water is home to over 400 species of fish!
Your friends will love exploring the Hawaiian ocean and tropical marine life with you for a unique experience.
4. Kualoa Ranch
Kualoa Ranch is the perfect place for a day full of adventure as it offers a variety of outdoor activities for groups, including popular ATV tours, horseback riding, and a jungle expedition.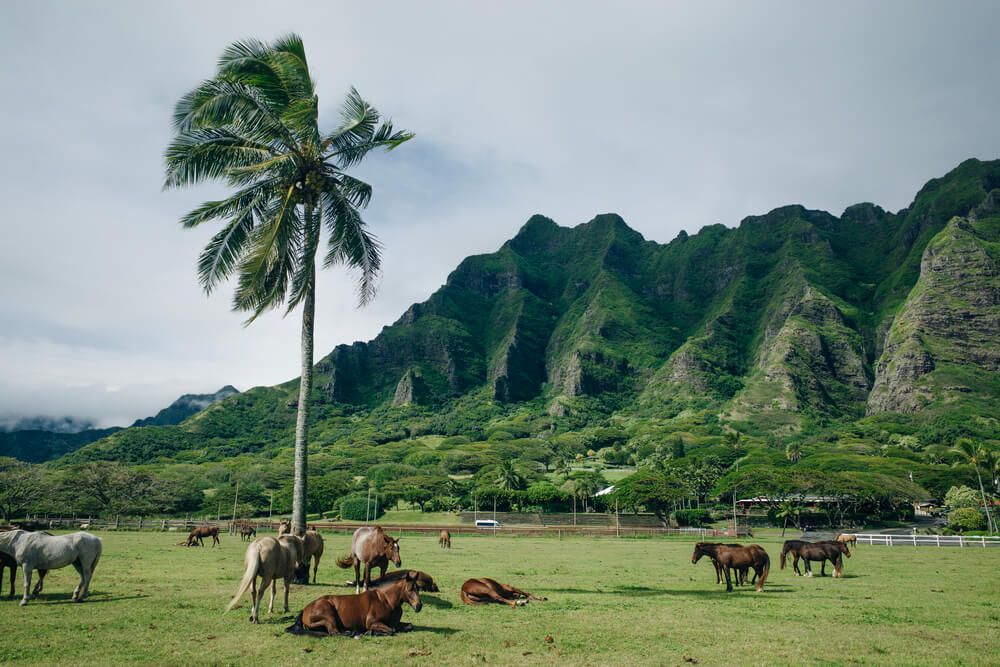 The ranch also offers a private secret beach as well, so you can relax by the water in a hammock and soak up the Hawaiian sunshine.
5. Ko Olina Resorts
For a luxurious bachelorette getaway, head to the Ko Olina Resort area. Here you'll find the Disney Aulani Resort, Marriott Ko Olina Beach Club, Four Seasons Oahu, and Beach Villas at Ko Olina.
It is located on the West side of the island and features a variety of activities and amenities perfect for a Hawaiian bachelorette party.
Spend your days lounging on the white-sand beaches, taking in the sunsets from one of their many lagoons, or getting pampered in one of the resort's spa treatments.
6. Bar Hop in Waikiki
If your group is looking for action, head to Waikiki and explore some of their best bars!
A few top picks include Mai Tai Bar, Buho Cantina, Bar 35, The Beach House, and Lulu's.
Book a Hawaii Photo Shoot
Whenever we travel to Hawaii, we almost always book a photo shoot with Flytographer. They are super easy, affordable, AND it guarantees that I'll have more than just selfies. You can get $25 off if you book through this link or use the code HAWAIITRAVEL.
7. Turtle Bay
Located on the North Shore of Oahu, Turtle Bay is known for its incredible amenities and stunning views of the ocean. The resort offers yoga, beachside massages, and so much more.
This is the resort where they filmed "Forgetting Sarah Marshall."
You will also love enjoying all the things North Shore has to offer as well, including the Polynesian Cultural Center, Haleiwa, and the Dole Plantation. Check the latest rates and availability.
8. Luau
There are plenty of great luaus all over the island that would make for a fun and simple bachelorette party. You will get drinks, a buffet, and a Hawaiian show filled with cultural dances and fun activities.
If you want a party scene, Germaine's or Chief's Luau are great options. If you want something a bit quieter, try Toa Luau or Experience Nutridge.
Maui Bachelorette Party Ideas
9. Fairmont Kea Lani
The Fairmont Kea Lani is a luxurious resort located on the sunny island of Maui and is another great place for a bachelorette party in Hawaii.
The resort offers a variety of activities, including incredible pools, yoga classes, spa treatments, and more. Plus, there are plenty of restaurants and bars close by too! Check the latest rates and availability.
10. Hali'imaile Distillery Tour
Want to taste authentic Maui spirits? Join the Hali'imaile Distillery Tour in Upcountry Maui.
It's also right next door to the Maui Pineapple Tour. So, you can easily do both on the same day. I mean fresh Maui pineapple AND locally-made vodka, rum, gin, and whiskey? What's not to love? Check the latest rates and availability.
11. Hana Maui Resort
The Hana Maui Resort is another luxury boutique hotel in Maui that would make for a great place to stay for your bachelorette party.
Here you will find a spa, restaurant, pool, and even oceanfront bungalows to stay in! Check the latest rates and availability.
It is also the perfect place to stay if you want to explore the Road to Hana!
12. West Maui Mountain Waterfall and Ocean Tour via Horseback
Go on a fun adventure to see a stunning waterfall and views of the ocean with this horseback riding tour!
You will be matched with a suitable horse, depending on your experience. It is a great way to have some fun with your friends, all the while taking in the gorgeous scenery in Maui! Check the latest rates and availability.
13. Wine Tasting with MauiWine
For a more laidback adventure, go wine tasting at Ulupalakua Vineyards. Here you will be able to taste some incredible wine made from pineapples, grapes, and raspberries. It will truly be a unique experience!
Kauai Bachelorette Party Ideas
14. Hale Mana Kauai
The perfect destination for a bachelorette party in Kauai is Hale Mana Kauai. This stunning oceanfront vacation retreat is located right on the North Shore of Kauai.
You and your girlfriends can spend the day sunbathing on the secluded beach, exploring the private estate, hot tub, infinity pool, and so much more. You cannot get better than this place!
15. Kauai Rum Safari
If you're looking for a totally unique Kauai bachelorette party idea, book a Kauai Rum Safari.
You'll get to explore the jungle of Kauai while tasting locally-made Koloa Rum in different cocktails. It's an adventure you can't do on any of the other islands!
16. Helicopter Tour
Because it is incredibly beautiful, you will definitely want to book a helicopter tour for your bachelorette party in Kauai.
You will get to experience this beautiful island in a stunning way. It is fun, thrilling, and awe-inspiring! This would be perfect if you plan on having a small and more intimate bachelorette party. Check the latest rates and availability.
17. Grand Hyatt Resort & Spa
The Grand Hyatt Kauai Resort & Spa is an incredible place to stay during your trip to Kauai.
It is a beachfront resort in Poipu that offers pools, lush gardens, a secluded beach, private lanais, an incredible spa, and an on-site restaurant.
It has everything you could hope for a Hawaiian bachelorette party in Hawaii! Check the latest rates and availability.
18. Wailua Falls or Secret Falls
Go explore the incredible beauty Kauai has to offer, as it is known as the Garden Island. You can check out Wailua Falls or Secret Falls for the stunning waterfalls on Kauai.
There are tons of Kauai waterfall hikes that offer surreal views you won't find anywhere else!
19. Koloa Landing Resort
Another luxurious place to stay and party in Kauai is the Koloa Landing Resort. Here you will find luxury villas, penthouses, and deluxe studios to fit whatever you need.
It is located on the South Shore of Kauai and has close access to some of the best things to do on the island! They also offer a full concierge, so you can book other fun adventures during your stay too!
Get some facials at the spa, swim in their incredible pools, and enjoy the delicious food at the on-site restaurant. They also have a volleyball and soccer court and a putting green too! Check the latest rates and availability.
Big Island Bachelorette Party Ideas
20. Swim with Manta Rays
Who wouldn't love to swim with manta rays in Hawaii? On the Big Island, you can go on a night tour to go explore these incredible creatures.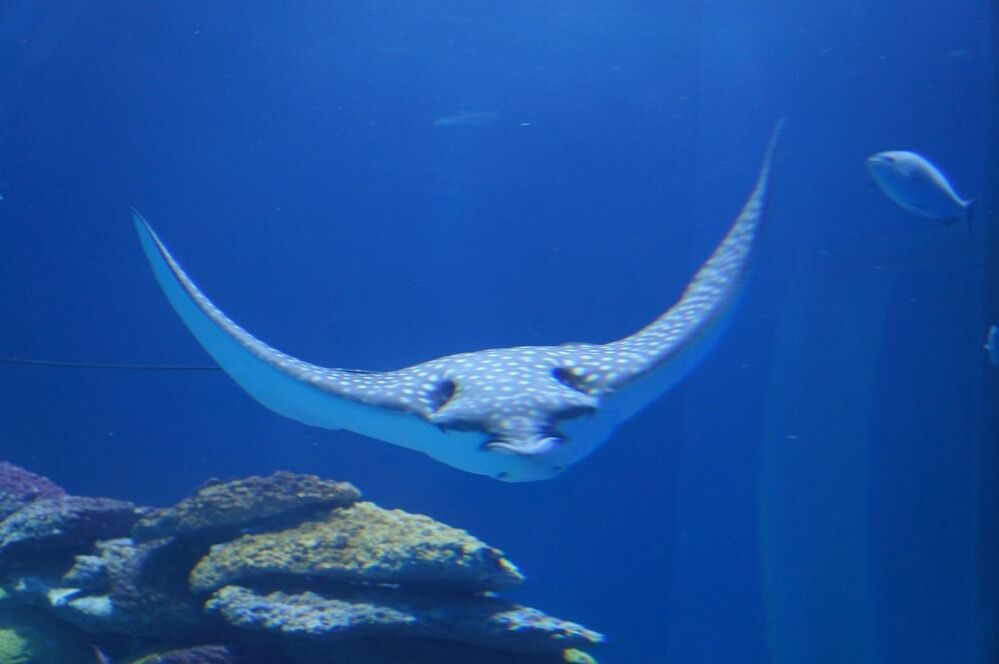 You can party on the boat while taking in the gorgeous sunset and then enjoy swimming with the manta rays and experiencing them up close. Check the latest rates and availability.
21. Stargazing Tour
The Big Island is home to Mauna Kea, one of the volcanoes on the island, which is the perfect place to go stargazing.
Seeing the stars in an environment like this is something you won't find anywhere else. Your guide will be an Analog-Astronaut and professional photographer, making for the perfect outing! Check the latest rates and availability.
22. Four Seasons Resort Hualalai
One of the best resorts to stay at on the Big Island is the Four Seasons Resort Hualalai. This oceanfront resort has everything you could ever hope for and will give you the perfect Hawaiian bachelorette party.