Planning a trip to Maui but don't know what to do? Find out some of the best things to do in Lahaina Maui. Scroll down to read them all!
This list of things to do in Lahaina Maui contains affiliate links which means if you purchase something from one of my affiliate links, I may earn a small commission that goes back into maintaining this blog.
Lahaina, Maui is well-known as a tourist destination and cultural landmark. Attracting 80% of Maui tourism yearly, Lahaina has over a thousand years of history, beautiful natural surroundings, and a charming vibe!
Tucked securely in between the coast and the West Maui Mountains, Lahaina served as the capital of the Kingdom of Hawaii for several years and was a highly frequented whaling village during the whaling boom in the 1800s.
Western development within Maui also started within Lahaina, with the construction of schools, missionaries, and the famous Lahaina Lighthouse starting as early as the 1800s. For all of these reasons, Lahaina is now considered a cultural center of extreme significance.
Of course, as a popular tourist destination, Lahaina now has several popular tourist attractions. Whether you'd like to visit famous and beautiful beaches such as the Kaanapali Beach or Napili Beach, engage in nature and wildlife tours, or enjoy one-of-a-kid luaus, you'll absolutely be able to find something to do!
When planning out a Lahaina itinerary, many tourists feel overwhelmed by the large range of options available to them in Lahaina, Maui.
Keep scrolling to find information about thirteen of the best things you can do in Lahaina, Maui!
Don't have time to read a bunch of Hawaii blog posts and reviews? Here are some of our top picks for visiting Maui.
Popular Maui Tours/Activities
Favorite Maui Resorts/Hotels
Hyatt Regency Maui (this has a swim-up bar and tons of amazing amenities)
Andaz Maui (this is a luxury resort with the best luau on Maui)
Honua Kai Resort & Spa (this is one of our personal favorites because there are tons of pools and there are condo options)
Want to Rent a Car in Hawaii?
One of the best places to rent a car in Hawaii is Discount Hawaii Car Rental because they get the best rates from top national companies like Alamo, Dollar, Thrifty, Avis, Enterprise, Budget, and Payless.
Want to skip all the planning and just access my detailed Maui itinerary complete with daily schedules, fun activities, and travel hacks? Click the button below.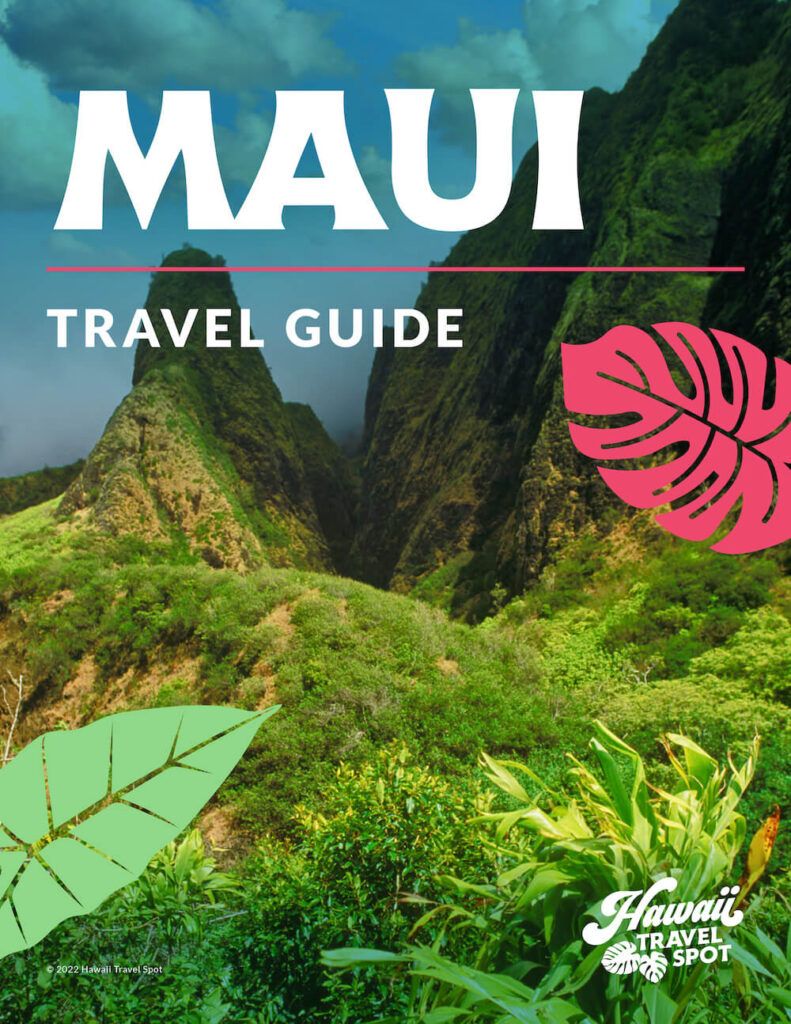 13 Things to do in Lahaina Maui
1. Head to Ka'anapali Beach
With fine, white-sand shores and crystal clear waves, Ka'anapali Beach is truly, perfectly idyllic. A Hawaii vacation wouldn't be complete without a trip to the beach, and what better option than this award-winning shore?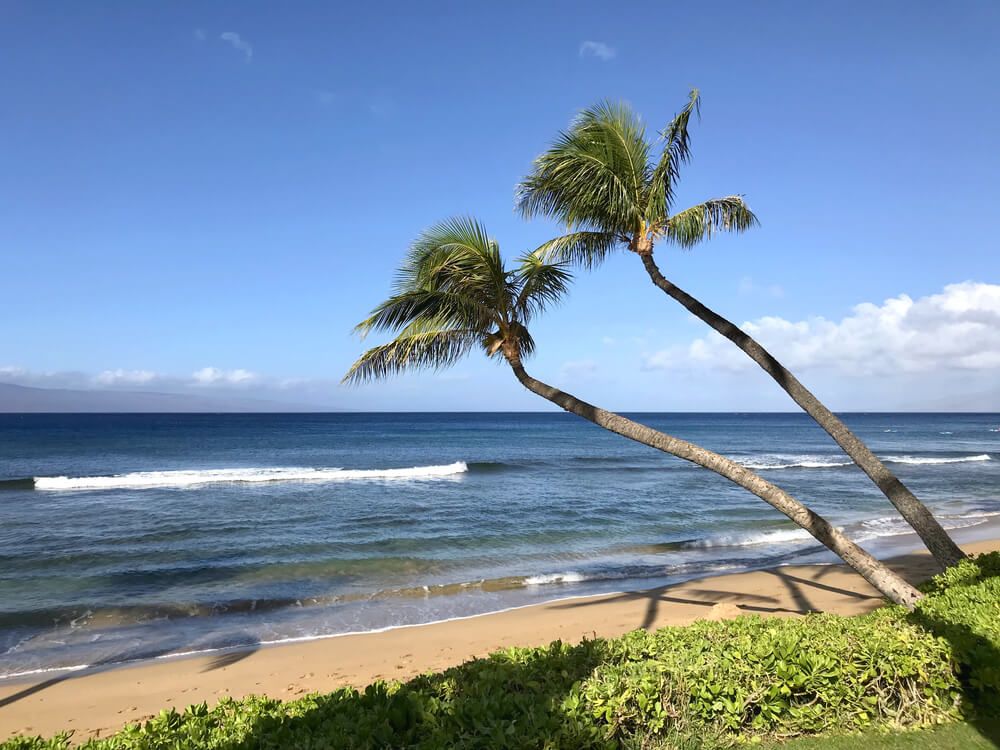 Once a retreat for Hawaiian royalty, Ka'anapali Beach, with gentle waves and beautiful views, is now one of the best beaches in Hawaii to surf, swim, paddleboard, or just sit back and suntan.
During your visit to Ka'anapali Beach, check out the nearby Whalers Village, two famous golf courses named the Royal Kaanapali and the Kaanapali Kai, the daily cliff diving performance, and more free entertainment.
However, if you're traveling with very young children, I'd recommend picking Baby Beach over Ka'anapali Beach to avoid the crowds and occasional harsh waves.
2. Parasailing
Also known as parakiting or paraskiing, parasailing is a unique and unparalleled way to experience the beauty of the ocean sea. If you want to try something new while in Maui and get your heart racing, this is the activity for you!
Although there are countless parasailing services and opportunities in Lahaina and the surrounding area, the most widely acclaimed option is West Maui Parasail, which offers a three-person ride that stretches up to 1,200 feet high!
If you have safety concerns, rest easy! The equipment provided for parasailing must be approved by a Coast Guard safety check, and multiple experts and other tourists'll accompany you!
3. Whale Watching Tour
Whale watching is doubtlessly one of the most popular and famous activities you can do in Hawaii. From the perspective of someone who's seen countless whales, I can promise you the experience is majestic and breathtaking every time.
During the whale-watching season, between March and November, Maui's waters are simply alive with these immense beauties.
Many whale watching tours begin in one of Lahaina's harbors. Here, experienced pilots and knowledgeable tour guides will lead you to frequent spots of whales while telling you about the scenery surrounding you. Check out the latest prices and more details.
Book a Hawaii Photo Shoot
Whenever we travel to Hawaii, we almost always book a photo shoot with Flytographer. They are super easy, affordable, AND it guarantees that I'll have more than just selfies. You can get $25 off if you book through this link or use the code HAWAIITRAVEL.
4. Atlantis Submarine
The Atlantis Submarine is perfect for those who wish to explore the underwater depths without the dangers that naturally come with snorkeling and scuba diving and those with disabilities! You won't even have to change into a swimsuit – just take a seat and enjoy!
The Atlantis Submarine takes you on a two-hour adventure through the ocean depths, taking you as far as 100 feet below the surface to bring you face-to-face with lively coral reefs and tropical fish.
As you relax in a comfortable seat with air conditioning, you'll even be able to view the haunting beauty of a sunken ship from less than 100 feet away! Check out the latest rates and availabilities.
Check out a detailed review of the Atlantis Submarine!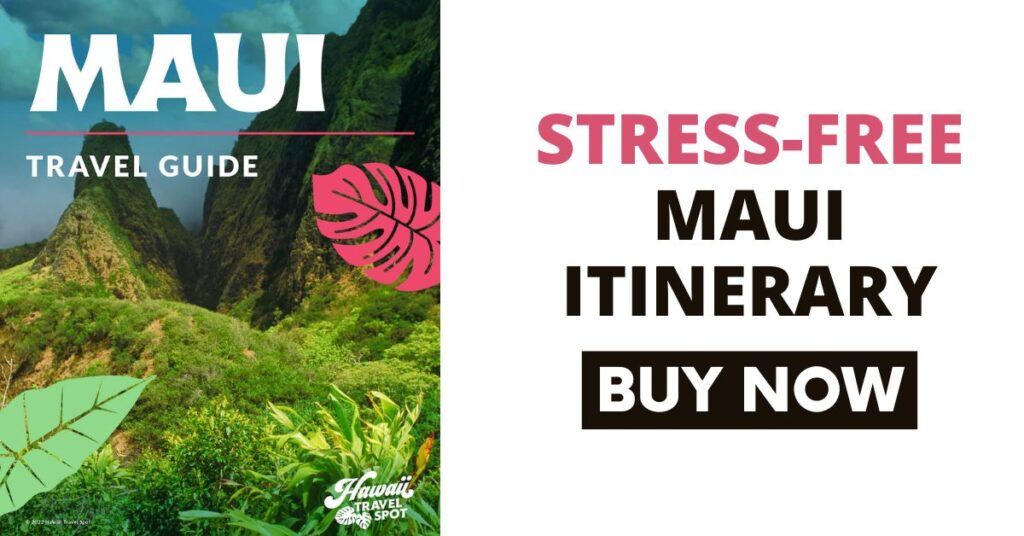 5. Gorgeous Golf Courses
Lahaina is home to some of the most iconic, award-winning golf courses within Hawaii, the most famous of which are the Royal Kaanapali and the Kaanapali Kai.
Whether you're an experienced pro-golfer or looking to pick up a new skill, these luxurious golf courses offer you options, as both offer experiences ranging from beginner lessons and famously difficult courses!
If you're looking to up your golf game or just have a relaxed, good time, stop by one of these golf courses to admire beautiful views, enjoy the various amenities, and sink some amazing shots!
6. Moana Glass
Moana Glass is definitely one of the most unique activities you can do in Maui! Organized by a local artisan named Ryan Staub, if you stop by his shop, you'll be able to create your own hand-made souvenir and pick up some new skills!
Staub offers a huge variety of instructional courses, ranging from garden art to sculptures of fish and flowers to drinking glasses. This hands-on activity is perfect for adventurous folks hoping to have an educational experience!
7. Shops on Front Street
Front Street, Lahaina is one of the best places to admire some historical architecture and go shopping! Littered with buildings dating back to the 1800s and charming shops run by local artisans, the area is one of the best shopping districts in Maui!
While you're there, be sure to check out some of the artisan-run shops such as Whalers Fine Jewelry, where everything is hand-made and completely unique! There are also amazing art galleries and restaurants!
Do keep in mind that the area, which is already small, can get very crowded and cramped later on in the day, especially the afternoon. I recommend swinging by early in the morning, staying for lunch, and leaving in the afternoon to avoid the crowds!
8. Visit the Baldwin Home Museum
The Baldwin Home Museum is truly an unparalleled way of immersing yourself within the lifestyle and cultures of life in a Hawaiian village. You can't get more authentic than this – the museum itself is set in the oldest home standing in Maui!
Located on Front Street, visit the Baldwin Home Museum to admire a variety of historical artifacts ranging from photographs to landscaping to remnants of the kitchen's foundation and firepit.
While this tourist attraction is popular, it doesn't approach Front Street's crowds. So I'd definitely pay it a visit on the same afternoon!
9. Hale Pa'ahao Prison
Hale Pa'ahao Prison is just one of those locations perfect for history buffs. This small museum tour leads you through one of the first prisons constructed in Hawaii. It had an immense role in the area's history and culture.
10. Sunset Dinner Cruise
Hawaii is famous for its vivid and clear sunsets, considered by many to be unmatched in any other part of the world. What better way to enjoy the view than on a 2-level catarman in the midst of the calm Maui ocean?
Perfect for a couple on a romantic honeymoon, a sunset dinner cruise is one of the best ways to experience delicious Hawaiian cuisine. Plus it's a calm and relaxed atmosphere, one of the most beautiful things nature offers.
If you're interested in a Sunset Dinner Cruise, be sure to book a seat well ahead of time, as they are quite popular! Check out the latest prices and more details.
11. Lahaina Banyan Court Park
One of Lahaina's most famous and unique natural attractions is located near Front Street. This is the most immense Banyan tree in the United States. One hundred fifty years old, rising 60 feet into the air and possessing more than 16 trunks, this tree is simply a sight to behold.
The Lahaina Banyan Court Park is located near the harbor and is also a perfect place to picnic. So if you need some sunshine or just a place to relax, this may be the place for you!
12. Baby Beach
Baby Beach is the perfect place to visit for mothers with younger children who want some peace of mind when it comes to safety. The beach is also called Pu'unoa Beach, so keep that in mind if you ask locals for instructions!
The area is popular among mothers because of an immense offshore barrier reef. This creates gentle waves and soft sand on the shore. You can let your kids swim and play here without worrying!
This beach is also famously fun for snorkeling, especially if you're a beginner or traveling with younger children. Here, you can see a huge variety of tropical fish, honu (Hawaiian green sea turtles), and even moray eels!
13. Eat at Mala Grill
Mala Grill, also known as Mala Ocean Tavern, is one of the area's most well-known and high-quality restaurants. It serves delicious classic Hawaiian cuisine made from fresh, locally sourced ingredients.
The restaurant is most famous for its unparalleled views accessible through many patio seats. If you want to admire the ocean or the forests as you eat, consider stopping by the Mala Grill.
The menu is fantastically varied, with fine wine, seared ahi, coconut shrimp, ube pancakes, and more!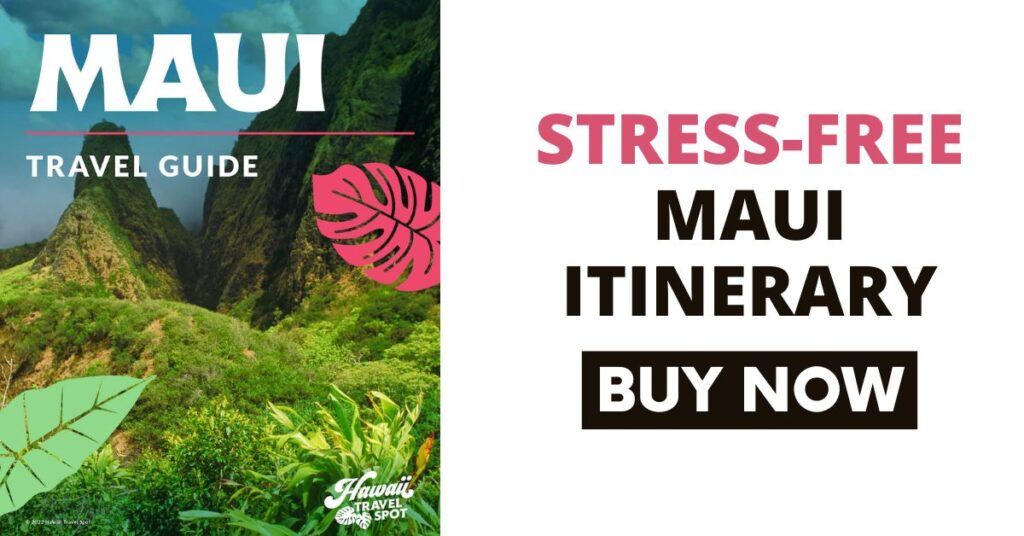 Lahaina Maui FAQs
What should I pack to go to Lahaina, Maui?
The area is quite warm, so be sure you have enough comfortable summer clothes! However, if you're planning on engaging in outdoor activities such as mountain biking, ziplining, or hiking, I'd recommend packing appropriate clothing such as hiking boots and warmer clothing.
What're the most popular attractions in Lahaina?
Although there is no definite answer to this question, many Lahaina attractions are consistently crowded and popular, such as Kaanapali Beach, Lahaina Front Street, and the Kapalua Coastal Trail!
When's the best time to visit Maui?
The weather is perfect year-round, but if you're especially sensitive to the cold and plan on outdoor activities, do keep in mind that December is the rainiest and windiest year. In terms of crowding, I'd recommend visiting between May to June or September to December.
Lahaina Maui Activities Wrap Up
With some information about the most popular and beautiful destinations in Lahaina, you're bound to have a fuller itinerary and an amazing time in Maui! Lahaina is a place of such unique significance that you'll remember your time there forever.