Are you considering taking a vacation in Maui? Continue scrolling to learn about the best areas to stay on Maui, as well as our top selections for hotels and resorts.
This list of the best areas to stay on Maui Hawaii contains affiliate links which means if you purchase something from one of my affiliate links, I may earn a small commission that goes back into maintaining this blog.
Planning a trip to Maui and don't know where to stay? I've got you covered!
Today we're talking about the best places to stay on the island of Maui. Maui is the second largest island in Hawaii. It's divided into several areas: West Maui, South Maui, Upcountry, Haleakala, and East Maui. Each area offers its own unique set of attractions and activities.
In this article, I'll share my top recommendations for the best places to stay in Maui.
No matter what type of traveler you are, I have a recommendation for you. Whether you're looking for a family-friendly resort, romantic honeymoon resort, or condo with a complete kitchen, I have you covered.
I'll also go over some important things you should know before making your decision about where to stay on Maui.
So, keep scrolling to find out the best areas to stay on Maui for your next Hawaiian vacation.
Don't have time to read a bunch of Hawaii blog posts and reviews? Here are some of our top picks for visiting Maui.
Popular Maui Tours/Activities
Favorite Maui Resorts/Hotels
Hyatt Regency Maui (this has a swim-up bar and tons of amazing amenities)
Andaz Maui (this is a luxury resort with the best luau on Maui)
Honua Kai Resort & Spa (this is one of our personal favorites because there are tons of pools and there are condo options)
Want to Rent a Car in Hawaii?
One of the best places to rent a car in Hawaii is Discount Hawaii Car Rental because they get the best rates from top national companies like Alamo, Dollar, Thrifty, Avis, Enterprise, Budget, and Payless.
Want to skip all the planning and just access my detailed Maui itinerary complete with daily schedules, fun activities, and travel hacks? Click the button below.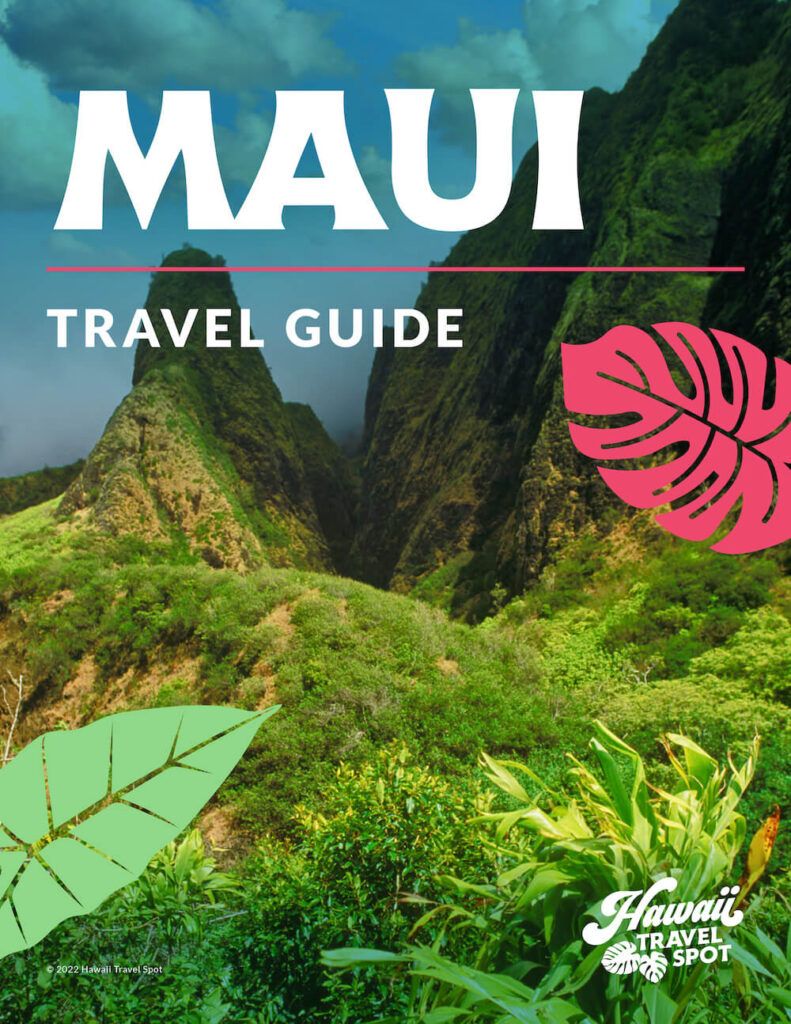 Best Areas to Stay in Maui
I will concentrate on West Maui and South Maui for this post. These areas have the largest number of resorts and hotels for all types of travelers. Whether you need a Maui resort with a kids club or want a romantic hotel, these are the places to stay on Maui.
Central Maui, which includes the island's major city, Kahului, and the airport, serves more as a business district. This isn't regarded as one of the greatest places to stay in Maui, however, there are some wonderful locations to explore, such as Iao Valley State Park.
There are no hotels or resorts in Upcountry Maui, but it's a terrific day excursion to see true Maui living. Maui's north and east coasts are fairly secluded and have limited accommodations. They mostly consist of forest reserves and small towns.
I have some suggestions for budget-friendly accommodations as well as luxury villas. Continue reading for my recommendations for the finest places to stay in West and South Maui.
Save Money with Points
Here are the best credit card offers for people who travel and want to use points to pay for airfare and hotels in Hawaii.
Places to Stay in West Maui
Expensive resorts, private villas, rugged cliff sides, and golf courses can all be found on Maui's west side. Stay here if you like luxury shopping and resorts with kid-friendly programs.
The finest places to stay on the West Coast of Maui are Kapalua, Ka'anapali, and Lahaina.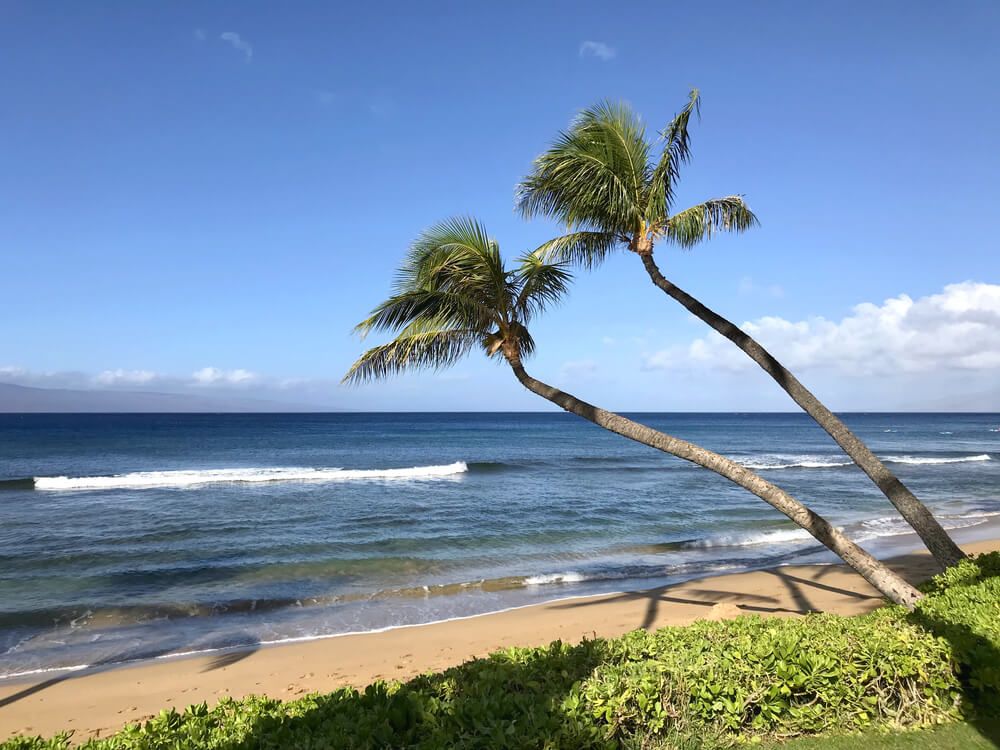 The West Coast is also a great place to stay in Maui if you want to go whale watching. The temperature here is normally moderate, ranging between 60 and 85 degrees.
In Maui, there are more rainy and overcast days in the winter in Maui than on the South Coast. If you're aiming to fully enjoy your resort, you might not even notice!
Best Kapalua Resorts/Hotels
Kapalua is located just north of Ka'anapali and is home to several resorts and condominiums. It's a bit more secluded than other areas in West Maui, which means it also takes longer to drive to from Kahului Airport.
Ritz-Carlton
If you're seeking for elite resorts, this is the ideal place to stay in Maui. Consider establishments like the Ritz-Carlton.
If you favor more space, there are whole villages of private villas. Golf courses and deluxe restaurants can also be found here. Check the latest rates and more information.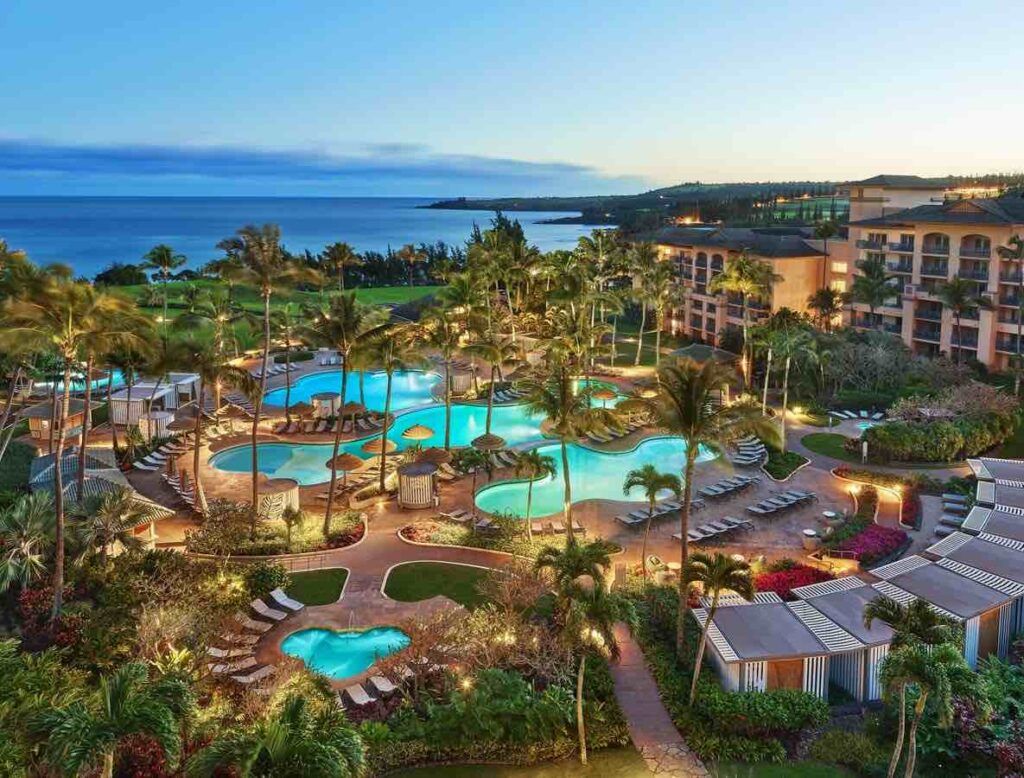 The resorts' facilities, as well as the miles of hiking paths along stunning seaside cliffs, are pretty incredible.
If you stay in Kapalua, you'll most likely be touring the rest of the island. I definitely recommend taking a hike north to Nakalele Point, where they can view the Nakalele Blowhole! Check resort rates.
Montage Kapalua Bay
There's also the fabulous Montage Kapalua Bay, which is another Maui luxury resort close to Napili Bay.
The Montage offers "residences" or villas with 1 to 4 bedrooms. Each residence features a full kitchen and a large porch. Check the latest rates and more information.
You'll find tons of amazing amenities here, like an incredible golf course, poolside bars, an amazing spa, and several pools.
They also have an oceanfront restaurant, Sunset Patio, which is perfect for a romantic dinner for two. Or get tickets to their new on-site luau! Check resort rates.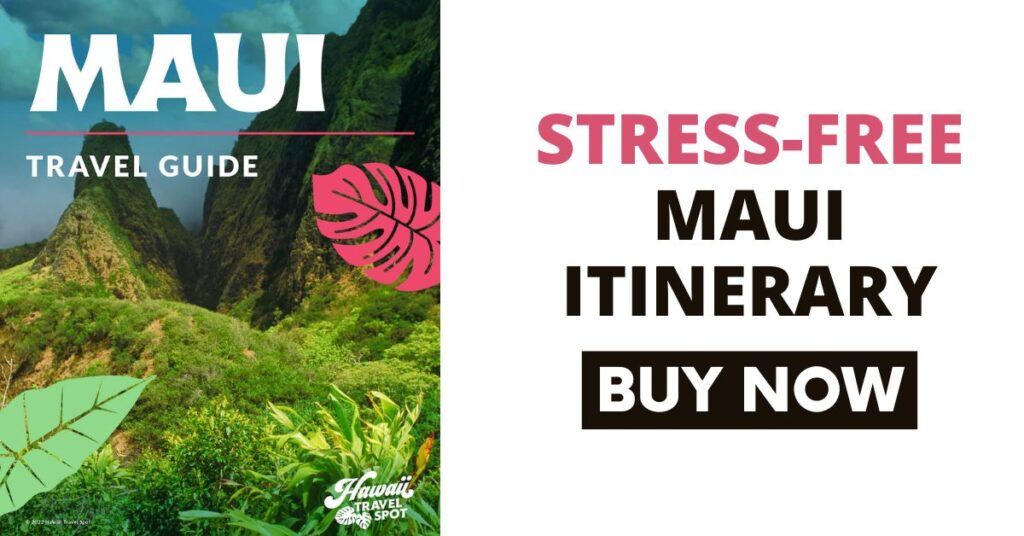 Best Ka'anapali Resorts/Hotels
Ka'anapali has some of the nicest places to stay in Maui. This is where the majority of the family-friendly resorts are located. Spend time on the beach, go in the water, and participate in some water-related activities.
On my list of the top spots to stay in Maui, this is the best location to go to snorkel or swim, especially at Black Rock Beach!
At Ka'anapali Beach, you can paddleboard or try to surf. There are a few surf businesses in the area where you can sign up to take lessons.
To have a genuine experience at a luau, visit the Myths of Maui or go shopping at the Whalers Village Shopping Mall.
Marriott's Maui Ocean Club
Visit the Marriott's Maui Ocean Club which is on Ka'anapali Beach. This is one of the top Ka'anapali resorts because each suite has its own kitchen. It's also quite nearby supermarkets and Whalers Village!
There are two swimming pools, an on-site restaurant, a bar, and even a spa. And families will love knowing that there are plenty of kids activities to keep the whole family entertained. Check the latest rates and more information.
Honua Kai Resort and Spa
One of our personal favorite places to stay in Ka'anapali is the Honua Kai Resort and Spa. There are both hotel rooms and condos for rent, so it's easy to find exactly what you're looking for. They even have 2-3 bedroom units, which are perfect for large families or couples traveling together.
This is home to the famous Duke's Maui restaurant. There are also four swimming pools, a poolside bar, and an on-site spa. And it's within walking distance of Ka'anapali Beach, restaurants, and shops. Check the latest rates and more information.
Hyatt Regency Maui
Another top place to stay in Ka'anapali is the Hyatt Regency Maui. This is popular for both families and couples because of its convenient location and plentiful amenities.
If you are looking for a full-service resort on Maui, this is it. They have a round-trip airport shuttle, nearby golf courses, amazing swimming pools, an on-site luau, a swim-up bar, a fantastic restaurant, and so much more. Check the latest rates and more information.
Book a Hawaii Photo Shoot
Whenever we travel to Hawaii, we almost always book a photo shoot with Flytographer. They are super easy, affordable, AND it guarantees that I'll have more than just selfies. You can get $25 off if you book through this link or use the code HAWAIITRAVEL.
Best Lahaina Resorts/Hotels
From Ka'anapali, Lahaina Town is under 10 miles away, however, the town lines are unclear. Many resorts and hotels with the name Lahaina will have the address in Ka'anapali, and vice versa. All of the resorts are nearer to the Ka'anapali side on the island.
I advise staying south in Lahaina for town facilities and to shop. The most popular places that people shop are at the Lahaina Outlets or Lahaina Cannery Mall. I suggest Old Lahaina Luau for a true Hawaiian luau.
Aina Nalu Lahaina by Outrigger
Aina Nalu Lahaina by Outrigger is a terrific choice for one of the best locations to stay in Maui. Since these condos are located in the town center, everything can be reached by just walking!
You can spend time at the two pools, make use of the outdoor grills, or go to the outlets. Except for the studios, each unit has a kitchen and a full washer/dryer set! Check the latest rates and more information.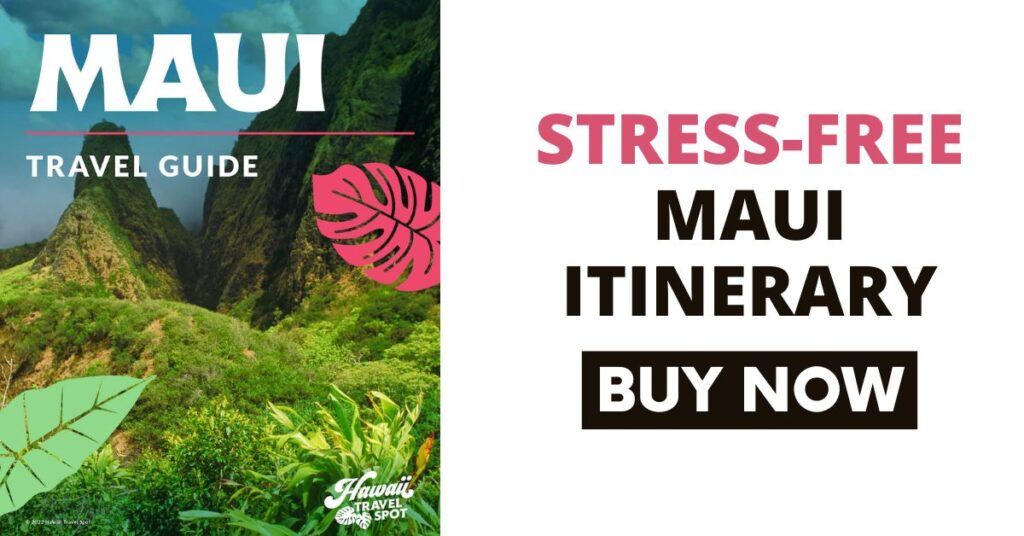 Places to Stay in South Maui
If you want a relaxed, calm vacation that includes some beach time, think of going to the South Shore. This is the ideal place to stay in Maui for a care-free and peaceful escape.
You can go on a boat tour that goes off the coast to Molokini, swim in Makena Beach, or surf and picnic at Cove Beach Park.
South Maui has the nicest weather, with more days of sunshine and no rain than any other part of the island. Come here for the brightest days on the whitest sand beaches.
On the South Coast of Maui, you'll discover both budget-friendly areas and expensive and extravagant resorts.
Best Kihei Hotels/Condos
Kihei is a great place to stay on Maui if you are on a budget. There are tons of Kihei condos with a variety of pricing ranges that can be found here.
The beach is an excellent choice if you want to escape your rental. Kihei offers a variety of water-based activities.
You can take surfing lessons from Surf Club Maui for children or adults. At Kalama Park, you can enjoy the barbeques and ball fields. Three Kamaole Beach Parks include family-friendly sandy beaches, picnic tables, and shade trees.
Head to the Hawaiian Islands Humpback Whale National Marine Sanctuary to have an educational opportunity.
Kihei Kai Nani Rentals
Kihei Kai Nani Rentals is one of the best place to stay in Maui on a budget. This place is situated in a very convenient location near supermarkets, a deli, stores and other places.
These roomy condos feature with one bedroom and full kitchens. There is also air conditioning, washing machines, and dryers in the deluxe units. Check the latest rates and more information.
Aston at the Maui Banyan
This is another place on Maui that has both hotel rooms and vacation rental condos. We've stayed at the Aston at the Maui Banyan and it's always been a great experience.
While it doesn't offer a ton of amenities (besides the two pool areas), you really can't beat the location. It's right across the street from the Kamaole Beaches (talk about a gorgeous sunset spot) and within walking distance to many shops and restaurants. Check the latest rates and more information.
Best Wailea Resorts/Hotels
To gain experience in a high-end luxury resort in Maui, Wailea is the place for you. It's very convenient for tourists because it takes less than an hour to get there from the airport!
This place is very pretty and has excellent sites. You can also go to a luau at either Te Au Moana or Grand Wailea Luau.
Wailea is a popular place for tourists to come shopping. While there, be sure to go to the Shops at Wailea, which is a shopping mall. There is a tennis club and an entire golf course. Wailea Beach, which is inside a cove and often extremely calm.
There are also many paths to walk on that have been paved on Wailea Beach. You can see beautiful sights of the water while on these pathways. Many people use these paths to jog or just to get their way around Wailea. Just keep in mind that there are no benches to sit on for resting.
Four Seasons Resort Maui at Wailea
The Four Seasons Resort Maui at Wailea is among the best places that gives a first-rate experience in Maui. This swanky Maui resort offers a fancy golf course, two poolside bars (and a swim-up bar), amazing swimming pools, an on-site spa, and three incredible restaurants.
Additionally, the concierge can help you decide what activities you can do during your visit. Check out the latest rates and more information.
Andaz Maui at Wailea
Another Maui luxury resort worth considering is the Andaz Maui at Wailea. This is one of the premier places to stay in Wailea and you'll feel like a celebrity.
They have several golf courses, two poolside bars, five amazing swimming pools, the Awili Spa and Salon, and four unbelievable restaurants. It's also home to my favorite Maui luau the Feast at Mokapu. Check the latest rates and more information.
Tips for Choosing the Best Areas to Stay in Maui
As you prepare for your Maui trip, here are some tips you can consider while searching for the greatest places to visit.
Consider the type of lodgings you're searching for; this will help you decide where to stay on Maui. Also consider if you like the hotel and resort features or the seclusion of condos and villas.
If you don't intend to rent a car, staying close to a town center such as Kihei or Lahaina is better. This way, you will be able to rent a shuttle to get to and from the airport, which is less expensive than riding in a taxi or another car service.
For the best experience, I recommend spending 5-7 days in Maui. Although a 3-day vacation is possible, it may not meet your expectations. If you are traveling with youngsters, I suggest using one day to get settled in. You can use this time to schedule fun excursions like shopping and hanging out on the beach.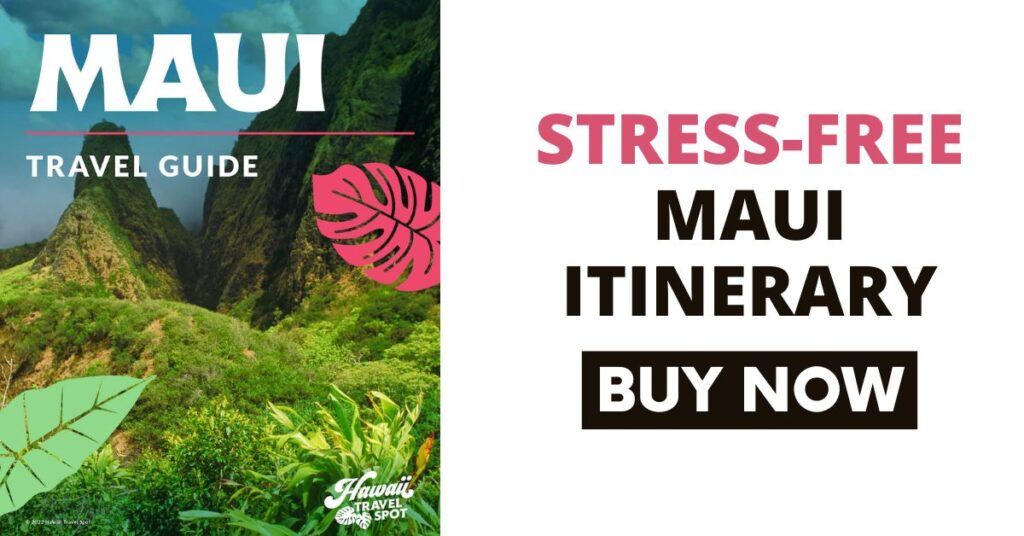 FAQ About Staying in Maui
You might be curious about the greatest places in Maui that you can visit. Here are the most frequently asked questions to help you plan the perfect trip for your family.
Why is Maui so popular?
Maui is well-known for having marvelous sands and beaches that match each mood. A journey down the coast brings you through windy kiteboarding hotspots, tranquil snorkeling bays, and some of the world's largest waves that can be surfed on. Ka'anapali Beach, which is on the western side of Maui, is among our favorite beaches in Maui.
How long does it take to drive around the island of Maui?
The total time to drive around Maui takes around 9 hours. This will take you on the outer limits of the island and onto Maui Veterans Highway 311, which will bring you to South Maui beaches.
Do you need a car to get around Maui?
A car is not necessary to get around Maui. You can use several types of public transportation like a shuttle, tour bus, or even a taxi. However, if you want your stay in Maui to be unforgettable, you should consider renting a car from the airport in Kahului or Kapalua beforehand.
Is it better to stay in Lahaina or Wailea?
Wailea and Lahaina are both excellent places to visit in Maui. Wailea is more opulent, but this means that it's very pricey. Lahaina, which is a historic place, is a less expensive alternative.
So, What's the Best Area to Stay in Maui ?
Maui is an amazing option for your Hawaiian vacation if you are deciding on which Hawaiian Island you want to visit. You won't be disappointed with the West or South Shore if you're looking for Maui's best places to vacation.
There is something for every tourist that comes to Maui whether it's staying at luxury resorts, villas, hotels, or even condos that are budget-friendly. Maui shows its hospitality to tourists with a variety of experiences and sites. Hopefully this has encouraged you to plan a vacation to this wonderful Hawaiian Island!