Are you considering making travel plans to Oahu? Discover the best area to stay on Oahu and our selections for the top hotels and resorts by scrolling down.
This list of the best areas to stay on Oahu Hawaii contains affiliate links which means if you purchase something from one of my affiliate links, I may earn a small commission that goes back into maintaining this blog.
Are you planning a trip to Oahu but are unsure where to stay?
One of the top islands for travelers to visit is Oahu. There are several historic landmarks and a ton of fun activities to do and experiences for everyone to enjoy.
It can be challenging to decide where to stay on Oahu because there are so many exciting things to do all throughout the island.
Here is your comprehensive reference of the top hotels in Oahu, Hawaii, for any occasion, whether you're traveling with family or alone.
Both luxurious resorts and cheap places to stay on Oahu, Hawaii, are covered in this directory. It will discuss some of the top places to stay in Oahu so you can choose wisely and make the most of your trip.
For a complete list of the top places to stay on Oahu, scroll below!
Don't have time to read a bunch of Hawaii blog posts and reviews? Here are some of our top picks for visiting Oahu.
Popular Oahu Tours/Activities
Favorite Oahu Resorts/Hotels
Want to Rent a Car in Hawaii?
One of the best places to rent a car in Hawaii is Discount Hawaii Car Rental because they get the best rates from top national companies like Alamo, Dollar, Thrifty, Avis, Enterprise, Budget, and Payless.
Want to skip all the planning and just access my detailed Oahu itinerary complete with daily schedules, fun activities, and travel hacks? Click the button below.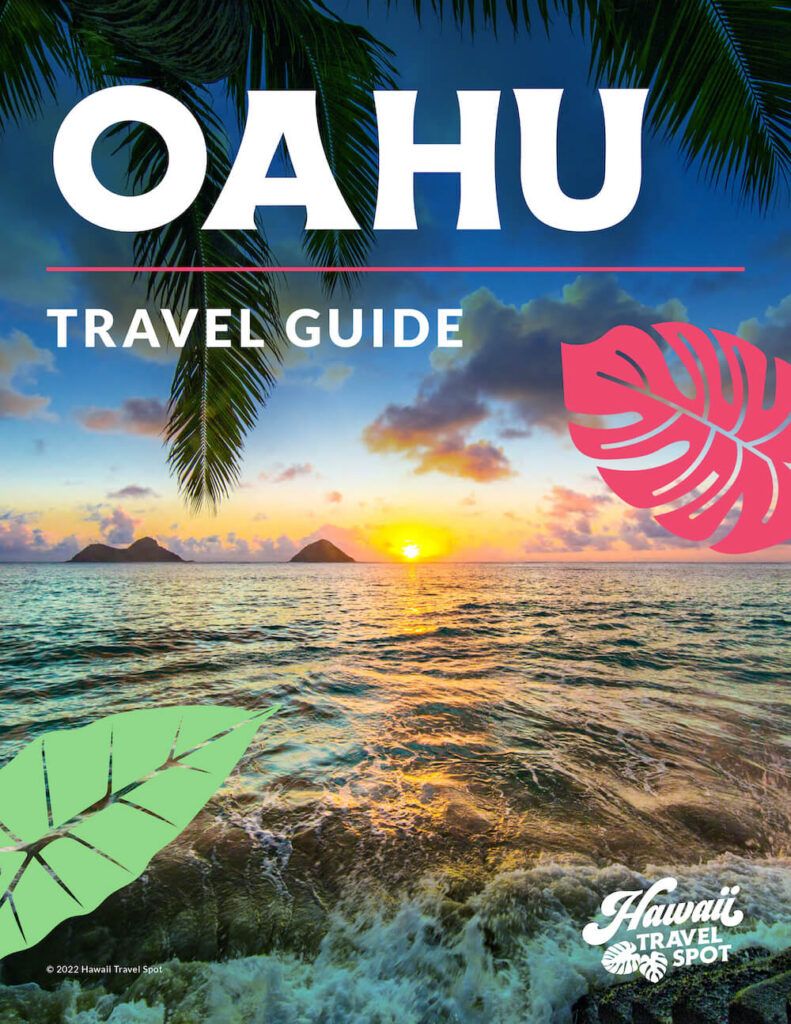 Best Areas to Stay in Oahu
Choosing which portion of Oahu is the greatest spot to stay in is difficult. Therefore, I have included my top four locations with advantages and cons for each.
You may find out where to stay in Oahu to suit your needs and what activities you wish to engage in here!
Waikiki
Being one of the busiest areas, Waikiki is among the top places to stay in Oahu, Hawaii. You are in town and close to the airport, so getting to a restaurant or the grocery store doesn't require traveling too far.
Snorkeling at Hanauma Bay, Diamond Head, Sea Life Park, Pearl Harbor, and the renowned Waikiki Beach are just a few exciting activities in the Waikiki area.
There are various lodging possibilities in Waikiki, including expensive hotels and more modest ones.
The greatest place to stay in Waikiki is near Waikiki Beach, so you can spend the entire day lounging on the sand and quickly get some delectable food whenever you get hungry.
Save Money with Points
Here are the best credit card offers for people who travel and want to use points to pay for airfare and hotels in Hawaii.
Staying in Waikiki Pros
You may find whatever you need for your trip here because this is where most travelers go. Couples, families, and groups of friends that want and need a calm vacation can find plenty of accommodations there.
You can easily access restaurants, shops, and other amenities, making this the ideal place to stay on Oahu. You have many options in this town, which is very convenient. And businesses stay open late, making it great for Oahu nightlife.
Staying in Waikiki Cons
Waikiki experiences heavy traffic. Even though everything is near together, there will be longer wait times because of the large number of cars coming in from the North Shore and pausing to let tourists cross the street.
It is constantly busy, even at night. Waikiki is not the best spot to stay on Oahu for you if the bustle and frantic lifestyle are not your thing.
Best Resorts
In Waikiki, there are a lot of opulent resorts. Oahu lodging options include the Alohilani Resort Waikiki Beach, Moana Surfrider, and Hilton Hawaiian Village. They are all adjacent to the renowned Waikiki Beach and have amazing spas and delectable eateries.
Cheap Places to Stay in Waikiki
Waikiki is a popular tourist destination, offering some reasonably priced places. Try the Coconut Waikiki Hotel or the Luana Waikiki Hotel & Suites if you're on a tight budget.
Best Places for Families in Waikiki
There are many family-friendly hotels in Waikiki. Families will enjoy the kid-friendly amenities at the Hyatt Regency Waikiki Beach Resort and Spa, The Royal Hawaiian Hotel, Moana Surfrider, and Hilton Hawaiian Village.
The Hilton Hawaiian Village is probably the best place to stay in Waikiki for families.
Honolulu
One of the nicest places to stay in Oahu, Hawaii is Honolulu. It is the hub of the island and is well-stocked.
Pearl Harbor, the airport, Ala Moana Center, Waikiki, Honolulu Zoo, Sea Life Park, and many other fantastic things in Honolulu are all within easy driving distance.
Honolulu is the ideal destination to stay in if you enjoy discovering the island's rich culture. You can visit various interesting museums to discover more about Hawaii and its culture.
Staying in Honolulu Pros
Honolulu is the finest area to stay in on Oahu if you don't like to rush to the airport. You won't have to worry about missing your flight because the airport is in Honolulu!
This city has a ton of lodging options, particularly for families. Honolulu is also full of cultural treasures, both inside the museum and outside on the streets. You can visit Iolani Palace, the Bishop Museum, and Pearl Harbor.
If you want to save money and avoid renting a car, Honolulu is the ideal place to stay on Oahu because many excursions offer free transportation if you stay there.
Staying in Honolulu Cons
Honolulu has a ton of traffic, just like in Waikiki. Since it is Oahu's largest town, it may get somewhat busy and lacks the same amount of vegetation as the North Shore.
Honolulu is probably not the ideal side of Oahu to reside on if you prefer to wake up to lush green mountains outside your window.
Best Resorts in Honolulu
The greatest place to stay in Honolulu is Ala Moana. Great resorts in Honolulu include the Hilton Grand Vacations Club and Kahala Hotel & Resort.
Cheap Places to Stay in Honolulu
Since Honolulu is a large city with many hotels, it offers some of the least expensive lodging options on Oahu. Check out The Ala Moana Honolulu by Mantra, Pacific Marina Inn, or Best Western The Plaza Hotel if money is tight.
Best Places for Families in Honolulu
The Alohilani Resort is the ideal accommodation for families visiting Honolulu. It offers fantastic family activities as well as a fantastic kids' club.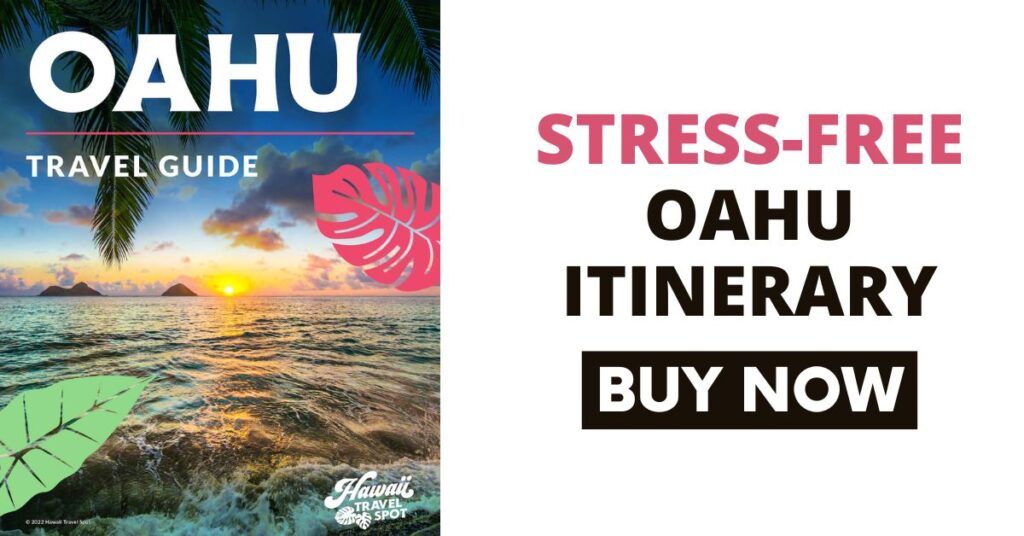 North Shore
Go to the North Shore if you're wondering someplace else to stay on Oahu except Waikiki. One of the finest areas to stay in Oahu with kids is the North Shore since it offers so many exciting activities that kids of all ages will love.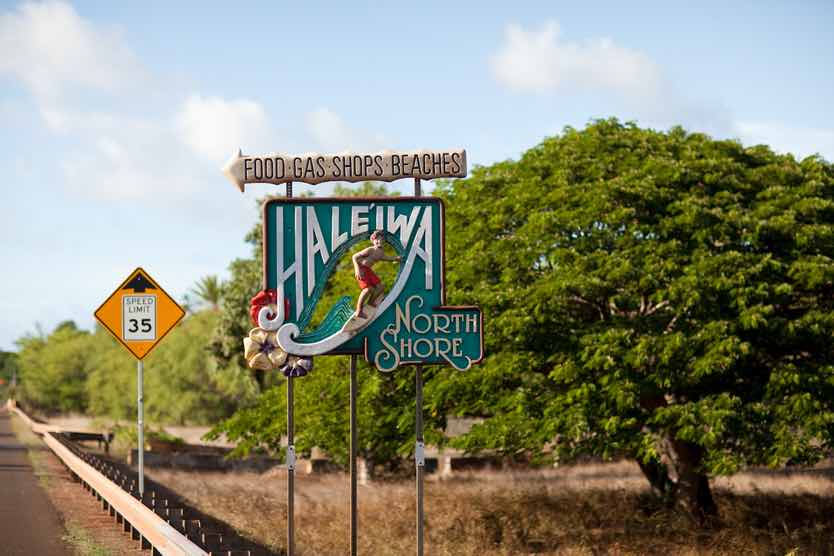 Haleiwa, Kualoa Ranch, the Dole Plantation, The Polynesian Cultural Center, and an outstanding zipline trip are all nearby.
Along the North Shore, you should also visit Sharks Cove, Waimea Bay, Turtle Bay, and Laniakea Beach because they are all beautiful areas.
You can find breathtakingly beautiful beaches and gorgeous mountains in Oahu's rural areas.
Staying in North Shore Oahu Pros
It is quite chill and laid back because it is on the island's farm side. Here, people are warm and like spending time getting to know you.
Unless you're in Haleiwa, it's usually not too crowded. A nice area to unwind and forget about other tourists is the North Shore.
This is the ideal place to stay in Oahu if you love surfing because it often has great waves, especially in the winter.
Staying in North Shore Oahu Cons
Given its greater distance from the city, the North Shore does provide less entertainment, particularly at night. Finding things quickly is challenging because there are so few stores and other amenities there.
Because of the ongoing traffic on this side of the island, driving times must be lengthier than they would be in Waikiki.
Wintertime currents can be very powerful, which some people love and others hate.
Best Resorts in North Shore Oahu
The two top resorts on the North Shore are Turtle Bay and Courtyard By Marriott. Both are luxurious choices that provide seclusion and fantastic amenities.
Cheap Places to Stay in North Shore Oahu
Due to its rural location, fewer lodging options are available, particularly more affordable ones. Finding an Airbnb or VRBO is much less expensive if you want to stay on the North Shore.
Best Places for Families
Due to its proximity to the PCC, several food trucks, and its amazing selection of family-friendly activities, Turtle Bay is the ideal destination for families to stay on the North Shore.
Ko Olina
If you want peace, quiet, and no crowds, Ko Olina on the west side of Oahu, Hawaii, is one of the greatest spots to stay.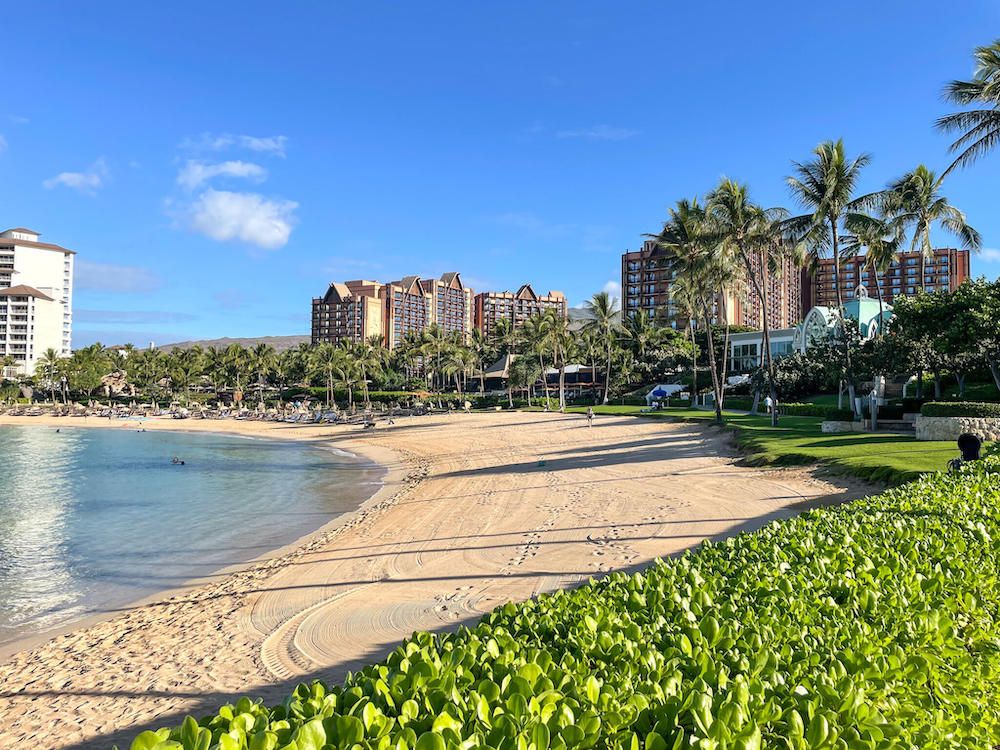 On this side of the island, there are magnificent lagoons to discover as well as the well-known Disney Resort. Ko Olina is the ideal location for you if you're seeking a luxurious spot to stay in Oahu, Hawaii.
Staying in Ko Olina Pros
Compared to Honolulu or Waikiki, it is a relatively peaceful city. There aren't nearly as many tourists at Ko Olina, which is lovely and refreshing.
Since Honolulu is not in the countryside, getting there is still quick and simple. There are plenty of shops and lodging options close by.
One of its main advantages is the abundance of luxury resorts in Ko Olina. It offers visitors a lovely, tranquil setting in which to relax.
Staying in Ko Olina Cons
Ko Olina is not at all inexpensive. The pricey resorts are to blame for the high cost. This is not the most cost-effective location in Oahu to stay in if you are on a tight budget.
Not as green as the North Shore, it is also. Although most people like that it doesn't rain much, it makes the area more dry and brown.
Best Resorts in Ko Olina
There are several opulent hotels in Ko Olina, including the Four Seasons, Marriott, Aulani Disney Resort, and Beach Villas. You will be in paradise wherever you choose to stay at a resort!
Cheap Places to Stay in Ko Olina
In Ko Olina, there aren't many inexpensive places to eat. In comparison to resorts, you could find some Airbnb or VRBO listings that are more affordable. Try the nearby Hampton Inn & Suites in Kapolei as well.
Best Places for Families in Ko Olina
While all of the above are great options, the best spot to stay in Oahu with family, especially young children, is the Disney Aulani Resort. The entire family may enjoy the many entertaining kid-friendly activities there.
Tips for Choosing the Best Areas to Stay in Oahu
I have some advice as you prepare for your family's trip to Oahu. When searching for the best places to stay in Oahu, consider these factors.
Your choice of the greatest area of Oahu to stay in depends on the type of lodgings you seek. Consider whether you like the seclusion of condos and villas or the conveniences of hotels and resorts.
The ideal places to stay if you don't want to rent a car are Honolulu or Waikiki. Following that, you can book an airport shuttle to and from, which will be less expensive than a taxi or car service.
I advise setting aside 5 to 7 days for your trip to make the most of it. A 3-day trip to Oahu is possible, but it might not provide you with the experience you're after. I advise taking a day to settle in, especially with younger kids. You can schedule various activities throughout this time, such as organized outings, shopping excursions, and low-key beach days.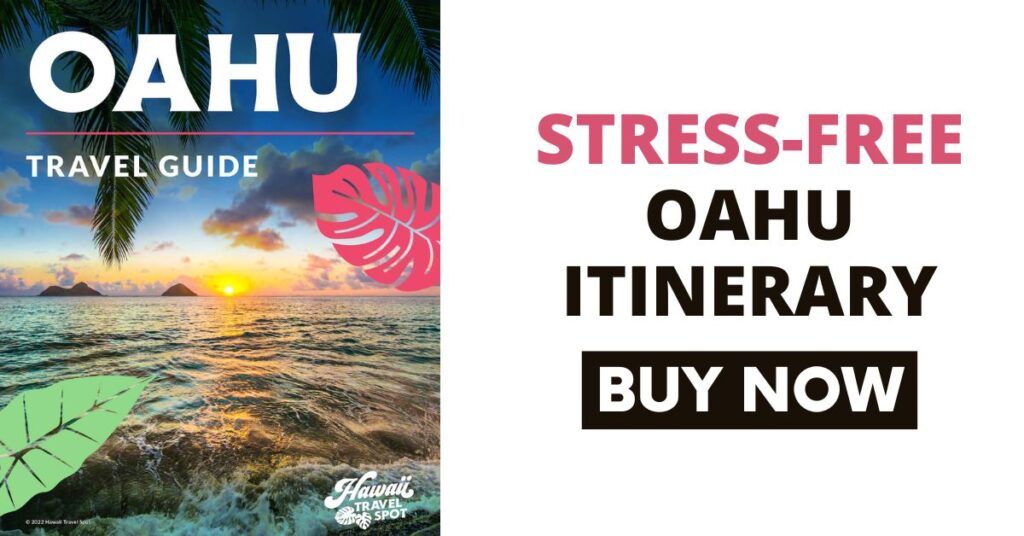 Where to Stay in Oahu Hawaii FAQs
How many days do you need in Oahu?
You'll need at least 7 to 10 days to fully see Oahu if it's the only Hawaiian island you'll be visiting. That will allow you plenty of time to do a couple of day trips, go on a few tours, check out the beaches, and chill.
How long does it take to drive around the entire island of Oahu?
A leisurely eight to twelve-hour drive around Oahu can (and should) include plenty of beach time, easy hiking, historical and cultural "study," a dash of adventure, and possibly after-dark entertainment like a luau.
Is Oahu safe for tourists?
Though Oahu is a generally safe island, tourist hotspots like Waikiki and Ala Moana are notorious for thievery. It is strongly advised to check your personal property, and valuables should never be left unattended in cars or at the beach.
Where to Stay on Oahu Wrap Up
The greatest area in Oahu to stay in depends entirely on your circumstances. For a pleasant, stress-free vacation in Oahu, Hawaii, Waikiki, Honolulu, North Shore, and Ko Olina are some of the greatest areas to stay. You'll have a blast in either of these cities, so pick one!