Are you planning a trip to Maui and have a sweet tooth. Scroll to find out the best Maui ice cream shops worth a stop on your next Hawaii vacation.
This list of the best Maui ice cream shops contains affiliate links which means if you purchase something from one of my affiliate links, I may earn a small commission that goes back into maintaining this blog.
Craving a delicious ice cream treat while on vacation in Maui?
Look no further! We've got you covered with the best Maui ice cream shops.
For many people, Hawaii is synonymous with sunshine and beaches. For others, it's all about the unique dining and culinary experiences it offers.
Maui is one island that's a tropical wonderland of Hawaiian flavors. The best part is that this extends into the realm of frozen desserts too.
Because between working on your tan, taking surfing lessons with your kids, and going on a hike with your partner, dessert is the one thing you should always be able to count on for a quick (and tasty) pick-me-up!
Island-inspired ice creams are a dream come true for anyone who loves ending their meals on a sweet note.
So, whether you're in the mood for some shaved ice, ice cream, or gelato, keep reading! This list of the best Maui ice cream shops will tell you exactly where you need to go next.
Don't have time to read a bunch of Hawaii blog posts and reviews? Here are some of our top picks for visiting Maui.
Popular Maui Tours/Activities
Favorite Maui Resorts/Hotels
Hyatt Regency Maui (this has a swim-up bar and tons of amazing amenities)
Andaz Maui (this is a luxury resort with the best luau on Maui)
Honua Kai Resort & Spa (this is one of our personal favorites because there are tons of pools and there are condo options)
Want to Rent a Car in Hawaii?
One of the best places to rent a car in Hawaii is Discount Hawaii Car Rental because they get the best rates from top national companies like Alamo, Dollar, Thrifty, Avis, Enterprise, Budget, and Payless.
Want to skip all the planning and just access my detailed Maui itinerary complete with daily schedules, fun activities, and travel hacks? Click the button below.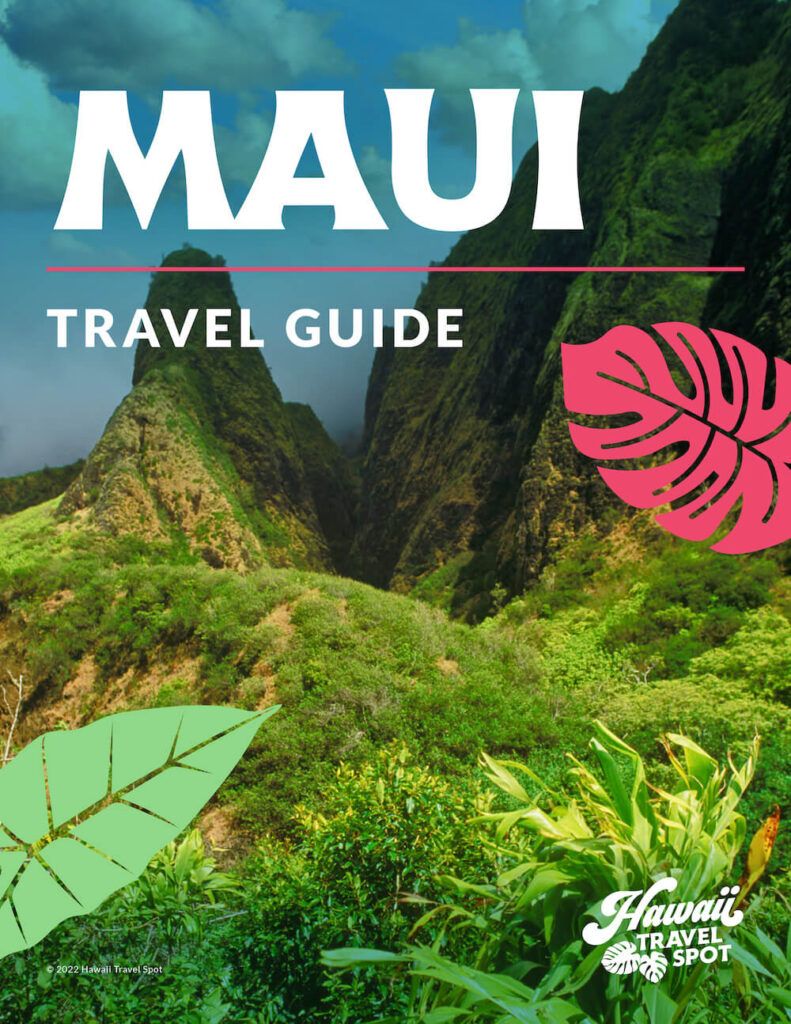 Best Maui Ice Cream Shops
1. Island Cream Co
There's no way you can talk about the best ice cream in Maui without mentioning Island Cream Co. Located at Lahaina Gateway Center and ranked No. 1 in Hawaii by Buzzfeed, it's the ultimate go-to destination for ice cream that tastes like heaven in a cup!
Choose from over 150 flavors that are handmade using all-natural ingredients. With an appearance that resembles gelato and flavors that taste exactly like ice cream, these carefully curated frozen desserts feel like a sensory explosion.
Each bite is excellent and every cone, flaky and firm, right until the moment it melts in your mouth!
The menu includes interesting flavors like Banana Maui, Bali-Buffalo Peanut, and Kona-Karamel with roasted pecans, as well as numerous twists on the traditional flavors too. Knock your socks off with pineapple cream, Island Cream, or coconut poi.
The store even offers a 6-flavor sampling dish (your pick) to share with a loved one or friend.
Want to skip the lactose? The full-shave ice station is every kid's (and adult's) fantasy come alive. Customize your shave ice from 36 flavors of syrup and enjoy it in a serving size that's enough to satisfy even the sweetest of sweet tooths!
2. Maui Sweet Shoppe
Tucked away adjacent to the Regency theater on Kihei Road is the Maui Sweet Shoppe. This locally-owned little dessert shop has served as a neighborhood hotspot for years and is well-known for the exceptional personalized service that it provides its guests.
Every sweet treat here is made from locally-sourced ingredients from the Hawaiian Islands and is guaranteed to have you craving more.
Maui Sweet Shoppe not only makes great traditional ice cream and flavorful sorbets but is also constantly updating its list of flavors. This is what makes it one of the most visited Maui ice cream shops!
If the variety of flavors makes it hard to choose, worry not, as guests are encouraged to sample to their heart's content.
Regulars will tell you that you can't go wrong with the tropical banana flavor of ice cream! The gourmet ice cream cookie sandwiches, crafted in small batches with the highest quality ingredients, are a real crowd-pleaser too.
But, really, there are options for the entire family, including waffle ice cream-filled malasadas (wafflesadas), açaí bowls, homemade cookie dough, and even candy. It's the perfect happy ending to a relaxing day on the sandy beaches of Maui!
3. Lahaina Ice Cream Parlour
Right by the entrance to the Lahaina Ice Cream Parlour, the iconic Banyan Tree welcomes you to celebrate the mellow pace of island life. So take a deep breath and let the tantalizing aroma of warm waffles and Lappert's Maui ice cream envelop you.
Highlighting this relaxed vibe is a wide range of rich island flavors like Road to Hana, Caramel Coconut Macadamia Nut, and Kauai Pie.
Completely handmade, Lappert's ice cream and sorbet are the best way to beat the heat after a long day of exploration.
And for those with more unconventional tastes, the parlor also allows you the opportunity to mix and match shaved ice flavors like blue raspberry, passion fruit, grape, cherry, tiger's blood, and a whole lot more!
But what really draws in the crowds is their infamous Disney-inspired Pineapple Dole Whip. This unholy concoction promises a brief trip to paradise for anybody who adores the tangy sweetness of pineapple.
Made from fresh pineapple juice and fresh pineapple shavings, this soft serve float is the best way to chill out on a hot summer day. And it gets better! This dream dessert is fat-free, cholesterol-free, gluten-free, and lactose-free, guaranteeing that nobody has to miss out.
Forgotten your souvenir shopping for your loved ones back home? Well, amazingly enough, this ice cream shop has you covered there too!
Simply stroll the curios on display to pick up intriguing trinkets like a tiki mug for your loved ones back home. Tip: find parking close by in the free public parking lot on the south side of Front Street.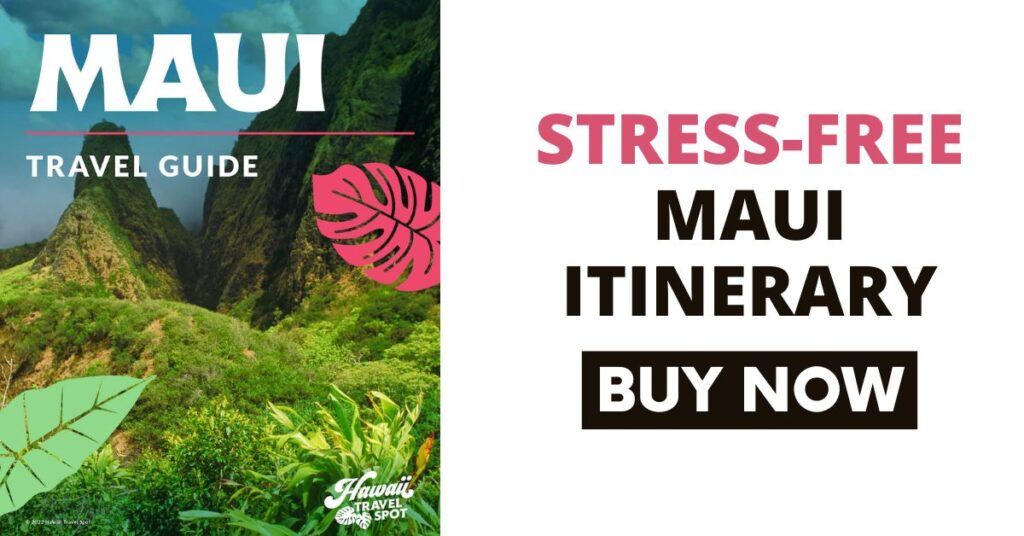 4. Coconut Glen's
Are your kids drawn to anything and everything wild and weird? Coconut Glen's is where to go! Enter the land of all things fun and quirky at this spot near the 27.5-mile marker on the Road to Hana.
It's a bit of a blink-and-miss, so keep your GPS on and your eyes peeled and you'll find yourself in this colorful, exciting, and whimsical place in no time!
Coconut Glen's is truly magical with its awesome ice cream truck, jungle shack, and outdoor seating area with a bunch of cute cats.
But its true allure lies in its celebration of organic and all-natural ingredients. The store's handmade Maui ice cream is vegan, organic, and gluten-free, ensuring that everybody gets to enjoy it without hesitation.
Explore flavors like lilikoi, green dragon, lemongrass ginger, banana rum raisin, honey macadamia nut, and chocolate chili. Ice cream this rich, creamy, and smooth deserves to be cherished in all its flavors! However, if you had to choose just one, don't miss out on the store's signature coconut ice cream.
Of course, sipping on freshly cut coconuts and munching on coconut candy for a natural sugar high is also a must while here! There's plenty of room for kids to run around and blow off steam afterward, which will give you some time to get a couple of cute pictures for the gram.
The place is cash only, so don't forget to withdraw some money from an ATM before visiting.
5. Paia Gelato
Visit Paia Gelato to get a taste of Italy in Hawaii. The silky smooth textures and subtle sweetness of the gelato here will transport you across the seas without making you compromise on Hawaii's fresh flavors.
The Paia Gelato serves authentic gelato that brings together the local ice cream-making techniques of Italy with the exotic flavors of Hawaii.
The gelateria takes special care to pay tribute to the region by sourcing all its ingredients locally, ensuring you find only native flavors like guava, haupia, pineapple, lemon, and more. It's part of what makes this Maui ice cream shop such a fan favorite.
Adventure seekers who like to challenge their taste buds must try the refreshingly unique Surfing Goat Dairy's Lilikoi Quark and the salty-sweet creamy goodness of Sandy Beach. For the little ones who can never have too much of a nice thing, a gelato cake or brownie gelato sandwich is the way to go.
Paia Gelato is a great spot to stop by before heading for a swim at the nearby Paia Bay or for a hike on the Road to Hana. Drop by as early as 7 a.m to pick up a pint of ice cream to pack in your cooler before hitting the road!
6. Ono Gelato
Few Maui ice cream shops boast the same level of dedication as this gelateria which ships its ingredients in directly from Italy! Locals swear that the gelato at Ono Gelato is the real deal, and for good reason. This store has its own third-generation gelato maker straight from Torino.
A truly delectable gelato has a few notable characteristics: it is thick, light, creamy, and super smooth.
But what sets the gelato at Ono Gelato apart is the unique fusion of traditional techniques and ingredients with the island theme to create classic winners like coconut, macadamia nut, and mango.
Those who are excited to expand their palate will be tempted to try the Sandy Beach, Maui "mokka," Sicilian pistachio, and coffee crunch.
Ono Gelato is very conveniently located at the entrance to the shopping area on Front Street, making it the perfect hangout to cool down on a warm Hawaiian night.
The store's warm and welcoming atmosphere invites you in to grab a gelato before strolling over to Kaanapali Beach. After all, nothing screams tropical paradise like feasting on a gelato while watching the sun set over the beautiful Hawaiian sea. A definite must-try whether you're visiting or staying in Lahaina!
7. Maui Gelato
Stop by Maui Gelato, located across the street from Kamaole Beach Park I in Kihei, for a refreshing break. This store has it all! Roselani ice cream, gelatos, shaved ice, Belgian waffles, and so much more are on offer for anybody with a serious sweet tooth.
Designed to be easy to eat, the sheer range of flavors (read: mochi ice cream, ube, Island Roots, and Kona coffee) at this gelateria will blow you away! Tempt and tantalize your taste buds with combos like Lava Flow Shave Ice and Hana for a sweet treat like no other.
With big helpings, great prices, lactose-free and gluten-free options, and natural flavors, this is undoubtedly one of the most incredible Maui ice cream shops you can visit during your vacation.
The store's artisanal desserts were created in 1932 by Manuel Nobriga at the Maui Soda & Ice Works plant in Wailuku. Today, this old store is a cauldron of innovation and still on top of its game, churning out new flavors made with actual fruit chunks every day.
Families with kids who love scribbling on walls are in for another great surprise; there's a chalkboard for children to let those creative juices flow! Later, grab your cones and walk outside to enjoy some fresh sea breeze.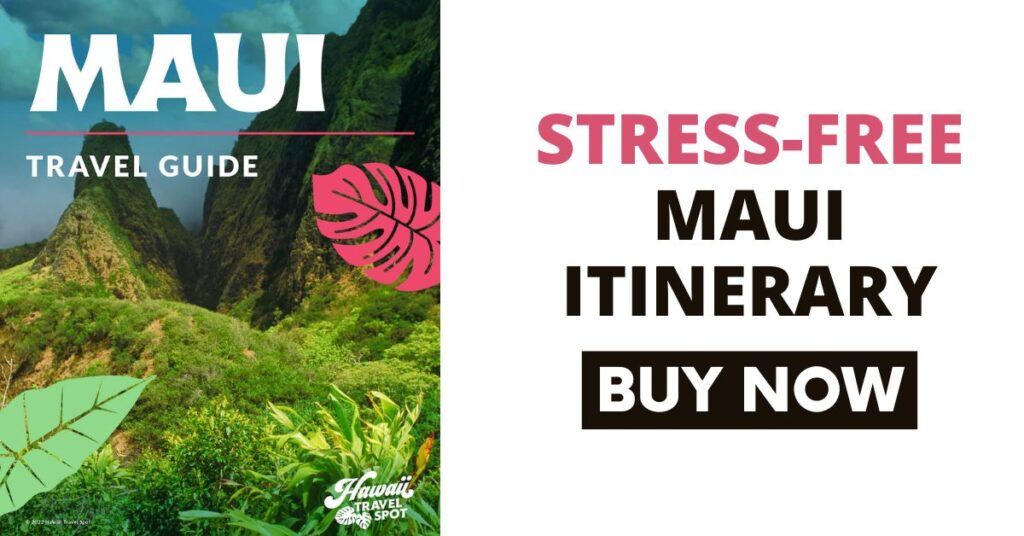 8. Hula Cookies & Ice Cream
Does the mere mention of warm chewy cookies sandwiching a cold disc of ice cream make you drool? Then head over to Hula Cookies & Ice Cream to find the best ice cream on Maui. These decadent treats will have you daydreaming about them for years to come!
With cookies and premium ice cream, this one-stop shop for all your dessert demands is the best of both worlds. Its scrumptious spread includes marvels like aloha cherry truffle, ube, Kona Mud Pie, and Macadamia Nut.
Another huge highlight is the in-house shave ice and its various kinds of waffle cones that can satisfy every taste bud. This family business also provides tasty packaged sweets to take home for friends and family.
Hula Cookies & Ice Cream's location right next door to the Maui Ocean Center makes it a convenient stop for tourists looking for a midday treat. Just be sure to grab a spot by the window because the exterior can get pretty windy.
And on the off-chance that you drop by a little too late, there's a vending machine right outside that doles out the ideal midnight snack: ice cream sandwiches!
9. BanyanTreats
Step into the Pioneer Inn at the corner of Front Street and Hotel Street for a journey into a world of all things delicious. Serving floats, smoothies, cinnamon buns, Pekelos Coffee, and ice cream in Maui, BanyanTreats is the area's local specialty dessert store.
It's the perfect place to go after a whale-watching or snorkeling tour. With 8 kinds of freshly baked gourmet Hula cookies (chocolate honey, papaya, pineapple ginger macadamia, and Hawaiian Kiss) and over 30 varieties of Hawaiian Shave Ice, it honestly doesn't get better than this!
However, locals and guests alike do swear by one fantastical sensation called the Honi Kuki Ice Cream Sandwich. In this creation, Roselani ice cream is lovingly cradled between two delicious cookies to make the ultimate sugar bomb.
If shaved ice and yummy syrup are more to your liking, worry not. You can enjoy this frozen treat in abundance! The sugar-free options will keep those sugar crashes at bay.
Families with children are in for even more of a special treat with the Keiki order that comes with an adorable smiling ice cream topped with a cookie "hat". It's sure to make your little one grin so keep your camera ready.
This wholesome family-friendly restaurant ships its famous cookies to any place in the USA as well, so if you find yourself longing for some BanyanTreats, just order some online!
Best Ice Cream in Maui Wrap Up
Maui has a lot of great ice cream parlors to help you cool off, but with a bucket list of Maui ice cream shops now in your back pocket, selecting the best of them will be as easy as pie!
My personal recommendation? Try them all! After all, you can never have too much ice cream when on vacation. 'Ono grinds!