Are you planning a trip to Oahu but don't know where to stay? Keep scrolling to check out this honest Queen Kapiolani Hotel review!
This honest Queen Kapiolani Hotel Review was written by Marcie Cheung (a Hawaii travel expert) and contains affiliate links which means if you purchase something from one of my affiliate links, I may earn a small commission that goes back into maintaining this blog.
I've visited Oahu dozens of times and it's still hard for me to pick the best places to stay in Waikiki! I mean, there are SO many great options!
Recently, I stayed at the Queen Kapiolani Hotel which is located on the Diamond Head side of Waikiki. I fell in love with their Instagram photos of the hotel and wanted to check it out for myself.
Why should you take my advice? I've visited Hawaii more than 40 times and bring a depth of firsthand Hawaii expertise unmatched in the travel sphere.
Keep scrolling to read my honest Queen Kapiolani Hotel review so you know if it's one of the Waikiki hotels worth booking.
Want to skip all the planning and just access my detailed Oahu itinerary complete with daily schedules, fun activities, and travel hacks? Click the button below.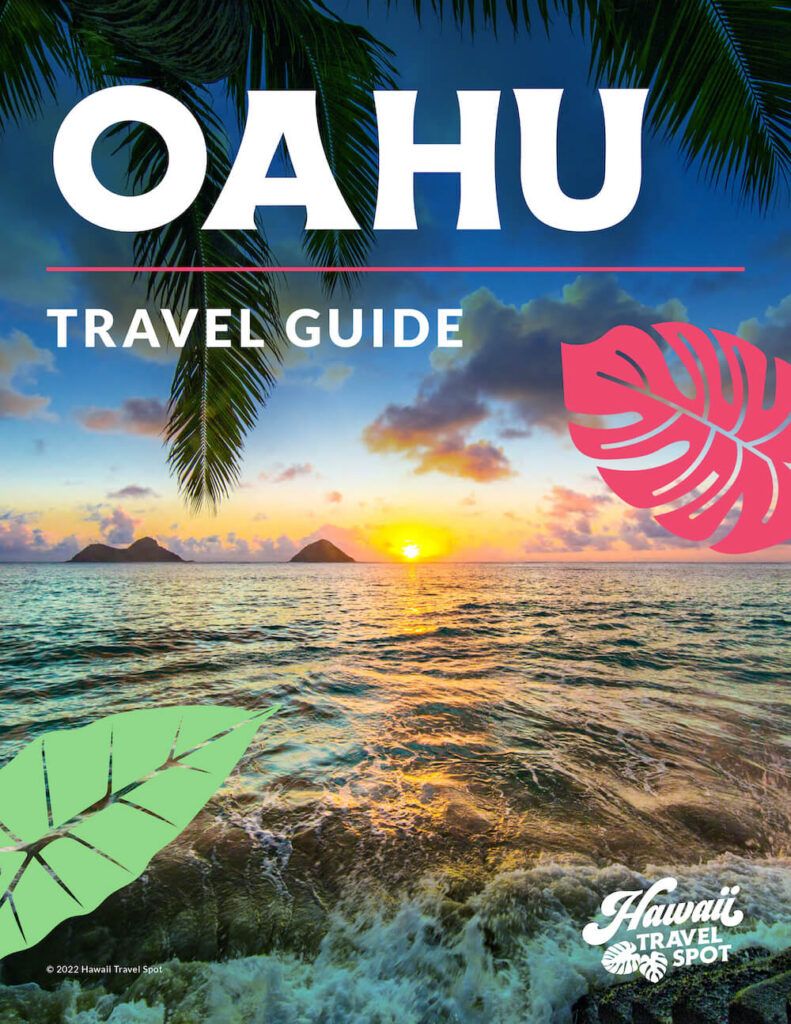 Where is the Queen Kapiolani Hotel on Oahu?
The Queen Kapiolani Hotel has an awesome spot on the East side of Waikiki, right near the fun Honolulu Zoo. It's like a short 30-minute ride from the Honolulu Airport if there's no traffic jam.
Its address? 150 Kapahulu Ave, Honolulu.
So, how do you get there from the airport? Well, you can hail a taxi, book a shuttle, or even rent your own car.
Super cool places like Waikiki Beach are just a 9-minute walk away!
Plus, if you drive, there's valet parking, but it costs $50 per day. Just so you know!
First Impressions & Check-in Experience
Right when I walked into the Queen Kapiolani Hotel, I was hit with this cool, vintage Hawaiian look in the lobby. Totally something you'd want to snap a pic of for Instagram! Check hotel rates here.
Plus, they've got some neat little shops, a gallery, and even a spot to grab a coffee or a tasty Dole Whip.
But the best part? The hotel staff. They were super friendly and made me feel welcome. And, guess what? I didn't have to wait forever to check in. It was all quick and smooth, starting right at 3:00 p.m.!
Queen Kapiolani Hotel: Dive into Room & Accommodation Details
Walking into our room at the Queen Kapiolani Hotel was like stepping back in time, but with a modern twist. Think of an upscale vintage motel room from the '60s, but with all the comforts of today.
The decor was a delightful blend of modern and retro, with eye-catching artwork and a color palette that felt relaxing.
Handy USB outlets were scattered on the walls – a lifesaver for charging all our gadgets.
One unique feature was this neat bench seat with a TV tray table. It made for a cozy spot for breakfast in the room.
The mini-fridge was empty, which I found super useful. No mini-bar items taking up space meant we had plenty of room for our drinks and snacks.
The shower? A bit of a character! Turning it on felt like summoning a mini windstorm inside, with the curtain flapping around. Adjusting the temperature was a bit of a dance, but once set, it was great.
And let me tell you, the hotel's signature shampoo, body wash, conditioner, and lotion? Divine!
Lastly, the balcony. Sure, the view was mainly of a hostel and its pool, but it was surprisingly tranquil. Perfect for morning coffee or some evening reflection.
And with speedy Wi-Fi (I clocked it at 250+ Mbps), staying connected was a breeze.
Whether for work or leisure, the Queen Kapiolani sure makes you feel royal! Check the latest rates and availability.
Hotel Facilities at Queen Kapiolani: More Than Just a Stay!
The Queen Kapiolani Hotel really brings a vintage Hawaiian feel to life!
One of the highlights for me was the pool, found on the 3rd floor, giving off that rooftop vibe. It had this fun, retro atmosphere with its astroturf surroundings.
However, it's a bit on the smaller side, and if you have kids, they might find it lacking in excitement.
Also, it's right by the restaurant, so it felt a bit like being on a stage with an audience at times.
Art enthusiasts will appreciate the Waikiki Art Gallery inside the hotel. Brimming with vintage Hawaiian artworks, it's perfect for grabbing a souvenir or just window shopping.
For those looking to hit the waves, the Hans Hedemann Surf Shop is your stop. From trendy surf clothing to signing up for surf lessons, they've got it all!
Need tips on what to do in Waikiki? The ever-helpful concierge desk is ready to assist. Plus, they have this handy map of Honolulu right by the desk, making it a breeze to plan out your adventures.
Other perks? A rooftop terrace to catch the sunset, a well-equipped gym, dry cleaning services, and even bicycle rentals to explore the city!
The Queen Kapiolani is more than just a place to sleep; it's where memories are made!
Delicious Dining at Queen Kapiolani Hotel
When it comes to eating, Queen Kapiolani Hotel ensures you don't even have to leave the building! They offer a range of in-house dining options, each with its own unique flavor.
Firstly, for those caffeine cravings, Knotts Coffee Roasters in the lobby is a must-visit. Besides the classic coffee choices, they have some unique drinks that you probably won't find elsewhere.
I particularly enjoyed their coffee jelly latte – a new taste experience for me! And if you're in a rush, trust me, they serve your order faster than you'd believe.
But if you're looking for a proper meal, DECK should be your choice.
The lilikoi ribs I ordered were simply mouthwatering, and if you dine in, the view of Diamond Head adds to the ambiance.
Don't let the presentation fool you; the taste is beyond what you'd expect. Their cocktails? Just as delightful.
Now, for the sweet tooth out there, a trip to Aloha Whip is essential. I'll confess; the lure of getting Dole Whip right in the hotel lobby was a big draw for me.
While I imagined a fancier presentation from their Instagram posts, the taste was absolutely spot on. And the best part? You can customize it with toppings like sprinkles or gummy bears.
Overall, dining at Queen Kapiolani is a treat for your taste buds!
Understanding the Cost: Pricing & Packages at Queen Kapiolani Hotel
Staying at Queen Kapiolani Hotel offers a variety of room choices, from studio rooms to lavish penthouses.
Depending on your preference, you can pick a view of the city, the ocean, or stunning Diamond Head.
When looking at the cost, studio rooms usually fall in the $200-$300 range per night. For those who are a part of the military, have AAA, or are local (kamaaina), there are special rates available, which can make the stay more affordable.
Given the amenities, views, and location, the pricing feels fair, ensuring visitors get good value for their money.
Nearby Attractions & Activities at Queen Kapiolani Hotel
When you stay at the Queen Kapiolani Hotel, you're in the heart of some of Waikiki's best attractions!
Just a short 2-minute walk, and you're at the Honolulu Zoo. Fancy a beach day? Waikiki Beach is only 9 minutes away on foot.
For shoppers, the International Market Place is a 13-minute walk, filled with unique finds. If you're up for a longer stroll, the Waikiki Beach Walk is 18 minutes away and is a great spot to soak in the local vibe.
Not to mention, Kuhio Beach Park, perfect for picnics, is just 5 minutes away.
Plus, the hotel staff can guide you on tours or experiences to make your trip even more memorable!
Queen Kapiolani Hotel FAQs
How does this hotel stand out from its competitors in Hawaii?
The Queen Kapiolani Hotel stands out with its unique retro-chic Hawaiian vibe and an array of on-site dining options, including the popular Dole Whip spot.
Is the location practical for the activities and sights I want to enjoy?
The hotel's location in Waikiki is practical as it's near key attractions like Waikiki Beach and the Honolulu Zoo.
Is it worth the price, and am I getting good value for my money?
Considering its amenities, dining options, and decor, the Queen Kapiolani Hotel offers reasonable value, though some may find noise levels affecting the overall worth.
Conclusion & Personal Verdict on the Queen Kapiolani Hotel
The Queen Kapiolani Hotel has a charming retro-Hawaiian vibe that instantly captivates you. Its location is prime, with attractions and delicious dining options right at your doorstep.
However, a significant drawback was the noise. Staying on the 3rd floor, we experienced loud music and chatter late into the night, which might be a buzzkill for families with young children needing early bedtimes.
This might make it less ideal for families, but for young couples, friends on graduation trips, or those on a budget honeymoon, it could be a hit.
The trendy ambiance, coupled with the on-site restaurant, coffee shop, and irresistible Dole Whip spot, makes it a solid choice for the right traveler. Just maybe request a room away from the elevators!
Rating for the Queen Kapiolani Hotel
Overall Score: 7/10 ⭐️⭐️⭐️⭐️⭐️⭐️⭐️
Location: 8/10 – Quiet and convenient spot in Waikiki.
Service: 7/10 – Friendly staff but some nighttime disturbances.
Amenities: 7/10 – Loved the on-site facilities but wished for better noise insulation.
Dining: 9/10 – Tasty options right on the premises with a cool coffee shop and Dole Whip spot.
Value for Money: 6/10 – While the decor and dining were highlights, the noise level took away from the overall value.
Despite the noise issue, the hotel's stylish decor, dining, and location make it worth considering for your stay.