Are you spending Christmas in Hawaii (or just wish you were)? Keep scrolling to find out some of the best Hawaiian Christmas music you should rock out to this year.
This list of the best Hawaii Christmas music contains affiliate links which means if you purchase something from one of my affiliate links, I may earn a small commission that goes back into maintaining this blog.
The Christmas season is a time of the year famously filled with warmth and joy. Billions of people across the world celebrate Christmas, which is strongly associated with snowy weather, gift giving, and, surprisingly, many different songs!
When the holiday season rolls around, Mariah Carey's (perhaps infamous) "All I Want for Christmas is You" seems to blare out of every speaker in America.
Nonetheless, "Christmas music" is much more than just one song. There are a near-infinite amount of songs that are associated with Christmas, a surprising amount of which comes from Hawaii! Keep scrolling to learn about some Hawaiian Christmas songs that truly spread festive joy!
If you want to experience the joy and vibes of Hawaii this holiday season but can't travel to the beautiful islands themselves, these Hawaiian Christmas songs will truly bring the tropical spirit to your own home.
Whether you're driving to a Christmas party, putting up lights and house decor, wrapping presents, or enjoying a rambunctious family Christmas dinner, these songs are perfect to put on in the background!
These Hawaiian Christmas songs will help you create an unforgettable Christmas experience! If you're tired of the same Christmas songs year after year, these will be sure to add some refreshing joy to your holiday!
Keep reading to learn about my favorite Christmas songs to add to your playlist!
Want to skip all the planning and just access my detailed Hawaii itineraries complete with daily schedules, fun activities, and travel hacks? Click the button below.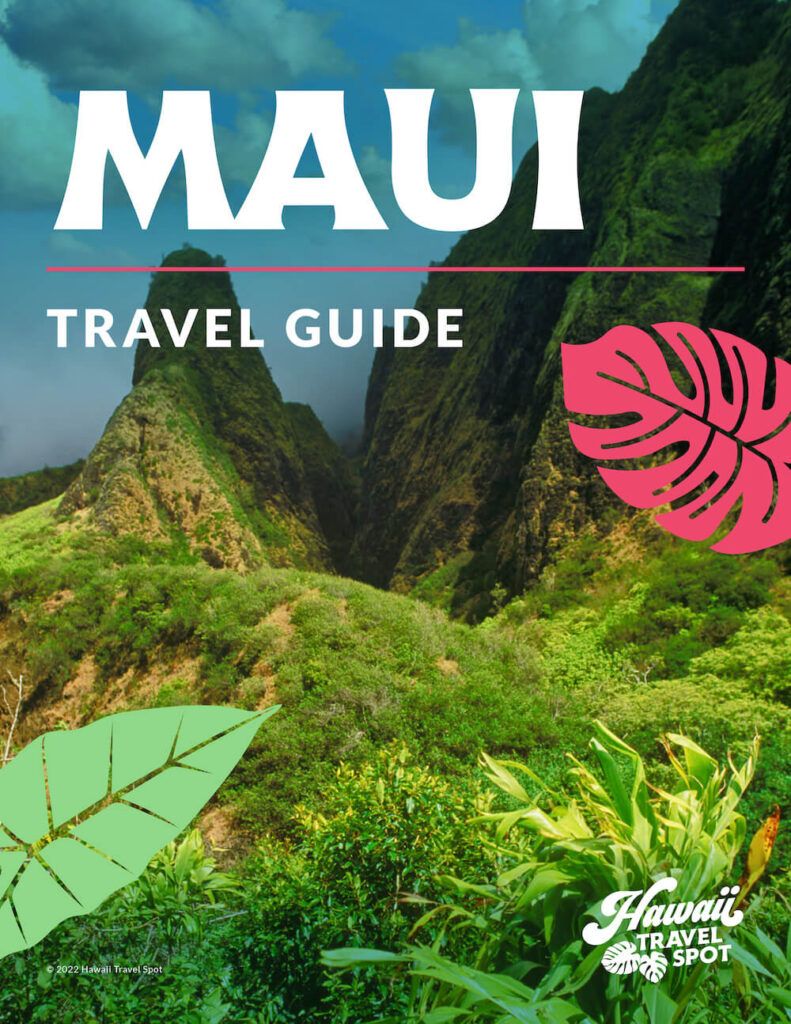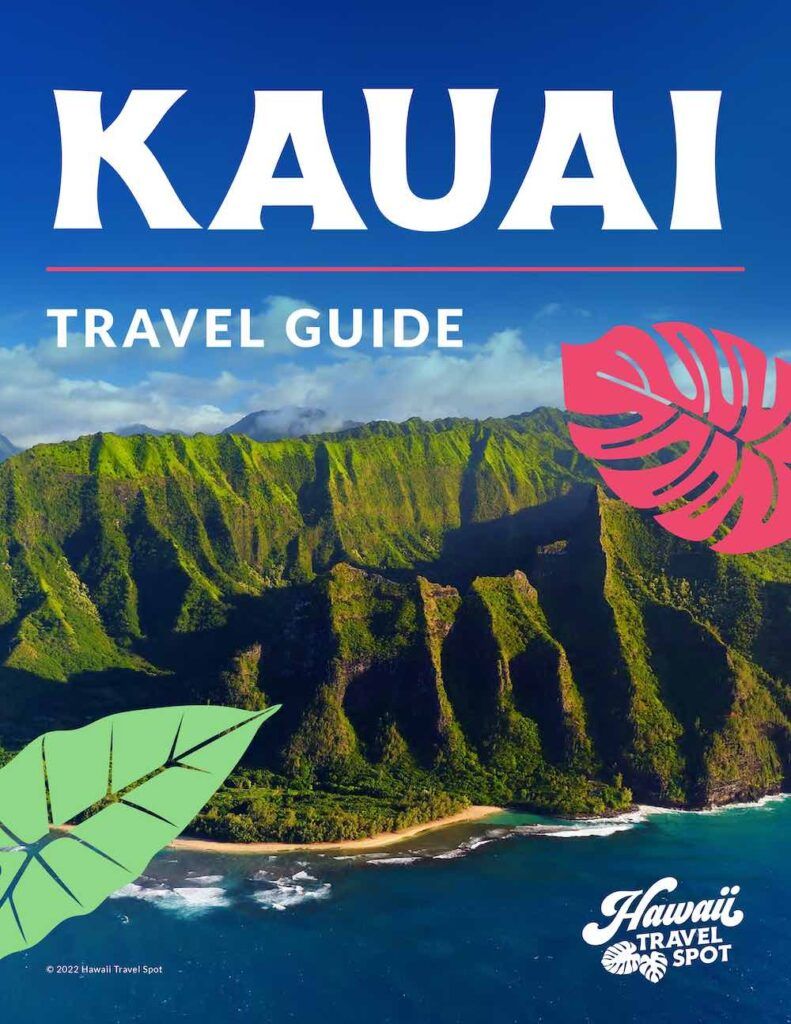 How Does Hawaii Celebrate Christmas?
To the surprise of many people on the mainland visiting Hawaii in December, Hawaiian Christmas traditions are very similar to those on the mainland.
A typical Christmas Day dinner consists of a large meal, though while you're there, you may want to make sure they consist of many traditional Hawaiian dishes rather than mashed potatoes and turkey.
You'll see lots of beautifully decorated Christmas trees, stunningly strung Christmas lights, and musical celebrations! There are also some unique Hawaiian Christmas traditions that are absolutely worth experiencing.
The only truly significant difference is the weather. Instead of the snow and cold, you'll be enjoying the sun and clear skies!
Best Hawaiian Christmas Music to Listen to This Holiday Season
1. Santa's Hula
Released in 2003 by the well-known recording studio Hula Records, this song is an upbeat tune chock-full with joy and holiday spirit!
The lyrics of Santa's Hula describe Santa as wearing "red pants and a coconut hat." This allows you to imagine a truly uplifting sight of Santa, suit and all, on the beach with a coconut hat. This Hawaiian Christmas song is simply too fun to pass by!
2. The Merriest Hawaiian Christmas
The Merriest Hawaiian Christmas was first released by the Honolulu Boy Choir in 1980, then by The Brothers Cazimero in 2006. The vocals are a work of art and the harmonies are subtle but beautiful!
I've found that this song is especially perfect to listen to as you're decorating your Christmas tree or sprucing up your house. Upbeat and cheerful, you won't be able to resist the urge to dance along to this bop!
3. Numbah One Day of Christmas
This rendition of the famous Christmas song "12 Days of Christmas" incorporates commonly given gifts in Hawaii into its lyrics! From four flower leis to five fat Hawaiian pigs to nine pounds of poi, this song is both entertaining and upbeat!
Numbah One Day of Christmas' origins are just as silly as its contents! Although a more popular version was recorded by the Honolulu Boy Choir in 1980, this song was originally recorded by Eaton B. Magoon Jr., Edward Kenny, and Gordon N. Phelps in 1959 during a hearty dinner!
4. Mele Kalikimaka
Described by many as a guilty pleasure Christmas song, this lowkey yet upbeat song is definitively the most popular Hawaiian Christmas song that's been created. Originally written by Robert Alexander Anderson, Bing Cosby's cover skyrocketed this song into the realm of truly famous Hawaiian songs!
Now, Mele Kalikimaka is the most commonly played Hawaiian Christmas song – for good reason. The lyrics are simple but sweet and the snare drums and chimes in the background truly contribute to an atmosphere of island fun!
5. Nu 'Oli
Nu 'Oli, sung by Kealiʻi Reichel, translates roughly to "glad tidings." Although this is not a typically upbeat Christmas song, instead having a beat and vibe similar to Silent Night, its beautiful harmonies and layered vocals make it an undoubtedly beautiful song!
This song is best enjoyed on Christmas Eve with a cup of hot chocolate during a moment of tranquility as you admire the snow outside.
6. Christmas Luau
Those who've attended a luau, especially on Christmas, know of how festive and lively the dancing and singing can be. The food, too, is especially delicious. This carol written by Leonard Hawk attempts to capture that festivity to great effect.
Put on this upbeat and cheerful song during a rambunctious dinner party or even on Christmas morning! It does an amazing job at capturing the joy and happiness common within holiday events.
7. I'm Coming Home for Christmas
I'm Coming Home for Christmas hits the listener with feelings of nostalgia and homesickness. Sung by Robi Kahakalau and Jeff Rasmussen, they describe their longing for the island's pleasant winter weather, and, later, their joyful return to the Hawaiian islands.
This song is perfect for a late Christmas Eve night, especially if you're originally from Hawaii – or just longing for an escape from the snow.
8. Silent Night by The Makaha Sons
Although Silent Night is a long-time classic that all of us know, The Makaha Sons put a beautiful spin on it. They use their layered vocals, beautiful harmonies, and artful performance that'll give you a new appreciation for this song!
Released as a part of the Hawaii Nei album, this song blends Hawaiian and English in its lyrics to amazing effect. The singers are all extremely experienced, having performed together for decades before recording this album.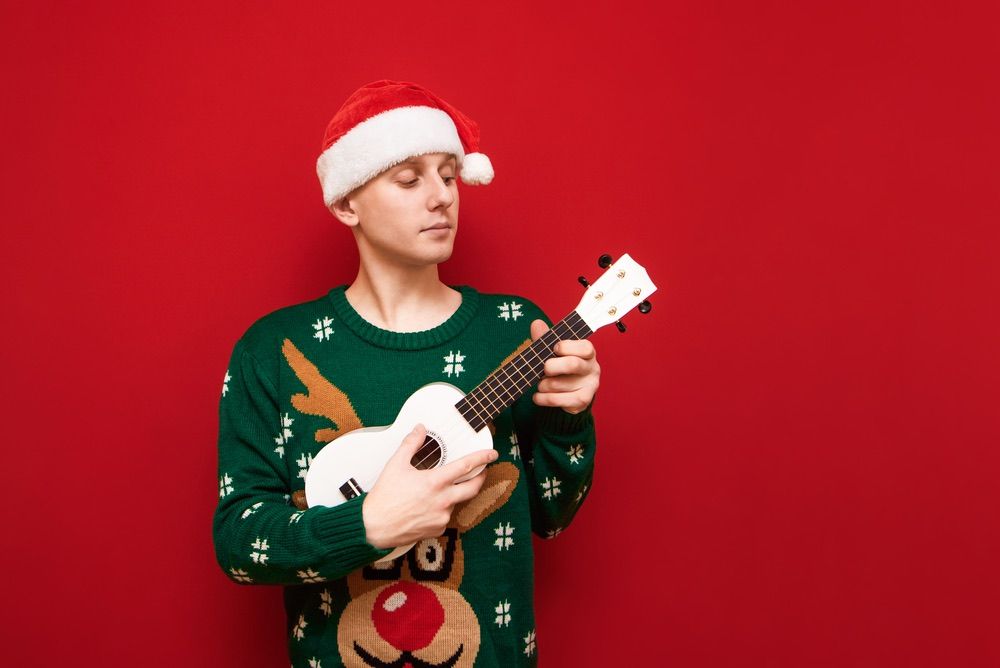 9. Here Comes Santa Claus in a Red Canoe
Now doesn't the image of that title just crack you up! This upbeat song was released in 1959 and has since then become an age-old classic that almost everyone who listens to the radio has heard!
Here Comes Santa Claus in a Red Canoe has some truly vivid imagery of Santa Claus kayaking, canoeing, and surfing will have you grinning so hard your cheeks hurt! This song is perfectly upbeat and amazing during a fun Christmas party!
10. Hawaiian Santa
Hawaiian Santa, which was released in 1999, is still quite well-known today. Sung by the Brothers Cazimero, it has a lot of fun imagery but has a more "chill" vibe that is perfect as quiet background music!
11. Kana Kaloka (Here Comes Santa Claus)
Here Comes Santa Claus is definitely one of the more unique songs on this list, as it's sung by a group made of three people with immensely differing vocal ranges. Many verses have phrases of Hawaiian that are artfully integrated into the playlist!
Kana Kaloka was first released by a band called Na Leo Pilimehana, which roughly translates to "three voices blending in warmth." This perfectly describes the feeling this song gives you, making it perfect on a drive home through snow!
12. Christmas In The Sand
Doesn't this song's title perfectly describe what Christmas in Hawaii feels like? Although this song was originally written by Colbie Caillat about California, it can just as easily be reimagined as a tale centering around Hawaii!
This song's playful imagery of Santa enjoying the sand in place of snow and upbeat nature makes it a perfect song for kids to enjoy!
13. My Hawaiian Christmas
This acoustic, slow-paced song by Dennis Kamakahi feels deeply intimate and personal, describing how the singer's Christmas experiences were influenced and changed by his time growing up in Hawaii.
My Hawaiian Christmas is nostalgic and beautiful, with barely mixed yet excellent vocals and a simple backing track. It truly feels like a song meant to convey the depth of the singer's emotion.
14. O Holy Night by Willie K
O Holy Night by Willie K is yet another example of a Hawaiian spin on a classic Christmas carol. Willie K is possibly one of the best choices to remix such a popular song. He has experience in a wide variety of genres, ranging from traditional opera to rock, truly displaying his skill and versatility in music and singing.
As you listen to this song, enjoy the fluid switches between English and Hawaiian this gives this version of the song a truly unique feeling! This song is perfect for a cozy Christmas Eve in front of a roaring fireplace.
15. Winter Wonderland/Hawaiian Santa
The Mākaha Sons of Ni'ihau combine two famous Christmas songs in Winter Wonderland/Hawaiian Santa while incorporating Hawaiian lyrics and instruments, making for a beautiful song that's absolutely perfect to dance to!
16. No Mo' Christmas Blues
True to its name, No Mo' Christmas Blues will almost certainly dispel any blues you feel during the holiday season. Originally sung by Frank de Lima and covered by the Honolulu Boy Choir, it's story about a naughty Hawaiian boy's Christmas holiday is charming and perfect for kids!
17. Christmas Day in Hawaii Nei
Christmas Day in Hawaii Nei is one of the best songs to listen to if you just want to immerse yourself in the fantasy of being in Hawaii. With its vivid imagery and beautiful vocals, you'll feel as though you're sunbathing on an idyllic beach!
Released by the Mākaha Sons of Ni'ihau, this song has one of the more unique backstories on this list, originating from the Forbidden Island where no one is allowed to enter or exit.
Hawaii Christmas Songs FAQs
Do any of these songs incorporate traditional Hawaiian instruments or songwriting?
Yes! You'll often hear Hawaiian elements in these Christmas songs such as the use of a ukulele and traditional Hawaiian instruments! There are many artists who've also put a "Hawaiian spin" on some of the most popular Christmas songs such as Silent Night, the 12 Days of Christmas, and more!
What's the most popular Hawaiian Christmas song?
The most popular Hawaiian Christmas song is definitely Mele Kalikimaka! Whether you've heard the original version, written by Robert Alexander Anderson, or Bing Crosby's famous cover, you'll definitely recognize it as soon as you hear the opening notes!
What is a Traditional Hawaiian Christmas Greeting? 
The most common traditional Hawaiian Christmas greeting is mele kalikimaka, which means "Merry Christmas!" However, most will understand if you say Merry Christmas or Happy Holidays, so that works just as well!
Tropical Hawaiian Christmas Songs Wrap Up
Whether you're looking to jam out and decorate trees, enjoy hot cocoa and watch the snow, or organize a rambunctious dinner party, there's a Hawaiian Christmas song out there that'll be the perfect background music for your Christmas celebrations!
Listening to some Hawaiian Christmas music is the perfect way to feel as though you're on those beautiful tropical islands even if you can't make it there for Christmas. This music will bring you holiday cheer, joy, and aloha!