Planning to book your trip to Hawaii during the holiday season? Want to learn about what you need in your luggage to make sure you've got all the stuff you need? Keep scrolling to learn about the must-haves for your Christmas in Hawaii.
This Christmas packing list for Hawaii in December contains affiliate links which means if you purchase something from one of my affiliate links, I may earn a small commission that goes back into maintaining this blog.
Are you planning to spend your December celebrating with a Christmas vacation to Hawaii?
You're in luck because you've come to the right place. Below, you'll find a master list of everything you'll need, you'll learn about what to bring from when you get onto your flight until you land back home again.
If you're looking for the perfect retreat from the frigid winter cold, Hawaii is the perfect place for your warm and tropical getaway. Here I'll help make sure your packing runs smoothly with everything you need to know to make your holiday retreat to Hawaii run perfectly.
In this article, you'll find packing lists, tips, advice about traveling, and everything else under the Hawaiian winter sun that'll make your packing a breeze!
No matter if you're just getting started or looking for the final touches, this packing list is guaranteed to help you have the perfect Christmas in Hawaii.
Want to skip all the planning and just access my detailed Hawaii itineraries complete with daily schedules, fun activities, and travel hacks? Click the button below.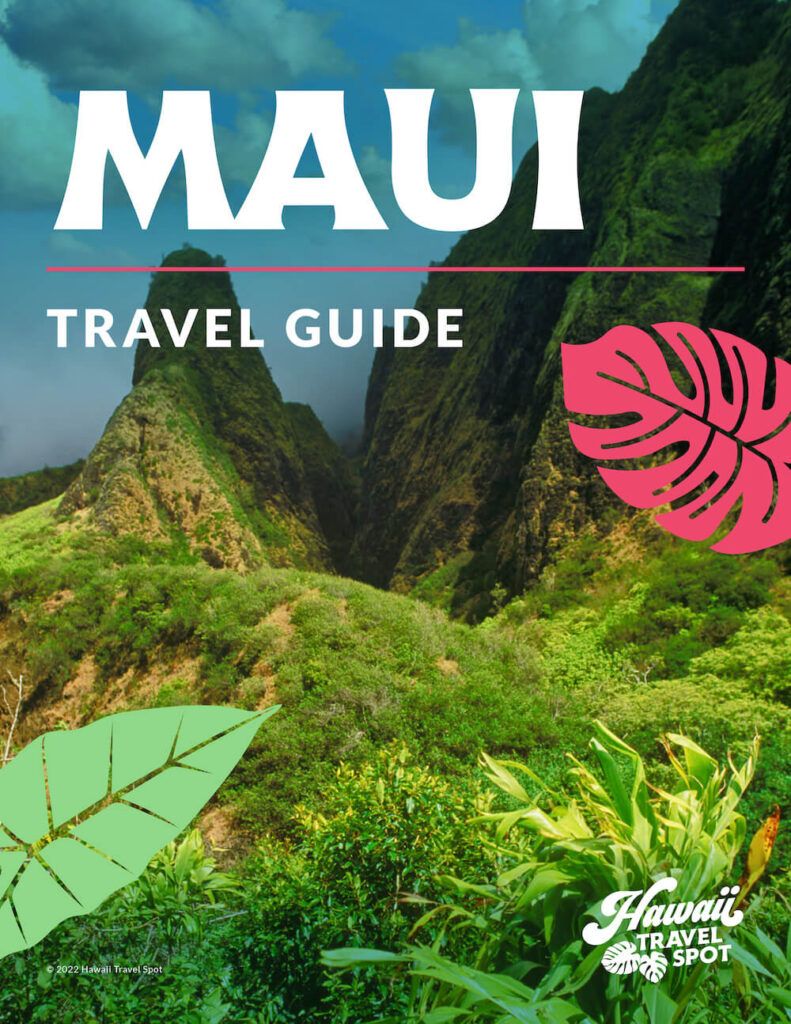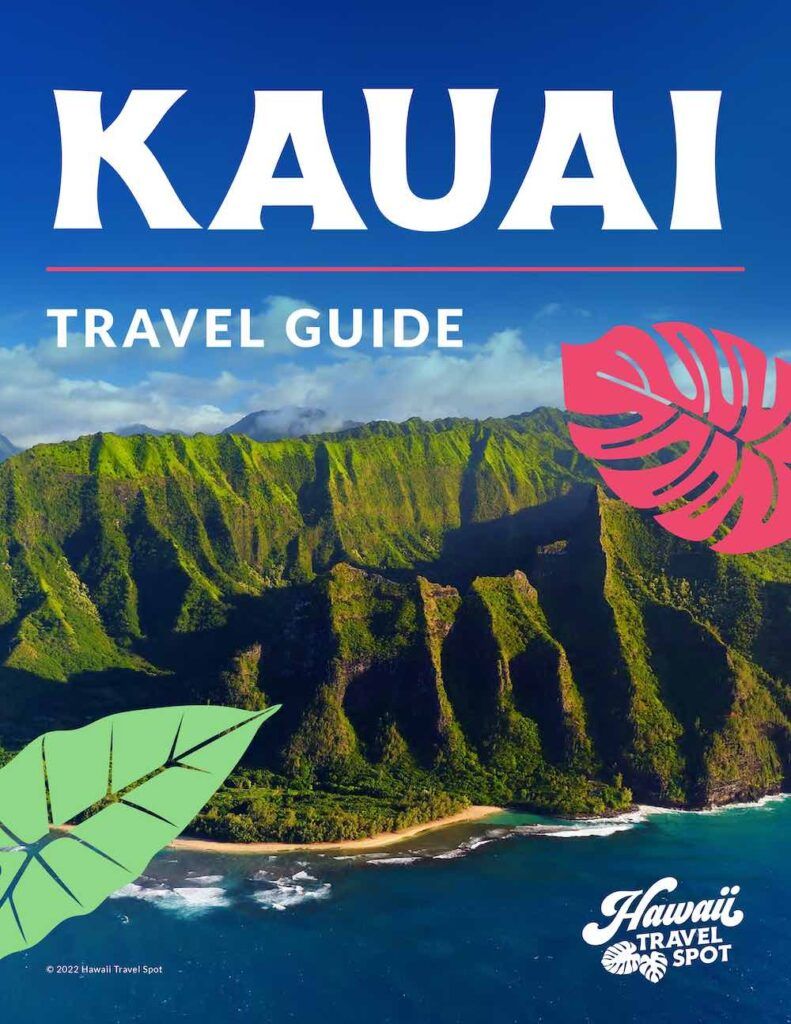 What is the Temperature Like in December?
Contrary to how low the temperatures can drop on the Mainland, Hawaii is warm no matter the season. On your trip, expect it to be around 81 degrees. Though Hawaii temperatures in December are somewhat cooler than the temperatures in the summer, it can still be quite hot and humid.
On the "chillier" side, you can expect it to get down to the mid-70s with very short rainstorms now and then. Goes to show how perfect the Christmas weather in Hawaii is.
What Should I Wear in Hawaii in December?
Your typical summer clothes are perfect for Hawaiian December.
For those who get a bit chilly in the 70-degree range, I'd recommend bringing a light jacket or sweater when it cools off at night. T-shirts, shorts, breezy or thin dresses/skirts, and swimsuits are the way to go.
What Should I Pack for Christmas in Hawaii?
There's plenty to think about when packing for Hawai, especially during Christmas, no less. When packing, you'll have to think about the clothes you'll be wearing every day, what you'll need for going to the beach or exploring, and space to bring presents to or back. And don't worry, everything you'll need is right here.
How long you'll be there is a big factor in packing for your trip. Depending on how many days you decide to stay, adjust the numbers to accommodate the number of days.
If you're looking for lists for more specific islands, I have a Kauai packing list, an Oahu packing list, a Big Island packing list, and a Maui packing list for you to check out!
Travel Documents
Of course, some of the essentials you can't get anywhere without are your travel documents. No matter where you go, remember to pack:
Credit cards
Emergency contact lists
Cash
Vaccine records, if needed
Passport (for non-U.S. citizens) 
Reservations for hotel, resort, and tours6
Plane tickets
Many of these are accessible through your phone or other digital means, but keeping a physical copy for extra security never hurts. After all, it's better to be safe than sorry!
Clothes
Unless you plan to do some laundry, one of the biggest things to consider is if you have enough clothes for the entire trip.
Here's the list of what to wear in Hawaii in December.
T-shirts
Shorts
Skirts
Underclothing and socks
Plenty of swimsuits
Swimsuit cover
Dresses
Pajamas
Lightweight jackets
The best clothes to wear in Hawaii in the wintertime are light or airy fabrics so you can stay cool. Clothes made of cotton, silk, or rayon are the best, and for humid weather, try out clothes made of bamboo.
While you might not want to wear jeans, you at least want to include one pair of pants for your "Packing for Hawaii" list for when the temperature drops or you go out for a hike.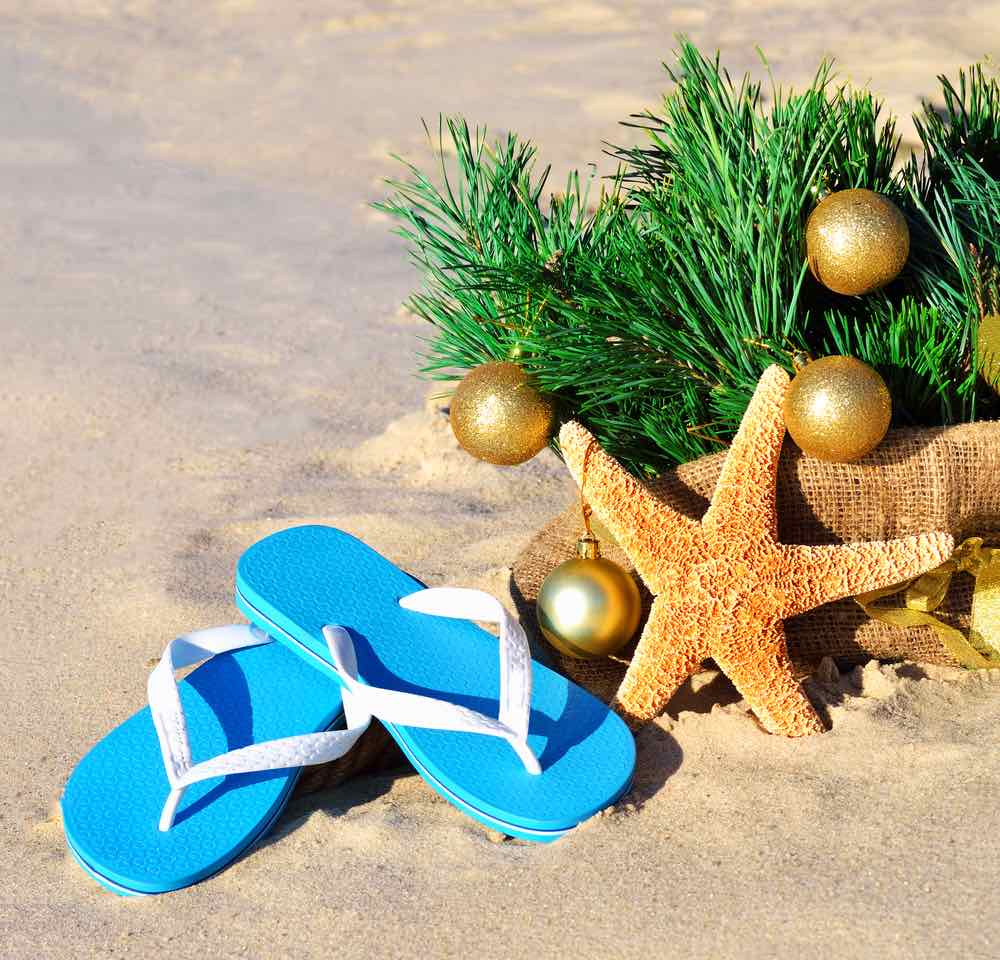 Shoes
The next thing you want to remember in your Christmas packing list for Hawaii is shoes. While sandals are great for idle relaxation, if you plan to do a lot of moving around, whether it be a tour or exploring, you should also bring some comfortable walking shoes such as tennis shoes.
If you want to try out some of Hawaii's amazing hiking spots, you should bring a pair of hiking shoes. You can also try out water shoes if you're thinking of exploring rocky beaches.
Technology Gear
For anyone looking to keep memories of your trip through pictures or videos, one of the best packing tips for Hawaii is to bring a waterproof phone case.
They're very handy for when you're you're at the beach, exploring, or doing anything where your phone is at risk to get dirty or wet. Take pictures without worry with one of these!
GoPros and waterproof cameras are also great things to bring. And since you're packing for Hawaii's holiday season, consider bringing a nice camera to take some lovely photos with friends and family. Don't forget to bring an SD card for all your pictures and videos.
And definitely don't forget to bring your phone's charger (it never hurts to put it on your list as a precaution.) Also, if you plan to work a bit during your trip, make sure to put your laptop on your packing list too.
Book a Hawaii Photo Shoot
Whenever we travel to Hawaii, we almost always book a photo shoot with Flytographer. They are super easy, affordable, AND it guarantees that I'll have more than just selfies. You can get $25 off if you book through this link or use the code HAWAIITRAVEL.
Accessories and Personal Items
Extra gear and utilities are also some of the essentials you need if you're vacationing. In Hawaii, however, here are the things you'll need:
Toothbrush and toothpaste
Floss
Hat
Beach bag
Bug spray or bug bands
Vitamins and medicine
Sunglasses
Water bottle
Chapstick
Reef safe sunscreen
Hairbrush
Fanny pack, backpack, or purse
Razor
Depending on where you stay, shampoo, conditioner, and body wash may be provided for you. But if where you're staying doesn't provide them, or you'd like to use your personal hair products, remember to include them in your packing list for Hawaii.
Christmas Items
And since this guide is also about Christmas in Hawaii, here are some extra packing tips for you for Hawaii's holiday season.
Extra Space
Another great tip is to try and leave some extra space in your luggage. Chances are you'll be coming back with souvenirs and presents, so you'll want to make sure you have the space to fit them in your suitcase. You don't want to have to buy a whole extra suitcase just for your mementos.
Should you pack Christmas presents?
If you're planning to visit friends or family during your trip, or if you're going to spend Christmas day on the island and want to hand out gifts for your party there, save a bit of space to fit your gifts into your luggage.
Usually, you'll want to pack your presents unwrapped. Otherwise, you risk TSA opening up your presents to see what's inside. Thankfully, you can find cute Hawaiian wrapping paper in Hawaii.
However, if you're planning to buy your presents in Hawaii, remember that they will probably be a bit pricier. If you'd rather use your luggage space for packing and you're ok with gift exchanging when you get home, it's best to keep your gifts at home.
Holiday Clothing
If you'll be visiting the family over Christmas, make sure to bring some pretty clothes for your perfect Christmas photo. And since it's Christmas, dresses or shirts with red and green are the way to go.
But if your luggage is too stuffed with gifts, there's no harm in patronizing a local Hawaii boutique or even Target for a nice shirt. You could even try to get your group to try some matching shirts!
And that's my list of what to pack for Hawaii in December to make sure your vacation runs smoothly. While every traveler may have different things they might also like to bring, that's the general guide on how to pack for Hawaii's holiday season.
Things to Do in Hawaii in December
Curious as to how Hawaii likes to celebrate December 25th? Here's a not-so-secret secret: it's like everywhere else! Even without the cold or the snow, Christmas in Hawaii is just as vibrant as anywhere else. Below you can find some Christmasy and wintery activities for you to try out.
Visit Christmas Lights
Honolulu City Lights isn't the only place you can find festive lights and decorations. And where would these other places be, you may ask? Around neighborhoods and houses of course!
Tons of people in Hawaii love to decorate their houses with lovely Christmas flare to get your Christmas spirit going. You can even take a look at this year's best places to see Christmas lights.
See Snow on Mauna Kea
To anyone spending their winter vacation on the Big Island wanting to see a little snow on their trip, Mauna Kea is your place to go.
Whether you want to get a shot of adrenaline as you race down with your snowboard or you just want to see some snow, check out Mauna Kea and consider if you should visit this winter wonderland this December.
Visit Santa
Santa is everywhere during Christmas, and he's also made his way to Hawaii! You can find him at Outrigger Hotel in Waikiki, Grand Wailea Resort in Maui, or you can even spot him at the Polynesian Cultural Center.
Build a Sand Snowman
Just cause you can't find snow in general areas doesn't mean you can't make a wintery friend. Try your hand at sand snowmen (or sandmen) for a unique take on the winter favorite for some laughs, and great memories.
If you and your party want to go the extra mile, why not have a sandman building contest? You can even ice out your sandmen with some sunglasses or a lei!
Go Surfing
While December isn't known as the month to catch some waves, surfing during Christmas time is a feeling like no other! Try out something new and get in some surfing on your trip.
Visit the Hawaii Christmas Store
This Christmas store in Hawaii has you covered for presents, ornaments, decorations, and all your Christmas needs. Grab a festive ornament for when you go back home to remember your holiday getaway to Hawaii.
Best Places to Visit in Hawaii in December
Not only are there fun Christmas activities on this list, but I've also included some fun and festive locations for you to stop by! Here are the top spots.
Honolulu City Lights
For a festive holiday spectacular, Honolulu City Lights is second to none. It's one of the top Christmas events in Hawaii and one of the best things to do on Oahu in December.
The city is adorned with vibrant Christmas lights and other merry decorations to help you immerse yourself in the Christmas spirit, such as Mrs. Claus, a giant Shaka Santa, and many more festive ornaments.
Rock a Hula
Have you ever heard of a Christmas-themed hula? Well, now you have! Enjoy a delicious dinner and dessert topped off with a Christmas performance and festive music at nowhere else than Magical Christmas Rock a Hula!
Polynesian Cultural Center
There's no place filled with more holiday joy than the Polynesian Cultural Center. Some fun activities you'll be able to enjoy include fake snow, a beautiful Christmas light lagoon trip, Christmas music concerts, and even meeting Santa!
No matter where you go, it's always good to know what you plan to pack, especially if you're going to Hawaii in December. I hope you were able to get some useful tips and ideas from this article and you have a great Christmas.
Christmas in Hawaii FAQs
Is it cold in Hawaii during the winter?
Hawaii is the best place for a vacation because of how warm it stays year-round, even in the winter. Temperatures at the very lowest are only 75 degrees, so you can rest assured that you won't need any thick sweaters or jackets in your luggage.
Is there snow in Hawaii?
While you can't find snow falling from above as you walk around town, you can still find places in Hawaii with a good amount of snow. On both Maui and the Big Island, you can find snow on the tops of certain mountains. There's even enough snow to go snowboarding or skiing there too!
Can you swim in Hawaii in December?
Definitely! Hawaii waters are warm enough year-round for swimming, so trying out winter swimming is a fun and unique experience that you're able to do!
What to Pack for Hawaii in December Wrap Up
And with that, you're now on the right track to preparing for your perfect, tropical Christmas vacation. Make sure to keep the list handy and try out some of the festivities mentioned too!
Though Hawaii isn't where you usually think to go when you think of "Christmas," I hope this article has helped get you excited to spend your holiday in this tropical paradise. And with that, have fun and safe travels! Merry Christmas!
Make sure to look at our other blog posts about wintertime in Hawaii!