Looking to escape the cold winter and celebrate New Year's Eve in Hawaii? Planning to watch the most splendid fireworks with your ohana on the beach? Read on for the best events, activities, and itineraries that will make you do the hula with delight!
This post about New Year's Eve in Hawaii contains affiliate links, which means if you purchase something from one of them, I may earn a small commission that goes back into maintaining this blog.
New Year's Eve is coming up and you're looking for the best place to celebrate? Look no further!
Hawaii is the perfect place to spend New Year's Eve. From watching the fireworks on the beach to celebrating with your ohana, we have all the information you need to make your holiday special.
Imagine ringing in the new year with a beautiful view of the Pacific Ocean. With our help, you can make that dream a reality.
Keep scrolling to find out everything you need to know about spending New Year's Eve in Hawaii today.
Want to skip all the planning and just access my detailed Hawaii itineraries complete with daily schedules, fun activities, and travel hacks? Click the button below.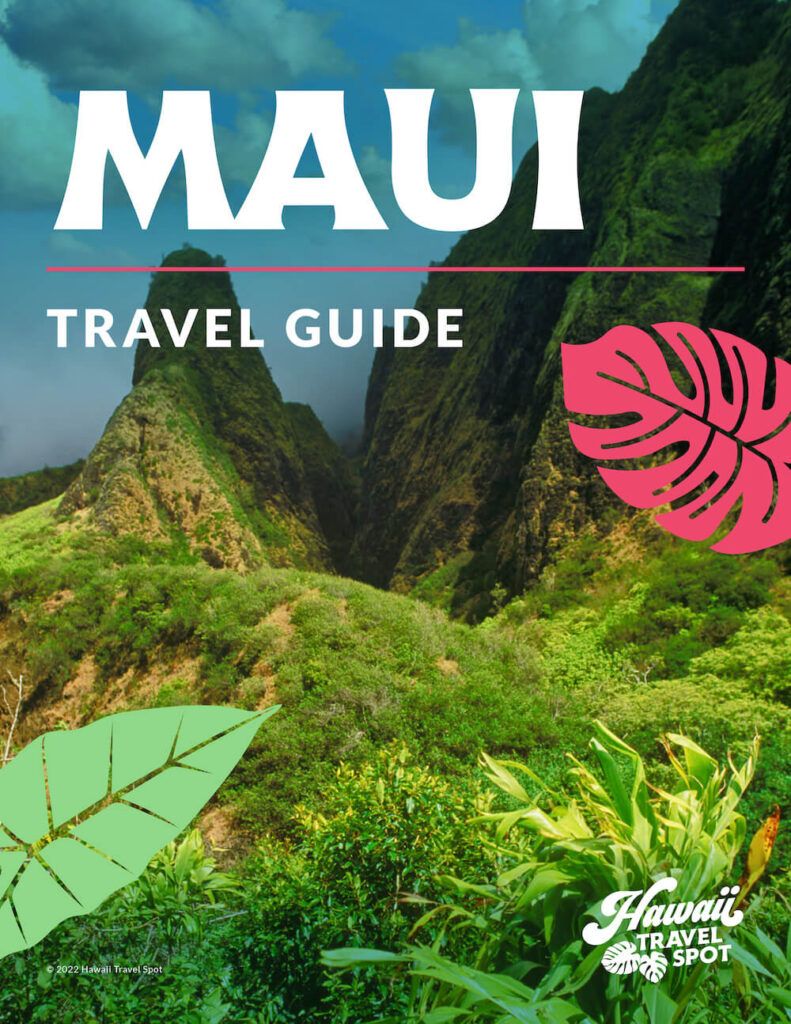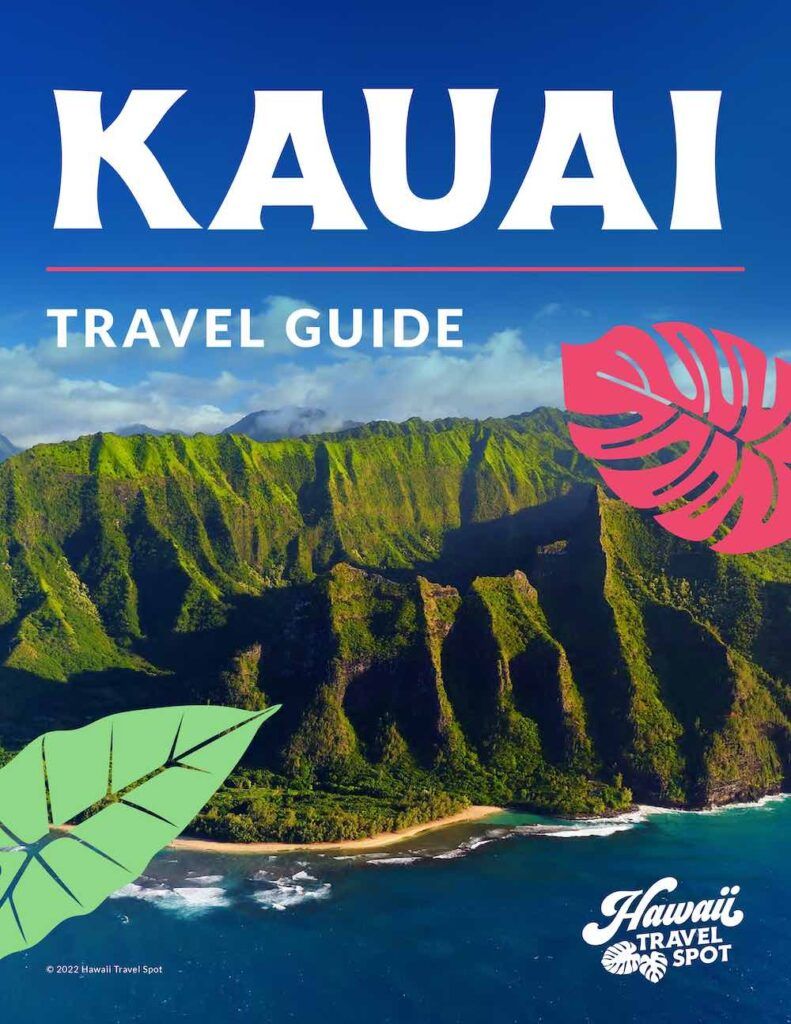 Quick Guide for Hawaii New Year's Eve
As a convenient reference, we've outlined the best islands to visit for a Happy New Year in Hawaii. Your preferred destinations will depend on your budget, tastes, and overall desired experience.
Nevertheless, rest assured that everything in this article is handpicked and based on our most memorable visits to this breathtaking land!
Oahu: An Urban Paradise
Refined, cultivated, and upscale—Oahu is known as The Gathering Place for being the capital of cultural attractions and experiences.
If you're into classy restaurants, impressive museums, and sumptuous nightlife, this urban haven may be the one for you.
The island is home to Honolulu, the largest city and the capital of Hawaii. Here you'll find the famous neighborhood of Waikiki where most of the holiday magic occurs such as the Starlight Luau and dinners with live hula dancing!
Given the central nature of Oahu, you can expect plenty of events to take place here on New Year's Eve.
Maui: City & Country Life
No island strikes a balance between the city life and the countryside quite like Maui! This wonderful island welcomes you to charming coastlines, vibrant wildlife, and outdoor adventures.
Aside from being a tropical getaway for families, it's also famous as a honeymoon spot.
Cocktail cruises and midnight fireworks in the historic town of Lahaina are the mainstay of any vacationer on New Year's Eve.
Maui is also known as The Valley Isle owing to its distinctive geography—flanked by two tremendous mountains that create a magnificent sight to behold.
Big Island: A Diverse Oasis
Vastness isn't the only quality that the Big Island has to offer. Its diverse landscape, from snowy mountains to tropical jungles, attracts natural explorers and families alike.
Your little adventurers might like this one as it is easily the island with the most things to do!
On the Big Island, the New Year is best spent in events hosted by world-class resorts such as a luau at Fairmont Orchid or a special dinner at the Mauna Lani.
Aside from these luxurious venues, the fireworks display at Hilo Bay is something you can't afford to miss.
Kauai: Sheltered & Serene
Dubbed as The Garden Isle, Kauai is the oldest Hawaiian island perfect for nature lovers.
The tranquil atmosphere and seclusion make this a timeless paradise for those who need to get away from the city.
Welcome the New Year with the ohana at Poipu Beach. It's the best place to celebrate with kids as it's buzzing with fun activities including movies, music, food trucks, and fireworks.
At Kealia Beach, the Moonlight Labyrinth is a more spiritual attraction where you can take a calming stroll before partaking in exuberant merriment elsewhere!
Things to do in Hawaii for New Years
For each island, we've highlighted the most special New Years events in Hawaii that you simply have to indulge in.
It's up to you to pick and choose the activities most suited to your preferences, but in any case, we're confident that you'll find them to be as enjoyable as we did on our New Years in Hawaii!
New Year's Eve on Oahu
A night of animated sophistication awaits the crowd, especially at Waikiki. Beach parties, dinner cruises, and live performances are plentiful on New Year's Eve.
But since we're talking about one of the most prominent tropical getaways on the face of the earth, make sure to secure those reservations as soon as possible!
Midnight Fireworks at Waikiki Beach
Exactly at midnight, a scintillating display of lights and colors will dominate the evening sky. This stunning event can be viewed from afar even if you're not on the beach itself.
It will be aired live on Hawaii Public Radio. The unique firework exhibitions with varying designs are set up on a boat in the waters.
Dinner Cruise on the Star of Honolulu
Feasting on gourmet dishes and champagne while watching live, traditional performances on a cruise ship? Sounds amazing to us!
This premium experience is open to both adults and children for a $200 bill that's worth every buck. The program lasts from 10:15 PM to 12:30 AM and features live jazz, hula, dancing, and more! Check the latest rates and availability.
Waikiki's Nightlife
Sky Waikiki hosts a glamorous rooftop party on New Year's Eve from where you can view the fireworks on the beach while having premium drinks.
Other nightclubs celebrating the countdown include The District and Haus Supper Club, among others.
Dinner buffets and shows in Waikiki
New Years in Oahu wouldn't be complete without the iconic Starlight Luau at Hilton Hawaiian Village Beach Resort! Spending Waikiki New Years with live music, fire knife dancers, and a native feast under the night sky comprises one of the best experiences you can have on the island.
For families and foodies, the Midnight Luau Buffet and Show at Rock-A-Hula might pique your interest. Enjoy live music and dancing during an exciting countdown at their Rockin' Eve show.
100 Sails Restaurant at Prince Waikiki is another fine option for a dinner buffet with an ocean view!
Restaurants in Waikiki
Embark on a night of culture and exotic flavors by dining in one of finest restaurants within the area such as TBD Hawaii, Tiki's Grill & Bar, Deck, and so many more.
Again, it's crucial that you book a reservation as soon as possible because seats run out pretty quickly for New Year's Eve!
New Year's Eve on Maui
The island may be a bit more low-key than Oahu, but that doesn't mean you can't have just as much fun! Most travelers visit Lahaina, a town where the heart of the action is.
Whale-watching, sunset dinners, and fireworks cruises are some of the many activities available to you while spending New Year's Eve in Maui.
Cocktail Cruises
There are plenty of cruises available in Maui, all providing a sublime experience unlike any other while watching fireworks at Wailea from the sea.
If you're staying in South Maui, you can hop aboard an exciting New Year's Eve cruise with dancing and a DJ.
For those in Lahaina, you'll want to do this cocktail cruise where you can watch fireworks while dancing your heart out to DJ music.
Once you're sure, reserve one at the earliest date possible as they all sell out fairly quickly!
Parties & Soirées
If you want the least hassle while having a grand time, stay for dinner at well-known hotels and resorts. All of them throw wonderful New Year's Eve parties!
Of course, most are not well-advertised to maintain exclusivity for guests. Some top accommodation options with awesome celebrations include the Ritz-Carlton, Four Seasons Resort, or Fairmont Kea Lani.
Dance machines can enjoy a night out in town for New Year's in Maui at the Mala Ocean Tavern in Lahaina, including other locations such as Mulligans on the Blue in Wailea and Taverna in Kapalua. Before anything, make sure to check availability online!
Drums of the Pacific Luau
Connect with tradition on Kaanapali Beach at the Hyatt Regency Maui Resort & Spa. The longest-running show is a pride of the island, and it's a marvelous way to enjoy New Year's Eve on Maui.
There is local music, free-flowing drinks, a scrumptious buffet, and resplendent, energetic performances. Check the latest rates and availability.
New Year's Eve on the Big Island
There aren't many events on the island specifically catered for New Year's Eve, so it's best to celebrate at iconic resorts and have a blast with the family there!
Luckily, there are a number of classy accommodation choices for you.
Luau Under the Stars
Spend a night of elegance and entertainment at Fairmont Orchid, a deluxe resort with lush gardens, oceanside dining, and exhilarating activities.
You can enjoy an evening luau on the South Kohala coast with a fine selection of dishes—a festive tradition with memorable performances and the most magical ambiance.
Dine at Hilton Waikoloa Village
Taste the tantalizing flavors of a three-course dinner by the renowned chefs at Hilton Waikoloa Village, a four-star resort with great pools and a beautiful lagoon.
The kitchen crafts the menu specifically to celebrate the year's end, and a delightful fireworks display happens nearby during New Years in Kona, Hawaii.
Celebrate at the Grand Naniloa Resort
The New Year's event at the resort is one of the most sensational on the Big Island with its live concert, free movie night, great food, paddleboarding, and midnight coconut ball drop. Better book early! Once the clock strikes twelve, you can enjoy the Hilo Bay fireworks from where you stand.
Oceanfront Fireworks at Mauna Lani Resort
Enjoy an excellent New Year's Eve dinner and afterparty on the beachside with live music and grand fireworks!
What sets it apart is that the celebration starts as early as December 26 with a variety of activities such as hula dancing, luaus, and paddleboarding. For fancy foodies, the Canoe House offers a delectable seven-course meal.
New Year's Eve on Kauai
Out of all the islands, Kauai is the oldest and most peaceful. It's best for those who like to take embrace nature and enjoy farm-to-table dining. Spending the New Year on this idyllic island is certainly worth the effort.
Movies, Fireworks, & Chill at Poipu Beach
Watch a sunset film with the fam while relaxing on the sand, and munch on the most delicious meals offered by the countless food trucks around the beach!
This celebration is open to the public and free of charge, so just make sure to come early with your chairs and blankets. Festivities start at 5:00 PM, and grand fireworks will decorate the evening sky around 8:15 PM.
South Shore Restaurants
Craving for a dining experience in Kauai? Look no further than South Shore, an area with an abundance of great restaurants that will satisfy your palate.
Quench your thirst at Kauai Juice Co. or devour a tasty sandwich from Porky's Kauai while waiting to ring in the New Year!
Watch Fireworks from Vidinha
The Vidinha Stadium is a great venue to watch the thrilling display of fireworks. Luckily, it's well-maintained and the parking lot is a good spot for gazing at the dazzling evening sky.
Couples and families normally enjoy fireworks shows here from their cars during the New Year and the Fourth of July!
Hawaiian New Year FAQs
Have a lot of questions on your mind? That's the way it should be for any smart, careful traveler! Hopefully, our answers to some of the most commonly asked questions below can help put your mind at ease for spending New Year's in Hawaii.
What are the best things to do on New Year's Eve in Hawaii?
The best experiences and attractions vary slightly among the four islands, but a few are popular among tourists. The most sought-after activities in Hawaii are dinner cruises, evening parties at major hotels and resorts, and watching live performances and fireworks at the beach. But before anything, always, always check the availability first online, make calls, and secure your reservation as soon as you're sure about booking it. A lot of what's listed in this article is on a reservation basis, and by now, we're not exaggerating when we say a lot of restaurants and events are already fully booked.
How do I make the most out of my budget?
Book everything way ahead of time as much as possible. Knowing exactly where you'll go and what you'll spend for the holiday is crucial for every budget saver out there! That said, we're talking about Hawaii—a coveted paradise across the globe—so set your expectations high in terms of projecting expenses. Anyway, it's not every day you celebrate the New Year abroad!
What's the weather like in December?
Average temperatures vary between the upper 60s and low 80s, and the climate is still ideal for spending the day outdoors in the land of sun and fun! Do expect a few rain showers every now and then, so it would be a good idea to pack an umbrella along with a copious amount of sunscreen.
Hawaii New Year's Eve Wrap Up
There you have it! As you plan your trip, it's best to prepare for almost everything to ensure an amazing journey for you and your ohana.
Hawaii during New Years is indeed a spectacle, and the entire magnificence of this sunkissed haven can't be captured in words. We only wish that our article has helped you get a good idea of your ideal vacation in the best way we can. Mahalo, and have a fantastic Hawaiian New Year, everyone!