Are you planning a trip to Oahu and want to know the best food spots? Find out where to eat on Oahu with kids for families who love tasty food!
This list of kid-friendly Oahu restaurants was written by Marcie Cheung (a Hawaii travel expert) and may contain affiliate links, which means if you click on the link and purchase the item, I will receive an affiliate commission at no extra cost to you. All opinions remain my own.
Planning a vacation to Oahu with the family?
You'll love our guide on the best kid-friendly restaurants on the island! From cheap eats to places with great menus, we've got you covered.
With so many amazing places to eat, your kids are sure to find something they love. And you'll love how affordable it is to take the whole family out for dinner.
Wondering if I know Hawaii? I've been there over 40 times and have loads of firsthand knowledge.
Keep scrolling for my list of the best kid-friendly Oahu restaurants worth a stop!
Want to skip all the planning and just access my detailed Oahu itinerary complete with daily schedules, fun activities, and travel hacks? Click the button below.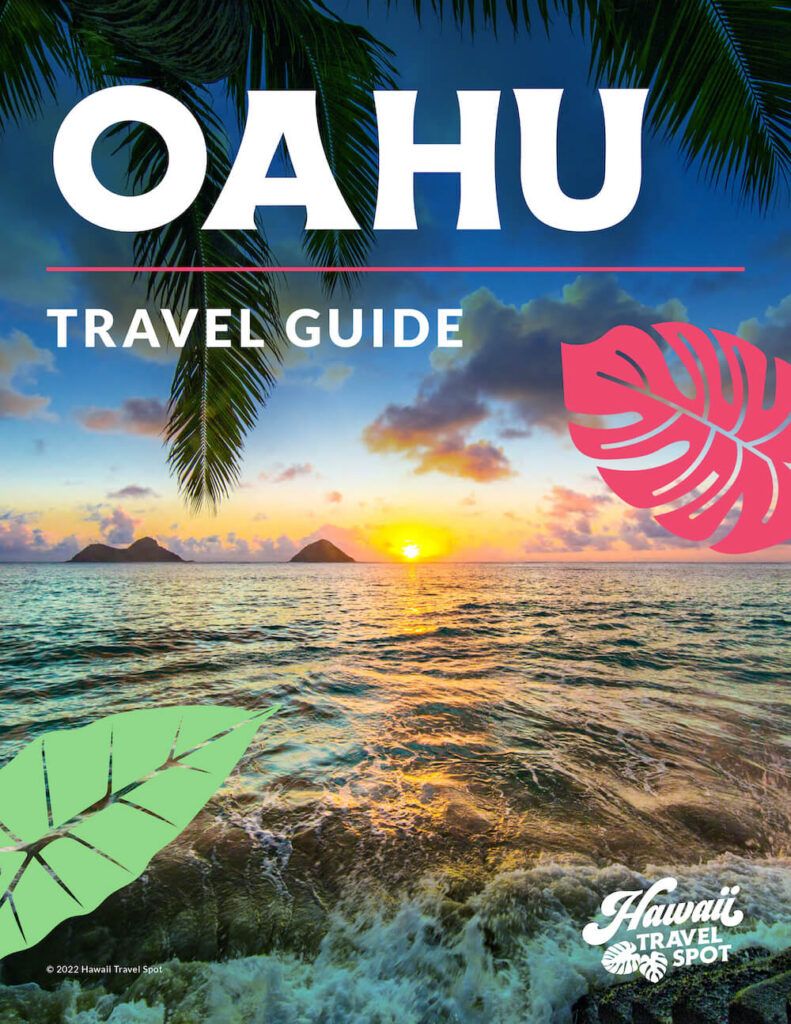 Best Kid-Friendly Oahu Restaurants
Here are some of the best places to eat in Oahu that are great for kids!
Because kids can get pretty picky when it comes to what they eat, these restaurants will have some typical kid foods, so no matter where you go, your children will always have something they love to eat.
1. Zippy's
At Zippy's, you will find some great plate lunches and a restaurant that kids will enjoy. There are countless Zippy's all over the island, too, making it a great place to eat no matter where you stay.
This place offers some great well-known foods your kids will enjoy, such as fried chicken, chili, macaroni salad, spaghetti noodles, and many more. You will also find some local food like a spam loco moco!
Zippy's are usually open all day long from 6:00 am to midnight at most locations on Oahu.
2. Tiki's Grill
One of the best places to eat in Waikiki is Tiki's Grill. Here you will also find a bar, but it is a great restaurant where you can take your children with you.
At Tiki's Grill, you will find a great mix of both American and Hawaiian food. On their Keiki (kids) menu, you can choose between a grilled cheese sandwich, pasta, or chicken strips. Plenty of appetizers would work for kids as well that offer more island-style foods.
Tiki's Grill is open from 12:00 pm to 12:00 am every day and is located on Kalakaua Ave.
3. Monkeypod Kitchen
If you are staying in Ko Olina, you'll want to eat at Monkeypod Kitchen. Here you will find incredible lunch and dinner meals.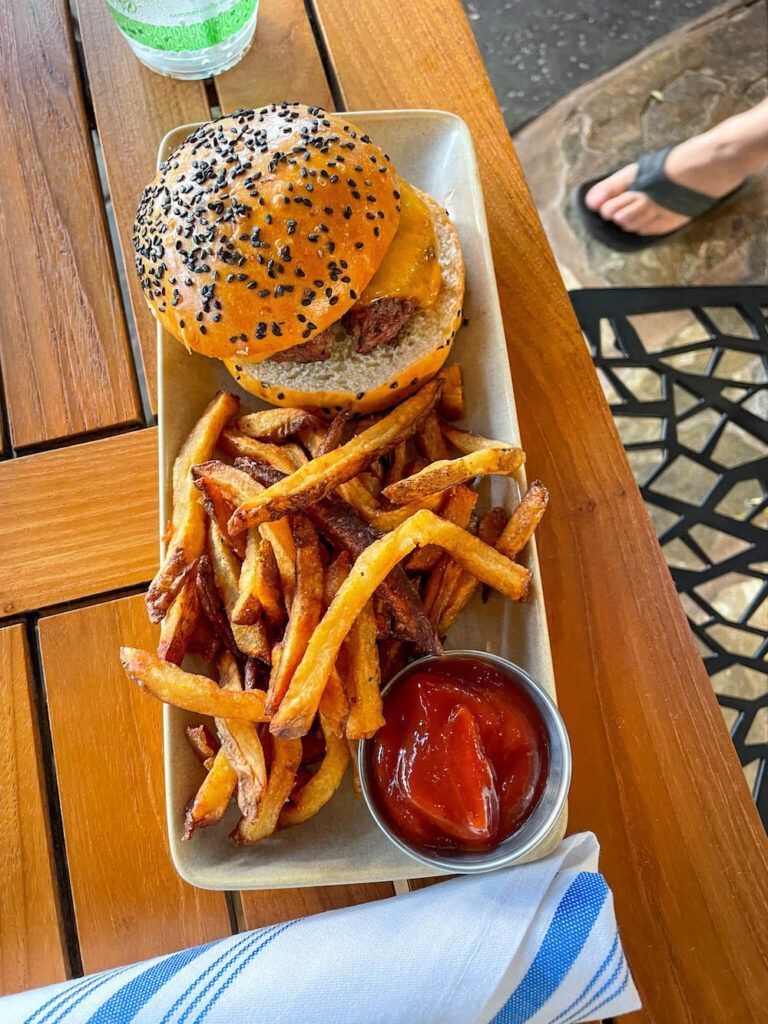 Your kids can get a cheesy pizza, cheeseburger, saimin, fish, or macaroni from the Keiki menu no matter what time of day. It can get pretty busy here, and with the seating selection, it might be best to come here with older kids.
Monkeypod Kitchen is open daily from 11:00 am to 10:00 pm.
4. Ruby Tuesday Hawaii
Another one of the great Oahu restaurants is Ruby Tuesday Hawaii. Here you will find some classic American food and some local foods. There are plenty of booths to sit down at, making it a great kid-friendly restaurant.
Your children will enjoy eating some chicken tenders, parmesan chicken pasta, mac and cheese, baked potatoes, and hamburgers, amongst many others.
There are four different Ruby Tuesday Hawaii's all over the island of Oahu, which are typically open every day from 10:30 am to 9:00 pm.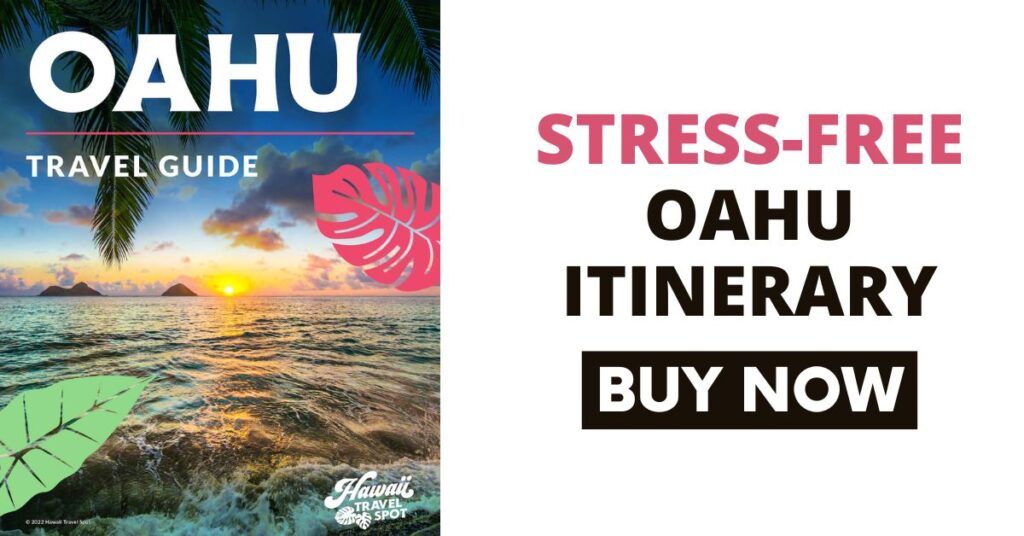 5. Honolulu Burger Co.
If you are interested in 100% grass-fed beef and other local produce, Honolulu Burger Co. is one of the best places to eat in Honolulu with just that!
Kids will love the "create your own burger" option, so they will get the perfect burger to eat! Kids can get a hamburger, cheeseburger, or grilled cheese sandwich.
The Honolulu Burger Co. is open every day except Monday and is open anywhere from 11:00 am to 8:00 pm. There are two locations in Honolulu and at two farmer's markets too!
6. Leonard's Bakery
You cannot visit Hawaii without visiting Leonard's Bakery! While it is not a restaurant with actual meals, your kids will love to eat the incredible malasadas from here.
You can grab a ham and cheese wrap, hot dog wrap, or Portuguese sausage wrap. These are $3.25 each and are great portions for kids!
You'll want to stop by Leonard's Bakery to get some delicious baked goods at least once during your family vacation. It is located on Kapahulu Ave and is open daily from 5:30 am to 7:00 pm.
7. Mac 24/7
For some of the best breakfasts in Waikiki, head to Mac 24/7. This restaurant will serve your family some incredible meals, including a breakfast burrito, country-fried chicken and waffles, mochi pancakes, stuffed french toast, and other great selections.
Mac 24/7 is also open for lunch and dinner as well. It is a great kid-friendly restaurant on Oahu that is open daily from 6:00 am to 10:00 pm and is located in Waikiki on Kuhio Ave.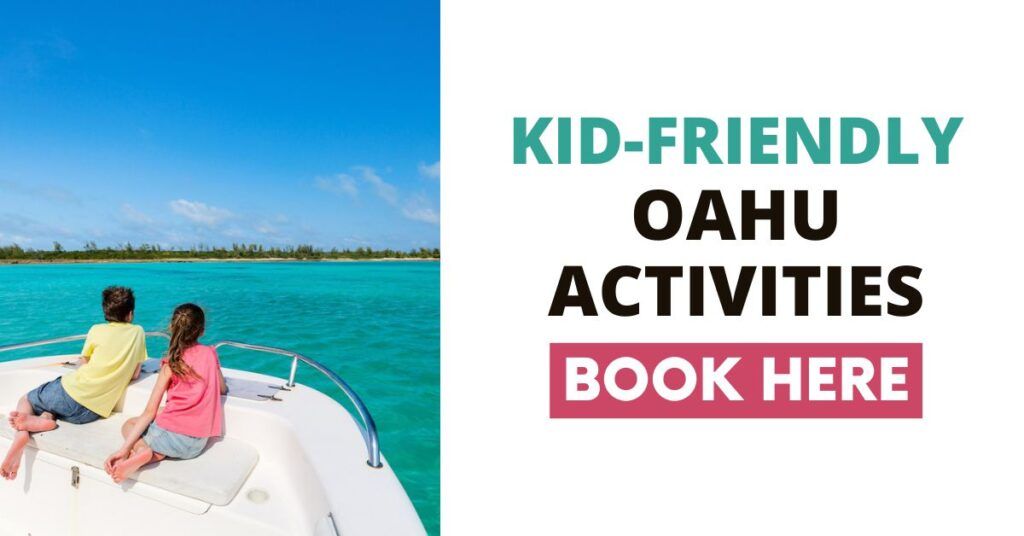 8. Oahu Mexican Grill (OMG)
Some of the best food in Oahu is found at Oahu Mexican Grill (OMG). If your family loves Mexican food, this is the best place to go on the island for it.
OMG serves burritos, taco plates, bowls, nachos, fish tacos, and about every other Mexican food you would want to eat. Its Keiki menu offers a grilled cheese sandwich, taco plate, or super nachos.
This restaurant is located in Honolulu and is open from 11:00 am to 9:00 pm and is a great sit-down restaurant to visit during your family trip to Oahu.
9. Makahiki Disney Resort
If you stay at the Disney Resort, you must go to the Makahiki. It is here that your child can have an awesome breakfast and meet some of the Disney characters.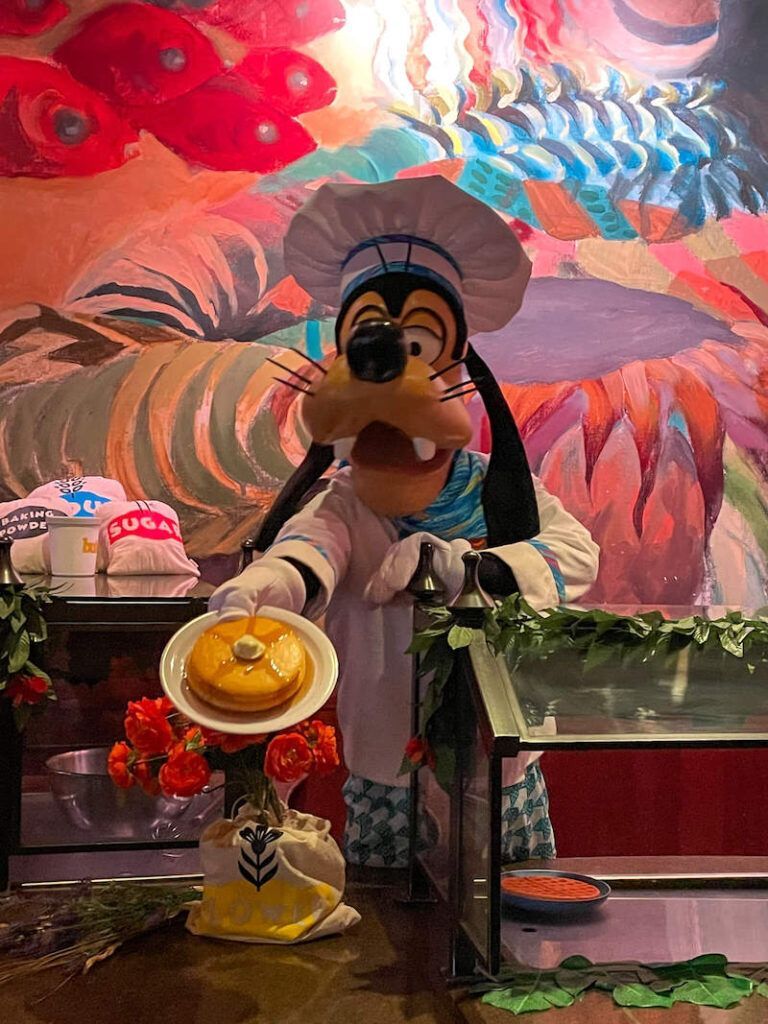 Because it is at the Disney Resort, it is a family-friendly environment that would be a perfect place to eat at once during your trip.
You can also eat here for dinner with your family too!
10. Barefoot Beach Cafe @ Queen's Surf Beach
Head to the Barefoot Beach Cafe for one of the best Waikiki beach restaurants. This is a very casual dining experience that takes place on the beach! These casual restaurants in Hawaii are perfect for families of all ages.
You can grab some delicious food from 8:00 am to 8:00 pm, including freshly caught ahi burgers, loco moco, kalua pork, ahi poke bowl, and acai bowls. They also have a vegan selection too!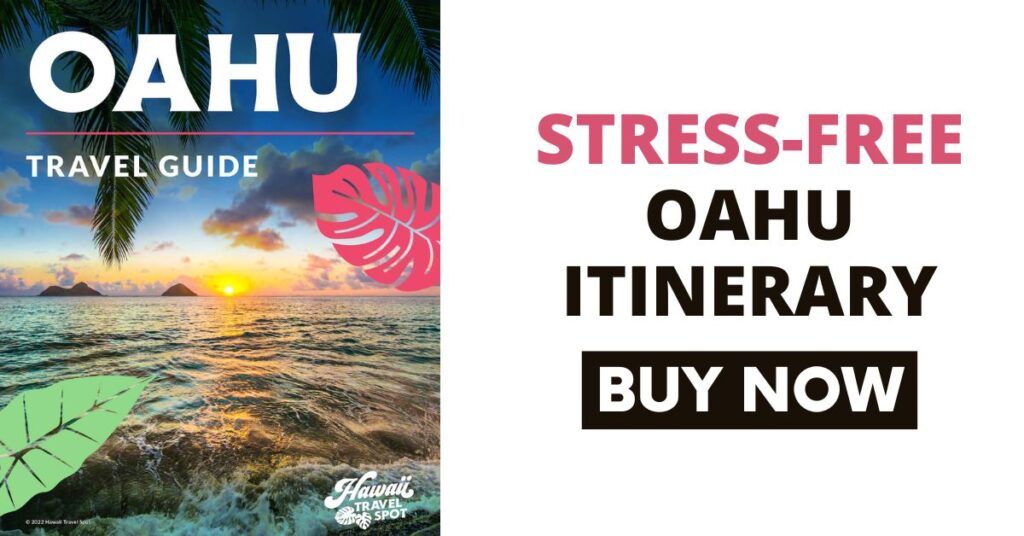 11. Rainbow Drive-In
One of the best restaurants in Waikiki is the Rainbow Drive-In. There are a few different locations all over Hawaii too!
This restaurant will find all kinds of plate lunches, sandwiches, and burgers, including BBQ pork sandwiches, loco moco, chili dogs, hamburgers, and so much more. They even have breakfast options and daily specials.
The Rainbow Drive-In is a great place for families to enjoy some of the best food in Waikiki. They have smaller options for some of the meals that would be perfect for little ones.
The Waikiki location is located on Kanaina Avenue and is open every day from 7:00 am to 9:00 pm.
12. Hula Dog
If your kids love hot dogs, they will love visiting Hula Dog during your family vacation. This place has some incredible hot dogs you won't find anywhere else!
Each hot dog combines tropical fruits and garlicky lemon sauces to create a perfectly delicious polish dog. The best part is that you get to create your own hot dog, so your kids will love whatever they create!
You will find the Hula Dog in Honolulu. It is open from 11:00 am to 6:30 pm most days.
13. Pounders
On the North Shore, at the Polynesian Cultural Center, is Pounders. Here you will find an incredible farm-to-table restaurant filled with delicious meals for the entire family.
With outdoor and indoor seating, there are plenty of great places to sit down and eat a meal together. Your kids will love having the option to build their own pizza!
Pounders is open every day except Sunday and Wednesday from 11:00 am to 8:30 pm.
14. Duke's Waikiki
Another one of the great Waikiki restaurants is Duke's Waikiki. Stop by here right after you enjoy the famous Waikiki Beach!
From mac and cheese, fried chicken, fish and chips, cheeseburgers, and teriyaki chicken, amongst others, the Keiki menu here is incredible!
You can grab a bite to eat at Duke's Waikiki from 7:00 am to 11:00 pm any day of the week!
15. Teddy's Bigger Burgers
Teddy's Bigger Burgers is one of the Haleiwa restaurants that is kid-friendly and has some pretty tasty food. This is a great place to stop at if your family is in the mood for some burgers.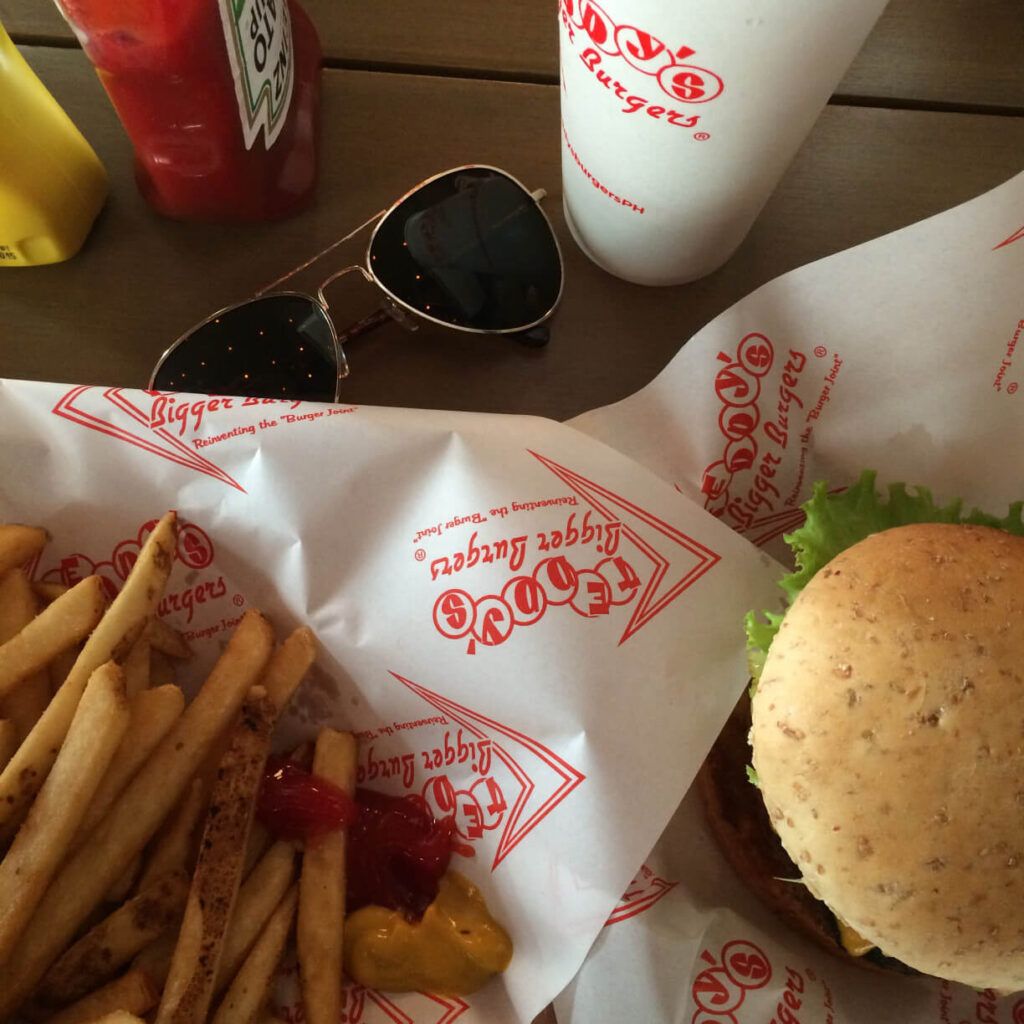 You will find a wide variety of burgers and sandwiches, along with hot dogs, fried chicken, and more for the little ones. There is a kid menu as well as plenty of baskets and combos too.
You will find plenty of locations for this restaurant all around Oahu, including Kaneohe, Waikiki, Aiea, Haleiwa, and many more.
16. Rock N' Fun
One of the kid-friendly Kapolei restaurants your family will love is Rock N' Fun. Not only is this a place to eat, but there are also fun games for your child to enjoy too!
Burgers, salads, shakes, and fries, your child will love everything they serve here. The kid meals make it more affordable and give your child the right proportions too.
Your family will have a blast at Rock N' Fun, for sure!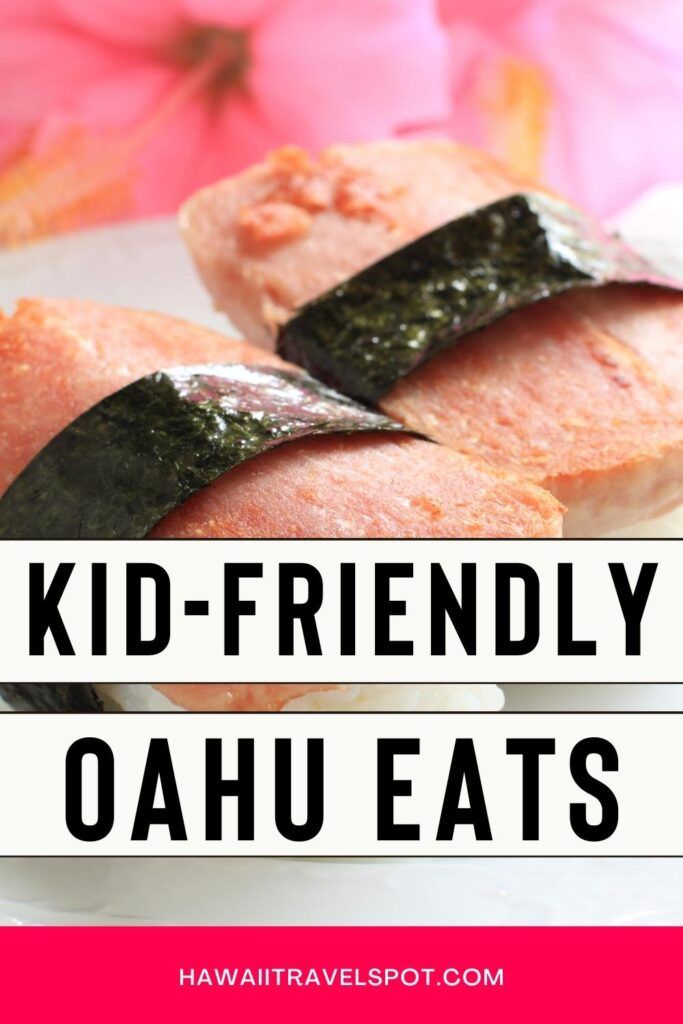 Where to Eat on Oahu with Kids Wrap Up
The entire family will love any of these kid-friendly Oahu restaurants! From Hawaiian food to American favorites, any of these places to eat in Oahu will get your child's stamp of approval.