Are you hoping to try some local Hawaiian food on your next Oahu vacation? You'll definitely want to taste malasadas! Check out our top picks for where to find the best malasadas in Oahu!
This list of places to find the best malasadas in Oahu contains affiliate links which means if you purchase something from one of my affiliate links, I may earn a small commission that goes back into maintaining this blog.
Malasadas are one of the most popular desserts in Hawaii. Originating from Portugal, these delicious deep-fried pastries are a staple for locals and visitors alike.
For those looking for a sweet treat during your trip to Hawaii, here are all the places that have the best malasadas in Oahu!
Whether you're looking for the classic cinnamon sugar-coated malasadas or something with more variety, you'll find it here.
We'll explore the various restaurants, bakeries, and even food trucks that serve these mouth-watering treats. With so many different options, you're sure to find the perfect malasadas for you.
Don't have time to read a bunch of Hawaii blog posts and reviews? Here are some of our top picks for visiting Oahu.
Popular Oahu Tours/Activities
Favorite Oahu Resorts/Hotels
Want to Rent a Car in Hawaii?
One of the best places to rent a car in Hawaii is Discount Hawaii Car Rental because they get the best rates from top national companies like Alamo, Dollar, Thrifty, Avis, Enterprise, Budget, and Payless.
Want to skip all the planning and just access my detailed Oahu itinerary complete with daily schedules, fun activities, and travel hacks? Click the button below.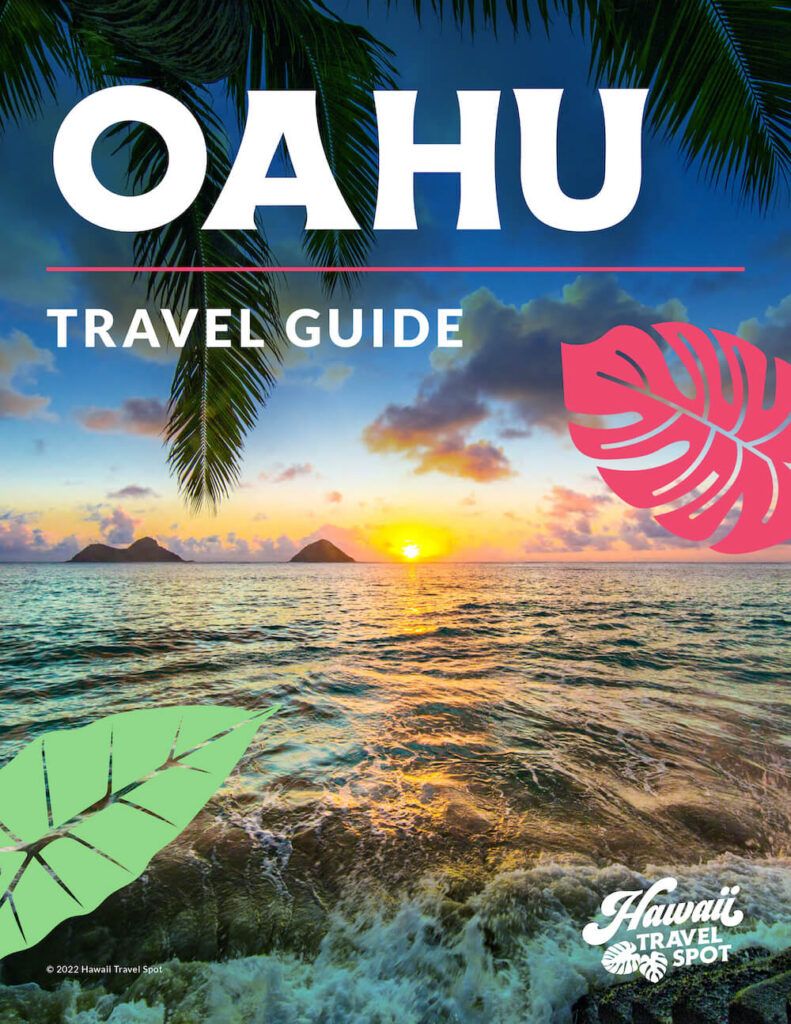 Best Places to Find Malasadas in Oahu
Here are some of the best places with the best malasadas on Oahu! Each place will have the traditional fried donut, while others have special flavors and unique twists you will love.
1. Leonard's Bakery
At Leonard's Bakery, you will find the best malasadas on Oahu. Leonard's Bakery is one of the most beloved bakeries in Oahu and the first to bring malasadas to Hawaii.
For over 50 years, the bakery has been making its light, fluffy Portuguese-style malasadas. They come in a variety of flavors, from the classic original to their chocolate-covered malasadas coated with crushed macadamia nuts.
These delicious donuts are so famous that Shrove Tuesday, or Fat Tuesday, has been renamed Malasada Day with Leonard's Bakery!
Many locals and tourists make a special trip to Leonard's Bakery just to try their malasadas. There are multiple locations all over the island, with both food trucks and shops as well.
2. Kamehameha Bakery
Located in the heart of downtown Honolulu, Kamehameha Bakery has been serving up some of the best malasadas in Honolulu for over 40 years.
The malasadas here are made with a light, fluffy dough, a coating of melted butter, and plenty of sugar. At this bakery, you can get the original donut or try their Hawaiian haupia malasada for a local twist.
Kamehameha Bakery is a great place for anyone looking for delicious, fresh-made donuts and malasadas in Oahu while they are in Honolulu.
3. Pipeline Bakeshop & Creamery
The Pipeline Bakeshop & Creamery has perfected the traditional malasada and claims they also have some of the best on the island. The bakers created countless batches and tested them again and again until they made something they were proud of.
With the Pipeline malasada, you won't have that oily effect that some fried donuts have. These ones will also keep their texture and sugary coating the next day too! Here you will find five different flavors:
Classic
Cocoa
Coffee
Lihing
Cinnamon
Sometimes they will have special flavors, too, such as matcha or guava. These malasadas have won many worldwide awards, so definitely try some of these during your trip to Oahu! You will find Pipeline Bakeshop & Creamery in Honolulu.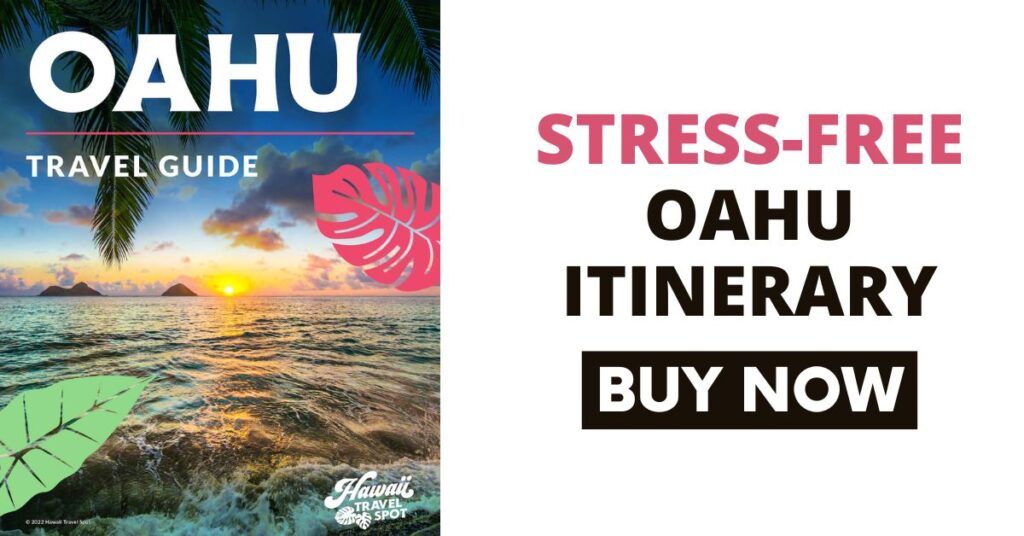 4. Penny's Waikiki Malasadas
When you are craving malasadas, Waikiki has plenty of great options. Some of the best malasadas in Waikiki are located at Penny's Waikiki Malasadas.
What started out as a food truck at the Polynesian Cultural Center Marketplace in Laie is now famous for its malasadas and opened a place at the Royal Hawaiian Center!
Here at Penny's Malasadas, you can find a variety of delicious flavors, with both sugar toppings and fillings to explore. For toppings, you will find either Hawaiian cane sugar or cinnamon sugar. Creams inside the donut can range from Nutella, coconut, ube, or original.
If you are traveling with your family or friends, stop by Penny's and grab a box of malasadas with each one of the flavors to enjoy!
5. Maleko Coffee and Pastries
At Maleko Coffee and Pastries, located in Honolulu, you will find incredible malasadas. This local bakery has created vegan malasadas that are mouth-watering and delicious!
Here you will find a variety of fillings, including mango, coconut, custard, and guava.
This is the perfect place to grab a malasada and a cup of delicious local coffee in the morning before your busy day. They also have a variety of gluten-free and vegan options, making it a great bakery for those with food allergies.
6. Liliha Bakery
Liliha Bakery also has some of the best malasadas in Oahu. The malasadas here are so delicious, and they have five different shops open all over the island! You can find a Liliha Bakery in Waikiki, Honolulu, Ala Moana, and the Pearl Highland Center.
What sets Liliha Bakery apart is that they use as many local ingredients as possible to make these pastries absolutely delicious. From apple to azuki, haupia, and lilikoi, these malasadas will definitely satisfy your craving.
7. Agnes' Portuguese Bake Shop
This Oahu bakery is another incredible place to grab an authentic malasada in Hawaii. Right now, they have a food truck located in Kailua and soon will have a small bakery in Kaneohe too!
At Agnes' Portuguese Bake Shop you will find traditional malasadas unlike any other. They make them to order, so they will be hot and fresh when you get them!
8. Manuela's Malasadas
For some delicious malasadas on the North Shore of Oahu, head to the Hukilau Marketplace at the Polynesian Cultural Center. Manuela's Malasadas makes these traditional fresh donuts daily.
This food truck offers a wide range of both toppings and fillings, so you can find one you know you will love! Fillings can include:
Strawberry
Lemon
Nutella
Cookie butter
Peanut butter
Ube cheesecake
Manuela's Malasadas also has a food truck in town as well, located on Palama Street.
9. Redfish Poke Bar
Aside from the delicious poke (raw fish) and other delicious meals at the Redfish Poke Bar, you can also find delicious malasadas.
On their dessert menu, you can order Malasada Bites, which comes with five small fried donuts topped with horchata ice cream and a few other toppings.
This place is located in Honolulu at SALT at Our Kaka'ako. Head here for a romantic date night and enjoy some fresh fish and the mini malasadas afterward!
10. Piggy Smalls
On Ala Moana Blvd, you will find Piggy Smalls. You can enjoy some brunch or dinner here or just grab some of their delicious malasadas.
What sets this place apart from the rest is the filling they have inside their donuts: peppermint chocolate cremeux. It is incredibly tasty!
After you grab a bite to eat, be sure to try at least one of these malasadas; they are so good you will want another one!
11. Mahi'ai Table
Mahi'ai Table is located in Kapolei on the West Side of Oahu and is inside a Foodland store. Here you can order some traditional malasadas that will not disappoint.
The best part about this place is that the donuts come with a mouth-watering lilikoi caramel sauce to dip your malasadas in!
If you are doing some fun activities in Kapolei, stop by here to try these heavenly donuts and their sauce.
12. Dukes Lane Market & Eatery
If you want a unique malasada, head to Dukes Lane Market & Eatery. Here you can try a mochi malasada which they are most famous for; however, they also have a few other options to try out.
From Oreos to matcha, plain, mango, and ube, each of the malasadas has no fillings; all the flavor is from the dough, making them absolutely incredible.
Because the malasadas from Dukes Lane Market & Eatery are so incredible, they usually sell out in the afternoon. So, if you want to try one of these mochi malasadas, head out to Honolulu and grab some in the morning!
13. Napoleon's Bakery
You will find Napoleon's Bakery all over Oahu, both in town and on the West and North sides of the island! You will find just about every donut and pastry at this bakery, malasadas included.
When you arrive and order your malasadas, they will make them right on the spot, so you can try an authentic hot malasada!
14. Zippy's
Zippy's is another place to find malasadas on Oahu, and luckily, they are all over the island too! Here you can grab a pack of 3 or 12 malasadas for affordable prices! These fried donuts are the original malasadas that are deep-fried and coated in sugar.
At Zippy's, you will find a ton of bakery items, but these malasadas are one of the only donuts they will make fresh, so they are hot and tasty when you get them! While these donuts are delicious, no matter when you eat them, hot and fresh are the best!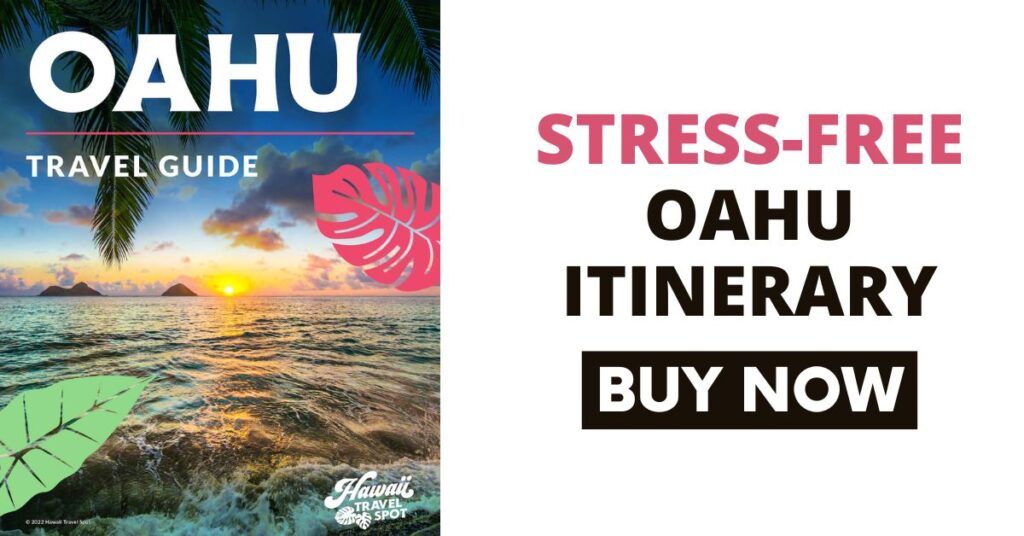 Best Malasadas in Oahu FAQs
What is Hawaii's famous donut?
Malasadas are incredibly famous in Hawaii! You can find plenty of bakeries, shops, and food trucks that have malasadas on their menu all over the island.
Are malasadas Hawaiian or Portuguese?
While malasadas originated from Portugal, they are very popular in Hawaii and have become a staple food here!
How much do malasadas cost in Hawaii?
Each place will have its own pricing, but usually, you can find malasadas between $1 to $5.
Best Malasadas on Oahu Wrap Up
Visit any of these places for some of the best malasadas in Oahu! Whether you're looking for traditional Portuguese-style fried donuts or creative takes on this Hawaiian classic, you'll find something to love. The only challenge is deciding which one to try first!