Celebrating Halloween in Hawaii? Find out the spookiest Hawaii Halloween events on Oahu, Maui, Kauai, and the Big Island. Scroll down for all the info!
This Halloween in Hawaii post contains affiliate links which means if you purchase something from one of my affiliate links, I may earn a small commission that goes back into maintaining this blog.
Halloween is perhaps one of the most unique holidays in the world. Originating from the ancient Celtic festival of Samhain, it has evolved into a time of unparalleled fun!
Kids and adults alike enjoy costumes and trick-or-treating, so much so that nearly all of America engages in Halloween! Even so, many tourists are surprised to find that even Hawaii has amazing Halloween events and activities that anyone can enjoy.
Many tourists do not think Hawaii is the best place to visit during October's spooky season – after all, there's such a dichotomy between its paradise-like environment and Halloween's spookiness that it can be hard to imagine a Halloween celebration there.
However, whether you're visiting Oahu, Maui, Kauai, or the Big Island, you can be assured that there are plenty of ways to enjoy Halloween.
Visit one of many of Hawaii's haunted sites, go trick-or-treating, and attend one of the many family-friendly events that are held every year!
Keep scrolling to learn about some of the best ways to celebrate and enjoy Halloween during your next trip to Hawaii!
Want to skip all the planning and just access my detailed Hawaii itineraries complete with daily schedules, fun activities, and travel hacks? Click the button below.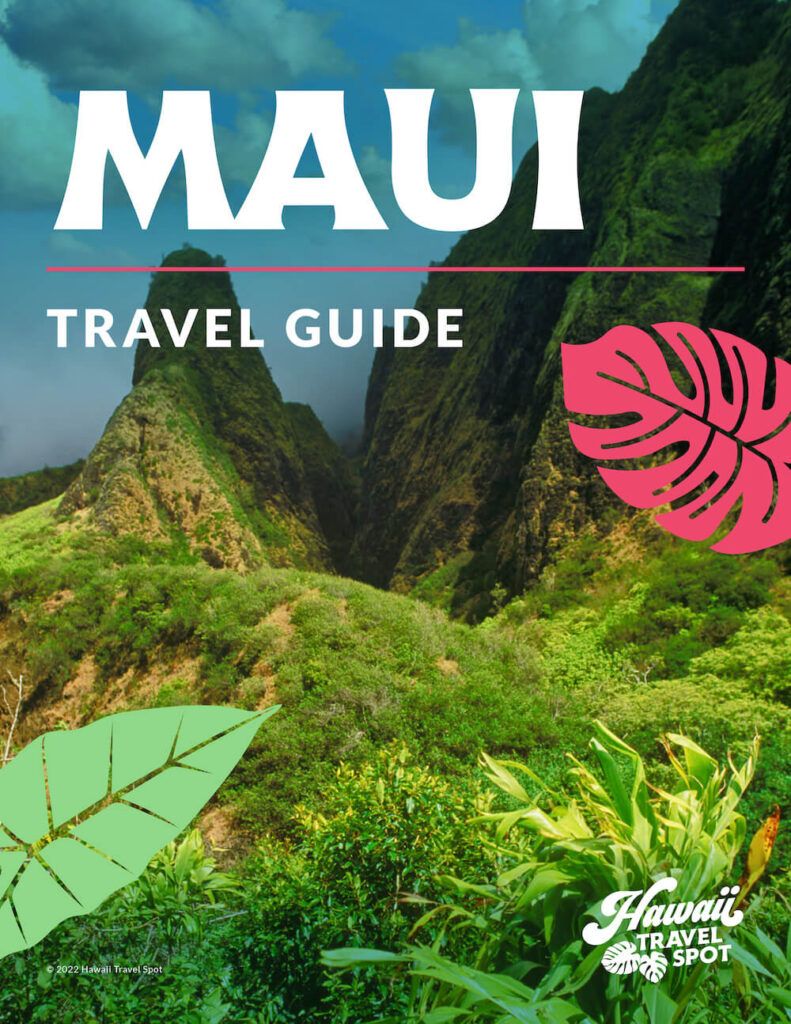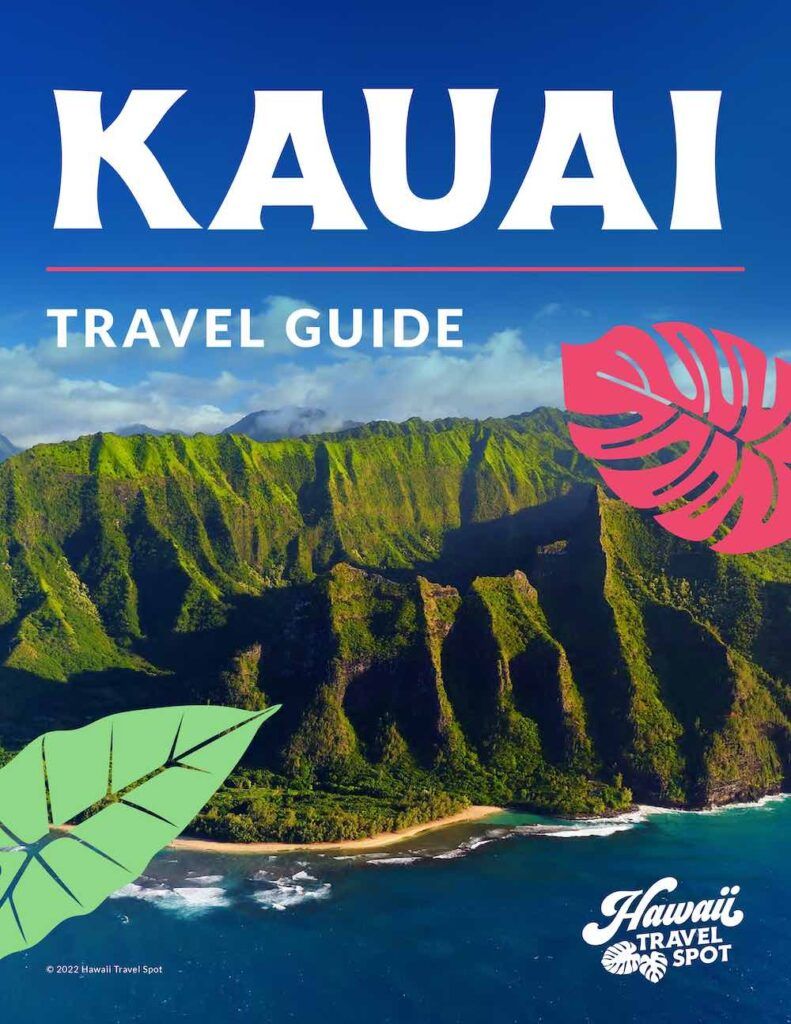 Halloween in Hawaii: the Best Events for Families
HALLOWEEN ON THE BIG ISLAND
Holoholo-Ween
One of the newest Big Island Halloween events is Holoholo-Ween. This outdoor event is held at Hawaii Green Earth's farm in Paauilo on weekends throughout October.
It's easily described as part fall festival and part trunk or treat. This Big Island Halloween event is safe and fun for all ages!
You'll find a pumpkin patch, corn maze, lots of concessions, tons of photo ops, and even farm animals! You can buy your Holoholo-Ween tickets online.
Flannel Fest
If you're looking for a fun and unique way to trick-or-treating this October, consider visiting the Flannel Fest! This is a family-friendly celebration of Halloween that happens at the Keauhou Shopping Center in Kona.
The Flannel Fest occurs from 4:00-8:00 PM on October 29th. There are a huge variety of things you can do here, from trick or treating (Candy Crawl) to events and even live music!
While it's free to attend, you'll need to register online before you go if you plan on doing the Candy Crawl.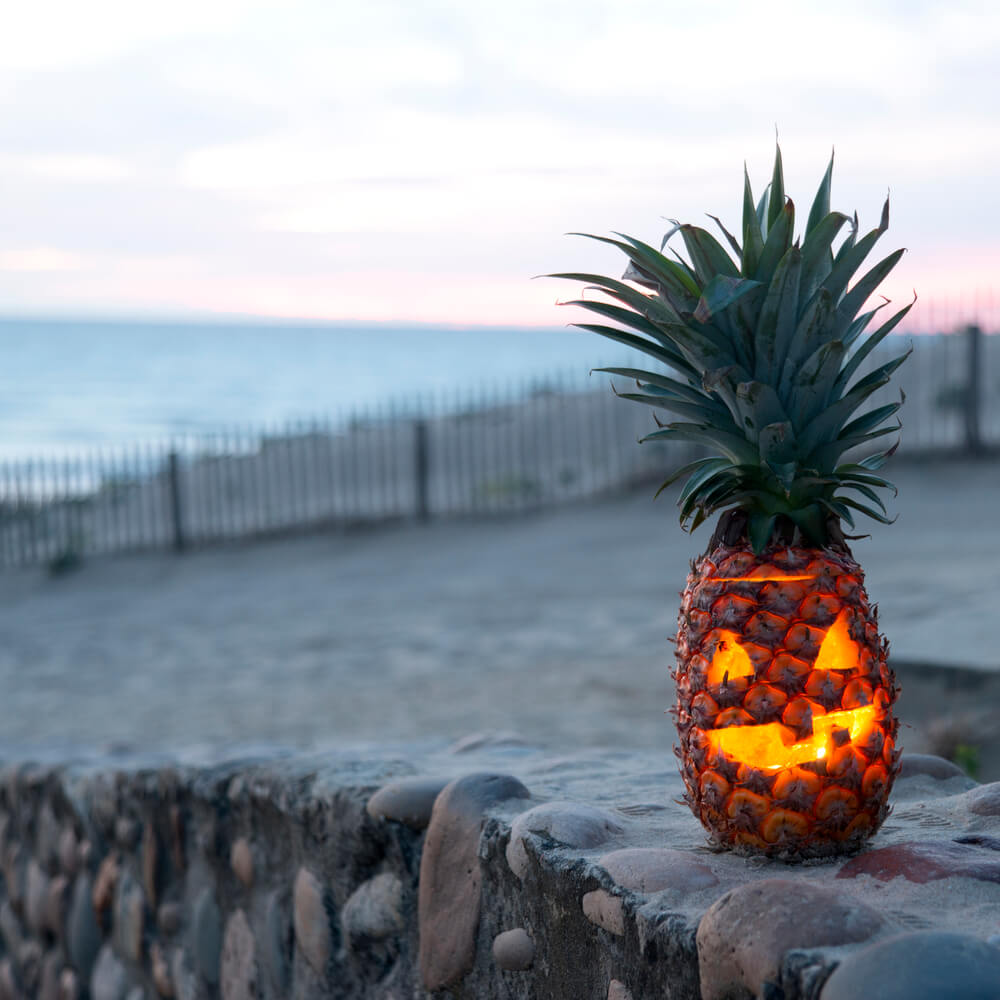 HALLOWEEN ON MAUI
Hawaiian Railway's Spookapalooza
The Hawaiian Railway's Spookapalooza is definitely one of the most unique and fun ways to experience a spooky Halloween activity! Located on the Hawaiian Railway in Ewa, trains run starting 7:00-9:15 PM and last roughly twenty minutes each.
This railway adventure takes you through dark tunnels and man-made constructions where you'll be jumpscared and teased by monsters, ghosts, and more!
While you're in the area, also be sure to explore their ordinary year-round tour, which takes you on a ride through historical areas of Hawaii as a tour guide explains the history and relevance of railroading in Hawaii.
Make sure you take your kids to enjoy some fun games and food trucks before leaving! Children are also encouraged to wear their own costumes. So if you want to contribute to the spooky festivities, be sure to pack something to wear!
Keiki Halloween Festival
The second annual Keiki Halloween Festival is happening October 29, 2022 ant the Will Smith Imua Discovery Garden in Wailuku.
Kids and their families can enjoy trick or treating, live music, family activities, and all kinds of spooky fun.
This outdoor event is presented by Imua Family Services to help families experience the spectacle of Halloween in a fun and safe environment alongside their friends and neighbors. Registration is only $5 per family. You can register online at https://imuagarden.org/halloween.
For a more fantastical experience, check out the Myths of Avalon! Described as Maui's fantasy wonderland by many visitors, don't miss out on their family-friendly tours that start at 12:00 pm on October 27th!
As you're taken through the idyllic landscapes of the area, you'll meet some friendly and gentle unicorns, eccentric wizards, immense dragons, graceful mermaids, and more! Kids who love the fantastical and magical will never want to leave!
Also, be sure to check out their magic marketplace. Here you'll be able to meet legitimate psychics, watch a puppet show, and have fun at a wand-making station!
While you're in the area, also be sure to check out the Haunted Haiku Hike, another fun Halloween activity you don't want to miss!
Halloween on Lahaina Front Street
The Lahaina Front Street is a wonderfully charming shopping district where you'll be able to support local artisans and buy some truly one-in-a-kind souvenirs! During Halloween, the joy you'll find here will only increase!
Storefronts and artisans will definitely be selling special Halloween goods, and many also host special events, attractions, and costume contests! The Lahaina Front Street is simply an amazing place to roam and explore during Halloween.
Be sure to bring your costumed children here to trick-or-treat and admire handmade artisan goods on Halloween!
HALLOWEEN ON OAHU
Boo at the Zoo
Boo at the Zoo is hosted at the famous Honolulu Zoo, where you'll not only be able to meet a huge variety of beautiful and well cared for animals but also have fun on Halloween! Located within the heart of Honolulu, this is definitely a convenient and amazing place to visit!
While you're there, you'll be able to engage in activities such as science demonstrations, education stops, and interactive displays about the animals around you!
Most importantly, your kids will be able to participate in spooky Halloween activities like storytime, games, interactive activities, and a few (mild) scares! Your kid will even get their face painted!
Be sure to bring a trick-or-treat bag and a costume for your kid. They'll be able to roam from exhibit to exhibit and get candy as they learn about science and animals!
The Honolulu Zoo also hosts a "Histories and Mysteries" tour each month for kids ages 8 and older. These tours highlight the supernatural and spooky things that have happened at the zoo!
HALLOWEEN ON KAUAI
Cantu's Haunted Yard
Cantu's Haunted Yard is a casual family tradition hosted entirely by the Cantu Family. They decorate their yard elaborately to create an amazing experience for both you and your kid! This is one of the few attractions on this list that occurs on the 31st, so be sure to check it out!
If you're traveling with someone too easily scared, leave them in the safety of the front yard. This area is more "chill" and generally less scary. The backyard, however, is akin to a full-fledged haunted house, filled with jumpscares and screams!
The best part of this attraction is that it never stays the same and changes year by year. So if you've already been here before, don't be afraid to visit again!
Halloween in Hawaii FAQs
Is October a good time for a vacation to Hawaii?
Yes! October is actually one of the best times to visit Hawaii because it's one of the least busy periods of time you can possibly choose! The time between September and December usually attracts less tourists, which usually contributes to a better experience!
Does Hawaii celebrate Halloween?
Yes! Halloween is actually one of the most celebrated holidays in Maui, for example, and the festivals that surround it are one-of-a-kind and absolutely worth experiencing! Don't be afraid to put on a costume and have some fun.
What can I say for Halloween in Hawaiian?
You can say "Hauʻoli Lā Heleuī," meaning Happy Halloween!
Hawaiian Halloween Wrap Up
If you're traveling to Hawaii for Halloween but don't want to miss out on the spooky season's festivities, don't worry. Now, you've learned about the best activities to enjoy in Hawaii during the Halloween season!
Whether you want to engage in educational or fun activities, see some amazing costumes, do some shopping, or just collect a lot of candy, there's definitely an option for you!
Looking for more ways to celebrate Halloween in Hawaii? Check out these creepy Maui ghost tours and haunted places in Hawaii!