Looking for amazing Oahu nightlife? Keep scrolling to see where to find the best bars on Oahu, Hawaii!
This list of where to find the best bars on Oahu was written by Marcie Cheung (a Hawaii travel expert) and contains affiliate links which means if you purchase something from one of my affiliate links, I may earn a small commission that goes back into maintaining this blog.
Aloha and welcome to the land of authentic tropical medleys with modern-day entertainment. Oahu is home to some of the most popular names in Hawaii, including the state capital, Honolulu!
With a long list of spots to dine and more importantly, wine, it's a no-brainer why Oahu is nicknamed "The Gathering Place".
There's enough happening on every corner of the island to make you wonder why you never found this gem before!
From beach bars to night parties, from local bars to fine dining spots, from karaoke bars to jazz music spots, Oahu and its list of breweries and bars are sure to knock you off your feet. And if it doesn't, the booze will.
Curious about my expertise? With over 40 trips to Hawaii, my experience in the travel realm is hard to match.
Here's a detailed list of some of the best spots in the city to try out a little bit of everything!
Want to skip all the planning and just access my detailed Oahu itinerary complete with daily schedules, fun activities, and travel hacks? Click the button below.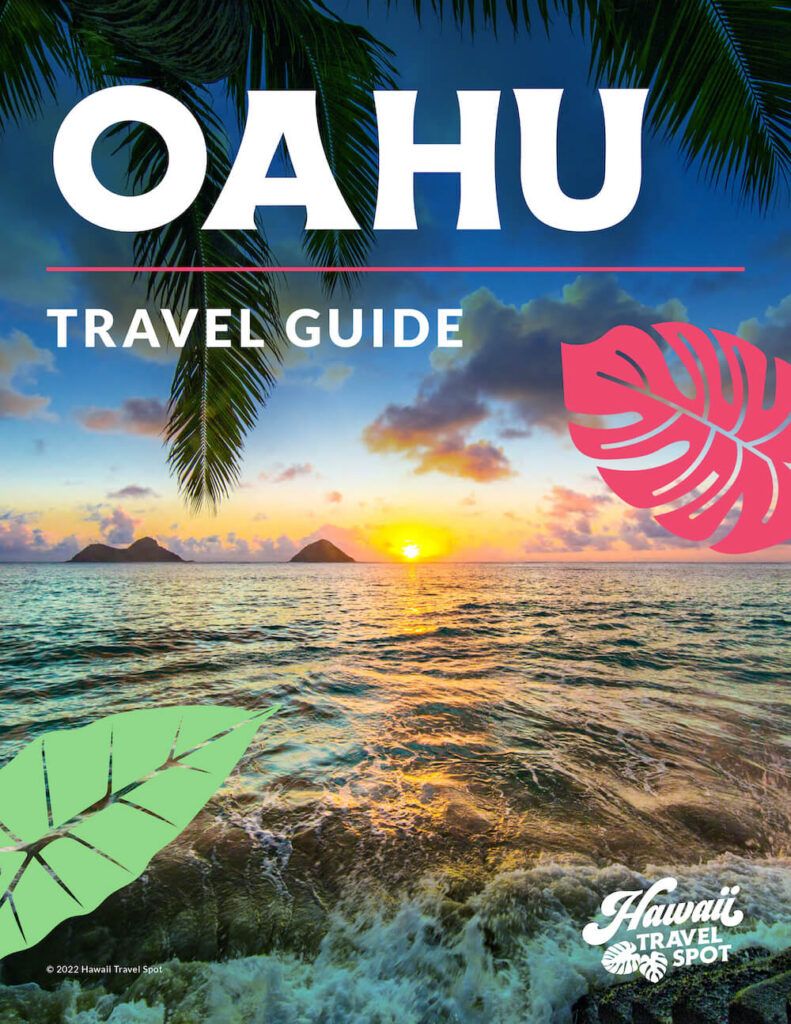 15 Best Bars on Oahu
The Tchin Tchin! Bar
Need a spot that gives you and your partner just a little bit of privacy with a unique after-dark ambiance?
Located in the heart of Chinatown's art district, The Tchin Tchin! Bar is one of those not-so-sought-after bars on the island that serves a delightful spread of drinks.
Don't be fooled by its timid appearance, small doorway, and compact stairwell, as the bar has a very spacious indoor lounge and an open rooftop bar with lights for those warm Hawaiian nights.
Aside from its exotic alcoholic inventions named after classics such as Charge Of The Light Brigade and Tale of Two Cities, it also offers delicious, globally-inspired bites to eat and an endless list of wines. Be sure to give the Harvested Oysters and Hamachi Crudo a try when you stop by.
39 N Hotel St, Honolulu, HI 96817, United States
Sky Waikiki
Towering over the cityscapes of Waikiki, Sky Waikiki is an upscale restaurant and bar that stands on the edge of a skyscraper. For many tourists, the magnificent panoramic sunset views here are reason enough to drop by the bar! However, the drinks and tasty food really are what steal the show.
The resto-bar's sensuous cocktails like the Spicy Mangorita and the Sunset Smash paired with one of its seafood dishes (like their classic Jumbo Shrimp Cocktail) will make your view of a dreamy sunset even better.
Sway to the live music as the sun goes down and be sure to stick around later on Friday nights. You'll get to watch it transform into a nightclub that's complete with a DJ, dancing, and lots of drinks! This is definitely the place to be if you want a taste of Oahu's famed nightlife.
2270 Kalākaua Ave, Honolulu, HI 96815, United States
Rumfire
If you're more of a coastal person than a skyline fan, you'll enjoy Rumfire. Located inside the Sheraton, Rumfire serves drinks both at its indoor bar and at its beautiful shoreline seating area.
Here, you'll be able to enjoy immaculate views of the sea and the glorious Diamond Head in the distance while you warm yourself up by one of the fire pits.
When in Hawaii, you drink like a Hawaiian! This is why you'll find almost all the drinks to be high-spirited and elevated, so keep that in mind as you spend romantic evenings at this majestic outdoor bar.
Making it a lunch date instead? Spiked Afternoon Tea is offered at the bar, from afternoon till evening, and true to its name, every tea you order is spiked. Talk about a strong brew!
2255 Kalākaua Ave, Honolulu, HI 96815, United States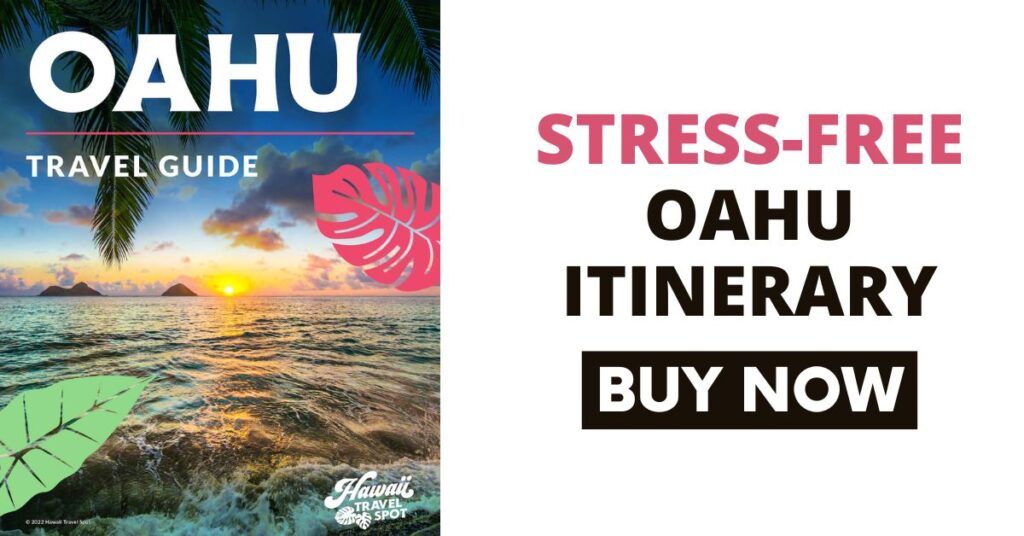 Edge of Waikiki
Make your way to another one of Sheraton's bars, Edge of Waikiki, a very popular poolside bar that exclusively caters to adults. The highlight? An infinity pool that extends out into the sea. A couple of drinks in and you won't even be able to tell where one ends and the other begins!
The edge of the pool offers lounge chairs that let you watch the shoreline with a beer in-hand and the sun in your eyes.
Be sure to try their tropical drinks, like the Blood Orange Sangria (with a dash of cranberry and pineapple), and glorious bites, such as the Teriyaki Chicken Royal Sandwich and Market Fresh Fish Tacos while here, even if it means getting out of the pool!
If you're on a honeymoon or a staycation with your partner, book a cabana and spend the day in complete relaxation. You can also take advantage of the bar's happy hours from 10 a.m. to noon to order cocktails and mixers at the cheapest rates!
2255 Kalākaua Ave, Honolulu, HI 96815, United States
Mai Tai Bar
Fans of Mai Tais (and who doesn't love a good Mai Tai?) should definitely stop by the Mai Tai Bar, a luxury experience on the south shore. The bar is located inside The Royal Hawaiian, a beachfront resort at Waikiki Beach that has been around for almost a century!
The bar has a "modern yet indigenous" style of service that reflects in its spread of drinks. Choose between its wide selection of Mai Tais, including the signature Royal Mai Tai, or order from a vibrant menu of exotic, fruity cocktails.
If you're nursing a hangover, reach for one of the iced teas, smoothies, or coffees instead!
2259 Kalākaua Ave, Honolulu, HI 96815, United States
Na Lani Sky Lounge
We've seen bars with views and we've seen bars with pools. Na Lani Sky Lounge gives you the best of both worlds – a pool with a view, not to mention, a long list of drinks!
Na Lani Sky Lounge gives you a 360-degree panoramic view of the buzzing city of Oahu against the backdrop of the Diamond Head. It's a relatively small bar, so to say, but it offers one of the best views in the city so don't skip stopping by for a drink in the evening.
Choose from a selection of tropical cocktails and quick bites to keep you company during sundown. How does a pina colada at golden hour sound? With picture-perfect views all around, the spot is a total delight.
2181 Kalākaua Ave, Honolulu, HI 96815, United States
La Mariana Sailing Club
Is the modern world weighing you down? How about a retro haven? If you're a fan of the 50s and 60s, head to La Mariana Sailing Club to quench your rusty soul's thirst for the good old days.
The La Mariana Sailing Club looks like it came right out of a time capsule. From the chandeliers, the lights, the torches, and the furniture – not much has changed in this ambient spot since its inception. You'll find nostalgic keepsakes and old glass balls hanging off the ceiling!
This authentic hub of liquor serves alcohol in little tiki mugs, so have a little fun as you sip some poison out of a demon's head!
Try Daddy's Rum Punch, the bar's twist on the Scottish classic that's made with Malibu Rum and in-house fruit punch. More sophisticated drinkers can instead relish a Lemon Drop martini or a Bacardi Cocktail.
For food, the Lobster Tails and Shrimp Scampi are a must for a satisfying meal.
50 Sand Island Access Rd, Honolulu, HI 96819, United States
The Veranda
The Veranda is the place to go if you're trying to impress your date. This elegant, fine dining (and wining) spot is housed inside The Kahala Resort and offers both indoor and outdoor seating.
Allow the indoors to soak you in grandeur as you sip champagne under the impressive chandelier in the open-air seating area. Or, get catered to like royalty outdoors where you can sit on the lanai and watch the sea shimmering in the moonlight.
If the Hawaiian wind doesn't help you unwind, there's also live music and even jazz on some nights to do the trick.
You can have all of the ocean on a plate if you're willing to splurge on the Auction Seafood Tower that comes with Sashimi, Lobster Tails, Snowcrab, Prawns, and more! Top it off with a slice of Pineapple Upside Down Cake or a Sauvignon Blanc, whichever is more to your taste.
Call ahead and book your reservations for a rather grand experience.
5000 Kahala Ave, Honolulu, HI 96816, United States
Lewers Lounge
Good music, even better drinks, and the best ambiance. Lewers Lounge is the perfect kickback spot after a tiring day's work.
Unlike most bars that are synonymous with crowds and partying, Lewers Lounge offers a more relaxed and intimate atmosphere to take a break from the hustle of the city. The lounge is set up to look classy and posh with live jazz music to set the mood.
Not feeling the intimacy? Head over to the bar instead and ignite the "American spy" fan in you by ordering a James Bond martini. Shaken, not stirred.
2199 Kālia Rd, Honolulu, HI 96815, United States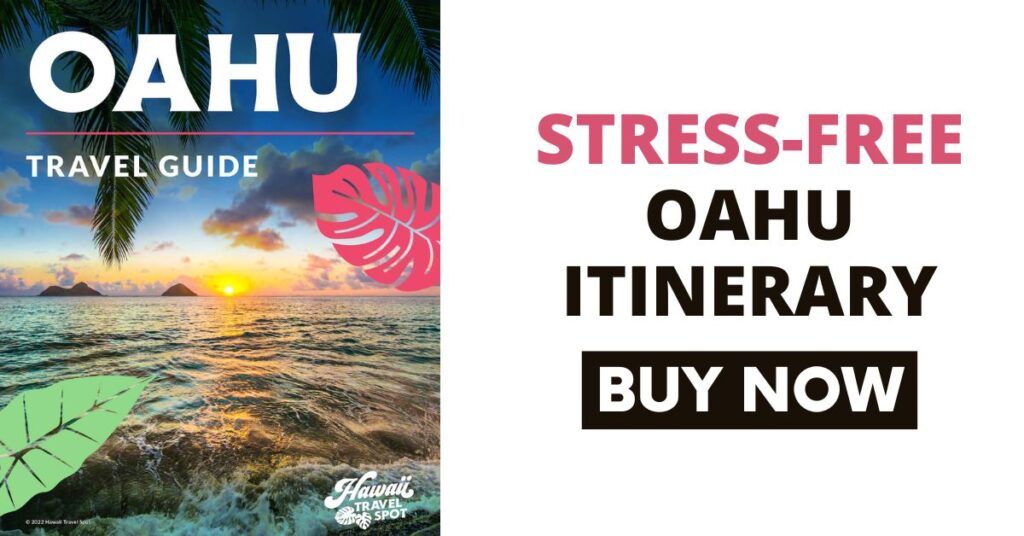 Wang Chung's
What good is getting drunk if you don't sing to your heart's content? Head over to Wang Chung's, the friendliest karaoke bar in all of Oahu. The spot is very hospitable and is housed inside the Stay Hotel.
Wang Chung's serves Asian as well as Latin cuisines alongside its extensive liquor selection. This includes everything from savory twists such as the Jalapeno and Cilantro-infused Tequila to sweeter cocktails like the Ginger 'n Maryann.
The spot is one of the best places in town to socialize, make connections, and let your silly side out. Its smartphone-based system allows you to play your favorite songs and also place your orders. With a place this fun, it's best to expect a crowd and arrive a little earlier than usual.
2424 Koa Ave, Honolulu, HI 96815, United States
The Republik
If the party head in you is insatiable, head to the Republik, the hub for the most electrifying parties and performances in town. Artists from all over the world show up here to blow the roof off of this insane spot.
Before the party kicks in, see if you can make it into The Safehouse, The Republik's minimalist lounge.
Have your share of cocktails; clean, classic, or bold, and make your way to the party. Guests can't get enough of the delicious food too, which is served by some of the friendliest staff among all dining spots in the town.
1349 Kapiolani Blvd #30th, Honolulu, HI 96814, United States
Duke's Waikiki
For those of you who can't get enough of Oahu's beautiful Waikiki, here's another spot to put your feet in the sand and head in a haze.
Duke's Waikiki is a favorite among Hawaiians too, and with the most endearing atmosphere that's complete with music, good food, and fresh drinks, it's no wonder why!
Duke's Waikiki serves authentic cocktails made from the finest fruit produce on the island to give you a taste of the true Hawaiian essence in terms of food and drink, culture, and atmosphere.
Slurp on your drinks and munch on some chicken wings, pizza, and nachos, or the more adventurous fish tacos, Mango Ribs, and Coconut Shrimp. All your favorite bites with a tropical twist!
2335 Kalākaua Ave #116, Honolulu, HI 96815, United States
Hana Koa Brewing
Men and women of beer, assemble! The Hana Koa Brewing is a speakeasy that serves offbeat, interesting concoctions that are all crafted and brewed in-house. Aside from the brewery, there's also a restaurant with daily specials, if you want to stop by for a meal.
The brewery's exploratory quest in finding new types of beer leaves visitors with a fresh row of brews to try every time they pop by. While waiting times can be a little long here, this is only due to the high-quality standard the brewery sets for its food and drinks.
Blonde Ale, Pale Ale, Farmhouse Ale – you name it, they've got it! Make sure you go with company to enjoy the brews to the fullest. As for bites to eat, try the pickled onion rings and panko popcorn shrimp. They do not disappoint!
962 Kawaiaha'o St, Honolulu, HI 96814, United States
Mahina & Sun's
Mahina & Sun's is another lively, vibrant hotel bar, housed inside the Surfjack Hotel & Swim Club. Fusion flavors, island cuisine, and a perfectly relaxing atmosphere make this place a must-visit spot.
The bar is actually quite popular among tourists, some even making it a bucket list item to visit when on Oahu! Mahina & Sun's takes you on a culinary journey that lets you enjoy all things Hawaiian and tropical served on a plate!
The Mahina Family Feast is perfect for a big bunch, complete with whole-fried fish, cucumber salad, pickles, rice, and banana pudding to end it on a sweet note. If you love Italian food, there's also hand-cut pasta and risotto to try, and meat lovers are sure to enjoy the Ribeye Steak.
Keep your glass filled to the brim with fruit punches and spirits. You'll be delighted to find a special Tiki Cocktail Spread with exotic spirits like Viva La Vida, which is a strong concoction of coffee and tequila, and Singapore Sling, a herbaceous mix made with local gin.
412 Lewers St, Honolulu, HI 96815, United States
Waikiki Brewing Company
How about a brewery that's so good that it cropped up at multiple locations across town? Welcome to the Waikiki Brewing Company, an award-winning brewery with beers that tell you why.
Be sure to try everything from the Blonde Ale and the Brown Ale to the IPA American, and compare the maltiness of each! There is also the occasional special release to look forward to, such as the Belgian Blonde among many others, so remember to ask after those.
The Waikiki Brewing Company serves more than just beer too. With a lot of love and attention put into the craft, the place offers some of the most delectable food in the vicinity for brunch, dinner or savory bites to go with your beer.
1945 Kalakaua Avenue, Honolulu, HI 96815
Bars in Honolulu Wrap Up
When in Oahu, make the best of your visit by stopping by one of these bars for a taste of all things Hawaiian. Make the time to lounge at a poolside bar but also party all night with a drink in your hand.
Enjoy the cityscapes with a glass of high spirits, but also sip on a cocktail on the beach at sunset! Trust me, Oahu will leave you wanting for more, be it alcohol or great vibes!