Planning to do some epic hiking on Oahu? You won't believe these 7 amazing North Shore Oahu hikes. Scroll down to see them all!
This list of North Shore Oahu hikes contains affiliate links which means if you purchase something from one of my affiliate links, I may earn a small commission that goes back into maintaining this blog.
Look no further if you're looking for the best North Shore Oahu hikes.
There are tons of amazing Oahu hikes, but some of the prettiest ones are on the North Shore. One of the most popular things to do in North Shore Oahu is hiking.
North Shore Oahu is a stunning section of the island with some of the most beautiful places on Oahu. The North Shore towns begin with Hauula and end with Mililani.
I've rounded up the best North Shore Oahu hikes for all types of travelers. Photographers will love these places.
It's no wonder why one of the most popular things to do in North Shore Oahu is hiking.
Keep scrolling to find out the best hikes in North Shore Oahu.
Don't have time to read a bunch of Hawaii blog posts and reviews? Here are some of our top picks for visiting Oahu.
Popular Oahu Tours/Activities
Favorite Oahu Resorts/Hotels
Want to Rent a Car in Hawaii?
One of the best places to rent a car in Hawaii is Discount Hawaii Car Rental because they get the best rates from top national companies like Alamo, Dollar, Thrifty, Avis, Enterprise, Budget, and Payless.
Want to skip all the planning and just access my detailed Oahu itinerary complete with daily schedules, fun activities, and travel hacks? Click the button below.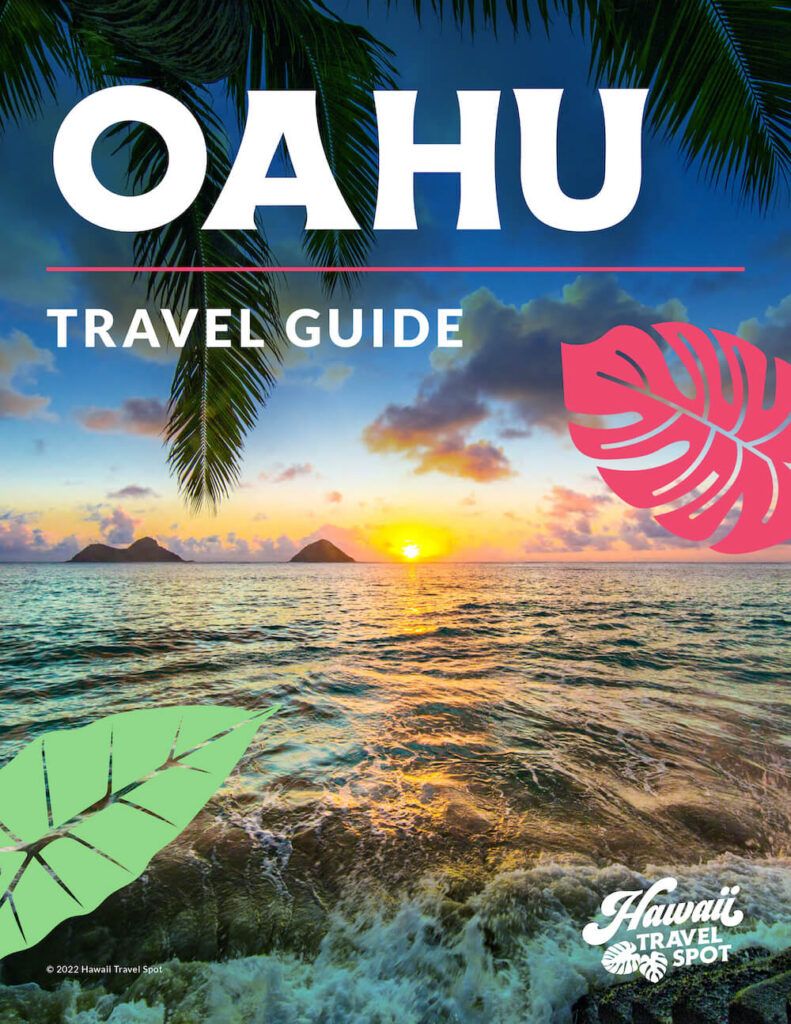 The Best 7 Unbelievable North Shore Oahu Hikes
1. Kealia Trail
Kealia Trail is a heavily trafficked trail that is situated near Waialua and runs for 7.6 miles.
Hiking along the trail, lovers of nature are treated to spectacular views of vividly beautiful wildflowers and lots of different side trails that venture out into the Kuaokala Forest Reserve with its explorable flora and fauna.
The trail is rated as being suited to hikers of moderate skill levels. It is accessible to be hiked all through the year and visitors are allowed to bring their pet dogs along with them when they hike.
Extending for 7.9 miles, Laie Falls Trail is a very popular hiking trail that is located in the Laie area of Oahu. The primary feature of this trail is the waterfall.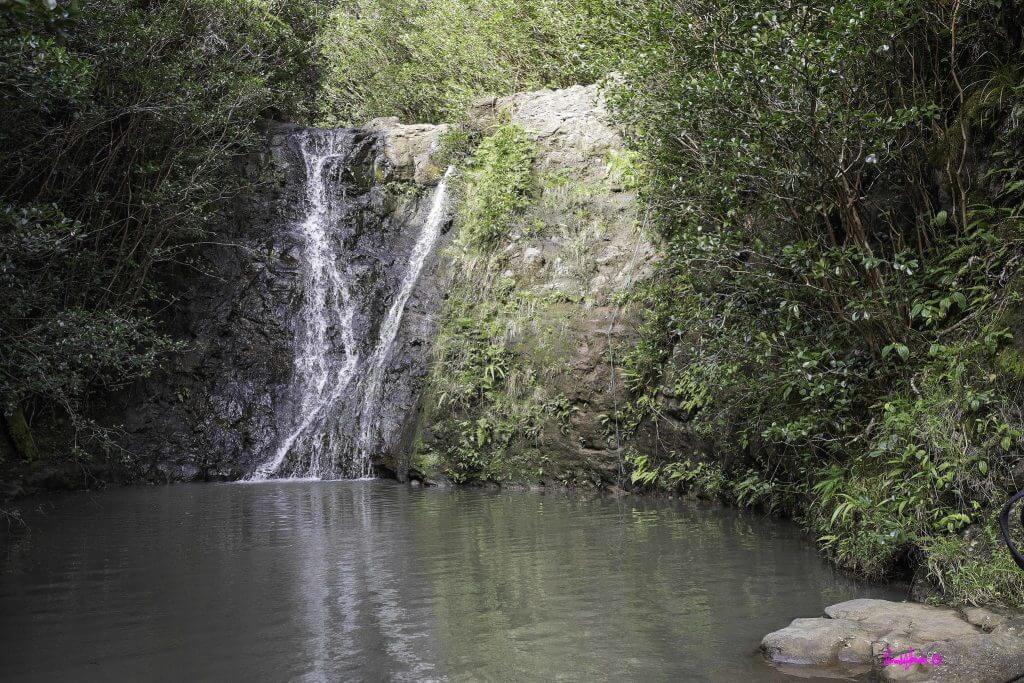 With its moderate rating, meaning it is accessible to most people, the trail is used a lot by families and groups who like to have well-curated nature trips. A thorough hike of this trail should take approximately 3 – 5 hours.
Although typically accessible, this freedom of accessibility is within limits; you must apply for a permit to hike on this trail via Hawaii Reserves. This is because Laie Falls Trails is on private property.
See more Oahu Waterfall Hikes
3. Ka'ena Point
If you are looking for a quiet trail that does not get as much traffic as Leia, then head on to the other end of Oahu where the Kaena Point Trail awaits.
This Oahu hiking trail offers a special kind of beauty to the beholding hiker with views of the dry, solitary, and rocky coastline and vibrant, colorful wildflowers.
The solitary nature of this trail can be explained by the lack of connecting roads, which makes it almost impossible to get to the coast without using the hiking trail.
Although this trail is rated as being moderate, you should attempt it only if you are relatively confident of your fitness levels.
Read my full post about hiking Kaena Point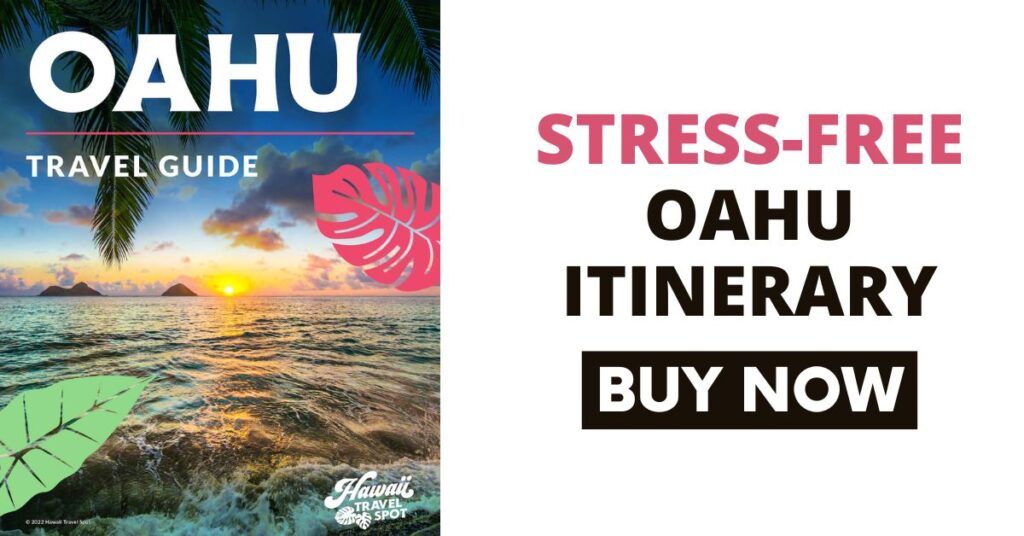 4. Ma'akua Ridge Trail
Ma'akua Ridge Trail is a 4-mile, beginner-level trail situated on the Windward end of Oahu.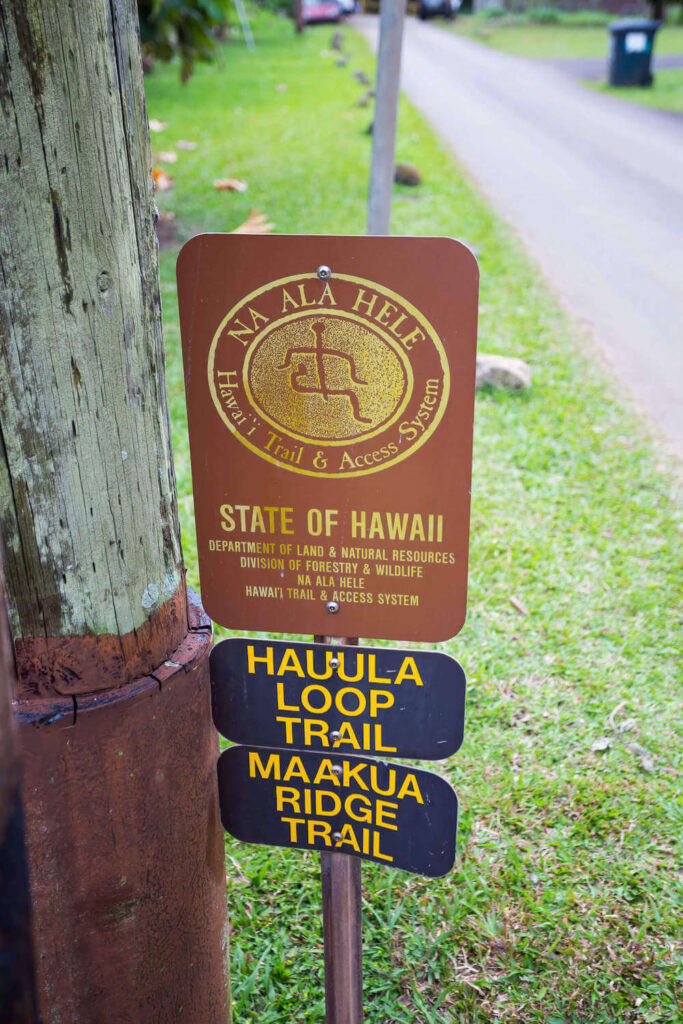 A good hike for those who want to walk a reasonable distance without toiling through rough terrain, this trail gives great views of Hau'ula and the valleys around it.
As you go higher up the ridge trail, you are given a more panoramic view of the beauty that is the Windward coast.
Due to its beginner-friendly nature, this hike is great for older people or families with young children.
5. Kuaokala Trail
The Kuaokala Trail runs for 2.5 miles in one direction and takes hikers that ply the route up to a breathtaking viewpoint on a ridge-top that overlooks Makau Valley as well as the Waiʻanae Range.
The trail begins right from the parking lot and goes up a ridge and into the Mokuleʻia Forest Reserve.
To explore this trail or take a mountain bike along it, you need to get an advance permit from Hawaii's Division of Forestry and Wildlife.
6. Poamoho Trail
Extending for about 6.8 miles with usually light traffic, Poamoho Ridge Trail is situated close to Wahiawa, Oahu.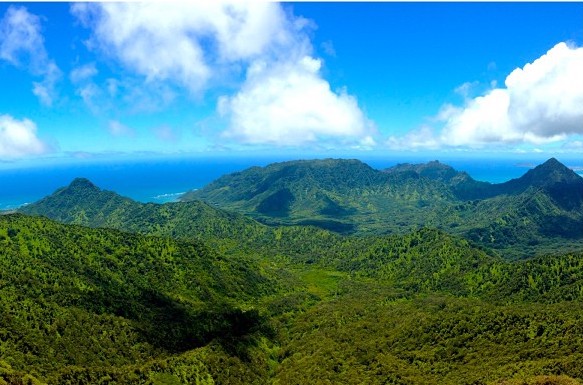 This muddy trail is rated as difficult to traverse. Going up from the Poamoho Ridge to the top of Ko'olau, your trail starts off through deep muddy forestry, occasionally opening up to see the Poamoho Stream beneath you.
The trail gets rougher but is still pliable as you go higher up. The views from the Ko'olau summit are amazing, as you are treated to panoramic views of the Kahana and Punalu'u Valleys.
Dog owners are permitted to bring their pets along on this trail but must keep them leashed at all times.
7. Mokuleia Trail
The Mokuleia Trail is a beginner-level hike that extends for 10 miles with an elevation gain of more than 2,300 feet.
Absent is the rugged terrain that would make a hike super challenging. Rather, the ascent is pretty much flat and straight, making it a great training route to building up leg endurance and cardiovascular reserves.
As awesome as this trail is, it is not as frequently visited, meaning you can always enjoy a peaceful hike. More importantly, the trail is accessible to hikers throughout the year.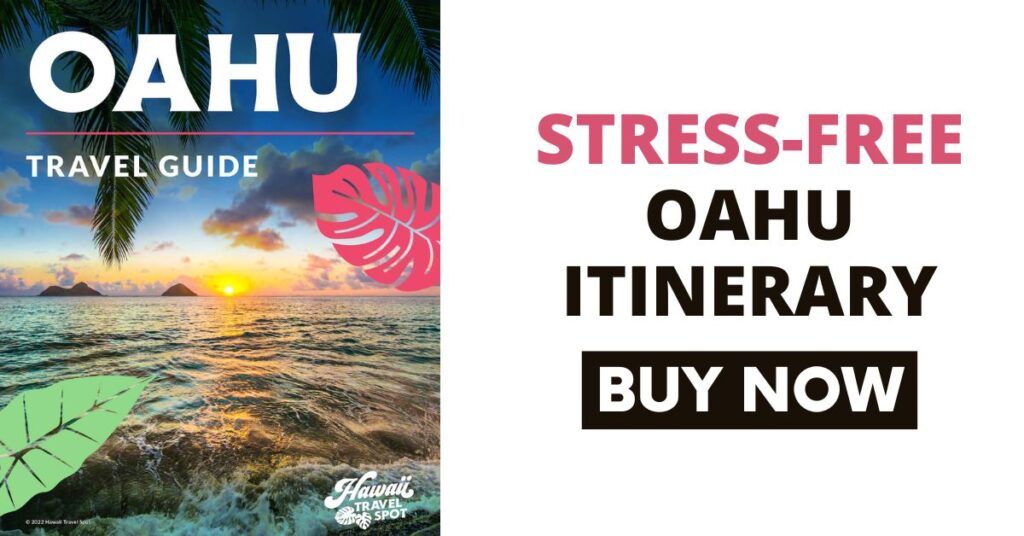 North Shore Oahu Hikes FAQs
What's the hardest hike on Oahu?
Three Peaks (officially called Olomana) in Kailua is a very strenuous but epic hike on Oahu.
Is the Crouching Lion hike illegal?
Yes. Technically it's illegal, and the state of Hawaii urges visitors not to hike there.
Why is the Stairway to Heaven in Hawaii closed?
A big storm in 2015 made the Stairway to Heaven extremely dangerous, and it's currently illegal to hike there. The state is in the process of dismantling all the stairs.
Oahu North Shore Hikes Wrap Up
Now you know some of the most popular hikes in North Shore Oahu. Some of these only take a couple of hours while others might be all-day Oahu adventures.
I hope you found a few hikes on North Shore Oahu perfect for your upcoming Oahu vacation! And don't forget to check out my top Hawaii hiking essentials packing list!