Curious how to get leis at Honolulu Airport for when you arrive? Scroll down to find out how to book a lei greeting in Honolulu!
This guide to how to get leis at Honolulu Airport contains affiliate links which means if you purchase something from one of my affiliate links, I may earn a small commission that goes back into maintaining this blog.
Are you wondering how to get a fresh Hawaiian lei when you first arrive in Hawaii?
Hawaii is famous for its leis – beautiful garlands of flowers that are often given as a sign of affection or appreciation.
A lei greeting is one of the most iconic experiences you can have when visiting the islands, and it's something that many tourists look forward to.
If you want to be greeted with a fragrant lei when you arrive in Hawaii, you'll need to do some planning. But don't worry – it's worth it!
This article will tell you everything you need to know about booking a lei greeting for your trip to Oahu.
Follow our tips and book your lei greeting at the Honolulu Airport today!
Don't have time to read a bunch of Hawaii blog posts and reviews? Here are some of our top picks for visiting Oahu.
Popular Oahu Tours/Activities
Favorite Oahu Resorts/Hotels
Want to Rent a Car in Hawaii?
One of the best places to rent a car in Hawaii is Discount Hawaii Car Rental because they get the best rates from top national companies like Alamo, Dollar, Thrifty, Avis, Enterprise, Budget, and Payless.
Want to skip all the planning and just access my detailed Oahu itinerary complete with daily schedules, fun activities, and travel hacks? Click the button below.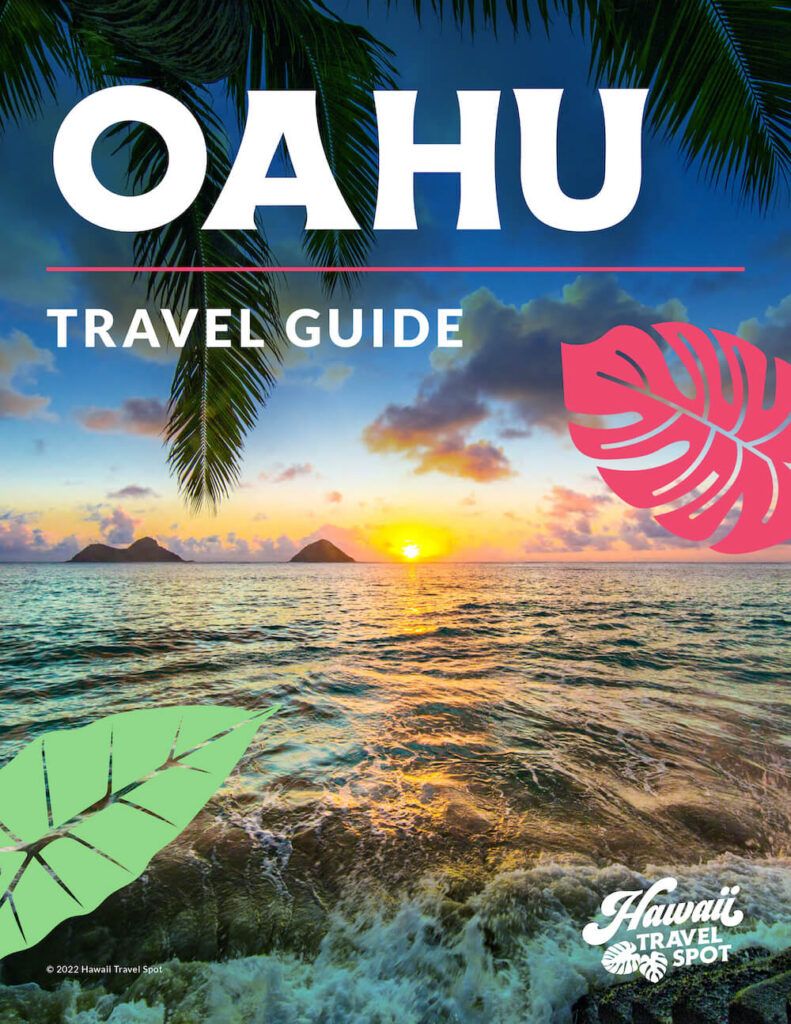 The Story Behind Lei Greetings
Before you book a lei greeting, it's appropriate to learn a little about the history and tradition of the practice!
What is a Lei?
Lei were first invented by Polynesian voyagers when they first arrived on the shores of Hawaii from the shores of Tahiti. In the past, flower petal lei were much less common. Instead, natives often used materials such as nuts, bone, feathers, and shells.
In the past, lei were originally worn by Hawaiians to distinguish themselves in terms of status and to signify economic or political rank. They were also often used to honor gods, especially during festivals and ceremonies.
During the 1900s, during the "Boat Days" after the annexation of Hawaii, lei were first used as symbols of welcome and greeting. Lei vendors gathered at harbors to gift them to both locals and tourists alike as a symbol of greeting and welcome.
Now, although that practice quickly became unsustainable, you can still book a lei greeting to return this feeling of welcome!
You'll Find Leis Everywhere
Lei, as a symbol for a multitude of positive emotions, can be found at a huge variety of events. They're often worn during graduation, weddings, parties, luaus, and more!
There's no strict etiquette or "way" to wear a lei, but if you're offered one, it's considered polite and respectful to accept.
It's considered rude to remove your lei in the presence of the person that gifted it. And you should never discard your lei in the trash – instead, give it back to nature.
One thing you may notice during events, especially weddings and graduations, is that someone may have a multitude of lei. If you're attending someone's wedding or graduation in Hawaii, don't be afraid to give them a lei, even if you know someone else will be, too!
The Evolution of Lei Greetings
As mentioned above, lei greetings were commonly carried out during the early days of Hawaii tourism but became less sustainable for a multitude of reasons.
As the number of tourists increased, it became challenging for lei makers to keep up with the demand – after all, high-quality leis are difficult to make and require many flower petals. It also became harder due to airport security standards and the growing multitude of places where tourists would arrive.
Now, one of the only ways to experience a lei greeting is to personally book one for you and the people you're traveling with. If you book a lei greeting, they'll often warmly assist you with luggage and getting to your hotel.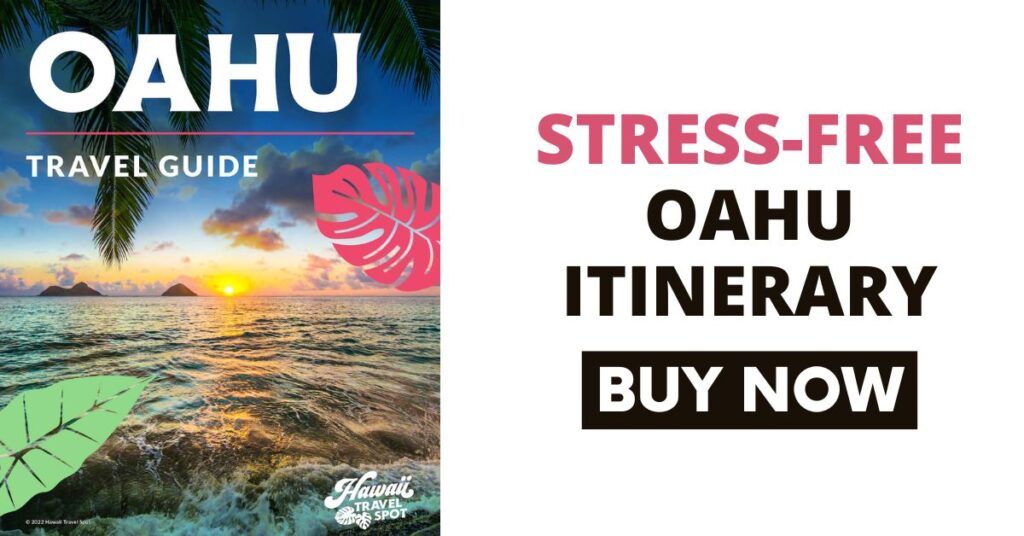 Where to Book a Lei Greeting in Honolulu
As you begin to search for a lei greeting, the immense amount of options and companies can be confusing.
Some things you should consider are what type of lei you're interested in, when you'll be arriving, and which airport and island you'll be landing at. Here are a few of the best lei greetings you can book!
Hawaii Flower Lei Oahu Lei Greeting
The Hawaii Flower Lei greeting is one of the oldest and most experienced in Oahu. If you pick this option, you won't be disappointed!
This company offers greetings at most of the most commonly visited islands. Their most popular option offers a one-time greeting for the whole family and a variety of leis to pick between, as well as service after.
You'll be able to pick a lei on their website, with options of traditionally used flowers such as tuberose, orchids, and carnations, as well as less commonly used flowers such as roses. You'll also be able to choose ti leaf leis and kukui nut leis!
After they give you your leis by gently placing them over your shoulders, they'll assist you with your baggage, help you get through the rest of the airport, help you connect to any rental services you need, and answer any questions you may have.
If you're looking for a smooth, unhassled, and high-quality lei greeting experience, this company is the one you should choose. Check out the latest prices and more details.
Honolulu Lei Greetings
If you're traveling with a significant other on a romantic honeymoon, you should consider the Honolulu Lei Greetings company instead. As you step off the airplane, you'll be greeted by a warm aloha and two fragrant leis!
This friendly service offers you a wide array of leis, ranging from the classic colorful orchid to ones made of nuts or ti leaves to delicate tuberoses. Keep in mind that if you or your partner is sensitive to fragrance, tuberose may not be the option for you.
Keep in mind that this company doesn't do lei greetings after 11 P.M. and cannot refund your greeting if you miss your flight or don't show up for any reason. You are also required to have a mask on for safety reasons.
If airport greetings are not possible, they will deliver your lei to your hotel room! Check out the latest prices and more details.
A Step-by-Step Guide to Booking a Lei Greeting in Honolulu
After you've decided which tour you'd like to book, follow my step-by-step guide below for the most positive experience possible.
Organize, book, and be certain of your flight time, airline, and accommodations before you begin booking your lei greeting. You'll need all the information above.
Enter your arrival date and group size on the website to get the most information about the options you have.
Pick the lei that best fits your taste – while you may be convinced that one is more "traditional," choose whichever one makes you the happiest. Keep any scent restrictions your group may have in mind.
Confirm your order and check all of your information – nothing would be worse than realizing you inputted the wrong date!
Print the confirmation code or voucher so greeters know who you are.
Double-check the flight or hotel information you inputted – in most cases, you can still change it after you confirm payment!
Yup, it's as basic as that! There's no need to stress or overthink – just make sure you have the right information and you're all set! Sit back, enjoy your flight, and be prepared for a wonderful lei greeting!
Tips for Booking a Hawaii Lei Greeting
If you're booking a lei greeting, here're some tips and facts to keep in mind as you prepare for your flight!
When you book, you'll get to choose from a variety of lei types
What type of lei do you think your significant other or family will enjoy? You should consider whether or not the people you're booking a lei for will enjoy the colorful and immensely fragrant nature of flower leis – trust me, the scent is strong! If you don't think flower leis are for you, there're plenty of alternatives.
There is some unspoken basic lei etiquette
Make sure the people you're traveling with know that it's very disrespectful to turn the offer of a lei down or remove it in the presence of the gifter. While enjoying this traditionally Hawaiian culture, it's essential to respect Hawaiian practices!
Remember to book in advance
Don't do something like this last-minute! Many companies require the greeting to be booked well ahead of time, especially if you order a deluxe lei, both because of the logistics of the greeting and because lei require time to make!
Health/Safety protocols still are in place
Be sure to check the website of the lei greeting you book in order to learn about guidelines and restrictions! Many require you to wear a mask while the greeting occurs. Keep that in mind as you book a specific time!
It will cost between $35-$50 per person
If you're traveling to Hawaii on a tight budget or just don't want to spend too much, do remember that lei greetings can be costly, especially if you choose fancier options!
This is because lei greetings reflect a lot of labor. Lei are difficult to make and short in supply, and the greeters themselves are also laborers! The cost may also increase by roughly $25 if you book a shuttle.
There are several Oahu lei greeting services
You're never limited to just one type of lei greeting! Choose the lei greeting company that best fits you based on personal context and needs such as arrival times, disabilities, group size, and lei preferences.
You might book a shuttle that includes a lei greeting
Many lei greetings also come with shuttles that can take you to your hotel or first activity! This is one of the most efficient ways to spend money, especially if you weren't planning on long-term renting a car, as the cost of a shuttle is much less than the cost of a car rental or Uber. Booking a shuttle is also far more convenient!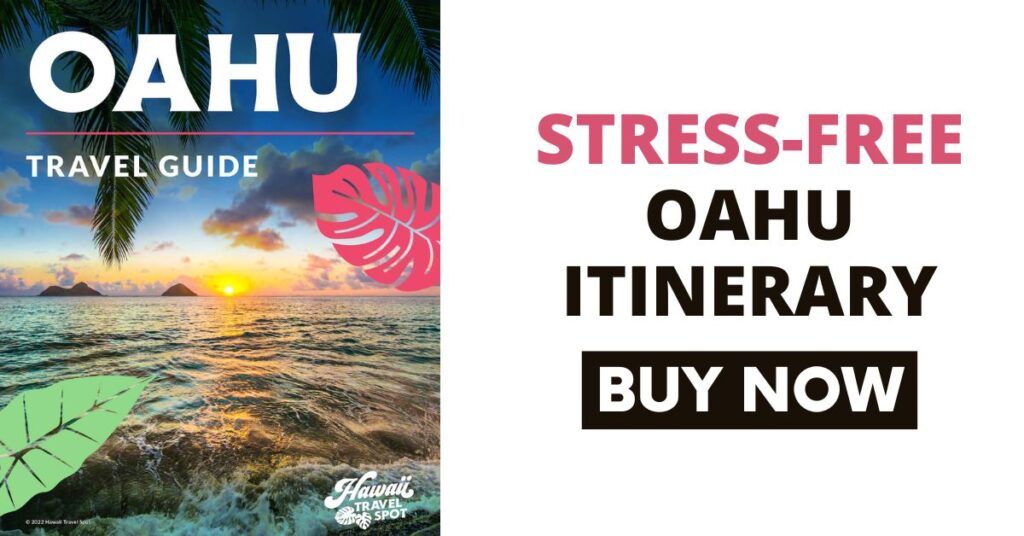 FAQs about Lei Greetings in Hawaii
Is it okay for me as a non-native to wear a lei?
While it isn't appropriate for me as a non-native to provide a definitive answer to that question, the vast majority of spaces and opinions you can find online unanimously agree that it is not cultural appropriation for non-natives to wear a lei. 
Why are lei so important to Hawaiian culture?
Lei were historically commonly used by natives as symbols of status. They were also often crafted from nuts, shells, and other materials. Now, as symbols of celebration and happiness, you can find them almost anywhere in Hawaii.
What's the most appropriate way to dispose of a lei?
Return them to nature! Hang them on the branch of a tree, lay them beneath a statue, or scatter the petals into the ocean. Just be sure to remove the string if you throw it into the ocean, so sea life doesn't get hurt.
Start Your Vacation with an Oahu Airport Lei Greeting
Now you know the best way to start your Hawaii getaway with a warm and friendly lei greeting! This is one of the best ways to set the tone for the rest of the vacation.
Plus, it immerses you and your travel mates in Hawaiian culture from the get-go. Remember to sit back, relax, and let the lei's beauty and aloha adorn you!