Trying to figure out your plans for your next vacation to the Big Island? I'll break down all the Kona to Hilo drive options so you can make an informed decision.
This list of Kona to Hilo drive options contains affiliate links which means if you purchase something from one of my affiliate links, I may earn a small commission that goes back into maintaining this blog.
Visiting Kona and hoping to spend a little bit of time in Hilo?
While the island may seem big and daunting at first, you will find that it is a lot easier to get around than you might think.
Although many travelers are trying to figure out whether to stay in Kona vs Hilo, both places have a lot to offer and I would recommend trying to visit both.
There are some incredible sights of waterfalls, some amazing hiking spots, and some fantastic food!
It's easy to access both towns without needing to feel restricted by a tour or bus. In this post, I'll break down all the Kona to Hilo drive options.
So let's jump into everything you should know about transportation from Kona to Hilo on the Big Island of Hawaii.
Don't have time to read a bunch of Hawaii blog posts and reviews? Here are some of our top picks for visiting the Big Island.
Popular Big Island Tours/Activities
Favorite Big Island Resorts/Hotels
Want to Rent a Car in Hawaii?
One of the best places to rent a car in Hawaii is Discount Hawaii Car Rental because they get the best rates from top national companies like Alamo, Dollar, Thrifty, Avis, Enterprise, Budget, and Payless.
Want to skip all the planning and just access my detailed Big Island Itinerary complete with daily schedules, fun activities, and travel hacks? Click the button below.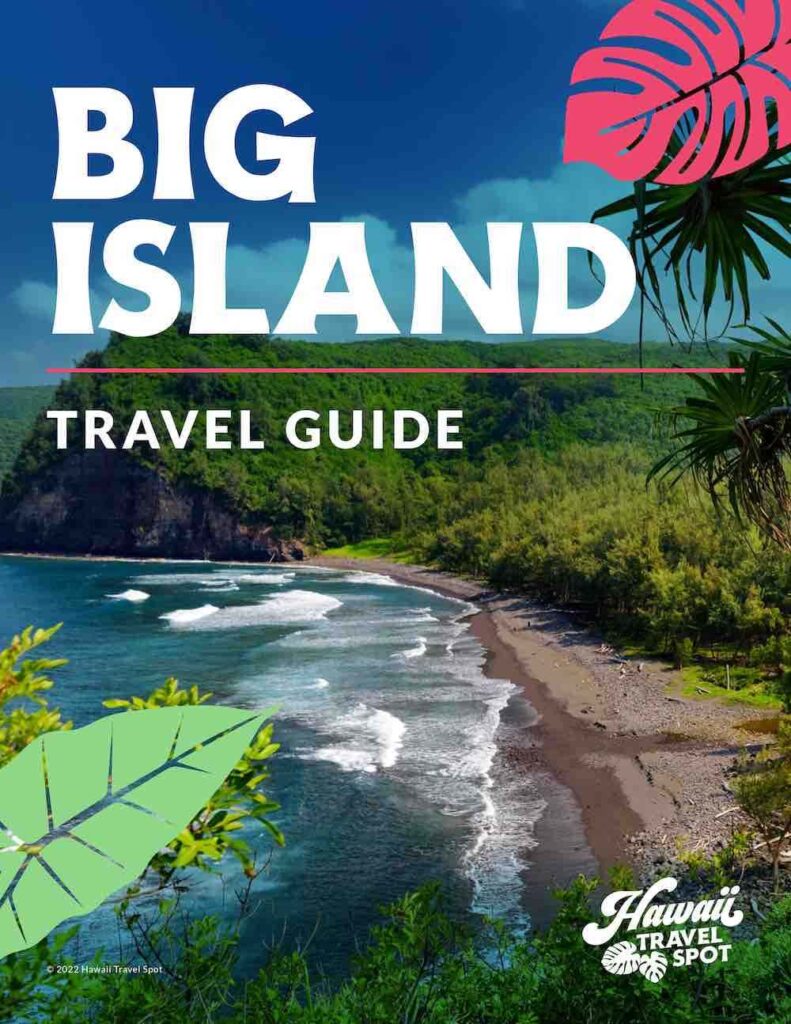 What to do in Kona
Kona is a very popular spot on the Big Island. It has a huge, expansive area to explore and has all sorts of sights, shops, and restaurants, along with some of the world's best beaches.
There are also some really cool historical spots scattered around the area, which can be a great way to grow an appreciation for how amazing the area truly is! We love the Pu'uhonua o Honaunau National Historic Site.
What to do in Hilo
On the Big Island's East side, Hilo is a spectacular town with many beautiful spots, like gardens, rainforests, and jaw-dropping waterfalls.
This area is overflowing with shops and restaurants to check out. There are also some incredible beaches to explore, which makes this another fantastic area to visit in Hawaii.
Plus, it's fairly close to Hawaii Volcanoes National Park and Waipio Valley.
Hilo vs Kona: Quick Comparison
Now you may be wondering, what are the differences between Hilo and Kona?
Interestingly enough, while they are still technically on the same island, their features are quite distinct from one another.
Because both places are practically on opposite sides of the island, they are very different in what they do.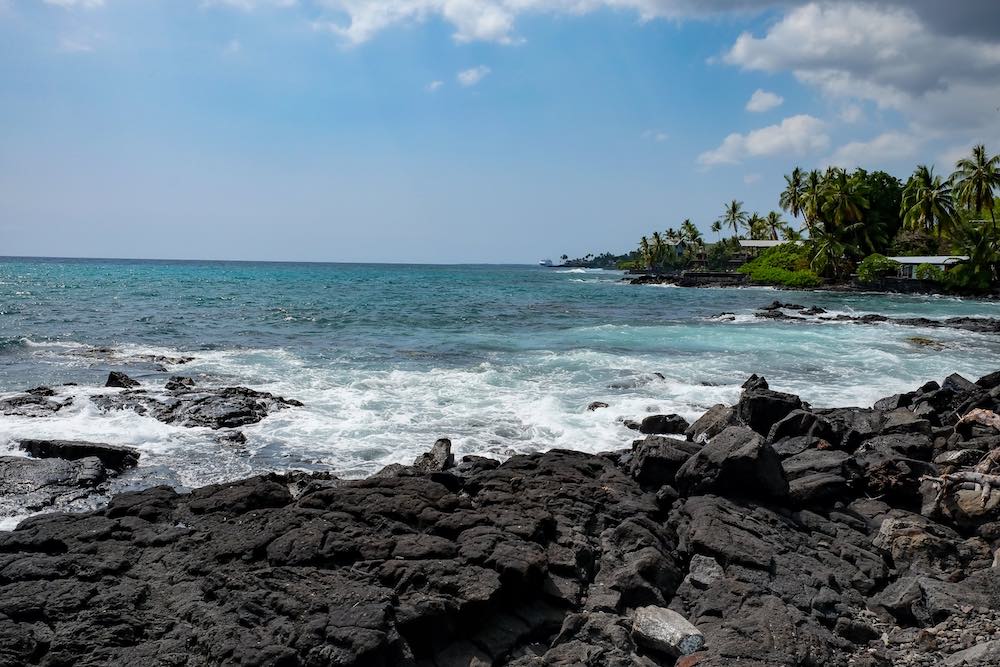 Kona provides many more commercial aspects and is much busier compared to Hilo's quieter and more natural area. This makes it pretty easy to point out the pros and cons for each area as they are so different.
Because of their drastic differences, each area can provide you entirely different Hawaii experience!
Should You Travel Between Kona and Hilo?
Many travelers want to be able to explore all the amazing aspects of Hawaii. This is why traveling between the two regions is a choice many people consider.
There are a lot of different combinations that one can make to make the trip quicker, more picturesque, or simply provide more opportunities for exploring.
That's why a trip between the two areas can provide you with a lot of cool chances to see things you would never have before!
A Rental Car Makes Traveling Between Kona and Hilo Easy
If you want to tailor your travel experiences to exactly where you want to go without being tethered to a schedule, then a car rental is likely the way to go for you.
If you were thinking of driving between the two regions, a rental is a great choice.
Discount Hawaii Car Rental
If you are looking to rent a car on the Big Island the best way by far to do this is through Discount Hawaii Car Rental. They have several deals on some of the nation's top rental car brands. You can check out their prices to see what is available.
Getting a car rental is great because it gives you added flexibility and you don't have to worry about catching a bus or shuttle. It also gives you more space to bring anything with you that you might need while exploring.
How Long Does it Take to Drive from Kona to Hilo?
You are likely trying to figure out the time duration that driving from Kona to Hilo would be. The reality is that the drive time is a little less than two hours.
Interestingly, while the distance between the two regions is about 60 miles, the distance by road is going to be bumped up to around 80 miles. Within those two hours, there are plenty of times when you can use the restroom or get a bite at a restaurant.
The Hele-On Bus Goes From Kona to Hilo
If you aren't completely set on the idea of investing in a car rental, then public transport is definitely something you should be looking into. The Hele-On Bus is what the transport system on the Big Island is called.
The bus here is great as it is fairly cheap and can get you to places all across the island. So if you are trying to stay on a budget during your trip, this can be a great choice.
Some travelers also don't want to spend a lot of time touring each place they visit. So this can also be a flexible way to get around without shelling out the cash for a rental car.
How Long Does the Hele-On Bus Take?
The schedule for the bus can easily be found online, and the service runs six days a week.
However, rental cars definitely have the bus beat in terms of how long the journey will be for you. The entire trip is going to be around 2 hours and 32 minutes. However, tickets are going to be priced at a fairly cheap $1-$2, which is a very inexpensive way to get to and from each location.
If you want to learn more about getting a bus from Hilo to Kona, you can learn more about the bus service on their website.
Kona to Hilo Shuttle Options
Another interesting option is using a shuttle company. This allows you to simply hop onto a shuttle and enjoy a tour of the area as you make the trip to Hilo.
A shuttle can also be more informational and entertaining as you make the journey. The primary shuttle companies are going to be Polynesian Adventure Tours and Roberts Hawaii.
Of course, doing a guided tour for the trip is going to add extra time to your trip. But if you want to learn some cool facts about the area and experience more aspects of the island that most people would miss had they taken a car or bus, this can worth the extra time.
They have tours that have something for travelers of all ages and can give you some extra relaxation time during your vacation. You won't have to worry about some other things you might experience with a rental car or bus.
Can You Take an Uber from Kona to Hilo?
If there is any flexible way to get where you need to get to go, it has to be Uber, as you can literally request a vehicle right to your location.
Luckily, Uber is available all across the island. This can make it a great choice for getting to the airport as well as just getting to different places around the island.
The time it takes for an Uber is basically the same as a rental car. But it might be difficult to find a driver who would be willing to drive you all the way to Hilo.
Downside
While an Uber is extremely flexible, it doesn't have all of the perks of a rental car, since you can't really choose where you want a bathroom break or if you want to stop to get some food.
Uber will also charge you based on the length of your journey. This can make it more expensive than some of the other options. So keep this in mind if you want to use this as your main source of transportation.
Upside
Of course, what you may lose in your ability to make stops may be made up for in the costs, as it may be a lot less than what you would have spent for a rental car.
Rather than doing all the planning and booking for a rental car, an Uber request can be made on the spot. You won't need to worry about figuring out directions as your driver will likely be knowledgeable about the area and where to go.
Lyft is also another option, although it might not be considered a budget option. However, it is good to be aware of all the options available.
Is There a Kona to Hilo Flight?
Unfortunately, this is not a possibility for those wondering if you can get on a flight from Kona to Hilo.
While both Kona and Hilo have airports, there is no way to get a direct flight between the two areas.
However, you may choose to fly to one airport depending on what activities you are planning on doing. Then you can fly out from another airport afterward to get back home.
Since the two regions are only a couple of hours from each other, a car will still be your best option in this situation.
While you can't get a flight directly from Kona to Hilo, that definitely doesn't mean you can't transfer between the two airports or fly into either one. What matters is getting a flight schedule that works for you.
Kona vs Hilo FAQs
Is there a bus on the Big Island?
There is! The public transport here is called the "Hele-on bus", and can be a cheap way to get around the island. However, the schedule is not great for sightseeing, so keep in mind that this method might take a lot of time.
What is more popular Hilo or Kona?
Generally, Hilo gets more rain than Kona and has fewer beaches, so most people typically go to Kona than Hilo.
How do I get from Hilo to Kona Airport?
The fastest way to get there is by driving, which will take about an hour and 43 minutes. However, a bus can take you directly there, which is something to keep in mind.
What Are the Best Kona to Hilo Driving Options?
There really is no answer to this question. The best option is what suits your needs the best and what you hope to do on the island. However, I will go over a brief summary of the pros of each one.
If you are looking to get between each place as quickly as possible along with flexibility that suits your needs, then renting a car is the choice for you. Without taking any breaks, you can get to your destination in under two hours.
If you want to do the cheapest option for your budget, then the Hele-On bus service likely has the best value for you. The buses are very reliable and can get you to all sorts of places without renting a car.
I wish you luck finding the best transportation option for your travel needs. And I hope you learned more about how to get from Kona to Hilo in the easiest way possible!