Are you considering spending the night along the Road to Hana? Keep scrolling to find out the best places to stay in Hana Maui to really unplug and get away.
This list of the best places to stay in Hana Maui was written by Marcie Cheung (a Hawaii travel expert) and contains affiliate links which means if you purchase something from one of my affiliate links, I may earn a small commission that goes back into maintaining this blog.
Do you want to stay in the charming town of Hana?
The town of Hana, despite being smaller and much more relaxed than other frequented towns in Maui, is surrounded by many fun activities worth a visit.
One of the recommendations we give to first-time Road to Hana drivers is to stay for a night or two at the destination, the charming town of Hana. Keep reading to learn about some of the best places to stay at Hana!
There are many places to choose from when it comes to accommodations in Hana. You can find everything from a laid-back inn with beautiful views to a high-quality hotel with luxury suites.
All of these places offer great service and wonderful experiences that you won't want to miss out on. So, what are you waiting for? Scroll down and choose the place that's perfect for you!
Need a reason to consider my guidance? My extensive 40+ visits to Hawaii make me a genuine expert in its attractions.
Want to skip all the planning and just access my detailed Maui itinerary complete with daily schedules, fun activities, and travel hacks? Click the button below.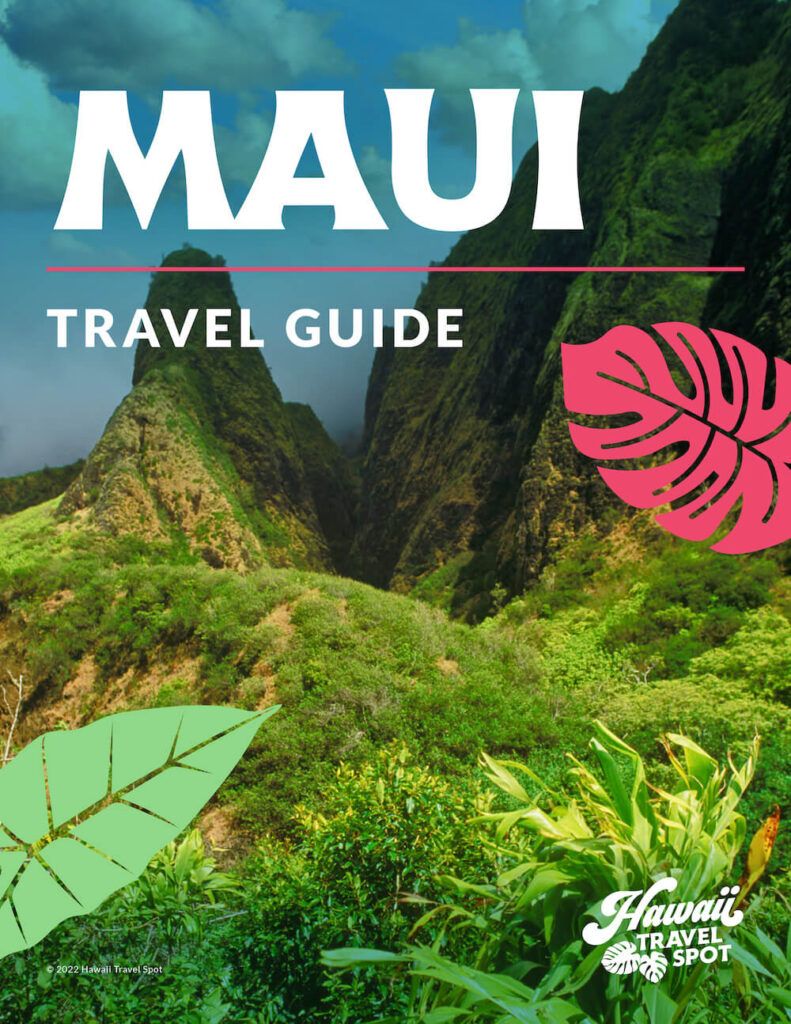 How to Get to Hana Maui
Of course, the most popular way to get to the town of Hana is by driving the 64-mile Road to Hana, which begins at Paia and ends at Hana and takes an average of 5 hours to drive, although that depends largely on how many stops you decide to take.
While driving, be sure to remember that the Road to Hana in itself is an experience. Be sure to take the time to admire the landscapes around you and learn about their cultural significance to the natives of the area.
Of course, the Road to Hana is not the only way to reach Hana. You can always take the road through upcountry Maui and Haleakala, although there are much fewer attractions and a higher chance of accidents through this road.
Is it Worth Staying in Hana Maui?
Absolutely! Hana is surrounded by amazing attractions that will definitely take you a full day to explore fully, such as snorkeling at Hana Bay, visiting Kaihalulu Beach, checking out the Hana Lava Tubes, and much more!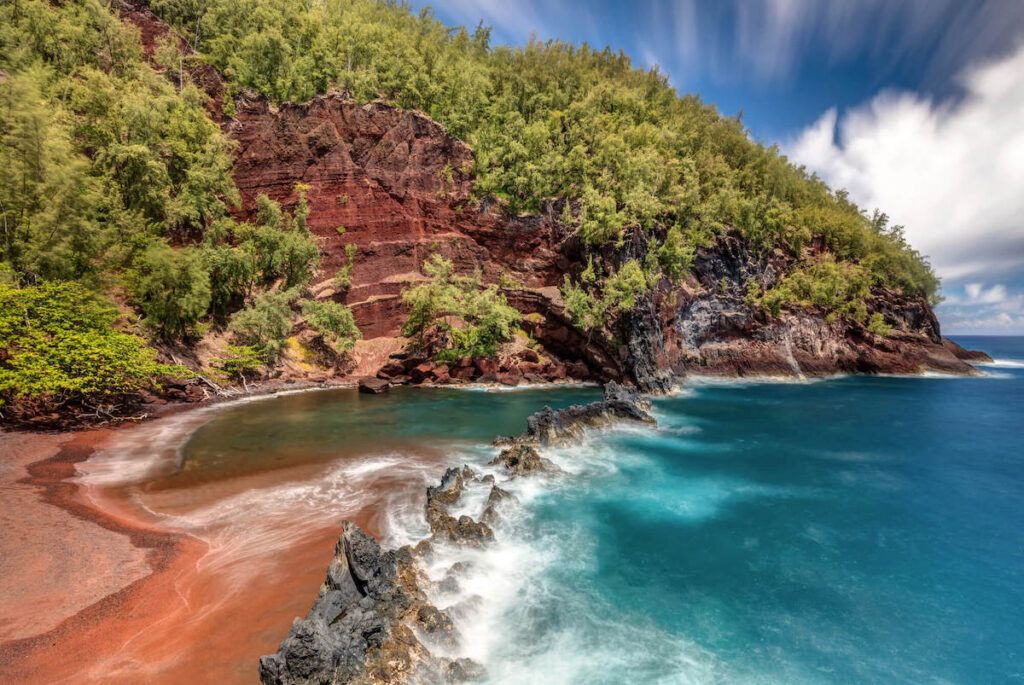 Also keep in mind that if you're considering taking your time on the Road to Hana and stopping by several attractions, which we highly recommend, you'll take longer to arrive at Hana.
Driving along the Road to Hana is dangerous in the dark, so I'd recommend staying overnight out of necessity.
Where to Stay in Hana Maui
If you're considering staying in Hana, you're guaranteed an amazing experience and a huge variety of options that'll ensure you find accommodations that suit your needs. Whether you're budget-minded or focused on luxury, Hana will have the place for you!
Hotels
One of the most noteworthy things regarding Hana's accommodations is that many of the hotels in the area charge higher rates than hotels in Kaanapali or Wailea, which puts many visitors off. This is because there are generally fewer tourists at Hana, so hotels charge more to stay in business.
If you're looking for a budget-friendly option, though, there are still plenty of hotels and options for you – they are usually harder to find information about on the internet, which is what we're here for!
The price range of hotels in Hana is very wide, with cheap options costing up to hundreds of dollars and the most expensive options costing thousands of dollars. In our experience, all of the options have high-quality essentials – clean rooms and the like.
The cost difference usually only decides whether you'll have access to some convenient amenities and further luxury, so I definitely wouldn't overthink it no matter what you choose.
When deciding which option is the best for you, I'd definitely factor in your budget and how much money you're willing to spend. Definitely remember that you're only spending one or two nights here!
Vacation Rentals
Another one of your options is a VRBO, which usually offers vacation rentals, cabins, and cottages. While they may be more expensive than hotels, they definitely provide tourists with an unparalleled sense of comfort and hominess.
If you're planning on visiting the farmers market, you can even cook with the produce you buy!
This is an especially perfect option for families or large groups, as a rental cabin or cottage will feel much less crowded than a hotel room! If you're having trouble finding a suitable rental on VRBO, I'd recommend checking out Expedia or HomeAway.
Camping
Finally, the last common option is also one of the most unique. Hana, as a smaller town focused on providing tourists with an experience with nature, has several beautiful trails and camping sites surrounding it.
If you've ever been interested in overnight camping, Hana is the perfect place to do so. Seeing as it's not as frequented as larger cities like Wailea or Lahaina, you'll likely be able to find a quiet and isolated campsite where you'll be able to grill, stargaze, and sleep in tranquility.
Read my full guide to camping on Maui.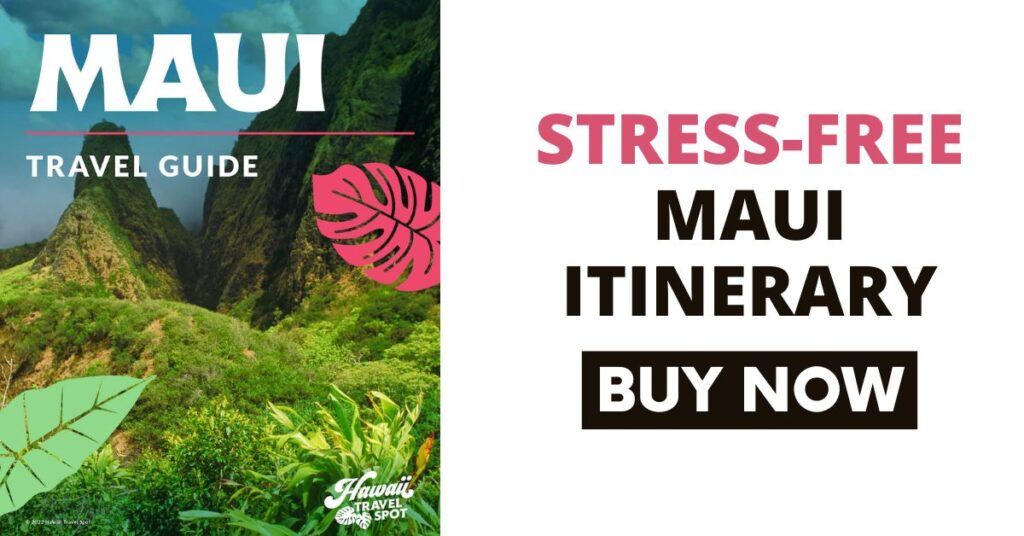 What are the Best Hotels in Hana?
Hana-Maui Resort
The Hana-Maui Resort is the perfect happy medium between upscale luxury and budget-friendly prices. Previously called the Travaasa Hana, the Hana-Maui is technically located along the Road to Hana, just a one-minute drive away from Hana's entrance.
One of the highlights of staying at the Hana-Maui Resort is the beautiful view. Located on a remote oceanfront property on the east coast of Maui, almost every room in the Hana-Maui Resort has stunning views of the beach and the Pacific Ocean! Check rates here.
While you're at the Hana-Maui Resort, be sure to take advantage of easy access to some of the most beautiful beaches in Maui such as Black Sand Beach and Kapueokai Bay. Also, be sure to check out the nearby art gallery!
If you were planning on having a resort pool day but are hesitant because of the crowds, consider having one at the Hana-Maui Resort! They have a beautiful infinity pool with a full view of the Pacific Ocean.
The resort also has amazing food amenities, with a pool bar that serves local cheese and fruit plates, hand-made sandwiches, ahi poke bowls, and hand-crafted cocktails.
They also have an on-site restaurant with an amazing view of Hana Bay that serves delicious Hawaiian cuisine and locally grown fresh tropical fruit!
Considering the Hana-Maui Resort's many amenities and easy access to Hana activities, we think it's well worth the price, which ranges from $669 to $1349 depending on what room you choose. Check out the latest prices and more details.
Heavenly Hana Paradise
If you're looking for a budget-friendly, high-quality, laid-back experience with amazing views and convenient access to many activities, consider staying at the Heavenly Hana Paradise, which is especially perfect for couples.
Despite their affordability, the rooms themselves are very pleasant, with freshly stocked bathrooms, beautiful furniture, a covered terrace, and even a kitchen and dining area depending on your room.
The property itself is amazingly charming, filled with mango, coconut, lime, lemon, banana, papaya, and other fruit trees that you're free to pick fruit from! Check rates here.
The best part of the Heavenly Hana Paradise is that you're a ten-minute walk to the nearest beach! Nearby attractions such as Road to Hana waterfalls and the Seven Sacred Pools are also very easily accessible.
Prices start at $279-$404 per night, which is extremely reasonable and perfect for budget-minded folks! Check out the latest rates and more information.
Hana Kai Maui
Hana Kai Maui offers beautiful oceanfront condos with a stunning view of the Pacific Ocean. This is one of the best options when it comes to views, as you'll have unobstructed panoramic views of the sunset.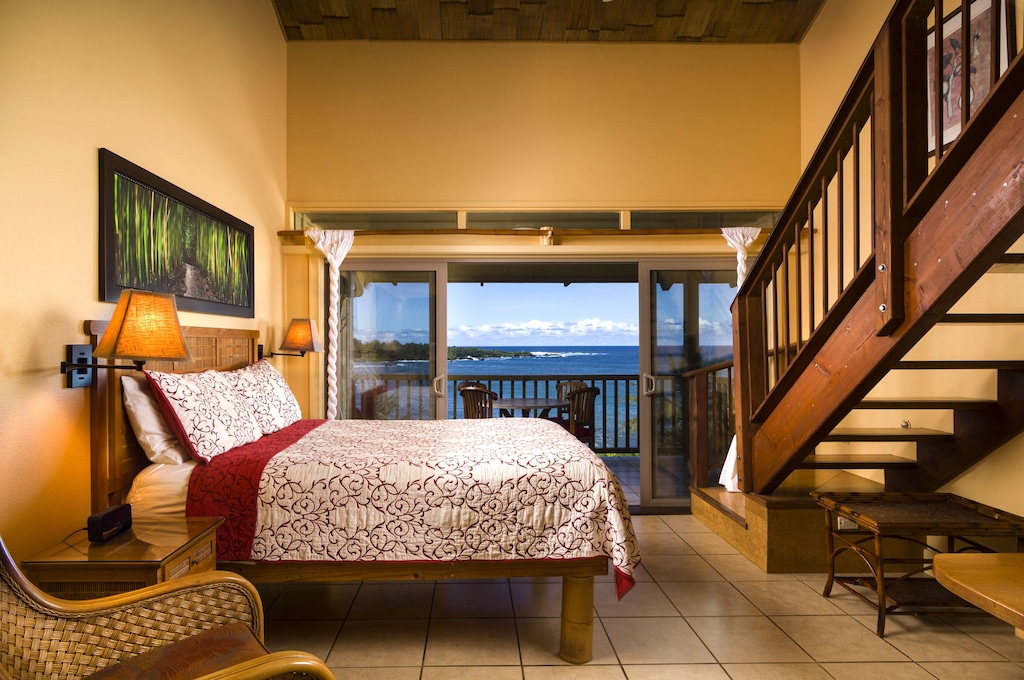 These rental condos come in premium studio, one-bedroom, and two-bedroom options that each have fully equipped kitchens, private lanais, fully stocked bathrooms, free Wi-Fi, and much more! If you were looking for a new place to call home, Hana Kai Maui is the perfect option. Check rates here.
If you were considering visiting the farmers market, be sure to bring some ingredients home to cook with, as the kitchens are fully stocked with appliances and basic ingredients such as salt and pepper.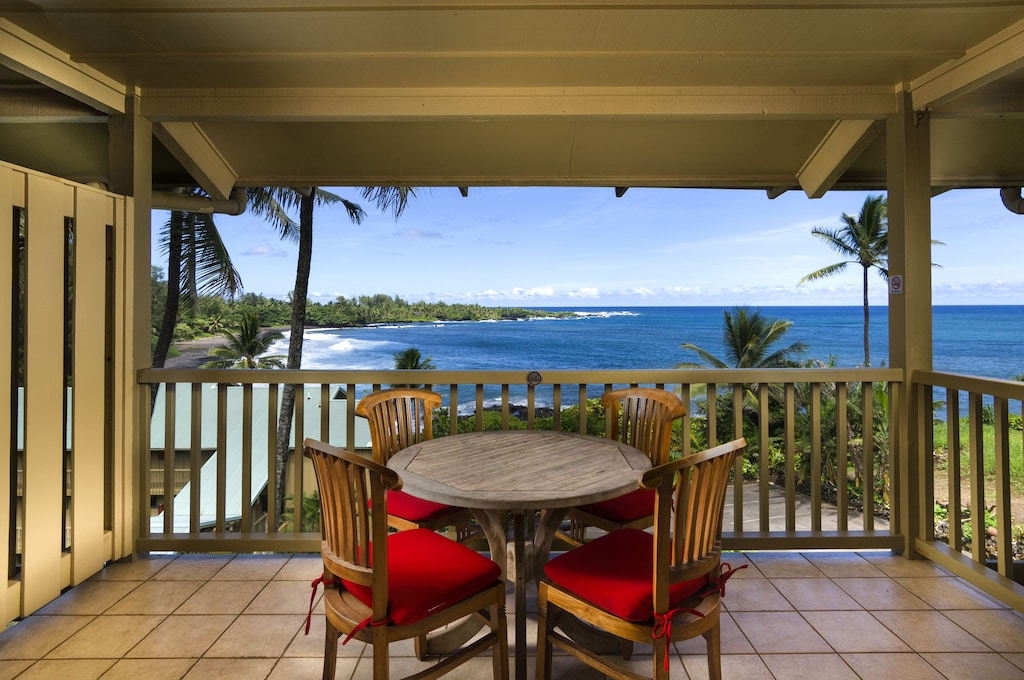 One of the best aspects of Hana Kai Maui is how accessible nearby tourist attractions are. Whether you'd like to visit the Kipahulu Division of the Haleakala National Park, hike up to the Waimoku Falls, or witness the Waianapanapa State Park, nearby attractions are just a short drive away!
At Hana Kai Maui, you'll quite literally have a beach in your backyard, allowing you to visit it anytime you want – even in the moonlight. The Hana Kai Maui is considered a romantic resort perfect for honeymoons for that very reason.
All of these amenities, and more, are available to you for very reasonable prices ranging from $365 to $685, depending on what room you choose. However, they book out very quickly, so be sure to check out the latest prices and more details!
Hana Estate Home
The Hana Estate Home is exactly what the title implies – a rental estate with luxurious amenities that'll make you feel right at home! This option, though expensive, is perfect and even affordable for large groups of tourists.
This 5-bedroom, 3,300 square feet residence can comfortably accommodate a huge group of tourists no matter their individual needs. Set with air conditioning and free Wi-Fi, you could spend your whole day here without any issues. Check rates here.
Take the time to explore 7 acres of exclusive well-maintained land, where you'll see over 100 varieties of fruit trees and even pick their fruits if you're lucky. You'll also meet dozens of chickens, colorful tropical birds, and enormous fish in the pool of an on-site lava rock waterfall!
You'll also have access to amenities such as a private pool, hot tub, a billboard room and bar, a 9-hole disc golf course, an outdoor gazebo, and an outdoor lava rock shower that's totally worth a try!
Although prices start at $1,700 a night and there's a 3-night minimum stay requirement, it's surprisingly affordable if you're traveling with a large group of friends. Check out the latest prices and more details.
Bamboo Inn On Hana Bay
Located in the very heart of the town of Hana, the Bamboo Inn On Hana Bay has charming, old-timey accommodations and easy access to local restaurants or bars. It's perfect as a budget-friendly yet charming option!
The inn offers three suite options: the Honu Suite, the Nai'a Suite, and the 'Iwa Suite. All of the options will have a partial or full view of the stunning Hana Bay and the Waikoloa peninsula, which is perfect during sunset.
While each suite varies in its accommodations, you'll be universally offered a kitchen or kitchenette, beautiful views, and limited room service. Depending on what room you choose, you may also be offered a private jacuzzi, a covered terrace, and more!
The rooms themselves also are set with coffee-makers and free Wi-Fi, and you'll have access to their bamboo-walled courtyard and BBQ pit! Consider stopping by the farmers market and buying ingredients for a perfect BBQ – you definitely won't regret it!
The Bamboo Inn is definitely one of the most high-quality affordable options on this list, with prices ranging from $245 to $355 a night depending on which suite you prefer. Check out the latest rates and read some reviews!
Hana Inn Maui
Despite being the cheapest option on this list by far, the Hana Inn Maui, formerly Joe's Place offers clean rooms and renovated accommodations that make it a comfortable if not glamorous stay!
What many consider the most important when deciding where to stay is accessibility, which Hana Inn excels at! It is located near a huge number of restaurants and food trucks, with cuisines varying from Thai to Ethiopian to Hawaiian food.
The Hana Inn Maui is also near several Maui attractions such as the Hana Cultural Center and Museum, the Hana Park, Hana Bay, and much more! They also offer free Wi-Fi and lowered rates for larger groups.
With prices ranging from $109 to $196, this is definitely the best option for budget-minded tourists! Check out the latest rates and read reviews.
Staying in Hana on Budget
Here are some other fantastic options for those who wish to stay in Hana on a budget! These options are especially perfect for economically-minded individuals.
Vacation Rental Homes
Vacation rental homes are for many the perfect mix between comfort and high-quality experience as well as being reasonably priced. There are a huge selection of vacation rental homes in Hana, so these are just a few!
The Hana Homestead is focused on eco-friendly accommodations and can comfortably house up to 8 people, so it's perfect for larger families! Check out the latest prices and more information.
The Hana Bay cottage is cozy, relaxed, and perfect for honeymoons. Located on the oceanfront, it has some amazing views on top of everything. Check out the latest prices and more details!
The Cottage on a Flower Farm is beautiful, secluded, and very tranquil, surrounded by colorful tropical flowers and forest scenery. It's been recently remodeled, so check out the latest rates and more information!
Go Camping
If you've ever wanted to go overnight camping in a tranquil and isolated natural wonderland, consider Camp Keanae, Waianapanapa, and Kipahulu.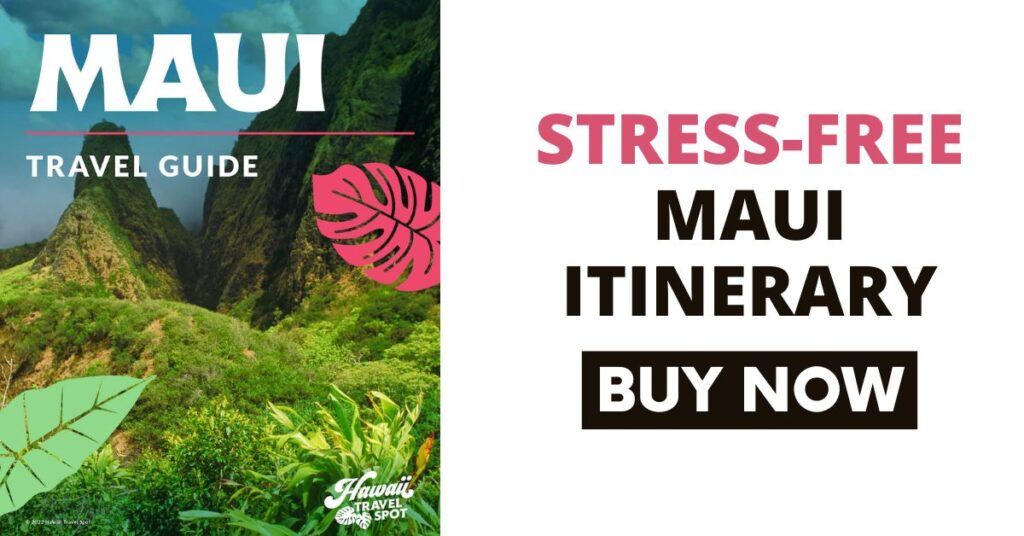 Lodging in Hana Maui FAQs
Will I be able to find resorts at Hana?
There's really only one: The Hana-Maui Resort. While Hana definitely attracts many tourists yearly, it's not as popular as larger cities in Maui such as Wailea and Lahaina.
Why should I stay at Hana for a night?
There are many reasons, the most significant of which is that Hana is surrounded by many fun activities and attractions! Consider checking out the Pipiwai Trail, black sand beaches, farmers markets, the Pools of 'Ohe'o, and much more. 
How long does it take to get to Hana through the Road to Hana?
Although it depends on how many stops you decide to take, assuming you only stop at a few of the most popular attractions, it will take around 5 hours!
Choosing The Best Place to Stay in Hana
Now that you've learned about some of your options when it comes to where you stay in Hana, it's time for you to come to a decision! This is a difficult step for many tourists, so I've got some tips below!
One of the many things you should consider is balancing your budget and your needs. While lower costs are often the best for budget-minded tourists, you should also research the accommodations and amenities each choice offers in depth.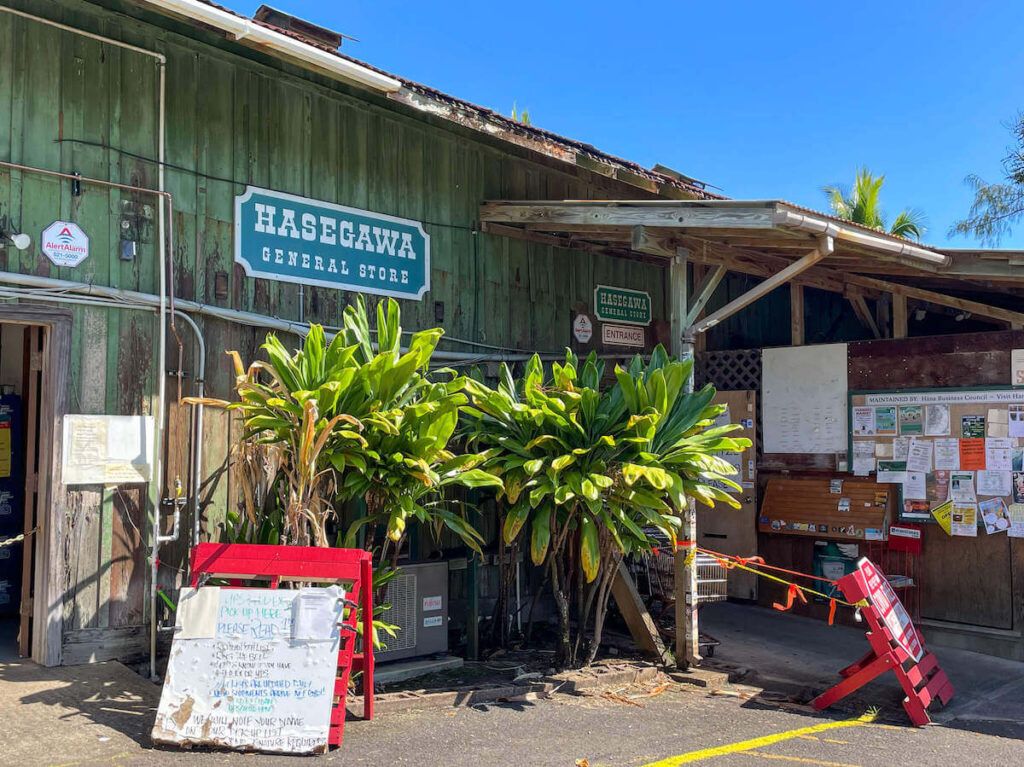 Be sure to balance out thoroughly the weight you give to how much something costs and the service and benefits they provide you. Remember that you are on vacation, so don't be afraid to spend an extra couple hundred dollars!
Another important factor you should weigh in is how convenient it is for you to access Hana attractions from the places you're considering. While it may not seem significant to you now, you'll regret picking a resort 30 minutes away from the nearest attraction when you make a packed itinerary!
Also be sure to consider how easy it is for you to access nearby necessities like medical assistance, grocery shopping, restaurants, and food trucks from the place you're staying. Are your accommodations isolated or in the heart of Hana?
No matter what you choose, as long as you consider your own personal circumstances and come to a wise and informed decision, you're sure to have an amazing time exploring the attractions of Hana!