In search of a fantastic place to stay in Hawaii while expecting? Find the places to stay on a babymoon in Hawaii by scrolling down!
This post about where to stay on a babymoon in Hawaii contains affiliate links which means if you purchase something from one of my affiliate links, I may earn a small commission that goes back into maintaining this blog.
Are you expecting a baby and traveling to Hawaii?
You're fortunate! There are lots of babymoon resorts where you can have a memorable time. Many of these Hawaii resorts provide specific services for expectant mothers, allowing you to unwind knowing that your child is also being taken care of.
Book a stay at one of these Hawaii luxury hotels if you want to splash out on an extraordinary experience while taking in the stunning beaches and surroundings. Your babymoon will be enjoyable as well as intriguing!
Benefit from all the exclusive benefits that come with making a reservation at one of these great hotels. Everything is ready and waiting for you, from private meals to pregnant treatments! Additionally, many provide Hawaii babymoon packages.
To see our complete list of Hawaii babymoon resorts, scroll down right now. Before they sell out, reserve today!
Want to skip all the planning and just access my detailed Hawaii itineraries complete with daily schedules, fun activities, and travel hacks? Click the button below.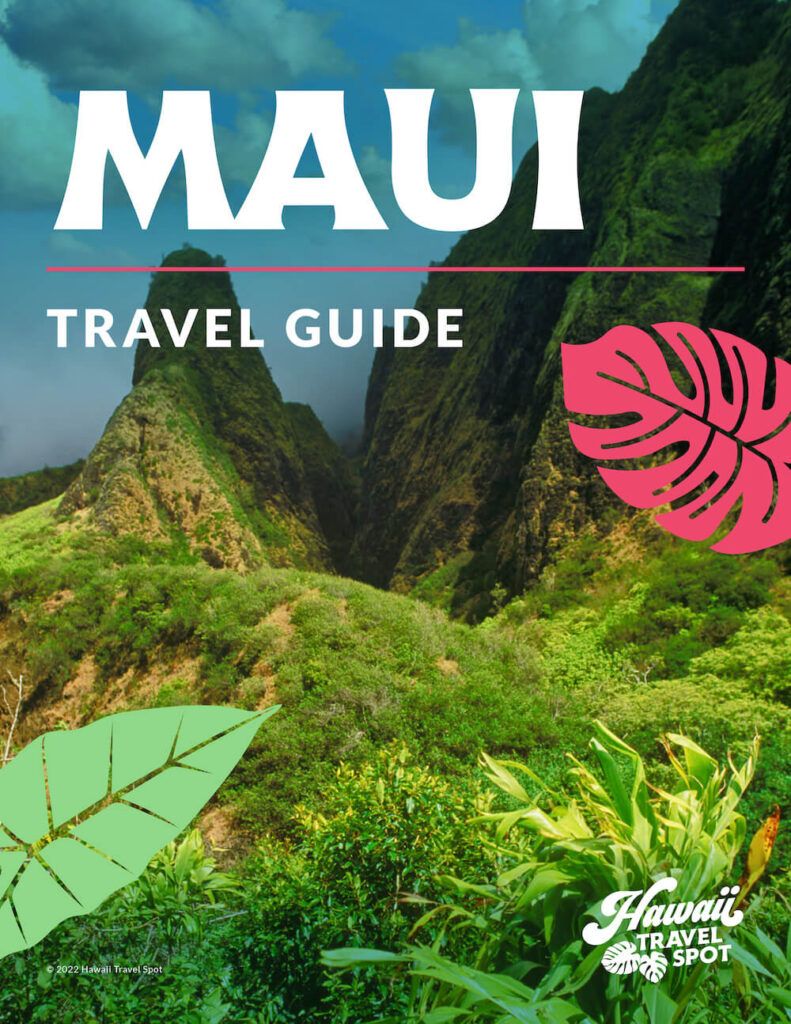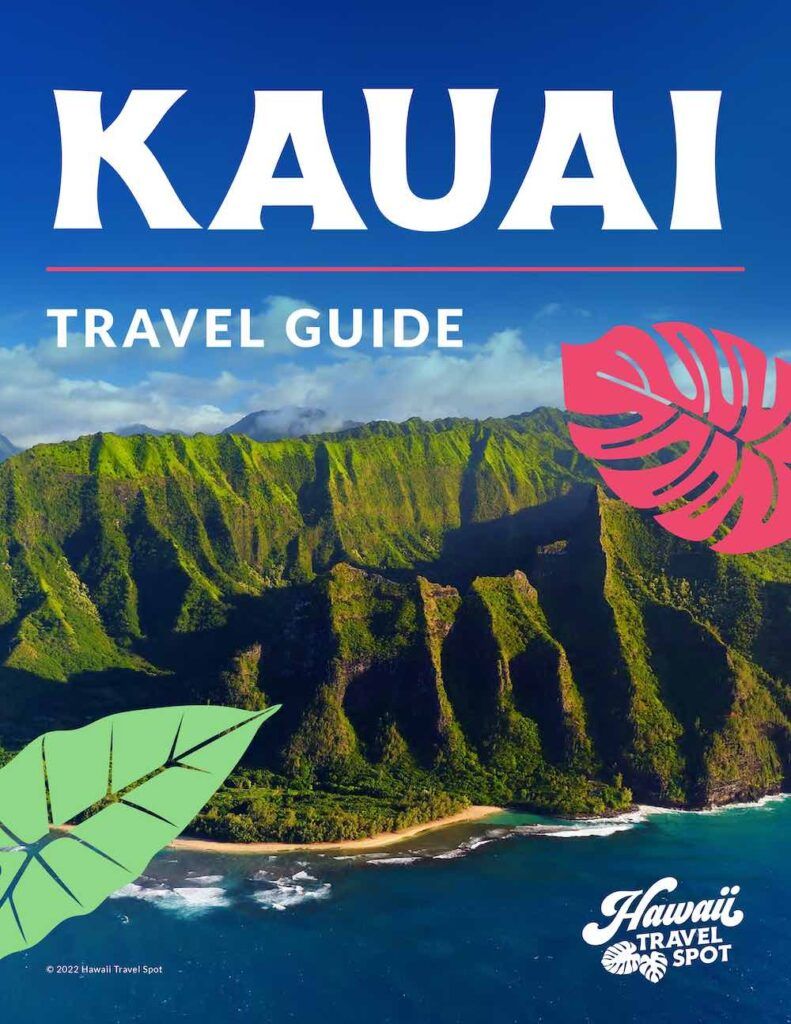 14 Incredible Hawaii Babymoon Resorts
For the purpose of researching this article, I looked at five-star deluxe hotels in Hawaii that also featured a spa, fantastic on-site dining options, and other amenities.
Some of these belong to a luxury hotel chain, while others are among Hawaii's top boutique hotels. But for your babymoon, these are Hawaii's most romantic locations.
I've visited Hawaii several times while pregnant and I know EXACTLY what to look for.
Save Money with Points
Here are the best credit card offers for people who travel and want to use points to pay for airfare and hotels in Hawaii.
Oahu Babymoon Resorts
Disney Aulani Resort
Aulani is the ideal location in Hawaii for a babymoon. You'll enjoy an incredible trip that will blow your mind with its magnificent beaches, great cuisine, and romantic spa packages!
There are many pregnancy-friendly activities available at the resort. Everything is available there, including sunrise yoga courses on the beach (ideal for couples) and stargazing at night. Check the most recent prices and details. Check the latest rates and availability.
Additionally, there is an on-site luau with a Disney theme. You'll appreciate not having to fight traffic to get to your accommodation after a long day at Aulani.
The wonderful couples spa packages at Laniwai Spa, which include Hawaiian lomi lomi massage and tropical exfoliation, are also not to be missed. Simply mention that you'd prefer a prenatal massage when you call. They also have a hydrotherapy garden outside.
Finally, they even offer services for professional photography. For a pregnancy photoshoot, you may either purchase their Aulani PhotoPass or schedule a private photography appointment.
Turtle Bay Resort
The North Shore of Oahu is your new home if you're trying to get away from it all. And where can you go where it feels like you're on vacation every day? Turtle Bay Resort!
This hotel's design makes it ideal for guests who wish to watch sunrises and sunsets as well as having fantastic views and an incomparable position (only 45 minutes outside of Waikiki).
What better way to start each day than by stepping outside your door to the amazing memories you've just built in paradise? Check latest rates and more information.
Many Oahu babymoon activities, including as unwinding in a private pool cabana or getting massages by the sea, are available to couples staying at Turtle Bay Resort. Additionally, they provide butler services and host a romantic supper for you on the premises, followed by an equally wonderful dessert!
The humorous comedies Forgetting Sarah Marshall and Mike & Dave Need Wedding Dates both featured this recently remodeled resort.
Royal Hawaiian Hotel
The Royal Hawaiian is one of the most romantic places to spend a babymoon in Waikiki. Since the 1960s, it has been jokingly referred to as the "Pink Palace" and has appeared in countless motion pictures.
Many rooms look directly towards the Pacific Ocean due to the hotel's location in this well-known beach town, which also has an open-air trolley system for transportation (you may skip hiring a car). As a result, you are always close to some breathtaking views. Check the latest rates and more information.
Both an on-site luau called the Aha'aina Luau and a full spa with indoor and outdoor treatment rooms are available at the Royal Hawaiian.
Additionally, you may reserve a romantic supper for two at Azure or some downtime in one of their stunning cabanas by the pool!
And be sure to spend time at their mai tai bar if you want to enjoy your favorite pregnancy-safe mocktails while listening to live Hawaiian music!
One of Hawaii's coolest oceanfront hotels that is worth seeing is this one.
Book a Hawaii Photo Shoot
Whenever we travel to Hawaii, we almost always book a photo shoot with Flytographer. They are super easy, affordable, AND it guarantees that I'll have more than just selfies. You can get $25 off if you book through this link or use the code HAWAIITRAVEL.
Kahala Hotel & Resort
Head over to the Kahala Hotel & Resort if you're searching for a romantic, opulent babymoon in Honolulu that has been named one of the most romantic hotels on Oahu by both locals and visitors.
With its stunning white sand beachfront setting just 10 minutes from top-notch shopping and entertainment, this resort offers solitude and tranquility. Check the latest prices and availability.
Go to the Kahala Hotel & Resort where they offer a Dolphin Quest if you're searching for something unique to do on Oahu.
This is an experience since you can either train dolphins and have fun in their lagoon, or you can just watch them swim about without trying any new antics.
If you stay at this hotel long enough, the Atlantic Bottlenose Dolphins will undoubtedly keep you entertained. Maybe even include it in your plans for your babymoon!
Additionally, you won't want to pass on their incredible spa packages. They offer a 3.5-hour Romance Package specialty spa experience that includes hundreds of petals from tropical flowers and soothing lighting. Just be sure to tell them you're expecting so they can schedule the appropriate therapy.
If you want to experience romantic bliss in the seclusion of your hotel room, you could spend more money on The Kahala Rose in Room Bath Service.
Maui Babymoon Resorts
Fairmont Kea Lani
If you stay at this hotel long enough, the Atlantic Bottlenose Dolphins will undoubtedly keep you entertained. Maybe even include it in your plans for your babymoon!
For couples and families who want to stay together, Fairmont Kea Lani is the ideal Maui babymoon hotel. One of the most stunning Hawaii romance resorts is this one.
They provide roomy rooms with enough for up to 4 persons, as well as sizable private kitchens! Check the latest rates and more information.
There are also their villas, which have two or three bedrooms and everything of your demands, including a plunge pool down to BBQ grill availability, for people who require more space.
Visitors may visit the Willow Stream Spa at the Fairmont Kea Lani while taking pleasure in their stay at one of Maui's opulent hotel
In addition to offering top-notch spa services including 24-hour fitness and personal training, it also offers daily group exercise programs for people who wish to stay in shape while traveling or unwind after a day of experiencing Hawaii's idyllic island paradise!
Four Seasons Maui
Three of the restaurants of the Four Seasons Maui are Zagat-rated. Additionally, White Lotus, an HBO Max miniseries, was filmed here in 2021! You already know it's one of Hawaii's most exquisite hotels if you've seen it.
This location offers everything, from cultural events in Hawaii to award-winning spa treatments. And the pool area there is fantastic. They include 22 oceanfront sanctuaries and 67 cabanas. Additionally, they provide free automobile service inside Wailea. Check latest rates and more information.
The resort's cutting-edge lodgings are one of my favorite features. These can include family-friendly residential units or private villas ideal for couples seeking some peace while vacationing in a paradise island.
Additionally, each of their rooms has a cutting-edge air purification system that sanitizes every 30 minutes.
This is the place to stay if you want a luxurious babymoon in Maui! You'll consider it to be Hawaii's most picturesque location.
The Ritz-Carlton Kapalua
The Ritz-Carlton is situated in Maui's magnificent Northwest area, where the vistas are so breathtaking it's difficult to take your eyes off them. One of the top locations in Maui for pregnancy photography is Kapalua Bay.
There are 460 newly renovated rooms with wood flooring, marble bathrooms, islands, and contemporary furnishings. Check the latest rates and more information.
The hotel has 22,000 acres for a variety of activities, including water sports and championship golf on its courses. Kapalua provides shuttle services to surrounding golf courses, restaurants, and beaches.
Visits to the Ritz-Carlton Spa are undoubtedly worthwhile. It offers a range of body treatments, massages, facials, and fitness programs that are all influenced by old Hawaiian traditions.
They also have charming cabanas along the pool, which are wonderful for getting out of the sun.
Kauai Babymoon Resorts
Grand Hyatt Kauai
The Grand Hyatt is among the top locations to stay on Kauai. Being in Poipu, it boasts a stunning view and a ton of eateries close by. And it's ideal for your Kauai babymoon.
When you arrive at this resort for your romantic babymoon getaway (or any other type), the concierge staff members will greet you with fresh flower leis and offer you fruit-infused water. They are anxious to make sure that everything runs well while you are on vacation.
In addition, several of the greatest sites on Kauai, like Spouting Horn and the Waimea Canyon, are only a short drive away. Check the latest rates and more information.
Despite the Grand Hyatt Kauai's size, there are many ways to make the resort feel like your own private retreat.
For every kind of food enthusiast, there is a restaurant on the premises. If you want something more romantic or simply need some alone time in nature with your partner while admiring the adorable fish swimming around, tidepools are my recommendation.
Some of Hawaii's top swimming pools are located at the Grand Hyatt Kauai. You may float down a leisurely river that is lined with lava rocks, passing by hidden caverns, waterfalls, and a 150-foot water slide.
Alternatively, you can unwind in their tranquil adult pool area. For more seclusion, rentable pool cabanas are offered.
You can read my full Grand Hyatt Kauai review HERE.
Koloa Landing Resort
A fantastic Kauai babymoon hotel is the Koloa Landing Resort. It is located in Poipu, which has the most pleasant climate.
The accommodations are twice as big as typical hotel rooms, which is beneficial for expecting mothers. Check the latest rates and more information.
The Shops at Kukui'ula Village are a short distance from the Koloa Landing Resort as well. There are numerous delicious restaurants, a health food store, and many adorable businesses around. I suggest visiting SoHa Living if you're looking for adorable baby stuff!
Every week, a gourmet culinary market is held at The Shops at Kukui'ula Village, where visitors may buy hand-made delicacies, fresh products from more than 20 Kauai farms, see cooking demos, and listen to live music.
If your feet are too tired to walk, they also offer complimentary buses throughout the city. And spend some time at their on-site restaurant, where Sam Choy of famed Hawaiian cuisine collaborates with the chef.
Big Island Babymoon Resorts
Four Seasons Resort Hualalai
In close proximity to the Kukio Golf and Beach Club, the Four Seasons Resort Hualalai is situated on Hawaii's northwest coast.
One of my favorite places on the entire Big Island, despite being surrounded by landscapes of black lava and only a few blocks from stunning ocean beaches! Check the latest rates and more information.
The resort attempts to provide visitors with an authentic experience that will make you feel at home by drawing inspiration from Hawaiian tradition.
At their renowned spa, you should absolutely take advantage of one of their babymoon services. And in their lovely garden area, they even have massage tables outside.
There are numerous restaurants on-site as well as options for dining by the pool and even room service. Even a lavish private romantic meal for two on the beach is an option.
Fairmont Orchid Hawai'i
For individuals who want to take a Hawaii babymoon, the Fairmont Orchid Resort is ideal. This resort has 32 acres of oceanfront land and features tennis courts, golf courses, and pools with a 10,000-square-foot surface area.
The resort also has a view of a lagoon with sugar-white beaches. The hotel is incredibly beautiful and well worth seeing. Read our full review.
Spa time is among the nicest things to do while on your Hawaii babymoon. Discover your equilibrium by entering the Spa Without Walls at the Fairmont Orchid.
The resort also has a view of a lagoon with sugar-white beaches. The hotel is incredibly beautiful and well worth seeing. Check the latest rates and more information.
Spa time is among the nicest things to do while on your Hawaii babymoon. Discover your equilibrium by entering the Spa Without Walls at the Fairmont Orchid.
They provide 6 seaside cabanas and 8 private outdoor waterfall hales (huts) for guests to unwind in. Or pick one of their three indoor treatment rooms, each of which has a calming waterfall waiting for those like you who are interested in rejuvenation.
In addition, there are six restaurants on-site that serve delectable food whenever you have a hankering throughout pregnancy.
Hilton Waikoloa Village
On the Big Island, staying at the Hilton Waikoloa Village is a great idea if you're expecting. You can enjoy their 175-foot waterslide in addition to the resort's several pools, waterfalls, and dolphins.
There are many eateries and stores there. Additionally, a tram is available to transport you throughout the site so your legs won't tire. Check the latest rates and more information.
The resort also has luau festivities where you can eat island-style food produced in front of your eyes while also enjoying dancing performances during dinner.
You should make time to visit their world-class spa as well. Numerous options are available, such as couples massages and pregnancy massages. Read our in-depth review of Hilton Waikoloa Village HERE.
Lanai Babymoon Resorts
Four Seasons Resort Lana'i
There is actually only one expensive resort on Lanai where you can go for your babymoon. The pinnacle of luxury may be found at the Four Seasons Resort Lana'i.
At their five-diamond resort, enter a world of blissful seclusion. You'll think you've traveled back in time at this resort with its private beach and stone gardens. Check latest rates and more information.
The spotless southeast coast of Lanai is where this hotel is situated. The nicest beaches can be located nearby, and you can enjoy breathtaking vistas in all directions as they extend out in front of you for miles in all directions!
You can spend your days relaxing by one of the two stunning pools or taking leisurely strolls through verdant botanical walks. They also offer a fantastic spa where you may treat yourself to other spa services or enjoy a prenatal massage.
They even have a private jet if you really want to go all out!
Babymoon in Hawaii FAQs
How late is too late for a babymoon?
There are no absolute guidelines on when to go on a babymoon. Actually, you are free to schedule this vacation or this time at any moment, even in your third trimester. But, most people go during their 2nd trimester because it's the most comfortable (usually).
What are the most unique hotels in Hawaii?
Visit the Volcano House on the Big Island if you want to spend the night atop a real volcano. The Hawaii Volcanoes National Park is where it is located. The Royal Hawaiian Hotel, the pink building on Waikiki Beach, is another option.
When to book your hotel in Hawaii?
If you want to stay in Hawaii, make your reservation at least 29 days before your trip starts. That will help with availability and pricing.
Romantic Resorts for Your Babymoon in Hawaii Wrap Up
I hope this helped you come up with some suggestions for romantic trips in Hawaii while expecting. These are some of Hawaii's most hip hotels, along with amazing amenities ideal for expectant mothers.
These Hawaii hotels with babymoon packages should absolutely be reserved before they sell out!