When you are thinking about what to put on your Hawaii packing list, don't forget what things you are going to pack on the plane. Keep looking down for my tips on what things to bring.
This Hawaii packing list for the airplane contains affiliate links which means if you purchase something from one of my affiliate links, I may earn a small commission that goes back into maintaining this blog.
Do you have a trip to Hawaii coming up?
I've been there so many times, I feel like I could be a tour guide! In this article, I'm going to share my tips for making your flight over to paradise as stress-free as possible.
You want to enjoy your time in paradise, not worry about the logistics of getting there. Let me take the stress out of your travel and show you how easy it is to fly to Hawaii.
Keep scrolling to check out some of my favorite things to bring with me on the plane to make sure that the flight over to paradise is as stress-free as possible.
Want to skip all the planning and just access my detailed Hawaii itineraries complete with daily schedules, fun activities, and travel hacks? Click the button below.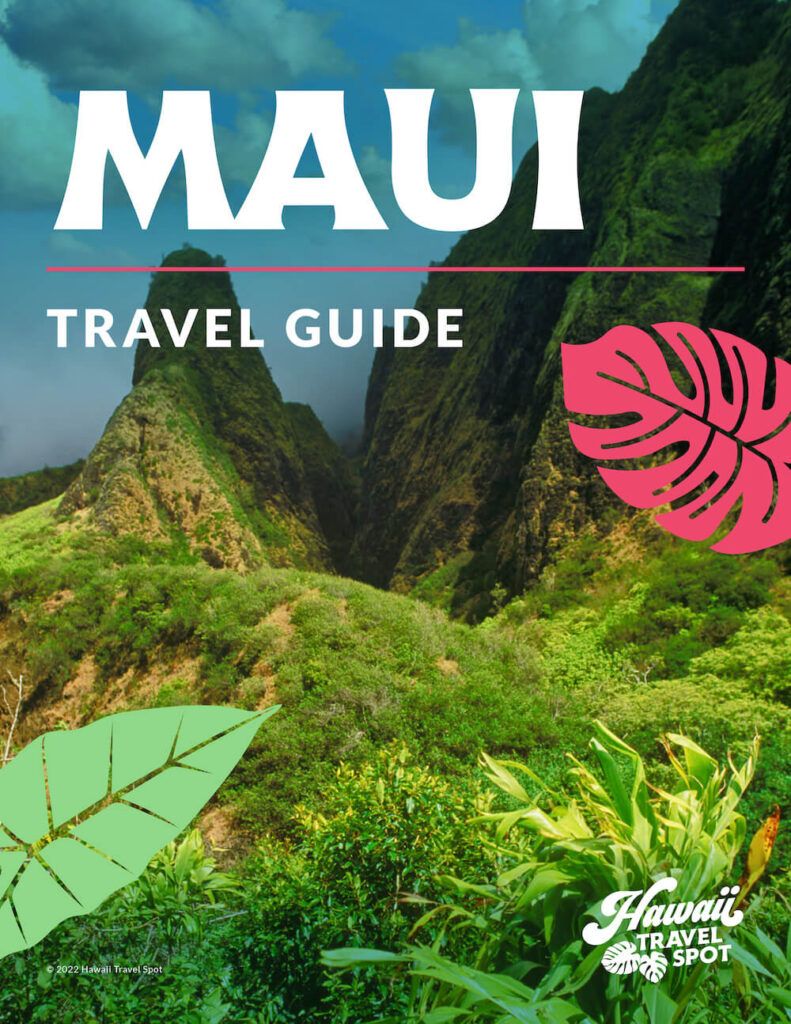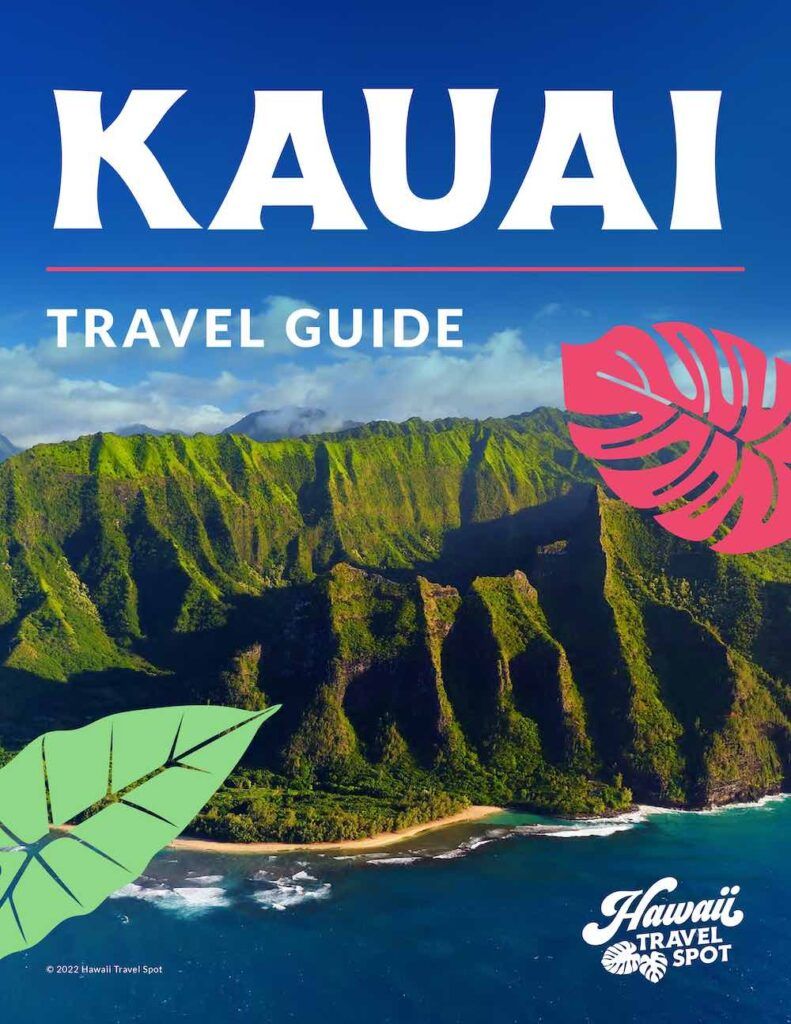 Best Carry-On Bags for Hawaii
Before we really get into the packing list, let's talk about what you'll be putting all the stuff in. Most people bring a carry-on bag as well as a beach bag. Sometimes you can use a beach bag as your carry-on bag if you find the right fit.
For your carry-on bag, you'll want something that's easy to move through the airport. A good carry-on should also have enough pockets to sort and find things easily. Carry-on bags are all about accessibility.
Beach bags are different. A beach bag should be waterproof and big enough to hold all essentials like towels and sunscreen. A lot of time these are large tote bags where you can cram everything inside.
So, let's dive into some of my favorite carry-on bags for Hawaii.
Backpack
Backpacks are a fantastic carry-on option as they keep you hands-free and can carry lots of stuff while allowing you to move easily. These are perfect for people traveling with electronics and items they will be using throughout the flight.
DA KINE BACKPACK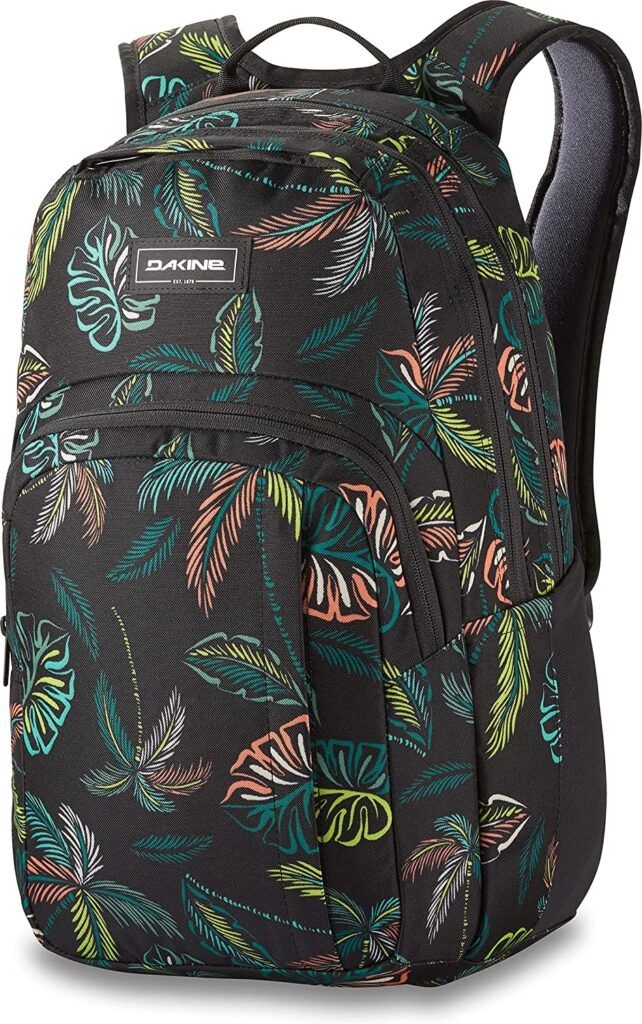 This bag is fantastic for how big it is, and it is very durable. I have been using a similar bag for the past 6 years and it works so well! Check out the latest prices and more details.
There are tons of pockets to hold stuff and even a sleeve for holding a laptop.
Tote Bag
A tote bag is convenient when you don't have to carry a lot of things with you.
Tote bags are easily accessible and great when you just want to take things away and take them out quickly without being super organized.
ALOHA COLLECTION TOTE BAG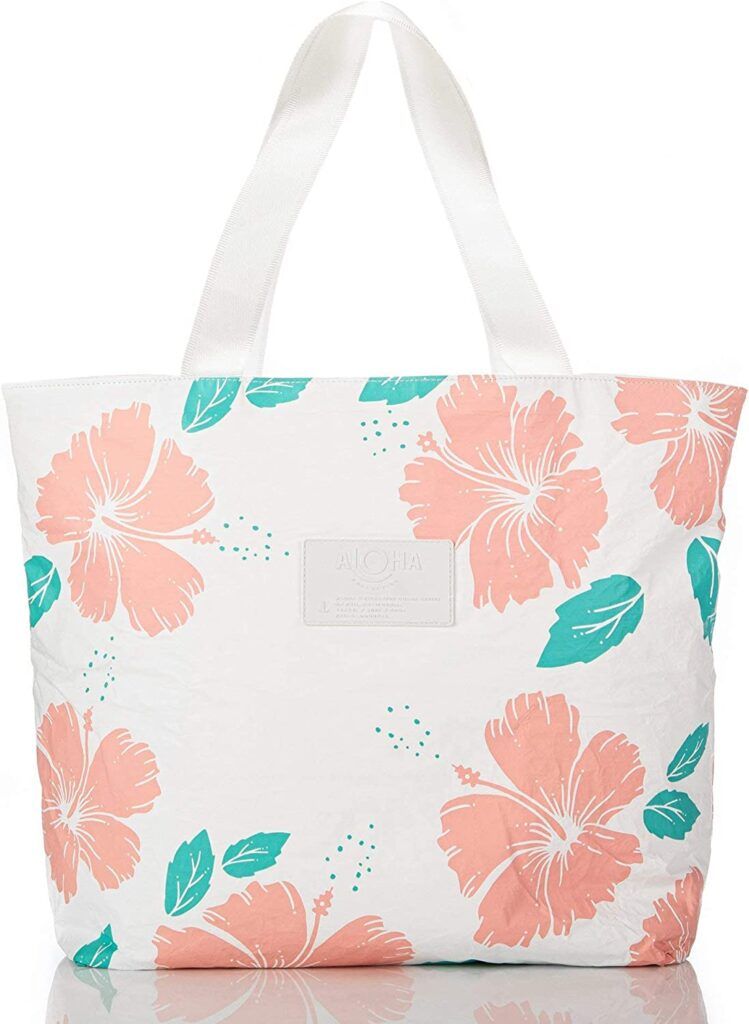 This tote bag is the epitome of cuteness! It has a zippered pocket where you can easily put some small items so you can access them quickly! I have this bag and it doubles as a beach bag.
It comes with different designs and is super lightweight, which is great because you can carry A LOT of items in this bag. Check out the latest prices and more details.
Rolling Suitcase
From my experience, a rolling suitcase is good for packing many items to have with you, but not super great for opening up midflight.
You only want to use the suitcase if you have lots of stuff you won't need to access until after the flight.
SAMSONITE CARRY-ON SUITCASE
This suitcase is very portable with its wheels and there are even sections portions of the suitcase that are zippered, which are great for fitting packing cubes.
There are many different colors to choose from, which is useful for picking out your suitcase over the sea of black at luggage claim. Check out the latest prices and more details.
12 Hawaii Packing List Items to Take on the Plane
1. Snacks
Getting to Hawaii from anywhere on the mainland will take at least 5 hours, if not more, so you will likely get hungry on the flight.
Some airlines have limited amounts of food or might not have it at all, so having food on you is important.
Some easy prepackaged snacks are crackers, jerky, and protein and granola bars, which are easy to eat on the go.
You can also try getting some "fresh" food at the airport, such as a sandwich or a salad.
2. Screen-Free Entertainment
While most airlines have charging available on the plane, sometimes you want to take a break from the screens.
Having a book is always a great choice for staving off boredom. You can also bring a book filled with sudoku or crossword puzzles to work your brain.
3. Noise Canceling Headphones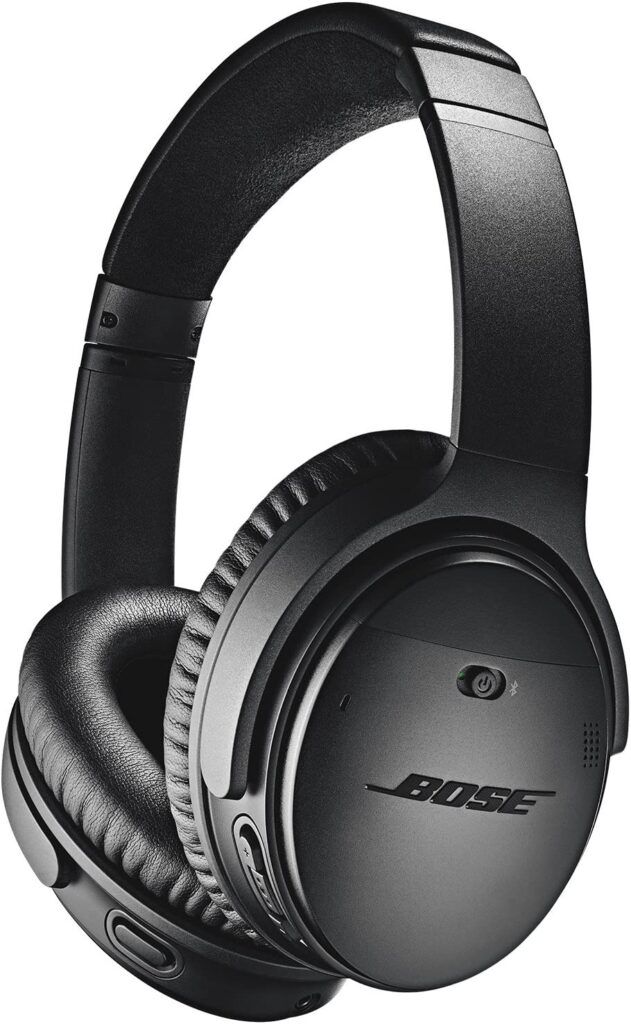 I used to think noise-canceling headphones were just a novelty, especially because of how expensive good ones can be. See the top-rated noise canceling headphones here.
However, once I tried them, I couldn't go back.
My family loves them so much that even our kids ended up using them. I personally have found that they leave me a lot less drained after the flight.
While there are a lot of headphone brands out there, we have found that Bose is the way to go.
4. Sweater or Sweatshirt
Even though the destination you might be heading to is nice and warm, you want to dress for the temperature on the plane because it can be chilly.
Having a jacket or sweatshirt can help you to stave off the cold until you get to the warmth of Hawaii.
5. Charging Cables
If you are bringing a lot of electronics with you, having charging cables with you is one of the flying essentials. Find the best prices here.
Putting the cables for each device in a separate electronics pouch can make them much easier to find in your bags. Check out the latest prices and more details.
6. Electronics
If you have electronics with you, you will want to have them on your person, lest your luggage is lost or stolen.
A laptop sleeve is great for helping to ensure your laptop is as safe as possible. Find the best prices here.
Since my husband loves taking pictures with his camera, we invested in a backpack that will help ensure the camera stays safe.
7. Travel Documents
Having travel documents on hand printed out and ready is useful, just in case your phone dies and you can't pull up essential information.
This means having documents for car rental reservations and any rental instructions that you may need.
8. Sunglasses
One of the coolest things about Hawaii's airports is that some spots are open air, but this also means they can get bright very quickly.
Having sunglasses in a bag in an easily accessible place can be useful if you want to be able to put them on quickly.
This also saves you from looking around in your bag before you head to your Hawaii rental car.
9. Antibacterial Wipes
Having antibacterial wipes with you is great for all sorts of different purposes. We like using Lysol because we are the most familiar with it. Check out the latest prices and more details.
We use them to wipe out airplane trays, seats, armrests, and anywhere else we will be touching on the plane.
Using hand sanitizer or hand wipes before eating is also a good thing to do.
10. Pen
This may be one of the most important things you will need to bring with you on the plane.
Before you land in Hawaii, you will need to fill out a declaration form, such as where you are staying, who you are bringing, and other information.
You are unlikely to get a pen from the airline, so you are either going to need to bring a pen, or have to ask around for one.
11. Reusable Water Bottle
Getting dehydrated on the flight can be easy, which is why staying hydrated is extremely important. See the top-rated water bottle here.
While airlines may offer complimentary beverages, this usually isn't enough for long flights.
Hydro Flasks are great for keeping drinks cold for a long time, and you can even customize them to make them your own!
12. Battery Pack
A really useful item to have with you on the flight is a battery pack. See the top-rated battery pack here.
Even if airplanes have chargers to charge up your device, they usually don't charge up very quickly, so having a strong battery pack can be useful to make sure you are charged up throughout the flight.
While we have a couple of different packs, we find ourselves using the Anker battery pack the most.
Hawaii Carry On Luggage FAQs
What you should not carry on a plane?
While you may not be bringing these types of things on the plane, you want to avoid bringing any dry cell batteries, sharp items, knives or weapons, and any aerosols and liquids that are not within the allowed amount for liquids allowed on the plane.
Can airport scanners detect cash?
While there is no exact restriction on how much cash you can carry with you, airport scanners are programmed to tell if someone is carrying a large amount of money on them. If this is detected, you could be subjected to further investigation.
Do toiletries have to be in a clear bag?
While you don't necessarily need a clear bag, a Ziploc bag is typically used because the convenient one-quart size is what all of your liquids must be able to fit into, which is known as the 3-1-1 liquids rule.
Airplane Packing List Wrap Up
I hope you enjoyed learning about the essentials for flying I like to bring with me to Hawaii. We also like having some Hawaii travel apps, which can be useful on the trip.
Good luck figuring out your Hawaii travel packing list!