Are you a frequent flier or have an airport lounge pass and want to know how to use it in Hawaii? Keep scrolling to get the scoop on Honolulu airport lounges for your next trip to Hawaii!
This guide to Honolulu airport lounges was written by Marcie Cheung (a Hawaii travel expert) and contains affiliate links which means if you purchase something from one of my affiliate links, I may earn a small commission that goes back into maintaining this blog.
Honolulu Airport lounges are a big perk to flying in and out of Hawaii! Even if you love flying, the experience can be uncomfortable and hectic.
You might not have considered getting access to a lounge (or even knew it was a possibility), but it's worth looking into!
Access to a lounge gives you peace and quiet, and it's a comfortable, roomy place to relax before your flight! There are snacks, fresh coffee, and other great perks.
From my experience, the Wi-Fi is the best in Honolulu Airport lounges. And you don't have to beat out other travelers for an outlet to charge your phone!
Most people flying from the Mainland and internationally will fly into Honolulu Airport for their island vacation.
While it's an exciting time, it can be stressful. Start (or end) your vacation off right by gaining access to a Honolulu Airport lounge. Keep reading to find out how!
Curious about my expertise? With over 40 trips to Hawaii, my experience in the travel realm is hard to match.
Want to skip all the planning and just access my detailed Oahu itinerary complete with daily schedules, fun activities, and travel hacks? Click the button below.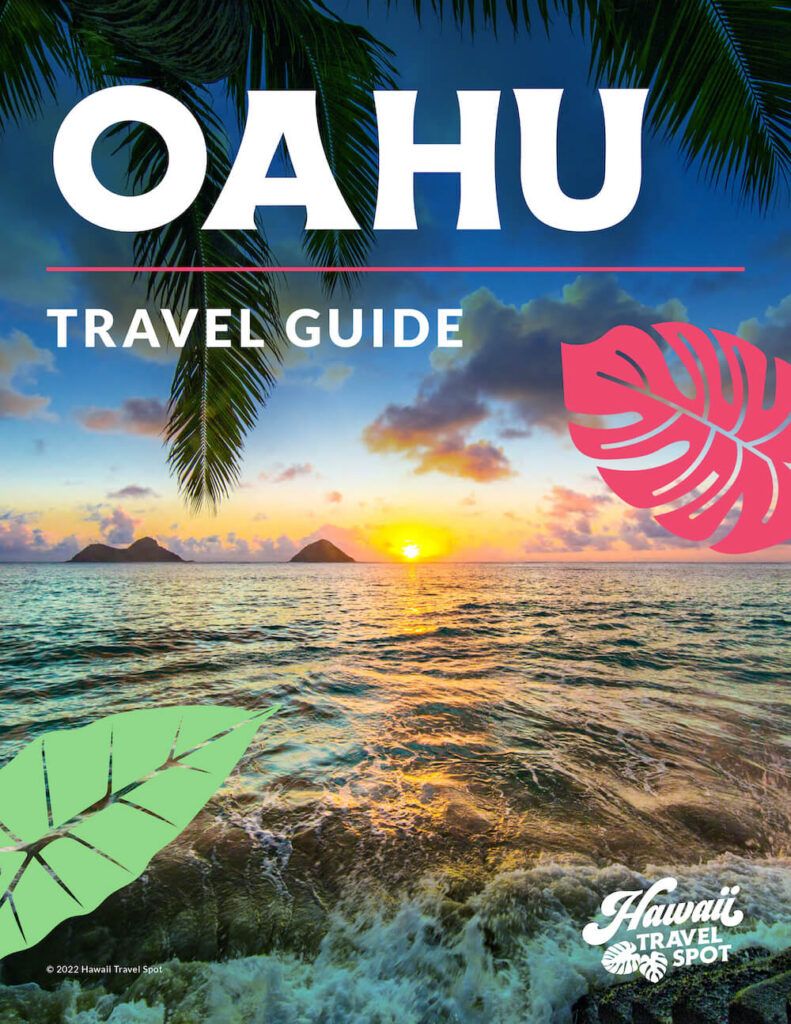 Honolulu Airport Basics
Daniel K. Inouye International Airport (HNL), commonly known as Honolulu Airport, is truly massive. Some find it tricky to navigate, while others love the experience.
It's an interesting place to fly into, with its 12,000-foot reef runway off the coast! The airport now has 4 runways and a new giant rental car facility.
All 3 different terminals at Honolulu Airport are externally connected by the Wiki Wiki bus system, or you can use internal escalators, walkways, and elevators. Terminals are divided by types of travel:
T1 – mainly Hawaiian Airlines (interisland flights)
T2 – most domestic and international flights
T3 – only Mokulele Airlines
Getting to the airport, outside airport shuttles are available to take guests to and from each terminal for flights.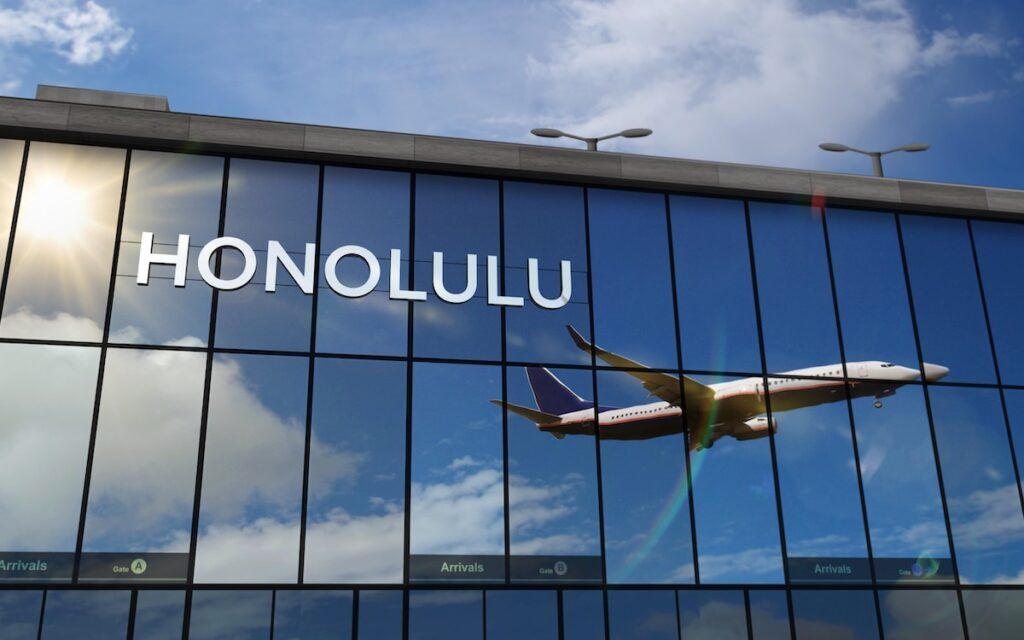 Terminal 1 has 2 lounges for Hawaiian Airlines, and Terminal 2 has more than a dozen more lounges available for travelers on both international and domestic flights. And while T1 has a small food court, the main shopping and eating area is in T2.
If your gate is in Terminal 2, you might notice that there's sometimes live entertainment in the food court, usually musicians or hula dancers.
And you'll love the outdoor terminal spaces and cultural gardens at the airport! Honolulu Airport has 4 different cultural gardens, mainly off T2.
Types of Lounges at Honolulu Airport
Back in the day, airport lounges were thought to be for the wealthiest travelers who racked up frequent flyer miles and those traveling for business, but that's not true!
Honolulu Airport lounges are a great way to add a few hours of comfort to your travel experience for all travelers. There are different types of Honolulu Airport lounges, with different ways to gain access to them.
The traditional way of gaining access to an airport lounge was with an annual membership or gaining elite status with a specific airline. These are considered members-only or private lounges.
But did you know there are public lounges at most major airports now? Public lounges are available to guests through other means that we'll go over later.
In Terminal 1, guests of Hawaii Airlines have a members-only lounge, as well as a second public lounge.
Terminal 2 is the Central Concourse, where you'll find most of the different lounges in Honolulu Airport. This includes military lounges, members-only lounges, lounges for specific airlines, lounges for specific resorts, and public lounges.
Please make a note that even though members-only and public lounges feel straightforward, sometimes different lounges offer access for different reasons.
For example, some members-only lounges share access for specific credit card holders flying with them. Others offer a variety of ways to get, including one-day passes, elite status, and memberships.
Honolulu Airport lounges don't have to feel out of reach! are accessible to all kinds of economy, business, and first-class travelers, and they're just another way to add to your traveling experience.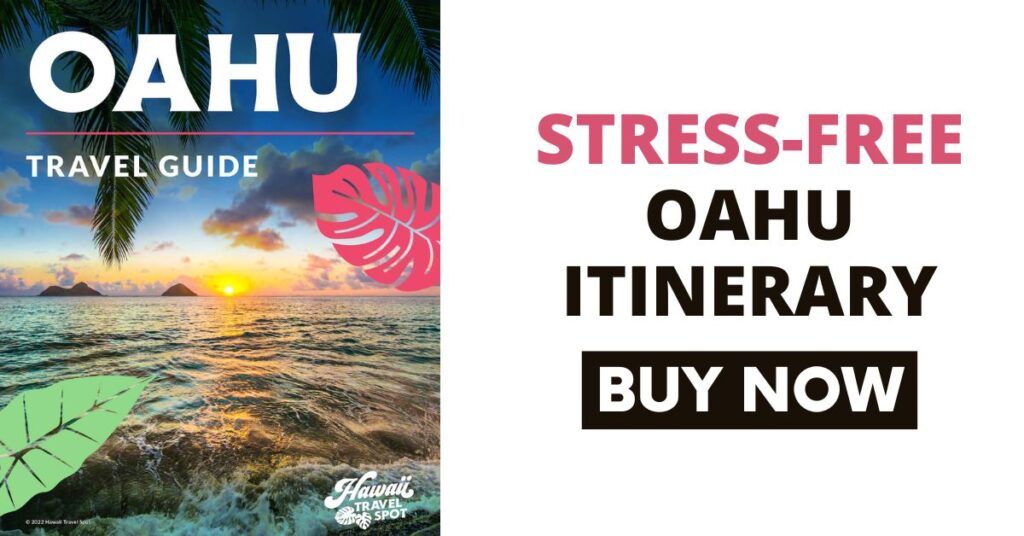 Ways to Access Honolulu Airport Lounges
It's important to know that there are a few different ways to access different lounges at Honolulu Airport. Read below about the different ways and who each one is best for.
Priority Pass
Best for frequent international travelers who fly to a variety of destinations and can't rely on a specific airline membership.
Priority Pass is a 3rd party annual membership program that's a little different than traditional lounge membership programs. You download the app and check what lounges are included where you're going.
Plus, Priority Pass isn't just at major airports. They have a network of almost 15,000 lounges at big and small airports across the world.
LoungeBuddy
Best for people who travel less frequently or those who find themselves stuck with a long layover.
If you're looking for something like Priority Pass but with less commitment, apps like LoungeBuddy are great. You can search the app for lounges where you're heading and purchase one-day passes in advance.
And LoungeBuddy works with airlines to get you lower rates on passes than if you paid at the door.
Get a Credit Card with Airline Perks
Best for frequent travelers who use a credit card to pay for travel expenses.
A popular way to get lounge access is through credit card loyalty. There's a long list of credit card companies that offer perks like air miles, rental car, and hotel upgrades, and discounts on lounge memberships.
On top of this, holding a specific card will get you into an exclusive lounge. For example, if you have an American Express Platinum Card and fly Delta, you get to visit the private Delta Sky Club lounge at Honolulu Airport.
Get a Honolulu Airport Lounge Day Pass
Best for people who fly a few times a year who might have a long layover or don't want to commit to a membership or credit card program.
Honolulu Airport has a few lounges in both Terminals 1 and 2 that offer public access. You simply pay at the door for access to the lounge!
Some lounges require you to be within 2 or 3 hours of your flight departure while others don't. Fees at different lounges can range widely inside an airport, and you can be turned away if lounges are full.
Active Military Membership
Best for Active members of the military, as well as their guests and families.
Active military membership gets you into the largest number of airport lounges across the world, including the USO Hawaii Lounge at HNL. You simply show your military ID.
Also, having either American Express Platinum Card or Chase Sapphire Reserve is a good idea for active military members, with waived high fees for even more exclusive lounge access.
Annual Membership with a Specific Airline
Best for frequent international travelers interested in a long-term commitment who prefer to use the same airline and like to travel to major hubs.
A dependable, classic way to use airport lounges, lounge memberships are available through major airlines, but also alliances.
A popular alliance with lounges across the world that's prominent at Honolulu Airport is Oneworld. These lounges tend to be the nicest ones with amenities like free hot food, beds (not at HNL), and children's play areas.
Elite Status with a Specific Airline
Best for frequent travelers who stick with one airline.
If you've made elite status, congratulations! It's not a small thing, and you'll be rewarded with access to high-quality, members-only lounges. Elite status can be obtained by flying frequently with one airline, but you can also reach it through an annual membership.
If you think you might be able to reach elite status, check the fine print to find out if this is an opportunity with a membership program.
Guest of A Resort with a Lounge
Best for guests of either the Beach Villas at Ko Olina, Aulani Disney Resort, Four Seasons Resort Oahu, or the Marriott Ko Olina Beach Club.
Right now, Ko Olina Resort is the only resort with an exclusive lounge at Honolulu Airport. (Four Seasons Resort Lanai also had a resort lounge, but it's now permanently closed.) All guests of Ko Olina get free access to the lounge as part of their stay.
Be a Guest of a Person with Lounge Access
Best for those traveling with someone who has lounge access.
It's worth mentioning that many airport lounges allow you to bring guests. The person with the membership must be present. Different lounges have different limits on the number of guests you can bring in.
This perk is available for those accessing lounges with credit cards, Priority Pass, elite status, annual memberships, and military IDs.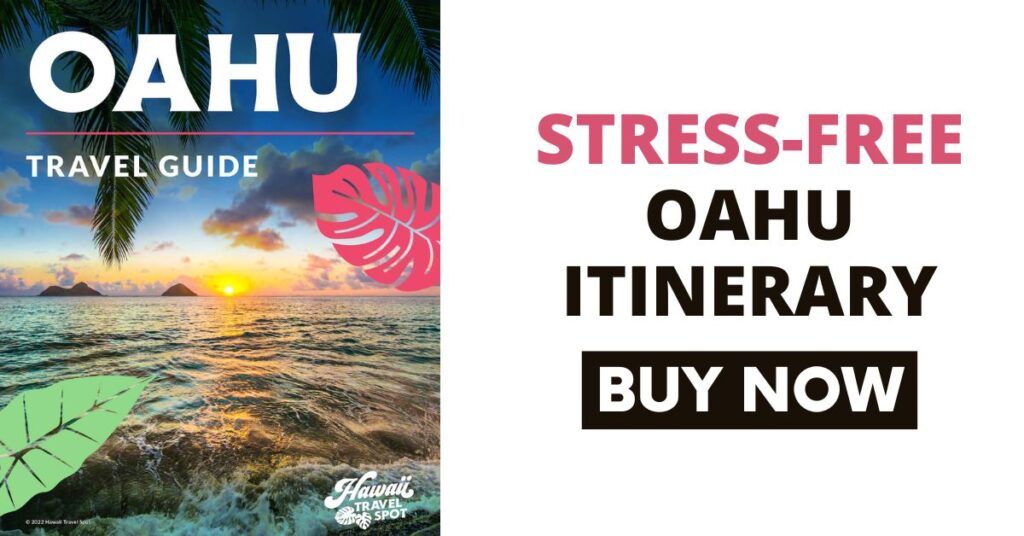 Honolulu Airport Lounges by Type
There are a handful of lounges at Honolulu Airport that offer day passes. You can read about them below, as well as the other exclusive lounges available to travelers.
Lounges with Public Access
Hawaiian Airlines Plumeria Lounge
The Hawaiian Airlines Lounge at Honolulu Airport is in Terminal 1. This is a members-only lounge for Hawaiian Airlines, Priority Pass, and certain credit cards.
The lounge accepts walk-ins with rates that vary according to your ticket type. The lounge is open from 8 AM to 6 PM and offers free snacks and beverages, including alcohol.
American Airlines Admirals Club
Located in Terminal 2, the American Airlines Admirals Club offers different types of access, including through memberships, elite status, and credit cards.
This is also an Alaska Airlines Lounge. When there's room, you either pay $59 at the door or use airline mileage to pay! It's open from 5 AM to 11 PM daily.
United Club
Open 6 AM to 11:15 PM daily, the United Club is in Terminal 2. It's an airline members' lounge, but those with a boarding pass for a United Airlines or Star Alliance flight out of Honolulu Airport can purchase day passes.
Use the United Club app to purchase day passes in advance or at the door for $59.
Ko Olina Club Lounge
The Ko Olina Club Lounge is a special mention because it's one of the few lounges at Honolulu Airport that are specifically for lounge guests!
The Ko Olina Club Lounge is open daily from 11 AM to 9 PM. It's a beautiful lounge in the Garden Court area of Terminal 2. Guests choose a 2-hour time slot for access.
Airline Lounges with Members-Only Access
Most Honolulu Airport lounges are member-only, though some also share access with other programs like Priority Pass and credit cards. These include the following lounges:
Hawaiian Airlines Premier Club Lounge
Air New Zealand/United Club Lounge
China Airlines Dynasty Lounge
Korean Air Kal Lounge
IASS Hawaii Lounge
Delta Air Lines Delta Sky Club
Qantas Airways International Business Lounge
JAL Japan Airlines Sakura Lounge
Philippines Airlines/Delta Airlines Lounge
ANA/United Club Lounge
All the lounges listed above are in terminal 2 except for Hawaiian Airlines Premier Club Lounge. I also want to note that the ANA/United Club Lounge is the nicest lounge at Honolulu Airport! There's hot food, a beautiful seating area, garden views, and a full children's play area.
The USO Lounge
The USO Hawaii Lounge at Honolulu Airport is in Terminal 2 near Baggage Claim. It's exclusive for active military and their families and personal guests.
There are tons of recliners and comfortable seating near a buffet with pastries and coffee. A kid's room has toys and books.
And as far as I can tell, this is the only lounge with both shower facilities and sleep rooms.
Travel in Comfort with My Honolulu Airport Lounges Guide
Whether you're traveling for work or fun, Honolulu Airport lounges can make your travels that much more enjoyable.
Let's face it, Trans-Pacific flights can be tiresome and uncomfortable, even if you're headed for an exciting honeymoon or family vacation on the islands!
Relaxing in a lounge during a layover or before a long flight can be just the ticket to make things more bearable.
Honolulu Airport is a big place with considerate accommodations for its guests! Whether you're a loyal member of a specific airline or you've just decided to try out a lounge for the first time, Honolulu Airport has options for every traveler.
Before your next trip, consider joining Priority Pass or downloading an app like LoungeBuddy to make sure you'll be able to get into a lounge.
You can also check your credit card perks or see if you have enough mileage points to get into American Airlines Admirals Club for free!