Looking for amazing Kauai nightlife? Keep scrolling to see where to find the best bars on Kauai, Hawaii!
This list of where to find the best bars on Kauai contains affiliate links which means if you purchase something from one of my affiliate links, I may earn a small commission that goes back into maintaining this blog.
Across the globe, Kauai is renowned for its lush green rainforests and stunning coasts, but Hawaii's oldest island is far from just a rustic retreat.
Brimming with delectable food and tropical vibes, the Garden Isle is also home to a quiet nightlife scene. It's a far cry from the hustle and bustle of Waikiki, but there are lots of secret gems.
From local watering holes to exquisitely elegant bars, Kauai offers a myriad of ways for tourists to enjoy exotic drinks, music, and dance and rediscover the pleasures of life.
If you are looking to indulge in this side of paradise, read on to discover the crème de la crème of Kauai bars and where you can find them.
Don't have time to read a bunch of Hawaii blog posts and reviews? Here are some of our top picks for visiting Kauai.
Popular Kauai Tours/Activities
Favorite Kauai Resorts/Hotels
Grand Hyatt Kauai (this Poipu resort has a luxurious pool area, romantic restaurants, and a stunning ocean view)
Koloa Landing Resort (this is a luxury resort with an amazing pool area and truly spacious rooms)
Royal Sonesta Kauai (we LOVE the pool here because it's the largest one in Hawaii)
Want to Rent a Car in Hawaii?
One of the best places to rent a car in Hawaii is Discount Hawaii Car Rental because they get the best rates from top national companies like Alamo, Dollar, Thrifty, Avis, Enterprise, Budget, and Payless.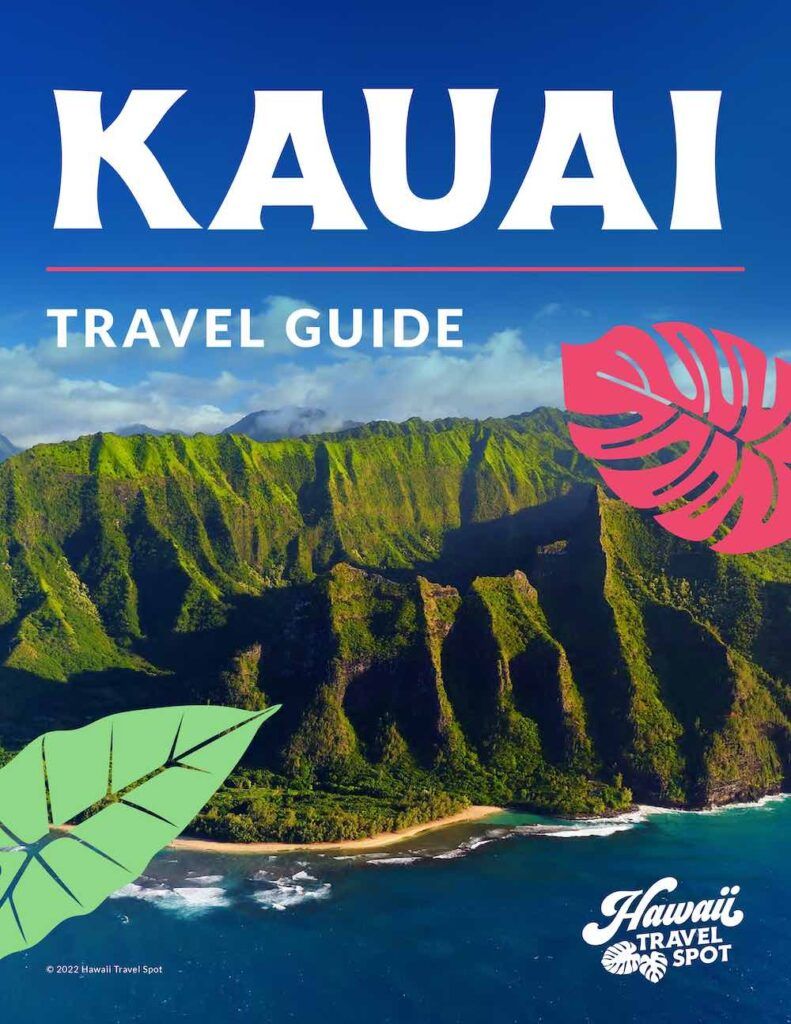 9 Best Bars on Kauai
Duke's Kauai
For a true taste of the Aloha spirit, head to the iconic Duke's Canoe Club and Barefoot Bar at Lihue.
Sandwiched between Marriott's Kauai Beach Club and Kalapaki Beach, it is named after the surfing legend Duke Kahanamoku. You'll find mementos, pictures, news articles, and even a statue of the Duke at the restaurant as an homage to the "Father of Modern-day Surfing."
Boasting an open-air and casual ambiance, the upper level of the restaurant is for formal dining, while the Barefoot Bar below is perfect for a relaxed meal.
This Kauai tiki bar houses a koi pond, a 30-foot waterfall, and some gorgeous decor that will leave you breathless. Grab an outdoor seat for vistas of the azure ocean, and enjoy delightful appetizers and a wide range of drinks.
Happy Hour (4-6 PM daily) is the best time to try the strong and refreshing Mai Tais here, like the Lava Flow and Kalapaki. Rich, flavorful, and made with fresh ingredients, these drinks come in fun glasses. If you want a more refined experience, ask for their selection of red and whites instead.
Pair your drinks with delicious appetizers, like shrimp cocktails, pupus, tacos, burgers, and wings. And for dessert, don't walk away without devouring its legendary Hula Pie!
There's even live music to serenade guests on all days (except Tuesdays), which extends to 10:30 PM on Fridays and Saturdays. So put on your best shoes to dance, dine and drink under the sparkling Hawaiian night sky!
3610 Rice St, Lihue, HI 96766, United States
RumFire Poipu Beach
Located inside Sheraton Kauai Resort on the South Shore, RumFire Poipu Beach is one place you must add to your bucket list of Poipu bars. The restaurant promises contemporary and elegant dining with panoramic views that can be enjoyed from any seat.
Guests can soak in every second of Kauai's splendor – be it the enchanting sunsets, Sheraton's Ocean Courtyard, the pristine waters, or the golden sands of Poipu beach.
Complementing the spectacular views is a menu that showcases the most comprehensive choice of rums from across the globe.
The cocktails here are made with locally sourced ingredients to capture the island's native taste. Be it a Mango Mojito, Watermelon Martini, Passion Fire, Poipu Mule, Kauai Mai Tai, or Lycheetinis, these punchy tropical drinks will have you coming back for more.
For a taste of regional-meets-global cuisine, sample this bar's uniquely prepared Brussels sprout and Seared Ahi Tuna appetizers. Follow it up with the Misoyaki Butterfish and Filet Mignon mains that simply melt on your tongue.
The scenic views and fine dining experience at RumFire Poipu Beach make it a popular spot among tourists. Reserve your table beforehand to beat the large crowds.
2440 Hoonani Rd, Koloa, HI 96756, United States
Tahiti Nui
Established in 1963, Tahiti Nui in Hanalei has a history that is as romantic and entrancing as its atmosphere. Around 60 years ago, a US Air Force Lt. Colonel fell in love with a descendant of Tahiti Royalty, married her, and together they opened a cute diner on Kauai.
Today, this family-run diner has transformed into one of the top Kauai bars, even making an appearance in George Clooney's movie "The Descendants."
Serving authentic onolicious cuisine and the best (and booziest) Mai Tais, the eatery welcomes you with a casual ambiance and invites you to kick back, drink, and feast the night away.
Did we already say that the Mai Tais are the best here? Because they truly are! The restaurant features a comprehensive menu of award-winning drinks that you will find hard to stop sipping throughout the day.
Sample the delectable Coconut Porter beer and the Kona Brewing Company's Hanalei IPA too. Happy Hour runs from 3-5 p.m., so be sure to give the drink specials a try. They come with personal pan pizzas!
Groove to the live music from the karaoke performances or jam out with the local bands that play here. And if you want to add to your island experience, attend the lūʻau on Tuesdays and Wednesdays. It has everything from a Hawaiian buffet that features dishes like succulent kalua pork and drinks like top-shelf Mai Tais to a spectacular dinner show with fire dance!
The best time to experience the Kauai nightlife here is between 6:30 and 9 p.m., but this extends to 1 a.m. on weekends. The restaurant is packed to the brim on most days (except Saturdays, when it's closed), which is why it's a good idea to arrive early for a table. Keep in mind that Tahiti Nut does not accept prior reservations.
5-5134 Kuhio Hwy, Hanalei, HI 96714, United States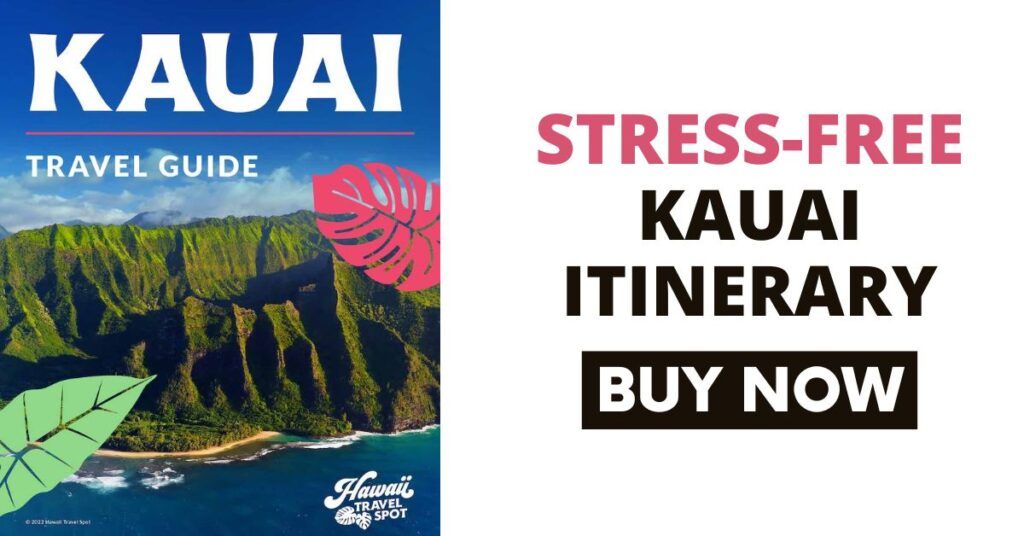 Kauai Island Brewery and Grill
Looking for things to do in Kauai at night? After enjoying a day on the west shore, head straight to the Kauai Island Brewing Company in Port Allen for the "last beer before tomorrow."
Kauai's oldest microbrewery and brewpub, this pub immaculately balances top-notch Hawaiian food with its variety of craft beers.
Some native favorites include the Pillowtalk Hazy IPA, Lilikoi Ale, the Kauai Coffee Stout, and the Na Pali Pale Ale. But, the Cane Fire Red and Ele'ele Brown are award-winners for a reason. Gulp them down during Happy Hour between 3:30 -5:30 p.m. every day.
For a filling meal, the restaurant features a range of salads, appetizers, burgers, and seafood dishes that are made using locally sourced ingredients. Do not miss out on the authentic poke bowl that will leave you aching for more. The special keiki menu they offer for kids means that even parents can drop by for a small ale.
If you think a phenomenal fare of food and drink is all that the World's Westernmost Brewery has to offer, think again. Check out the game room upstairs and challenge your friends to a dart competition or for a round on one of Hawaii's largest selections of Pinball machines.
With its NFL Football Sunday Breakfast and 65″ HD TVs for live-streaming of matches, it is also one of the most happening Kauai sports bars.
Throw in a tour of the brewery, live music performances, and local tunes floating through the lanai between 6-8 p.m. from Tuesday to Saturday, and this is holidaying at its finest. Since it is always teeming with locals and tourists, it's best to call beforehand and book your reservations.
4350 Waialo Rd, Eleele, HI 96705, United States
Rob's Good Times Grill
Ask the locals about sports bars in Kauai, and there's just one name on everyone's mind: Rob's Good Times Grill. Nestled in Lihue's Rice Shopping Center, it's one of the more popular haunts for nightlife on Kauai, as it remains open till 2 a.m. on select nights.
Bring your wits and participate in trivia nights, sway to the music of the live performers, sing all your faves at karaoke, or catch the latest sports broadcasts — there's always a way to keep busy at Rob's.
If grabbing a drink, shooting some pool, and engaging in conversations with patrons and cheerful guests sounds like your kind of fun, this is the social scene for you.
Between sushi nights with fish sandwiches and the BYOB (build your own burger) specials, the food here is a well-rounded selection of pub fare favorites. Wash these lip-smacking dishes down with local microbrews or signature cocktails, especially during the daily Happy Hours (3-6 p.m. and 8-10 p.m.).
Friendly vibes, good food in every single bite, and draft beers make this the ultimate dream of every American NFL enthusiast holidaying in Hawaii.
4303 Rice St, Lihue, HI 96766, United States
Stevenson's Library
Oozing an aura that resembles a Victorian gentlemen's club, Stevenson's Library in Grand Hyatt Kauai Resort & Spa makes the list of the best Kauai bars for tourists who have a penchant for the finer things in life.
Named after the legendary author Robert Louis Stevenson, this club in Kauai sports an old-fashioned, upscale feel. It comes alive with a 27ft koa wood bar, fancy decor, dark wooden finishing, parlor games, billiard tables, and even a piano player. It also has open-air lanai seating against a stunning backdrop of ocean and resort views.
The restaurant is perfect for a fancy night out of experiencing the luxurious side of the Poipu nightlife. Sip elegantly on a glass of cognac, port, or single-malt scotch as live jazz or contemporary Hawaiian performers croon sweet melodies every day.
And for a bit of island flavor, sample the lilikoi and mango martini and the War & Peach cocktail.
Renowned for its freshly prepared sushi, the delicacies here are also real works of art. You must try the shipwreck sushi rolls and ahi tuna that go best with Matsuno Maduri and the Hana Hou shu Sparkling sake. The real gastronomical jewel, however, is the dense, creamy, and sweet Tiramisushi.
While the adults cater to their appetites, kids 12 and younger can make the most of the keiki menu. Offering an entrée, two sides, and a yummy dessert with a beverage of their choice, this bento box dinner will satisfy even the pickiest eaters!
1571 Poipu Rd, Koloa, HI 96756, United States
Bar Acuda
Few Kauai bars highlight exquisite food as well as Bar Acuda does. This Hanalei spot puts a Hawaiian spin on tapas to create an incredibly sumptuous fare made with only the finest and freshest locally sourced ingredients.
Chef Jim Moffat has crafted to perfection dishes such as lamb riblets and harissa broccoli for savoring slowly over a bottle of vintage. Choose a bottle from its carefully curated wine list that includes intoxicating specialties from popular wine-growing regions of Italy, Spain, and France, among others.
Treat your partner to dinner in the open-air section (at the back of the restaurant) and enjoy a romantic night with beautiful views of the mountains. Open only for dinner from Tuesday to Sunday, this fancy tapas bar is best booked in advance to guarantee seating.
5-5161 Kuhio Hwy, Hanalei, HI 96714, United States
Keoki's Paradise
The best bars in Kauai are those which bring the island spirit to life, much like Keoki's Paradise bar. Take a seat at its verdant open-air dining area under the twinkling Kauai night sky and enjoy the beautiful waterfall features and vibrant tropical surroundings.
The tropical theme extends to its authentic cuisine, which includes a spread of salads, burgers, and freshly caught Hawaiian fish. Dine on its Keoki-style seafood risotto and sip on intricately crafted Mai Tais (Vintage 44) or silly Poipu Piñas in a pineapple.
We recommend asking for the chef's reasonably-priced tasting menu that includes a starter. Add the signature Hula Pie dessert to make the night more memorable!
The live bands that play local tunes here Thursdays through Sundays make the spot ideal for both families and couples. So, experience the best of Poipu nightlife as you sway with your loved ones under the tiki torches in your own mini paradise!
2360 Kiahuna Plantation Dr, Koloa, HI 96756, United States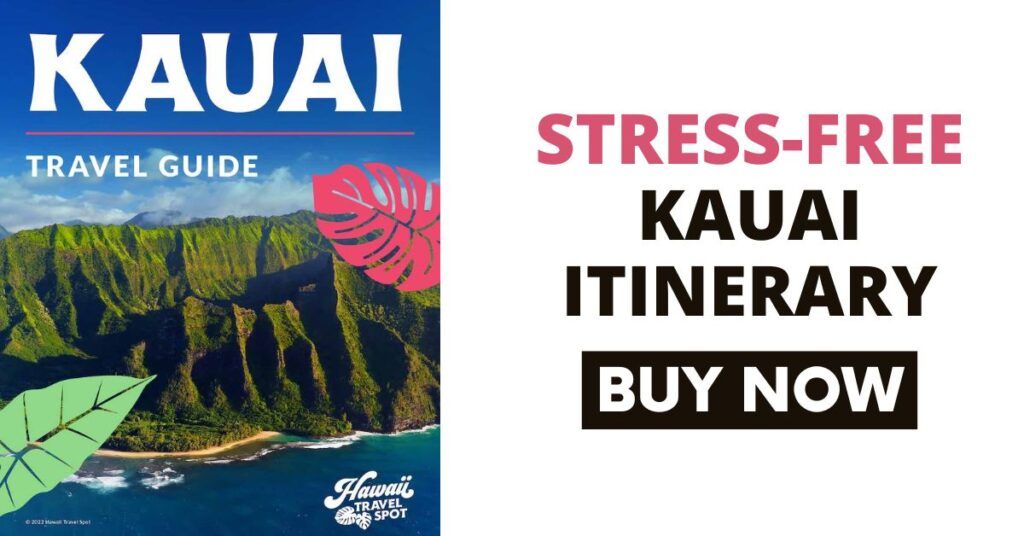 Lava's on Poipu Beach
Beside the Sheraton Kauai's Ocean Pool, you'll find Lava's – a contemporary twist on the classic bar and grill. This South Shore bar is all about pleasing the taste buds by incorporating native ingredients in unique dishes. Explore its variety of seafood and meat appetizers and mains, or ask for the daily specials and relish traditional island flavors.
Drop by to quench your thirst during either one of the Happy Hours (3-5 p.m. or 9-11 p.m.) and try the Mai Tais, frozen coco mojito, lava flow, or ice-cold beers to freshen up your day.
Another main draw, aside from its mouth-watering assortment of delicacies, is the dazzling sea view, which is mere steps away from Lava's. Dip your toes in the sand and cherish this laid-back dining experience with your friends and family.
2440 Hoonani Rd, Koloa, HI 96756, United States
Nightlife on Kauai Wrap Up
An island getaway is incomplete without good food, great drinks, and an incredible atmosphere. So let the waves wash away your worries when you visit these Kauai bars to savor the little joys of life.