Are you planning a trip to Maui and want to find a cool Maui kayak tour? Scroll to find out the top Maui kayak tours worth checking out on your next trip.
This list of the best Maui kayak tours contains affiliate links which means if you purchase something from one of my affiliate links, I may earn a small commission that goes back into maintaining this blog.
If you're looking for Maui kayak adventures, you've come to the right place!
Maui is one of our favorite Hawaiian islands to visit and we love doing outdoor excursions to explore this gorgeous place.
Keep scrolling to check out the top Maui kayaking tours you should consider for your next Maui vacation.
Don't have time to read a bunch of Hawaii blog posts and reviews? Here are some of our top picks for visiting Maui.
Popular Maui Tours/Activities
Favorite Maui Resorts/Hotels
Hyatt Regency Maui (this has a swim-up bar and tons of amazing amenities)
Andaz Maui (this is a luxury resort with the best luau on Maui)
Honua Kai Resort & Spa (this is one of our personal favorites because there are tons of pools and there are condo options)
Want to Rent a Car in Hawaii?
One of the best places to rent a car in Hawaii is Discount Hawaii Car Rental because they get the best rates from top national companies like Alamo, Dollar, Thrifty, Avis, Enterprise, Budget, and Payless.
Want to skip all the planning and just access my detailed Maui itinerary complete with daily schedules, fun activities, and travel hacks? Click the button below.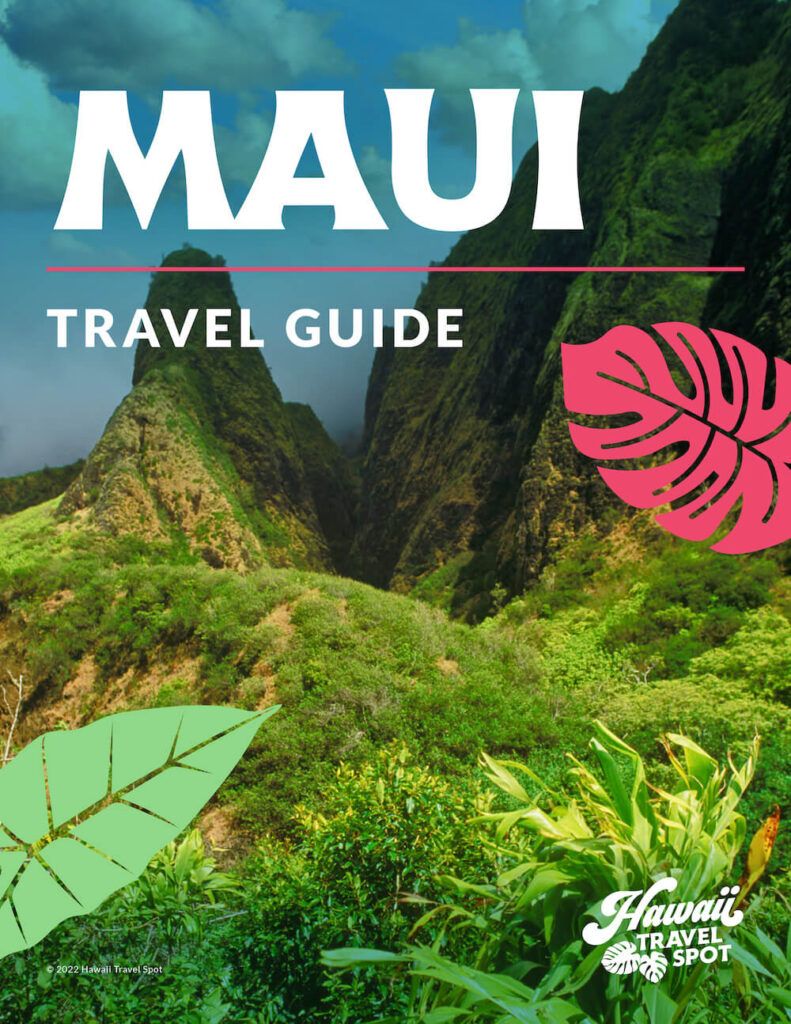 9 Kayak Tours in Maui You'll Love
The Ultimate Maui Whale-Watching Kayak Tour
Navigate the ocean currents as you seek out the majestic North Pacific Humpback Whales on this Maui whale-watching tour.
Delve beneath the water's surface to explore coral reefs, a popular place to spot Hawaiian Green Turtles.
You might also be able to observe mother whales instructing their young calves, under the protective gaze of their companions.
This 4-hour Maui whale kayak tour is suitable for those aged 10 and up. Check the latest rates and availability.
2-Hour Clear Kayak Rental
Every booking of these clear kayaks in Maui comes with an instructional session on the beach and all the essentials for a fun water adventure!
These Maui clear bottom kayaks are perfect for duos, but solo adventurers will find them just as enjoyable! No prior kayaking experience is needed, making it a delightful activity for all family members.
Each of the Maui clear kayaks is versatile, functioning well for either one or two paddlers. They can comfortably accommodate two adults or two adults and a small child (up to 3 years old) sitting in a parent's lap. Check the latest rates and availability.
Kayak and Snorkel Turtle Reef at Olowalu Reef
Embark on a kayaking journey in the pristine waters of Olowalu's Turtle Reef, while taking in the grandeur of the West Maui Mountains.
Immerse yourself in Hawaii's intriguing marine environment, snorkeling amongst enormous Sea Turtles and vibrant tropical fish.
This Maui kayaking tour includes life jackets, snorkel equipment, bottled water, and nutritious snacks. The tour lasts 3.5 hours and includes two snorkeling stops. Check the latest rates and availability.
Private Turtle Reef Discovery
Don't want to snorkel with strangers? Private tours are the way to go!
Embark on a 3-hour private tour with two snorkeling stops at Olowalu in West Maui or Makena in South Maui, where you'll kayak, snorkel, and encounter wild sea turtles.
This trip welcomes children aged 5 and above to join in on the excitement. However, don't misinterpret this as an exclusively child-oriented outing.
This private kayak tour is predominantly tailored towards adults as a relaxed, introductory experience to the world of kayaking and snorkeling. Check the latest rates and availability.
Maui South Shore Kayak Tours
Experience a unique one-way paddle trip along south Maui's stunning beaches, past luxurious homes and high-end resorts to the famous Turtle Town, also known as Makena Bay.
Launching from Kalama Park in Kihei, this Maui kayak journey allows you to revel in exceptional scenery, snorkel in serene reefs, and see parts of south Maui only accessible from the shore.
The six-mile trip takes about 3.5 hours, aided by the typical currents and winds. After reaching Makena Landing, you'll return to the starting point via a rideshare program. Check the latest rates and availability.
Au'au Channel Kayak and Snorkel Adventure
Experience safe, confident, and enjoyable water adventures in Maui under the watchful eyes of trained, alert, and CPR-certified guides.
The Gabriel's Ohana team will guide you through the Auau Channel to explore dolphin and manta ray habitats, and ancient coral heads bustling with sea life.
Safety is paramount, with drone-assisted beach monitoring for sharks and potential issues. Enjoy a 360-degree view of six islands while learning about the ecosystem and participating in clean-up initiatives. Check the lastest rates and availability.
Kihei Kayaking, Snorkeling, and Surfing
Experience a triad of thrilling outdoor activities: kayaking, snorkeling, and surfing in Maui.
Begin with a Maui kayak journey through Makena Bay's vibrant coral reefs, accompanied by colorful marine life.
After a close-up snorkeling encounter with colorful fish and turtles, keep a lookout for seasonal whales during your paddle. Complete your adventure with a surf lesson at Kalama Park where, after a safety briefing, you'll learn the basics before riding the thrilling waves.
This adventure truly immerses you in Maui's stunning marine environment. Check the latest rates and availability.
Pali Sea Cliff Kayak and Snorkel Tour
Embark on the ultimate kayaking tour along Maui's West Coast. Start from white sand beaches near the iconic Pali sea cliffs, guided to coastlines inaccessible by land.
Snorkel in crystal coves, observing Hawaiian Green Sea Turtles, tropical fish, manta rays, and possibly Humpback whales in winter. Enjoy a deli-style lunch on a secluded beach.
During this four-hour tour, you'll kayak four miles, guided safely to Pali lighthouse and back. Limited to 10 people, this small-group tour promises personalized attention and unforgettable sights. Check the latest rates and availability.
Maui Waterfalls Tour with Kayaking, Snorkeling, and Hiking
Kickstart your day at Makena Landing Beach Park on Maui's southern shore. Grab a kayak and skim over the sun-kissed Hawaiian waves.
Plunge into the pristine waters for a snorkeling adventure, vigilantly spotting Hawaii's iconic Green Sea Turtles either munching at the sea bottom or drifting at the surface.
Journey into the rainforest and explore the lush, scenic terrain. Upon arrival at the waterfalls, take a daring leap off the cliffs and unwind in the serene pools underneath. This experience isn't suitable for children under six years old. Check the latest rates and availability.
Maui Kayak FAQs
What are some good kayaking spots on Maui?
Popular kayaking spots on Maui include Makena Bay, Olowalu Beach, Honolua Bay, and West Maui's Pali Sea Cliffs.
What marine life can I expect to see while kayaking on Maui?
You can expect to see various marine life such as Green Sea Turtles, manta rays, tropical fish, and humpback whales during the winter months.
Is kayaking on Maui safe for beginners?
Yes, many kayaking tours on Maui cater to all skill levels, including beginners. Instructors and guides often provide safety briefings and basic training before heading out on the water.
Is it safe to kayak during humpback whale season?
Yes, it's generally safe to kayak during whale season (from December to April). Guides are well-trained to keep a safe distance from the humpback whales and abide by local wildlife regulations.
Do I need to know how to swim to go kayaking?
While knowing how to swim can enhance your confidence and safety on the water, it's not strictly necessary for kayaking. Participants are usually required to wear life jackets, and tours are led by experienced guides.
What should I bring for a kayaking trip on Maui?
It's advised to bring sunscreen, a hat, sunglasses, water, snacks, a swimsuit, a towel, and a change of clothes. Some tours may provide water and snacks.
Are there age restrictions for kayaking tours?
Age restrictions vary by tour. Some tours allow children as young as 5, while others may have higher age limits. It's best to check with the tour provider.
What if the weather is bad on the day of my kayak tour?
In the event of bad weather, tour operators will typically reschedule your tour to a different day or provide a refund.
How long do kayak tours usually last?
The length of kayak tours can vary, but they usually last between 2 to 5 hours. Some tours can last an entire day, including breaks for meals and snorkeling.
Do I need any special equipment to go kayaking on Maui?
No, kayak tour operators typically provide all necessary equipment, including the kayak, paddles, life jackets, and snorkeling gear if needed.
Can you kayak to Molokini Crater?
Kayaking to Molokini Crater is not typically recommended due to the distance from Maui's shore and the ocean conditions which can be quite challenging and unpredictable. The Crater is about 2.5 miles off the south coast of Maui.
Can you see dolphins on Maui kayak adventures?
Yes, it is possible to see dolphins on Maui kayak adventures. Hawaiian Spinner Dolphins, in particular, are frequently sighted off the coast of Maui. However, sightings are not guaranteed as they depend on the day and the dolphins' natural behaviors.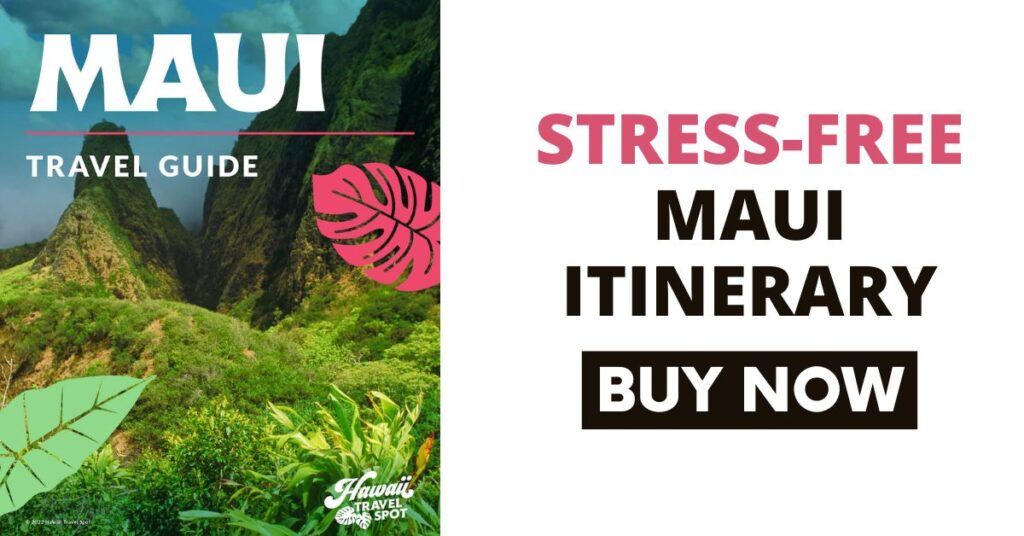 Exploring with Maui Kayaks Wrap-Up
Maui kayak tours are a must-try for all ocean enthusiasts.
Whether you're gliding your ocean kayak beneath the shadow of the majestic West Maui Mountains or participating in group kayak tours that let you witness marine life up close, the options are diverse and thrilling.
Don't miss out on the chance to kayak in Olowalu, known for its unparalleled clarity and vibrant sea life.
Winter brings an additional treat – whale watching tours where you can spot the magnificent humpback whales from your kayak.
Maui is also renowned for snorkeling tours, allowing you to immerse yourself in crystal-clear waters and discover a colorful array of tropical fish and sea turtles.
Each adventure promises breathtaking scenery, incredible wildlife encounters, and memories that will last a lifetime.
Don't wait, experience the magic of Maui from the unique perspective of a kayak.