Trying to go to Hawaii in October and want to feel some of the scary Halloween spirit? I'll show you some of the scariest and most haunted places in Hawaii that will put shivers down your spine!
This list of haunted places in Hawaii contains affiliate links which means if you purchase something from one of my affiliate links, I may earn a small commission that goes back into maintaining this blog.
Are you looking for something fun to do in Hawaii this October?
If you're looking for a place that has it all – beauty, culture, and spooks – then Hawaii is the perfect spot for you!
With our list of the most haunted places on the island, you'll get to experience everything from eerie graveyards to cursed hotels.
Hawaii has many creepy places that you wouldn't expect, making Halloween in Hawaii something you should check out!
Not only are these places spooky, but they're also beautiful! You can enjoy the natural scenery while being terrified by all the ghosts and ghouls around you. It's definitely an interesting way to spend your vacation.
Keep scrolling for my list of the most haunted places in Hawaii worth a visit!
Want to skip all the planning and just access my detailed Hawaii itineraries complete with daily schedules, fun activities, and travel hacks? Click the button below.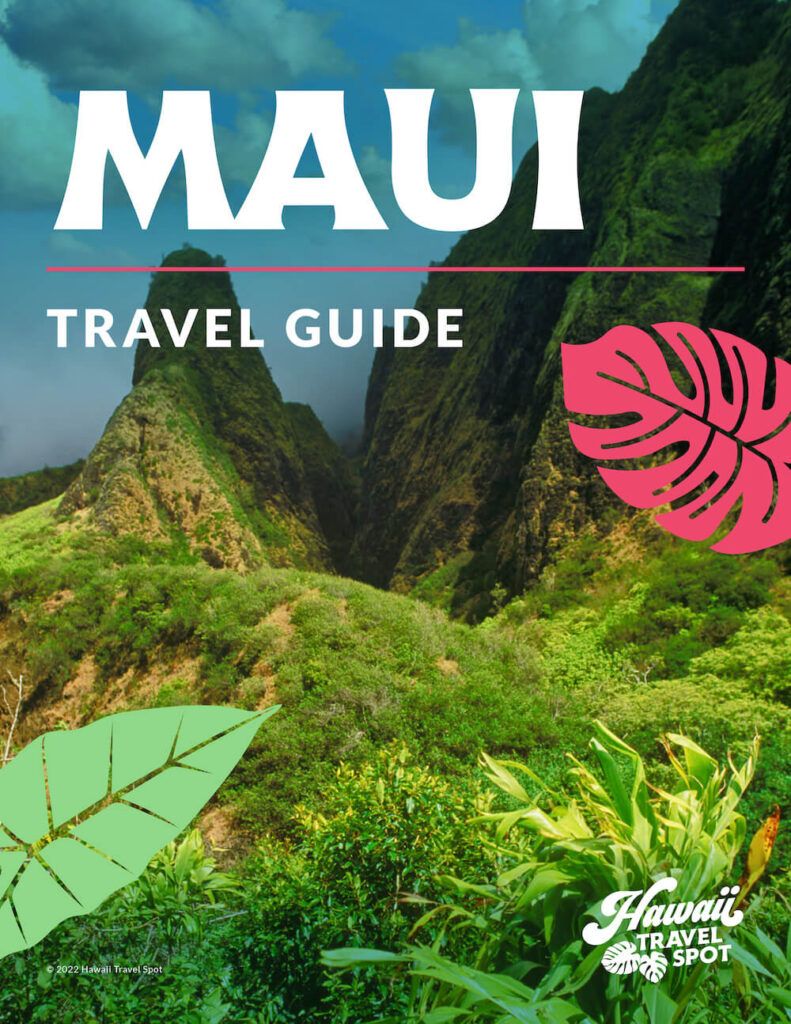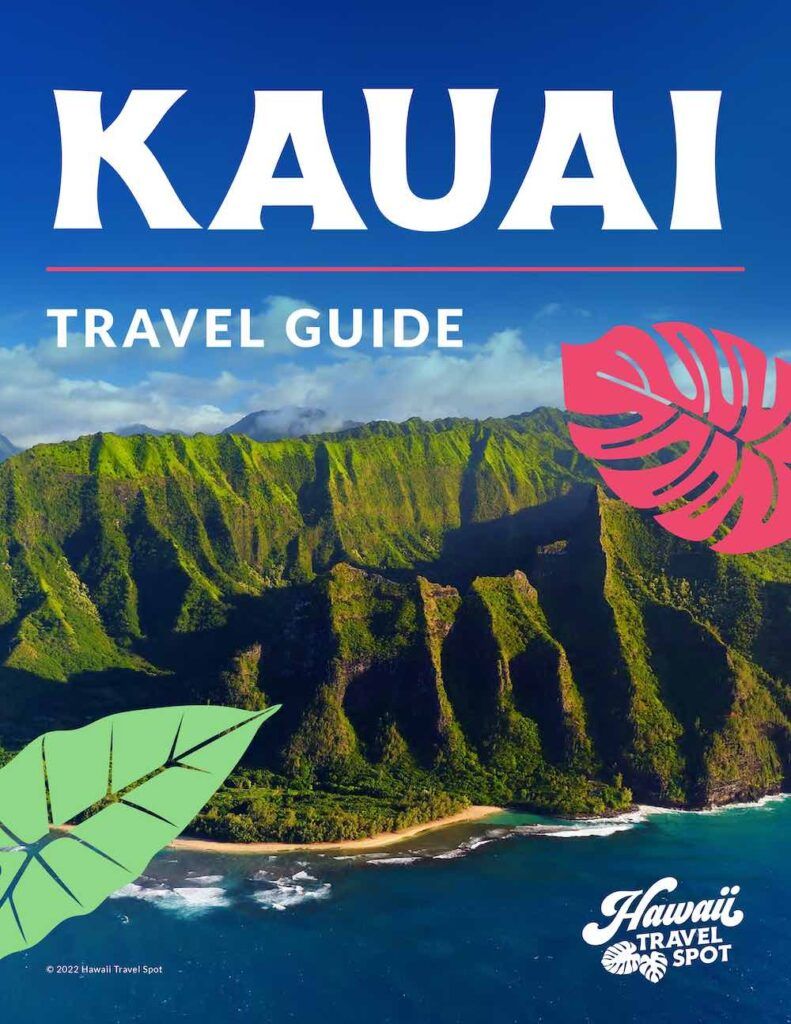 Haunted Places in Hawaii for a Scare
Trying to figure out where to get a little fright in Hawaii? Here are some places you might want to check out to get a taste of the Halloween spirit.
1. Honolulu Airport on Oahu
A frightening legend that might be closer to you than you expect is found at the Honolulu Airport. This airport is known to be haunted by "the Lady in Waiting." She apparently peers from one of the gates and watches planes in the sky before dissipating into nothing.
While people say they typically see her late at night by herself, she is occasionally seen strolling through areas off limits with a frightening look.
2. Waikiki Prince Hotel on Oahu
Since its opening, the Waikiki Prince Hotel has been extremely popular for its view and being extremely iconic in Hawaii.
However, this spot may not be as perfect as one would expect. Some people have said they have heard hushed voices out of nowhere and luggage being transferred between rooms without anyone moving them in the first place!
The hotel is still there for those who want to stay. It might be a cool place to check out now that you know the myth! Check the latest rates and availability.
3. Hawaii Plantation Village Museum on Oahu
Found on Waimanalo, Oahu, the Hawaiian Plantation Village Museum is known not only for its museum but for being a spooky place for the paranormal.
It is said that around a fourth of the building have been haunted. It has gotten so extreme that the employees there are not allowed to work alone for their own safety!
While the plantation does have a haunted house every year with actors, who knows if the real spirits don't hop in for a bit! If you are willing to take on the scares, this can be a great haunted place in Hawaii to check out.
4. Iao Theater on Maui
Created in 1928, this theatre has experienced its rise to fame for its ghostly activity, specifically during the night.
One of the oddest stories is about a ghost sitting by the seats while there's a performance going on. And some have spotted her standing on the stage when no one is there! Affectionately known as "Emma," a flapper or actress from America's 1920s, people claim she is friendly.
When Emma is around, the lights will flicker and come back on randomly. But if someone acknowledges her presence, all these strange occurrences will vanish in a snap!
5. Iolani Palace on Oahu
Iolani Palace was originally built in 1882 for Queen Lili'uokalani. However, the building has been restored and has quickly become a well-known tourist attraction.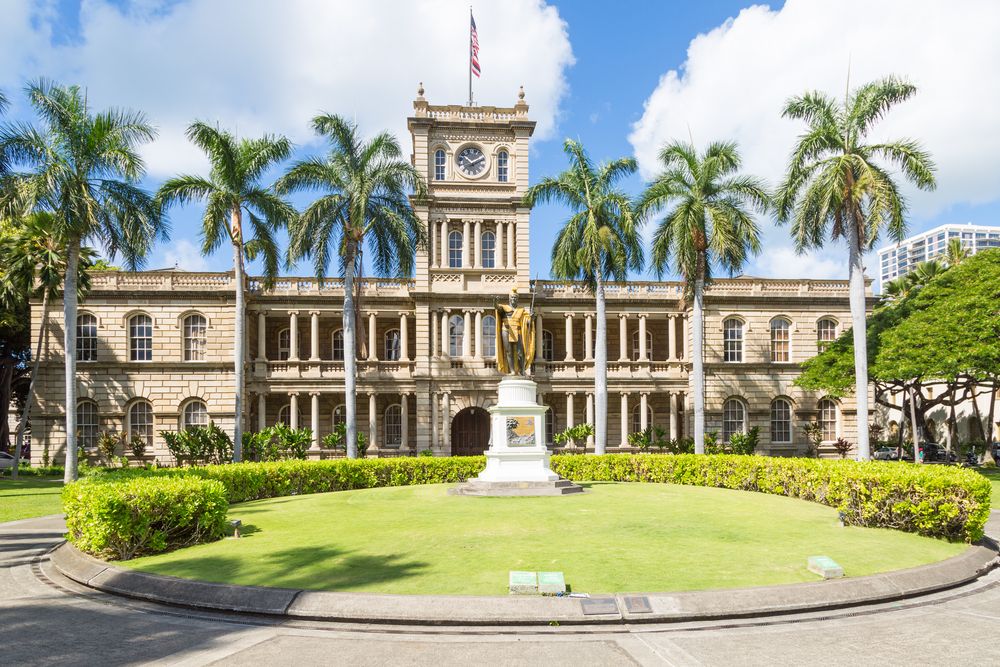 Visitors can see all of the original rooms in the palace. But be warned that the palace is supposedly haunted by Queen Lili'uokalani. She was imprisoned in her bedroom where she eventually died.
6. The Pali Lookout on Oahu
This place is known as where King Kamehameha I had one of his most well-known battles. Hundreds of lives were lost to ensure his authority over the entire island of Hawaii. Many soldiers jumped off cliffs to escape death from both sides.
While this cliffside is found at Kaneohe, it is known for the ghost named the "Pali Lady." Apparently, other sightings of spirits have been seen here, along with soldiers killed during WWII.
7. Aloha Tower on Oahu
Many stories have been heard about this site on Honolulu Harbor, such as spirits protecting the culture of Hawaii to sailors who got stranded here upon ships during the second world war.
One of the most commonly known ghosts is a victim at Pearl Harbor. He looks at the ocean from the tower for the ones who took his life.
8. Kawaiaha'o Church and Graveyard on Oahu
Created between 1836 and 1842, the church was made using thousands of pounds of coral rock. Visitors have claimed to see spirits moving through the halls during the night.
The graveyard is also seemingly haunted by Night Marchers, who are spirits who still have unfinished business in the land of the living.
9. Volcano House Hotel on the Big Island
At the Volcano House Hotel, an old lady seems to be haunting the private residence, even to the point where the family who used to live there along with those rooming at the hotel have seen her as well!
People have also mentioned sights of an ethereal white dog who can be seen at the entrance towards the hotel, but then disappears just as soon as it came!
10. Nanakuli Sugar Mill Ruins on Oahu
Found the ruins of a sugar mill from long ago, Nanakuli is said to be the home to Poli'ahu, who in Hawaiin folklore is the goddess of snow. On one very stormy night in 1977, it is claimed that she was caught strolling through these ruins. A very spooky thought indeed!
Hawaii Ghost Tours
Now that you've learned about some scary haunted locations in Hawaii, we can step it up a notch by talking about some creepy tours as well!
Maui Ghost Walking Tour
If you happen to be making a stop in Lahaina, you can take some time to learn more about the culture of Hawaii through this tour.
You can listen to stories about haunted beaches, fairies, and Hawaiian Kings who have made their place in Hawaiian folklore. See all the Maui ghost tours.
These stories will give you the real deal and hopefully give you some shivers while on the walking tour. Check the latest rates and more information.
Kona Haunted Hele Ghost Tour
As the only ghost tour in Kona, you can follow the path that royalty took around the town while checking out some of the local shops like Ahuena Heiau and Kailua Pier before you ultimately head to Mokuaikaua Church.
You can even try getting your psychic reading at The Kona Inn Shopping Village to add some extra creepiness to the experience. Check the latest rates and more information.
Hilo After Dark Ghost Tour
If you want to learn more about the paranormal within Hilo and explore some of the strange sightings in the area, this is definitely something you should check out.
You will follow a knowledgeable guide about this history of supernatural sightings within the area, along with the routes taken by the infamous Night Marchers. Check latest rates and more information.
Honolulu Haunts Guided Ghost Tour
If you want to see some of the scariest haunted sites on Oahu, this is the tour to check out, as they will give you the lowdown on some of the scariest legends shared across generations.
You'll start off learning about some postal workers who still clock in for work despite having died long ago. You will also hear about ghost encounters in downtown Waikiki, to the point where an iconic hotel has been aptly named the "Ghost Hotel." Check latest rates and more information.
Hawaii Ghost Stories
If you aren't quite planning on going to Hawaii just yet, hopefully, these bone-chilling stories will provide you with the scare you need!
Hawaii's Best Spooky Tales: The Original
This book compiles some true stories from people who have encountered the paranormal, from "aumakua" sightings to hauntings in houses, to even detailing bout the Night Marchers.
I hope you weren't planning on sleeping too well tonight because these stories will definitely keep you up! Check the latest prices.
Glen Grant's Chicken Skin Tales: 49 Favorite Ghost Stories from Hawai'i
If you haven't been unnerved by some scary stories, you're in luck, because this book will provide you with all the shivers you need. Goosebumps are referred to as "chicken skin", and you will definitely be getting a lot of them while reading this book!
This book is packed with creepy tales and folklore that will definitely help you stay up all night! Check the latest prices.
Supernatural Hawaii
From sketchy blue lights appearing in the sky to attacks from invisible spirits, this book will tell you all sorts of scary stories!
These stories will tell you about the experiences of deities like Madam Pele and guardian spirits who may have been reincarnated to protect the island against invaders! Check the latest prices.
Hawaii Halloween FAQs
What are Hawaiian Night Marchers?
According to ancient legend, the Night Marchers were Hawaiian warriors who appeared as ghostly spirits that carried torchers and chanted while playing the drums while roaming the various Hawaiian islands.
What is a Hawaiian Aumakua?
These familial guardians or ancestors can take on many different living things, such as plants and animals.
What is the urban legend in Hawaii?
Urban legends are really cool as they reflect the folklore and traditional cultures present in Hawaii and help to demonstrate the unique stories that were shaped over the hundreds of years of their retelling.
Haunted Hawaii Wrap Up
Hawaii is packed with places to satisfy your fear tooth. Whether you want to get scared to the max with a haunted house or just want to get into the Halloween spirit, these places will all give you the chills you came for!