Are you planning a trip to the Big Island on a budget? Scroll to find out the best cheap and free things to do on the Big Island of Hawaii!
This list of cheap and free things to do on the Big Island contains affiliate links which means if you purchase something from one of my affiliate links, I may earn a small commission that goes back into maintaining this blog.
Planning a trip to Hawaii on a budget?
The Big Island has plenty of things to do that are cheap or free! You can explore the island and see all the amazing sights without spending a lot of money.
With so many great options, you'll be able to have an amazing time without breaking the bank. You won't regret choosing the Big Island for your Hawaiian vacation.
Keep scrolling to read my ultimate guide on finding the best cheap and free things to do on the Big Island!
Don't have time to read a bunch of Hawaii blog posts and reviews? Here are some of our top picks for visiting Big Island on a budget.
Best Budget-Friendly Big Island Activities
Best Budget-Friendly Big Island Hotels
Grand Naniloa (this is my favorite place to stay in Hilo and it has an incredible ocean view)
Kalani Kai (this is a great, affordable condo option right in Kona town)
Ali'i Villas (it has a heated pool, making it perfect for winter months)
Want to Rent a Car in Hawaii?
One of the best places to rent a car in Hawaii is Discount Hawaii Car Rental because they get the best rates from top national companies like Alamo, Dollar, Thrifty, Avis, Enterprise, Budget, and Payless.
Want to skip all the planning and just access my detailed Big Island Itinerary complete with daily schedules, fun activities, and travel hacks? Click the button below.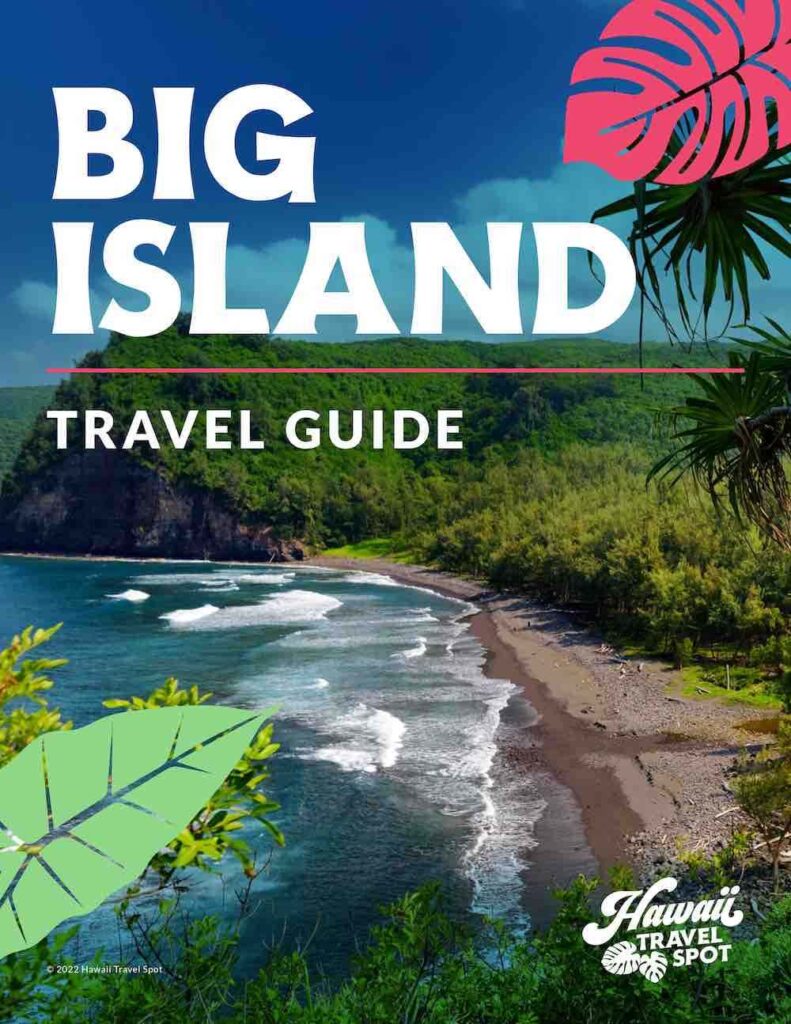 Best Free Things to do on the Big Island
Here are some of the best things to do in the Big Island for free! There are plenty of Big Island free activities that you can spend your entire vacation enjoying without spending a thing!
1. Go to the Beach
With over 100 different Big Island beaches, you can explore as many as possible without spending a dime. The beaches on the Big Island are for the public to enjoy!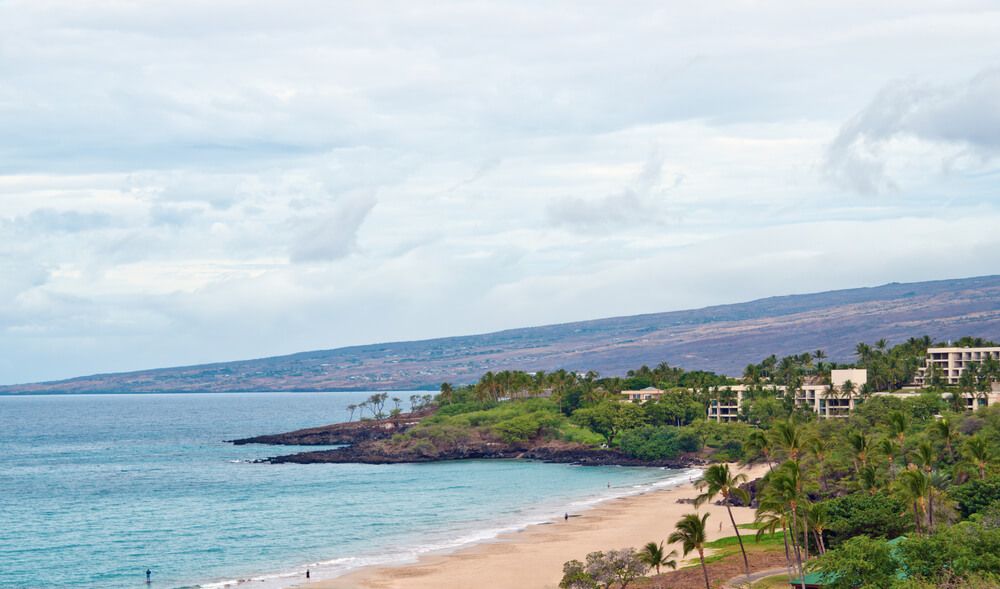 Hapuna Beach is one of Big Island's best white sand beaches. You will definitely want to spend a few hours soaking up the sun here!
For a black sand beach, head to Punaluu Black Sand Beach. You might even spot some sea turtles lying on the sand!
If you want a more secluded beach and don't mind a little hike, Honomalino Beach would be the perfect spot for a romantic beach trip.
2. Go Hiking
Another one of the free things to do on the Big Island, Hawaii, is to explore the beautiful nature on this island with a hike.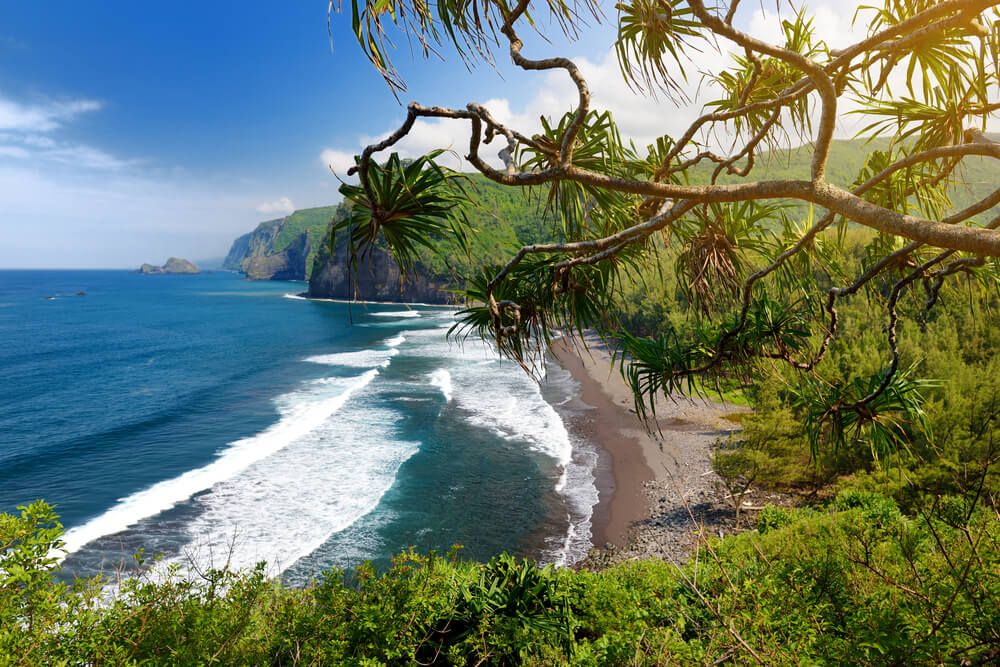 The Pololū Valley is a shorter, easier hike that leads you to the beautiful black sand beach too. It is a great one, especially if it is your first time on the Big Island.
For one of the best hikes on the Big Island, have fun on the Pu'u Kalepeamoa Sunset Hill Trail. And be sure to add these Hawaii hiking essentials to your packing list!
3. Red Road
If you want to discover more of the beauty on this island, take a nice drive down Red Road. You can take a few stops along the way at some beaches and state parks.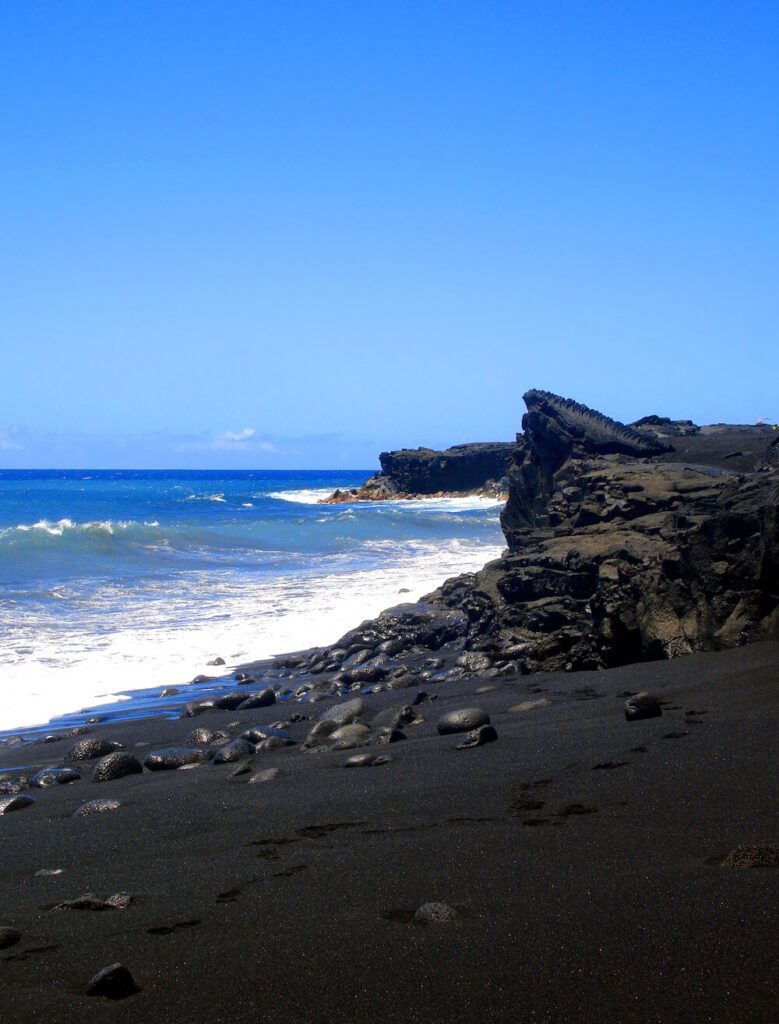 Once you reach the end of the road, walk down the Kaimu Beach Eco-Path, a lava field.
4. Kaumana Caves
Another one of the free things to do on the Big Island, Hawaii, is to see the Kaumana Caves! There isn't an admission fee, and it only is a short walk down to explore these interesting caves.
These are just to observe, but you cannot go very far into them because they become private property. But they are pretty neat to see!
5. Hamakua Macadamia Nut Company
You cannot visit Hawaii without getting some macadamia nuts! You can visit the Hamakua Macadamia Nut Company and get some free taste tests of their delicious nuts.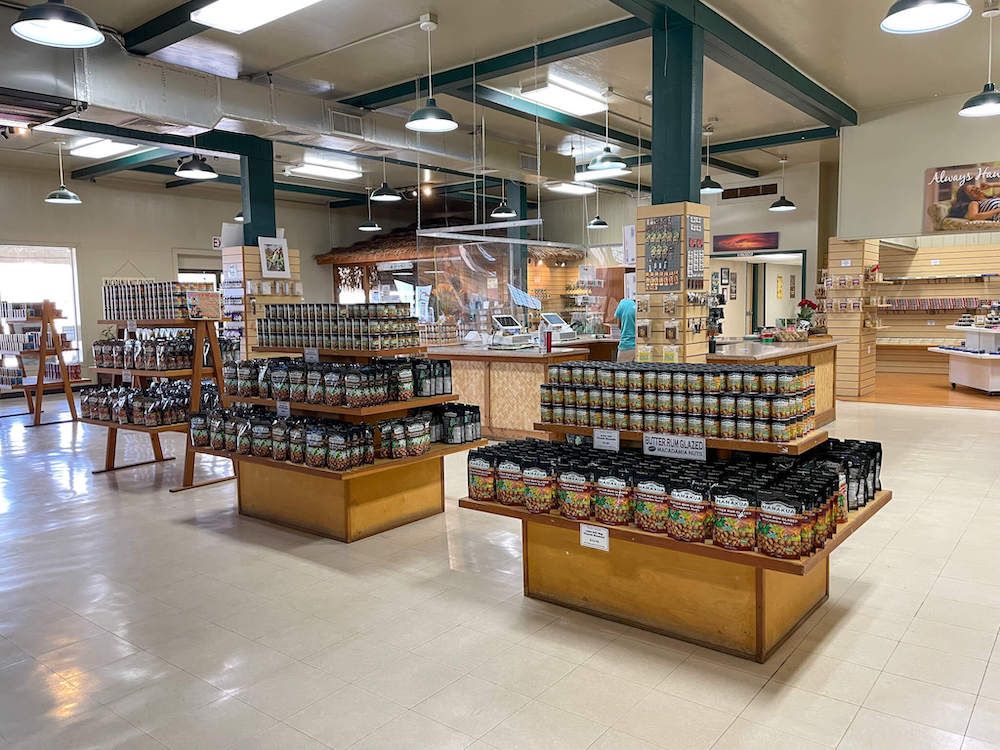 All of their macadamia nuts are grown in Hawaii, and there is a huge variety of flavors to enjoy as well. Take a self-guided tour to see the process for these macadamia nuts, too, if you want; it is all free!
6. Rainbow Falls
You will definitely want to go see a waterfall in Hawaii at least once! Rainbow Falls is very easy to get to, and it is only a short hike to see the falls.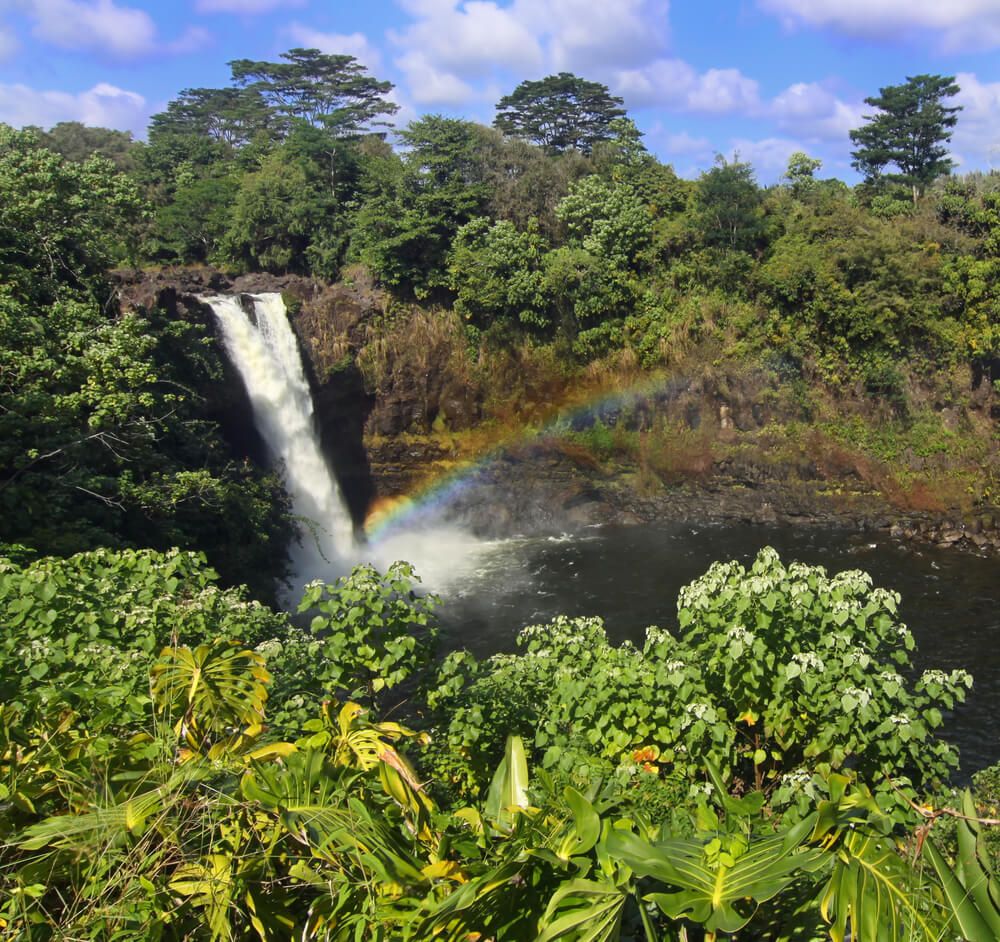 This is an 80-foot waterfall that goes over a lava cave. The parking lot is close by, and sometimes you can even see the falls from there too!
7. Kaloko-Honokohau National Historical Park
Head over to the Kaloko-Honokohau National Historical Park to learn more about Hawaiian culture. This is one of the free things to do in Kona and is a nice spot to stop during your trip to the Big Island.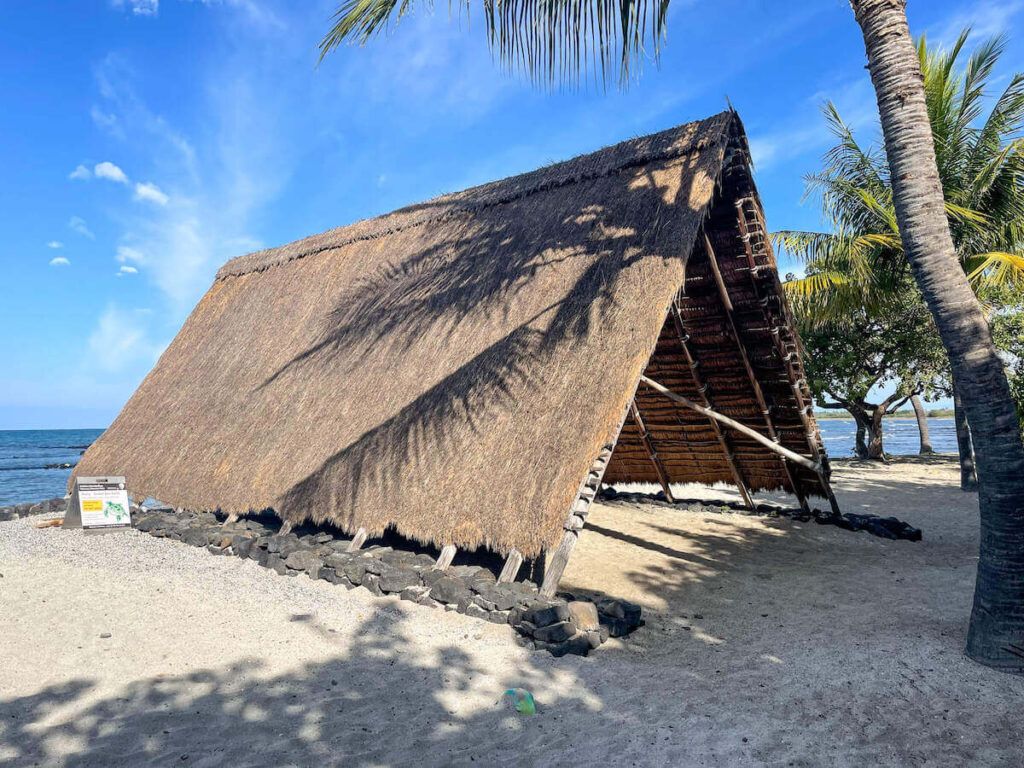 Here you will find temple ruins, fishponds, rock art, and so much more, and there are no admission fees!
8. Go Snorkeling
Kahalu'u Beach Park is the best and easiest place to go snorkeling for free! It is a protected bay filled with exotic fish and marine life and one of the top things to do in Kona, Hawaii, for free.
From tropical fish to coral, there are so many incredible things to see while you snorkel at Kahalu'u Beach Park. You might even see some sea turtles too!
9. Lava Tree State Monument
Have you ever heard of lava trees? A lava flow through this park left lava molds surrounding the trees. It is quite beautiful to see and is another one of the free things to do in Hawaii on the Big Island!
The Lava Tree State Monument located in Hilo is another Hawaii state park that doesn't require an entrance fee.
10. Sunset on the Beach
One of the things to do in Kona at night is to take a romantic walk along the beach while watching the sunset. You will see a gorgeous sunset pretty much anywhere on the island.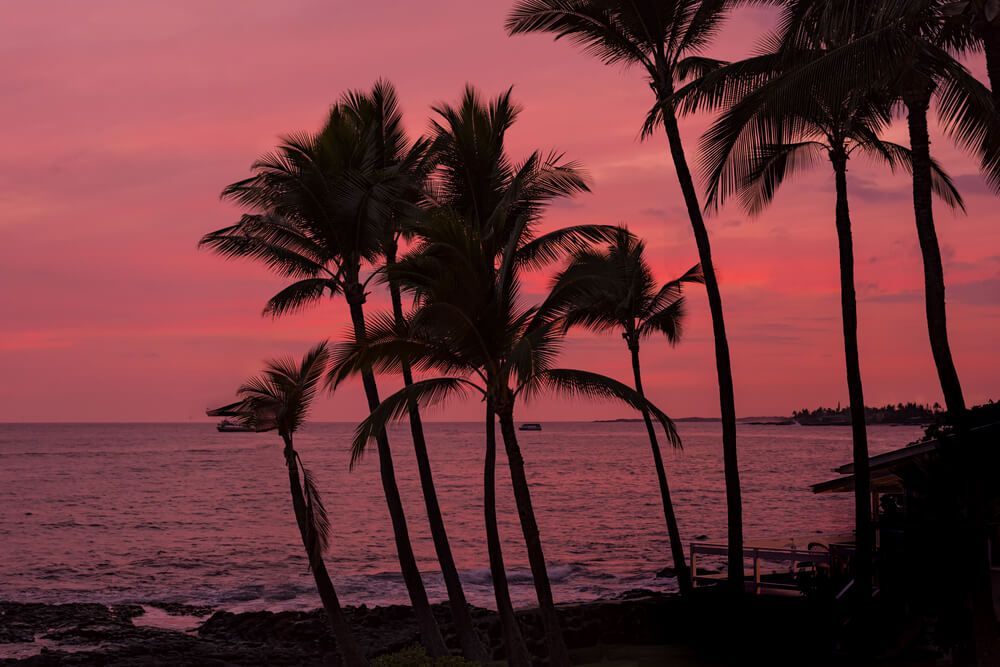 The Hawaiian sunsets are stunning, so be sure to head outside around 6:00 to 7:00 pm every night during your stay so you can catch every sunset!
11. Panaʻewa Rainforest Zoo
Head to the Pana'ewa Rainforest Zoo to experience a tropical zoo and garden all in one! It is absolutely free to visit, but donations are encouraged.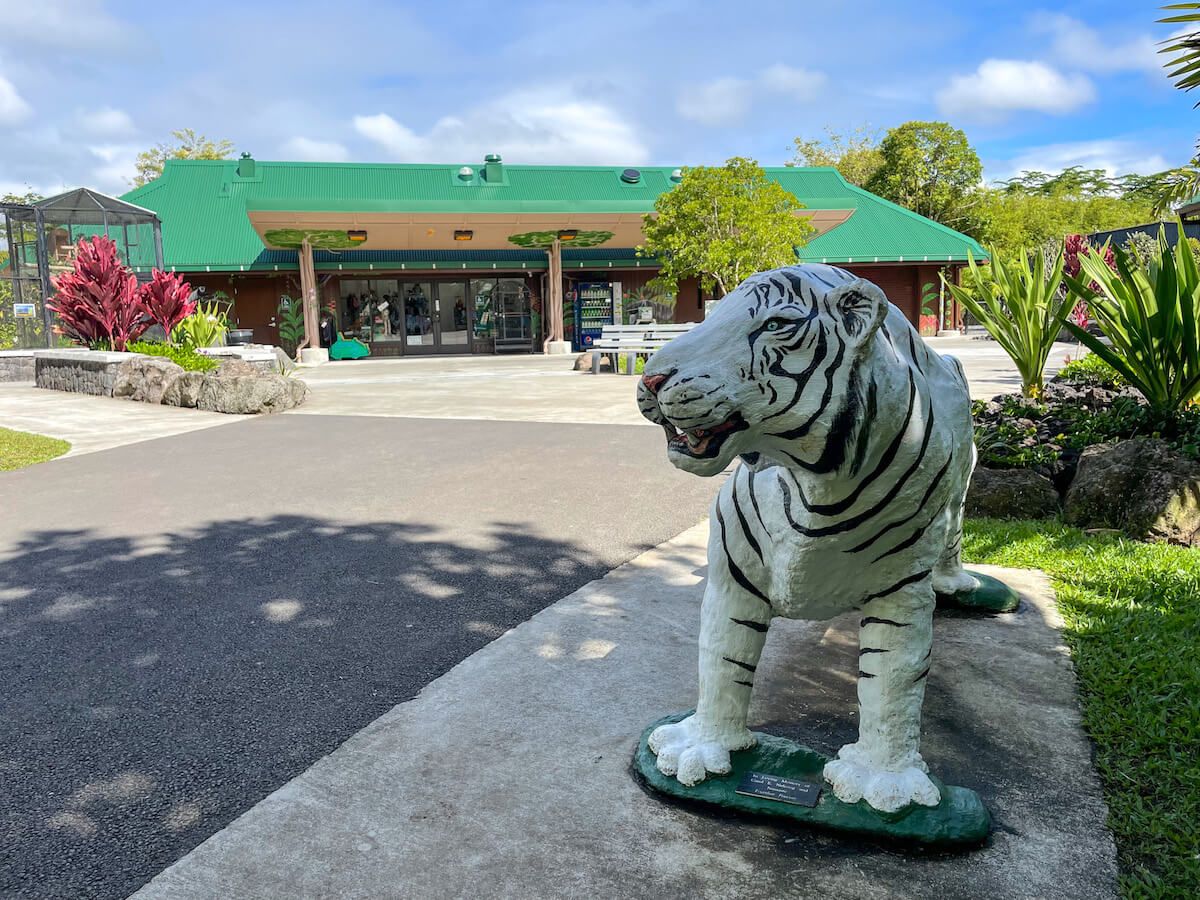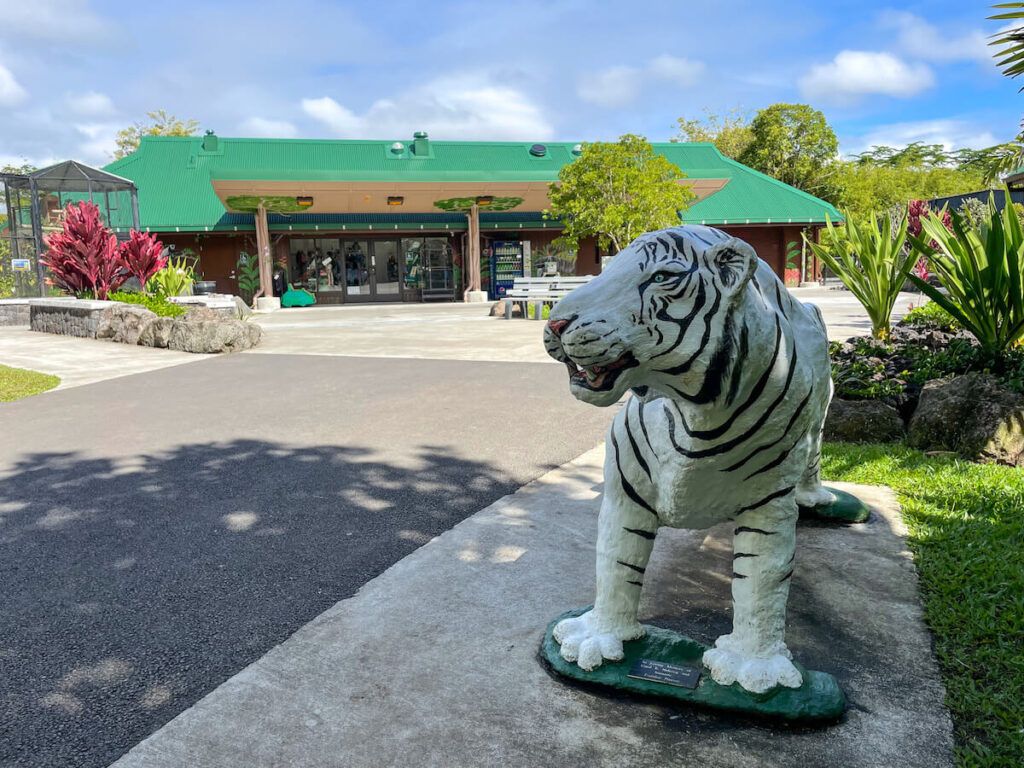 You will see a wide variety of animals in this smaller zoo. It is a fun spot to spend an hour or two during your trip.
12. Greenwell Farms Coffee Tour
Every day from 9:00 am to 3:00 pm you can get a free guided tour of the Greenwell Farms! These tours last around an hour long, and you get to see the process of how they make their coffee. Of course, there are free samples too! It's one of the many affordable Kona coffee tours.
Best Cheap Things to do on the Big Island
Here are some of the top cheap things to do on the Big Island that will help you save money and still have lots of great adventures during your vacation to Hawaii.
1. Hulihee Palace
Do you want to see where the royals spent their vacation years ago in Hawaii? Then head to the Hulihee Palace! For a self-guided tour, you can go and see artifacts at this museum for only $16.
If you prefer a guided tour, it will cost $22. It is a fun place to learn more about the Hawaiian culture too.
2. Farmer's Markets
Big Island farmer's markets have tons of great souvenirs, plate lunches, shaved ice, and more, all for reasonable prices. Going to farmer's markets is a great way to save money and support the locals too.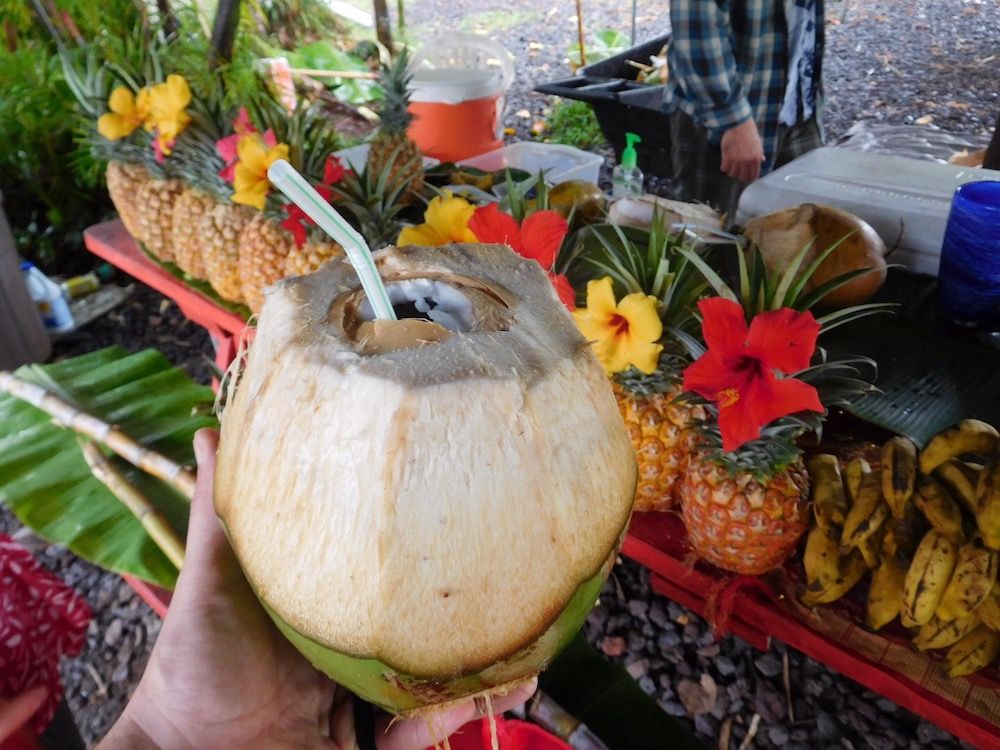 With over 20 different markets all over the island, you will be sure to find one close to where you are staying.
3. Akaka Falls State Park
It costs $5 to enter and $10 for parking, but it is definitely worth it to see the stunning Akaka Falls!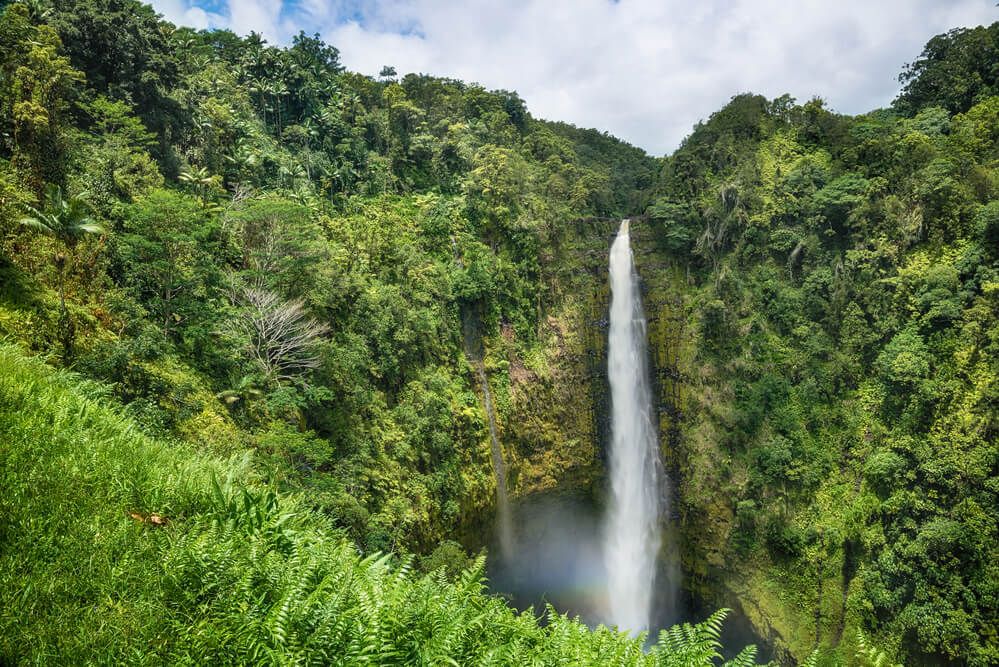 It is a short hike through a beautiful green rainforest. First off, you will see the 100-foot Kahuna Falls. Keep going, and you will reach Akaka Falls, which is 442 feet tall.
These are some of the most beautiful waterfalls on the Big Island, so be sure to check them out!
4. Botanical Gardens
There are a few gorgeous botanical gardens all over the Big Island that are a perfect place to visit if you want to explore the beauty on this island. Botanical gardens are so peaceful too!
Some of the botanical gardens are free, while others require a fee.
The Hawaii Tropical Bioreserve and Garden is $25 to visit. Here you will go through the lush rainforest to observe countless tropical plants, waterfalls, and streams along the trails.
The University of Hawaii Hilo Botanical Garden is free for visitors, but you will need to pay a $3 parking fee.
The World Botanical Gardens is another fun one to visit, and it costs $25 per person. There are so many things you can do here; you can easily spend an entire day in this garden! Enjoy the rainforest and complete their incredible maze too!
5. Hawaii Volcanoes National Park
You cannot go to the Big Island without seeing some of the volcanoes and lava! It costs $30 for one vehicle, and the pass will last for an entire week. But, they do have 5 different days where it is free to enter the park too!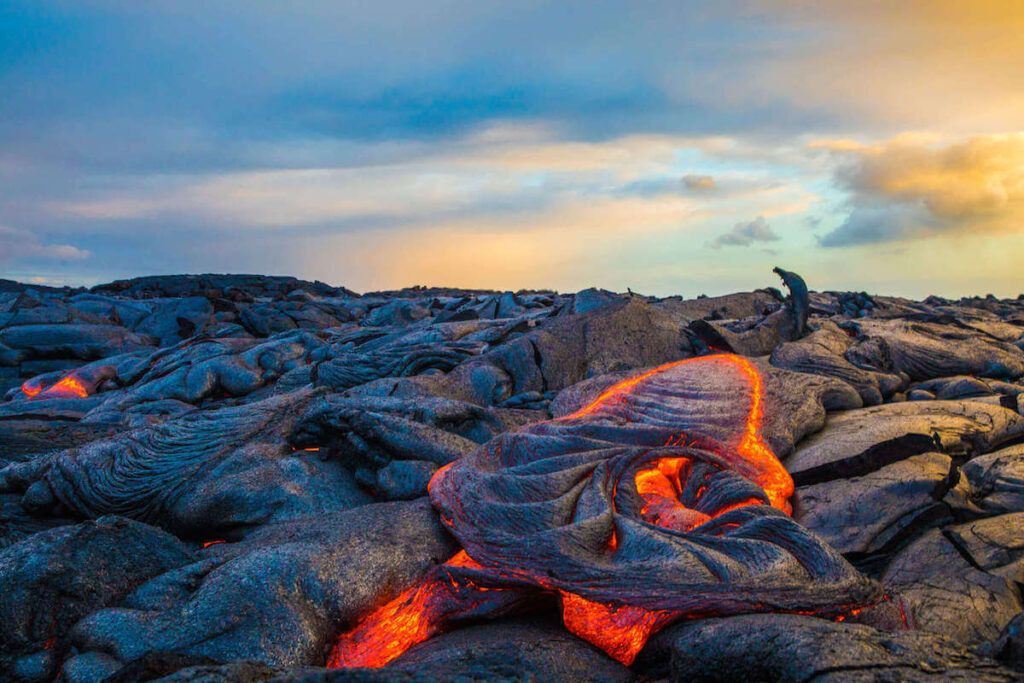 You can do many great things at Hawaii Volcanoes National Park. There are plenty of great hikes that get you close to the volcanoes. You can also do a few road tours where you drive to see the craters.
You will have a fun time learning more about Hawaii's volcanoes and taking some awesome pictures!
6. Mauna Kea Summit
Mauna Kea is one of the volcanoes on the Big Island that you will want to see at least once. You can drive any car up to the visitor center, but if you want to reach the summit, you will need a four-wheel drive vehicle.
It is at very high elevation, so it might be best to stay at the visitor center and explore at that level.
7. Kona Brewing Company Tour
If you want to try out some good Hawaiian beer, head to Kona Brewing Company for an hour-long tour. You will get some free 4oz samples during the tour as you learn all about the brewery on the Big Island as well as the process they use to make beer!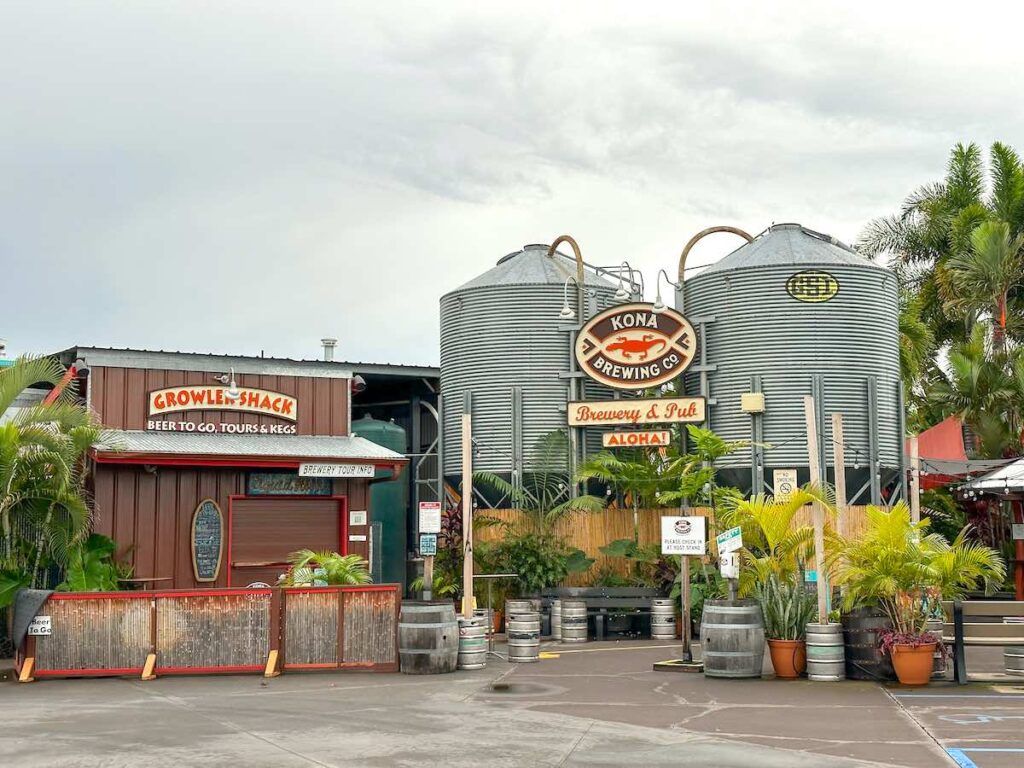 This tour at the Kona Brewing Company is $20 per person. You will find this brewery in Kona.
8. Art After Dark at Holualoa
If you want to see some local art and drink coffee, head to Holualoa on the first Friday of every month. From 5:30 to 8:30 pm, this village comes together to bring you live music, delicious food, and artwork all over!
9. Go Kayaking
Rent one of these clear-bottom kayaks and have a fun day out on the water with your significant other. It is so fun to explore the ocean and see all the marine life without going under the water!
This is one of the cheap things to do in Kona as it only costs $23! You might even see some dolphins or sea turtles under your kayak as you are out on the ocean!
10. Coffee and Chocolate Tour
For $25 per person, you can go on a coffee and chocolate tour at this farm in Holualoa. You will be greeted by the actual owner and will learn all about how coffee and cocoa are grown to produce the best coffee and chocolate bars in Hawaii.
You will get some free samples to enjoy and will also get to see how they make their natural soap too! It is a full tour of the farm that takes around three hours. It is jam-packed and full of information and is one of the best farm tours to go on!
11. Sunset Kona Salt Farm Tour
For another romantic nighttime adventure, go on the Sunset Kona Salt Farm Tour! Here you will learn the history of the farm, why salt is so important in Hawaiian culture, and their salt-making process.
After the tour, you will also have the opportunity to taste some of the salt. When the tour is finished, head back to the fire pit and watch the sunset over the ocean with your loved one. It is a simple tour that only costs $25.
12. Get Shave Ice
You can't visit Hawaii without stopping for some shave ice! You can find plenty of shave ice all over the island, with prices ranging from $4 to $10. Ululanis Hawaiian Shave Ice is located in Kona.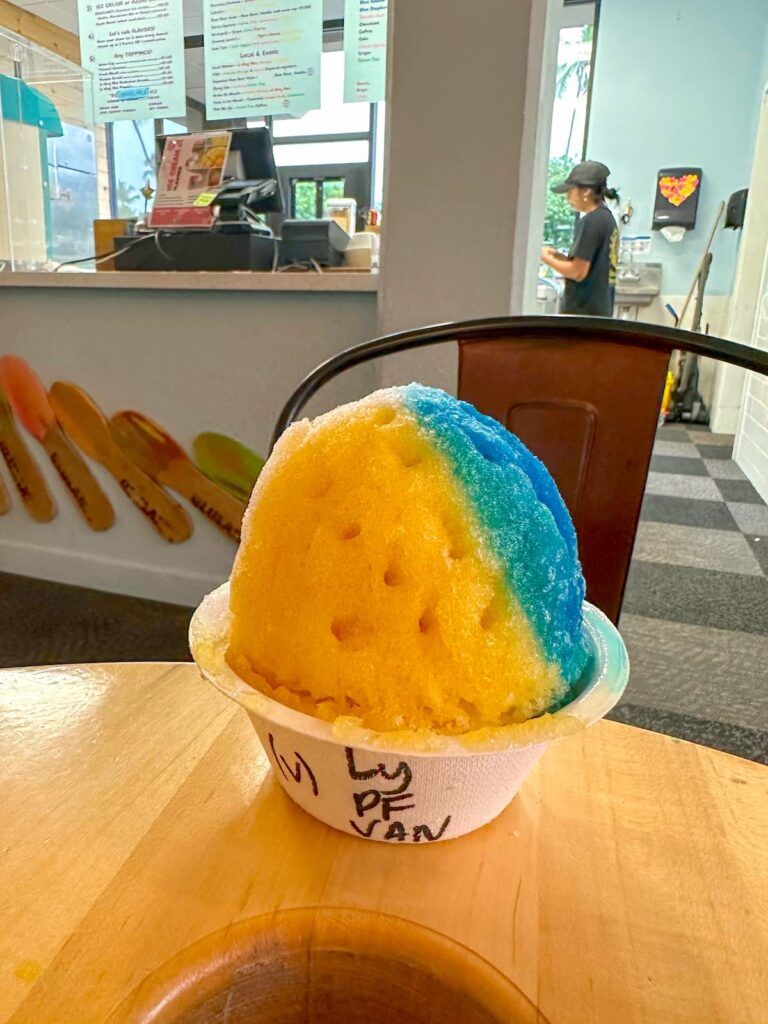 They have so many amazing flavors and toppings; it is a great place to stop when you are in Kihei.
Big Island on a Budget FAQs
What is there to do on the Big Island budget?
There are plenty of great things to do on the Big Island for free or very cheap. From exploring the state parks and hikes to watching the turtles and looking in caves, there is something fun for everyone to do!
What is the cheapest month to visit the Big Island?
Usually, the cheapest time to go to Hawaii is when there are no major holidays coming up. Typically, February or September you will find to be cheaper than other months.
Things to do in Kona Hawaii for Free or Cheap Wrap Up
You can definitely visit the Big Island on a budget! These are some of the best free and cheap things to do all over the island. Choose from any of these and have a blast during your vacation to the Big Island.