Looking for Hawaii gift ideas? Keep scrolling to check out this list of the cutest Hawaiian gifts for her!
This list of Hawaiian gifts for her contains affiliate links which means if you purchase something from one of my affiliate links, I may earn a small commission that goes back into maintaining this blog.
If you're looking for the perfect gift for a woman who loves Hawaii, look no further!
We've got the best Hawaiian gifts for women right here. From beautiful jewelry to fun island-themed clothing, we've got something for everyone.
A trip to Hawaii is on every woman's bucket list. Give her the next best thing with one of these amazing Hawaiian gifts.
If there is a female in your life who has been to Hawaii, or is planning to go, or just wants to someday, you need to check out this list of Hawaiian gifts for women.
Want to skip all the planning and just access my detailed Hawaii itineraries complete with daily schedules, fun activities, and travel hacks? Click the button below.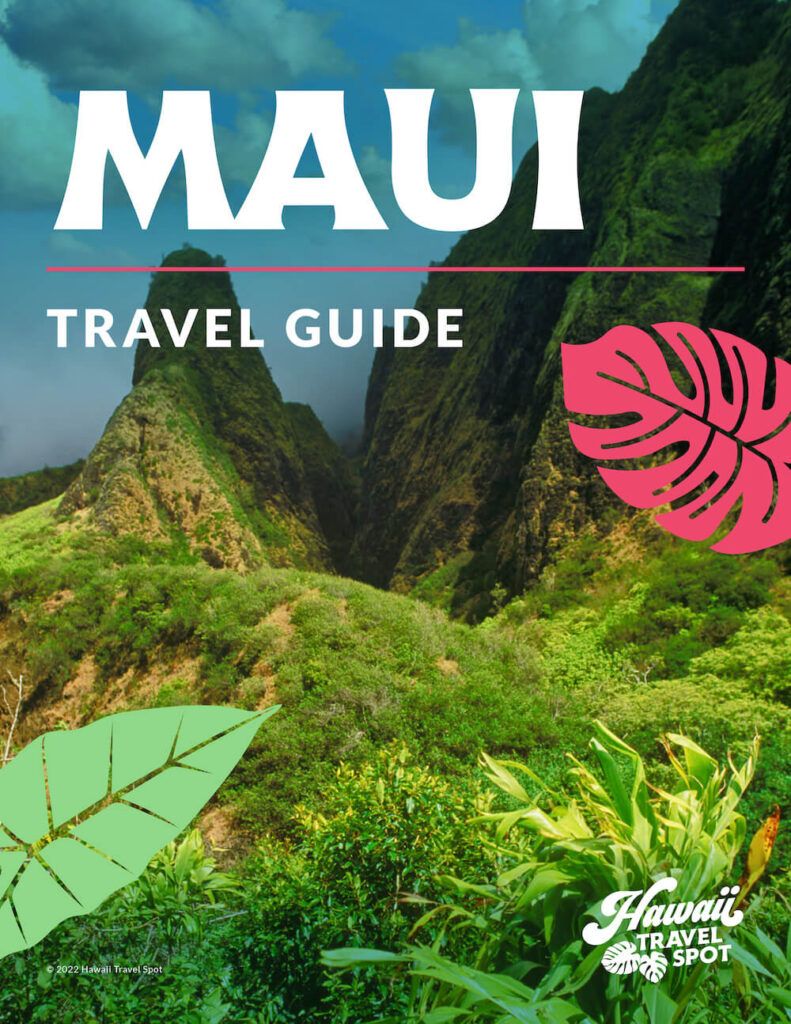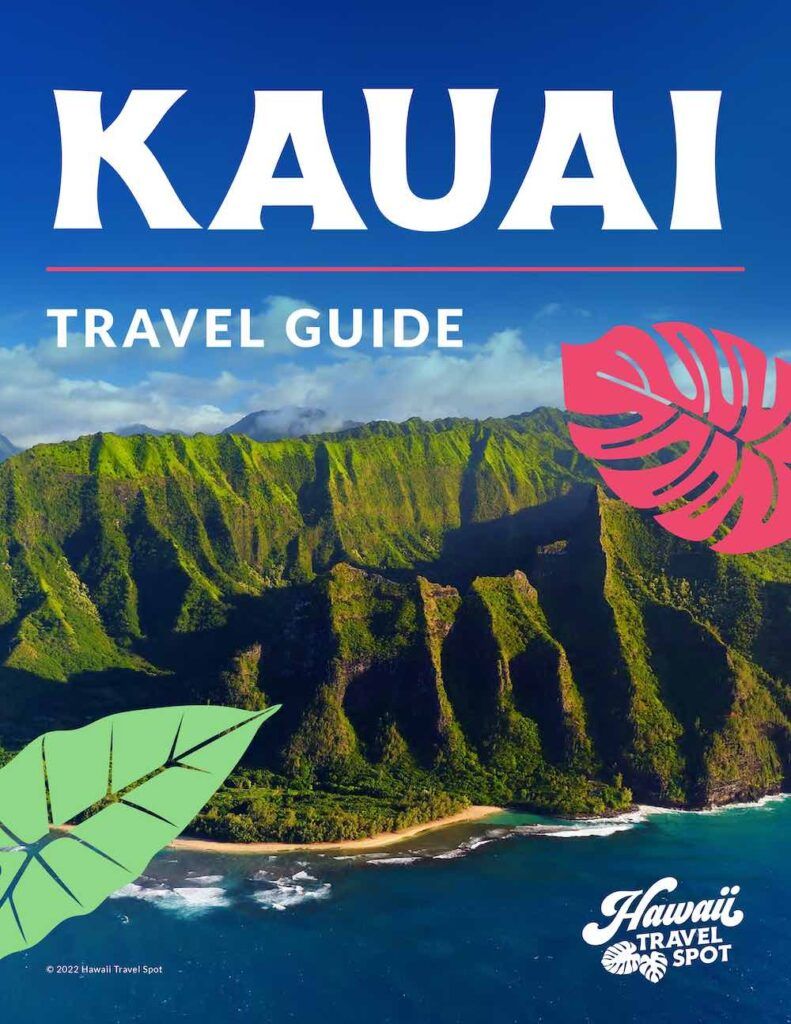 Hawaiian Snacks
While the beaches and the surfing usually take center stage, Hawaii has a unique food culture that is sure to find something to put her out of her element.
If she has been, these flavors will conjure up happy memories. If she hasn't, she'll have some idea of what she likes before even going. The following foods all make the best Hawaiian gifts.
Guave Shortbread Cookies
Hawaiian volcanic soil is incredibly fertile. This makes for a bevy of fresh produce, including tropical fruits. These Guava Shortbread Cookies are a Hawaiian spin on a classic dessert.
The pink color and the tropical flavor are sure to tickle her fancy. If you need Hawaiian gifts for Mom, look no further. Check the latest prices.
Hawaiian Host Chocolate
Hawaii has a surprisingly deep chocolate culture. In fact, Hawaii is the only place in the United States that is able to grow cacao beans, which are made into chocolate.
And what better place to get chocolate from than the only place in the States that actually grows it?
These Hawaiian Host Chocolates come in three flavors, and you get (18) 2-piece packages. Simply the perfect Hawaiian gifts for women. Check the latest prices.
Hawaiian-Themed Sandwich Cookies
Now, these cookies aren't actually produced in Hawaii. But, they look amazing, and they have Hawaii-themed decorations on them.
The Luau Hawaiian-Themed Sandwich Cookies are sure to be a hit if she wants to bring a bit of Hawaiian flair back to the Mainland. These Hawaiian-themed gifts will bring a little light into anyone's life. Check the latest prices.
Haupia Mix
While not actually native to Hawaii, the coconut is still a huge part of Hawaiian tradition.
This Haupia Coconut Pudding Mix is based around Haupia, a coconut cream pudding that is a classic dish in Hawaii. They love the flavor, and your recipient will, too. Check the latest prices.
Hawaiian Clothing and Accessories
Of course, another major facet of Hawaii is fashion. How many other states or countries have a specific shirt named after them?
There are all sorts of fashions that are as Hawaiian as you can get. And when you gift these women's fashions to someone, she will have to slow down just a little and appreciate the beauty of life. Clothing is a great source of Hawaiian gift ideas.
UH Rainbow Warriors Jacket
Starting things off a little bit out in left field, Hawaii doesn't have any professional sports teams.
Therefore the UH Rainbow Warriors have a dedicated following. This Hawaii Rainbow Warriors Zip-up jacket is the perfect way for her to declare that she is part of that following. Check the latest prices.
Hawaiian Sarong
The Hibiscus is maybe the most recognizable motif in Hawaiian fashion. Let the woman on your list feel like she's right there on Kauai with this Hawaiian Hibiscus Pattern Sarong.
Adjustable and with multiple color options, there's sure to be something to suit any woman. This is light and breezy enough without being sheer, so she can wear it in multiple settings. Check the latest prices.
Hibiscus Workout Pants
Continuing with the hibiscus theme, these Hawaiian Hibiscus Flower Workout Pants are stretchy and comfortable, but still show off the island flair.
Wear them for sunrise yoga on the beach or hiking to see a waterfall. And they're perfect to wear even back on the Mainland. Check the latest prices.
Matching Hawaiian Clothing
This is a slightly more traditional Hawaiian print dress, but there is a twist. This is part of a set, with matching shirts for men as well.
So if there is a "him" in her life, you could get them matching Hawaiian outfits, with this Made in Hawaii Couple Matching Hawaiian Dress.
Hawaii T-Shirt
Rounding out our list of clothing ideas is a T-shirt that lets everyone know exactly how she feels about being on the Mainland.
This Hawaii Is Calling And I Must Go Shirt makes it entirely clear where she would like to be. And can you blame her? It's available in multiple colors. Check the latest prices.
Hawaiian-Themed Decor
Besides the food and the fashion, Hawaii has a flourishing artistic side. With loads of history and tradition, there is no end to the variety of artistic inspiration that can be found there. And can be brought back, if so desired.
No list of Hawaiian gifts for her would be complete without some Hawaiian-themed decor.
Jellyfish Wall Art
While encountering one in the wild often doesn't end too well, encountering this Jellyfish Metal Wall Hanging will just put a serene smile on her face.
This beautiful piece of art features a jellyfish silhouette cut out of metal, and colored in serene colors. It's just waiting to be admired. Check the latest rates.
Akaka Falls Print
And it isn't all just sea-themed artwork, either. This Art Print of Akaka Falls is a print of an original oil painting.
The impressionistic-style painting is of gorgeous Akaka Falls in Akaka Falls State Park in Hawaii. It's a breathtaking view, and can be hiked to in what the tourism website describes as a "pleasant self-guided walk…" Check the latest prices.
Hawaiian Ocean Board
This next entry is beautiful and useful. The Hawaiian Ocean Board is a truly eye-catching charcuterie board. Made of food-safe resin and bamboo wood, it depicts a wave crashing up onto the wooden portion of the board.
If she serves her guests appetizers from this board, they are sure to take notice. Plus, the board can be flipped over so that the all-wooden portion can be used as a cutting board.
The seller warns that cutting on the resin will scar and mark up the resin. But it is perfectly safe to serve food on. Just not to cut on. Check the latest prices.
Gecko Ornament
Another traditional element in Hawaiian art, the gecko is found everywhere on the islands. This Gecko Ocean Wave Ornament is a beautiful ornament, with a splash of color across the front.
You even get to choose from several different color options. Additionally, a portion of each sale goes to support homeless children of Hawaii. Check the latest prices.
Personalized Christmas Ornament
Next up is this elegant metal heart with the islands punched out of the middle. What's more, if you get the Personalized Hawaii Christmas Ornament, you can add your own personal message to the girl who receives this.
Sea Turtle Paper Towel Holder
One last decor item, the Turtle Paper Towel Holder lets her add a little Hawaii flair to her kitchen, while an adorable sea turtle helps distribute the paper towels.
If this doesn't make her smile, maybe nothing will. At least when it comes to household items. Check the latest prices.
Hawaiian Travel Gear
Now, all of this fashion, food, and flair is great. But sooner or later, the pull of the islands will win out, and she will want to head out there. When that happens, make sure she has what she needs to make the trip a success.
Retro Sunglasses
These Retro Sunglasses are not only helpful in blocking the sun's rays, but also quite stylish. She won't just be protecting her eyes, she'll be looking chic while she does it. Check the latest prices.
Hawaii Travel Journal
A trip to Hawaii will be packed with so many activities, trying to remember them all is next to impossible.
Set her up with the Hawaii Travel Journal so that she can record all of her amazing experiences during the trip. A travel journal is the most personal souvenir and is certain to be treasured. Check the latest prices.
Makeup Bag
Of course, while she is traveling she will need something to carry her cosmetics and toiletries in. This Hawaiian Surfer Retro Palm Trees Cosmetic Bag is the only option to even consider.
Besides being roomy, it looks amazing. She might just start looking for matching baggage, who knows? Check the latest prices.
Pineapple Luggage Tag
Baggage carousels might just be the least enjoyable part of any airport. Help her brighten hers up a bit while accenting her bags with the Aloha Pineapple Luggage Tag.
These are elegant and stylish, while still sporting that island flair. The listing is for one tag so keep that in mind if you want to do a set. Check the latest prices.
Glittery Sleep Mask
One last thing she's going to want. Travel tends to be disastrous to proper sleep. This Glitter Hawaii Sleep Mask will help her even the odds against her ever getting enough sleep. Plus, each one bears a fun travel-themed slogan.
And the masks serve more than one purpose. Not only do they block out light, but they send a clear signal to anyone around that she is sleeping, so leave her alone. Unless she has kids. Check the latest prices.
Hawaiian Gifts for Her Wrap Up
And there we are. If any ladies in your life are obsessed with the Island State, you now have plenty of options next time she needs a gift of some sort. Really, the only problem you have left is how to just pick one. Or two. Or three.