Looking for Hawaii gift ideas? Keep scrolling to check out this list of the cutest Hawaiian gifts for him!
This list of Hawaiian gifts for him contains affiliate links which means if you purchase something from one of my affiliate links, I may earn a small commission that goes back into maintaining this blog.
Planning a trip to Hawaii? Make sure you check out our amazing selection of Hawaiian gifts for him first!
From island-inspired apparel to beautiful artwork, we have something for everyone who loves Hawaii.
Our unique and authentic gifts are perfect for anyone who wants to bring a piece of the islands home with them.
You can almost smell the salt water and feel the sand between your toes when you browse through our collection of Hawaiian gifts.
Whether you're gearing up for your next trip or just dreaming about your last one, these items are sure to remind you of the best vacation you ever had.
Keep scrolling to check out these Hawaii gift ideas for men!
Want to skip all the planning and just access my detailed Hawaii itineraries complete with daily schedules, fun activities, and travel hacks? Click the button below.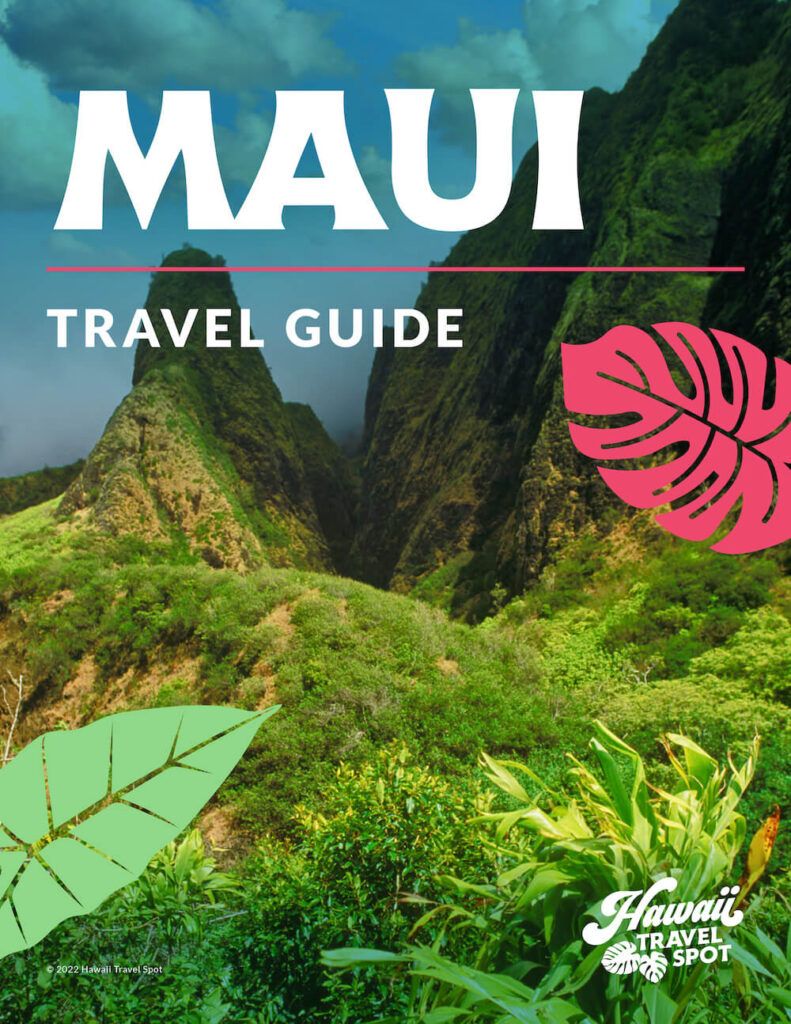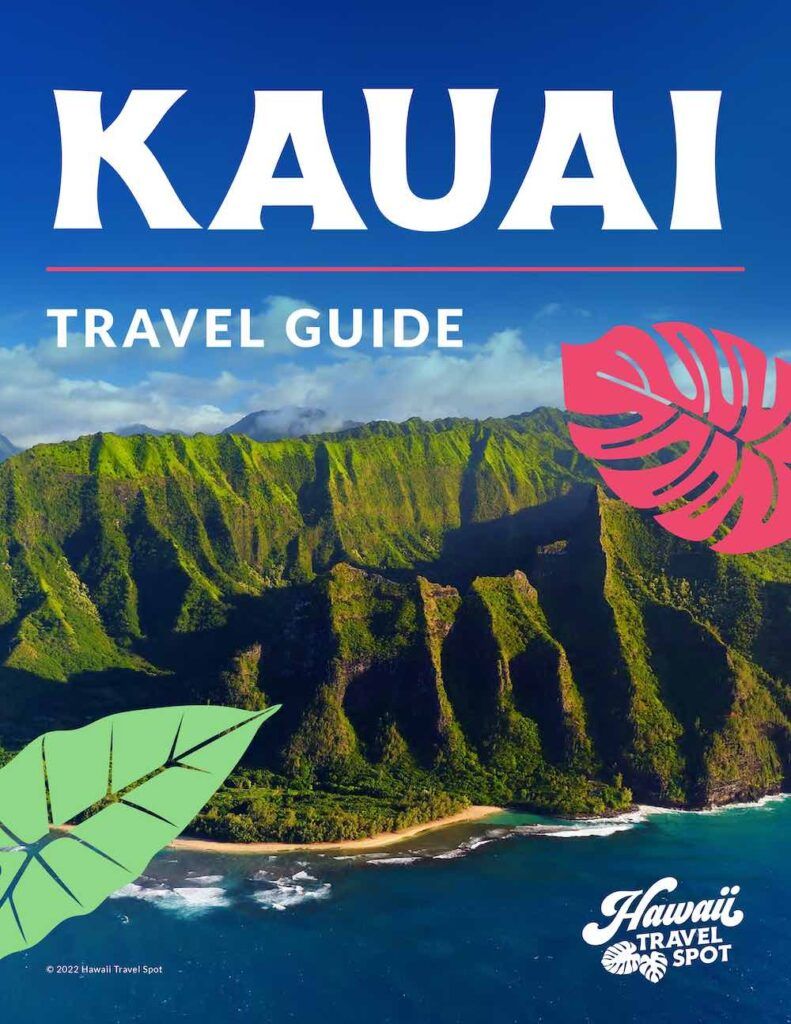 Hawaii Snacks
Some people go for the beaches, some people go for extreme sports, some go for the amazing natural environments.
But everyone is about the food, once they've tried it. These snacks will help recall those breezy island snacks and meals. Or if he hasn't been yet, they will help prepare him for what sorts of flavors he can expect.
If you're looking for Hawaiian gifts for him, this should be your first stop.
Tuna Jerky
Of course, being a series of islands, Hawaiian cuisine is largely centered around seafood. While there are a few active cattle ranches on the islands, most beef has to be imported from the Mainland. This makes it more costly, and less plentiful.
On the other hand, Tuna jerky is a staple there, and many people who have tried it actually prefer it to beef jerky! This Tuna Jerky Sampler offers five different flavors of tuna jerky: Original, Peppered, Teriyaki, Lemon Salt, and Sriracha. Check the latest prices.
Freeze-Dried Pizza from Hawaii
This next one is going to sound odd. Freeze-dried Pepperoni Pizza is a real thing, and a lot of people really enjoy it.
If he's hesitant, well, being open to trying new things is a big part of a trip to Hawaii. Just be careful. Those that do try it tend to rave about it. Check the latest prices.
Tiki Bar Chocolate
Hawaii actually has a great deal of quality chocolates available. The Tiki Bar Chocolate Bars combine three different classic Hawaiian flavors into chocolate bars.
You get an assortment of four of them with this pack. Flavors include Macadamia, Hawaiian sea salt and caramel, and Mochi crunch. Check the latest prices.
Coconut French Toast Mix
Breakfast in Hawaii is a serious affair. They blend classic breakfasts with island flavors to great effect.
This Creamy Coconut French Toast Mix offers up a tropical spin on a breakfast known across the country. Help him start his day off right with a little island flair. Check the latest prices.
Poi
Poi is a classic Hawaiian dish. It's basically Taro root ground up and mixed with water to form a type of paste. From there, it can just be eaten straight.
You can get this Hawaiian Poi for a taste of what may be the most Hawaii food ever. It's said to complement the smoked Kalua pork perfectly.
The smoky flavor of the meat and the tang of the Poi are a perfect match. Check the latest prices.
Hawaiian Clothing and Accessories
Hawaii has a clothing culture like nowhere else. Their signature shirt, the Hawaiian shirt, is a global favorite. But it doesn't stop there. There is a whole range of Hawaiian-style or Hawaiian-inspired clothing available.
Hawaiian Polo Shirt
And starting us off is a slight twist on the traditional Hawaiian shirt, with the Hawaiian Print Aloha Performance Polo.
Ordinarily a button-down, this shirt features a classic hibiscus pattern, but this time in a polo shirt. If you want a Hawaiian polo shirt or Hawaiian golf shirt for men, this is ideal. Check the latest prices.
Tapa Print Shirt
Right on the heels of that, we have the Traditional Tapa Hawaiian Shirt. The classic, what more can be said?
Although this one is a bit more understated than some, which isn't the worst thing on the planet. Dress him up in a classic with this shirt. Check the latest prices.
Aloha Aina T-Shirt
Here we have a shirt that is very Hawaiian, but in a different way. The Hawaiian people are traditionally very environmentally-conscious. Living on an island means sustainability is not just a good idea; it's a must.
Meaning "love of the land," this Aloha Aina T-Shirt has a quote from George Helm, Hawaiian activist. For anyone who wants to care for the planet, this shirt is a perfect Hawaiian-themed gift. Check the latest prices.
Couple Matching Shirts
Now back to the more traditional Hawaiian shirts. This Made in Hawaii Couple Matching Hawaiian Shirt is a fantastic Hawaiian gift for him.
You can even get the matching dress for her, if there is a her in his life. Check the latest prices.
Hawaiian Foodie Shirt
And moving back to the food realm once more, this shirt lets him proudly declare his love for all foods Hawaiian. The Hawaiian Foodie Shirt might just be the ultimate Hawaiian T shirt for men. At least, if he loves food, it is.
Just be warned, if he's tried any or all of these foods, he's going to want to spend some time talking about it once he sees this tee. Check the latest prices.
Hawaiian-Themed Decor
Another great thing about Hawaii is all of the amazing art that stems from it.
Whether actual Native Hawaiian art, or simply pieces inspired by the culture, it would look at home on most any wall. Some of the greatest Hawaiian-themed gifts come from their artistic history.
Surf Map
Whether a dyed-in-the-wool surfer or just someone who would happily stay up all night watching an Endless Summer marathon, this World of Waves Surf Map is a great Hawaiian gift idea. Because no surfing enthusiast could ignore Hawaii's contributions to the sport. Check the latest prices.
Hawaii State Flag
This next one might be a great conversation piece. It could be mistaken for Great Britain or Australia, to name a couple, but this flag is all Hawaii.
It's the Hawaii State Flag on a Pallet, and it makes a wonderful complement to a room's decor. Plus, it shows off love for this amazing state. Check the latest prices.
Hawaiian Island Sign
This next one is simultaneously more recognizable and more understated. This Wooden Hawaiian Islands State Sign is elegant and subtle, but still declares his love for the Islands.
This would look at home on the wall in a man cave, or out in the living room. Not for the deck or patio, though. These are designed to be displayed indoors only. Check the latest rates.
Life is Better in Hawaii Sign
This one is pretty on the nose. If he loves Hawaii, this Life is Better in Hawaii Sign is a perfect Hawaiian gift idea. The sign really says it all. Plus it has a vintage feel that looks very good on the wall. Overall, it conjures keen images of Hawaii. Check the latest prices.
Surfboard Wall Hanging
Speaking of Hawaiian gifts for men, this Surfboard Turtle Wall Hanging is amazing. A real wood surfboard with a beautiful turtle painted on the side, it declares a true affinity for Island culture. The creator will even work to customize this piece for the customer. Check the latest prices.
Hawaii Wall Decor
And if the throwback feel of the Life is Better in Hawaii sign appealed to him, you have to consider this Hawaii Wall decor.
A series of four vintage-looking Hawaiian surf posters. They fit right in with the other sign, in fact. It could all be incorporated into a man cave with vintage Hawaii- style decor. Check the latest prices.
Hawaiian Travel Gear
Now spending all this time talking about Hawaii, and thinking about Hawaii, maybe remembering Hawaii is all well and good. But nothing beats actually going to Hawaii.
So if any of the men in your life are planning a trip, these essential travel items would make for some really spot-on Hawaiian gifts for him.
Polarized Sunglasses
Sun. It permeates every aspect of Hawaiian life. Whether at the beach, out on the water, or even up hiking in the mountains, the sun is always there. So a good pair of Polarized Sunglasses isn't an option; it's a need. Especially if he plans to go out on the water.
Not only do the sunglasses cut down on brightness, but the polarized lenses also reduce glare from sunlight reflected off the water. Check the latest prices.
Hawaiian Luggage Tags
And when traveling to Hawaii, there's going to be a lot of luggage. Luggage that he won't want to lose. This 2 Pack of Luggage Tags is just the thing to help him spot his bags from a distance.
Plus, the blue hibiscus flowers offer up a good-looking tag to complement his baggage. Check the latest prices.
Toiletry Bag
Another thing he is going to need to keep handy is a Toiletry Bag. The flight is a long one, and when traveling, sometimes he'll need to seize the opportunity to freshen up when he can. This kit has plenty of room and an extra-long zipper to make packing it easier and more convenient.
This means it can hold items that an ordinary toiletry kit would struggle with or be unable to hold. Check the latest prices.
Bucket Hat
And then there is the matter of the sun, again. Sunglasses are a necessity, but they can't prevent overheating or sunburn. Sunblock is good, but it's still not the most effective way to avoid sun-related damage.
When it comes to Hawaiian hats for men the Sun Protection Floppy Visor Bucket Hat is just what the doctor ordered. More specifically, the dermatologist. Check the latest prices.
Hawaiian Gifts for Him Wrap Up
And there we are. If there is a Hawaii-loving man in your life, this list of gifts offers you tons of choices.
Whether he's into food, or great wall art, or even just loves shirts, you are sure to find some Hawaiian gifts for him here. The problem might just be that you find too many.