Looking for amazing Maui nightlife? Keep scrolling to see where to find the best Maui bars worth checking out!
This list of where to find the best bars on Maui contains affiliate links which means if you purchase something from one of my affiliate links, I may earn a small commission that goes back into maintaining this blog.
Visiting Maui and looking for a good time?
Maui, the Valley Isle of Hawaii, known for its gorgeous beaches, pineapple farms, Haleakala Crater, humpback whale migrations, and breathtaking sunsets, is also home to some of the best nightlife in Hawaii.
Our list of the best Maui bars will make your trip more fun and exciting. You won't want to miss out on any of these places – they are all unique and offer something different.
With everything from farm-to-table cuisine to classy bars, sports bars, party bars, and laid-back beachside bars, Maui has it all.
To make your Maui trip more fun, we have compiled a list of some of the most happening and fun Maui bars that is sure to be handy on your next trip.
Keep scrolling to check out the best places for nightlife on Maui!
Don't have time to read a bunch of Hawaii blog posts and reviews? Here are some of our top picks for visiting Maui.
Popular Maui Tours/Activities
Favorite Maui Resorts/Hotels
Hyatt Regency Maui (this has a swim-up bar and tons of amazing amenities)
Andaz Maui (this is a luxury resort with the best luau on Maui)
Honua Kai Resort & Spa (this is one of our personal favorites because there are tons of pools and there are condo options)
Want to Rent a Car in Hawaii?
One of the best places to rent a car in Hawaii is Discount Hawaii Car Rental because they get the best rates from top national companies like Alamo, Dollar, Thrifty, Avis, Enterprise, Budget, and Payless.
Want to skip all the planning and just access my detailed Maui itinerary complete with daily schedules, fun activities, and travel hacks? Click the button below.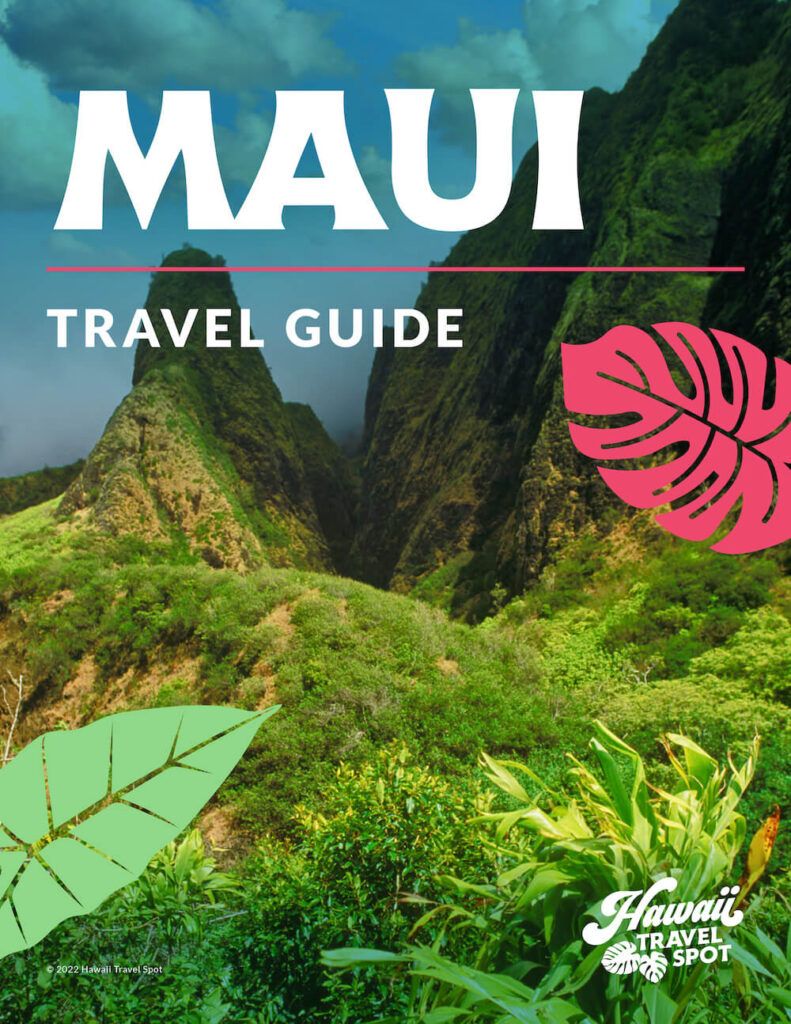 14 Best Bars on Maui
Kohola Brewery
A true hidden gem in Maui's industrial area, the Kohola Brewery in West Maui Center is one of the very few places that combine great brews, local food, and Trivia Nights!
The microbrewery serves some of the Island's most popular drinks, such as Red Sand Amber Ale, Lokahi Pilsner, and Lahaina Hazy. If these are not for you, try the bar's take on the classic Moscow Mule called Maui Mule.
Although finding the Lahaina sports bar might be a bit of a hassle, it is well worth it. The spacious and open-air bar plays sports on TV and has spacious seats.
The bar itself has only a small assortment of snacks to go with its drinks, but if you are hungry, you can take a short walk across the railroad tracks to Food Truck Venue. Pick your favorite dishes, carry them back to the bar, and have them with your choice of drink.
910 HI-30 #55, Lahaina, HI 96761
The Sly Mongoose
A trip to Maui wouldn't be complete without a visit to Sly Mongoose, one of Maui's coziest dive bars. If you are on a budget, this little bar is one of the best to experience Lahaina nightlife in a no-frills atmosphere.
Sit by the bar with a mug of beer and listen to some exciting stories told by the friendly local people, hang out with the dogs and puppies that sometimes accompany their owners, watch baseball or hockey, or listen to the enthralling live music.
The bar also has happy hours for beers, mixed drinks, and shots. Don't forget to try the root beer shots, which are supposed to be a delight! The Bloody Marys and special Margaritas made from scratch are among the best on Maui.
1036 Limahana Pl #3h, Lahaina, HI 96761
Hyatt Regency Maui Grotto Bar
Located by the pool area of Hyatt Residency Club, Maui, Hyatt Regency Maui Grotto Bar is in a man-made rock grotto with two pools and a roaring waterfall. If you are taking a dip in the pool, you can just swim up to the bar for a drink!
This is one of the unique Lahaina bars that serves some of the best Con Lychee and Mango Banana Rush, as well as a perfectly concocted Lava Flow. There is also the usual range of beers, wines, and mixed drinks to try if you want to play it safe.
The Fish and Chips, Maui Street Tacos, and Nachos (which are HUGE) are must-haves.
200 Nohea Kai Dr, Lahaina, HI 96761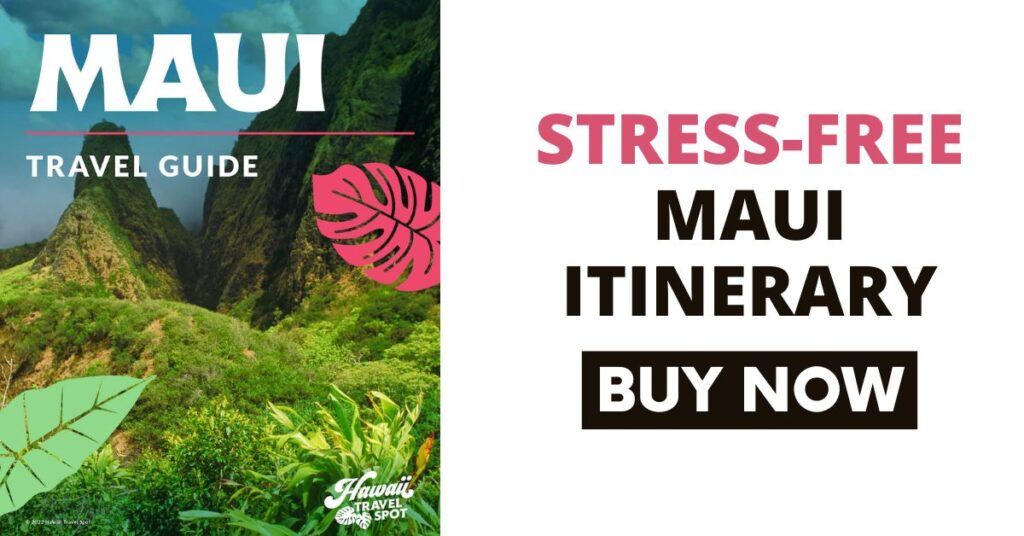 South Shore Tiki Lounge
You won't come across a single Maui website that doesn't sing the praise of the South Shore Tiki Lounge.
As one of the best tiki bars in Maui, it serves the best drinks in a setting that sports the typical tiki surfboard style decor that is complete with a thatched roof and bamboo bar.
Art shows are held here monthly to attract a discerning audience, while the laid-back lanai seating, late-night dancing, and entertaining live music draw in people of all ages and tastes.
Between freshly blended strawberry Lava Flows, Mai Tais, Daiquiris, Lychee-watermelon Martinis, and more, the bar is fun for every occasion, whether it's a family evening with the kids or a late night with your better half.
The enormous chili-cheese hot dog and award-winning pizzas are both worth a trip here all on their own.
1913-J, S Kihei Rd, Kihei, HI 96753
The Alaloa Lounge
For an upscale and refined night, head to Ritz Carlton's Alaloa Lounge and be welcomed by the impeccably attentive staff and live music. Formerly known as the Lobby Lounge, this is one of the fanciest Maui bars you'll find.
If you enjoy whale watching, head there between December and April and relax with a custom cocktail, signature sushi, and sashimi while the whales swim about in the sea in front of the bar.
The lounge has a limited yet flavorful food menu with items like pizza, steak, Huli and Huli chicken; and an extensive bar menu (try the Ritz Mai Tai with a cheese and meat platter).
1 Ritz Carlton Dr, Lahaina, HI 96761
Maui's Life's a Beach
Voted the Best Sunset Cocktail Spot in Kihei, this happening beach bar offers some of the most stunning views of sunsets on Kalama beach!
Combine that with sports game screenings, happy hours, open nights, live music by reggae bands, and karaoke five nights a week, and it's easy to see why it's voted the best.
Located across the street from Kalama Park in Kihei, this watering hole is known as one of the best bars in Kihei for its jumbo-sized drinks and friendly local crowd.
Visit the Maui beach bar and enjoy a friendly game of pool or foosball with your favorite cocktail or a stiff drink, and delicious Mexican food. Ask the waiter for their daily food and drink specials to try the classic Maui drinks here.
1913 S Kihei Rd, Kihei, HI 96753
Wai Bar
Don't be fooled by the simple black decor; Wai Bar is one of the most happening bars in all of Maui.
Located on Market Street, Wai Bar offers a fine collection of beers, wine, tequila, rum, and cocktails and a simple ambiance for a night out with your friends or family. Friendly bartenders and quick service make it the perfect place to go to experience the best nightlife in Maui!
The classic Mai Tais, Maui Mule, and Manhattan are all delicious options at this joint. Although the bar does not serve food, fantastic Maui specialty drinks make up for it. Visitors are free to carry takeout from a nearby restaurant with them and enjoy it here.
45 N Market St Unit B, Wailuku, HI 96793
Monkeypod Kitchen
Want to try an authentic Hawaiian Mai Tai with a thick layer of Lilikoi (passion fruit) foam? Head to the Monkeypod Kitchen, one of the best bars in Maui to experience authentic Hawaiian culture in a casual setting. Many Maui visitors consider the drink to be one of the best Mai Tais in all of Hawaii.
Aside from the creative cocktails, its lively setting and great outdoor seating make it a popular spot to enjoy the Wailea nightlife.
The Coconut Corn Chowder, Homemade Pasta, Seared Ahi Tuna, Pork Tacos, Pumpkin Patch Ravioli, Jalapeno Mashed Potatoes, Roasted Chicken Wings, and Pineapple pizza are some of the best dishes served here. Finish up with the delicate Strawberry Cream Pie for dessert.
Visit the place during Happy Hours and stay till evening to be bedazzled by the bright lights.
10 Wailea Gateway Place Kihei, HI 96753
Three's Bar & Grill
With indoor and outdoor patio seating surrounded by Hawaiian trees, Three's Bar & Grill is one of the most happening Maui bars.
Experience the amazing nightlife in Kihei with comedy shows, salsa, and other entertainment while munching on fusion foods from Southwestern, Hawaiian, and Pacific Rim cuisines!
Jambalaya (the Creole and Cajun rice dish), beer can chicken, kalua pork nachos, green papaya salad, sushi rolls, and garlic noodles are some of the best dishes served here. The quesadillas served with peanut slaw and pineapple chutney are another fan favorite.
Pair your food with the traditional Mai Tai or a couple of beers, and finish with the Hawaiian lilikoi cheesecake and mango or key lime tart for dessert. Other popular drinks include the Serrano Hibiscus Rita (hibiscus pepper drink), Lilikoi Maui Mule, Dragonberry Mojito, and D'lime in D'coconut.
1945 S Kihei Rd Suite G, Kihei, HI 96753
Maui Brewing Co.
The hour-long tour of the brewhouse Maui Brewing Co. is a must when in Maui. Explore the brewery and taste some sample ciders, wines, beers, and Hawaiian cocktails.
Some popular drinks here are the coconut Imperial Porter, lemongrass Saison, pineapple Mana, and Bikini Blonde. Take advantage of the daily happy hours and settle in to play board games with your group.
You can choose between indoor and outdoor seating based on your preferences and the weather. The place has a beautiful patio, and the tasting room has a stunning ocean view.
A gourmet lunch menu that includes a variety of craft pizzas, salads, sandwiches, and fish tacos is available at the food truck.
605 Lipoa Pkwy, Kihei, HI 96753
Hula Grill
With delicious seafood options across American, Polynesian, and Hawaiian cuisines; live music; and an open-air beachy atmosphere, the Hula Grill is one of the top picks when it comes to experiencing authentic Kaanapali nightlife.
What makes it particularly impressive and one of the best beach bars in Maui is the barefoot bar by the sea.
You can enjoy your favorite Maui Mules, Mojitos, Pina Coladas, Mai Tais, and a wide range of wines with your feet in the sand. If you are looking for some hydration, they serve one of the best local kombucha and coconut water.
Firecracker fish, fish tacos, pulled pork or fish sandwich, chicken tenders, and the fish of the day will make your meal perfect! The macadamia nut ice cream with oreo cookie crust and Hula Pie are just the icings on the cake.
2435 Kaanapali Pkwy, Lahaina, HI 96761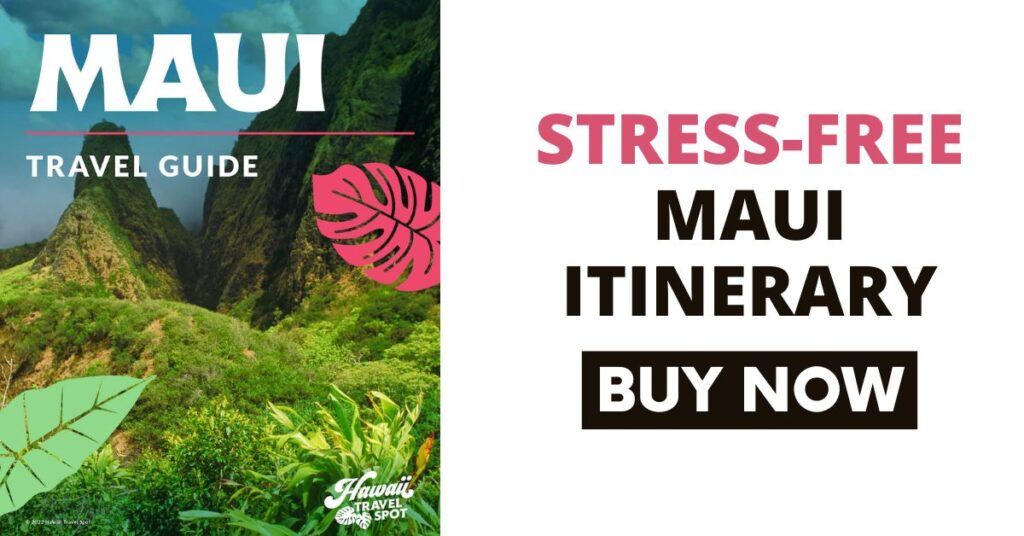 Sansei Seafood Restaurant & Sushi Bar
If you like sushi, seafood, or Japanese cuisine in general, this place is a must-visit on your Maui trip! The sushi here is traditional and flawless with a perfect combination of flavors.
Pair a Rainbow Roll, BGB King Salmon roll, Miso Butterfish, or dynamite shrimp with a mango martini or lychee drink to experience Maui's take on Japanese seafood cuisine.
If you visit the place during happy hour, you can avail free karaoke and amazing discounts on food and drinks. Sansei Seafood Restaurant & Sushi Bar offers a relaxing and retro atmosphere.
You usually need to make reservations beforehand to get a table at most Maui bars. But worry not if that isn't possible, as the bar stand here is excellent for having a fun interaction with the staff and locals while you wait for your table.
1819 S Kihei Rd Building "A, Kihei, HI 96753
Leilani's on the Beach
Head to Leilani's for a traditional Hawaiian experience and great American food. Relax with a refreshing, Freshly Squeezed Mai Tai and a plate of Fish Tacos as the sun sets majestically before you.
Plantation Mule with gluten-free vodka, Moloka'i Margarita with silver tequila, Kanikapila Kooler with coconut rum, and the Lava Flow (Their classic take on Piña Colada with strawberry purée) are all drinks you need to try here.
Start your visit with coconut shrimp, calamari strips, and a tartar or cocktail sauce of your choice (Orange tartar is quite popular here). The Parmesan-crusted fish of the day, the Seafood Hot Pot, Ono, Prime Rib, sesame-crusted Ahi, and the Beachside Cheeseburger are perfect for your main course.
Finish up with the traditional chocolate cookie crust, Hula Pie. It's topped with delicious macadamia nut ice cream to make it a Maui crowd favorite.
The colorful chairs and tables add a splash of vibrant hues to your evening. Best of all, Leilani's offers the most glorious ocean view since it's right on the beach!
2435 Kaanapali Pkwy, Lahaina, HI 96761
Kahale's Maui's Local Dive Bar
Kahale's is Maui's legendary dive bar that offers one of the longest happy hours in Maui (10 a.m. to 5 p.m.). It is the coziest spot on the Island, with a laid-back atmosphere and great drinks.
Easy enough to find in the BARmuda triangle in Kihei, it's the perfect place to rock out with locals to seventies classics on a small dance floor. The bar is usually pretty crowded but has the cushiest and most lively atmosphere to let your hair down for a night!
Between Angry Orchard, Corona, Bikini Blonde, Heineken, and Bud Light, Kahale's offers a wide range of beers. Although the bar does not offer much food apart from mini snacks, you can always get some takeaway from one of the many restaurants in the complex.
Known for its foosball and moderately priced cocktails and beers, this place is easy on the wallet and perfect for a good time.
36 Keala Pl, Kihei, HI 96753
Best Maui Nightlife Wrap Up
Party all night long at a beach bar, enjoy a classy drink at one of the lounges, or spend your time drinking beer and chatting up the locals at one of the dive bars.
There are plenty of options when you need a drink in one of the Maui bars, so don't hold back! Just shake off your hangover with a traditional kombucha at one of the many beautiful beaches.