Are you planning a trip to Oahu and are looking for luaus in Waikiki? Keep scrolling to check out this honest Diamond Head Luau review!
This honest Diamond Head Luau Review was written by Marcie Cheung (a Hawaii travel expert) and contains affiliate links which means if you purchase something from one of my affiliate links, I may earn a small commission that goes back into maintaining this blog.
As a former professional hula dancer, I LOVE going to luaus in Hawaii. And there are tons of luaus on Oahu worth checking out.
On my most recent trip to Oahu, I had the opportunity to experience the Diamond Head Luau at Waikiki Aquarium.
Keep scrolling to check out my honest review to know if it's the best Waikiki luau for your next trip to Oahu!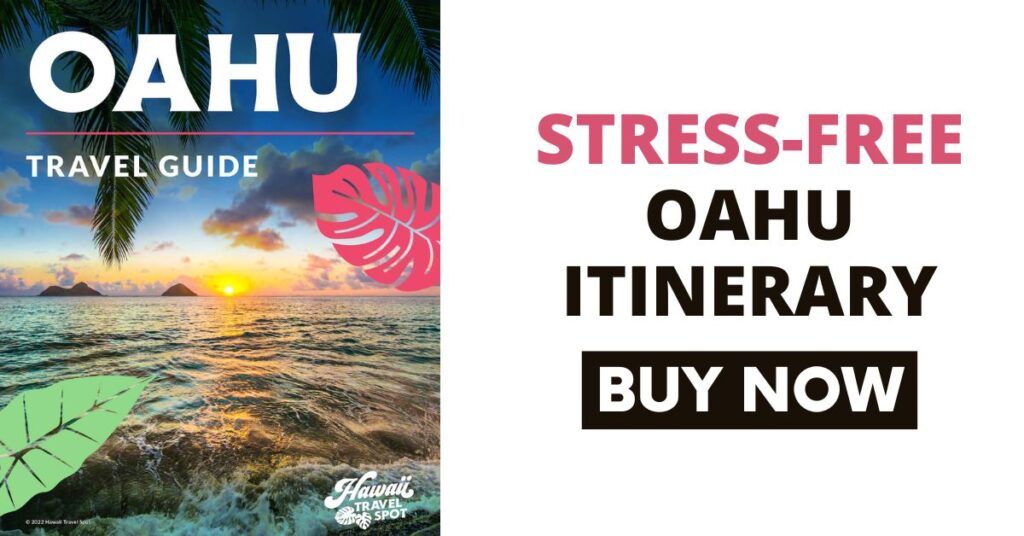 Where is the Diamond Head Luau?
The Diamond Head Luau is super cool and it's right at the Waikiki Aquarium, on the Diamond Head side of Waikiki. The address is 2777 Kalākaua Ave, Honolulu, HI 96815, so it's easy to find.
This spot is close to lots of tourist attractions and hotels, which is handy if you're staying nearby. We stayed at the Hyatt Place Waikiki Beach, and it was just a 15-minute walk to get there!
If you're driving, there's free parking at the Honolulu Zoo. Or, you can look for street parking. Don't want to drive? They've got paid transportation from Waikiki hotels, so getting there is a breeze. It's super convenient, whether you're walking or riding!
First Impressions
When we first got to the Diamond Head Luau at the Waikiki Aquarium, the vibes were awesome. We checked in around 4:45 p.m. and it was super quick, no long lines like at other luaus. They gave us wristbands and tickets for food and drinks.
We hung out in the parking lot until they let us in at 5:30 p.m. – next time, I'd say get there closer to 5:15 p.m.
Right away, they gave us pretty orchid leis and we snapped photos with the performers. Then, boom! We got free mai tais and fruit juice. Our table was in the outdoor courtyard of the aquarium, and the ocean view was epic!
It seemed like most guests were couples or groups of friends. We went in November, so not many kids were around, but I bet there are more during school breaks. Check luau rates.
Entertainment Value
At the Diamond Head Luau, the entertainment was top-notch and super engaging. Before the main show, they invited some of us, including my son and me, to learn basic hula moves on stage. It was easy and a total blast!
The show's theme revolved around coconut trees and their importance in Polynesia. The emcee shared cool legends, like the first coconut tree in Oahu and Tahiti.
The hula dancers started with fiery torches and coconuts, which was awesome! Their costumes and energy were fantastic, and they even tossed coconuts during a dance!
Then came the Tahitian part, which was a huge hit! The dancers' hip-shaking skills were unbelievable, and the live drumming made it even more exciting. We all got to join in with some Tahitian dancing right by our tables.
As someone who's seen lots of luaus, I was thrilled they included Samoan dancing. The Samoan fire knife dancing was a crowd-pleaser for sure.
The entire show was really impressive and fun, with lots of chances for us to join in. You could feel the authenticity in the music and dance, and the audience interaction just added to the whole experience.
Food & Drink Experience
At the Diamond Head Luau, the food and drink experience was like a cool festival! From 5:30 to 6:30 p.m., there were 8 food booths, each with a unique dish. You use different colored tickets for each booth. It's fun because you can try a bit of everything!
The menu had awesome stuff like Macadamia Nut Crusted Mahi Mahi, Poke Nachos, and Kalua Pig Sliders. Many people shared dishes "family style" so everyone could taste different things.
For those who don't eat meat or dairy, they had a special vegetarian and vegan menu. It had things like Potato Fritters with Garlic Aioli and Tofu Poke. The veggie dishes were super tasty and even had a vegan dessert option.
Just remember, if you need a vegan or vegetarian plate, you gotta request it when you check out. And if it's the same day as the luau, you have to ask before 11:30 AM.
So, whether you love fish, meat, or eat plant-based, there's something yummy for everyone. And the food's super authentic Hawaiian style, which makes it even better!
Pricing & Value
The Diamond Head Luau in Waikiki has a couple of package options. For the Standard Package, adults pay $225, youth (13-17 years) $179, and kids (4-12 years) $159. Little ones under 3 get in free.
Want to sit up front? The Premium Package has front-row seats: adults $249, youth $199, and kids $179. Again, tiny tots are free.
Each ticket comes with a free welcome drink, like a mai tai or juice, plus two extra drink tickets. While photos cost extra, you get a print and a digital download.
Compared to other luaus, Diamond Head Luau really stands out. It feels more personal and cozy, and the food and show are top-notch. It's a bit like getting the VIP treatment, which makes it a pretty sweet deal for your money.
Special Features
The Diamond Head Luau in Waikiki is packed with some really cool activities that start before the main show.
We got to make our own fresh flower lei bracelets. They gave us lei needles to string 10 flowers, and then a helper tied it around our wrists. It was so fun and creative!
My son loved the next part – making coconut frond headbands. The helper was super nice and showed him how to do it. He wanted to make a bunch!
We missed the hula implements station, but the helper came to our table with an ipu (a kind of gourd drum) and showed us some hula moves. It was great to learn about it right at our table.
There was also a section of the program where a guy husks a coconut on stage. And later in the evening, someone makes fire and lights up coconut fiber!
Another awesome thing is that each luau ticket lets you go into the Waikiki Aquarium for free for 14 days after the luau.
So, not only do you get a cool luau experience, but you also get to check out the aquarium later. It's a big win, especially if you've got kids!
Things to Know Before You Book
Before you book the Diamond Head Luau, here are some useful things to know.
First off, the luau happens rain or shine. If it's just a sprinkle, they've got you covered with rain ponchos. But if the weather gets really wild, they'll contact you about any changes.
Parking can be tricky since it's near Waikiki and fills up fast. Most people walk or use ride-share. If you do drive, remember metered parking is free on Sundays, holidays, and after 6 p.m.
The luau is from 5:30 to 8 p.m., perfect if you're jet-lagged or have kids with early bedtimes.
Since it's on grass, flat shoes are the way to go. And a sweater or jacket might be a good idea for when it gets cooler in the evening. So, dress comfy and enjoy the show!
Waikiki Luau FAQs
Is this luau authentic and true to Hawaiian traditions?
Yes, I've been to a lot of luaus in Hawaii and I'd consider this an "authentic" luau.
Is it a good value for money considering the overall experience?
Yes, because of the smaller, more exclusive feel to this luau, I'd definitely say it's worth the price.
How does it compare to other luaus in the area?
This luau has a bit more "farm to table" vibes than other luaus in Waikiki. There's an assortment of signature dishes from popular Oahu restaurants. The pre-show activities are also much nicer than other nearby luaus.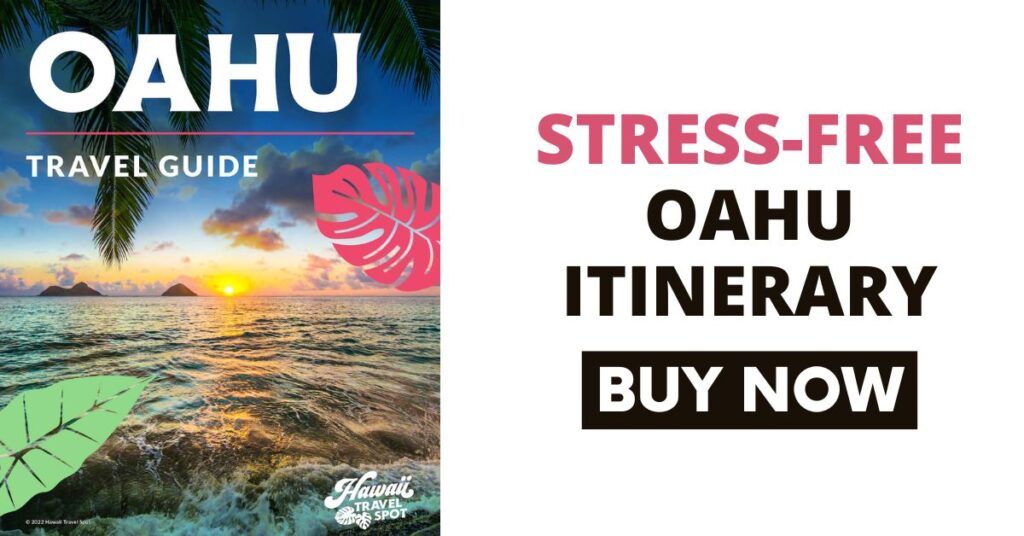 Conclusion & Personal Verdict on the Diamond Head Luau in Waikiki
Alright, so here's my final take on the Diamond Head Luau in Waikiki. Would I go again or tell a friend to check it out? Absolutely!
It's a fun mix of awesome food, cool activities, and great entertainment. It's perfect for families because there's something for everyone to enjoy, from kids to adults. Plus, the setting is just beautiful.
Couples looking for a romantic evening or even history buffs curious about Hawaiian culture would love it too. The vibe is super welcoming and laid back, making it a must-do if you're in Waikiki. So yeah, two thumbs up from me!
Rating
Overall Score: 9/10 ⭐️⭐️⭐️⭐️⭐️⭐️⭐️⭐️⭐️
Entertainment: 9/10 ⭐️⭐️⭐️⭐️⭐️⭐️⭐️⭐️⭐️
The entertainment at Diamond Head Luau was fantastic. From the fire dancers to the hula, it was captivating and fun for all ages.
Food & Drink: 8/10 ⭐️⭐️⭐️⭐️⭐️⭐️⭐️⭐️
A wide variety of dishes and flavors to choose from, all delicious. The drink options, including the free mai tais, were a hit!
Value for Money: 9/10 ⭐️⭐️⭐️⭐️⭐️⭐️⭐️⭐️⭐️
Considering the quality of the show, the food, and the additional activities available, this luau offers great value for the price.
Authenticity: 9/10 ⭐️⭐️⭐️⭐️⭐️⭐️⭐️⭐️⭐️
The luau did a great job of showcasing Hawaiian culture in an authentic and respectful way, making it both educational and entertaining.
Overall, the Diamond Head Luau in Waikiki is a fantastic experience I'd highly recommend!