Did you have a honeymoon in Hawaii and are ready to post photos on social media? Keep scrolling for my list of the best Hawaii honeymoon quotes for Instagram captions!
This list of Hawaii honeymoon quotes for Instagram captions was written by Marcie Cheung (a Hawaii travel expert) and contains affiliate links which means if you purchase something from one of my affiliate links, I may earn a small commission that goes back into maintaining this blog.
Planning a Hawaii honeymoon and looking for the perfect Instagram caption?
We all know that finding the right words to describe our amazing experiences is hard. That's why we've curated this list of the best Hawaii honeymoon quotes for Instagram captions.
From funny to romantic, we've got you covered.
Need a reason to consider my guidance? My extensive 40+ visits to Hawaii make me a genuine expert in its attractions.
So post away and show everyone how amazing your trip was! And be sure to use our hashtag #hawaiihoneymoon so others can follow along on your journey.
Want to skip all the planning and just access my detailed Hawaii itineraries complete with daily schedules, fun activities, and travel hacks? Click the button below.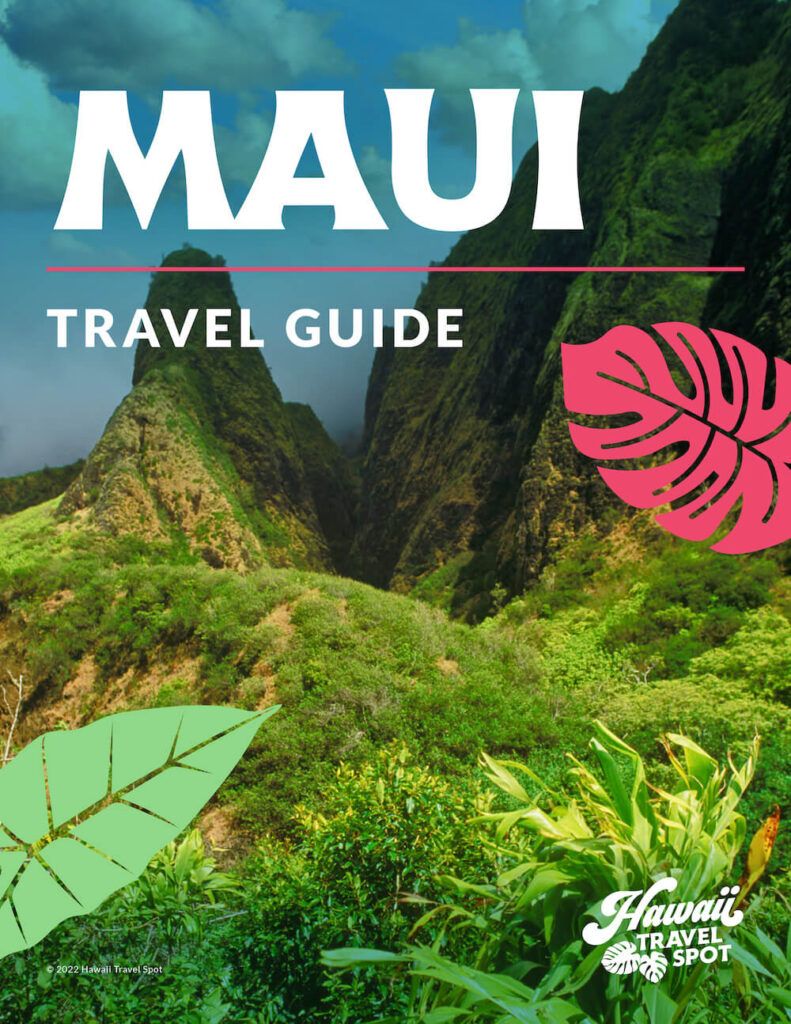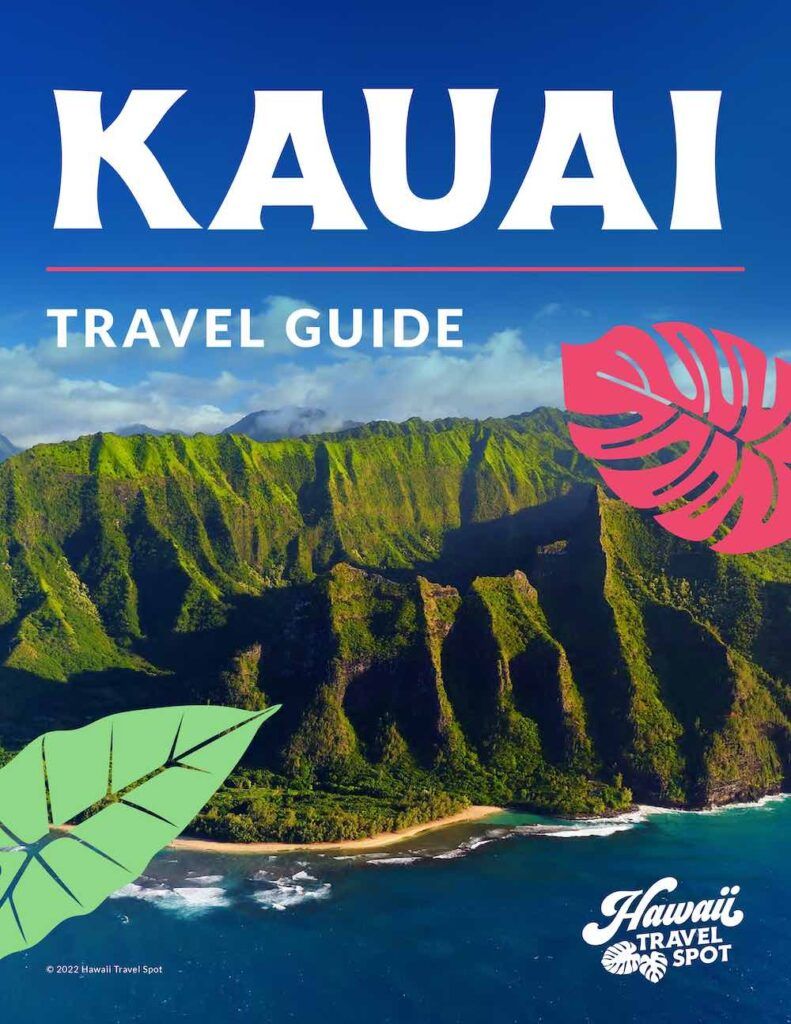 Hawaii Honeymoon Captions Worth Stealing
Short Love and Travel Quotes
"A honeymoon is a short period of doting between dating and debting." -Ray Bandy
"Short honeymoons are better than no honeymoons, but long honeymoons are best of all." -John Davey
"A wedding without a honeymoon is like a birthday without the cake." -Virginia Andrews
"Just let loose and enjoy your honeymoon. That's what it is meant for." -Gina Sorenson
"If you do it right, you'll never want your honeymoon to end." -unknown
"Honeymoons are like vacations, except with a lot more kissing." -Sandra Steffen
"Your honeymoon tells the world and maybe you who you are." -Ginger Strand
"Having nothing to do in an exotic place with your new spouse is heaven on earth." -Dani N. Pederson
"Honeymoons are filled with romantic destinations and exotic locations." -Abigail Miller
"What better place to go on your honeymoon than a relaxing beautiful island?" -Michelle Davis
"We take photos as a return ticket to a moment otherwise gone." -unknown
"Honeymoon lasts not nowadays above a fortnight." -Samuel Richardson
"A husband may forget where he went on his honeymoon, but he never forgets why." -Evan Esar
"Splurge and go on an extravagant honeymoon. You won't regret it." -Megan Clayton
"A honeymoon is the best time to find each other, hold hands, and enjoy the moment." -unknown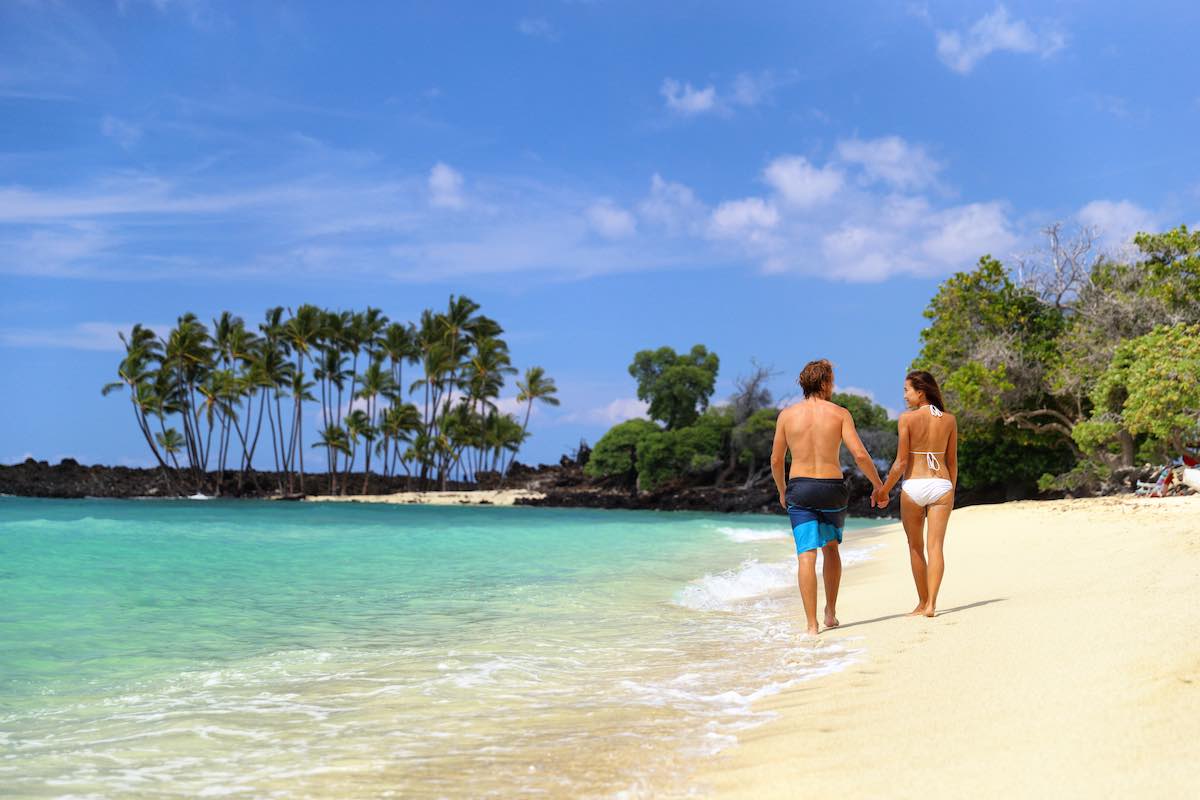 Romantic Quotes about Traveling Together
"Go to a place where you're not going to be stressed, because a honeymoon itself can be a stressful thing." -Diane Von Furstenberg
"Don't underestimate the power of a long, romantic honeymoon. Go someplace you both will be able to fully relax and just be yourselves." -Jessica Brown
"So many spend all their money on the wedding and skip a honeymoon. I think it should be the other way around." -Nichole Anderson
"Treat every vacation as a couple like your honeymoon. Explore each other, have fun, and let loose. That is the true power of a honeymoon." -Jessie Andrews
"Whether it's a weekend locked up in a hotel room or a three-month trek across the Australian outback, it is usually a kind of holiday from the wedding planning, a chance for the weary bride and groom to decompress after eighteen months of tension and planning and the stress of a huge wedding." -Leanne Bell
"On our honeymoon we talked and talked. We stayed in a beachfront villa, and we drank rum and lemonade and talked so much that I never even noticed what color the sea was. Whenever I need to stop and remind myself how much I once loved Andrew, I only need to think about this. That the ocean covers seven tenths of the earth's surface, and yet my husband could make me not notice it." -Chris Cleave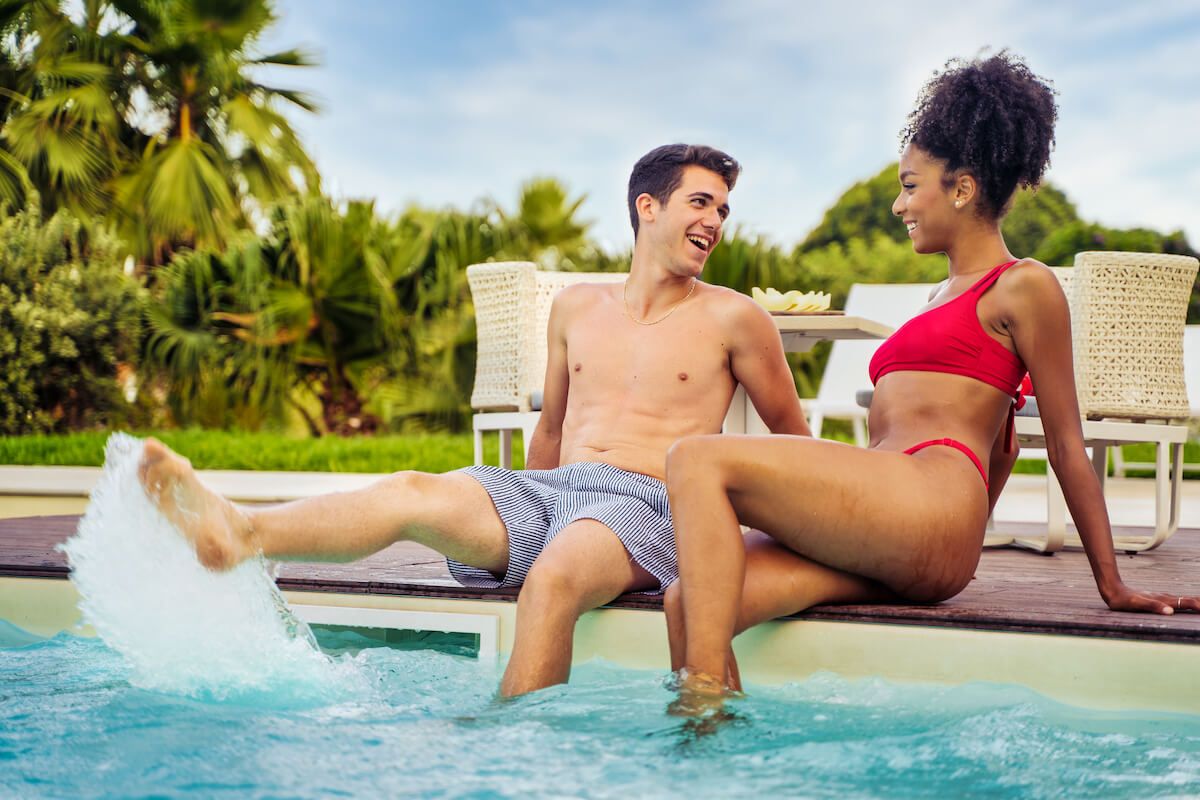 Honeymoon Quotes about Marriage
"Traveling is the best thing any couple can do. That's how we had the idea of the honeymoon. Newlywed couples going to a new place on their own so that all they could have is each other." -Salil Jha
"So remember, if marriage arises out of intimacy then it is beautiful. That means that everybody should have lived together before they get married. The honeymoon should not happen after marriage, it should happen before marriage. One should have lived the dark nights, the beautiful days, the sad moments, the happy moments, together. One should have looked into each other's eyes deeply, into each other's being." -Rajneesh
"In times past, honeymoons may have lasted longer and involved little expense, the outside world was more definitely shut out, and the partners devoted their attention to each other. Restoring this practice might help get marriages off to a better start by supporting partners' development of a secure couple bond and a strong boundary around their relationship." -Sheila A. Sharpe
"If a man wants love and a woman wants marriage, it's best to compromise and get heart transplants on the honeymoon. Then a part of the other will always be with them, helping them sigh dreamily." -unknown
"Some people think honeymoons are the beginning of marriage. But, I think it is more the end of dating or being single. It is a time to realize and establish your commitment and make sure you truly understand what marriage will entail." -Emily Matthews
"Happy couples make it a habit to refocus. Because it's quite normal to be distracted. So they talk. They get away for a while. They pray. They go on a marriage retreat. They take a second honeymoon or a 3rd, or 4th, or a 5th…" -Bo Sanchez
"A honeymoon is a very important decision. You must decide where to go that you'll both love in order to have your marriage off to a great start. If you miss out on a honeymoon, you are missing out on a lot more than you may realize." -unknown
"A honeymoon is the second step of marriage. So, I'll tell you to enjoy every step of marriage. It's a true relationship." -unknown
Quotes on Travel and Love
"Happiness consists of living each day as if it were the first day of your honeymoon and the last day of your vacation." -Leo Tolstoy
"It was just that we had this phenomenal honeymoon relationship that just kept on going." -James Levine
"Some of the most memorable honeymoons have been spent entirely in a hotel room." -K.C. David
"What better way to celebrate your marriage by spoiling yourselves as a new couple? That is what a honeymoon is truly for." -Carly Williams
"I don't remember a drama on TV that had shown a couple could be married but still love each other very much, spend every day as if they were still on their honeymoon, be sensuous, and have fun together." -unknown
General Quotes about Honeymoons
"Our honeymoon will shine our life long: its beams will only fade over your grave or mine." -Charlotte Bronte
"The honeymoon is the unforgettable period in a couple's life. Later in life, tired and tired in the dust and mist of relations, together or not, they would always miss that time they spent together. Every bit of it." -Girdhar Joshi
"That honeymoon phase is so much fun in real life, when you meet and discover somebody new and fall in love and chase them. The pursuit. And that climactic final moment of ultimate togetherness." -Lucas Neff
"We are sitting on our honeymoon bed in the honeymoon suite. We are in a state of honeymoon, in our honey month. These words are so sweet: honey, moon. This bed is so big, we could live on it. We have been happily marooned — honey marooned — on this bed for days." -Kelly Link
"The honeymoon will never come back into your life. So enjoy every single moment of your conjugal life! Show your soulmate how special he/she is! Have a beautiful honeymoon and come back with beautiful memories." -unknown
"I do want an expensive honeymoon. Not because I'm extravagant, but because a honeymoon is a solemn, important thing … a symbol. And it ought to be done — well, adequately." -Arnold Bennett
"A honeymoon is the right time to express all your love for your partner. It is the time when the world is provided only for you and your task is to enjoy it. Appreciate this time." -unknown
"Never carry the baggage of your past relationships on the honeymoon of your future relationships. May the time you share be memorable in every way!" -Faraaz Kazi
"A honeymoon is an opportunity to connect with each other and lose yourselves in blissful romance." -unknown
"Honeymoons are not meant to be stressful, they are meant to be fun. If you are stressed, try a new approach." -Kendra Simon
"My favorite part about my honeymoon was that there was no stress, no worries, and just complete freedom enjoying our new life together." -Bessie Monson
"A honeymoon is like opening a brand-new set of Legos. When a child gets Legos, he certainly doesn't expect to find the finished model in the box. The whole point of Legos is to build." -Juli Slattery
Honeymoon Quotes for Couples
"Don't miss out on the chance to go on a honeymoon. Too often people think it is not necessary and there is simply 'no time.' However, it is a great moment to share with your new spouse. Even if you go and do something simple, it is still better than no honeymoon at all." -Sarah Jensen
"Travel magazines are just one cupcake after another. They're not about travel. The travel magazine is, in fact, about the opposite of travel. It's about having a nice time on a honeymoon, or whatever." -Paul Theroux
"The destination of your honeymoon is less important than the person you go on it with." -Melanie Boone
"A honeymoon is an opportunity for a couple to know each other, love each other, and understand each other! So, use this opportunity properly." -unknown
"People think the 'honeymoon stage' in a relationship is the best. Wrong. Going past that stage and still wanting to constantly be with one another. Now that's great." -Whisper
"Going on a honeymoon is more than being intimate. It is a time to get away from family, friends, and the rest of the world and just focus on each other. It is the perfect time to establish a deep friendship that you need in your marriage for years to come." -Jennifer Lowe
Honeymoon Travel Quotes Wrap Up
I hope you enjoyed these honeymoon quotes about traveling with your special someone. These make perfect Hawaii Instagram captions for honeymoons, couples trips, or anniversary trips.
Looking for more Hawaii honeymoon content? Check out my honeymoon resources for Oahu, Maui, Kauai, and the Big Island!