Are you planning a trip to Kauai on a budget? Scroll to find out the best cheap and free things to do on Kauai Hawaii!
This list of cheap and free things to do on Kauai contains affiliate links which means if you purchase something from one of my affiliate links, I may earn a small commission that goes back into maintaining this blog.
Planning a trip to Kauai on the cheap? You're in luck!
There are plenty of activities to do on the island that won't break the bank. In fact, many of them are free!
You will find many cheap and free things to do in Kauai all over the entire island! Even though they don't cost much, they will still make your vacation absolutely memorable and special.
Here is your ultimate guide on finding the best free and cheap activities in Kauai.
Don't have time to read a bunch of Hawaii blog posts and reviews? Here are some of our top picks for visiting Kauai on a budget.
Best Budget-Friendly Kauai Tours/Activities
Best Budget-Friendly Kauai Hotels
Want to Rent a Car in Hawaii?
One of the best places to rent a car in Hawaii is Discount Hawaii Car Rental because they get the best rates from top national companies like Alamo, Dollar, Thrifty, Avis, Enterprise, Budget, and Payless.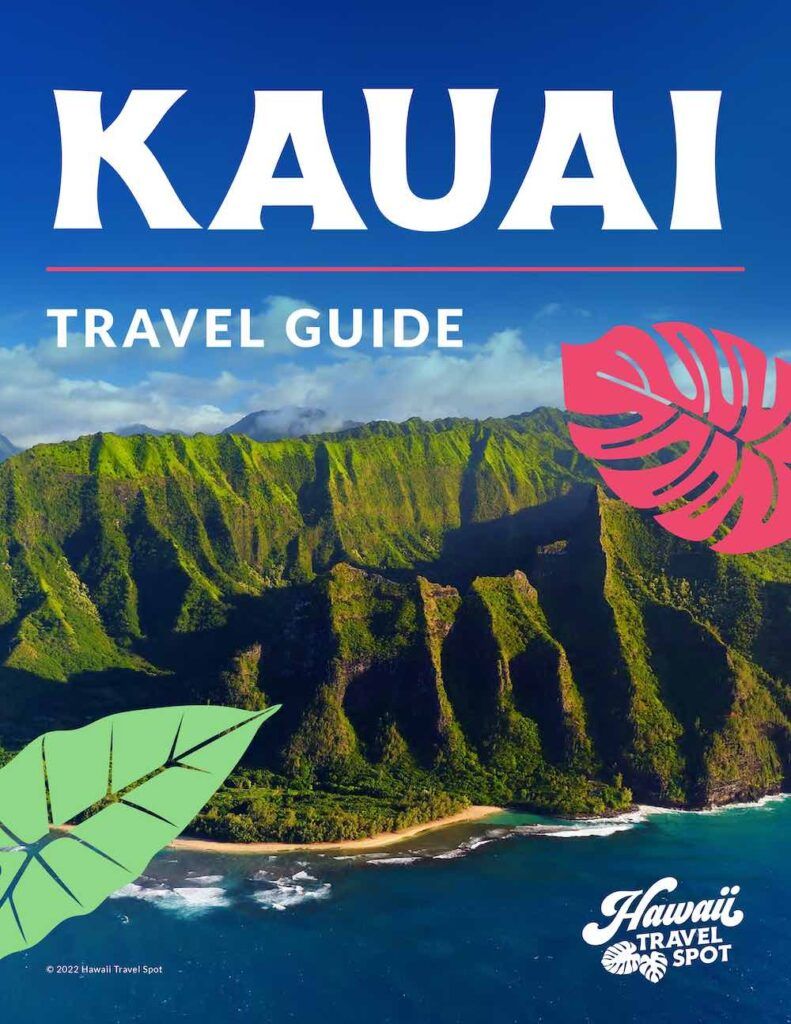 Best Free Things to do on Kauai
If you're on a budget, you may want to consider spending your trip doing some of the many free Kauai activities. Here are the top free things to do in Kauai!
1. Go to the Beach
One of the many free things to do on Kauai is to visit the beach. Kauai has so many beautiful beaches that will bring you peace and serenity, exactly what you need on your trip to Hawaii!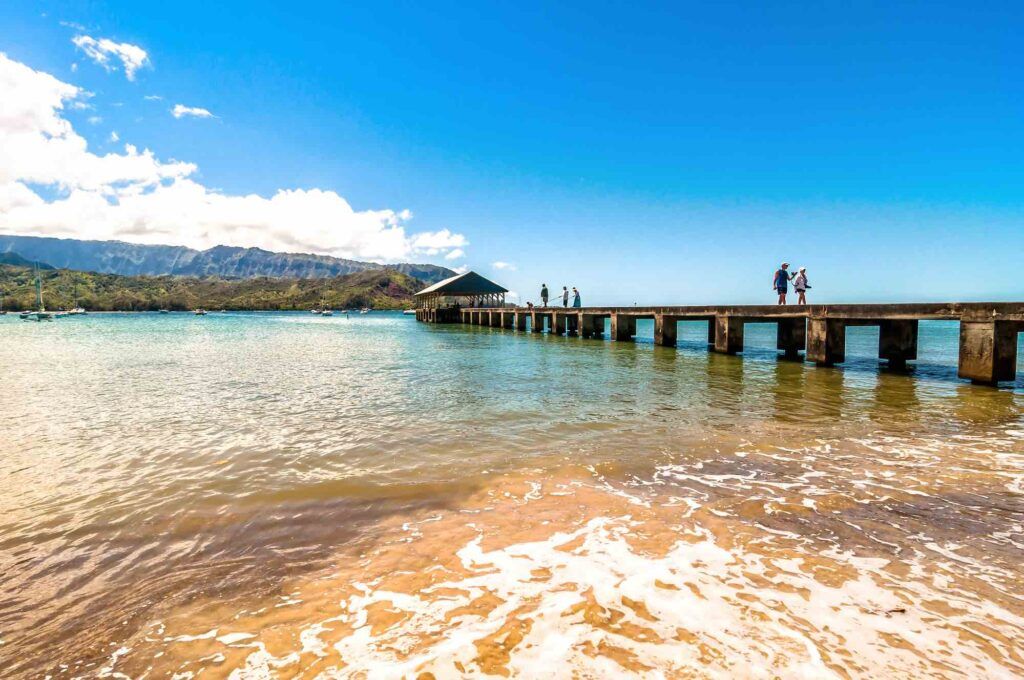 If you're looking to spend some time on the beach, head to one of the many beaches on the island. Hanalei Beach Park is great no matter what you want to do at the beach. You can catch some waves on one end or enjoy calmer water on the opposite end.
For a more secluded option, head to Hideaways Beach. You will have to do a bit of hiking down some rocks, but it is worth it!
2. Kauai Coffee Tour
Visit the largest coffee farms in the United States for free! You can go on a free walking tour at Kauai Coffee Estates.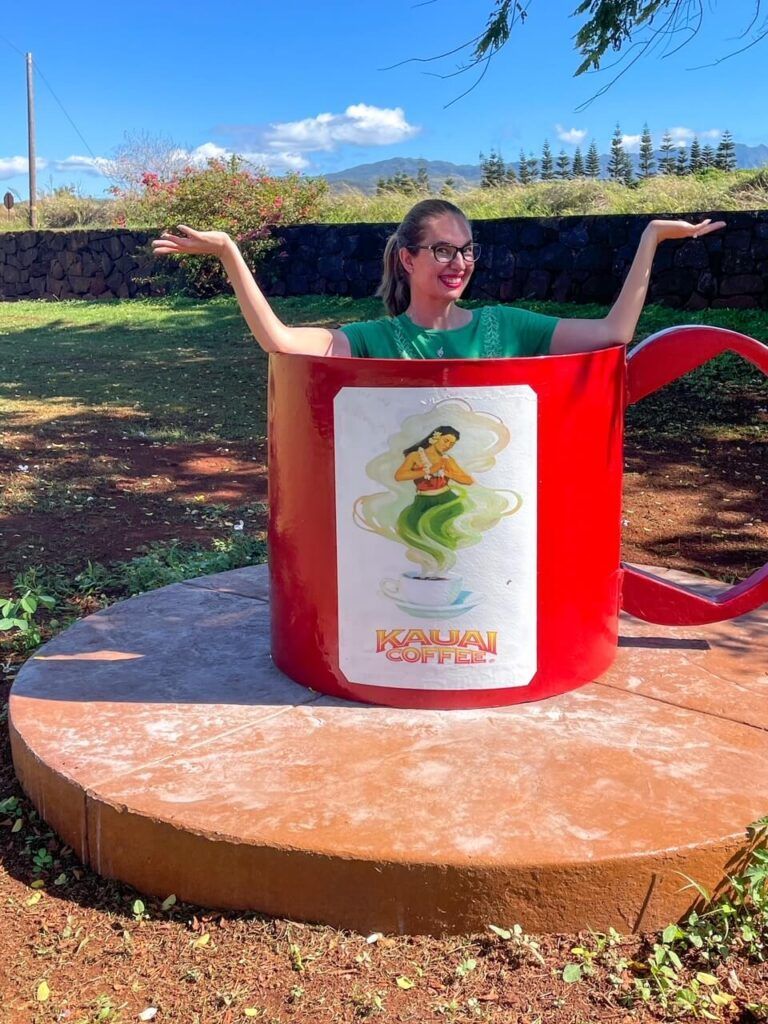 Here you'll learn all about how coffee is grown, harvested, and roasted on this island. It is a fun tour that doesn't take up too much time.
3. Maha'ulepu Heritage Trail
Hiking is always one of the many things to do on Kauai for free. For a challenging hike, try the Maha'ulepu Heritage Trail.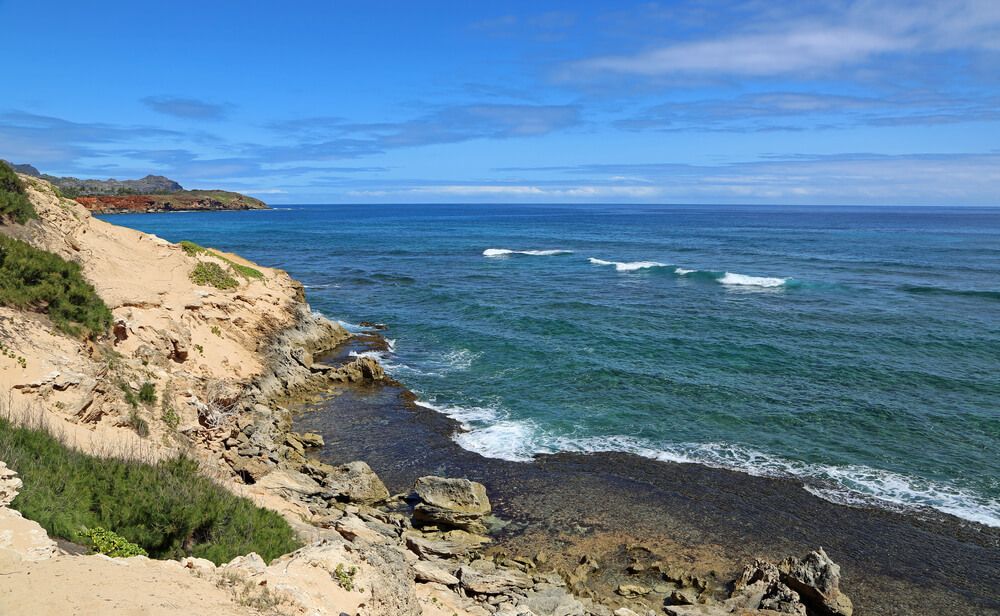 It is around 3.7 miles and goes along the coastline of Shipwreck Beach. You will experience sea cliffs, sand dunes, lava formations, and maybe even some sea turtles! Be sure to add these Hawaii hiking essentials to your packing list!
4. Free Hula Shows
Free hula shows are great things to do in Kauai with kids or just as a couple. There are a variety of free shows all over the island too!
At the Coconut Marketplace, you can enjoy free shows every Friday and Wednesday from 5:00 to 6:00 pm.
If you are visiting Kauai on a Monday or Thursday, head to the Poipu Shopping Village at 5:00 pm for another free hula show.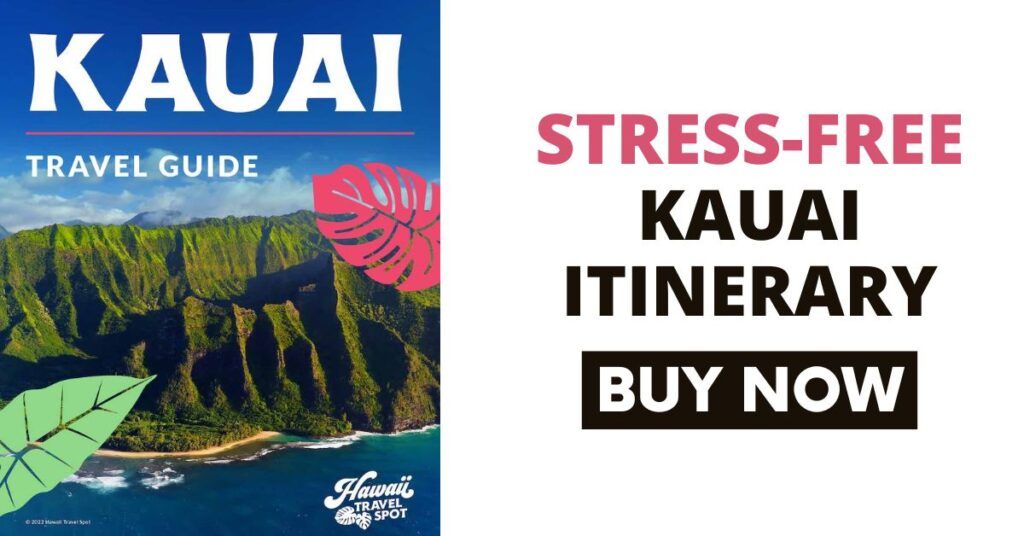 5. Hanapepe Art Night
Every Friday night, the small town of Hanapepe comes alive with local artists and galleries and a free art stroll.
Whether you're a first-time visitor to Kauai or have visited before, you'll find a wide variety of art, music, and food to enjoy. This cultural event is one of the best free things to do in Kauai!
The half-mile-long street is lined with galleries and local charm. There are food trucks, live music, and local artists' performances. Going on an evening stroll and looking at local art is a very romantic way to spend the night in Kauai with your spouse.
6. Old Kapaa Town Event
One of the free things to do in Kapaa, Kauai, is to visit the Old Kapaa Town for a fun event. Held on the first Saturday of every month, this walk features the work of island artists and craftsmen, live music, dancing, and excellent food.
Visitors will also have the chance to browse through the local art vendors and purchase unique souvenirs. Locals and visitors alike rave about this event, which is a unique way to see Kauai.
7. Makauwahi Cave
A visit to Makauwahi Cave is a super fun thing to do in Kauai for free. This limestone cave is located close to Poipu Beach and has free daily guided tours from 10:00 am to 4:00 pm. Upon entering, you must crawl through a narrow hole in the ground to reach the cave.
The trip is about two miles, but it's completely free! The tour is a good free thing to do in Poipu that shows some stunning sides of Kauai.
8. Swim by a Waterfall
One of the top ten free things to do in Kauai is to swim by a waterfall. There are a couple of great ones, but they all require work. Try Waipoo Falls and see an 800-foot waterfall!
Be sure to bring a waterproof camera so you can capture some pretty amazing pictures from your experience.
9. Sunrise and Sunset
Another one of the free things to do in Lihue, Hawaii, is to enjoy a romantic evening on the beach watching the sunset. Or, you can go early and enjoy the sunrise.
You can do this on any of the beaches, and it doesn't cost a thing, but it will definitely make your vacation to Kauai memorable.
10. Spouting Horn
If you are around Poipu, go and see the Spouting Horn, a natural blowhole made by the lava from a volcanic eruption.
Depending on the weather, this blowhole can shoot water up to 50 feet! There is plenty of parking, and it is a great spot to watch the sunset as well.
11. Whale Watching
If you go during the winter seasons, go to the shore and see if you can spot some whales! There are tours available, but a lot of the time, you can see them for free right from the beach.
12. Hanapepe's Swinging Bridge
This is a fun tourist location. The Hanapepe's Swinging Bridge was built in the 1900s but was destroyed during Hurricane Iniki. They have rebuilt it so you can enjoy the thrill of crossing the swinging bridge!
13. Kauai's Hindu Monastery
You can go and visit the Hindu Monastery for free! It is located in Kapaa and is open daily from 9:00 am to 12:00 pm. It is a beautiful place of worship and will provide peace to you as you visit. Meditate under the banyan tree or enjoy this new culture while walking around.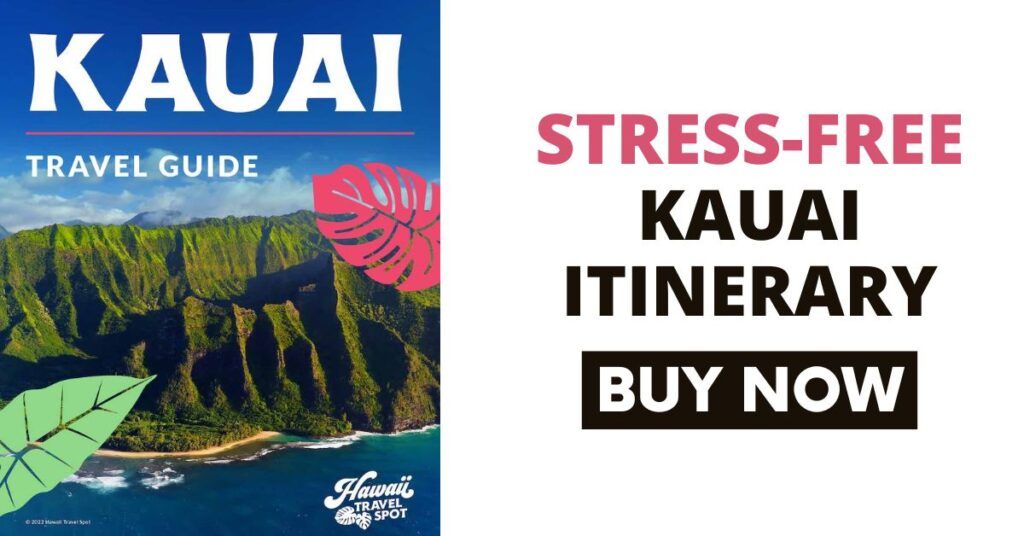 Best Cheap Activities in Kauai
Kauai is a beautiful place to visit, but it can also be expensive. Here are some of the best ways to explore Kauai without spending a fortune.
1. Get Some Shave Ice
One of the inexpensive things to do in Kauai is to get some shave ice. You can find shave ice all over the island, so be sure to get it at least once!
Wailua Shave Ice is Kaapa has some of the best shave ice flavors, and it only costs $7.50!
2. Waimea Canyon
You will definitely want to visit the Waimea Canyon one day during your trip to Kauai. It is an incredible canyon that is simply beautiful. It costs $5 for the entrance fee and $10 for parking.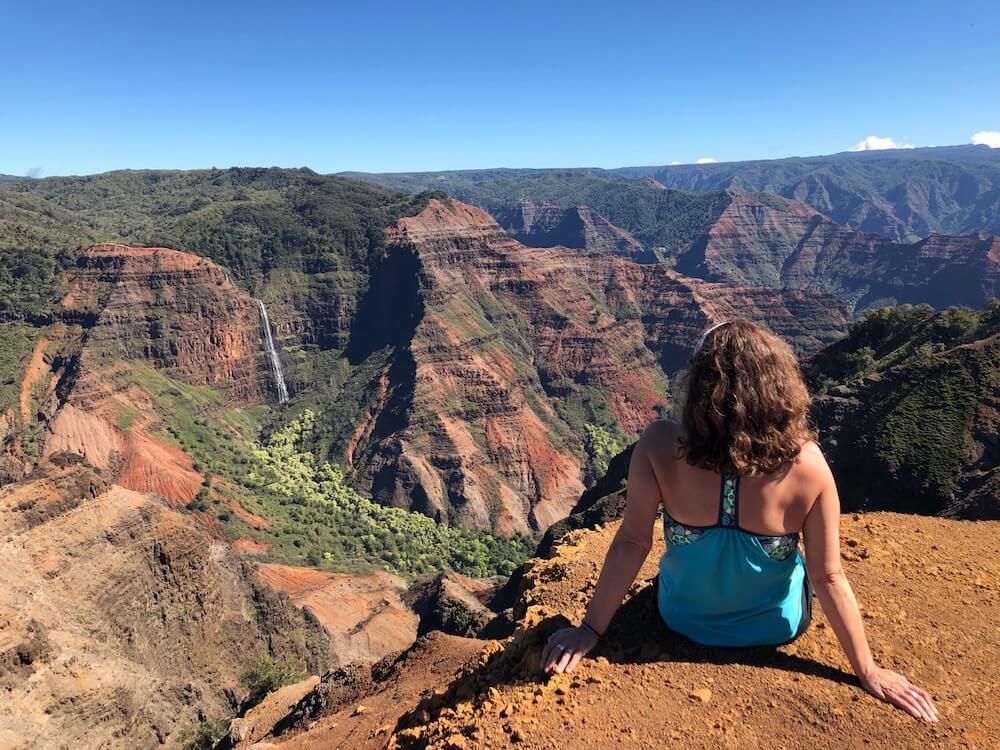 You can drive all the way up to the lookout or park and hike on some of the trails.
3. Koke'e State Park
Koke'e State Park is located next to the Waimea Canyon and has 7 different hiking trails to explore. The park is comprised of four thousand-plus acres of rainforest and features ohia and koa trees.
There are several lookouts to take in the stunning views from the park. It also costs $5 for the entrance fee and $10 for parking. You can also camp overnight here too!
4. Wailua River Kayaking
One of the cheap things to do in Kauai is kayaking on the Wailua River. You can rent a kayak for a few hours and paddle a couple of miles up the river. You'll see Mt. Waialeale, the Sleeping Giant, and Secret Falls.
The Wailua river is Hawaii's longest tropical river, and its two-mile stretch is ideal for kayaking. The Wailua River kayaking experience is one of the island's most popular and exciting activities.
Be sure to check out the rental price for a kayak where you are staying. Some rental companies can be anywhere from $50 to $125, which is on the higher end, but you might be lucky and have a free one to use if you stay at an Airbnb!
5. Visit the Farmer's Market
The farmer's market is another great place to get cheap groceries and local produce. There are quite a few farmer's markets all over the island, each open on certain days.
This is one of the best places to find cheap eats in Kauai as well as get great local souvenirs you won't find anywhere else!
6. Snorkel
Kauai has some amazing reefs for snorkeling. All you need to do is rent some snorkel gear if you don't have your own, and you can explore many of the public beaches to see some exotic fish.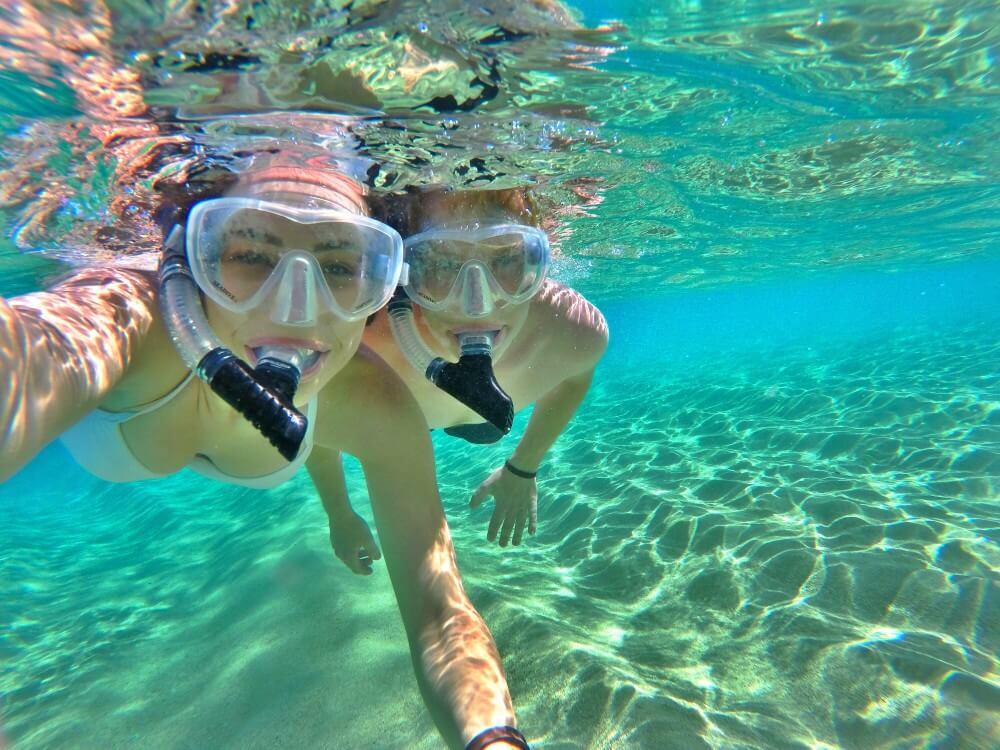 You will find some coral for snorkeling at Poipu Beach Park and Hanalei Bay. Ke'e Beach is for more advanced snorkelers; you should only go when the weather and surf are calm. Tunnels Beach is a great place to snorkel too!
7. Grab a Plate Lunch
Plate lunches from local food trucks are usually cheaper than restaurants and absolutely delicious! You can find a huge variety of dishes, including Mexican, Hawaiian, Thai, and so much more. Usually, plate lunches are around $15 or less at most trucks.
8. Wailua River Cruise
For only $30, you can take a cruise along the Wailua River if you prefer not to cruise on it with a kayak.
This two-hour cruise also takes you on a nice nature walk in the rainforest. There will be live entertainment, and you'll learn more about Kauai's history!
9. Smith's Family Luau & Fire Knife Show
If you really want to see a luau show but are on a strict budget, try the Smith's Family Luau! For only $20, you can enjoy the entire show.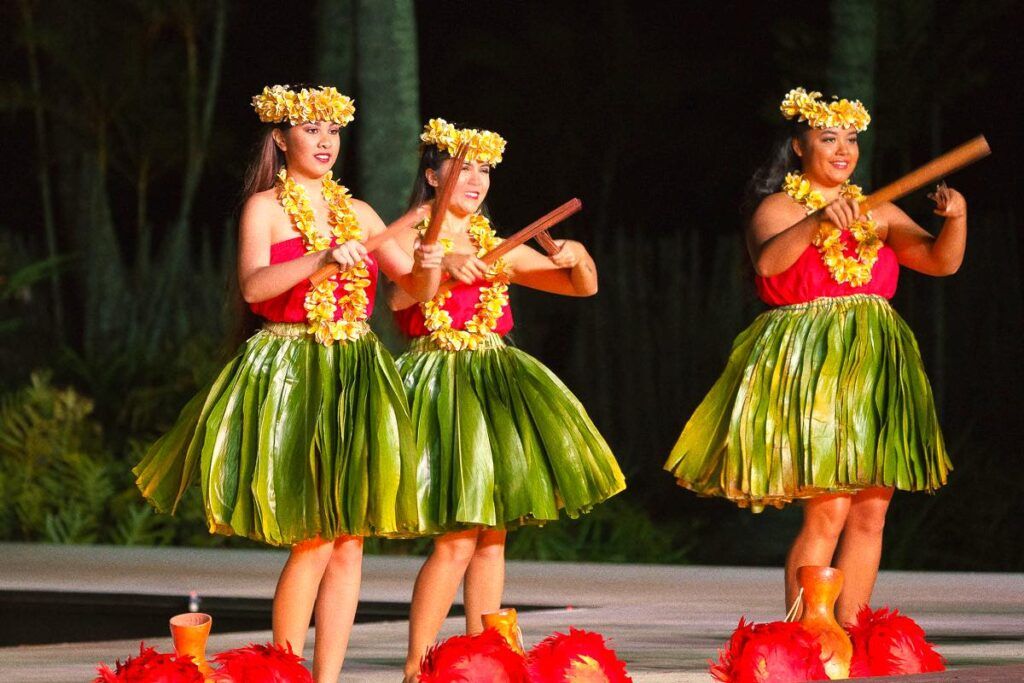 This ticket is only for the show, not for the meal. Grab a poke bowl to eat before and enjoy the fire knife show!
10. Kilauea Point
For only $10, you can head to Kilauea Point to see the wildlife refuge and lighthouse. Go and see some of the beautiful wildlife in Kauai and enjoy the peace you will find at this refuge. It is open Thursday through Saturday from 10:00 am to 4:00 pm.
11. Surf and Paddleboard
All you need to do is rent a surfboard or paddleboard and enjoy some time on the water! Depending on which side of the island you are on, you can find rentals from $15 and up! You might even have free boards where you are staying as well.
12. Kauai Museum
If you want to learn more about the Hawaiian culture, check out the Kauai Museum. For only $15, you can explore all this place has to offer!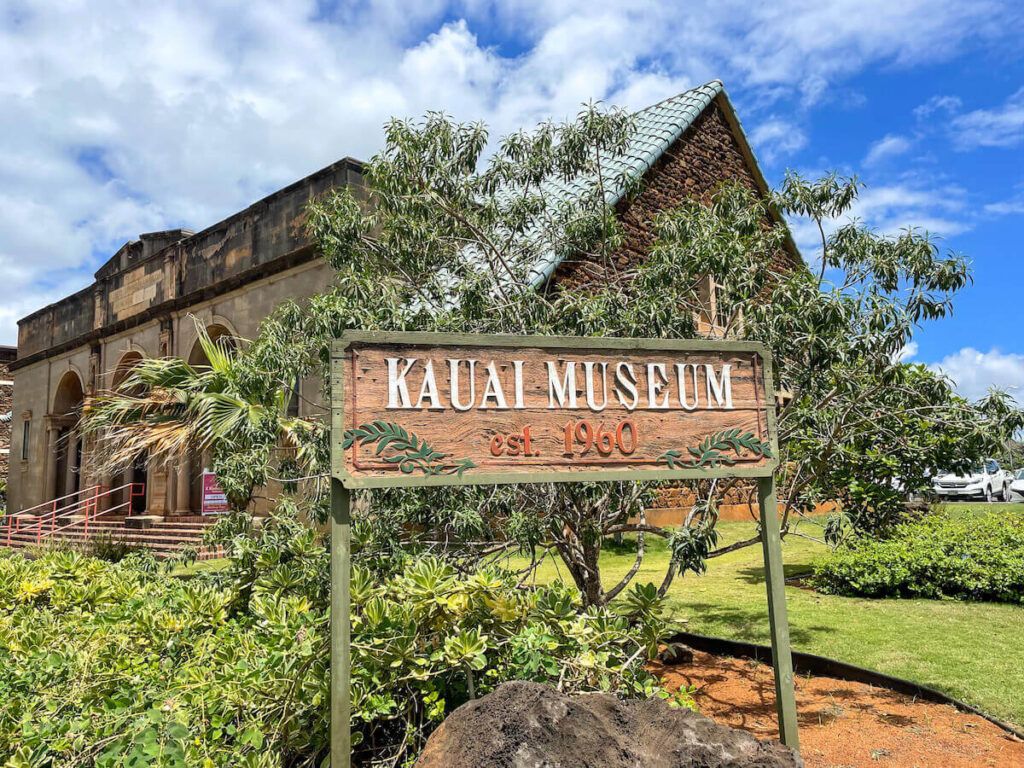 You will find artifacts about the royal family here as well as some incredible art. And they usually offer special exhibits throughout the year.
13. Kauai Plantation Railway
Go on a train ride and explore the Kauai Plantation Railway! This is such a fun short tour that will take you through the farm.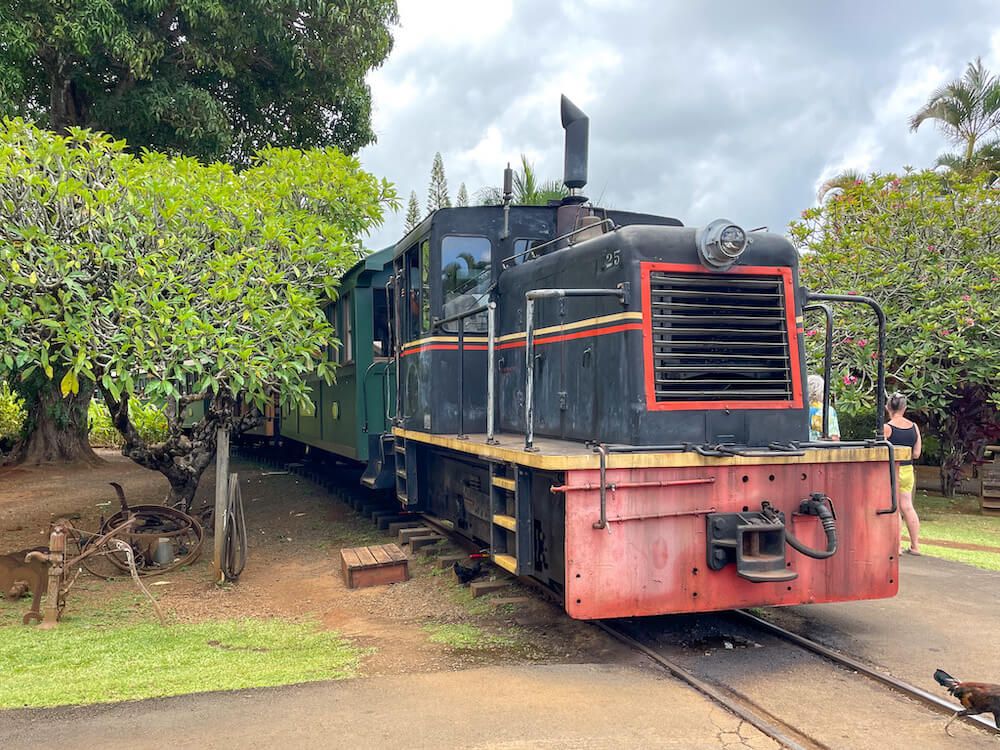 Your conductor will talk about the history of the plantation farms and show you the fruits growing here now. This tour costs $20 per person.
14. Botanical Gardens
There are a few botanical gardens worth visiting in Kauai, and they are not too expensive to visit. Each garden has native Hawaiian plants that are stunning to see.
McBryde Garden costs $30 per person for a two-hour self-guided tour and is located on the South Shore.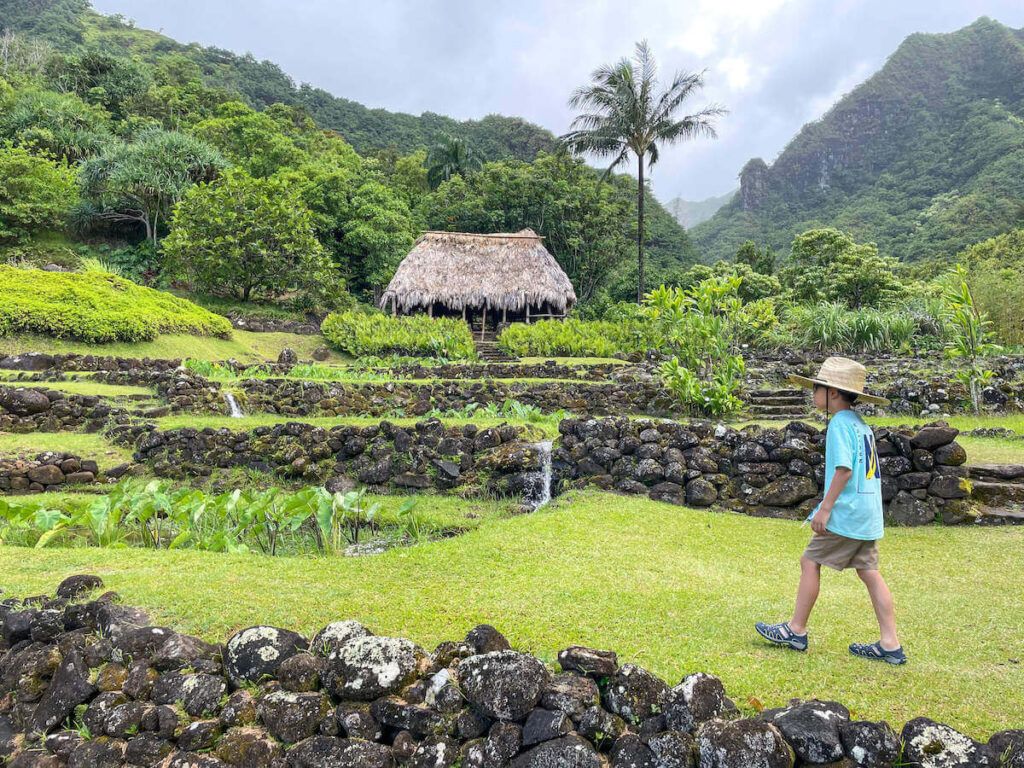 Located on the North Shore, the Limahuli Garden costs $25 per person.
You can also visit the Na 'Aina Kai Garden as well for $20 per person for the self-guided tour.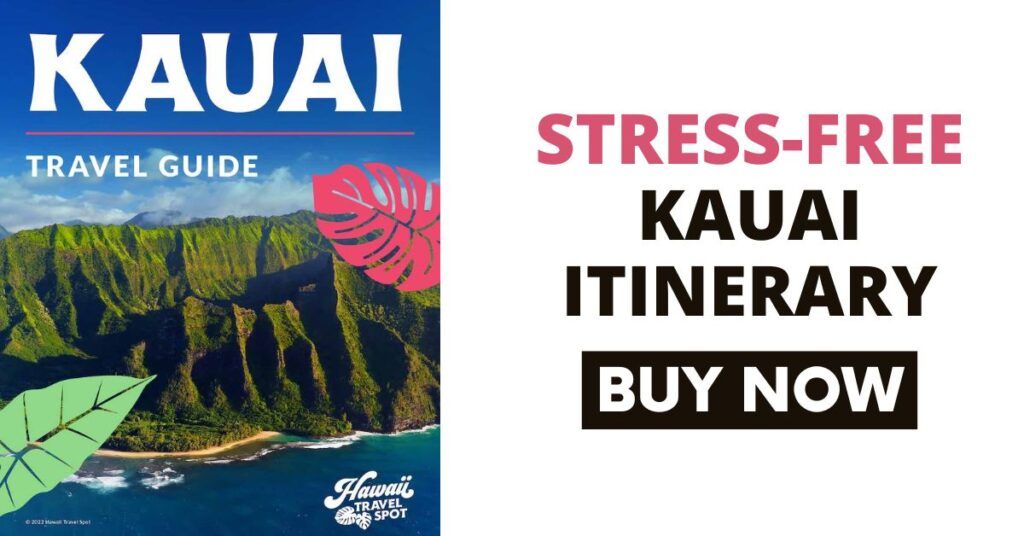 Things to do on Kauai for Free FAQs
What can you do for free in Kauai? 
In Kauai, free things to do are all over the island! From going to the beach to hiking to looking at local art, there is something fun for everyone to do that doesn't cost a thing!
What is the cheapest month to visit Kauai?
Usually, the cheapest months to visit Kauai are months without any major holidays. February, March, and August are usually cheaper to visit Hawaii.
Are the beaches in Kauai free?
Yes, most of the beaches in Kauai are free for the public! The only exception are the federal government areas that may require a fee to enter.
Cheap and Free Things to do in Kauai Wrap Up
If you are going to Kauai on a budget, you can still have plenty of fun with your spouse. Do any of these cheap and free things to do on Kauai to create beautiful memories during your trip to Hawaii without overspending!